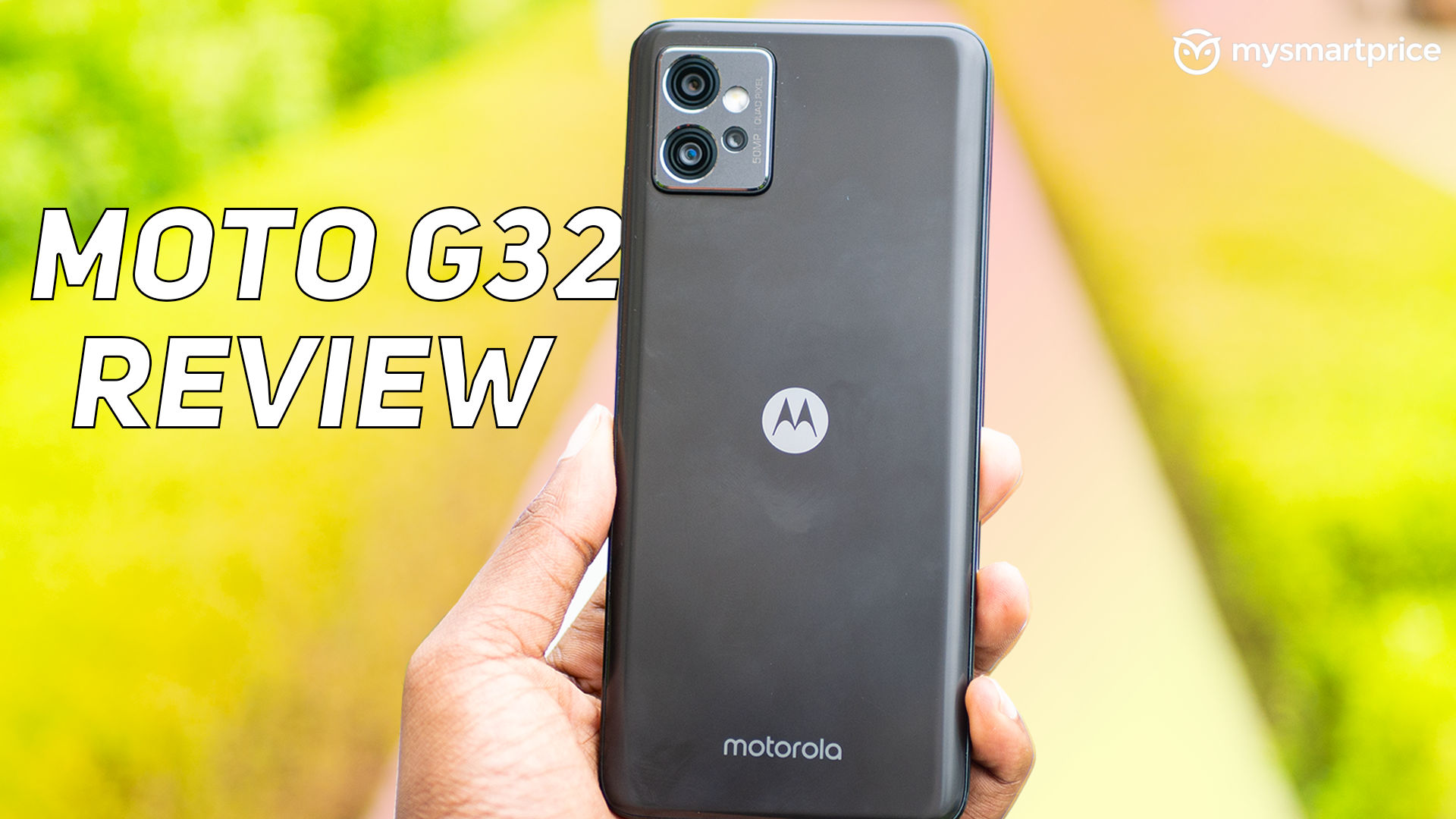 The Moto G32 is yet another addition to the budget segment in India, and it will surely attract some attention from people looking to buy a budget device at a reasonably affordable price. The smartphone boasts a 50-megapixel triple camera setup at the rear, a 90Hz display up front, and a huge 5000mAh battery packed inside.
We were able to check out the phone during its first impressions, and now, it's time to put it to the real-world test to see how it fares. With a starting price of Rs 12,999, can the Moto G32 hold its place against stiff competition from Realme, Samsung, and Vivo? Read our review to find out.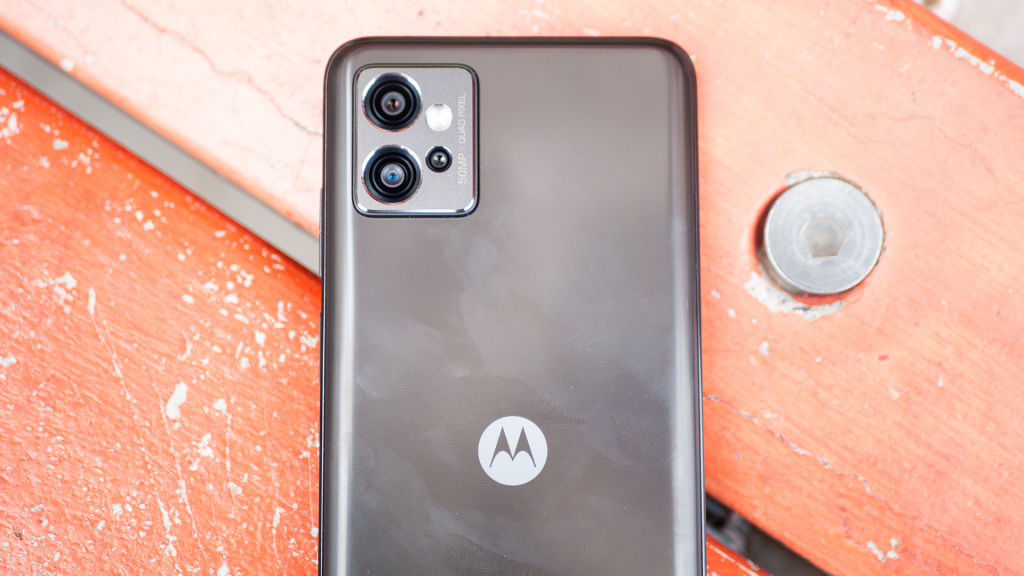 Moto G32 Review: Design and build
The Moto G32 looks like a generic Motorola smartphone — which is not bad by any means, just a bit repetitive. The company is known for its simple design language, and that can be seen here. Personally, we are not big fans of this approach as this has been followed for quite a while, but we'll let it pass considering the price. The device comes in two colour variants: Mineral Gray and Satin Silver; we have the former with us for this review. It features a curved back panel that is made of plastic.
Ergonomically, the device feels good to hold in hand. The frame of the phone is made of a different texture which gives you a good grip when using it with one hand. Speaking of one-handed usage, the Moto G32 is not very friendly in that department, partially because of the tall display. The smartphone does not feel heavy despite it tipping the scales at 184 grams.
Coming to the grilles and ports, the Moto G32 houses a USB Type-C port, speaker grille, a primary microphone, and a 3.5mm headphone jack at the bottom. It's good to see that manufacturers continue providing the headphone jack in this price range at least. To the right side of the device are the volume rockers and the power button — which we feel is placed slightly above its usual place. It took us a couple of tries to get used to the placement.
The tactile feedback of the buttons was good, and it felt clicky every time, there's also a separator between the volume rockers, which helps with the feedback. The left side of the phone sees the SIM tray, which can house two nano SIMs and a microSD card for additional storage of up to 1TB. The Moto G32 is IP52 rated for water and dust resistance, so mild showers should not be an issue for the device.
Moto G32 Review: Display and speakers
Tall displays are quite common nowadays, even at lower price segments. The Moto G32 is no exception to that, and the front is filled with a 6.5-inch full-HD+ display that refreshes at 90Hz. It also features a 180Hz touch sampling rate, and my experience with the display was fluid and smooth.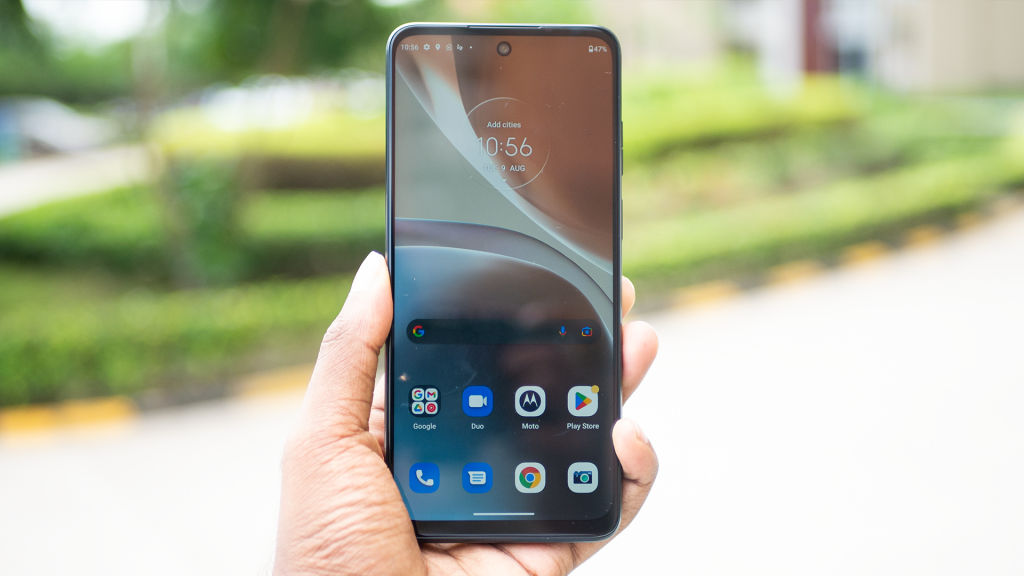 It's good to see many OEMs bringing high refresh rate panels to budget devices. Motorola did the same with the Moto G22 a couple of months ago. Motorola claims that the display is protected with Panda Glass 3, which is equivalent to Corning Gorilla Glass 3. In our usage, the display did not register any scratches despite falling face down several times. We enjoyed watching our favourite movies and TV shows on the Moto G32 display. For all the OTT fans, worry not; Netflix supports the Widevine L1 certification, and you can stream 1080p movies on Amazon Prime Video.
The Moto G32 allows you to choose between two colour presets: Neutral and Saturated. We noticed that the display lacked a bit of contrast in the former while the latter tends to boost the reds slightly. This was not very aggressive, just something we thought needed sharing. Viewing angles were also fine on the Moto G32. Motorola claims a maximum brightness of 600nits on the device, and sunlight legibility was also good. Overall, we did not face any major issues with the screen, and our experience was decent.
The Moto G32 also comes equipped with a Dolby Atmos-enabled stereo speaker setup, which adds to the video viewing experience. The speakers get fairly loud at maximum volume, and it sounds good — although the back panel starts vibrating at 100 percent volume because of the plastic build — which makes it feel kind of cheap.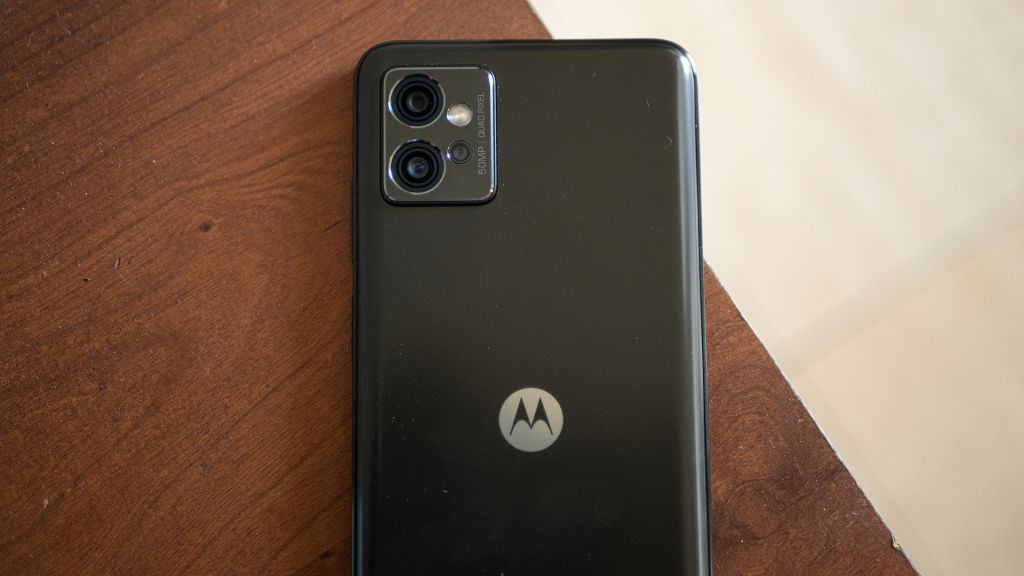 Moto G32 Review: Performance and software
The Moto G32 is powered by an octa-core Qualcomm Snapdragon 680 SoC clocked at 2.4GHz. This is paired with an Adreno 610 GPU. Unfortunately, it comes in a single variant with 4GB of RAM and 64GB of storage, unlike the Vivo T1x 4G, which is available in three variants. It would've been good to see a 6GB RAM and 128GB storage variant for the Moto G32. As for connectivity, the devices have support for Bluetooth 5.2, dual-band WiFi, FM Radio, and 4G LTE. During our usage period, we often found the WiFi getting disconnected despite sitting right next to the router.
Motorola has been launching most of its 'G' series devices with Android 12 out of the box, and we like that. Besides, the company also promises an upgrade to Android 13 and three years of security updates. The Moto G32 runs on Android 12, which is based on My UX skin. Something that has been very common in Motorola smartphones is the absence of bloatware that you so very often see on other phones. Motorola had integrated the 'Glance' wallpaper carousel into the Moto G22, glad to see they haven't included that in the Moto G32. It does ask you if you want to install DailyHunt and Josh during startup, but you can just opt out of it.
Motorola boastfully showcases its popular "Gestures" on the Moto G32, and we loved using it. Classics such as three-finger screenshots, karate chops to turn the flashlight on/off, and a flick of the wrist to open up the camera are all included. A couple of other useful features such as 'Power touch' — which pops out a Samsung Edge-like panel for quick shortcuts. 'Peek display' is another nifty feature which lets you interact with notifications and messages from the lock screen itself.
We found this very useful and time-saving. Finally, Multi-volume lets you control individual levels of each app. These additional features can be enabled from the settings. Motorola has also laid down a bunch of tutorials across the UI, which is a nice touch. We believe My UX is one of the best renditions of the Android experience, and that's what sets this device apart from its competitors.
Overall performance on the Moto G32 was decent, and it fulfills your daily tasks, which can include some light apps and some heavy apps or games. We used our usual, inbuilt testing tool, which is multitasking with Google Maps opened up in PiP while there's audio running in the background via YouTube Premium. Initially, the phone was able to handle it, but as soon as we opened up another app, in this instance, Twitter, the Moto G32 started to struggle. So, it's pretty evident that the device cannot handle multiple tasks at once. But it was able to run apps and switch between them well in our everyday usage.
We ran the Moto G32 through some synthetic benchmarks, and the device was able to register a score of 2,38,447 in Antutu 9, which is average. It was able to churn out a score of 369 and 1439 on single-core and multi-core tests on Geekbench 5, which is decent. Gaming is not a selling point for the Moto G32, but rest assured, light gaming on the device is very much possible.
We played Apex Legends Mobile on the device at 'Smooth' graphic settings and 'Normal' framerates. The Moto G32 was able to churn out a maximum of 30fps on these settings with minor drops to 27fps and 28fps when engaging in squad fights. We started the match with a 95 percent battery and saw it drop to 91 per cent after a 13-minute round that we so proudly won. The back panel was warm to touch after this session, nothing too alarming.
We then jumped onto a session of Call of Duty: Mobile on 'Medium' settings, the Moto G32 was able to handle the 'Team Deathmatch' session well without any major lags or stutters. Asphalt 9: Legends, on the other hand, ran with minor lags and stutters when bumping into opponents and using shockwave in the 'High Quality' graphics preset. So, overall, the Moto G32 can handle light games at medium or low settings, heavy games tend to heat up the device, which ends up throttling the performance.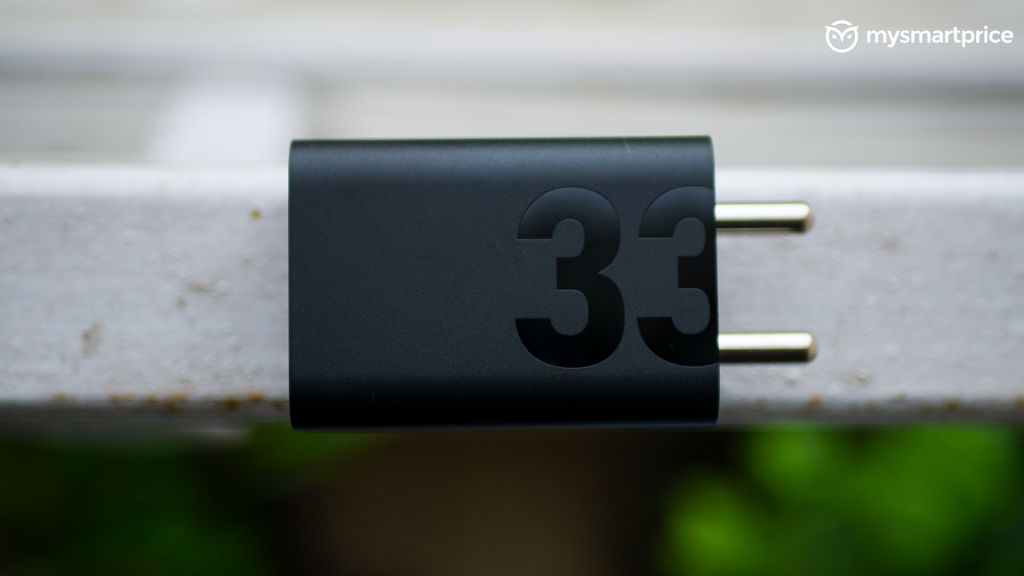 Moto G32 Review: Battery life and charging
The Moto G32 packs in a massive 5,000mAh battery — which is starting to get pretty common in this price segment — and has support for 33W charging. As mentioned in our first impressions of the device, a charger and cable are included in the box.
The battery backup is pretty decent on the Moto G32. The device managed to last over 7 hours of screen time which included some gaming sessions, watching TV shows, scrolling through the internet, and some camera testing. Depending on your usage, the Moto G32 can last over a day on a single charge, which is expected.
The 33W charger in the box is a welcome addition since manufacturers in this price segment tend to offer 10W or 20W charging options. The Moto G32 got to 53% after charging for 30 minutes and filled up to 91% after an hour of charging. It took another 15 minutes to fully top off, which is a decent speed at this price range.
Moto G32 Review: Cameras
On paper, the camera system of the Moto G32 seems quite impressive. It boasts of a 50-megapixel primary camera with f/1.8 aperture, an ultra-wide-angle camera and depth sensor with f/2.2 aperture, and a macro sensor with f/2.4 aperture. The Moto G32 features a 16-megapixel camera with an f/2.4 aperture for selfies.
The Moto G32 uses quad-pixel technology — which is basically pixel binning —- to capture 12.5-megapixel shots. Photos captured in daylight were well lit and had a decent amount of detail. Colours looked neutral in these images, with shadows getting slightly crushed. Objects at a distance had little to no detail and had a watercolour effect on them. Switching things to an ultra-wide angle camera gave us a wider perspective of the view but at the cost of details and colour shifting. Distortion at the edges was also quite evident.
Moto G32 Daylight Camera Samples
Using the lower resolution macro camera doesn't make much sense to us since it churns out soft images that are barely usable. But then again, including a higher resolution macro camera is tough. Portraits clicked with the rear camera and came out fine. The phone allows you to set the blur level before taking each shot. However, we noticed sloppy edge detection when the blur level was maxed out.
Photos taken in low light were fairly average. Shots taken indoors under decent lighting looked fine but came out soft. Photos taken in darker lighting conditions were not good. It consisted of a lot of noise, and there were little to no details in the images. Switching to 'Night Vision', which is essentially 'Night Mode', didn't seem to lend much of a helping hand.
While it did try brightening up the photos, it did so by inviting more noise, not to mention you have to be very still when taking a shot, slight movements can mess up the image more. Selfies taken against the light were over-exposed. However, switching on HDR helped control that drastically. Images had decent details on them.
Moto G32 Low Light Samples
Video recordings are maxed out at 1080p 30fps for the rear camera. Footage shot during the daylight was stabilised and had adequate details, but we noticed a shimmer effect on them. Videos shot in low light had noise, and the shimmer effect made an appearance here too.
Moto G32 Review: Verdict
The Moto G32 fared well in our day-to-day usage. The 5000mAh battery paired with a 33W charger is a sight for sore eyes in this price segment. Motorola's promise of Android 13 and three years of security updates shows commitment to the device. It would have been good to see more variants of the device, but alas, we'll have to make do with the 4GB RAM and 64GB storage variant. It's high time Motorola tries something different with their design language — the generic design has been repeated quite a lot.
If you're someone who is looking for a device that can handle heavy games, I'd suggest increasing your budget and looking for devices in the sub Rs 20,000 segment, as the Moto G32 is not built for stressful gaming. Despite the impressive camera setup, on paper, the final output is fairly average. We would've liked some improvements in the low-light department. However, the 90Hz display is a welcome feature in this segment, and the stereo speakers add to that experience.
If you're looking for alternatives with higher storage and RAM variants, the Vivo T1x 4G is a device you can consider. The Samsung Galaxy M13 4G and Infinix Note 11 are other options available in the market.
What Is Good?
Good battery life
Decent stereo speakers
Clean UI
Promised updates
What Is Bad?
Below-average low-light camera performance
Mundane and repetitive design
Only one variant