Highlights
A Qualcomm Snapdragon 778G powers the Poco X5 Pro 5G

It features a triple-camera setup at the rear

The device is backed by a 5,000mAh battery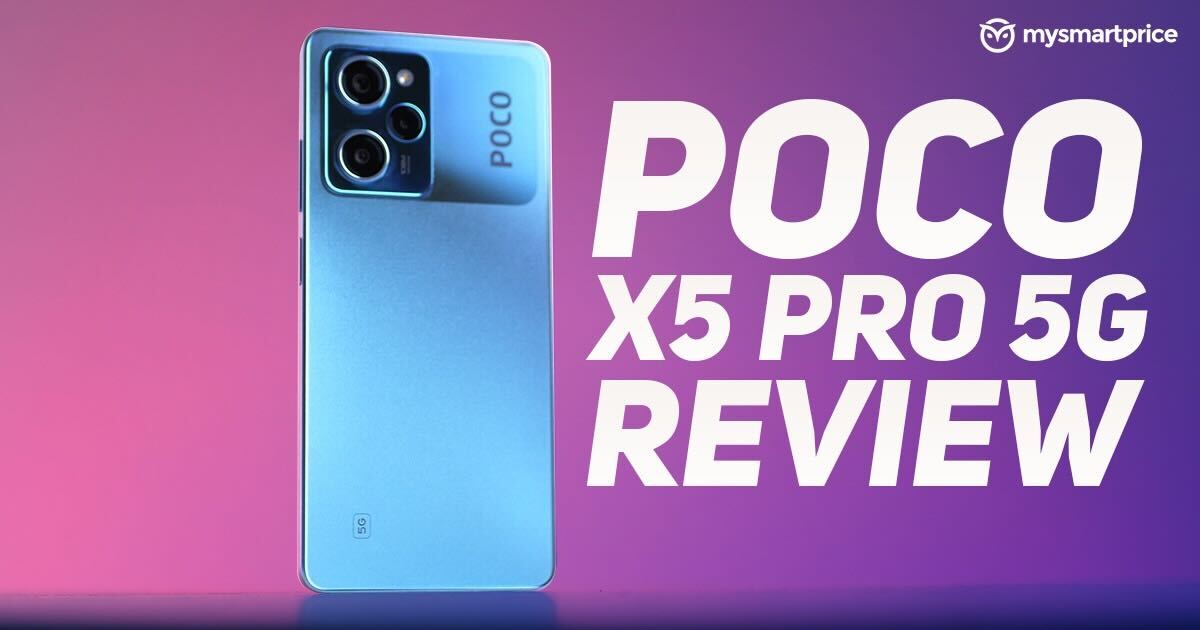 Poco has always targeted a young audience for most of its smartphones, and with the Poco X5 Pro 5G, they intend to stick to that philosophy. A couple of years ago, the Poco X3 Pro followed in the footsteps of the Poco F1 to be a performance-centric smartphone, but in 2022, the X4 Pro 5G (review) was somehow packaged to be a device for the masses. That's a significant change of direction if you ask us.
But Poco has gone all 'new-year-new-me' with the X5 Pro 5G, targeting people who spend most of their time watching content on handheld devices. While that seems to be just one of their selling points, performance is still something imprinted in the company's DNA. To stay true to that, the Poco X5 Pro 5G is powered by a Qualcomm Snapdragon 778G, a chipset also found in the iQOO Z6 Pro (review), Realme GT Master Edition (review), and Moto Edge 20 (review).
Going strictly by its pricing though, the Poco X5 Pro 5G can also be pitted against the Realme 10 Pro+ (review) and the Redmi Note 12 Pro (review). Phew, is it just us, or did the competition really get hot in here? Find out all about it in our full review.
Poco X5 Pro 5G Review: Design and display
Straight off the bat, the Poco X5 Pro 5G look has not gone under a big revamp. We wouldn't blame you if you couldn't tell apart the older and newer devices. But there are some changes made. For starters, the materials used to build the Poco X5 Pro 5G have a stark difference in comparison to its predecessor. This time, the company has gone for an all-plastic build which helps drastically cut down the weight. While it does not feel as premium, we prefer this for the safety of our dear wrists. Tipping the scales at 181 grams and measuring 7.9mm on the callipers, the X5 Pro 5G is one the thinnest Poco devices ever, making its predecessor feel obese. The weight is well-balanced across the body.
The back panel has a coarse texture and does not pick up fingerprints or smudge marks. We find it to be a bit boxy. Nevertheless, it's comfortable to hold.
The area around the camera island has a shiny texture, accompanied by a Poco logo. Its camera module protrudes, making the phone wobble when kept on flat surfaces. The Poco X5 Pro 5G comes in three colours: Astral Black, Horizon Blue, and Poco Yellow. For this review, we received the Blue colourway, which resembles the Redmi Note 12 Pro+. It shines gloriously under any kind of light, but we still prefer the Poco Yellow trim for the contrasting panel and the frames.
The right side of the device holds in place the volume rockers and a power button which also doubles up as a fingerprint sensor. The bottom has a speaker grille, a primary microphone, a SIM tray, and a USB Type-C port. The left of the phone is clean, while the top portion has a secondary microphone and speaker, an IR blaster, and the much-welcomed 3.5mm headphone jack. It's good to see that the headphone jack is still a part of phones in this segment. Despite a couple of drops from the waist area, the phone did not pick up any scuff marks. If you are as clumsy as us, there's a TPU case provided in the box for unfortunate situations. Overall, the build quality of the device is decent and they have managed to cut some costs in the materials department since a glass body is evidently costlier.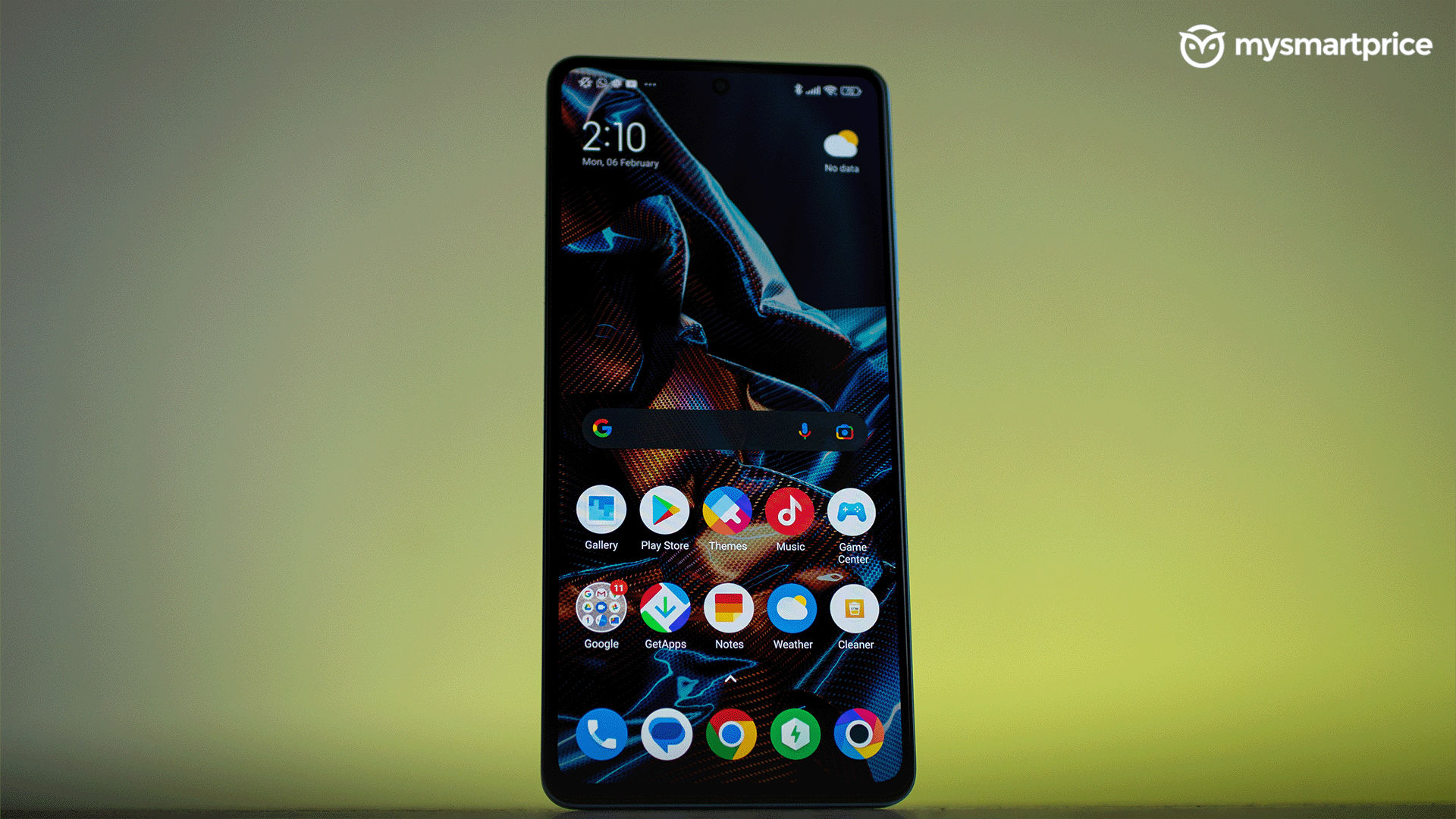 The front of the Poco X5 Pro 5G is graced by a 6.67-inch AMOLED display, which the company calls an Xfinity display. It's a flat display that refreshes at 120Hz and has a touch sampling rate of 240Hz which should aid gamers. The display has thin bezels all around, and the company claims it's much slimmer around the corners than the previous version (2.9mm v 4mm). The front is protected by Corning Gorilla Glass 5 to prevent scratches. Poco has a set of presets for the display in the settings, and we usually went with the 'Standard' colour preset that keeps the colours consistent and natural throughout. There's also a 'Vivid' preset that adjusts colour based on the content and the 'Saturated' preset that, as the name suggests, produces vibrant colours. As mentioned before, Poco is targeting an audience that consumes a lot of content. We watched a couple of shows such as Seinfeld, Breaking Bad, Better Call Saul, and Wednesday on the Poco X5 Pro 5G's display, and our experience was quite good.
The colours pop nicely, and the blacks are deep, thanks to the AMOLED display. The viewing angles of the display are also very good. The device supports the Widevine L1 certification, so watching movies at 1080p on Netflix and Amazon Prime Video was also not an issue. The Poco X5 Pro 5G also supports Dolby Vision and HDR10+. It also supports HDR content on YouTube, though we noticed the playback was slightly choppy when trying to watch videos at 2160p with HDR enabled.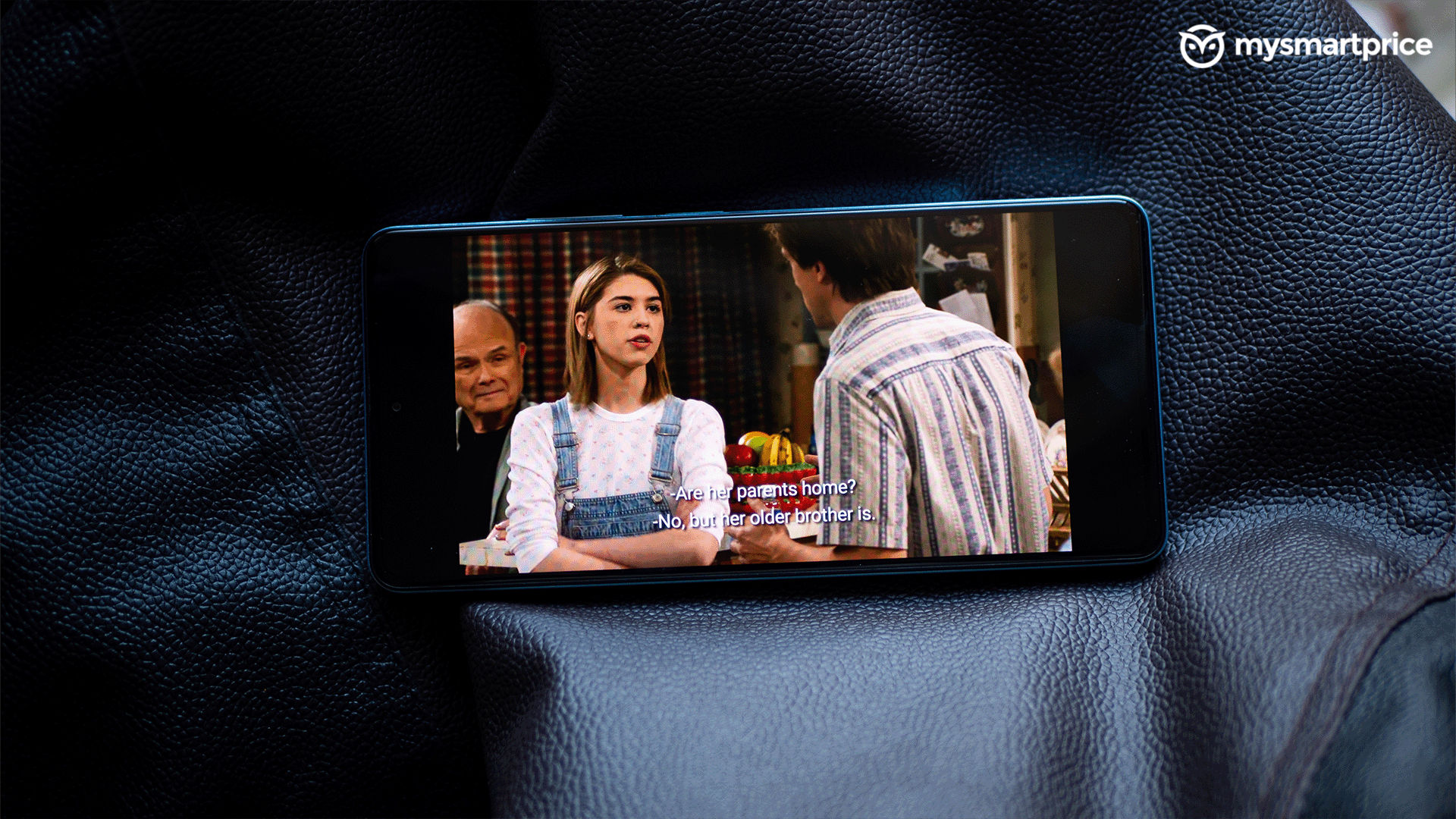 We encountered the same issue on the Poco F4 5G and the Realme 10 Pro+ 5G a couple of months ago. Content consumption experience is only fulfilled with good speaker output, and so the Poco X5 Pro 5G has a decent set of stereo speakers. The sound can get loud enough with good clarity, although the back panel rattles a bit when listening to audio at maximum volume. This might be due to the choice of materials which may be fine for many but is something worth pointing out.
The Poco X5 Pro 5G allows you to switch between 60Hz and 120Hz, but nothing in between. This is something we wish OEMs start including, as it helps with saving battery whenever faster refresh rates are not required.
With the Realme 10 Pro+ (review), we noticed some inconsistencies in the refresh rate of the panel. Social media apps such as Twitter ran at 90Hz, and did not make use of 120Hz — this was not the case on the Poco X5 Pro 5G.
Poco X5 Pro 5G Review: Performance and software
The Poco X5 Pro 5G is powered by the Qualcomm Snapdragon 778G SoC — a chipset that has proven it's worth and can be considered an all-rounder. The Snapdragon 778G is an octa-core processor that's based on the 6nm fabrication process and has a clock speed of up to 2.4GHz. Considering the competition, the Snapdragon 778G outperforms MediaTek Dimensity 1080 SoC in most benchmarks. However, real-world usage matters, and we'll delve into that soon.
The Poco X5 Pro 5G is available in two variants: 6GB RAM and 128GB storage, 8GB of RAM and 256GB storage. The device uses LPDDR4X RAM and UFS 2.2 storage. It also has support for memory extension, which lately seems like a feature every OEM wants to integrate. You can add up to 5GB. The device supports seven 5G bands. As for connectivity, the phone supports GPS, Bluetooth 5.1, dual 5G, and dual-band Wi-Fi.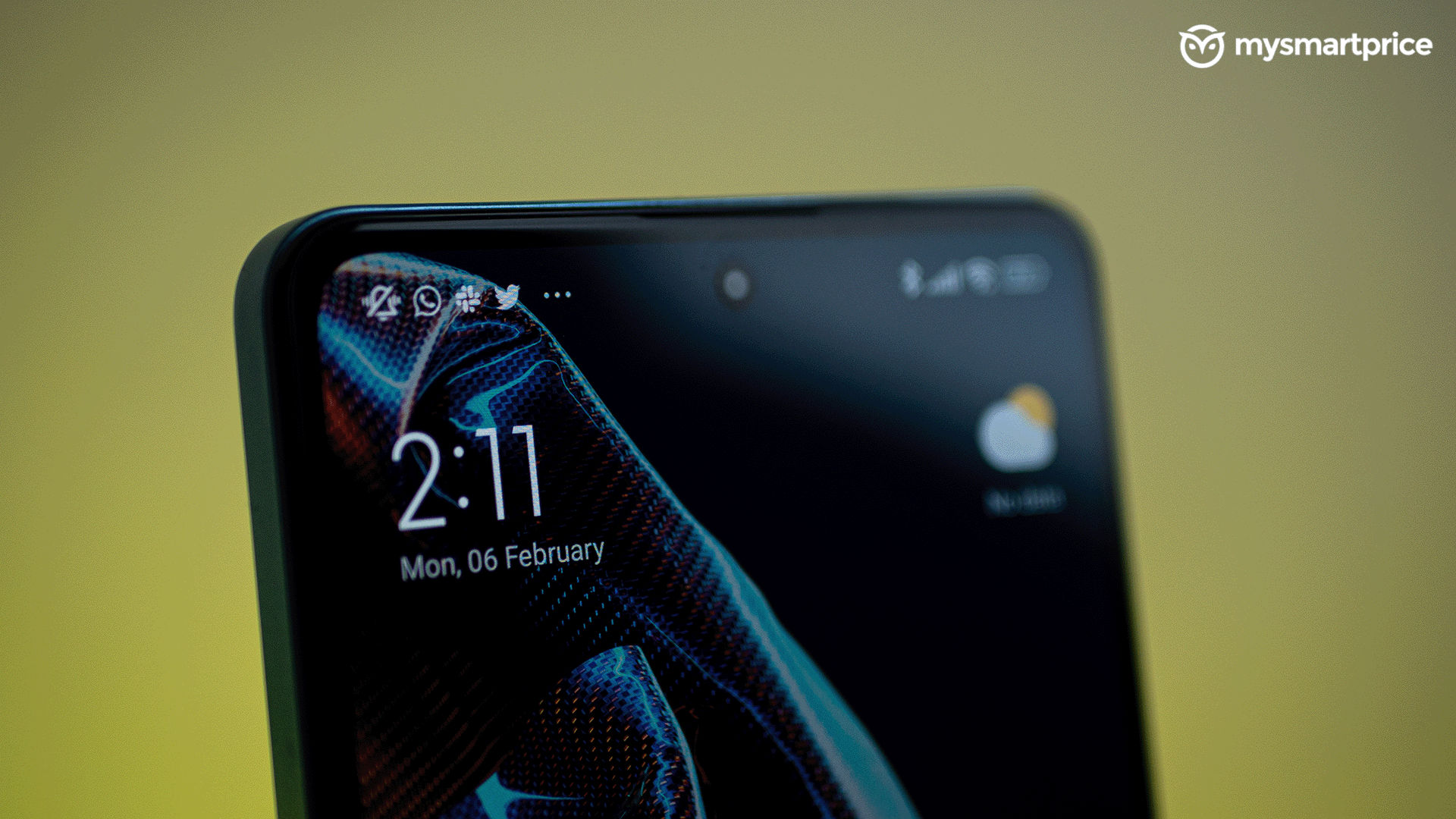 The phone runs on MIUI 14 based on Android 12 — which is disappointing. For reference, the Realme 10 Pro+ comes with Android 13 out of the box. Poco promises two years of Android updates and three years of security updates, so it'll be at a disadvantage of one major Android version in the future. The security patches are up-to-date, with our unit running the December security patch out-of-the-box.
The overall design of MIUI is straightforward, with some typical MIUI customisations. For instance, swiping down from the top on the left reveals notifications, while a swipe down on the right side gives quick access to the control centre. But, of course, you can change this in the settings.
Besides the basics, MIUI is known for featuring some useful settings such as Dual apps, Floating windows, Second space, Clear speaker, which plays 30-second audio to clean the speaker of dirt and gunk. Additionally, you can also measure your heart rate by covering the primary camera and flash with one finger. We've seen many companies implement this ever since the pandemic hit us. However, it's usually integrated with the in-display fingerprint scanner. It can be a new thing to show off with your friends, and we would always recommend using a proper medical instrument for such things. The phone still comes with a bunch of bloatware, such as GetApps, Snapchat, Zili, Moj, and some bubble games for god knows what reason. It also has Glance for Mi, which is basically a Billboard on your lock screen. Thankfully, apps that are not needed can be uninstalled.
The Poco X5 Pro 5G ran well in our day-to-day usage without many hiccups. The phone glides through multiple apps, and multitasking is also not an issue for it. Our daily usage consisted of scrolling through social media apps such as Instagram, Twitter, and YouTube. Dealing with these apps was a piece of cake for the phone. We ran our usual stress test with Google Maps running in PiP with a video playing on YouTube Premium. Some budget phones tend to stutter when running this test, but the Poco X5 Pro 5G was fine with it. We did not notice any heating during this process either. It comes with a physical fingerprint sensor and works without fail every time. Face unlock also works well in lit conditions. The haptic feedback was decent but was nothing to write home about.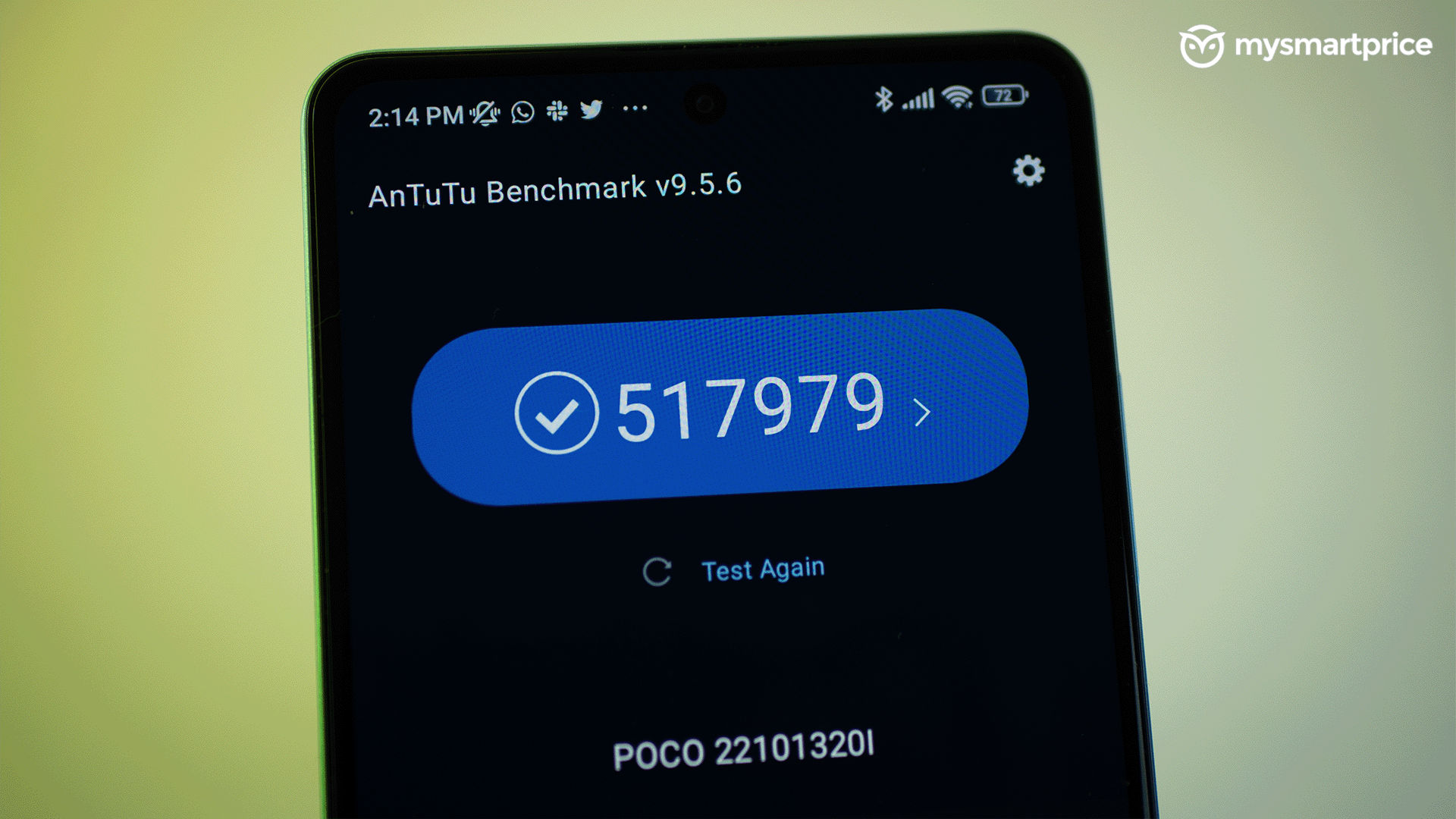 As for benchmarks, the Poco X5 Pro 5G managed to score 517979 in our benchmark tests. To add context to the above-mentioned number, the Realme 10 Pro+ and Redmi Note 12 Pro with MediaTek Dimesnity 1080 SoC registered a score of 512682 and 434231 in their respective tests. This clearly shows that the Snapdragon 778G performs slightly better on the Poco X5 Pro 5G. However, we noticed some issues when gaming. Before getting into that, the device managed 777 and 2826 in single-core and multi-core tests on GeekBench 5. The phone scored 12057 in our PCMark tests. 3DMark wouldn't run on our unit, however.
Now, let's talk about the segment we love the most – gaming. Poco smartphones usually perform exceptionally well in medium graphic settings. Unfortunately, that was not the case when we tried Apex Legends Mobile on the Poco X5 Pro 5G. We set the graphics to 'Ultra HD' and framerates to 'High' — this setting should ideally churn out 40fps.
During landing, we noticed the frames fall drastically to 9fps, be it a hot drop zone or a secluded area. This was not normal. Moreover, we also faced random frame drops to 35fps and 30fps in the middle of the game while just meandering around the map. Funnily enough, there was no significant lag or stutter when indulging in squad fights. Apex Legends Mobile needs to be optimised better on the device. Call of Duty: Mobile, on the other hand, performed well without being a pain on 'Low' graphic settings and 'Max' frame rates.
For hardcore gamers, Poco also integrates 'Game Turbo, ' which lets you block calls/notifications, record screens, and increase performance. After a 15-minute gaming session, the Poco X5 Pro 5G saw a battery drop of five per cent. We did not notice any kind of heating during our test period. While this might be thanks to the weather conditions in Delhi, the cooling system inside the Poco X5 Pro 5G also plays a part.
Poco X5 Pro 5G Review: Cameras
The Poco X5 Pro 5G sports a triple rear-camera setup with a 108-megapixel ISOCELL HM2 primary camera with an f/1.9 aperture, an 8-megapixel ultra-wide angle camera with f/2.2 aperture, and a 2-megapixel macro camera with f/2.4. This is Poco's first foray into the 108MP high-resolution camera structure in India. Previously, the Poco X4 Pro global variant had the same primary camera, but the Indian version came with a slightly toned-down 64-megapixel sensor. The hole-punch camera at the front of the Poco X5 Pro 5G houses a 16-megapixel f/2.45 shooter for selfies. The camera UI is in typical MIUI form with all the necessary settings and modes at arm's length. It also consists of a bunch of filters, AI and HDR toggles as well.
Poco X5 Pro 5G Daylight Samples
Coming to the photos taken in daylight, the Poco X5 Pro 5G takes 12-megapixel binned images with a fair amount of detail, with an option to capture 108-megapixel images in their full glory. The colours looked punchy, and the photos had a good amount of contrast. We also liked how the shadows were recovered on objects backed up against the sun. The post-processing on the device tends to favour vibrant colours such as yellow and red. However, we were concerned about how poorly the shadows of the clouds in the sky recovered. Turning the HDR on helped, but it also invited a glut of noise. Photos taken in 108-megapixel mode had a lot of details, and the colours also looked decent.
Switching to the ultra-wide angle camera resulted in lower-resolution photos and a tendency to reproduce warmer tones. In some situations, we noticed grains at the edges despite decent lighting. Being an ultra-wide camera, it does introduce distortion, but there's no software trickery to fix it, which is fine for this range.
The 2-megapixel macro camera just happens to exist. Photos clicked using it are of low resolution, for obvious reasons, and it also has noise despite shooting in good lighting conditions. Portrait shots taken of human subjects came out great with neat edge detection. Skin tones looked close to natural in all the photos.
Poco X5 Pro 5G Low-light Samples
Photos captured in low-light conditions were also good, with an acceptable amount of detail and colours. It tends to blow up light sources slightly, but that's not very concerning. Images had a minimum amount of grain, provided there was an ample amount of artificial light. The ultra-wide angle camera, on the other hand, tends to botch up the image by having a tea party (or should we say a rice party) with grains. Night mode makes the photos better but also over-sharpens the image a bit.
Poco X5 Pro 5G Selfie Camera Samples
Selfies captured using the 16-megapixel front shooter were impressive. The camera app turns on beautify by default. It managed to keep the skin tones in check while showcasing a good amount of details. Portrait selfies were also good with decent edge detection, but what surprised us more was they managed to mask out two human subjects neatly and perfectly. But then, the dynamic range goes out for a toss here.
The Poco X5 Pro 5G can shoot videos at 4K 30fps — for smooth 60fps action, you'll have to switch to 1080p. The footage had a good amount of detail and colours. While it misses out on OIS, videos had a decent amount of stabilisation.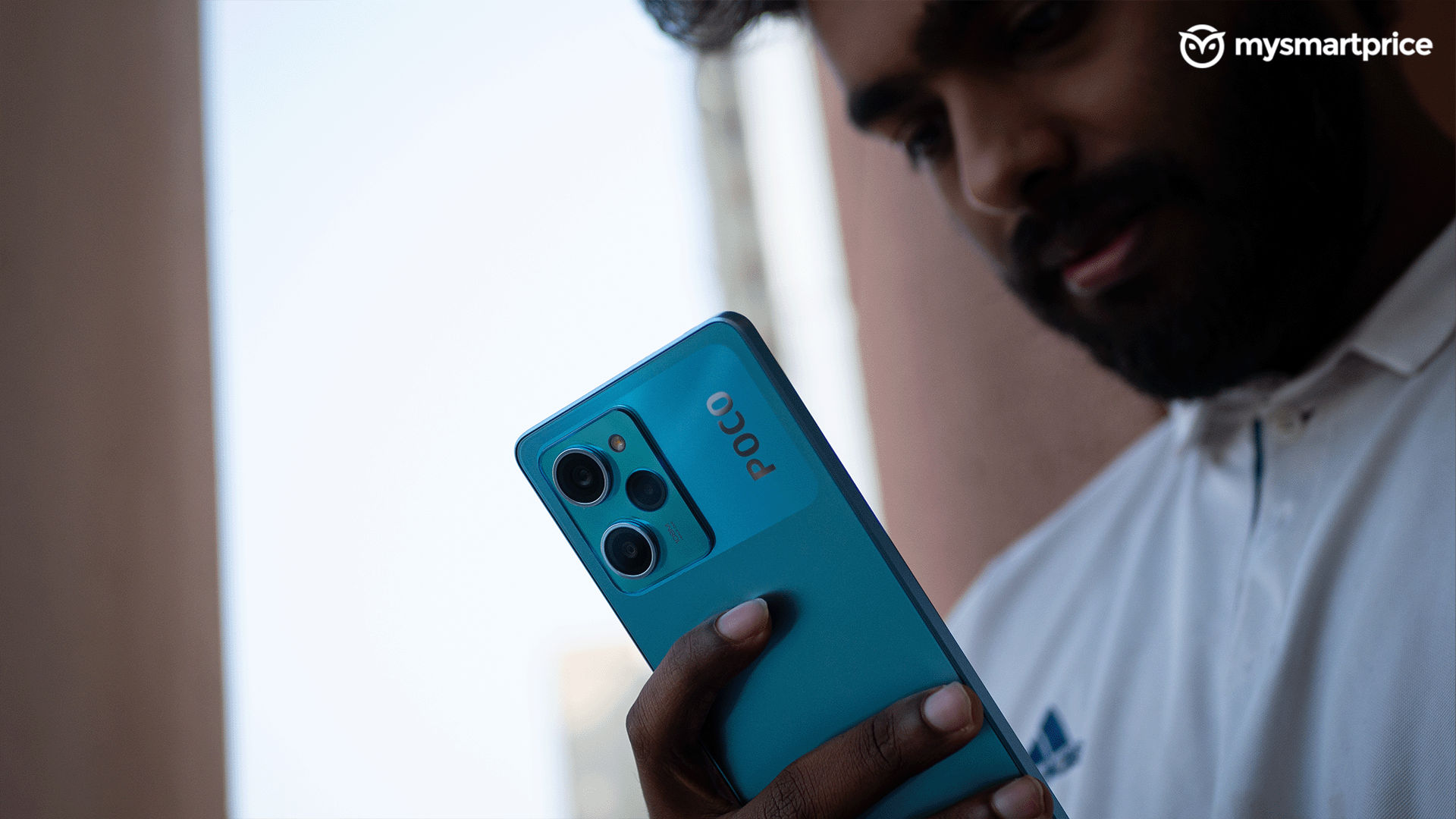 Poco X5 Pro 5G Review: Battery and fast charging
The Poco X5 Pro 5G is backed by a 5,000mAh battery and is accompanied by a 67W fast charger. This seems to be a combo made for this price segment. The phone lasted us an entire day and a little with normal usage. Our daily usage usually consisted of camera work, scrolling through social media apps and sometimes Netflix. We also spent most of our days playing games on the device. The bundled 67W charger manages to charge the Poco X5 Pro 5G to 86 per cent in 30 minutes, and it took the phone another 20 minutes to fully charge.
Poco X5 Pro 5G Review: Verdict
At a starting price of Rs 22,999, the Poco X5 Pro 5G looks like a pretty neat package. It might not have the craziest of designs, but it does the deed with a slim and lightweight approach. The colour options available on the market are also quite fashionable. Besides that, the company was banking on its display to provide a good overall experience — and it does provide. The 108-megapixel camera, 5,000mAh battery, Snapdragon 778G, and fast charging help improve the deal.
But, performance while playing Apex Legends Mobile, irregularities in dynamic range, and an average ultra-wide angle camera was a bummer. The Poco X5 Pro 5G also misses out on OIS, which can be found on the Redmi Note 12 Pro.
Nevertheless, if you are someone who is looking for a device that can easily glide through daily tasks and take good photos, the Poco X5 Pro 5G should end up in your cart. If you are already rocking a Poco X4 Pro 5G, there's no need to upgrade.
As for alternatives, the Realme 9 5G Speed Edition is a device that can go neck to neck with the Poco X5 Pro 5G, and it retails for the same price. Besides that, the aforementioned Redmi Note 12 Pro and Realme 10 Pro+ are also good options with their own advantages and disadvantages.
What Is Good?
Striking display
Fast charging and reliable battery life
Great primary camera output
Headphone jack
Good performance
Lightweight
What Is Bad?
Performance hiccups in some games
Dynamic range in photos can be better
Poor low-light ultrawide performance
Runs on Android 12