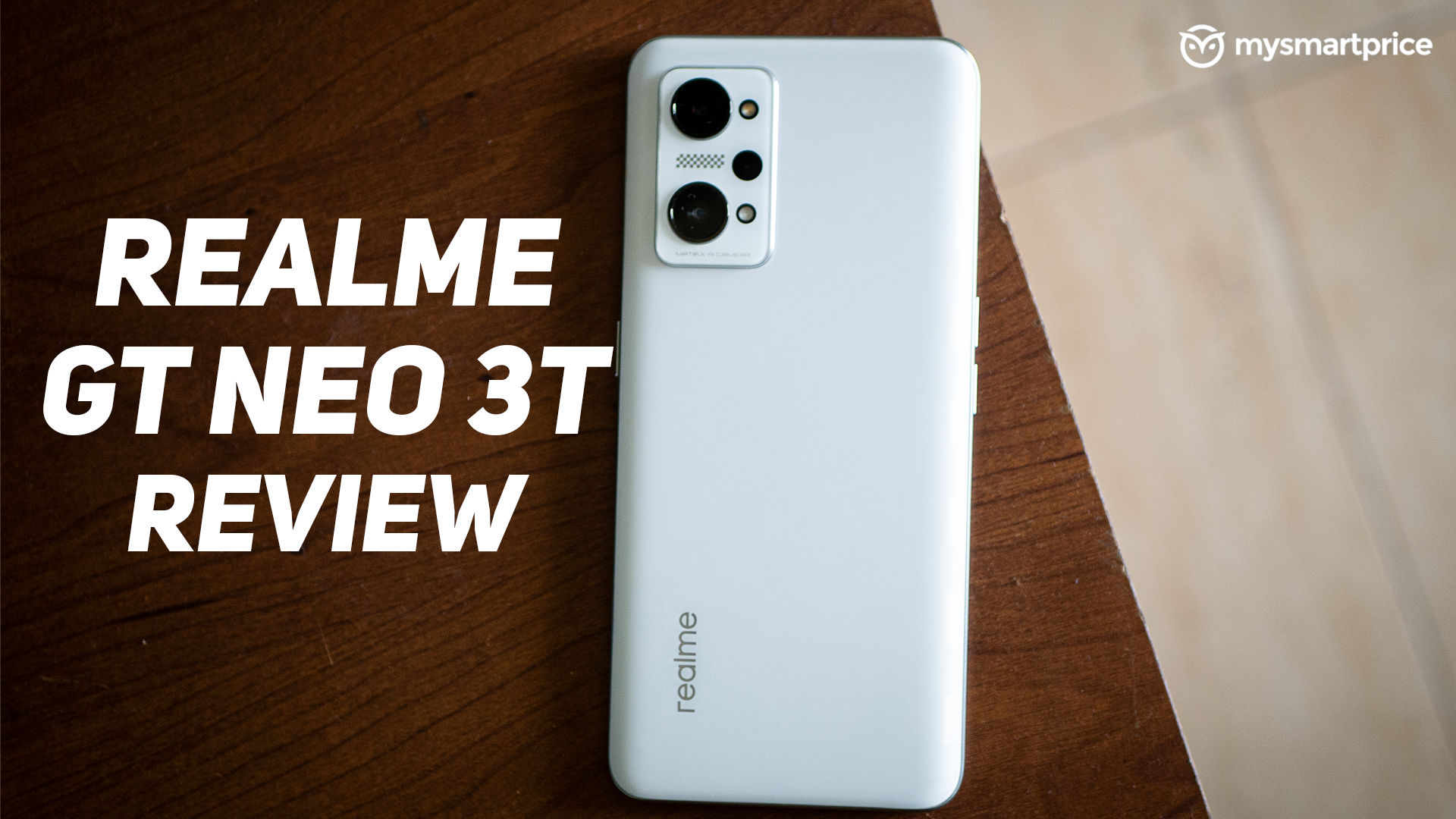 Realme has a smartphone in quite literally every price segment. While that's not a bad thing, one may wonder: "How are they coming up with new stuff every time?'' That question arose in our minds when the company revealed that the Realme GT Neo 3T would be launching soon. Finally, though, we got an answer this time. The smartphone looks eerily similar to the Realme GT Neo 2. That's what we said in our first impressions of the device.
What Is Good?
Good display
Fast charging
Unique design
Decent speakers
What Is Bad?
Battery life could've been slightly better
Average low-light camera performance
However, that cannot be its only 'thing'. The GT Neo 3T has a lot to offer in terms of processing power, a 120Hz display, a 5000mAh battery, and more. It joins a barrage of 5G phones at a starting price of Rs 29,999. So, how does it perform in our daily usage? And, is it wise to go with the Realme GT Neo 3T over the iQOO Neo 6 and the Poco F4? Find out in our review.
Realme GT Neo 3T Review: A design tailor-made for motorsport fans
Realme is known for trying new things with its devices when it comes to design. The Realme GT Neo 3T is no exception to that. The back panel is entirely made of plastic and sports a racing flag design, which many motorsport fans will appreciate. It's available in three colour variants: Dash Yellow, Drifting White, and Shade Black. For this review, we have the white colour variant with us. Having spent time checking out the checkered flag pattern on the rear in different lighting conditions, we feel it would seem more prominent on the yellow variant because of better contrast.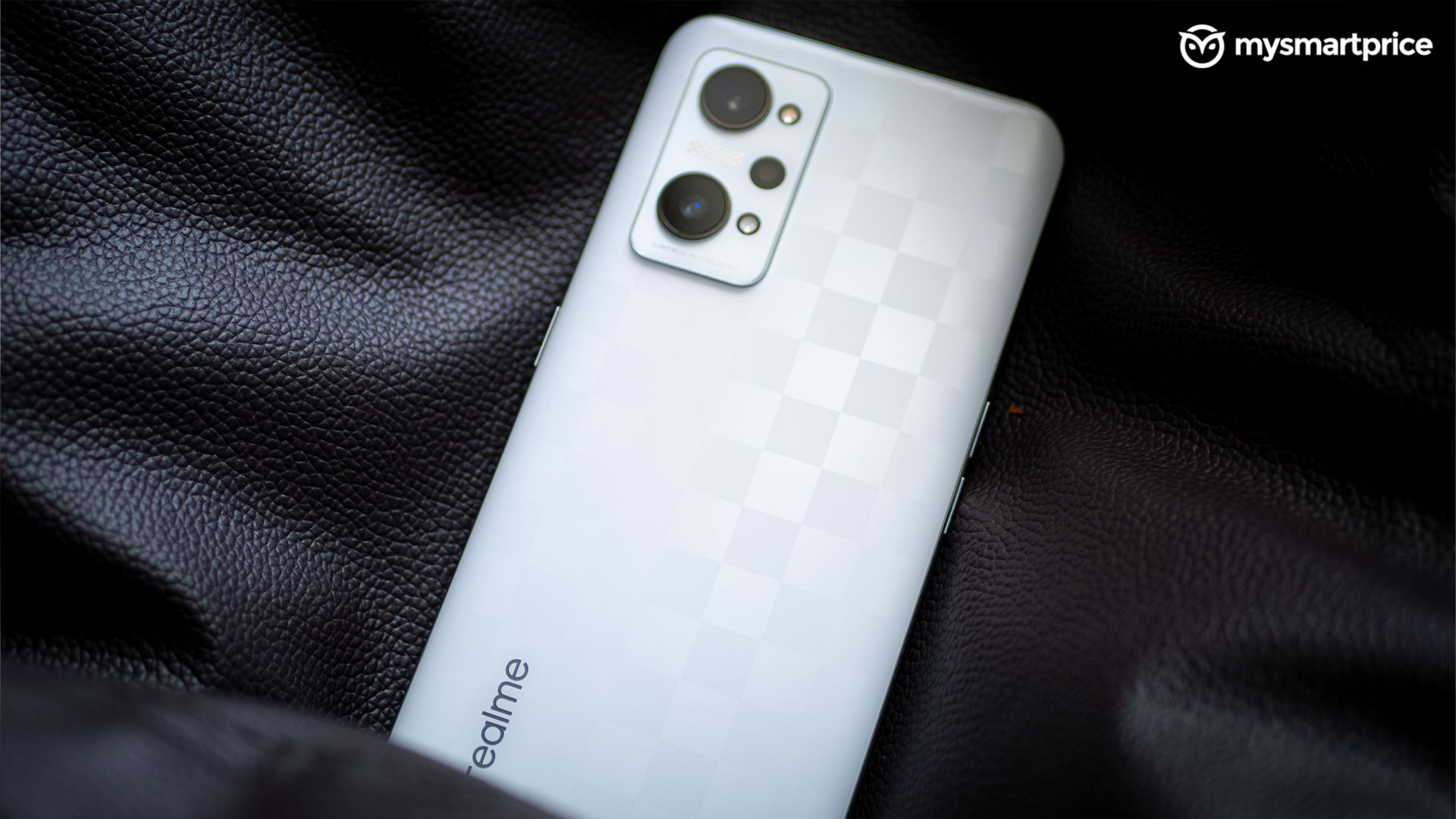 The in-hand feel of the Realme GT Neo 3T is not that premium, partially because of the plastic back panel. The rear does not attract any smudges or fingerprints. The similarities between the Realme GT Neo 2 and the GT Neo 3T are uncanny — except for minor tweaks here and there.
The camera module at the back is a carbon copy of the Realme GT Neo 2, except for a subtle checkered flag below the primary camera on the GT Neo 3T. The camera island protrudes a little making the phone wobble when kept on flat surfaces. This is quite common in every smartphone nowadays.
We dropped the phone a couple of times from waist height, and it did not register any marks or dents. However, it's known that plastic back panels tend to get scratched up over time depending on your use case. A TPU case is provided in the box to avoid this. It weighs 194 grams, and the phone feels slightly dense, with a thickness of 8.65mm.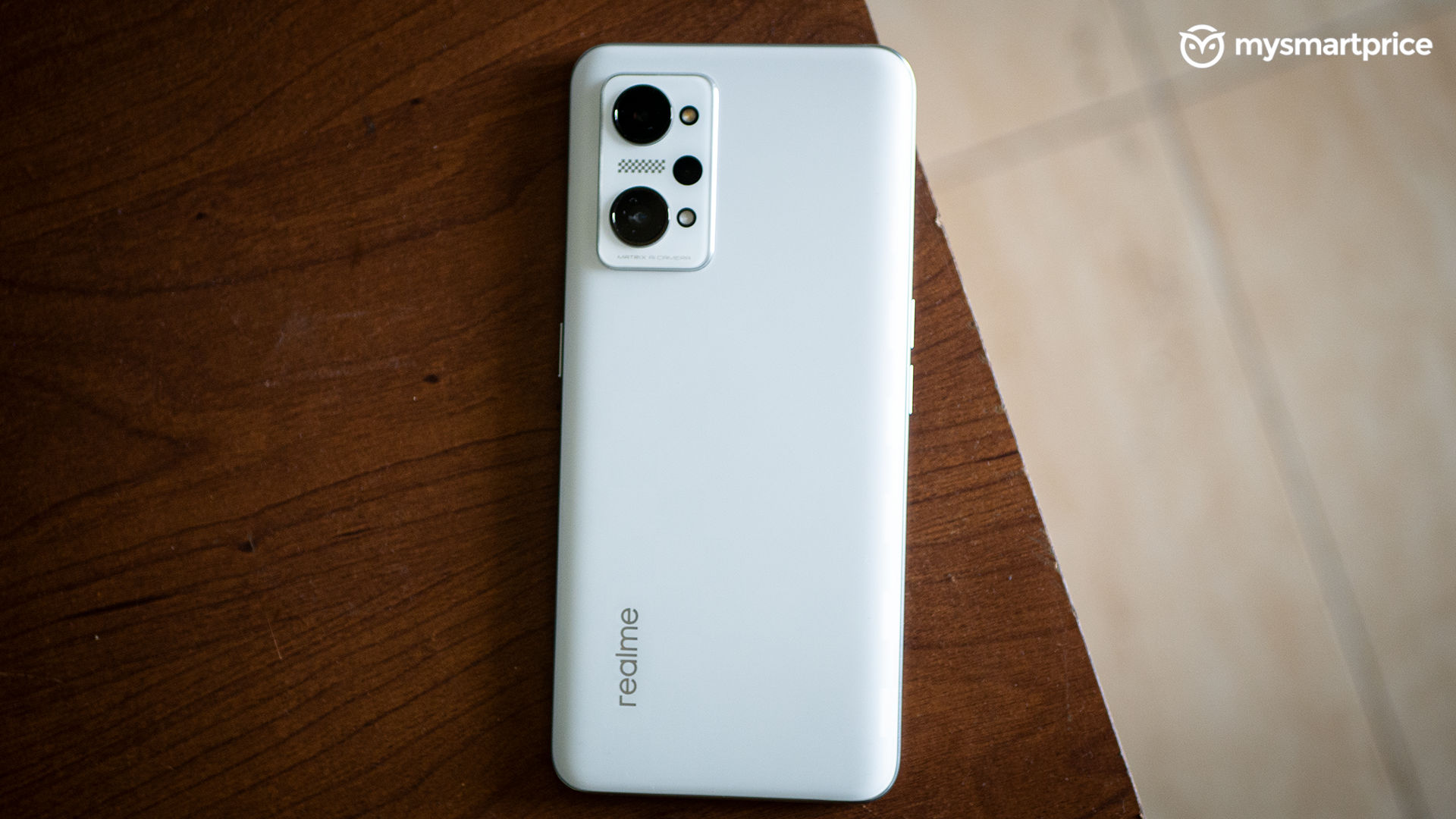 The curved edges provide a better grip for the phone, and one-handed usage was also possible. Although, the tall screen may require you to acquire some thumb skills. We have mentioned the port and button placement in our first impressions, so do check them out. The tactile feedback of the buttons was fine, nothing special.
Realme GT Neo 3T Review: Smooth display
The Realme GT Neo 3T sports a 6.62-inch E4 AMOLED display up front with a hole-punch camera situated at the top left. The display refreshes at 120Hz with a touch sampling rate of 360Hz. It also features a 1000Hz smart, instant touch sampling rate, which is something gamers can benefit from. During our usage, the display worked well, and the experience was smooth overall. However, it felt as if there was a slight delay (very minor) between scrolling and the display registering a touch. We mostly noticed this on social media apps such as Instagram and Twitter. Hopefully, this will be fixed with an update soon.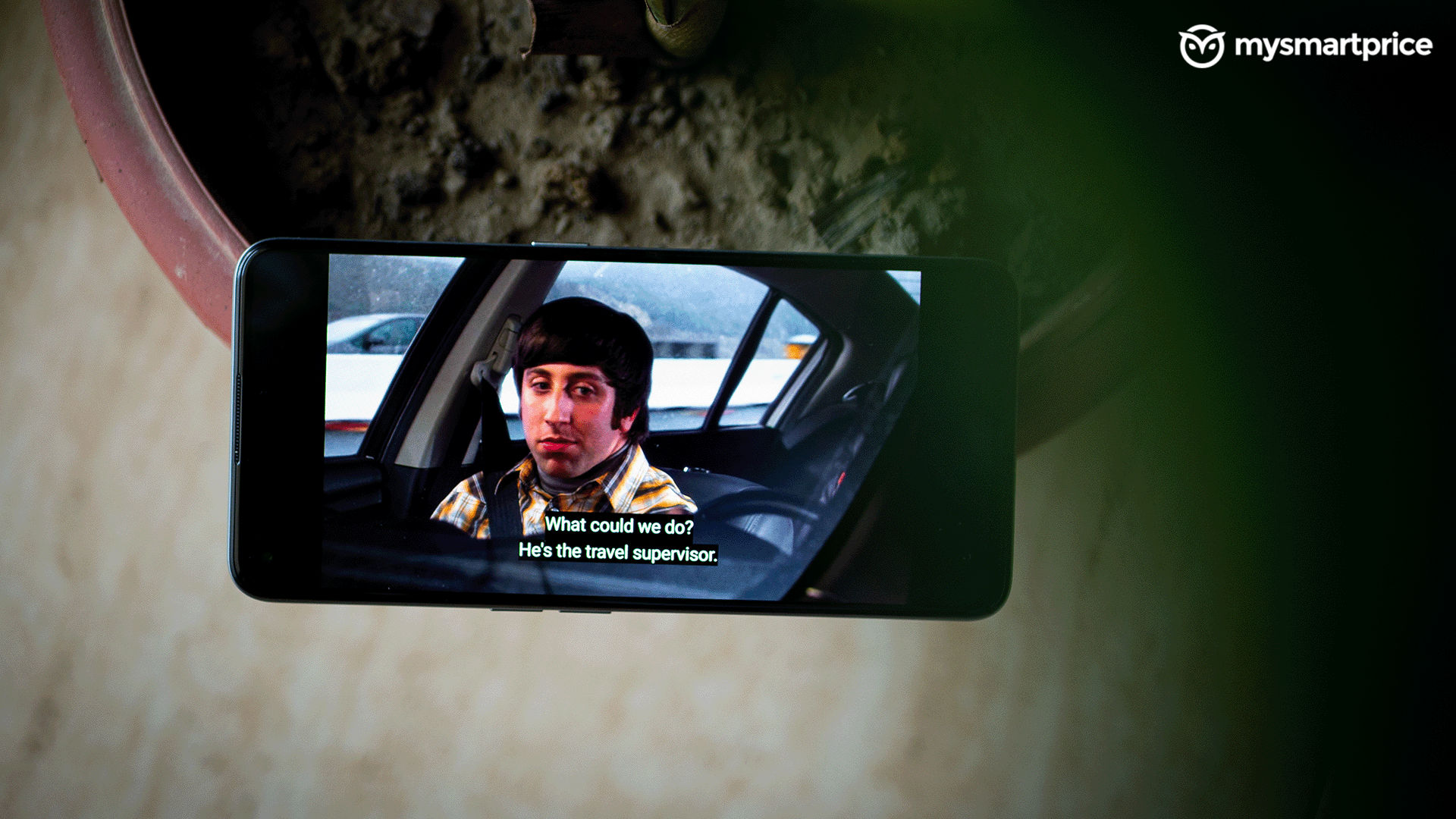 We spent most of our time on OTT platforms such as Netflix and Amazon Prime Video. The display supports HDR10+ and has a peak brightness of 1300 nits. However, Netflix and Amazon Prime Video do not detect HDR certification, which leaves you with just YouTube. This is something we saw on the GT Neo 2 as well. Nevertheless, using the smartphone outdoors in bright conditions was not an issue. Just like the GT Neo 2, the panel delivers vibrant colours, which most people will appreciate.
The display also looks crisp, and the viewing angles are also decent. The screen has relatively thin bezels, which makes the overall viewing experience better. It's protected by Corning Gorilla Glass 5, so accidental drops won't affect the screen much. The device also comes with stereo speakers and support for Dolby Atmos. The speakers were great and got loud enough while listening to music and watching videos. For people who constantly consume content on a handheld device, the GT Neo 3T should suffice.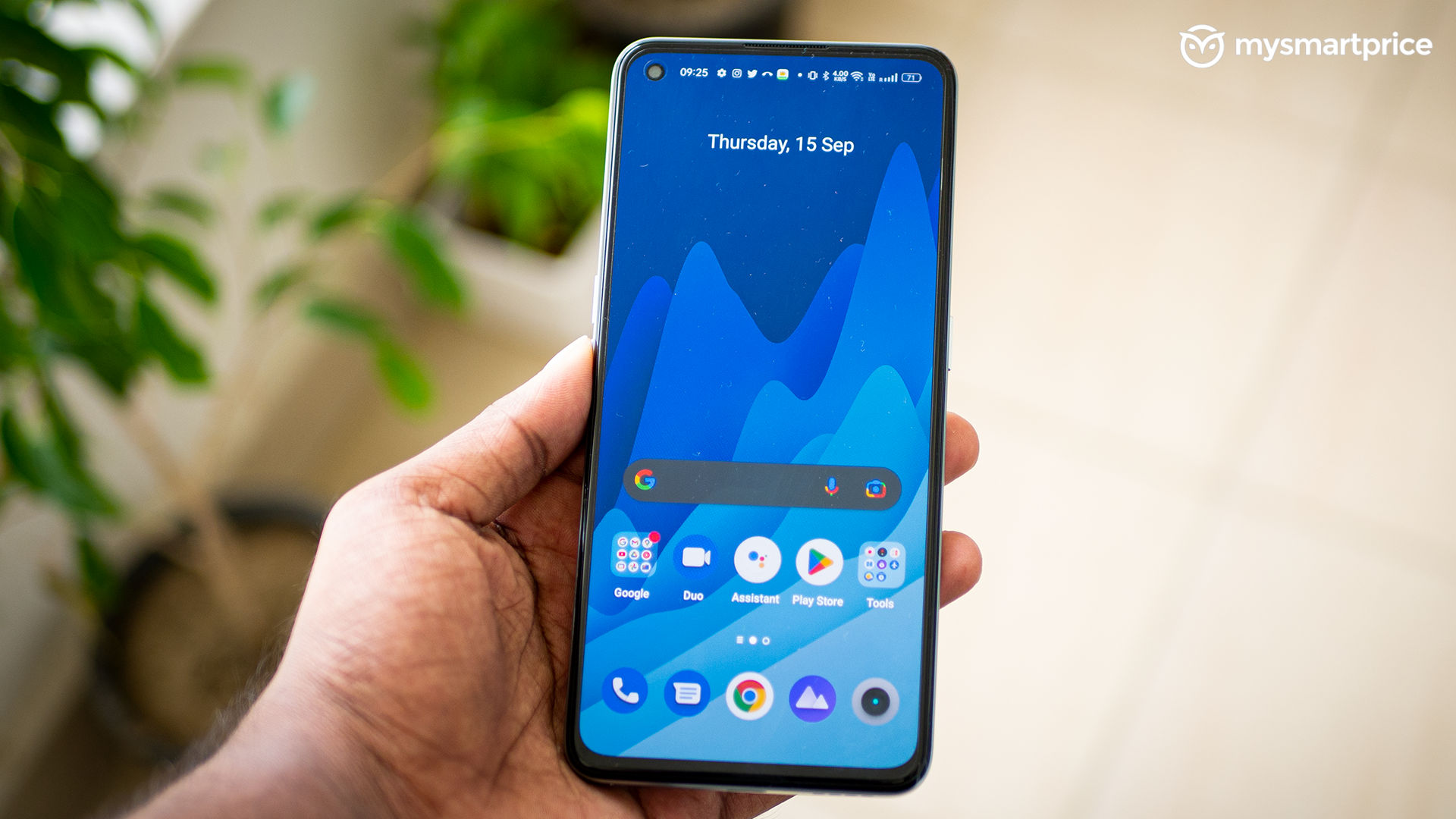 It also has an in-display fingerprint sensor which works flawlessly every time. In addition, Face Unlock is also accurate for the most part.
Realme GT Neo 3T Review: Good for casual gaming
The GT series from Realme is aimed at providing top-tier performance. We've seen devices such as the GT 2 Pro and others offer stellar performance and consistent results. The Realme GT Neo 3T is powered by a Qualcomm Snapdragon 870 SoC built on the 7nm fabrication process. It has a clock speed of 3.2GHz. The same processor can be found on the iQOO Neo 6 5G and the Poco F4 5G — two close competitors for the Realme GT Neo 3T. If you are not content with the amount of RAM provided, there's an option to expand it, although there's no visible improvement in performance after enabling it – it's more of a gimmick at this stage. The device uses UFS 3.1 storage, giving you good sequential write and read speeds. As for connectivity, the Realme GT Neo 3T has support for Bluetooth 5.2, NFC, and GPS. The device also uses Tactile Engine 2.0, and we found the haptics to be good.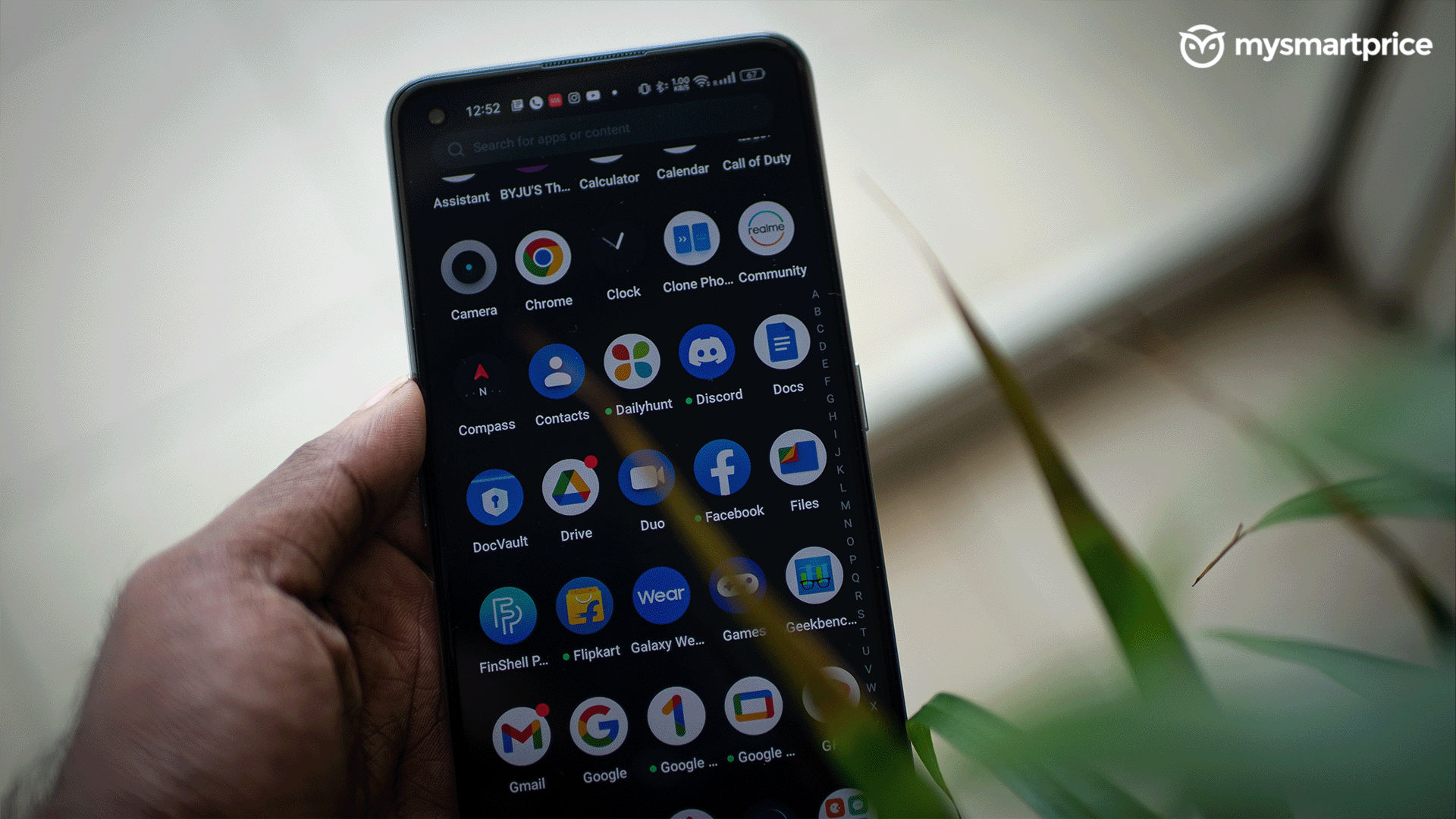 The Realme GT Neo 3T runs on Android 12 based on Realme UI 3.0. The company promises 2 years of software upgrades and 3 years of security patches, which is good as this shows commitment from them. Our experience with the device was pretty much similar to other Realme phones. The smartphone is filled with bloatware apps, and there seems to be a new addition, Loco. However, most of these apps do not send spam notifications and can be uninstalled if not necessary. Using the GT Neo 3T daily was not an issue. Opening up multiple apps in tandem and switching between them did not cause the device to break a sweat. Except for the touch delay situation that we are facing on some social media apps, overall day-to-day use is good.
We ran the Realme GT Neo 3T through some benchmarks. AnTuTu registered a score of 704130, which is slightly lower than the iQOO Neo 6 but higher than the Poco F4. Geekbench 5 was able to record 984 and 2433 in single-core and multi-core tests, respectively. These scores are relatively lower than both of the competitors. Since there is a lot of similarity between the GT Neo 2 and the GT Neo 3T, we compared the scores. The former was able to register a score of 716549 on AnTuTu. As for Geekbench 5, it scored 1010 and 2996 on single-core and multi-core tests, respectively.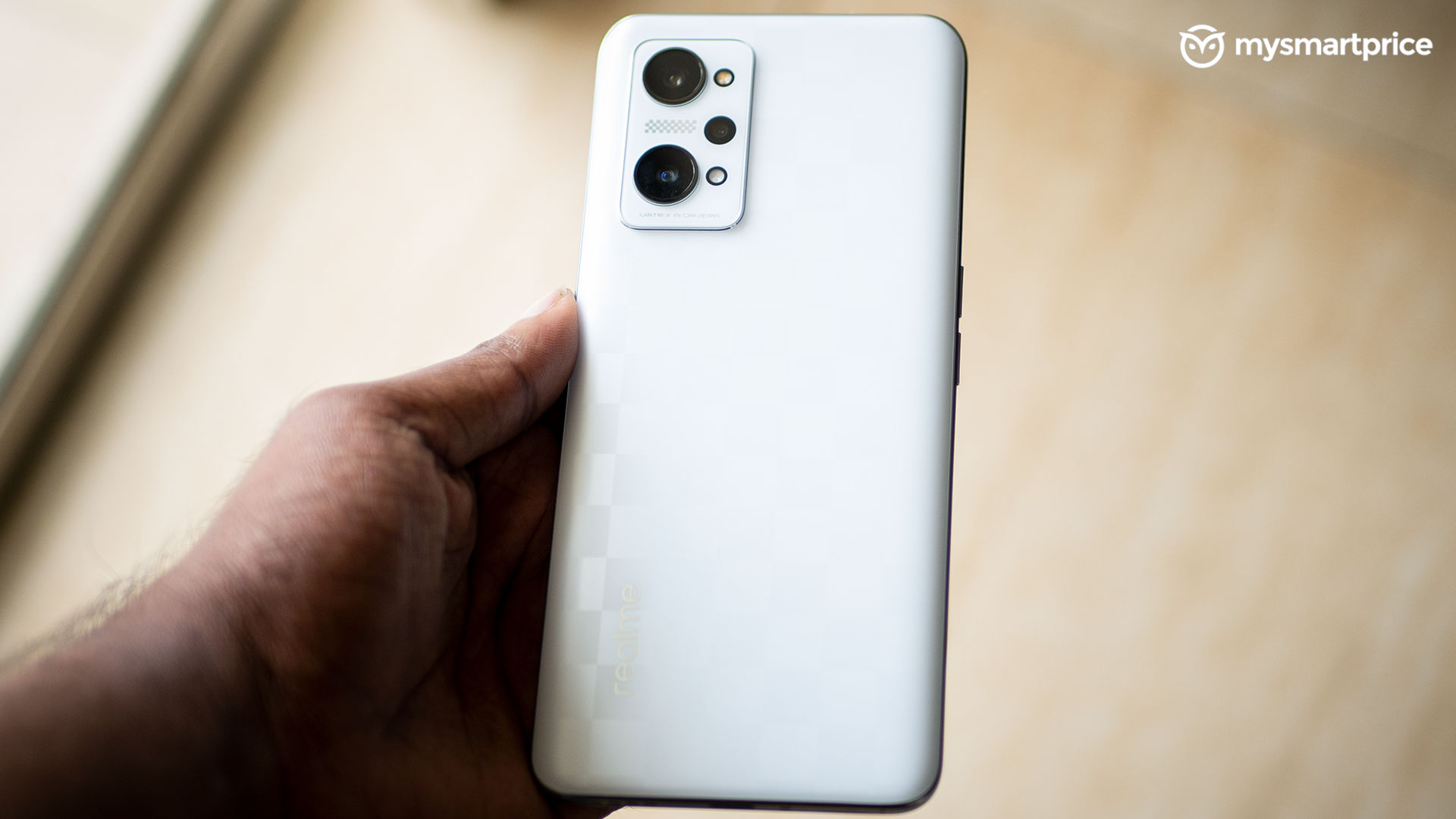 While benchmark scores are a good way to get an idea of how the device can perform, real-world tests show you the real deal. We played a bunch of graphic-intensive games to test the capabilities of the Snapdragon 870 chipset on the GT Neo 3T. Starting with Apex Legends Mobile, the game was set to "Ultra" settings and "High" framerates. The device was able to maintain a consistent 50fps most of the time. However, we noticed major frame drops to about 23fps which completely disoriented our gaming experience.
These frame drops were more common when flying around the map or entering a new zone that hadn't quite loaded yet. During squad fights, the device was stable, but we noticed minor frame drops to 47 and 48fps. After a 16-minute gaming session, the battery saw a five per cent drop, which is still decent. The back panel got slightly warm to the touch, nothing too concerning. Realme uses Stainless Steel Vapor Cooling, which could help with heat dissipation. The same cooling system was found on the GT Neo 2. Switching to Call of Duty: Mobile allowed us to play at Max graphic and frame rate settings. We did not notice any significant frame drops while playing battle royale mode for about 30 minutes. Again, there were minor frame drops, nothing too concerning. The phone was able to handle the heat well.
The Snapdragon 870 SoC can be seen a lot in this price segment. In comparison, the Poco F4 and the iQOO Neo 6 performed slightly better in our gaming tests. Overall, the Realme GT Neo 3T is able to perform daily tasks without a stutter. It's also capable of playing intensive games but may require tweaking the settings a bit.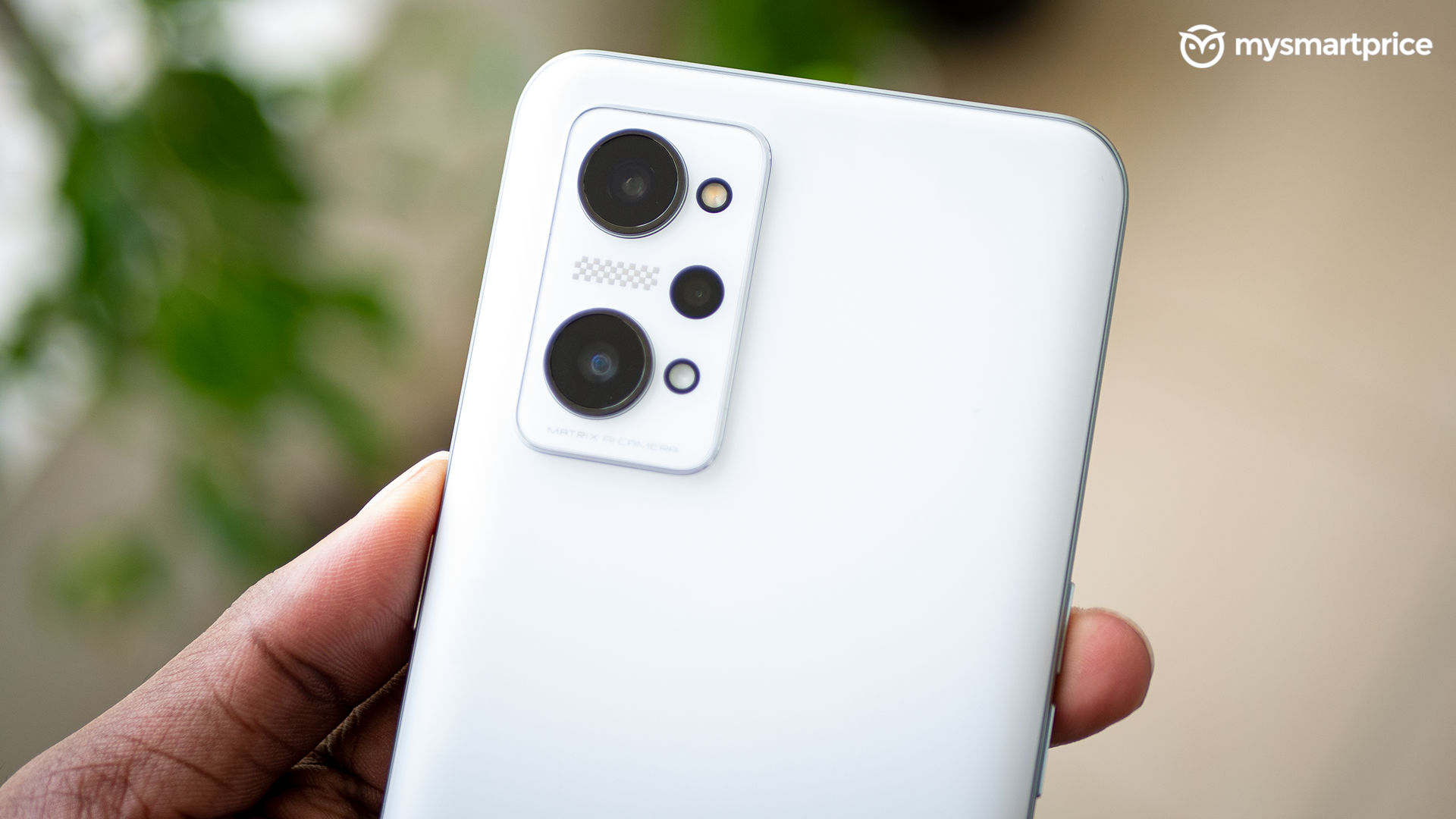 Realme GT Neo 3T Review: Faster charging, the same old battery
The Realme GT Neo 3T packs the same 5,000mAh battery as the GT Neo 2 but ships with an 80W charger. The latter is an upgrade over the GT Neo 2, which came with a 65W charger. The company claims that the battery can be charged to 50% from dead in about 12 minutes. We put the device to the test, and it was able to validate the claim. In 30 minutes, the battery went to 84%, and it took the device about 45 minutes to fully charge, which is just great and around the same ballpark as the iQOO Neo 6.
As for battery life, it's slightly lower than that of the Realme GT Neo 2, which gave us a screen time of 7 hours. In the case of the Realme GT Neo 3T, the phone gave up at around 6 hours of screen time, which isn't bad, but slightly underwhelming considering the chunky battery. Our usage usually consisted of watching content on the device as well as some social media scrolling and casual gaming. If you are a light user, the device should easily last you more than a day.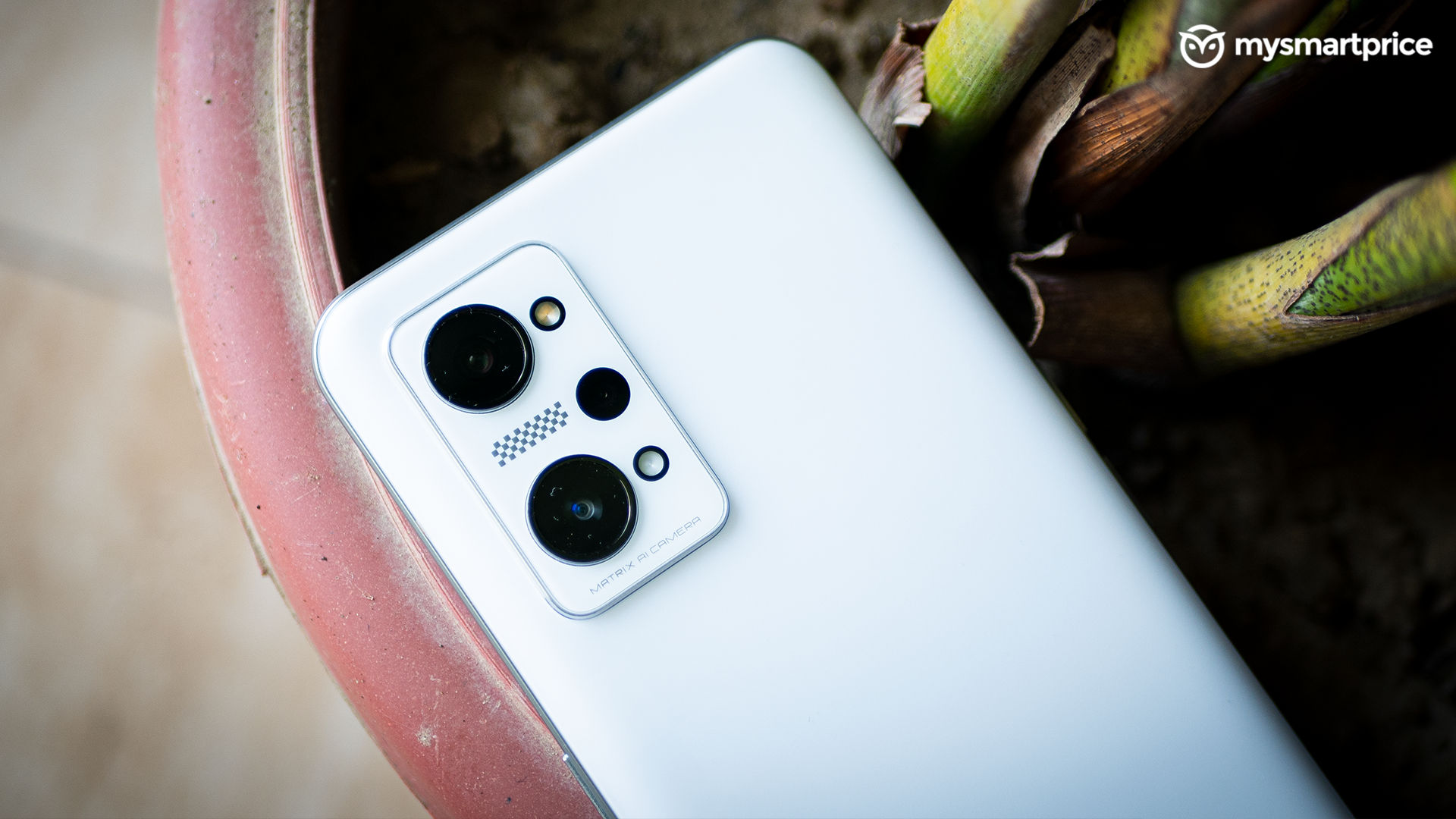 Realme GT Neo 3T Review: If the cameras ain't broke…
Unsurprisingly, the camera setup on the Realme GT Neo 3T is similar to the GT Neo 2. The triple-camera setup at the rear has a 64-megapixel primary camera with f/1.79 aperture, an 8-megapixel ultra-wide angle camera with an f/2.25 aperture, and lastly a 2-megapixel macro camera with a focal length of 21.88mm. The hole-punch camera at the front has a 16-megapixel shooter with an f/2.45 aperture for selfies. The camera UI is pretty straightforward, and every mode is neatly organised for ease of access.
The primary camera takes vibrant and saturated shots in daylight conditions. In this particular capture, you can see the greens look slightly boosted. The images have good details and contrast. Most of the photos clicked on the GT Neo 3T hardly require any tweaking in the post, although sometimes, it manages to crush the details in shadows. The primary camera also tends to over sharpen the images at times. Switching to an ultra-wide angle camera gives you a wider field of view of 119-degree. It's able to maintain the colours to some extent, but the details plummet. The post-processing tries to bring out the shadows on the bottom left and bottom right sides of the photos, which then produces some image noise. There's little to no distortion in the images, and overall, the photos are usable.
The Realme GT Neo 3T has a 'Street Photography Mode', which is also present in its other Realme siblings. This lets you experiment with your surroundings and has a bunch of different filters to try out. Portrait shots of human subjects came out well, and edge detection was also decent, although, at times, it tends to miss out on a few strands of hair.
Photos taken in low-light conditions were decent. Images shot in dim conditions had decent details. Photos taken in darker conditions are fine at face value. Zooming into the pictures reveals softer edges and textures, which is quite common. We saw this on the iQOO Neo 6 as well. Night mode helps change the lookout of the photo by increasing the brightness and bringing out some of the details in the shadows. Ultra-wide angle shots are decent and are usable with night mode.
The camera tends to turn on beautification modes by default with the front camera, which is annoying. Selfies captured had decent details, and skin tones looked close to natural. Portrait mode is a hit or miss on the front camera.
The Realme GT Neo 3T can shoot videos at up to 4K 60fps. Footage shot in daylight had good details and colours. Videos shot in low light were decent and were well-stabilised. We did not notice any major shimmer effect on either footage.
Realme GT Neo 3T Review: Verdict
The Realme GT Neo 3T is a carbon copy of the GT Neo 2 with faster charging. This is somewhat confusing, as going by its name, people might presume it to be a successor to the GT Neo 3.
Does that mean it's a deal breaker by any means? Absolutely not.
The E4 AMOLED display is suitable for viewing content and playing games. Performance-wise, we feel it falls short of the iQOO Neo 6 as it sometimes struggles with heavy games. Nevertheless, the GT Neo 3T can be used for casual gaming, and daily tasks are a piece of cake. The 80W charger does wonders for the charging time, and we were impressed that it met the claims. We were expecting some more juice out of the 5000mAh battery, as the Poco F4 was able to give us 7 hours of screen time, and so did the GT Neo 2.
The cameras are decent and can produce good photos, provided they have a decent amount of light. Realme and their innovations, experiments, and quirkiness continue on this device, and we hope it's not the last. Despite its shortcomings, the Realme GT Neo 3T can hold on to its own. If you're looking for alternatives in this price segment, the iQOO Neo 6 (review), Poco F4 5G (review), and the Moto Edge 30 are some of the devices that can be considered.