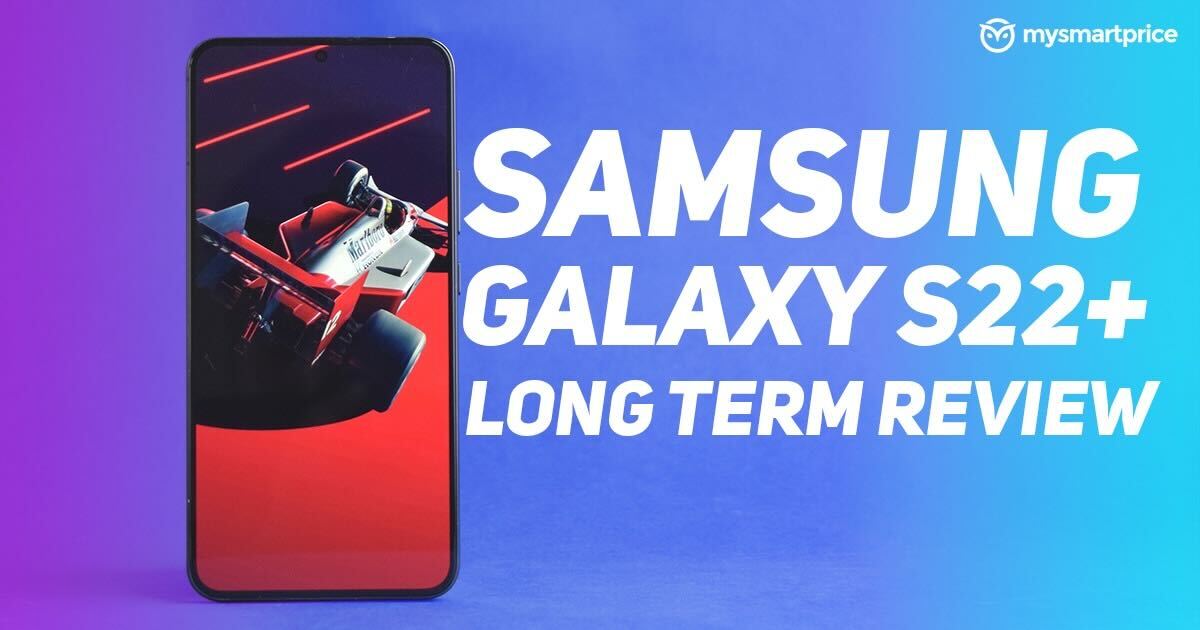 It's been three years since Samsung introduced three smartphones in its Galaxy S-series. Ever since, the middle child has often been the confident, highly regarded member of the family, offering a slightly larger screen than the smallest one while giving you a premium experience without costing as much as the biggest offering from Samsung.
Samsung Galaxy S22+
Rs. 84,999
What Is Good?
Gorgeous display
Pocketable, premium build
All cameras are practical
Good UI experience
What Is Bad?
Charges slowly
Mediocre battery backup
Prone to throttling
Expensive
This year, the Galaxy S22-series was announced in February, and we had been pretty excited about all three smartphones. However, the vanilla S22 is a cute pocket rocket, whereas the S22 Ultra is the big, brawny bully that is in a league of its own. The S22+ tries to bridge the gap between the two.
We have had the Samsung Galaxy S22+ for two months now, and it has spoiled us with a big screen size that doesn't feel that big, a lovely UI and camera system and a powerful processor. During this period, we also reviewed other phones, but we kept coming back to this. Find out why in our long-term review.
Samsung Galaxy S22+ Long-Term Review: A Pocketable Galaxy
Over the course of two months, we have come to appreciate how well-designed the Galaxy S22+ is. From the choice of materials to the dimensions, placement of buttons and the in-hand feel – it nails them all. The Phantom Black variant looks classy and can turn heads in a public setting despite being so understated. The phone also comes in Phantom White, Green and Pink Gold variants.
We also quite liked the squared-off design language of the S22+. It's the new norm in flagships; the iPhone 13-series set the pace for it, and Galaxy S22-series puts its twist to it to make the form factor more ergonomic. For instance, the metal railing is ever so slightly curved to make the phone easy to hold and pick up from a resting position. Despite the use of glass and metal, the phone is surprisingly lightweight and well-balanced. Tipping the scales at around 196g, it is about 10g lighter than the iPhone 13 Pro. It's also not a chore to carry it around, take it in and out of the pocket and even consume content on it for long hours.
The matte finish of the rear glass adds to the premium vibe, and it doesn't get scratched that easily. The rear and front are reinforced with the Corning Gorilla Glass Victus. During our usage, the back barely had any scratches, but the display did catch a few, some of which are quite deep.
The protrusion of the camera module can also get worn out easily if you wear jeans often. We didn't use a case, but we recommend you do it to preserve the looks of the phone.
The S22+ is IP68 certified for dust and water resistance, and we have abused it quite a lot in that regard. The phone sustained being stranded in a jeans pocket in heavy rains, a dust storm and also considerable use in the shower. It worked just fine after all this, we just had to let the water in the USB Type-C port dry out before charging it.
The volume rocker and the lock button placement on the right are also ideal – we didn't have to do thumb acrobatics to reach them, but they were a little too hard to press.
Samsung Galaxy S22+ Long-Term Review: Binge-worthy display
At the front, the S22+ sports a 6.6-inch Dynamic AMOLED display that refreshes at 120Hz. It's a bummer that there's no QHD+ at this price, just FHD+, but it's still plenty crisp. The display rounds around the corners a lot more gradually compared to the S22+ to be in sync with the squared-off design, and all this looks a lot more modern. As much as we hate to accept it, the rounded corners make the S22+'s display look more like an iPhone.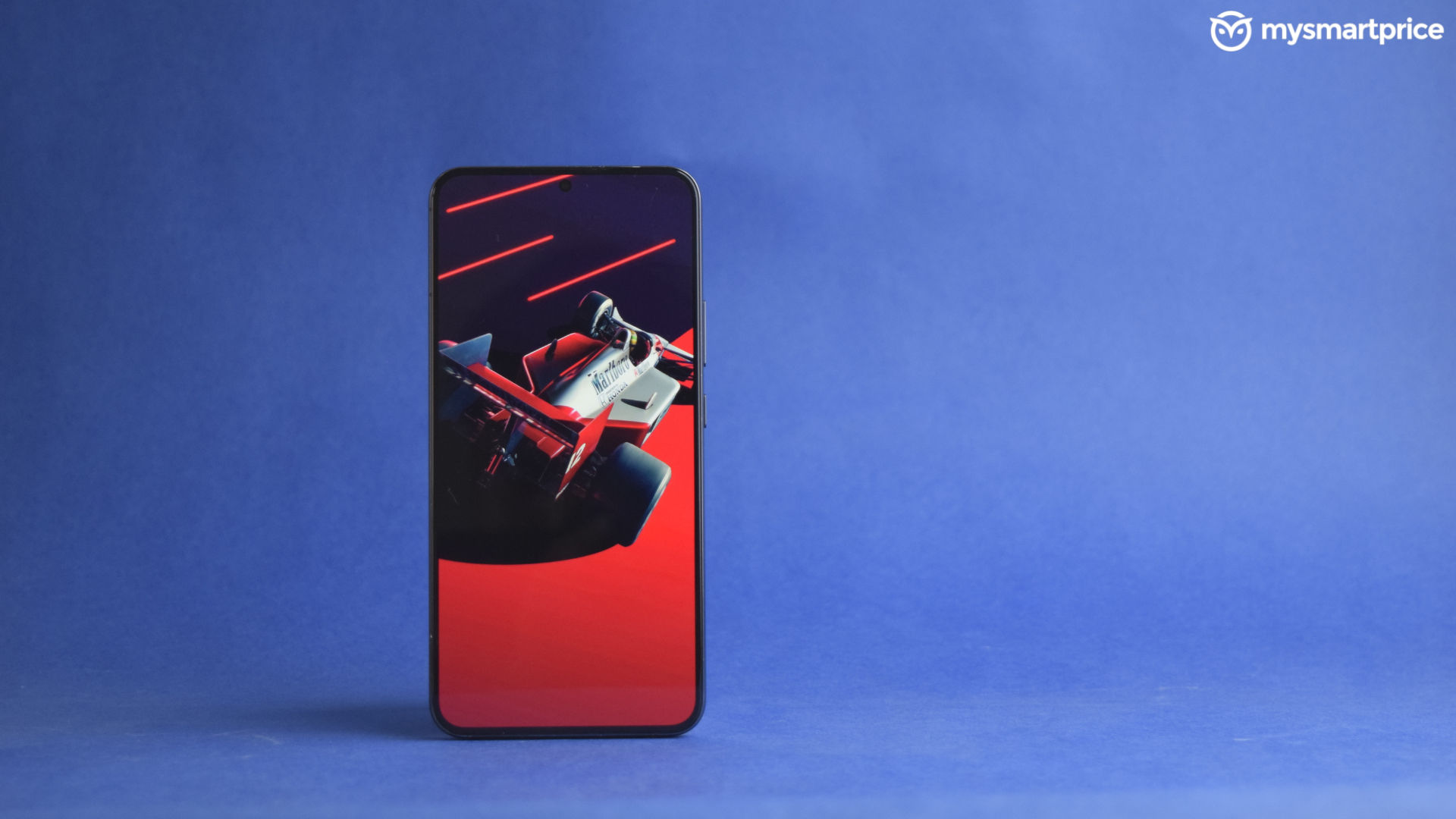 Like all flagship-grade Samsung displays in the recent past, this too is HDR10+ compliant, with the brightness peaking at 1750 nits, which aids in sunlight legibility, especially in India. We watched several movies, TV shows and videos on the S22+ during our testing period, and the quality of visuals, vibrancy and contrast was top-notch. The display held up very well in glaring sunlight, and we barely ever observed washed-out colours and contrast at peak brightness.
Strangely, the display doesn't take full advantage of its LTPO 2.0 capabilities, and it refreshes between 48Hz and 120Hz instead of going all the way down to 10Hz to save power.
Nevertheless, it's still a smooth, fluid experience to glide through the UI of the phone. Texts appear sufficiently crisp, and we didn't observe any blurry artefacts while scrolling either.
Accompanying the display are dual stereo speakers that can get mighty loud. These are tuned by Dolby Atmos and offer a pretty decent sound. The low-end is still not as good as the iPhone 13 Pro but is still enough to play games or consume content without having to look for speakers or earphones.
Under the display is an ultrasonic fingerprint sensor, which is effortless to use. Just a slight tap on display is enough to unlock the phone nine out of ten times. It is also placed in a sweet spot where it's neither too high nor too low, and at the same time, it doesn't accidentally come in the way of your thumb when you're trying to put it in your pocket. The sensing area is also large enough that you don't have to put a lot of mind into deliberately unlocking it.
This is the fourth iteration of an under-display fingerprint scanner by Samsung, and they have ironed out quite a few issues from the previous generations.
Samsung Galaxy S22+ Long-Term Review: Snapdragon, finally!
Samsung broke the age-long tradition of bringing Exynos-powered flagships this year. So, this year we have the Qualcomm Snapdragon 8 Gen-1 paired with two variants of 128GB and 256GB internal storage. The RAM remains constant at 8GB in both variants, and we feel it would have been nice to offer a 12GB RAM variant so that some could at least aspire to have it. Other internal specs are top-of-the-line, so we have WiFi 6E, mmWave, NFC and Samsung Dex support.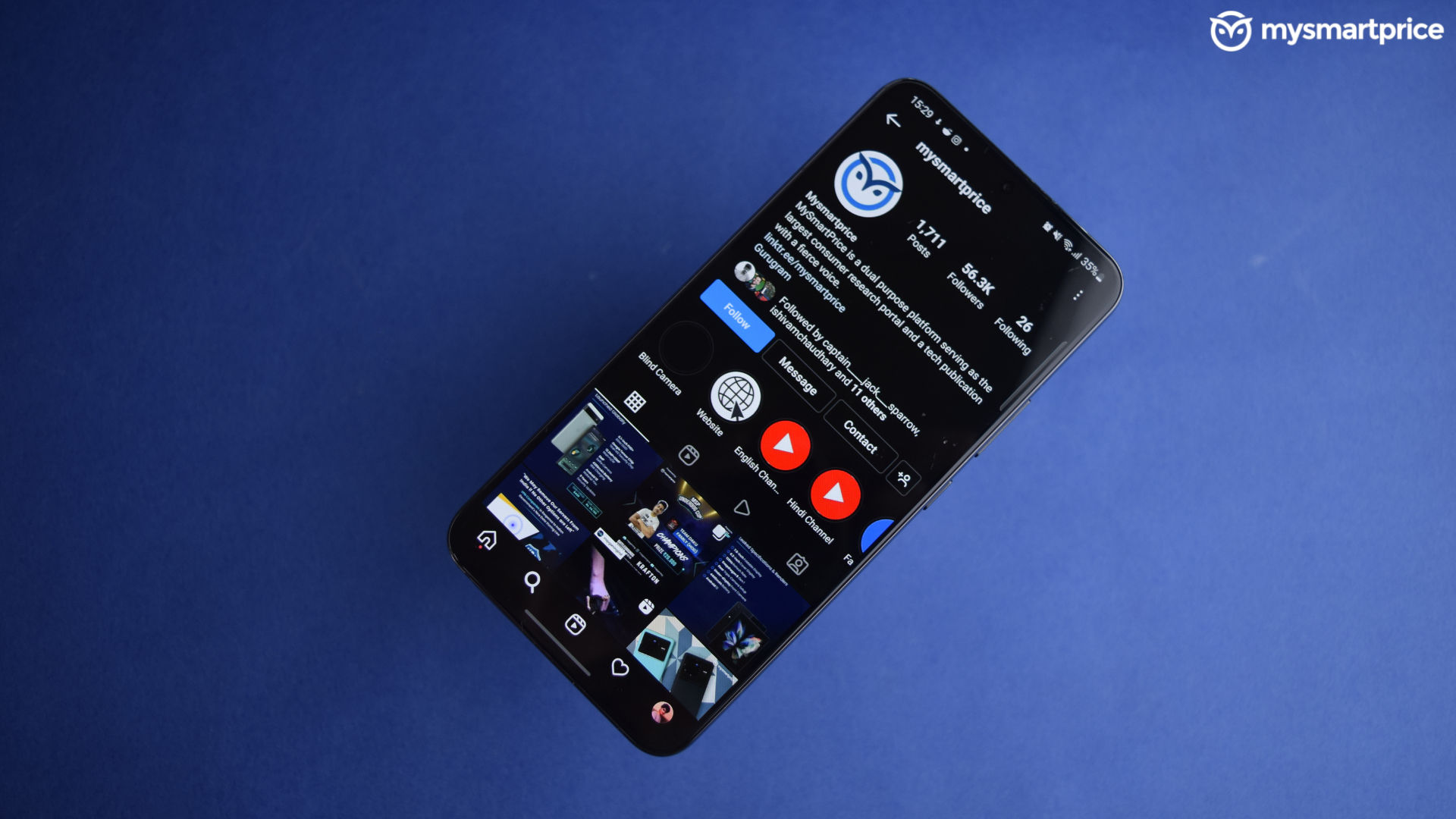 On paper, it all looks excellent. It churned out an AnTuTu 9 score of 879885, whereas, on GeekBench 6, it managed 1116 and 3278 on single-core and multi-core tests, respectively. 3DMark was a real indicator of the smartphone's performance; it scored 2371 in the Wild Life Extreme test, but the average frame rate was around 14.20. In the stress test. According to the app, this score was better than only 44% of Galaxy S22+ users, hinting at the fact that our device might be problematic.
In real life, the performance was unpredictable. The raw power was on tap, no doubt, but the SoC was susceptible to heating up and throttling randomly.
We suspect this could be attributed to the pre-production unit that was given to us because when we asked some of our friends who own the Galaxy S22+, they denied having such issues.
The random throttling and heating up issue had a pattern – it mostly happened when the phone was exposed to ambient temperatures beyond 30°C or when a GPS-based app like Maps, Ola, Uber and Instagram ran either in the foreground, background or picture-in-picture.
This cascaded into the camera experience too, where we observed throttling to the point that it would take about 3-5 seconds just to open the Camera app, and by the time you wanted to click a photo, the shutter lag was so much that the moment was gone. Even videos stuttered while the phone was overheating.
But on days when we sat comfortably inside an air-conditioned room, doing nothing but just watching videos, taking calls, playing games or just light multitasking, it was a joyful experience, and this is something that most people observe, and there are high chances that you might too.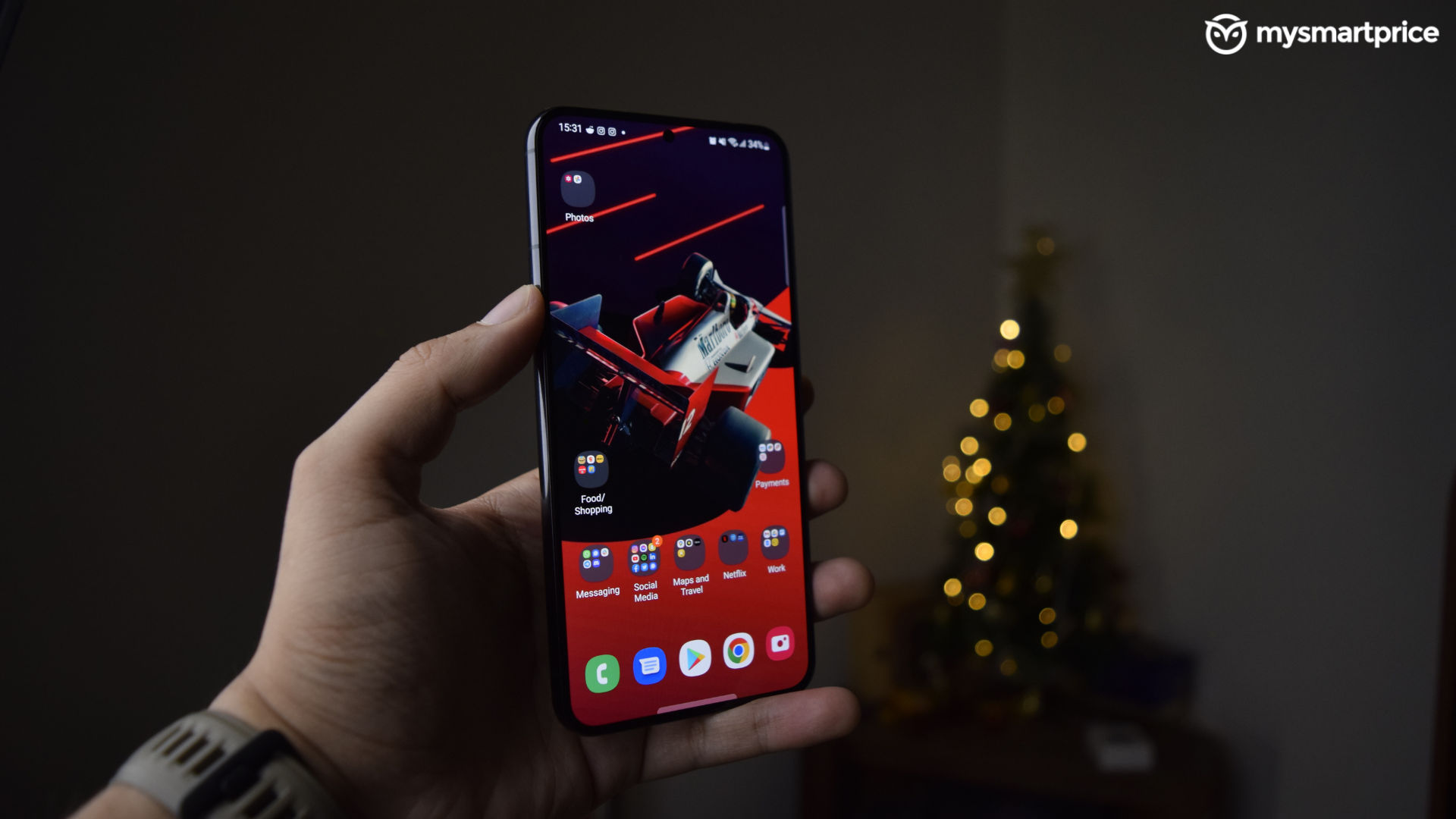 Samsung's One UI is well thought out, though, from the animations to things like Samsung Pay, which can be accessed just by swiping from the bottom. Notifications are nicely ranked and are displayed properly without glitches, swipe gestures are perfectly tuned, and important elements of the UI are kept mainly towards the bottom of the display, so you never have to make a huge stretch to reach the top. The software updates have also been swift, and we receive one every fortnight. This is why we still keep looking up to returning to the S22+ after spending time with other phones, simply because the rest of the package trumps the heating issue.
Samsung Galaxy S22+ Long-Term Review: Three practical cameras
After the crazy 30x Space Zoom in S21+, which was a software masterpiece, Samsung's approach this year is using brute force to get the best out of the camera system. So, the S22+ has a 50-megapixel ISOCELL GN5 as its primary sensor, which is interesting because Samsung usually goes for big numbers like 64 or 108-megapixels. But more interesting is the fact that the telephoto now has a lower resolution but a much better lens attached to it that gives you 3x optical zoom. This yields it a new superpower of night portraits. The 12-megapixel ultrawide camera is plucked straight from the S21+, and we aren't complaining.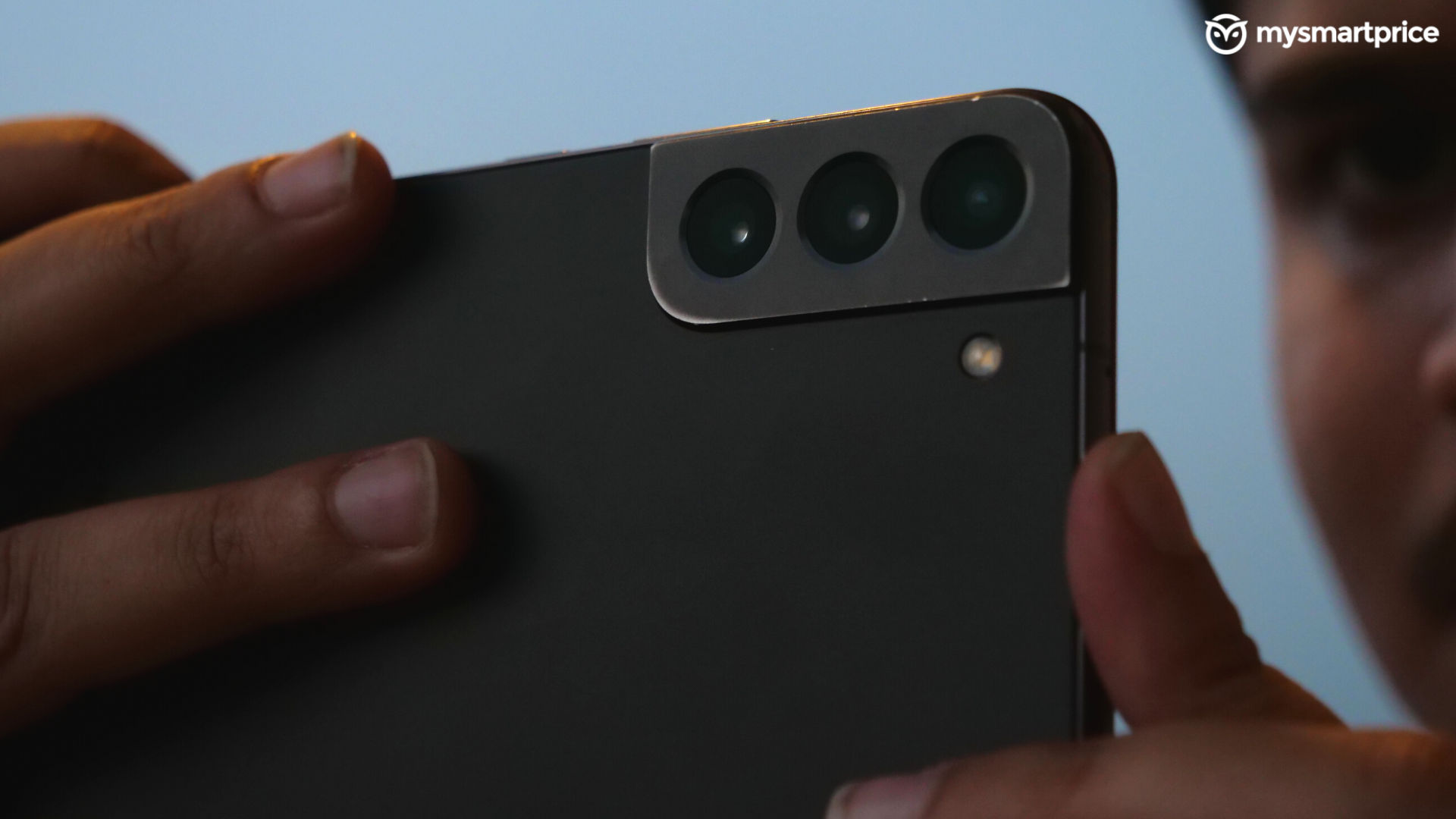 When our device was performing optimally, we managed to get some great shots from all three cameras. In fact, we spent roughly the same time with all three cameras during our testing period, which is very rare these days. That's simply because all three cameras have the same level of practicality and very little gimmick. Switching between the cameras is a uniform experience because the colour tuning is the same across the three.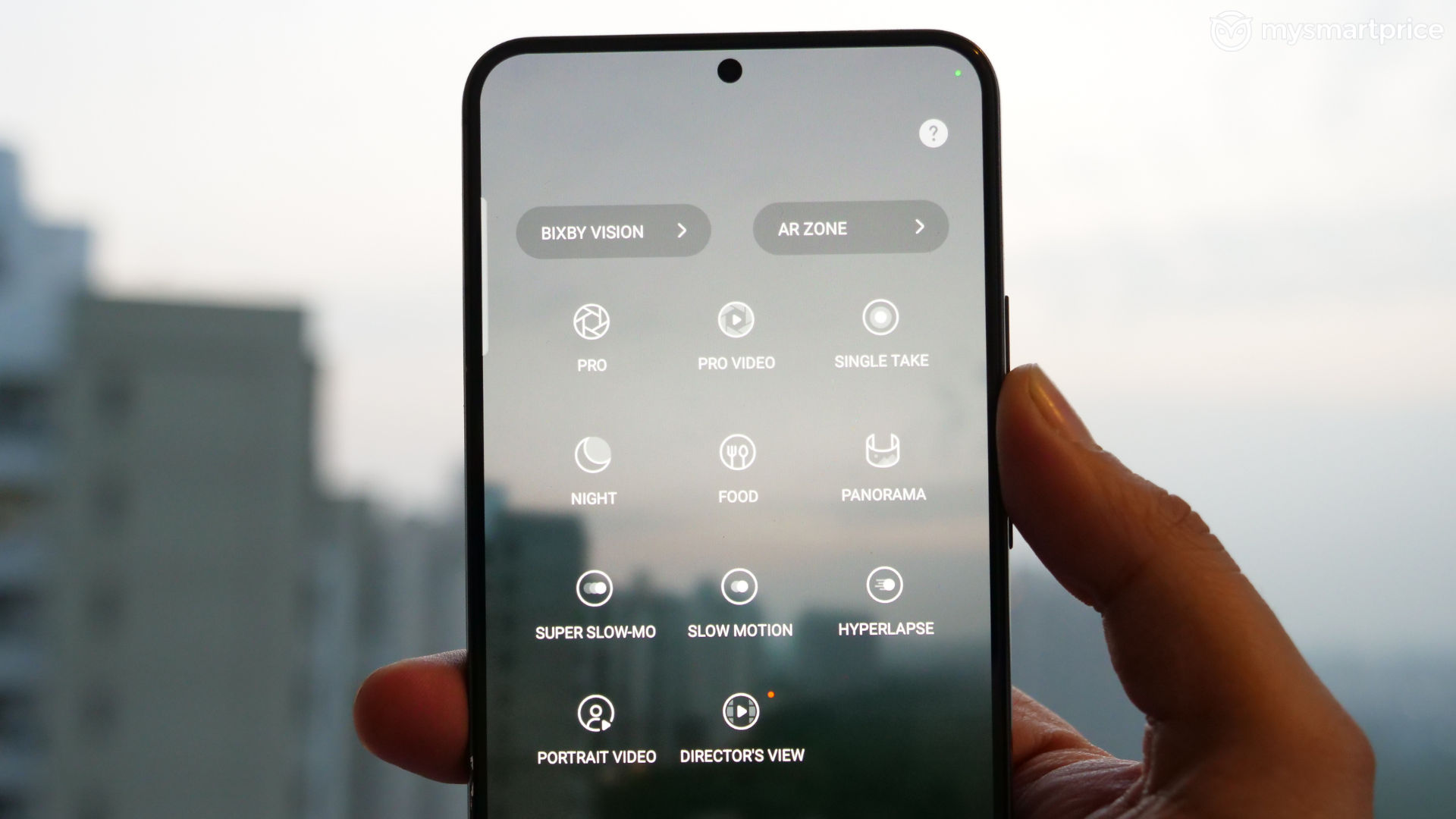 The primary camera captures photos with the most details. Photos clicked during the day are punchy and vibrant but not overdone. The HDR kicks in effectively to restore highlights and shadows in tricky lighting situations, but the effect is seldom overdone. The depth of field of the primary camera can be too shallow sometimes, so if you're clicking macro shots, you'll have to take a bunch of shots to make sure one of them is focused correctly.
The telephoto camera has to be our favourite. The photos taken from it are plenty sharp and give you a shallow depth of field, so even if you aren't in portrait mode, you can still capture shots with a lovely bokeh effect. We had a ton of fun shooting night portraits with this camera, and we were able to get some stunning shots.
The ultrawide camera is great for cramming in more stuff in your frames and can take equally good shots during the day and night. A lot of its functionality has remained unchanged from the S21+, just that the colours appear a little less vibrant this year, at least to our eyes.
The night photography was mostly good, but sometimes we struggled to get a good shot. As we mentioned before, night portraits with the telephoto camera were awesome, and so were some ultra low light shots during an electricity blackout. But in some cases, the noise was either too high, or the subjects appeared too washed out. There was also an issue of having some serious red glare from street lights.
We also tried event and product photography with the camera, and it kept us very happy. We were able to click a good shot of Shahrukh Khan at an event sitting at least 20 meters away, thanks to the telephoto camera. The same tele also helped us capture a stunning portrait shot of him. It was liberating not to carry a bulky standalone camera to an event to click shots from far away.
This phone can record some great videos too. It doesn't have the same Cinematic mode as the iPhone 13 Pro, but it can capture some well-lit, well-stabilised shots with low noise and rich details. You have a bunch of shooting options here, you can record 8k videos at 24fps, only on the primary, though, but all three cameras can shoot 4k at 30 and 60 and 1080p till 120fps. You also get a super slo-mo mode that can capture 720p videos at 960fps. We have made an entire feature-length video of our visit to the Oppo Factory in Greater Noida, so do check it out for a taste of the video performance.
Samsung Galaxy S22+ Long-Term Review: Bring back the chargers
The S22+ is backed by a 4,500mAh battery which supports 45W charging, but you don't get a charger in the box. To get that charger, you'll have to shell out about Rs. 2,700, or else you can use other chargers that support USB-PD over the same wattage.
Compared to what other smartphone makers have achieved in terms of fast charging technology, Samsung is miles behind the pack. The phone took at least 1 hour and 15 minutes to charge entirely, and this was when the conditions were optimal. When the phone is heating, this figure can easily go up to about an hour and a half. This is very slow for a flagship.
The battery backup varies over time. That's because the phone uses AI to track your usage to know how you use the phone and what are the optimal times to save battery. On good days, the phone worked for almost an entire day. But when our workload was high, we had to start looking for a charge after about 9-10 hours. This is a huge difference, and we think Samsung should at least allow the option for faster-charging speeds, if not including a full adapter in the box.
We also tried the reverse charging feature to charge an iPhone XR. Topping up the XR entirely from 18% charge took us about 5 hours, which is slow but extremely useful when your friends are stuck in situations where they aren't carrying their chargers.
Samsung Galaxy S22+ Long-Term Review: Verdict
Given the parity between the price of the S22+ and other Android flagships this year, it's tough for us to justify the value proposition of the S22+. Starting at Rs. 84,999, the S22+ is in a league of its own in terms of pricing. The flagship that comes the closest to the S22+ this year, at least in terms of price, is the Google Pixel 6 Pro and the Vivo X80 Pro, and both of them are cheaper. Keeping aside the Pixel, all other Android flagships also offer a much better charging experience.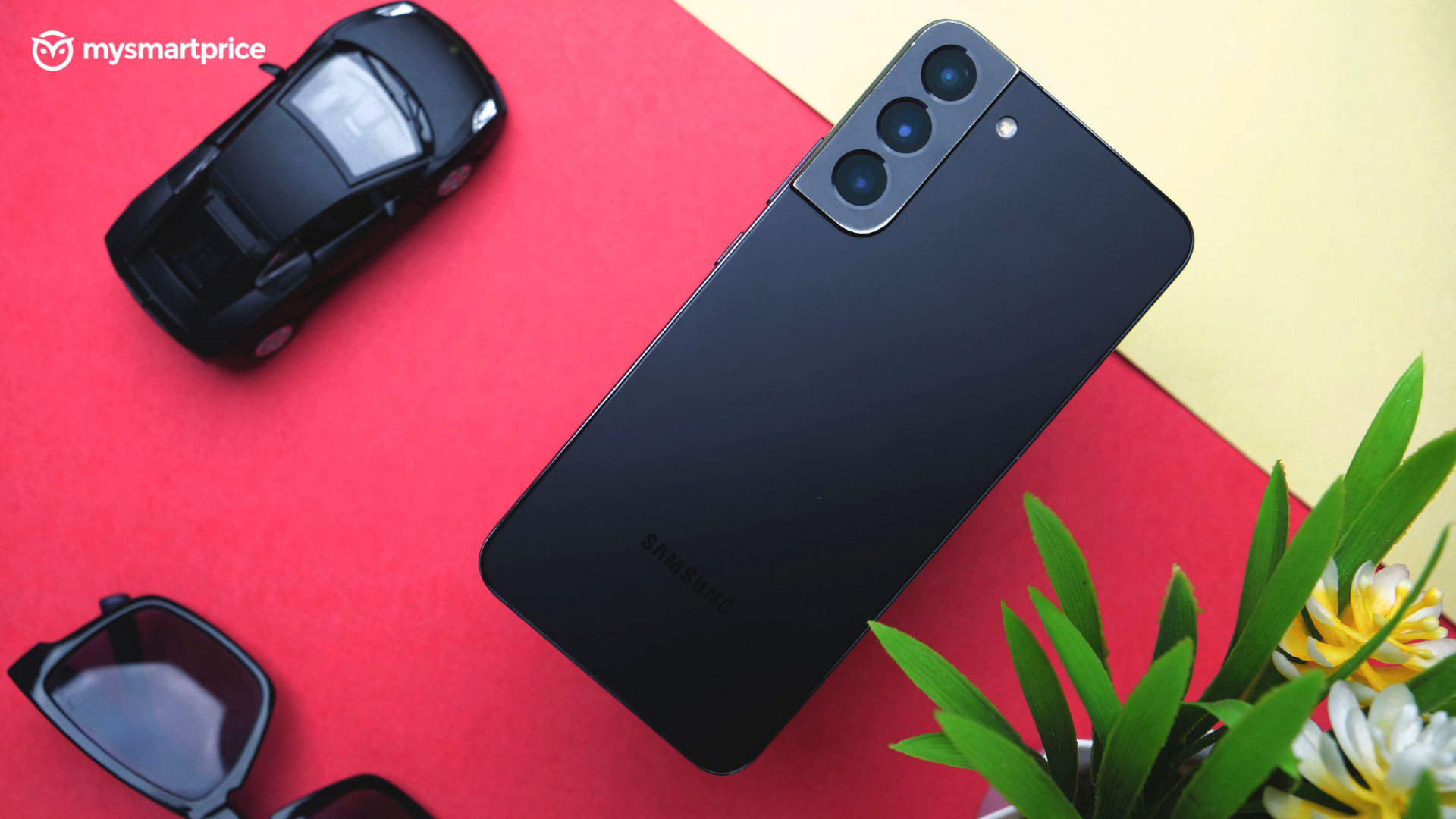 What you're paying for is the premium, polished, no-frills, non-stock Android experience in a pocketable form factor with a refined and practical camera system, something that not a lot of smartphone makers are offering.
After keeping aside a lot of performance-related gripes we had with our particular unit, simply because it's not representative of the market variant, we understand why we keep coming to it. We recommend you get it too if you can afford it.