Highlights
The Galaxy S23 Ultra is powered by a custom Snapdragon 8 Gen 2 SoC

It features a 200MP sensor with new camera modes

It's powered by the latest UFS 4.0 storage and LPDDR5x RAM standards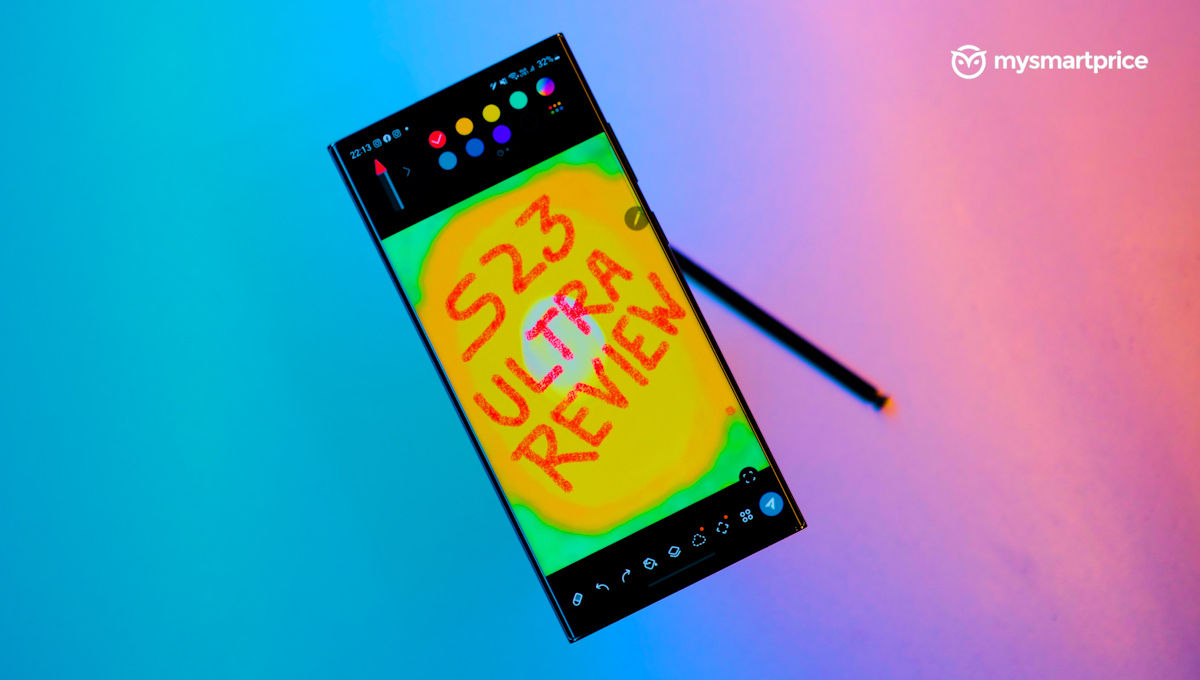 While there are countless Android smartphones that come and go every year, the Galaxy S-series arrives on the scene with a big bang at the dawn of every new year and paves the way for others to play catch up. It's usually the trendsetter, showcasing the latest and greatest innovations from the house of Samsung.
But it seems different this time around. The thunder of the new 200-megapixel sensors was stolen last year, heck, even the newest Snapdragon processors were hogged by iQOO for the first time this year. Several hardware and features have remained the same. So, has the hunter finally become the hunted?
Well, not really. Samsung's latest and greatest flagship, the Galaxy S23 Ultra, seems to have taken a more conservative stance of improving their outgoing flagship line-up, but have instead gone for perfecting their offering rather than going wild.
In the process, they have also hiked the prices. The Galaxy S23 Ultra costs an eye-watering Rs. 1,24,999, or roughly two-thirds the average yearly income of an Indian household. And, it doesn't even come with a charger!
With that price and perspective in mind, the Samsung Galaxy S23 Ultra has to be the most perfect Android flagship ever… or is it? Find out in our review.
Samsung Galaxy S23 Ultra Review: New-ish design, display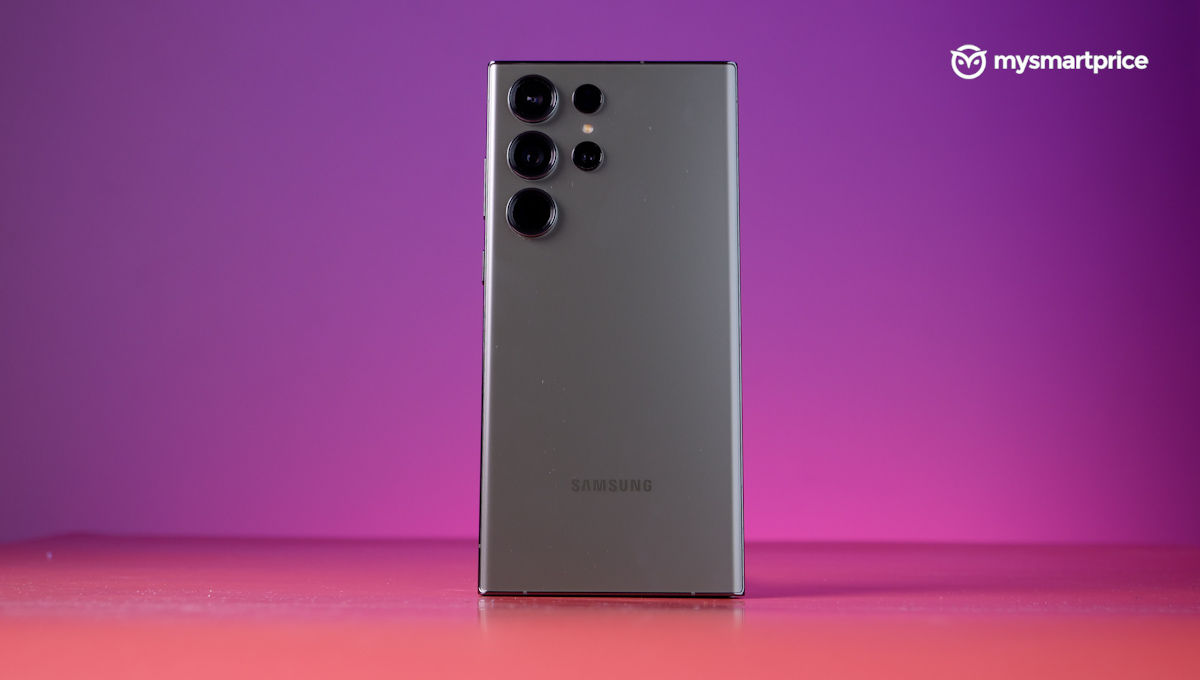 Because it looks so similar from the back to its predecessor, we feel Samsung decided to suit up the Galaxy S23 Ultra in two new colours to make sure people can tell apart the two. So, at the retail outlets, you can buy it in Cream, Green and Phantom Black, the last of which is the only old colour. There are some online exclusive colours though, namely Graphite, Lime, Red and Sky Blue, that can be bought only on the official website. So yeah, with a heavy heart, we say goodbye to the beloved Burgundy variant.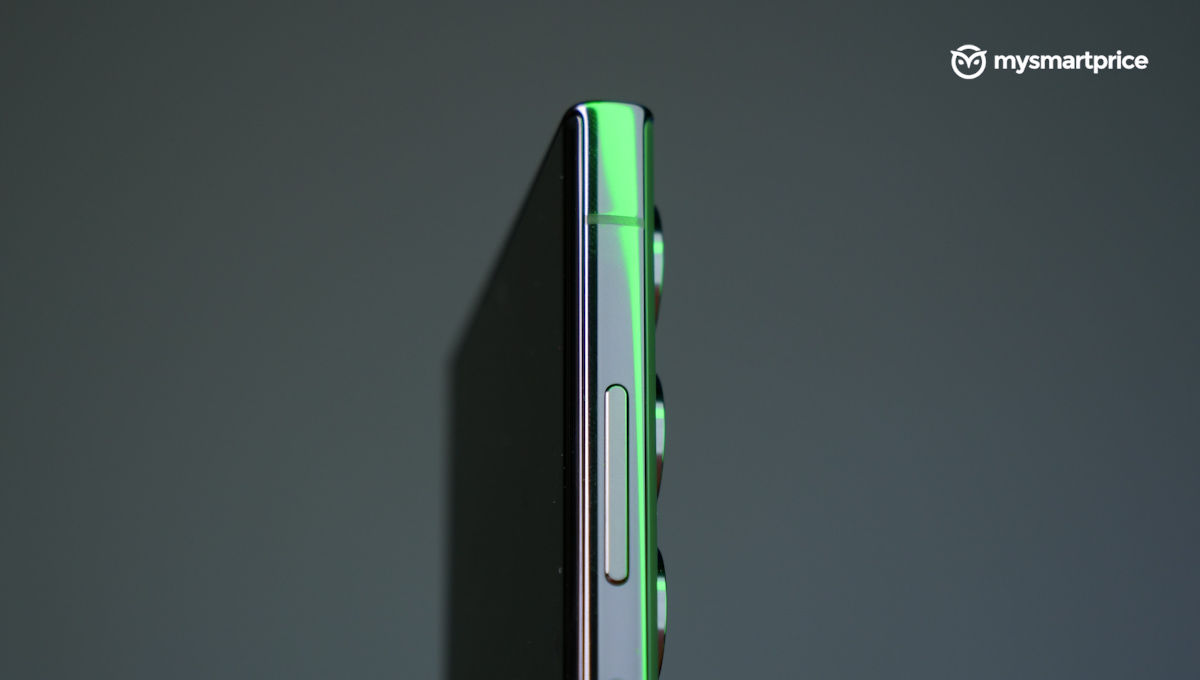 At the front, there's an all-new vibe going on, but only on the surface. The curvature of the display has been made shallower and this makes for a super comfortable in-hand feel. It almost feels smaller than it should be and even though it's a very tiny change, it means the world to people with smaller hands. The glass protection has also been enhanced, so there's the new Corning Gorilla Glass Victus 2 blessing the front and back. It's still IP68-rated for dust and water resistance, so dust and dunks are no problem.
The same-yet-different philosophy continues to the rest of the design and build elements. The phone's chassis is crafted from Armor Aluminum, except it's made from recycled goods. The dyes used in colouring the rear panel are also eco-friendly. The button, port and S-Pen slot placement is the same, so you will feel very much at home if you upgrade from the S22 Ultra.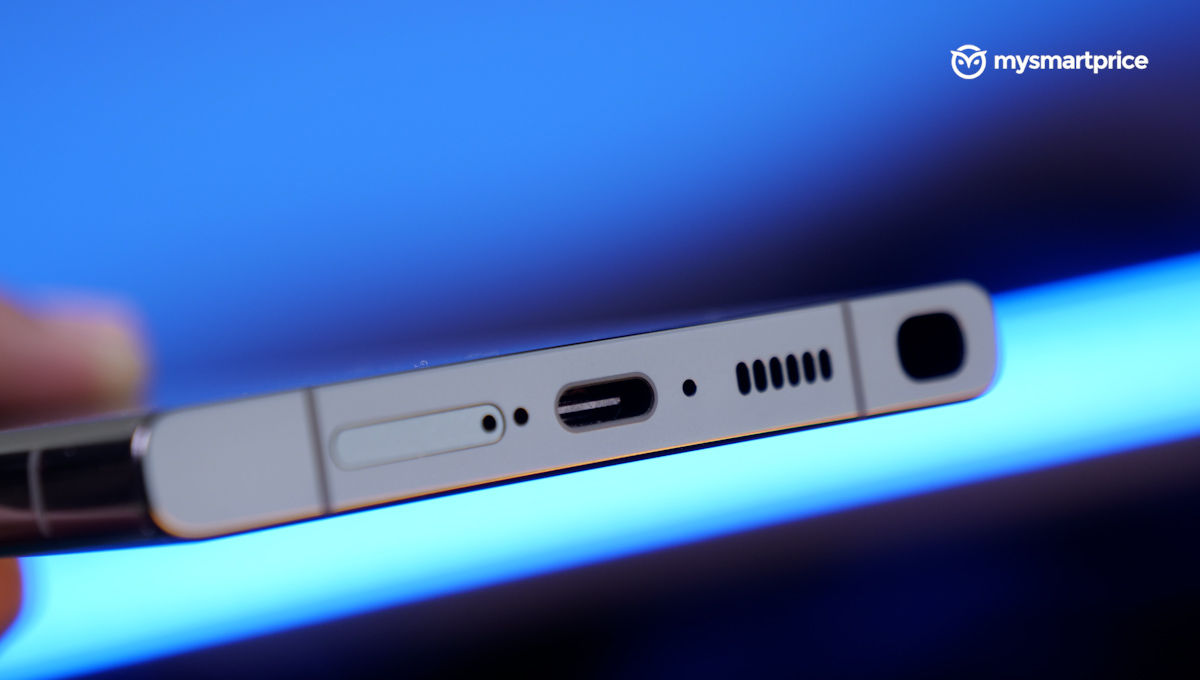 The display too is copied and pasted, and we don't mind at all. It's the gorgeous-old 6.8-inch QHD+ AMOLED display refreshing at 120Hz. Screen brightness figures are the same too, with a peak brightness of 1,750 nits. It's smooth, vivid and grabs attention everywhere. Every single swipe feels connected to your fingertips, watching videos and movies is a joyous experience on perhaps the biggest display on a 2023 smartphone. The dual stereo speakers tuned by Dolby Atmos are also carried forward from last year, but internally, the S23 Ultra supports the new Seamless codec from Samsung and 360-degree mic audio.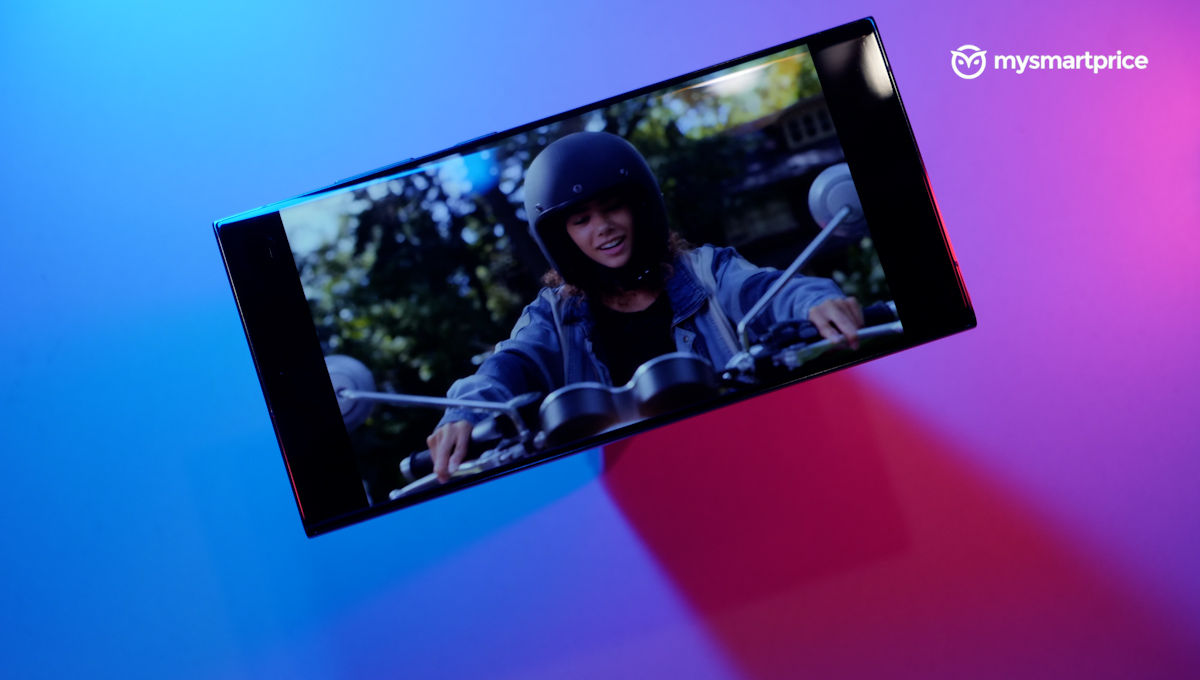 The only big new changes lie underneath the display. This time around, Samsung has made sure the display doesn't hog as much battery by making video streaming optimisation even more aggressive. So it adapts the refresh rate and brightness to the kind of content being run on the display faster than last year's iteration.
Also, Samsung claims the presence of an Intelligent Vision Booster that makes the colours on the display less washed out when it's being viewed under direct sunlight. The difference is marginal here in our opinion.
Samsung Galaxy S23 Ultra Review: To the moon and beyond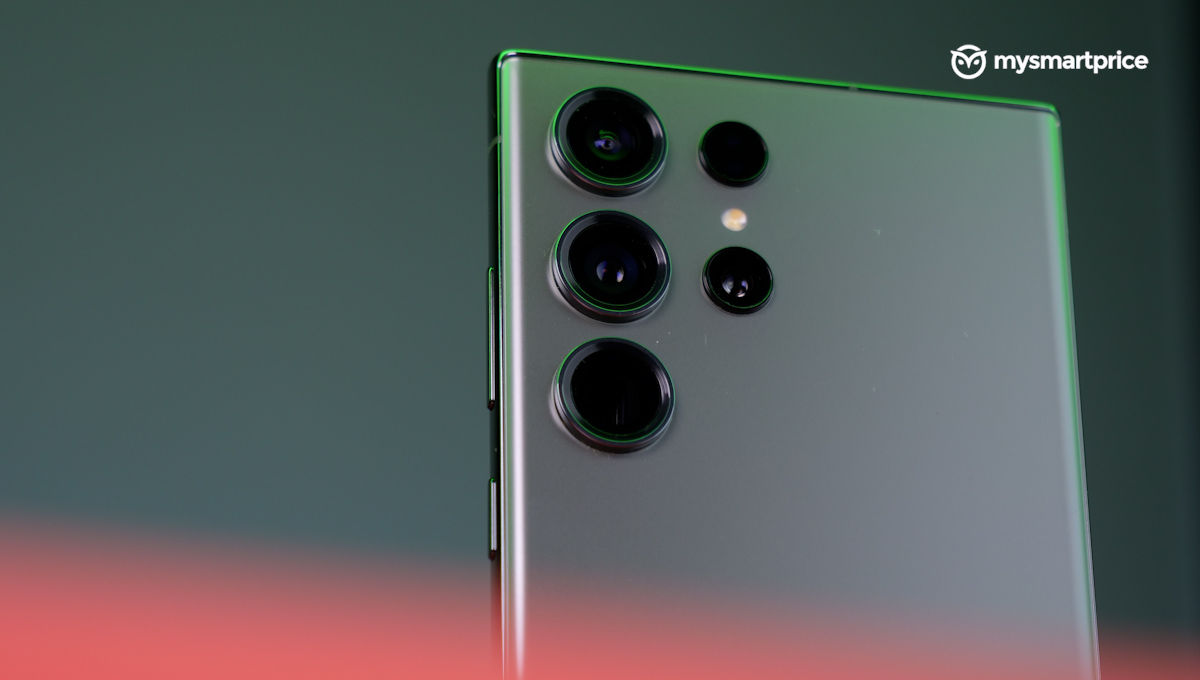 Going by the billboards plastered on every major public spot in Delhi, we think Samsung really wants to bring your attention to its new 200-megapixel Samsung ISOCELL HP2 sensor. In typical Samsung fashion, there's some technical jargon thrown your way surrounding the new sensor. We'll start by decoding the most important ones followed by our real-life experience.
Let's start with 'Super-Quad Pixel', which essentially means that all the 200 million pixels of the sensor have the ability to take in visual information and aid in focusing, especially in low-light scenarios. While autofocusing capabilities are definitely better than the Pixel 7 Pro, especially dim indoors settings, the focus is still jumpy when capturing more complex situations, such as huge buildings that are a little far away but still engulf your field of view.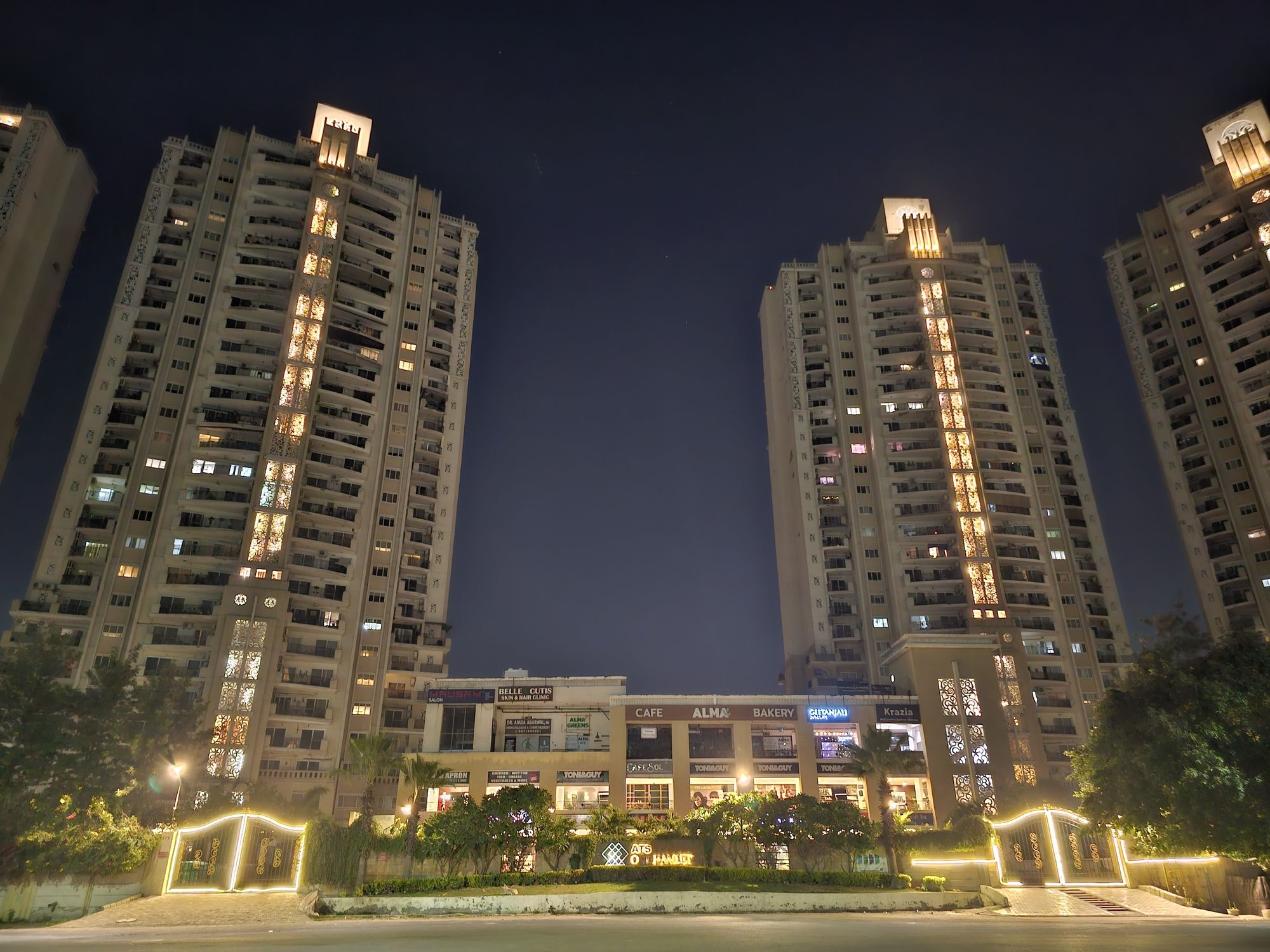 Then we have 'Adaptive Pixel Sensor', which means the sensor automatically resorts to 12-megapixel output when clicking low-light images. This allows the fusion of four pixels into one, making way for better light capture. 'Dual Vertical Transfer Gate' or D-VTG tech also aids in low light photography by increasing the light capacity of individual pixels by 33%.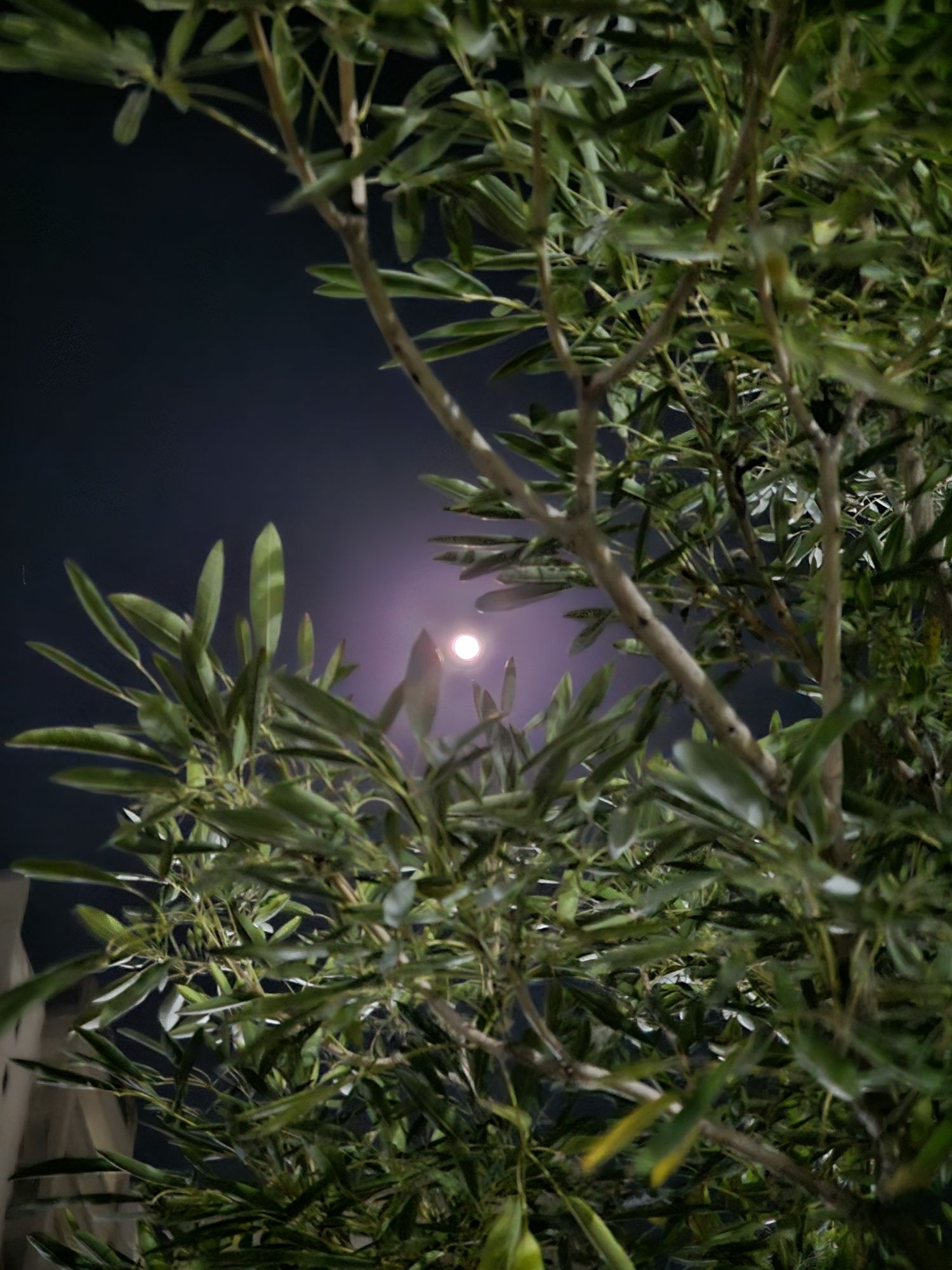 We can vouch for these two, as you can see in this sample with some foliage illuminated just by the light from the full moon.
Do note that the jargon we just talked about is applicable only to the primary sensor, not the rest of the camera configuration. Other new features include an Astrophotography mode, 50MP RAW mode and RAW selfies, which are accessible only via the Expert Raw app. For videos, you get no-crop 8K recording and wider OIS with three degrees of freedom which can be helpful while recording videos at a concert where people are always bumping into you.
Everything else is plucked straight from the S22 Ultra, be it the 12-megapixel ultra wide shooter or the zoom duo of 10-megapixel 10x periscope and 3x telephoto cameras. Features like Nightography and 3x telephoto portrait have also been ported. We perceive this as years of hard work to build a solid foundation for the camera module and not downright laziness.
During the day, the primary camera is capable of clicking some of the most eye-pleasing photos we have seen. Samsung's signature 'vibrant' look is still here, but it doesn't make photos look obviously processed. A thing to note here is that the photos have enough contrast to look natural, but they are very different from the ones clicked by the Pixel smartphones. Keeping aside the sky tones, the colour reproduction otherwise has always been on point.
The ultrawide camera clicks photos with the same colour palette as the primary. In the day, it is capable of capturing finer details far better than other 12-megapixel sensors we have seen last year, but there are times when the barrel distortion seems a bit too overwhelming, making things around the corners appear fuzzy. Remastering these photos also doesn't help much.
The 3x telephoto is a ton of fun to use in the day. It offers fantastic practicality and a very nice natural bokeh, even without the portrait mode turned on. The 10x periscope takes it further, allowing you to capture the finer details in a very organic manner.
In fact, we sat like snipers on the 23rd floor of our building to compare the 10x periscope zoom and its digital counterpart by cropping a 200-megapixel shot. The latter can't possibly capture the textures as clearly as the dedicated periscope camera, and this has everything to do with the physical limitations of lenses and the nature of light. Maybe there will be a processing algorithm so strong in the future that could fix this.
In low light though, all four cameras show their own unique personalities, and it can be difficult to say that oh, all four images were in fact shot by the same phone.
The primary camera has the tendency to take the best night shots, which shouldn't come as a surprise given all the advancements made in the HP2 sensor. It captures excellent details in complex indoor situations with different light sources and objects of different shapes and textures.
Outdoors, in low light, the primary sensor sometimes struggles with noise reduction when a light source is in the foreground and the background is dimly lit. The shots aren't bad by any stretch of the imagination, though. It's just that if you're not used to tinkering around with the exposure slider on the display, you'll often see results that are a bit too bright. The colour accuracy is nearly always spot on.
The telephoto camera leans towards the reds in dimly lit surroundings, especially when clicking photos with the moon. It made the white moon appear orangish on multiple occasions. The periscope camera fares better when it locks on to the moon, yielding an incredible shot at even 100x hybrid zoom. When clicking low light landscapes with zoom lenses, you can expect some noise to creep in despite the best efforts of the processing algorithm.
The ultra wide camera can click some really good shots indoors, but with minimal lighting, it can struggle with textures. This has a lot to do with the boundations of a 12-megapixel sensor.
That said, the camera system could really use better lenses because the glare coming directly from the light sources can be distracting.
The selfie hardware is interesting, however. It's now a 12-megapixel shooter, which may seem like an on-paper downgrade, but in reality, it has a bunch of things going for it. It now gets Nightography, dual-pixel phase detection autofocus for better autofocusing capabilities and HDR video recording. The results are excellent in both, day and night, even if you have a strong backlight behind you.
With the smartphone season hitting us like a shovel, we shot a lot of event videos using the Galaxy S23 Ultra. We have to say, the improvements in OIS and noise reduction really come to the centrestage here. For a blind test, we showed a video we shot at a launch event to some of our friends, to make them guess whether it was shot on a phone or a dedicated camera, and they guessed the latter. All four cameras are capable of shooting stable videos with rich colours, great contrast and low noise.
Samsung Galaxy S23 Ultra Review: Doesn't break a sweat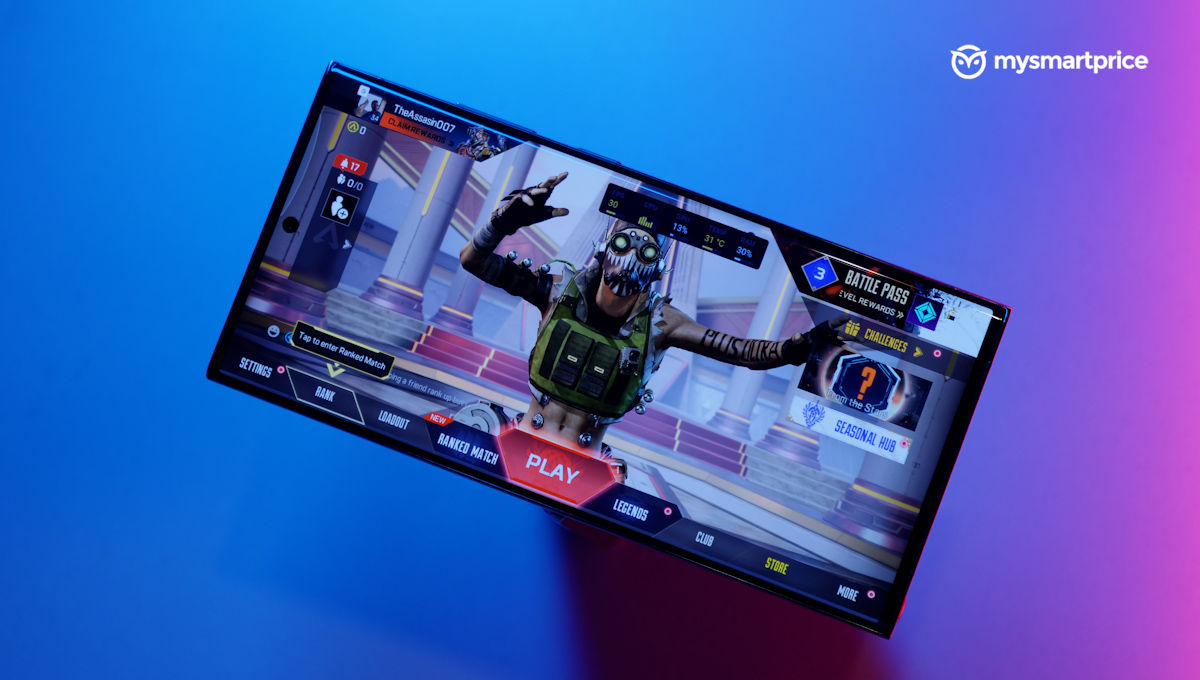 Powering the S23 Ultra is a customised Qualcomm Snapdragon 8 Gen-2 SoC and there's not a single market out there that offers an Exynos-powered variant. This is paired with the newest LPDDR5x and UFS 4.0 RAM and storage standards. There are three storage configurations to choose from – 256GB, 512GB and 1TB. The RAM remains constant at 12GB across these three.
The Galaxy S23 Ultra is super-snappy in day-to-day use, and it better be, or else riots would start given its price hike. But the thing they've really nailed this time around is heat management.
We aren't going to sugarcoat here, thanks to the hot-headed nature of the Gen-1 chipset, the S22-series had a bit of a temperament. You had to make room in your life for random heating, sudden loss of battery and the horror of throttling. The graphite cooling system also didn't help much to calm it down.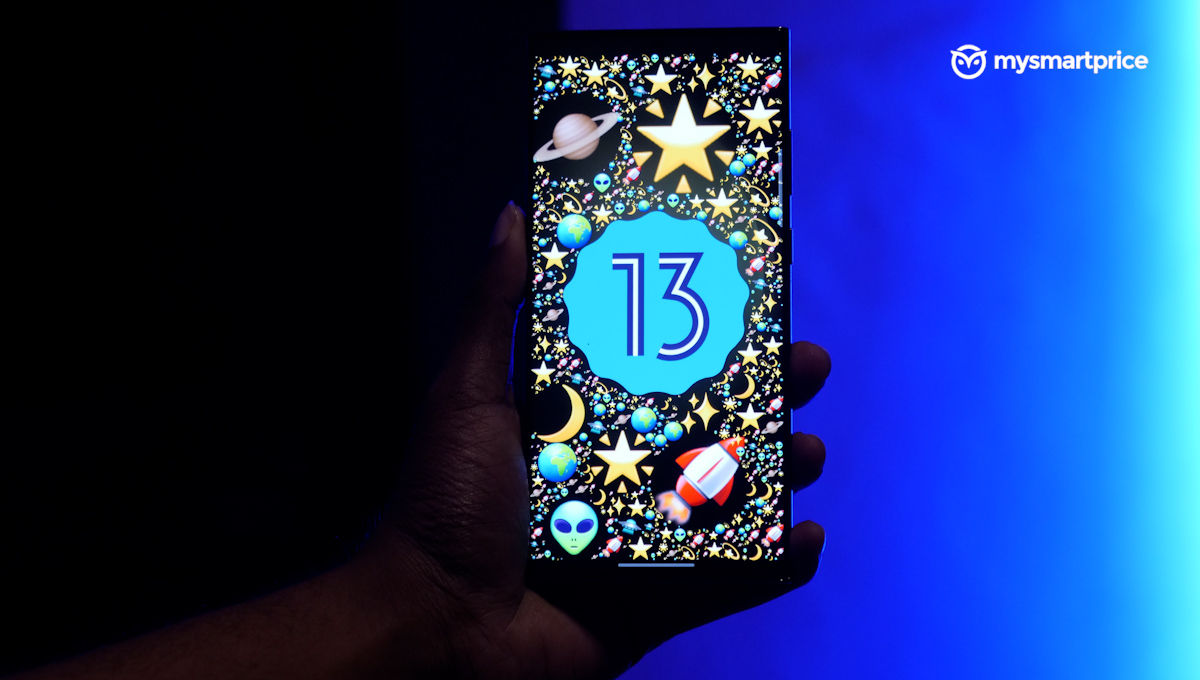 This year, though, they have hit the sweet spot. Yes, the Gen-2 SoC is far more power efficient, but we feel the Vapor Cooling chamber also needs to get a bit of attention. There wasn't a single instance where we felt 'oh snap, here we go again', no matter how heavy the app load was. Everything was tackled without breaking a sweat – from GPS intensive tasks to multi-tasking with as many as five apps.
Gaming is also a breeze. We saw a consistent 40 fps gameplay in maxed out settings while playing Apex Legends Mobile and Call of Duty: Mobile. Genshin Impact, a more graphically taxing game, ran at 30 fps in Highest graphics preset. In a non-stop gaming test session lasting about two and a half hours, the phone lost only 68% percent juice and temperatures peaked at 37 degrees. Even more surprising is the fact that screen-recording was also turned on for an hour!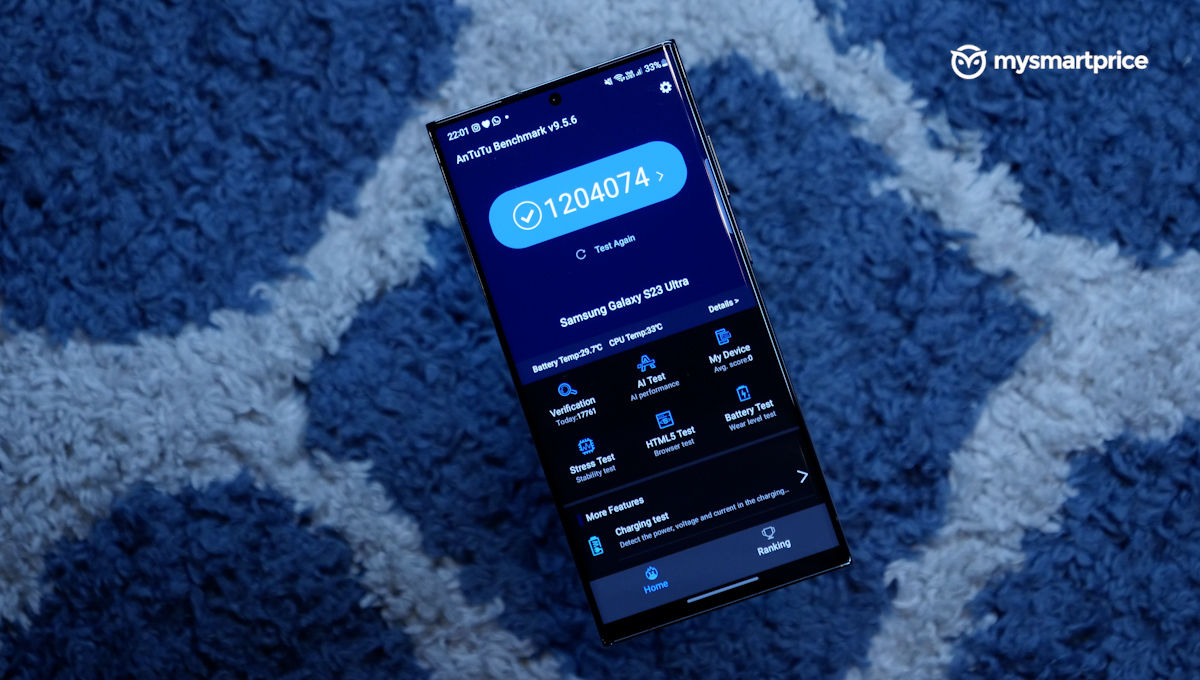 The iQOO 11 5G has a 1.25 lakh rupee headache, because the Galaxy S23 Ultra breathes down its neck with an AnTuTu v9 score of 1204074. In Geekbench, it managed 1172 and 4290 in single-core and multi-core tests.
All major 5G bands are present here, and the coverage and speeds on Airtel and Jio networks are top notch. We do miss the future-proof inclusion of Wi-Fi 7 here, something that the OnePlus 11 5G offers.
This makes us believe that Samsung has managed to achieve the ideal Android flagship performance. We gave huge props to Pixel 7 Pro for its snappy and clean interface, but the S23 Ultra is a whole different beast altogether. It's also 5G-enabled, unlike the Pixel.
OneUI 5.1 is nearly identical in day-to-day use except for some specialised features, mostly in the Gallery app. To say the least, it's getting to the level of Google Photos in terms of smarts.
There's a new 'Remaster' mode that can upscale low-quality GIFs. The same feature, when used on images, auto-magically removes reflections and glare from photos clicked behind a glass surface and even reduces lens distortion. We couldn't find the remaster option for GIFs yet, however, so it might be something coming up soon.
The text search within the gallery app has become a bit more intelligent, but it still struggles with specificity and context. For instance, searching for the tag 'indoor' yielded no results in the Gallery app, whereas Google Photos was able to figure it out.
Also, the Gallery app finally gets a background separator tool that can turn subjects into stickers, much like what's been around on iOS for a while.
There's a new non-gallery feature called 'Adaptive Performance'. It doesn't have a toggle as such and it intelligently extracts power from the SoC depending on the ongoing task. While the Snapdragon 8 Gen 2 by its virtue is a power efficient processor, this additional layer of power management really helps in battery savings, which we will get to in a moment.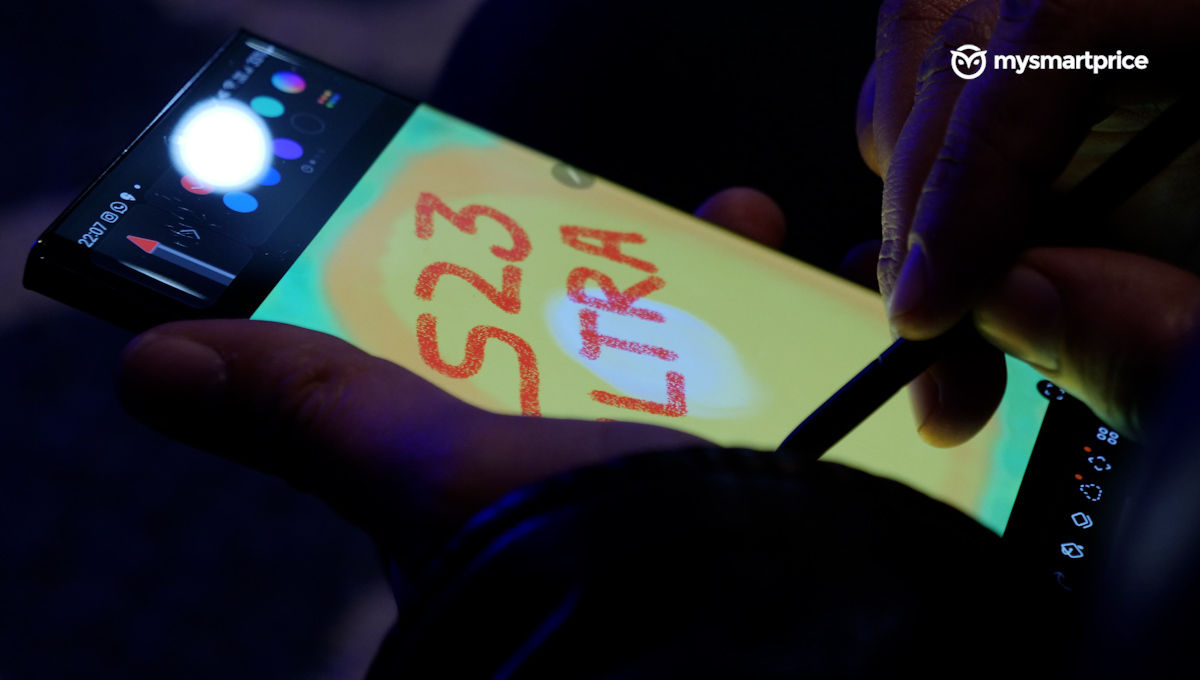 Otherwise, the experience is nearly the same, mainly because there was very little tweaking required. The S-Pen is accurate, responsive and power efficient. It can be a productivity tool – my dad swears by it to keep things organised, whereas I use it for therapeutic purposes of sketching and fidgeting. It's a meaningful and unique inclusion if you ask us, no matter how much people try to rationalise it's unnecessary.
The look and feel of the UI has remained unchanged, so the menus, app drawer and icons are very much familiar, although we wish there were some improvements in reachability of UI elements as this is a giant phone to reach for the corners.
Samsung Galaxy S23 Ultra Review: Same battery, more life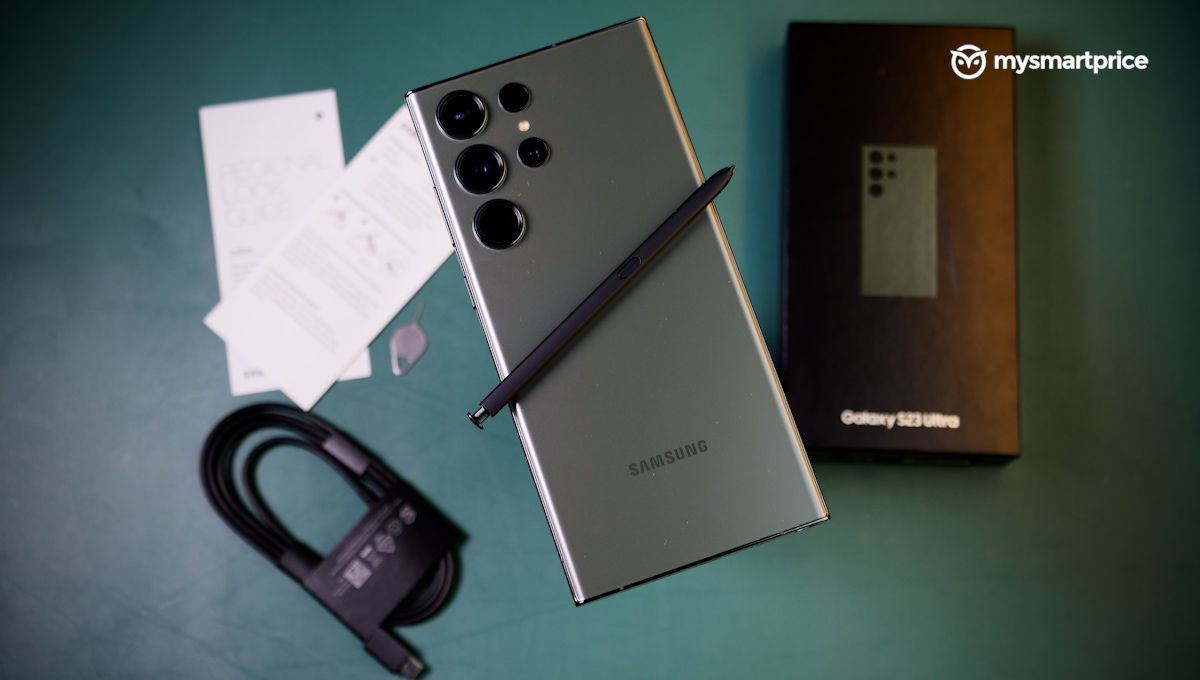 Confident with its choice of SoC and the optimisation features, Samsung decided to fit the S23 Ultra with the trusty-old 5,000mAh battery pack of the yesteryears. It doesn't impress you much on paper, but you have to try it out in real life to really appreciate it, because in the same capacity you get about two more hours of battery life.
With the display set to the FHD+ mode, the Samsung Galaxy S23 Ultra gave us a little over 8 hours of screen-on time with moderate use, and about six and a half hours with really aggressive gaming and camera usage. When yanked up to the QHD+ resolution, only an hour was shaved off from the total SoT in moderate usage.
These are perhaps one of the best battery figures of any Samsung smartphone ever made! It can be a two day phone if you wanted it to be, but charging within a day and a half will keep you anxiety free.
But what doesn't make sense to us is the lack of faster charging options – still pegged at 45W wired and 25W wireless. When asked about this, Samsung said it's there to maintain battery health in the long run.
Still, with a GaN charger at peak power, we could get to 100% in about an hour and 15 minutes, whereas on USB-PD 25W charging, it takes about two hours for a full charge.
Samsung Galaxy S23 Ultra: Verdict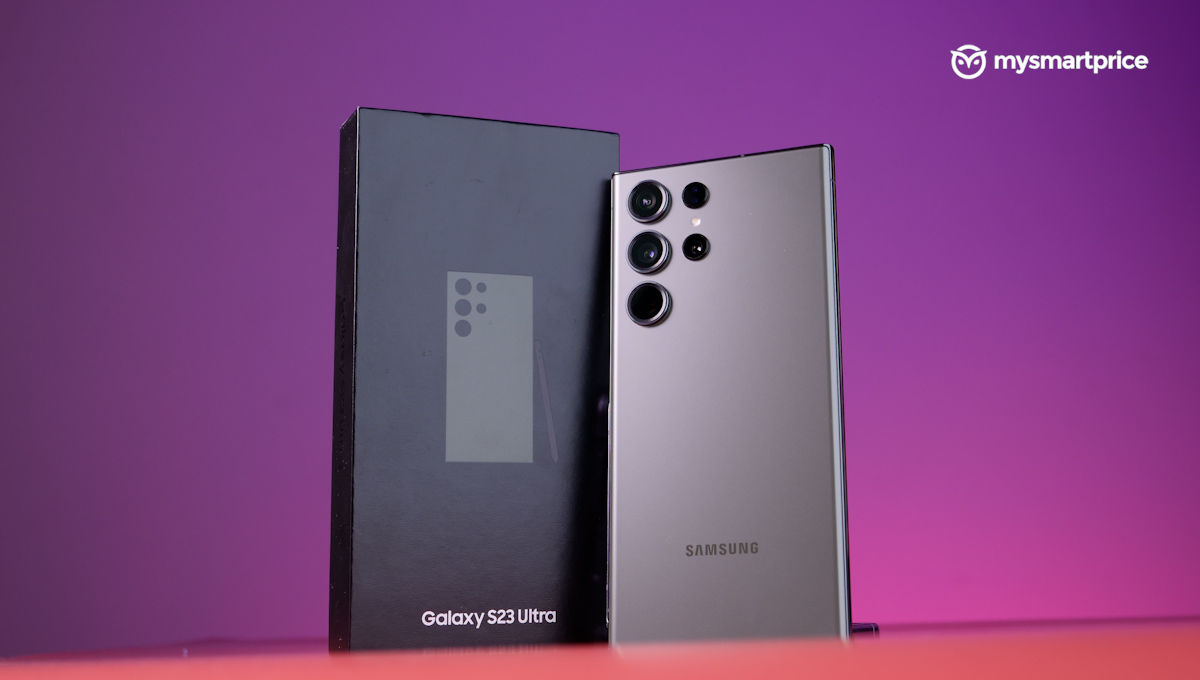 The Samsung Galaxy S23 Ultra is about as close you can get to a perfect Android flagship in 2023. Keeping aside the fancy camera jargon, there's very little it does to go wild. Instead, it plays safe and to its strengths, with a reliable processor, a fantastic camera system and one of the best battery backups of a flagship smartphone.
Its pricing may even make the richest people tear up, its charging capabilities could've been better and it misses the Wi-Fi 7 train too. But the only thing we would want to change are the lenses, because they don't do justice to the incredibly capable camera sensors underneath them.
In the last 14 years, Samsung's Galaxy S-series have gone through phases of being a wunderkind, victor and the vanquished, but with the S23 Ultra, it seems to finally have become a veteran. Galaxy-S smartphones traditionally have had the reputation of innovating, but the S23 Ultra is all about perfecting.
The kidney jokes and the critiquing of its value will never stop, but we are sure it will be remembered as one of the most complete Android smartphones ever made. Maybe wait a year, and buy it for three-fourths the price.
Samsung Galaxy S23 Ultra
₹1,24,999
What Is Good?
Doesn't heat up
Great performance
Nice 200MP camera
Fantastic battery life
Amazing display
What Is Bad?
Costly
Only 45W charging
Needs better lenses to avoid glare
No Wi-Fi 7