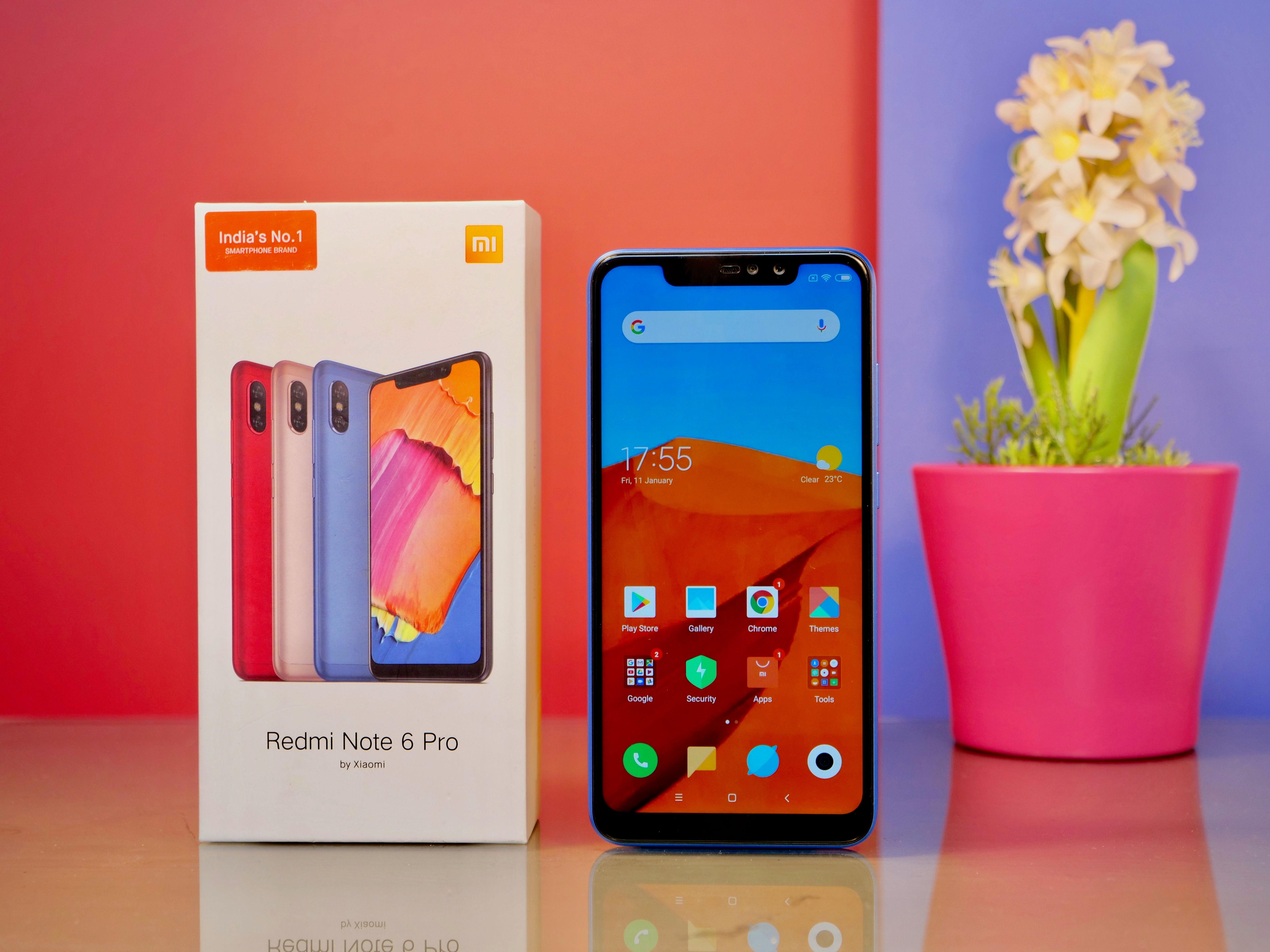 From its humble beginnings as a company that made custom Android ROMs in 2010, Xiaomi has come a long way. Today, it is a multi-billion-dollar brand that makes more than just smartphones. Its runaway success is attributed to offering quality products at aggressive prices. In India, Xiaomi has surpassed Samsung to become the top-selling smartphone brand. Much of the credit goes to its Redmi series, which has dominated the sales chart in India.
The Redmi Note 5 Pro (review) was a huge success with its thin-bezel design, dual cameras, and marathon battery life. To step into its shoes, Xiaomi has rolled-out the Redmi Note 6 Pro that comes with a notch design to keep up with the trend. Does it live up to the expectations raised by its predecessor?
Design And Build
Xiaomi was one of the first brands to introduce a metal unibody design to the budget segment. However, the times have changed and now brands such as Asus, Motorola, and Nokia offer premium glass back designs in the same price range. Xiaomi, on the other hand, is still stuck with its old metal body designs. In fact, it is so overused that you won't be able to tell a difference between the Redmi 5, Redmi Note 5 Pro, Redmi 6, and the latest Redmi Note 6 Pro.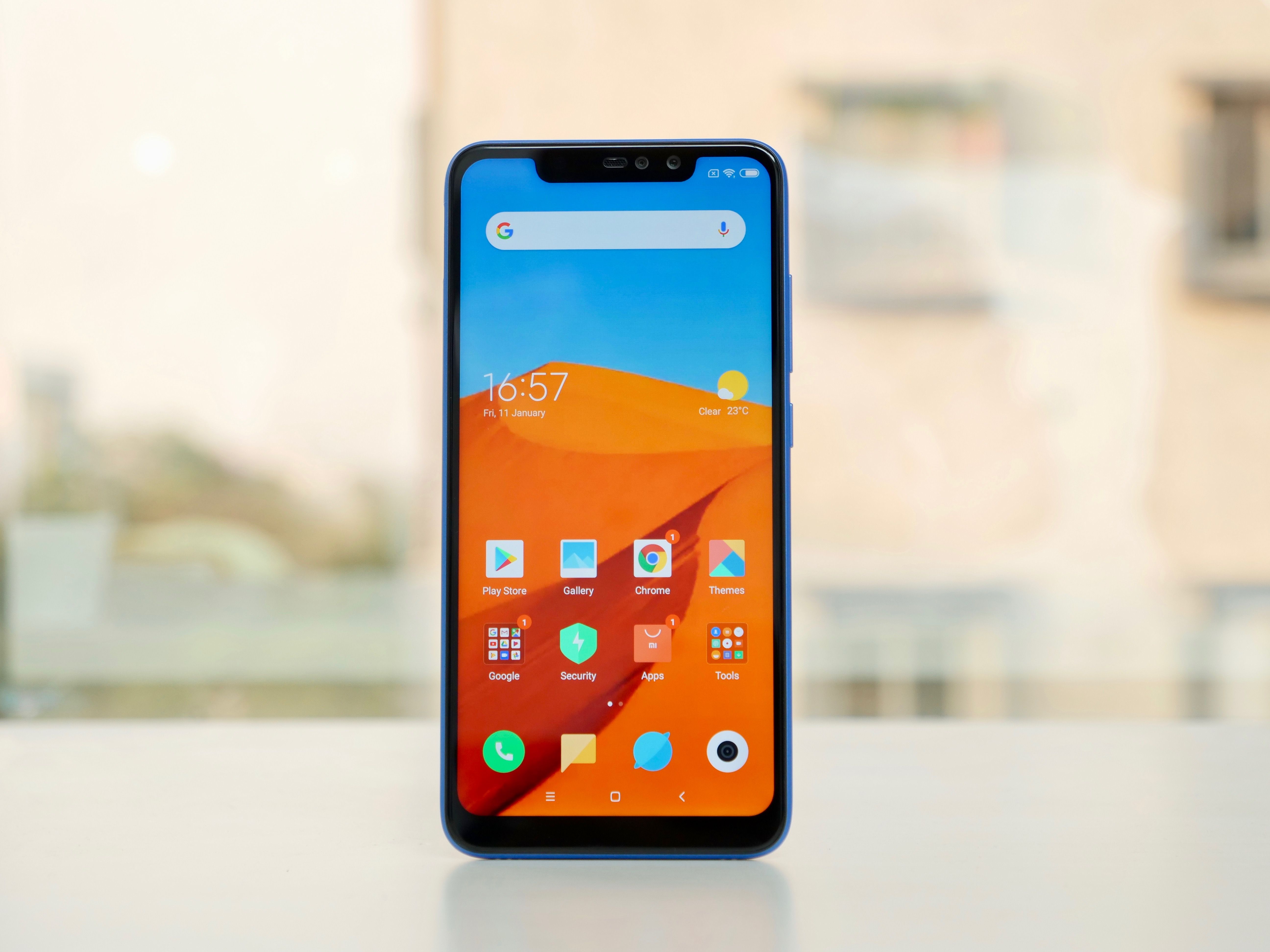 While it may not feature a fresh design, the Redmi Note 6 Pro offers top-notch build quality. Moreover, the metal body has its own share of advantages. For instance, it won't shatter or get scratched easily. But, the fact remains that the Redmi Note 6 Pro looks boring compared to the similarly priced Zenfone Max Pro M2 and Motorola One Power.
Redmi Note 6 Pro Product Shots
The Redmi Note 6 Pro's display panel sticks out from its metal body. This creates an illusion that the phone is thinner than it actually is. The problem, however, is that it also increases the chance of getting the display shattered on each fall. Moving on to the back, you get vertically stacked dual cameras on the left-hand side. There's also a fingerprint sensor on the back.
Display
The device sports a 6.26-inch notch screen with 1080 x 2280 pixels. The cut-out is so wide that it almost defeats the purpose of its own existence. The available screen around the notch can barely fit anything other than network bars and battery status. The IPS (In Plane Switching) panel offers rich colours for the price. The handset even has elaborate color and contrast options. For best results, I would recommend leaving color settings to default and contrast to automatic. With brightness cranked up to max, the display maintains legibility even on a sunny day.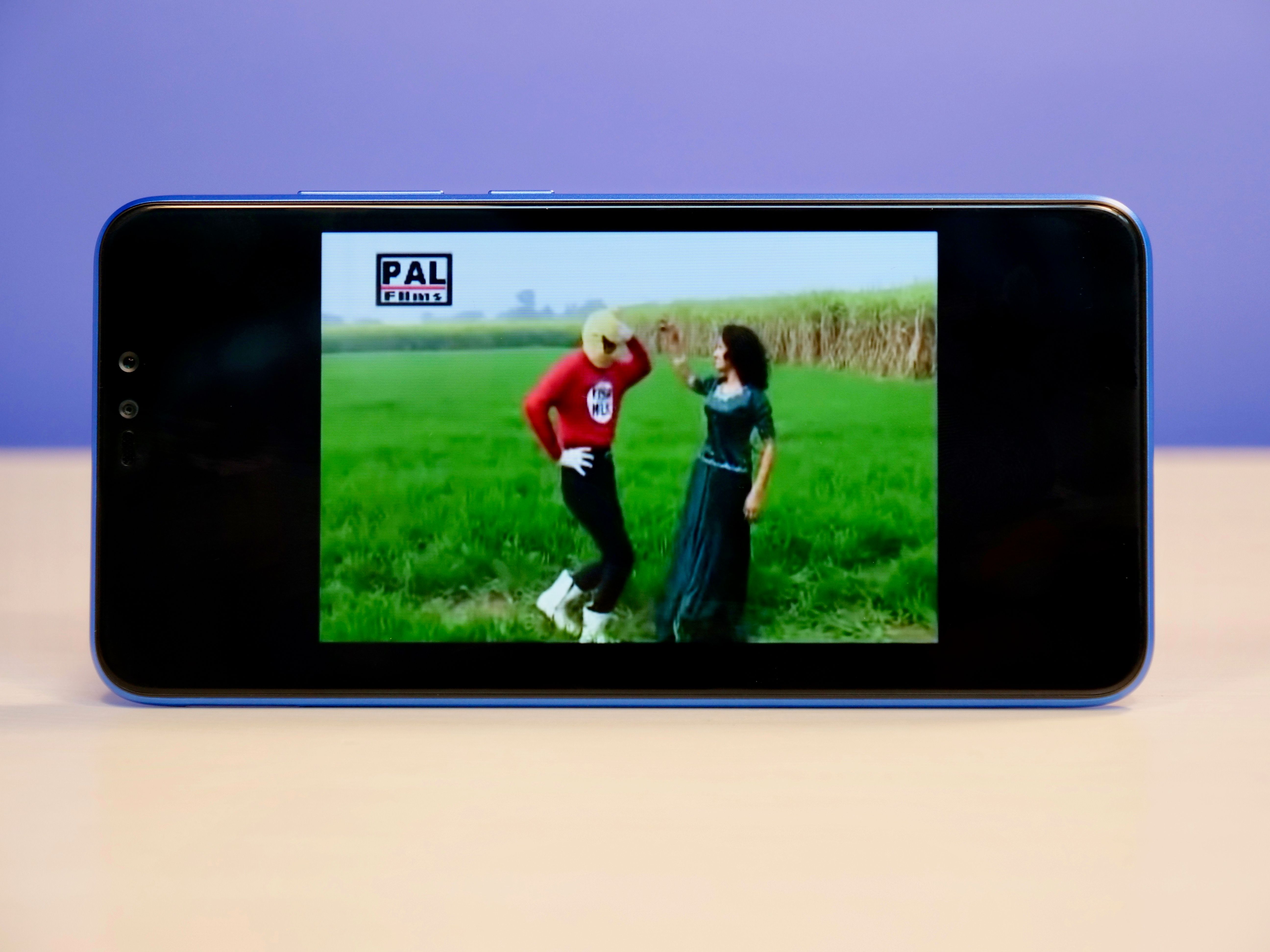 Photography
Much like its predecessor, the Redmi Note 6 Pro features a 12 MP camera backed by a 5 MP depth sensor. In the camera interface, Xiaomi prominently features an AI mode. While it properly detects the scenes, the AI mode on the Redmi Note 6 Pro doesn't make any noticeable changes to the resulting shot. In comparison, similar feature on Huawei phones enhances colors and contrast to deliver pretty-looking images.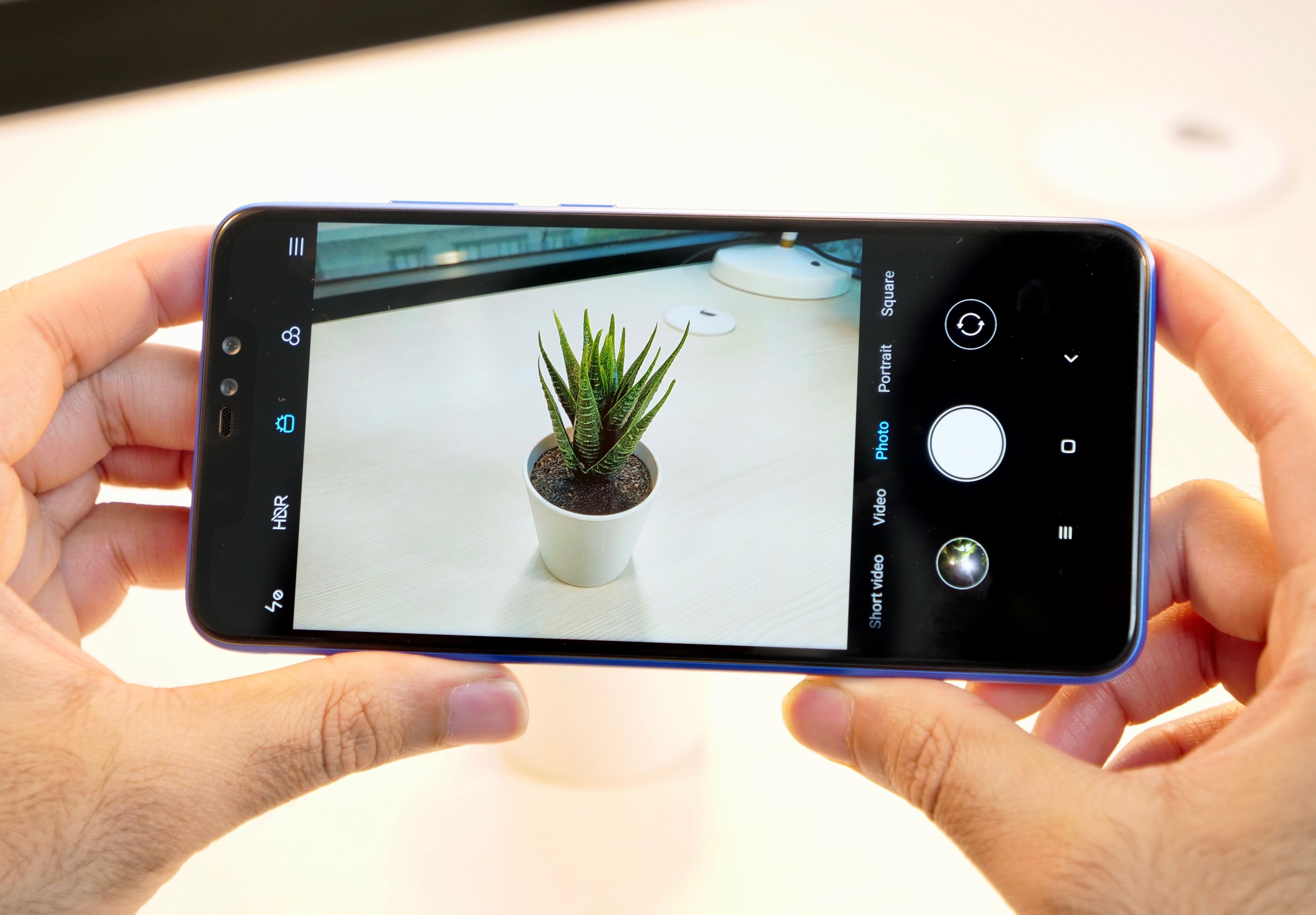 The camera does however get the basics right. With auto mode turned on, the phone snaps great images in daylight. It captures plenty of detail and colors look natural. While most cameras in this price range tend to over-sharpen images, the Redmi Note 6 Pro softens the photographs. In some indoor shots, you could even spot pastel-effects around the edges.
Redmi Note 6 Pro Camera Samples
The device's low-light performance is good too. Of course, some visual noise creeps in as you would expect from any budget smartphone camera, but the Redmi Note 6 Pro mostly keeps things under control.
Redmi Note 6 Pro Low Light Samples
In addition to the main camera, this handset offers a dual camera setup for selfie too. This arrangement comprises of 20 MP + 2 MP sensors. The latter is meant for depth sensing. While the image quality isn't that great compared to the numbers, the depth sensor does a good job producing shallow depth of field in portrait shots.
Video recording is capped at 1080p at 30 fps. For a budget phone, the videos look great. You get plenty of detail and despite the lack of OIS (Optical Image Stabilization), the clips don't look jittery at all.
Software And Performance
While Android "purists" frown over it, I actually enjoy Xiaomi's MIUI skin. The gradient color scheme and icons look neat. The folders let you organize apps as you like. I didn't really miss the conventional app drawer. But, Xiaomi should get rid of those large widgets. They are such an eyesore!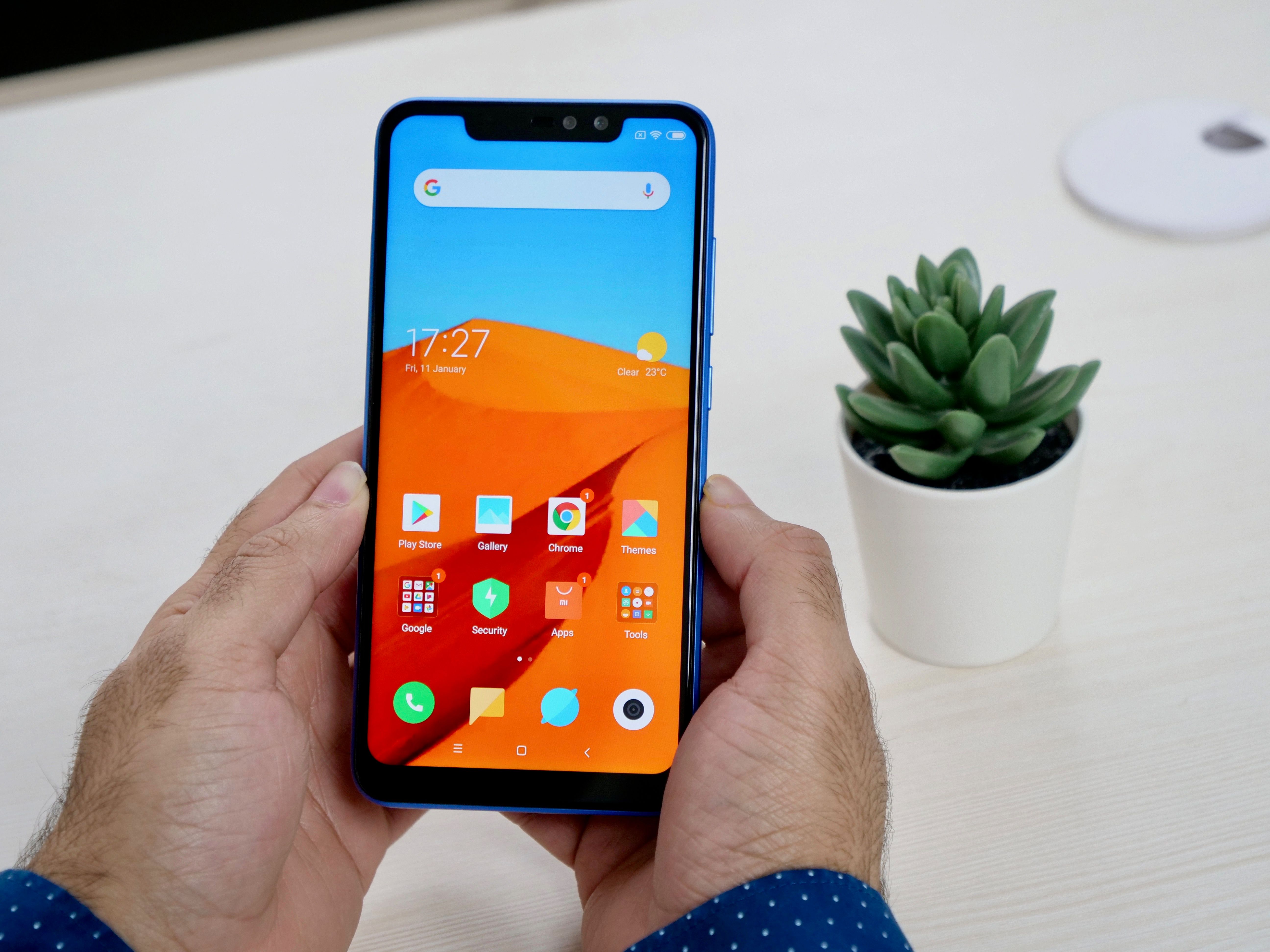 The Redmi Note 6 Pro brings in the usual Android Oreo goodies such as the split screen mode, picture in picture, and smart text selection. The phone has a fingerprint sensor on its back, which works perfectly fine. Like most phones these days, the Redmi Note 6 Pro comes with face unlock feature. It is slow and takes slightly over a second to unlock.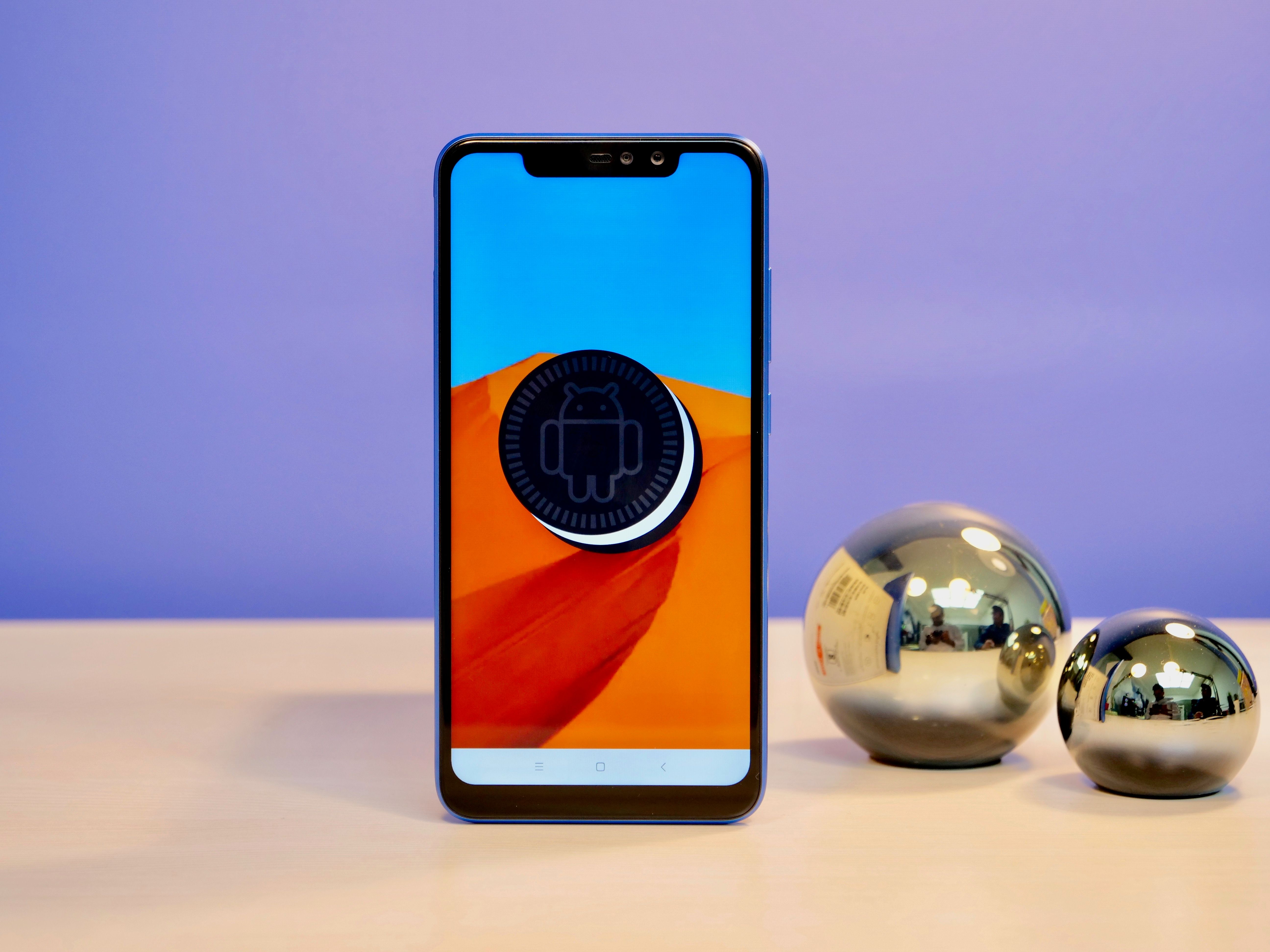 Armed with Qualcomm's Snapdragon 636 chip, the handset mostly runs smooth. Based on 14 nm process, the chip comprises of octa-core Kyro 260 clocked at 1.8 GHz. For gaming, you get Adreno 509 GPU. It handles most casual games without any issue. However, more demanding games such as PUBG run on low graphics settings.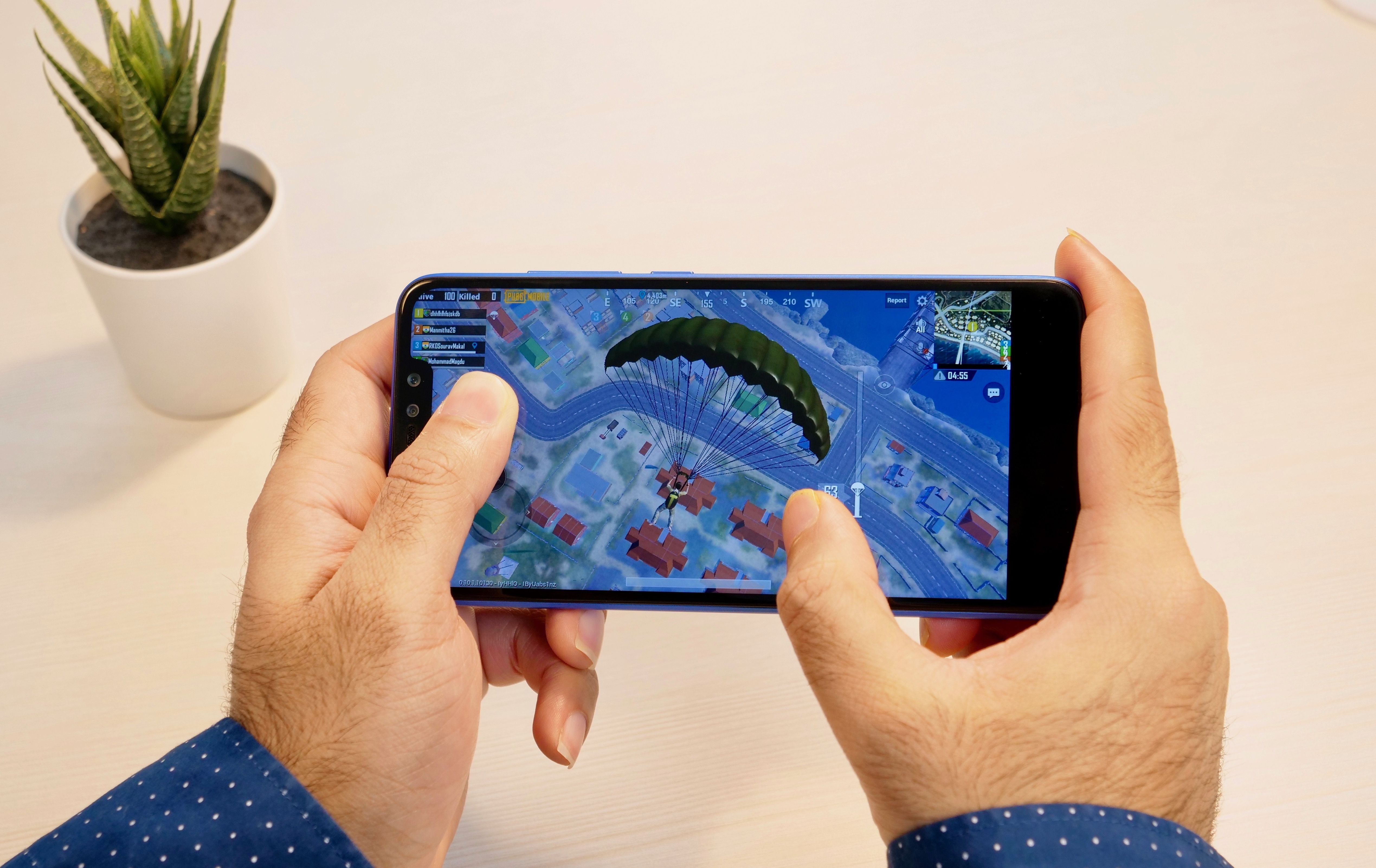 Don't be fooled by those two grilles at the bottom of the handset, as only one houses a speaker. It is not really loud but is enough for gaming and YouTube videos. For enjoying music, the Redmi Note 6 Pro offers a 3.5 mm audio jack, which is getting rare each passing day. Having tested a couple of affordable and high-end earphones, I can say that the phone's output is quite good.
Battery
The Redmi Note 6 Pro draws power from a 4,000 mAh battery. The phone supports Qualcomm Quick Charge 3.0 technology but doesn't ship with a quick charger. With provided normal charger the phone takes over 2 hours and 15 minutes to fully top-up the battery.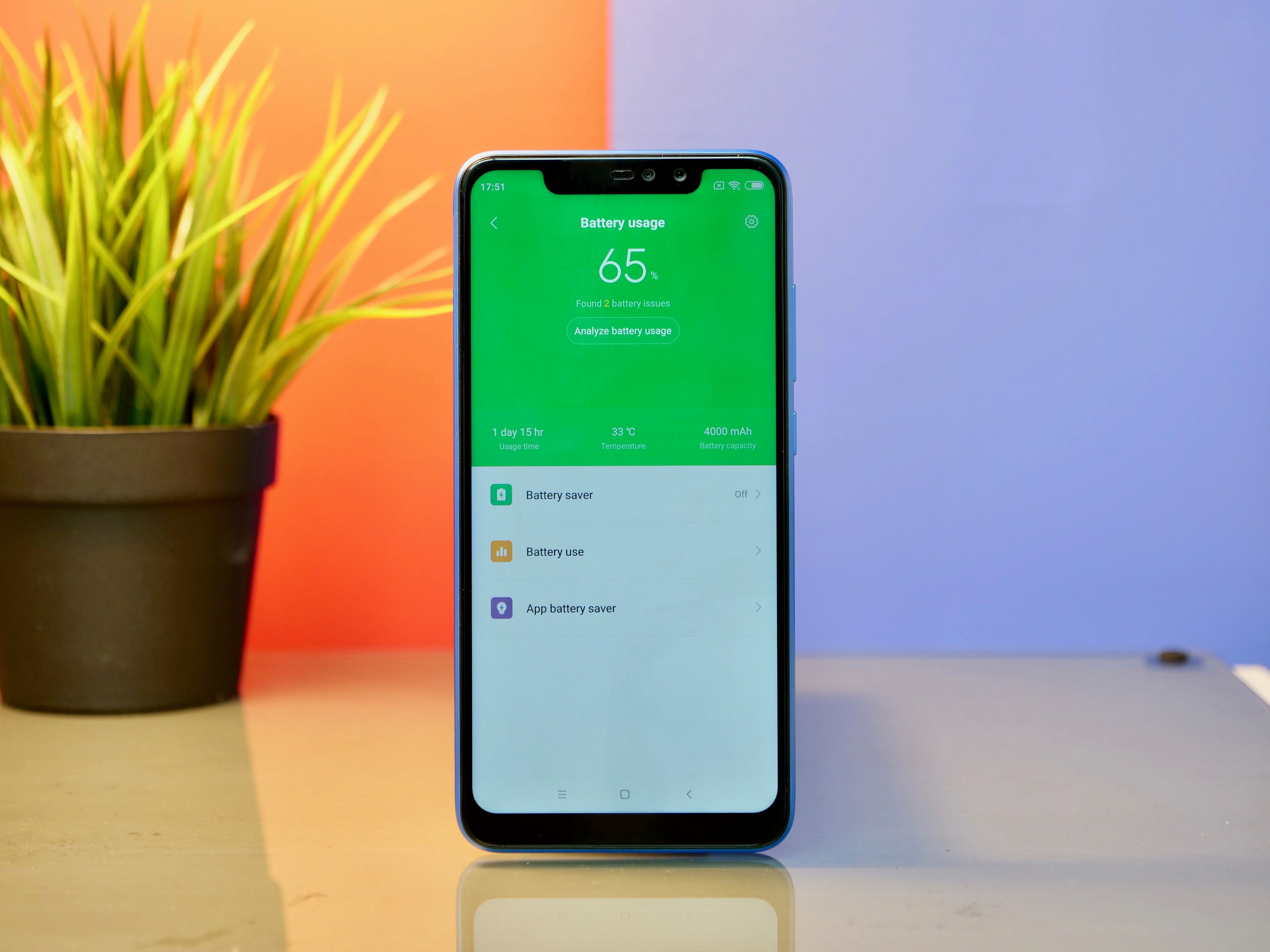 My phone usage generally includes checking WhatsApp and Twitter, making calls that barely last five minutes, stream music for hours, and 30 minutes of PUBG. With such routine, the Redmi Note 6 Pro would last for a day on a single charge. In this, the screen on time being around 10 hours.
Verdict
The Redmi Note 6 Pro is a solid offering in the budget category. Xiaomi has taken its last year's formula and has mostly improved upon it. For under Rs 15,000, you get a large 6.26-inch screen, good cameras, and lag-free Android experience.
If you are looking to replace your existing budget phone from Xiaomi, the Redmi Note 6 Pro is the most sensible upgrade. But unlike the Redmi Note 5 Pro in 2017, this phone faces stiff competition. Especially, the recently announced Asus ZenFone Max Pro M2 is a great alternative at the same price. It offers a premium glass sandwich design, a smaller screen notch, and a 5,000 mAh battery.
Xiaomi Redmi Note 6 Pro
Rs 15,999
Design and Build Quality
7.0/10
What Is Good?
Sturdy build
Excellent cameras for the price
Very good IPS screen
Feature-packed MIUI
Competent battery life
What Is Bad?
Boring design
Too wide a notch
Doesn't ship with a fast charger