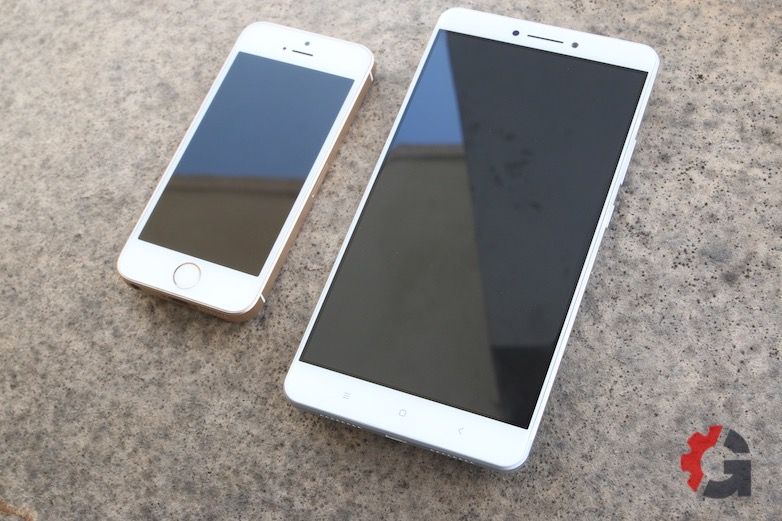 Back here at Gear by MySmartPrice, the arrival of a phone review sample is usually followed by our rather enthusiastic band of reviewers biting and clawing at each other to stake claim to the review unit. Who could, after all, resist the temptation to take home what's essentially a precision engineered hunk of aluminium mated to a gorgeous screen? Especially, something that's considered more of a status symbol than a mere utilitarian gadget these days. This is all the more true when some flagship smartphones cost more than Rs. 54,700.
That also happens to be the average amount of outstanding loan per agricultural household in Maharashtra. You know, the sort of money that drove an average of fifteen farmers to suicide, each day for all of 2014. I don't mean to be a downer, but I'm trying to illustrate how much of a difference flagship smartphone money makes for people in different strata of society. Most of our privileged readers spend that sort of cash on a phone every other year. And yet, the same amount of money can make a difference between life and death for the less privileged ones among us.
Interestingly, this deep class divide is also witnessed (to a much lesser extent, of course) within smartphone buyers as well. That explains why our merry band of reviewers lose their enthusiasm for budget and mid-end smartphone review samples, when that's what the majority of consumers end up buying. And that's why none of us in particular were too kicked about reviewing the Xiaomi Mi Max, mainly because it's too large and cheap to fire up our collective imagination.
To be completely honest, I personally wouldn't use a 6.44-inch phone even if someone were to gift it to me. However, the Chinese usually are a smart lot. It's uncommon for them to manufacture a product when there's no demand for it. And this brings us back to the class divide within the smartphone-buying demographic. While the upper echelons of buyers are willing to pay big bucks for design, build, portability, and performance, the budget segment has altogether different requirements.
You see, consumer gadget reviewers like us are spoiled rotten with access to everything from high-end smartphones, tablets, big-screen televisions, and gaming consoles. That makes us pretty much unable to empathise with… say… the average struggling bachelor, who doesn't have access to these luxuries and, as a consequence, is quite able to appreciate the value of a large-screened phone, or a phablet as the cool kids prefer to call it. One that can not only make and receive calls, but also allow him to browse websites comfortably, play mobile games, and watch movies – all without breaking his bank account.
And that's what the Xiaomi Mi Max is all about. At Rs.15,000, it ticks all the right boxes with a large screen, snappy processor, ample RAM, and the latest release of Android to boot. So let's find out if it lives up to its promise of delivering unparalleled utility and performance at an affordable price.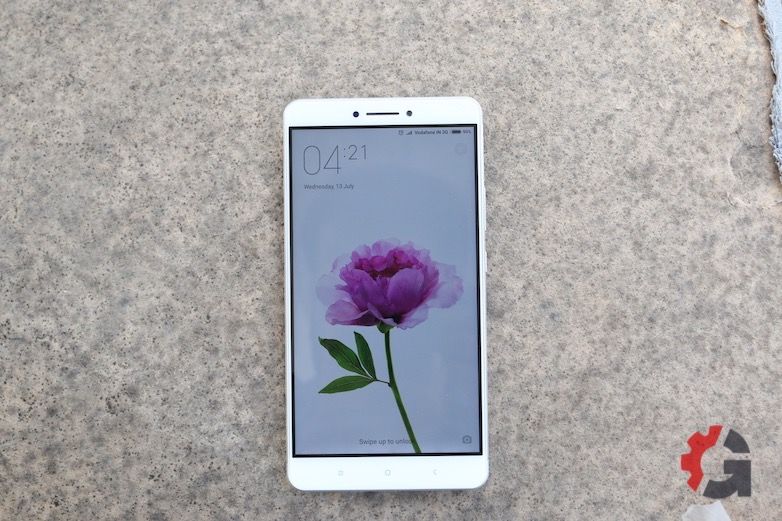 Design and Build Quality
Calling the Mi Max a large phone would be an understatement. With a 6.44-inch screen and a length of 17cm, it's so gargantuan that your mind doesn't even register its rather significant heft of 203g. That's surprisingly lighter than the Sony Xperia Ultra, which cost three times as much back in 2013. The weight reduction is quite an achievement considering the fact that the phone manages to cram in a 4,850mAh Li-Ion battery, as opposed to the lightweight and slimmer Li-Polymer ones found in premium phones. That's both a testament to how quickly technology as well as manufacturing standards evolve and Xiaomi's ability to deliver a well-engineered product within a tight budget.
At the front, you'll find the 5 megapixel camera and proximity sensor on either sides of the earpiece, which tends to stand out like an emoticon against the white background. The bottom of the screen bears capacitive buttons for App Switcher, Home and, Back functions. The phone's rear side contains a 16-megapixel camera that protrudes almost imperceptibly by a millimetre, with a dual-LED, dual-tone flash next to it. The circular depression for the fingerprint sensor lies in the upper half. The top edge bears the 3.5 mm audio jack along with an IR blaster and the secondary mic. On the left lies a tray that either accepts two SIM cards (micro and nano) or a Micro SIM and microSD card. The right edge has power and volume rocker buttons. The Micro-USB port is flanked by drilled speaker holes on either side, but only one of those houses the monoaural speaker.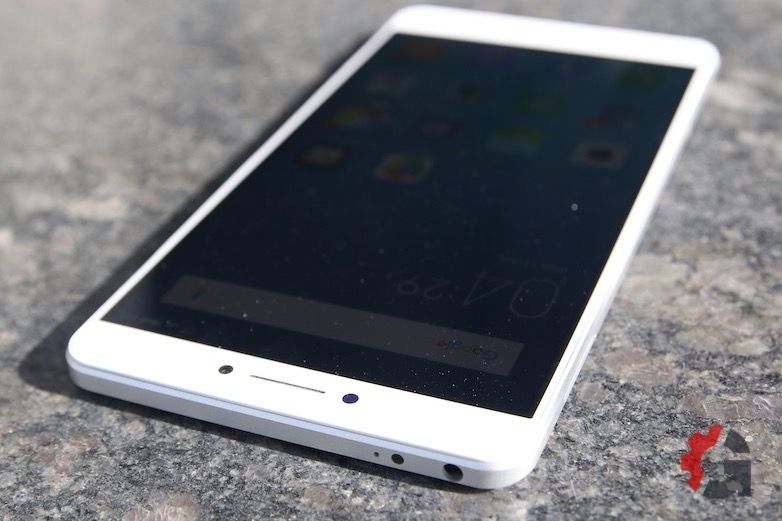 The Mi Max's build quality is pretty good considering the price, with a sturdy aluminium chassis flanked by high quality plastic panels at the top and bottom, which don't quite match the colour of the metal chassis. The display is set flush with the plastic front fascia with Corning's Gorilla Glass 3 laminated on top of it. This plastic/aluminium hybrid construction is one of the ways Xiaomi has managed to keep the Mi Max's weight in check. And I won't complain since the phone feels solid and well-built. The chamfered edges of the aluminium chassis and the edges of the glass sheet protecting the display terminating into a gentle curve are great touches that make the phone feel more ergonomic than it otherwise should.
But Iet's be brutally honest and accept the fact that it's nigh impossible to use the word ergonomic in the same breath with as a 6.44-inch phone. A phone this large isn't going to be any easier to use without some clever design and engineering. Unfortunately, there isn't much clever about the Mi Max's design. It seems, for all intents and purposes, the designers at Xiaomi merely enlarged the Redmi Note 3 and called it a day.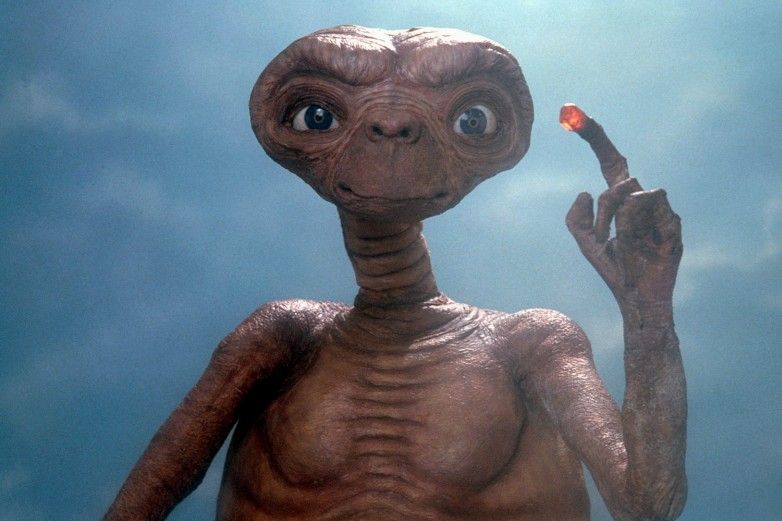 That creates a number of problems. For starters, you aren't going to reach the fingerprint sensor on the back panel unless you happen to be the guy pictured above. Which certainly won't be the case, unless you buy this accessory. Just don't ask me why it exists, but I get ahead of myself. It's the same story with the capacitive buttons at the bottom edge, or the power and volume rocker buttons on the right-hand side. A slight change to their position would've made single-handed operation a wee bit more tolerable, if not perfect.
Then there's the sheer size of the thing. The Mi Max barely fits in my jean's pocket. It's so bad that I can't step into my car without removing the phone, or it jabs straight into my hips. The sheer length of the thing means that typing is easy in the portrait mode and nigh impossible in landscape, unless you have freakishly large hands. The aluminium chassis isn't particularly grippy. This, when compounded by the sheer length and weight of the device, means that I was genuinely afraid of dropping it each time I lifted my thumbs to type in the portrait mode.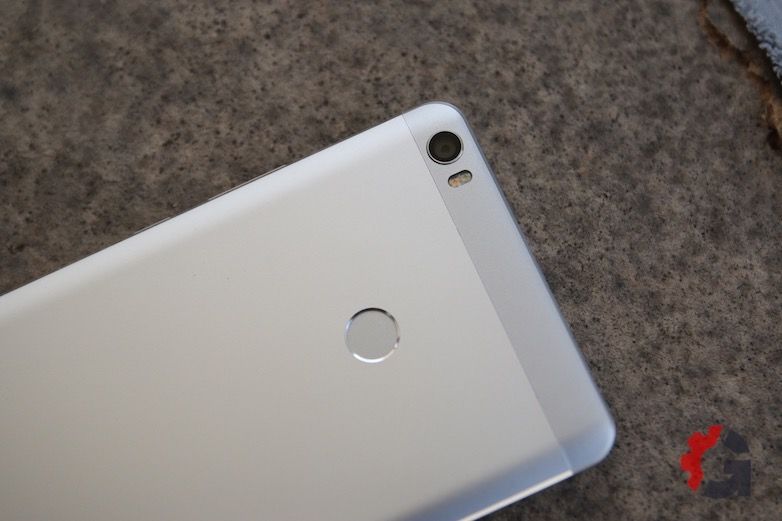 Display
In a phone this big, the 6.44-inch IPS LCD display is expected to be the crowning glory. But let's not forget that we're dealing with a phone that's supposed to be affordable. Nevertheless, the Full-HD (1920×1080) screen manages to look fairly sharp and renders crisp images thanks to a respectable pixel density of 342 PPI. The display is sufficiently bright (450 nit) under normal usage, but sunlight legibility isn't as great as on the more expensive Mi 5. What's more, the automatic brightness mode in particular failed to dial down the brightness to acceptable levels in dark viewing conditions. Nocturnal internet surfing and gaming, therefore, require manual adjustment of the brightness slider, unless you fancy a headache.
A colour gamut of 72-percent NTSC doesn't sound all that hot, but I found that the phone could resolve colours and gradients without artefacting or loss of detail. The black levels were pretty satisfactory, if not excellent, which isn't bad at all for an affordable phone. The display, however, isn't as great at resolving whites, but it's too minor of an issue for most regular users to notice. Overall the screen looks sharp and vibrant. The viewing angles are decent since we're dealing with an IPS screen, but there's some degree of colour shift at extreme angles. However, that doesn't affect screen legibility, so I won't complain.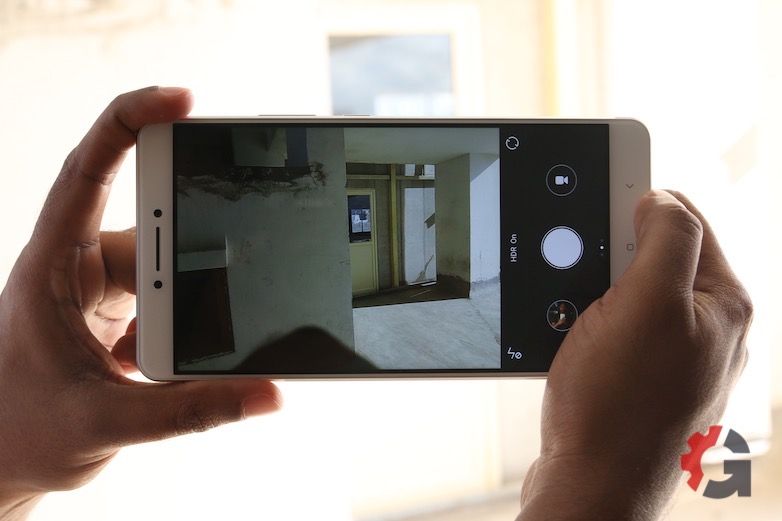 As expected, the review unit did exhibit some degree of backlight bleed, but it isn't noticeable under normal usage. Overall the screen looks sharp, vibrant, and it's an absolute pleasure mainly due to its sheer size. That's because the added real estate displays more of webpages, incorporates a large and comfortable keyboard that doesn't dominate the screen, and makes gaming a much better experience.
Hardware, Connectivity, and Performance
Rs.15,000 isn't a lot of money for a phone with a screen as large as this one. Then again, Xiaomi's USP hinges on providing terrific value and loads of features for a song. The review unit is the base model that ships with the ubiquitous hexa-core Snapdragon 650 SoC, 3GB RAM, and a generous 32GB storage, which can be expanded further with a microSD card. For five grand more, the higher-end variant offers the octa-core Snapdragon 652 SoC, 4GB RAM, and 128GB storage. The base version of the Mi Max (Snapdragon 650) has the same four low-power A53 cores and the Adreno 510 GPU as the high-end Snapdragon 652. The only difference is that the 650 has two instead of four A72 performance cores compared to its more powerful variant.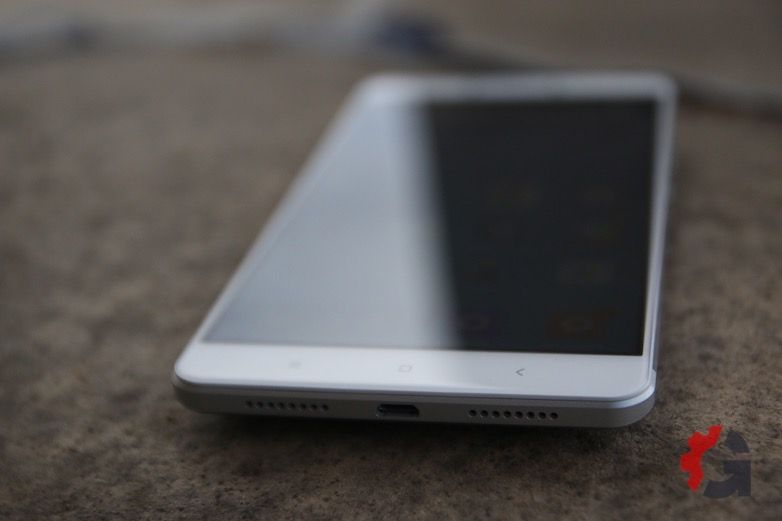 To be honest, spending the extra five thousand for the Snapdragon 652 isn't necessary, because the base version performs remarkably well. The phone was able to handle graphically demanding games such as Asphalt 8 and Modern Combat 5 rather well without any frame rate issues. I tried my best to load the phone with more apps than I could humanly use, run multiple chat clients, and logged into as many apps and services as possible. But, despite all my efforts to bloat up the phone, the overall Android experience was butter smooth, with no sign of lag or stutter even after two weeks of intensive usage. What's more, the phone's 3GB RAM holds up even with loads of multitasking. Under normal usage, I would generally be left with 600 to 800MB of free memory.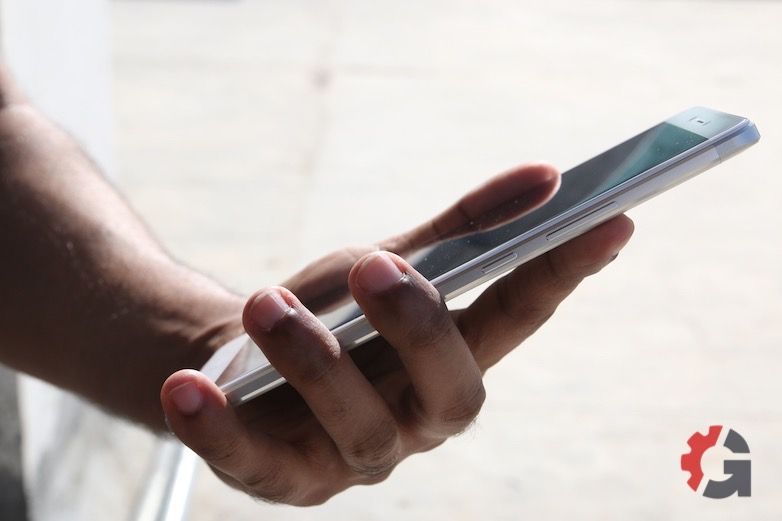 As expected from mid-end phones these days, the Mi Max incorporates Dual SIM support along with compatibility with all 4G LTE networks in India, which includes Voice over LTE as well. If you happen to have an expensive router, the Wi-Fi radio incorporates 802.11ac compatibility along with MIMO support for faster connectivity. Other connectivity options include Bluetooth 4.2, GPS, USB OTG, Wi-Fi Display, Wi-Fi Direct, and FM radio. NFC support is conspicuous by its absence, though. Sensor arrays and other features include IR blaster, gyroscope, accelerometer, proximity sensor, ambient light sensor, hall sensor, and electronic compass. The fingerprint sensor is pretty quick and is a great way to unlock the phone without pressing any buttons. It's hard to go back to a plain vanilla lock-screen setup once you've experienced this.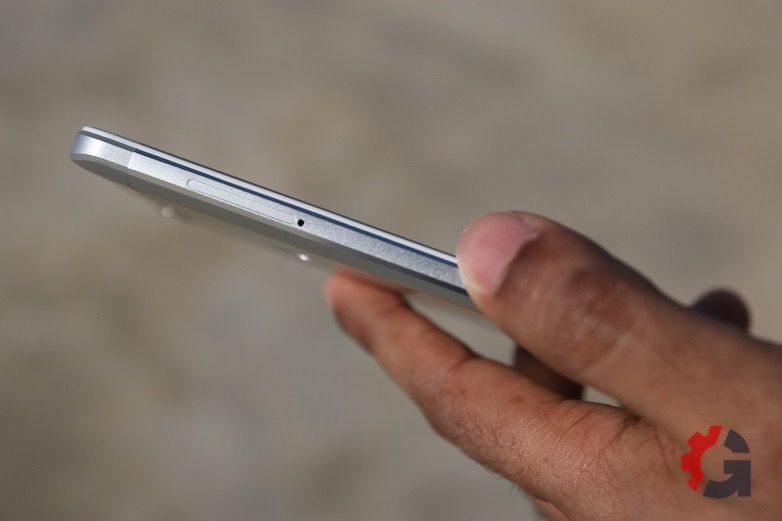 Call quality was pretty decent, despite the usually abysmal reception at my residence. In fact, the Mi Max's reception is noticeably better than that of most other phones I have tried in my locality, and that made me almost forget about the regular call drops I'd face otherwise. It's the same with Wi-Fi and cellular data connectivity, since I never experienced any issues with dropped connections. The phone was quick to acquire GPS lock, while navigation through Google Maps went without a hitch despite the usually poor network connectivity in my locality. The volume level through both the earpiece and the inbuilt speaker should have been higher, though. Audio through the headphone socket is as good as most phones get these days. Just don't expect it to match the performance of a dedicated DAC and you're good. Sadly, the monoaural speaker is a letdown. And that's not kosher, especially in a large-screened device which has multimedia as its primary focus.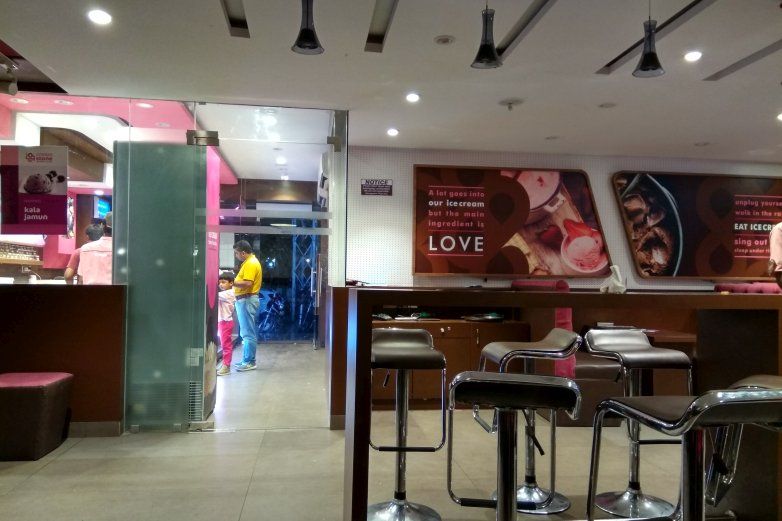 Camera
The Mi Max's primary camera is 16-megapixel with phase-detection autofocus and a five-element F2.0 lens. The camera is assisted by a dual-LED, dual-tone flash. The front 5-megapixel snapper also bears a F2.0 lens and covers a 85-degree wide angle view. The camera is pretty good for the price, but it tends to sharpen snaps a tad too much for my liking in the HDR mode. The processing is fast, so the time between consecutive shots is quite low. The dynamic range of the photographs leaves a lot to be desired in the normal mode, but the HDR feature makes up for this with some impressive dynamic range between the dark and bright areas without ruining the colours or losing black detail. I found myself getting quite used to it. The phase-detection autofocus feature works great in dim lighting as well. As expected, the camera is mediocre in low light and indoor photography as is the case with most modestly-priced phones. However, it performs quite well outdoors and with sufficient lighting.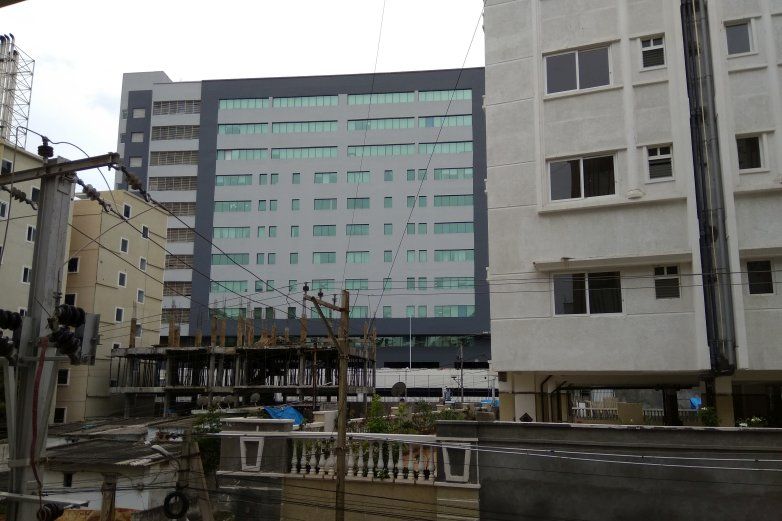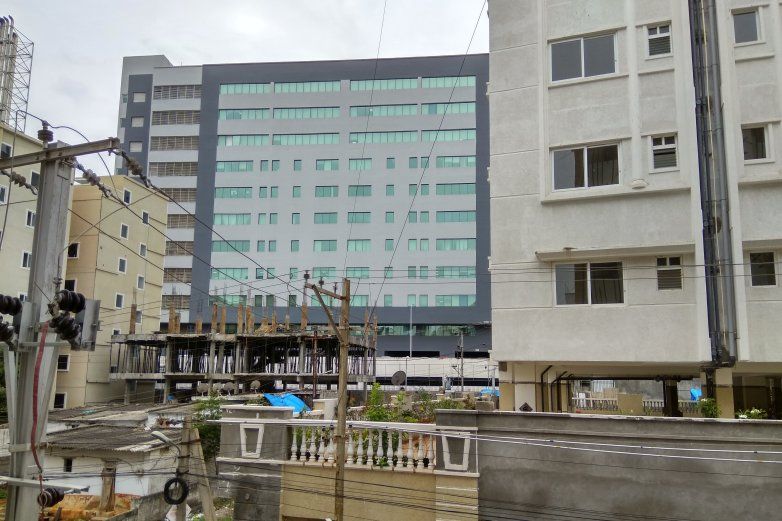 The camera is also capable of shooting 1080p video at 30fps along with a slow-motion feature that's restricted to 720p. The 1080p video is fine, but the slow-mo mode needs good lighting for acceptable quality. What impressed me the most, however, was the camera UI. It's packed to the brim with myriad features and an excellent gesture-based UI that allows you to do everything from switching front/rear cameras to accessing photo/video modes, filters, and more with just a swipe of a finger. It's much easier to simply swipe anywhere on the screen, as opposed to hitting specific on-screen buttons when composing shots.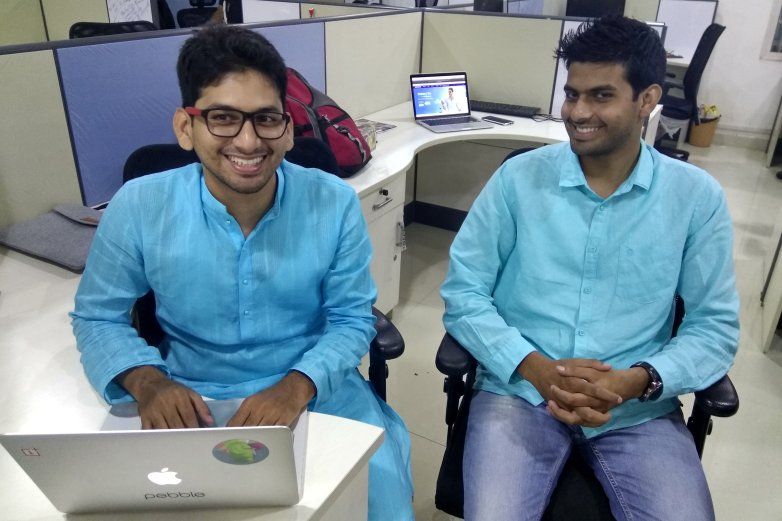 In addition to a comprehensive manual mode, the camera app includes a mix of innovative and useful modes. This includes Fisheye and Tilt-shift, which are named after the lenses, and the usual ones such as Panorama, Timer, and Beautify modes. Then there are the more interesting ones such as the Straighten mode, which uses the gyroscope for proper-alignment of shots and the HHT (Hand-Held Twilight) mode that takes six shots at faster shutter speeds and higher ISO values in order to combine them into a single image for blur free night photography.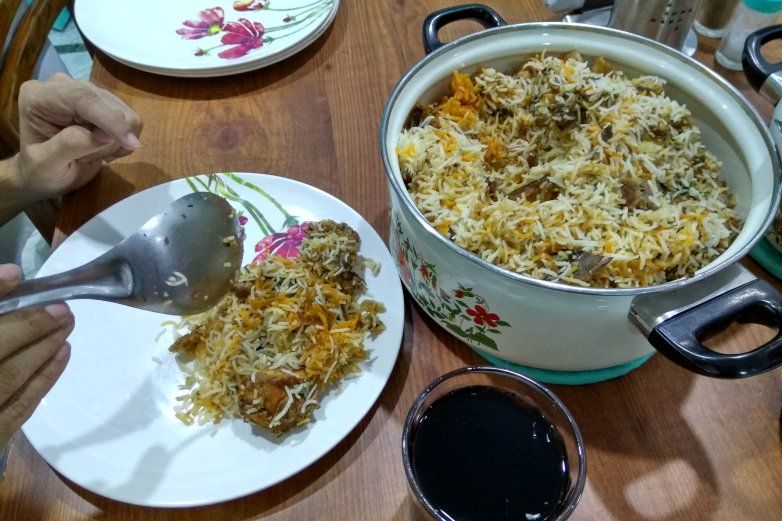 Software
The Mi Max comes out of the box with the latest version of Android 6.0 Marshmallow. As is the case with all Chinese manufacturers, Xiaomi too adds its own custom MIUI 7 on top of it, which involves a significant amount of additions and changes compared to stock Android. One of the most prominent departures from plain vanilla Android is the lack of an app drawer. MIUI is notorious for doing away with it in favour of iOS-esque clutter of icons on the homescreen(s). Then again, this is Android, and the best part about it that you can always install one of the many third-party launchers.
MIUI 7 comes out of the box with customisation options for lockscreen as well as the Themes app, which allows automatic refresh of wallpapers (Wallpaper Carousel) and provides plenty of options to customise the UI. The lockscreen itself is standard fare with the clock widget and a few app shortcuts, but it includes a nifty gesture that brings up the camera app by swiping across the right edge of the screen. Moreover, pressing the Home button at the lock screen switches on the torch, which is a lifesaver when you're fumbling around in the dark. However, once you set up the fingerprint recognition, you're going to bypass the lockscreen altogether.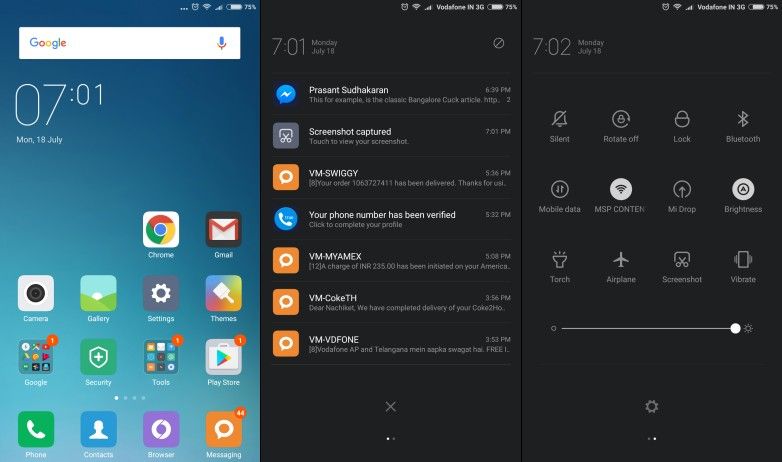 The notification shade can be swiped horizontally to reveal the quick setting array for commonly used features such as Wi-Fi, 4G, Bluetooth, brightness slider, and such. In its default state, the app switcher displays a sliding row of apps and a snapshot of their content. You can view a maximum of two whole apps that way, so there's a lot of horizontal scrolling involved. Pinch zooming, however, allows you to switch to a more practical version that displays a lot more app icons in a row.
Another cool gesture-based feature involves the ability to swipe across the capacitive buttons to invoke the one-handed mode. This essentially shrinks the screen down to more manageable form factors of 3.5, 4, or 4.5-inch, with the direction of your swipe dictating the side of the screen that the UI will shrink down and attach to for right or left-handed usage. This comes handy when travelling through public transport, or otherwise when you can only spare one hand to operate the phone. The rather unimaginatively named Shortcut Menu feature is Xiaomi's version of Apple's AssistiveTouch. It's essentially an on-screen sphere that floats on top of the homescreen as well as some apps and blows up to reveal handy customisable shortcuts to frequently used functions and apps.
MIUI 7 incorporates its own backup and security suite dubbed as Mi Cloud that allows user data to be backed up and saved online (on Chinese servers no less), while also allowing GPS tracking in case the phone gets lost or stolen. Other Mi-specific apps include Themes for customisation and Security for general system tune-up and maintenance. Then there's the Mi Store, which hosts Xiaomi developed apps such as Mi Remote that's handy for controlling TV and other gadgets that use infrared remotes. The best bit is that this phone has been confirmed to receive the upcoming MIUI 8 update in the near future.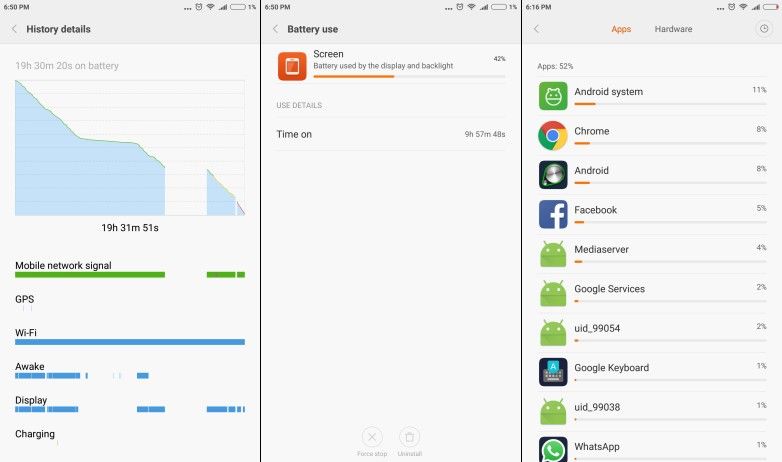 Battery
At a whopping 4,850mAh, Xiaomi sure wasn't kidding around when it came to the battery capacity. I managed to get about twenty hours of battery life despite registering heavy cellular data and Wi-Fi usage, and some mobile games to boot for a total screen-on time of ten hours. That is roughly equivalent to two days of battery life under normal usage conditions. There are a few phones out there that can rival the Mi Max in terms of battery life. The phone comes with a 10 watt charger, which manages to get the battery up to 40 percent within an hour and needs 2.5 hours for a full charge. Using a quick charger should bring the recharge time down even further.
Verdict
The Xiaomi Mi Max is a lot of phone for not a lot of money – both literally and figuratively. For just Rs.15,000, you get a rather good 6.4-inch screen, lag/stutter-free Android Marshmallow experience, fingerprint sensor, a decent camera, and the sort of battery life one usually hasn't witnessed since the good ol' days of dumb phones. There's no doubt that the phone is too large to be carried around on your person for most normal people, or even used with ease for that matter. Nevertheless, this device is targeted at a niche where the main concern isn't usability, portability, or ergonomics. It's meant for the sort of person who'd rather have one device that not only serves as a smartphone, but also takes care of entertainment, web browsing, and mobile gaming.
What works for it is the fact that it's priced just right for those who don't want an all-in-one device just for the heck of it, but because it's the one device within their reach that can do everything. The best indicator of this fact is a number of common folk, such as gym trainers, waiters, and delivery boys (or generally someone living as a bachelor devoid of the luxuries that we take for granted) that expressed a willingness to spend on a device such as this that brings much more value to their lives than a mere phone could. I personally may not be too fond of its massive heft and footprint, but once you ignore the obvious issues of carrying around a 17cm long device, it's hard to deny the fact that it's a competent product.
Xiaomi Mi Max
What Is Good?
Great value
Fast fingerprint sensor
Excellent build quality
Lag/stutter-free Android 6.0 experience
Terrific battery life
Ample storage with MicroSD expansion
What Is Bad?
Won't fit in the average pocket
Not built for one-handed usage
Awkward button and fingerprint sensor placement
Mediocre low-light camera performance
Monoaural speaker