EXPERIENCE THIS DEVICE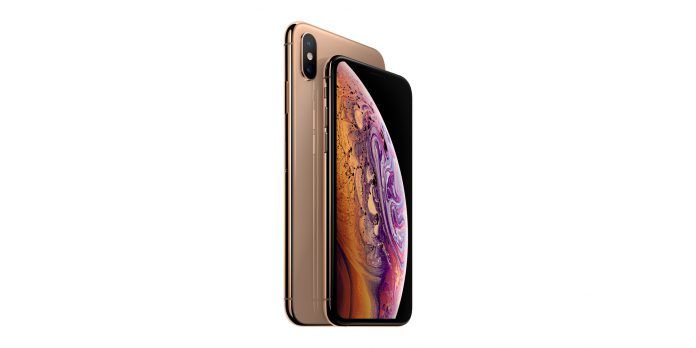 Apple's newest iPhones—iPhone Xs, iPhone Xs Max, and iPhone Xr—are finally here! After last year's drastically new iPhone design, Apple became the world's most valuable company and reached a market cap of a trillion dollars. Everyone was excited to see how Apple will move forward this year and improve upon the ultra-popular iPhone X (Review).

Pros: The iPhone XS offers an incredibly exquisite design paired with a top-notch screen. Its cameras have been greatly improved, its overall performance is insanely fast, battery life is decent, and it gets fast wireless charging support. The software has also been improved, leading to better integration with Apple products. Apple has also promised software updates for this phone for the next five years.
Cons: The notch over the phone's screen is hideous. The phone misses out on the headphone jack, and there is no fast charger or 3.5mm adapter in the box. Its high price is also a matter of concern.
Apple iPhone XS Price in India


Apple iPhone XS expert Review
Awad Ballaith -
Last updated Apr 8th 2019
Summary: The iPhone XS is indeed a significant improvement over its predecessor. However, it is priced too high for what it offers. As such, the iPhone XR makes for a more sensible purchase for those wanting to stick with the Apple ecosystem. If you are willing to consider an Android smartphone, the Galaxy Note 9 offers a better screen (without a notch), better cameras overall, a versatile S Pen, Samsung Pay, storage expansion, and a 3.5mm headphone jack for 30% cheaper price tag.
READ APPLE IPHONE XS REVIEW
Apple iPhone XS Key Specifications
2658 mAh

capacity

Dual, Nano-SIM and e-SIM

sim configuration

5.8 inches (14.73 cm)

screen size

Apple A12 Bionic (7 nm)

cpu

iOS 12

operating system

64GB

internal

4GB

ram

Dual (12MP + 12MP);7MP

camera
SEE DETAILED SPECIFICATIONS
The latest Apple iPhone XS news
Apple likely to start manufacturing iPhone XR and iPhone XS models in India soon
Apple is all set to start selling new iPhone models manufactured at their newest India plant located in Tamil Nadu...View more
Apple Expanding Market Reach With iPhone XS, XS Max, XR Globally
In an attempt to expand the company's market reach manyfold, Apple has decided to launch its latest offerings: the iPhone XS, iPhone XS Max and iPhone XR in 50 new countries where access to an Apple device is often scarce and late to arrive. Apple has already released these devices in 30 odd countries in the first run. The devices will be available in the new markets starting from October 26. ...View more
Apple iPhone XS, XS Max, and a Few iPads Now Support Google ARCore
Google ARCore, the company's one-stop solution for developing Augmented Reality (AR) apps have updated its list of smartphone devices. AR apps are basically used for 3D animation development for users to experience on their smartphones. The devices included in the list are namely: Nokia 7.1, iPhone XS, iPhone XS Max, Apple 12.9-inch iPad Pro (1st and 2nd Generation), 10.5-inch Apple iPad Pro, and the 9.7-inch Apple iPad Pro. Though there are respective levels for both the Apple as well as Android OS which are eligible to use the platform. ...View more
| | | |
| --- | --- | --- |
| Store | Details | Price |
| Flipkart | Apple iPhone XS (Gold, 64 GB) | 52,999 |
| Tata CliQ | Apple iPhone XS 64 GB (Gold) | 58,999 |
Apple: Back To Tick-Tock Naming Cycle?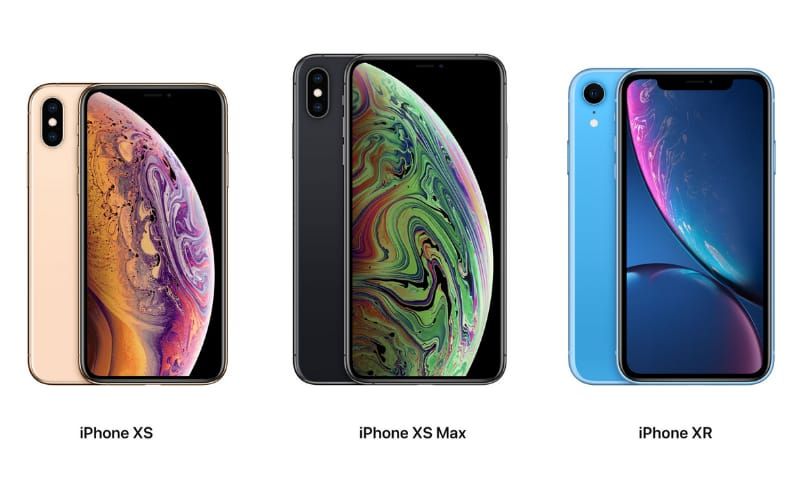 After the surprise entry of the iPhone X (pronounced iPhone Ten) last year, Apple's naming scheme had gone for a toss, since it entirely skipped the iPhone 7s, iPhone 8s, iPhone 9, and iPhone 9s names. The company's usual tick-tock naming cycle was nowhere to be seen. So, consumers and enthusiasts were interested to know what would Apple end up naming the next set of iPhones that were to be released in 2018.
Apple named the successor of the iPhone X as the iPhone Xs. The bigger screen variant of the phone is simply called iPhone Xs Max. Why isn't it called the iPhone Xs Plus you might ask. Well, over the past few years, upgrading to a larger screen sized iPhone meant additional features such as an optically stabilised camera or a dual-camera setup, apart from a larger screen and a larger battery. This year, both iPhone Xs and iPhone Xs Max have exactly the same features and specifications, except the larger screen and a bigger battery. Hence, the 'Plus' nomenclature has been replaced with 'Max'.
The spiritual upgrade of the iPhone SE (Review) has been launched in the form of the iPhone Xr. This way, all the new iPhones follow the X nomenclature and save Apple from going back to the numerals 9 or 8.

The iPhone Xs features a 5.8-inch Super Retina screen, while the iPhone Xs Max uses a 6.5-inch Super Retina Screen. The iPhone Xs has the largest screen ever used in an iPhone, ever. To properly support the largest screen, the iPhone Xs Max also gets the largest ever battery used in an iPhone, at 3174mAh. The iPhone Xs, on the other hand, features a 2658mAh battery. Both iPhones are compatible with USB-C PD fast charging and Qi wireless charging. All the other specifications of the iPhone Xs and the iPhone Xs Max remain the same.
Both iPhone Xs and iPhone Xs Max come pre-installed with iOS 12. Apple's A12 Bionic processing chipset is used in all new iPhones released this year, so no matter which iPhone you end up buying, you can be rest assured about speed and UI fluidity. The A12 Bionic features a hexa-core 64-bit CPU and a quad-core Apple GPU. Both iPhone Xs get 4GB of LP-DDR4X RAM and a choice of either 64GB, 256GB, or 512GB storage capacity variants. If you install a lot of apps and games, or if you capture a lot of 4K 60fps videos, 64GB might not be enough and there's no storage expansion on iPhones. So, you should buy at least the 256GB storage variant.
Coming back to the displays, both iPhone Xs variants can playback HDR10 and Dolby Vision HDR videos, and feature wider colour gamut, TrueTone Display, and 3D Touch features. Apple has also introduced 120Hz touch-sensing this year, which should not be mistaken for 120Hz display refresh rate (used in the Razer Phone). Last year's iPhones had one of the best stereo speakers on smartphones, and this year's new iPhones are claimed to have even louder and fuller sounding stereo speakers. There's still no 3.5mm headphone jack though, and Apple will not even bundle a Lightning to 3.5mm audio jack adapter with this year's iPhones. So, it's better to switch to wireless earphones, especially which feature the AAC codec.
At the rear, both iPhones have identical camera setups: dual-12MP with OIS, quad-LED flash, and 4K video recording at 60fps. While the specs look similar to last year's iPhones, the company has used a larger sensor and more advanced algorithms for better still images and videos. While the 7MP front-facing camera units (ƒ/2.2 aperture, fixed focus) on all new iPhones remain similar to last year's iPhones, Apple has improved the video recording frame rate to 60fps. The iPhone Xs and the iPhone Xs Max can now capture 1080p videos at as high as 60fps. Since there is a TrueDepth camera system at the front of all new iPhones, it also helps in capturing Animojis and Memojis.
In the connectivity department, the iPhone Xs and the iPhone Xs Max feature GPS, 4G LTE, dual-band Wi-Fi a/b/g/n/ac with MU-MIMO, AirPlay 2.0, Bluetooth 5.0, and Lighting Ports. The LTE radios have been upgraded for faster download and upload speeds over compatible cellular networks.
Is the iPhone Xs Design better than before?
The iPhone Xs and the iPhone Xs Max follow the exact same design as that of the iPhone X. Both new iPhones have a stainless steel frame. The phones are covered by the glass material at the front and the rear. Most of the front of the devices are covered by almost bezel-less screens, leaving thin bezels on all sides and a notch (display cutout) at the top. The notch hides within the earpiece (which also doubles up as a loudspeaker), front-facing camera, and Face ID sensors.
At the rear, both iPhone Xs and iPhone Xs Max have vertically aligned dual-camera sensors, separated by the LED flash and a microphone. There's an Apple logo at the rear. The power/Siri button and the nano-SIM card slot are on the right side of the phone, while the left side features volume buttons and the mute switch. At the bottom, there's a Lightning Port, a microphone, and a loudspeaker. Both phones are IP68 certified for dust and water resistance, but Apple doesn't offer warranty for damage due to water.
While the iPhone Xs is easier to hold and use, the iPhone Xs Max might be too big for some people. Overall, both phones are fragile, even though Apple claims to use the world's toughest glass on smartphones. It's better to use a good-quality case for improved protection.
Apple iPhone Xs: Faster Processor, Improved Cameras, Dual-SIM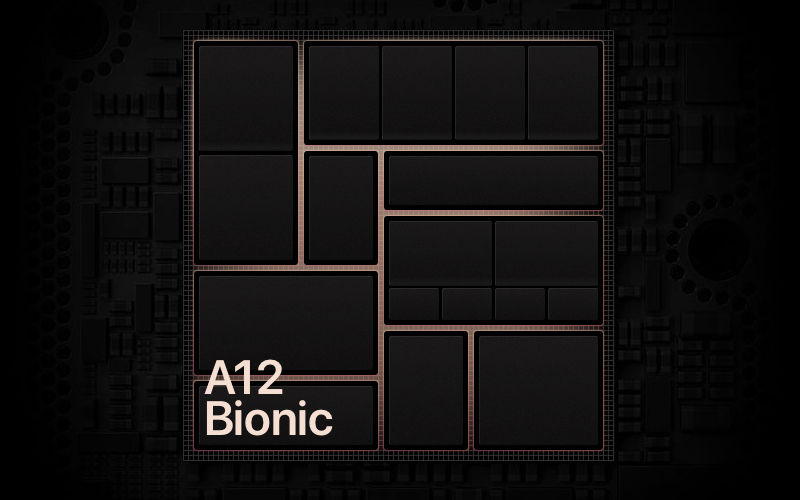 The A12 Bionic SoC used in the iPhone Xs and Xs Max features two high-performance CPU cores (Vortex), four power-saving CPU cores (Tempest), and a quad-core Apple GPU. Apple has claimed that the new chipset is, on an average, 15% faster than the A11 Bionic chipset that was used in last year's iPhones. So, you may not experience any noticeable performance bump. The GPU, however, has received a huge speed boost. The new quad-core, Apple-made GPU inside the A12 Bionic is up to 50% faster than the GPU used in last year's iPhone processors.
Apart from the larger sensor (now 1/2.55-inch) at the rear, Apple is using its new Smart HDR image processing algorithms in the new iPhones. These new algorithms capture several frames as soon as the camera app is launched, which means zero shutter lag. Moreover, every time the shutter button is clicked, several frames are captured at once, but all at different exposure values. Overexposed and underexposed frames are captured to bring out details in shadows and highlights, respectively. All the frames are then checked for faces and interesting objects and then merged into a single image that looks much better.
For years, there had been rumours regarding an iPhone with a dual-SIM card slot. However, each and every year, Apple had disappointed users who direly needed a dual-SIM phone. This year, however, Apple made use of eSIM to bring dual-SIM functionality to all the new iPhones. The iPhone Xs, iPhone Xs Max, and the iPhone Xr feature a Nano SIM card slot and an eSIM so that people can use both at once to effectively turn these devices into dual-SIM smartphones. If you are someone who kept away from iPhones because they lacked dual-SIM functionality, now is a great chance to buy an iPhone.
Can iPhone Xs Beat Samsung Galaxy Note 9 And Google Pixel 3 XL?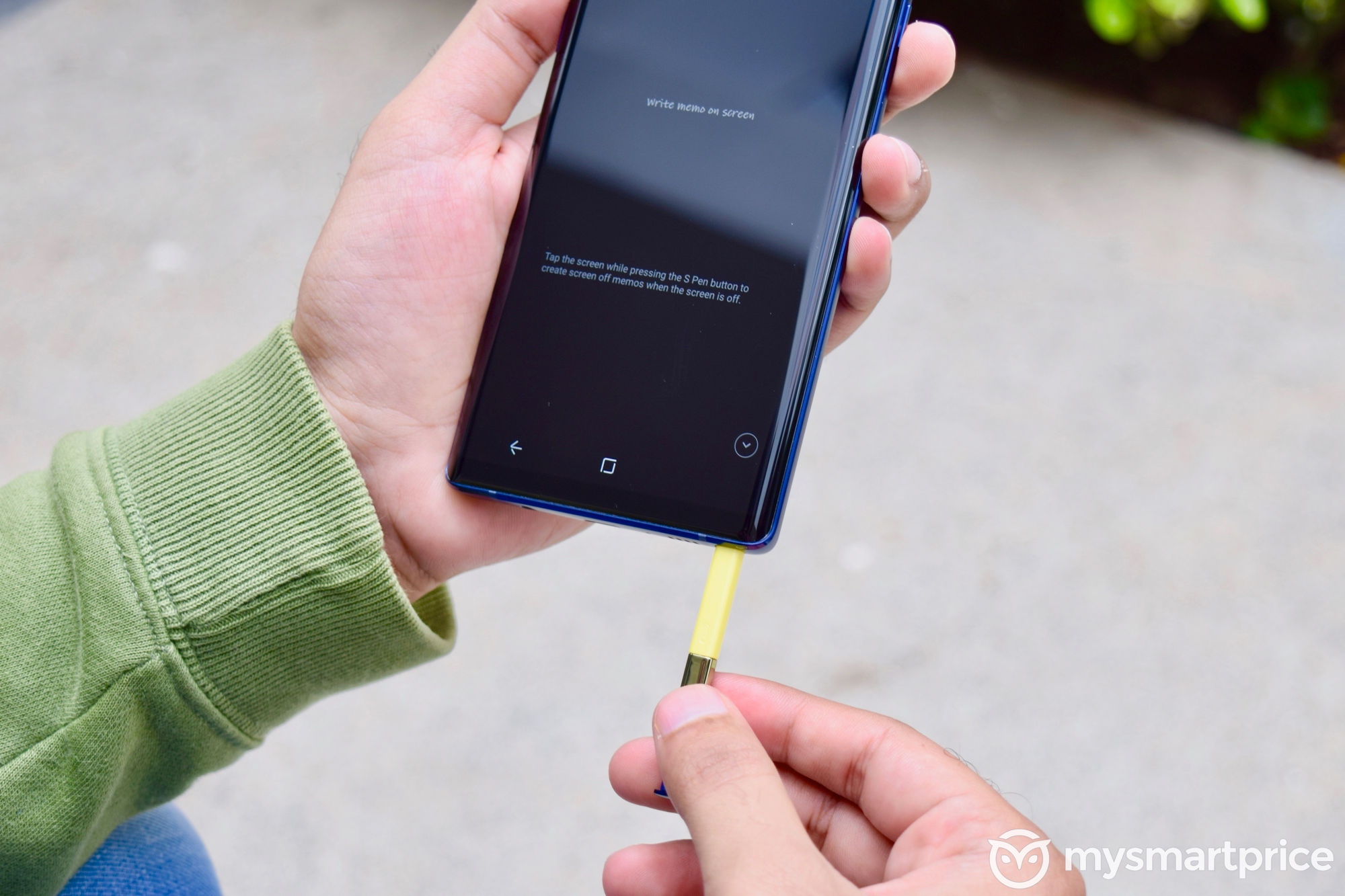 It's hard to choose a platform between Android and iOS. While the former offers you choice and customisability, the latter offers a smoother performance and a longer life, thanks to Apple's excellent track record when it comes to software update support. However, there are people (like me) who can sway both ways, between Android and iOS platforms, depending on the capabilities of the best phones on the respective platforms at that point in time. This year, it looks like most smartphone consumers, who have deep pockets, will have to choose between the iPhone Xs and its Android competitors: the Google Pixel 3 and the recently released Galaxy Note 9 (Review).
Apple has used the same Samsung-made Super AMOLED panel that has been used in the Galaxy Note 9, so the screen performance is similar to naked eyes. Compared to the Pixel 3 duo, the iPhone Xs series have screens with higher brightness and better colour accuracy. Performance-wise, Samsung hasn't been able to catch up to Apple's excellent chipsets and optimised software even with its Exynos 9810 chipset. The Pixel 3 and the Pixel 3 XL will be launched with the Qualcomm Snapdragon 845 processor. We think that Pixel phones can match iPhone Xs' speed and UI smoothness. The same can't be said about the Galaxy Note 9.
In the imaging aspect, the Galaxy Note 9 can defeat the iPhone X's camera in low-light conditions, while the iPhone X records smoother videos than the Galaxy Note 9. So, it remains to be seen how Apple has improved upon the iPhone Xs devices this year. We will only be able to tell you that after thorough testing a few weeks from now. We don't know how the battery life of the iPhone Xs and the iPhone Xs Max would fare against that of the Galaxy Note 9, Pixel 3, and the Pixel 3 XL. In my usage, the Galaxy Note 9 lasted me as long as my iPhone X. The iPhone Xs Max definitely lasts longer. All new iPhones also feature faster wireless charging.
The iPhone Xs and the iPhone Xs Max feature a better screen, faster performance, longer software update support, and longer battery life than that of the Pixel 3 duo and the Galaxy Note 9. However, we would be able to confidently announce the results of the upcoming premium smartphone head-to-head battle after test all phones side-by-side in the next few weeks.
Tell me about the colours
Apart from last year's Silver and Space Grey colour variants, both iPhone Xs and iPhone Xs Max are available in a newer, Gold colour variant. We would recommend going with the Gold variant since it's not too blingy. However, if you are someone who likes understated colours, you should have a look at Silver or Space Grey.
If you want more colourful colour options, look out for the iPhone Xr.