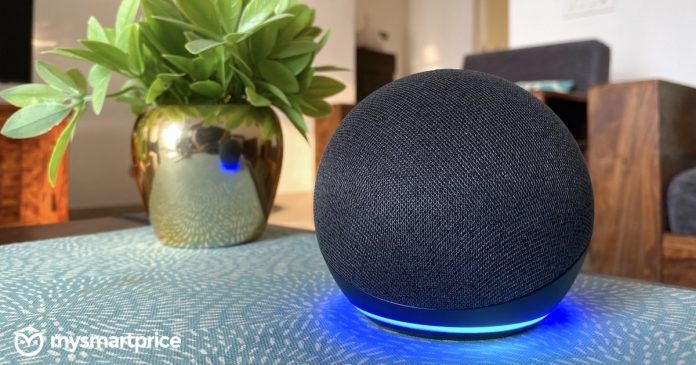 I can't help but begin this review by referencing the overused "new normal" terminology. Because, holed inside my house for the past eight months now, the smart speaker has suddenly become more useful. We use the Echo Spot in the kitchen for quickly watching recipes or setting timers when cooking. The Google Nest Hub is possibly the best digital frame one can buy. And, every time a photo memory slides in – we can't help but control our wide grin. In fact, we use it as a multi-room speaker with the new Nest Audio now. 
The possibilities and use cases of using a smart speaker are endless. But most importantly, there's a genuine use case for one now, at least in our household; something that was clearly missing before the "new normal."
Also read: Amazon Echo Input Portable Edition Smart Speaker Review
Which is why, when Amazon sent across the Echo Dot (4th Gen), I was pretty stoked. Amazon has made some legit upgrades to the Echo Dot range and considering I haven't reviewed any previous generation Echo Dot speaker yet, this one could be a fresh perspective for someone who is buying a small smart speaker for the first time.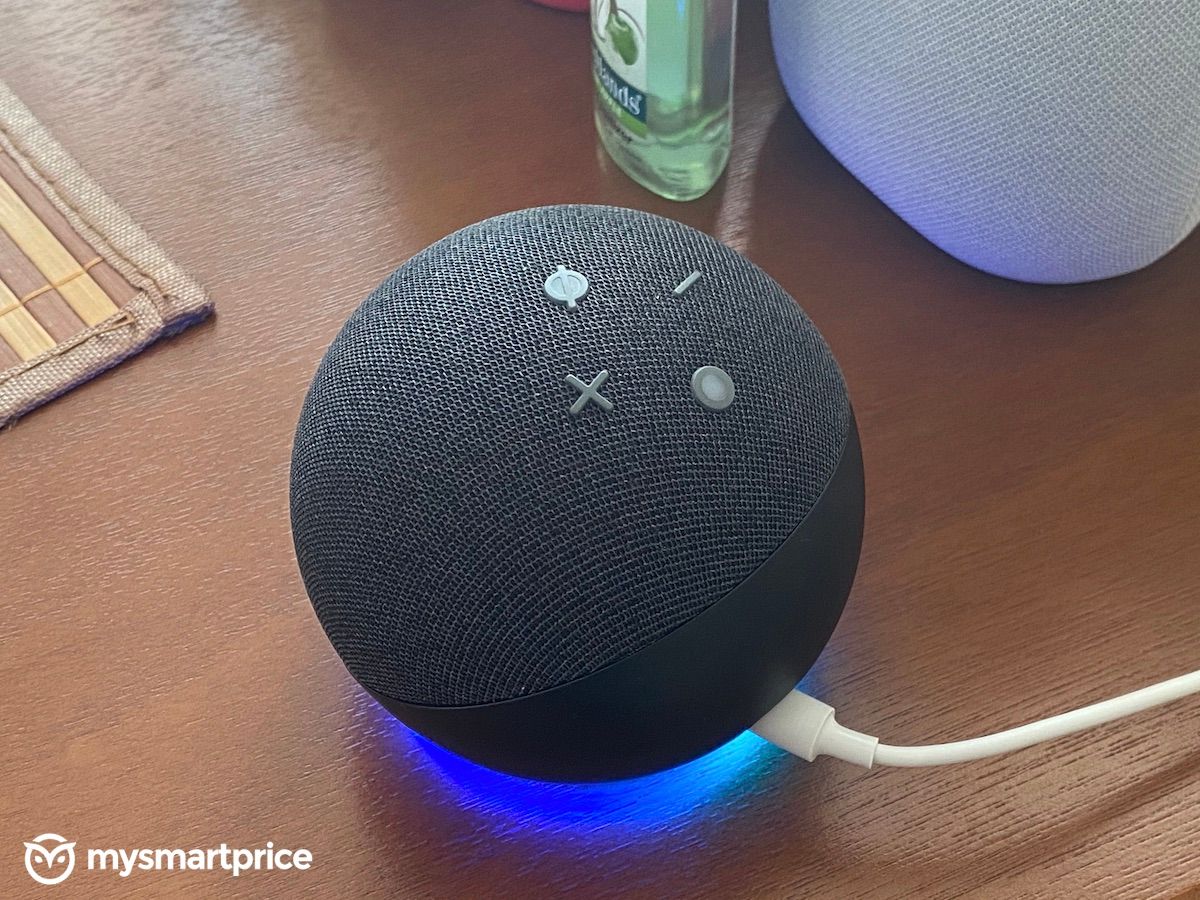 Amazon Echo Dot (4th Gen): new, upgraded design language
First thing you notice is that Amazon has decided to replace the puck-shaped form factor for an orb-shaped one now. The design team at Amazon has decided to maintain a uniform design language across the Echo product lineup. I like it. 
Plus, one must appreciate the fact that Amazon is doing all it takes to make earth-friendly products…without removing the charger from the box or pricing products exorbitantly (read: Apple). For context, check the image below which highlights all the sustainable design choices made by Amazon.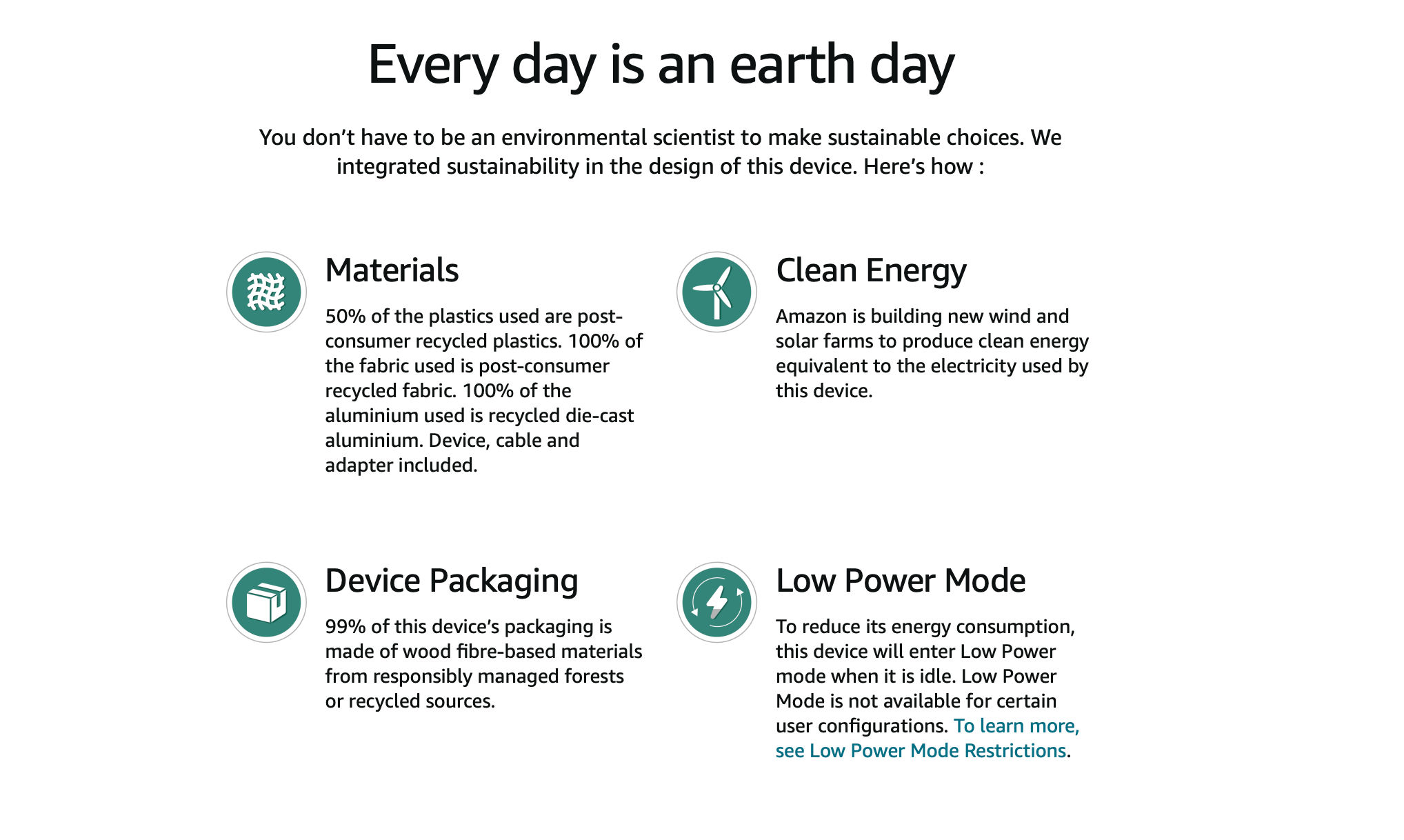 Anyway, the Echo Dot (4th Gen) is available in Blue, White, and Black colours. We got the Black one and it looks pretty good, especially in the fabric wrapped around the plastic exterior. Most smart speakers are wrapped in fabric these days. This makes these products – including the Echo Dot (4th Gen) – blend in with most home interiors. Coming back to the physical exterior, the ring light has moved to the base. It lights up in Blue when you call for Alexa – Amazon's homegrown voice assistant. Red light indicates the mic is out. And finally, yellow shows the new power saving mode that doesn't draw too much power from the 15W plug and saves energy. 
Also read: Amazon Echo Studio Review: The Smart Speaker For The Audiophile In You
This ring light is pretty powerful and is a very good visual indicator. But, I can't help but feel that Google's LEDs feel like slightly more elegant solutions. 
Moving on, there are proper, clicky buttons on the top. There's the volume control button, a button to invoke Alexa, and a final button to physically switch off the mic. To round off the design, we have the power port on the rear and a 3.5mm jack to connect to other speakers.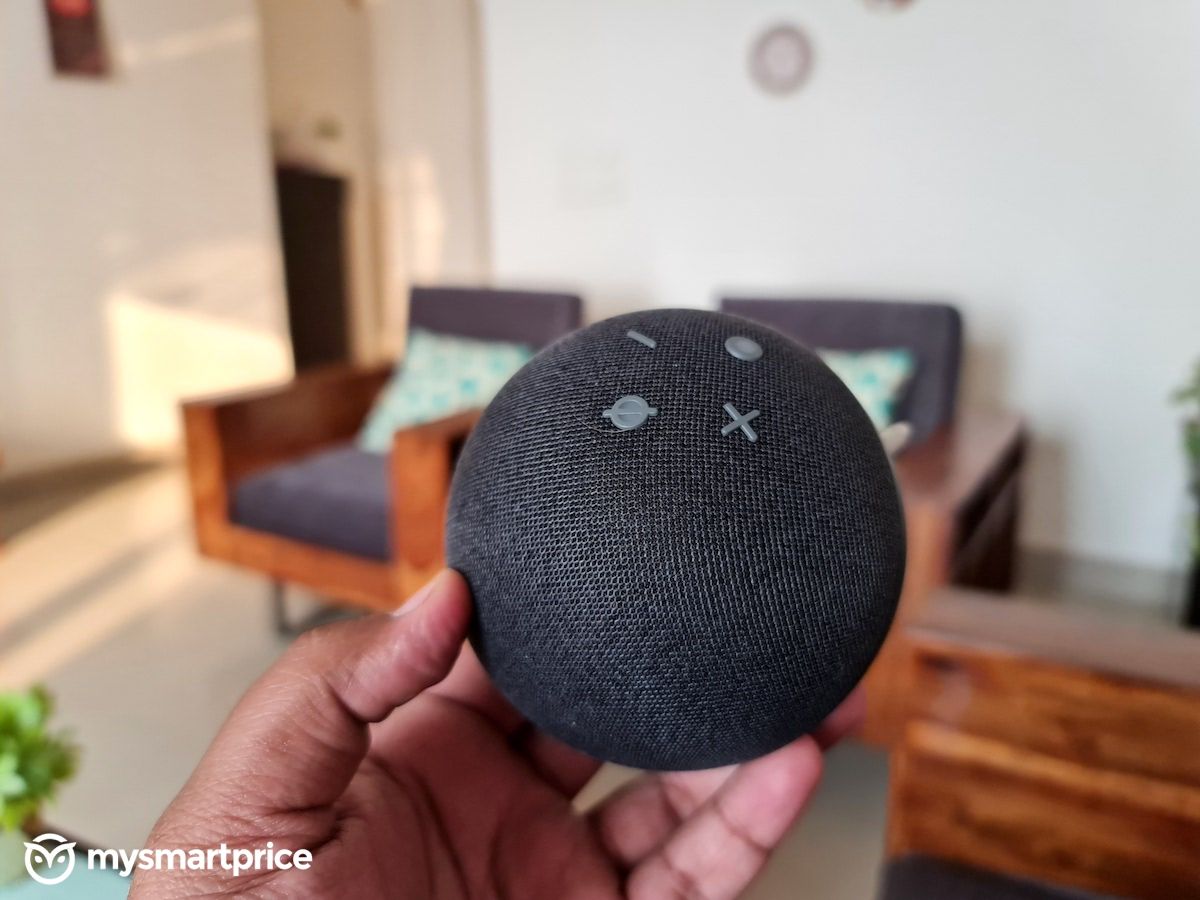 Amazon Echo Dot (4th Gen): mics and new features
The four far-field microphones make the Echo Dot (4th Gen) far more sensitive to your voice compared to Google's Nest range of speakers. I tested it out against the new Nest Audio, and the Echo Dot could hear me clearly from a distance. But yes, Alexa's hearing capabilities are slightly hampered when music starts playing but that's to be expected. 
As for connecting the Echo Dot (4th Gen) to a smartphone or tablet, it is as simple as downloading the Alexa app and adding a new device. Before I start talking about the smarts, Amazon introduced a new feature called Alexa Guard, along with the new speakers, at launch. Essentially, when you are not at home, you can set your Echo device to listen for intruder footsteps and alert you. Unfortunately, that feature was not available during my testing.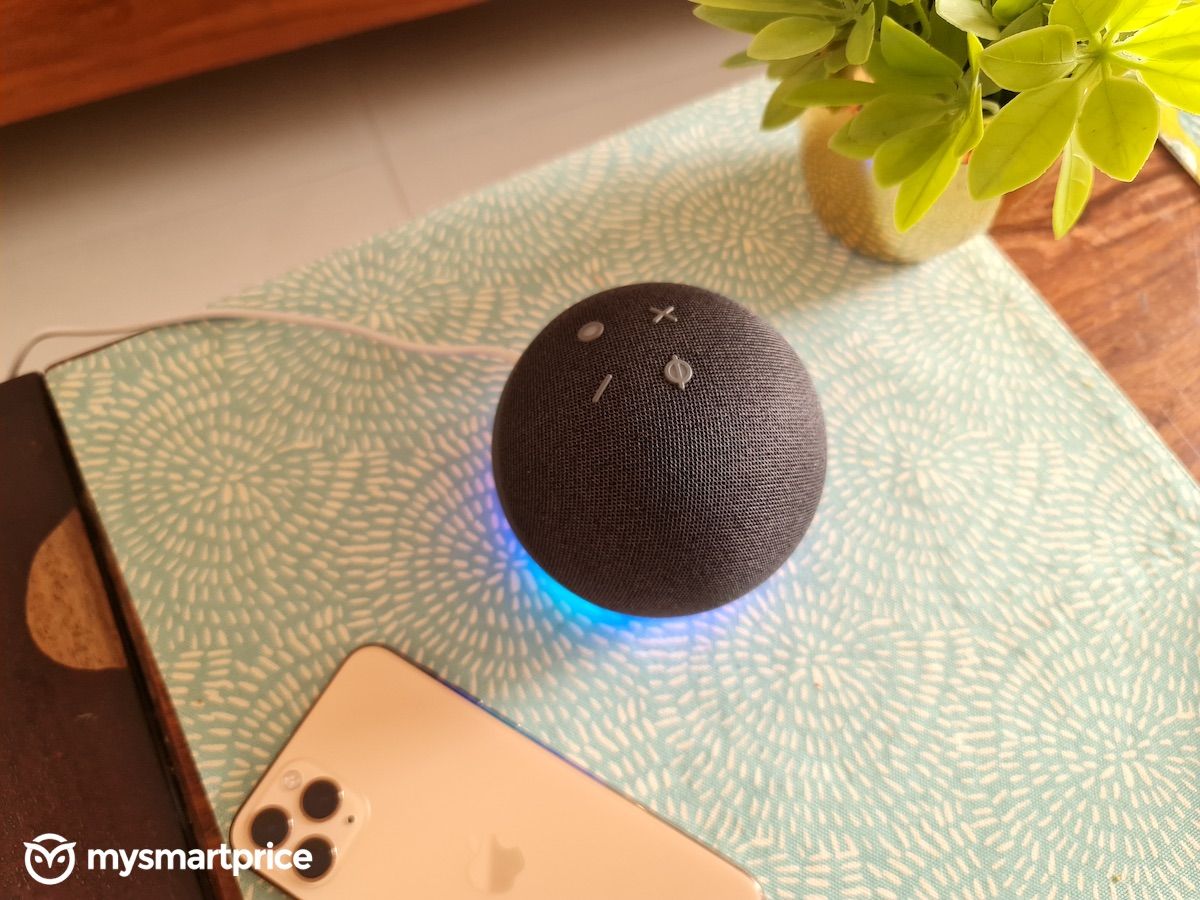 Amazon Echo Dot (4th Gen): the smarter assistant
I've used Alexa and the Google Assistant extensively on smart speakers and picking a winner between the two is impossible. It would be like comparing apples to oranges really. However, let me highlight the points that felt strikingly different to me between the two voice assistants: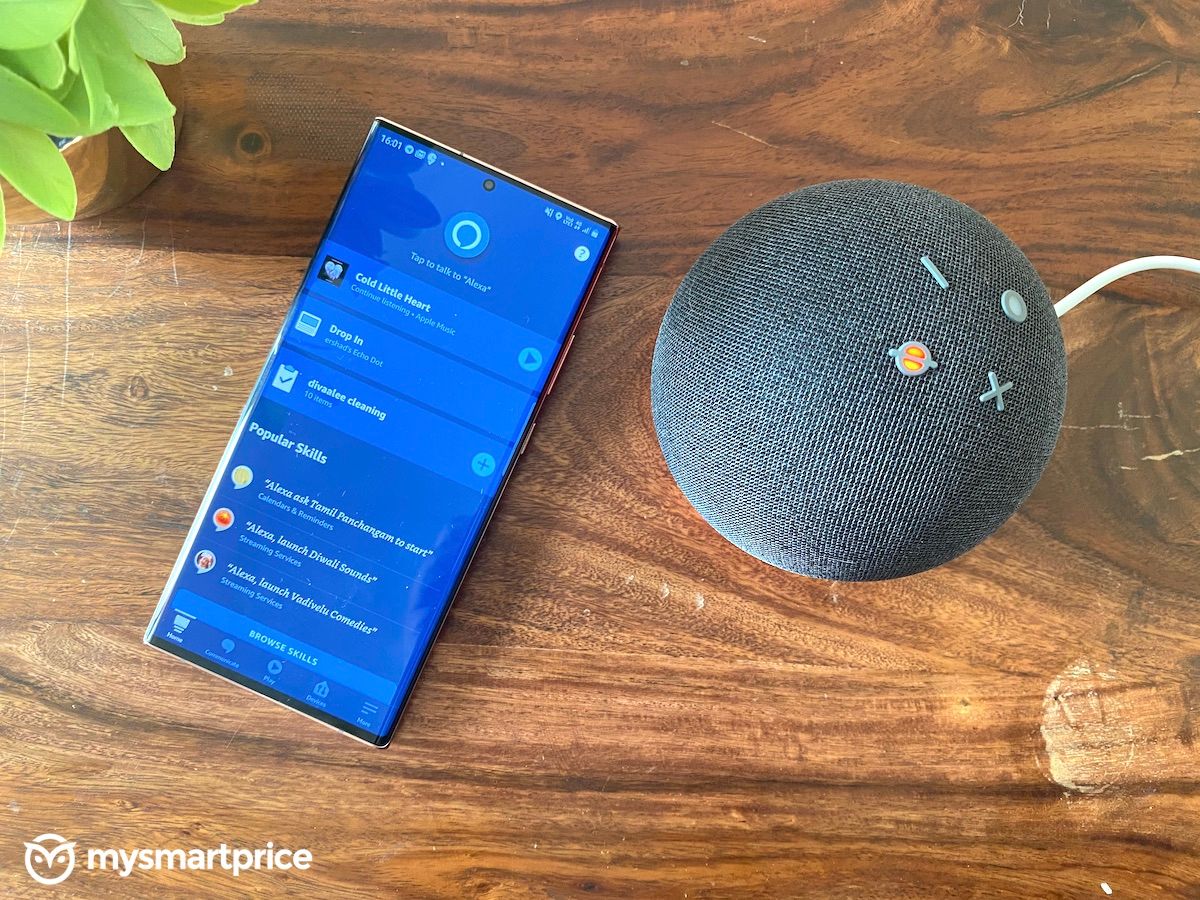 Both the voice assistants are equally capable of connecting to different IoT devices. 

Alexa's Natural Language processing for Indian voices and recognition of Indian regional languages – especially song titles in more complex languages such as Tamil, Telugu – is more accurate. On the flipside, the Google Assistant has the option to cast music directly from many apps and it works exceptionally well. Alexa Cast is limited to Amazon Music for now and that is a pity.

Alexa's Skills is a truly distinguish feature for Amazon's Echo devices and gives it a sizeable lead over Google. However, Google is better at search queries as it should be.

Both Google Assistant and Alexa in India support many music services and podcasts too. But Alexa has an upper hand by including a direct integration to Apple Podcasts, which has all the podcasts that one would possibly ever need. 

Follow up conversations are switched off by default on Alexa and the Assistant. Although, it is available at your beck and call. It works fairly well.
Also read: Google Nest Hub Review: A Lost Chance?
So yeah, between Alexa and Google Assistant it all boils down to the ecosystem you prefer. If it helps, Alexa has a larger range of smart devices and is more popular in India. Therefore, Amazon also extends more support with Natural Language voice processing for Hindi and Hinglish as well. These are major advances in voice technology that make or break the buying decision for an Indian household.
Amazon Echo Dot (4th Gen): sound quality
In the 4th Gen Echo Dot, Amazon hasn't changed the size of the driver. It is still the same 1.6-inch or 40mm (approx.) driver that is upward firing now. Amazon claims that it is tuned for better bass. Now, I don't have any point of reference with a previous generation Echo Dot speaker to actually confirm that claim. 
However, I can tell you the mid-bass is tight and full. In a song like Mirza by Nucleya, you can clearly hear the thump and no decay either. But, let it be known that the sub-bass is almost absent in songs that like to stay in the extreme low end of the frequency spectrum.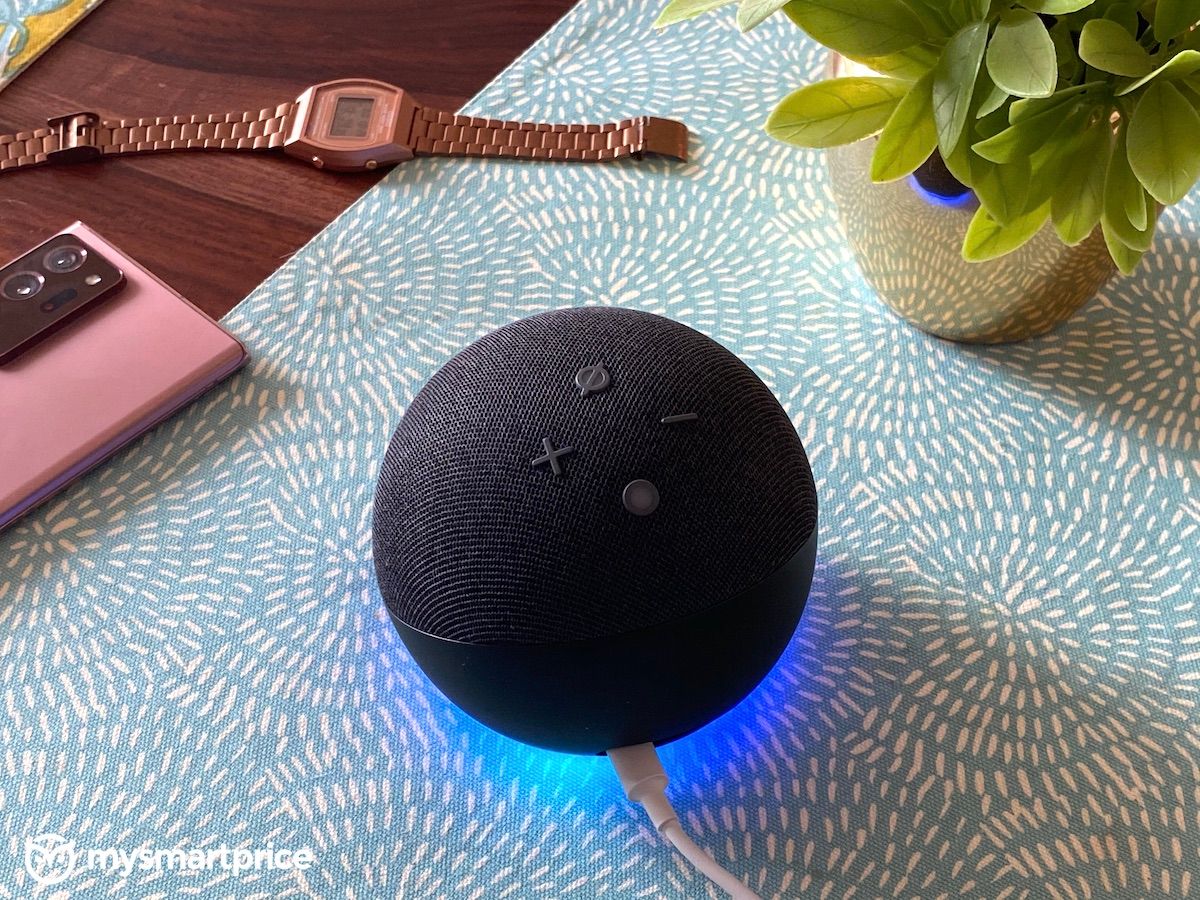 But, you must understand the physical limitation of the driver size and the form factor here. Since, it is a single driver, you can't expect stereo separation, soundstaging, or surround. It plays sound in and around its vicinity but can fill up a large bedroom. It does get pretty loud for a small speaker, though, and it maintains the clarity even at the highest volume. Plus, I feel that Amazon's engineers have tuned it to sound tight and mid-bass forward. Which is a good thing, depending on how you look at it. 
Now, the mids are definitely slightly recessed as a result. Most buyers won't feel the difference if they are listening to only a podcast with mostly mid frequencies and nothing to interrupt it. But, in music playback I was slightly disappointed with this approach. A bit more forward sounding mids would've helped Benjamin Clementine's excellent, big voice come through even better in his excellent song London. As for the highs, they are not as sparkly and clean as the new Nest Audio I've been testing out. But, then again, not the right comparison. So, all I can say is no complaints per se. 
Overall, the Echo Dot (4th Gen) is tuned well enough. And, I think it sounds crisper and tighter than many other tiny speakers in this price range. 
Should you buy the Amazon Echo Dot (4th Gen)?
When you look at the latest iteration of the Echo Dot in isolation, it is a good upgrade over its predecessor. However, if you have the 3rd Gen Echo, you might not need the 4th Gen one unless you absolutely want a small smart assistant speaker with a good sound. If you actually have to upgrade, the right path would be to get the bigger Echo orb. But, this advice is for an ideal world where there is no competition.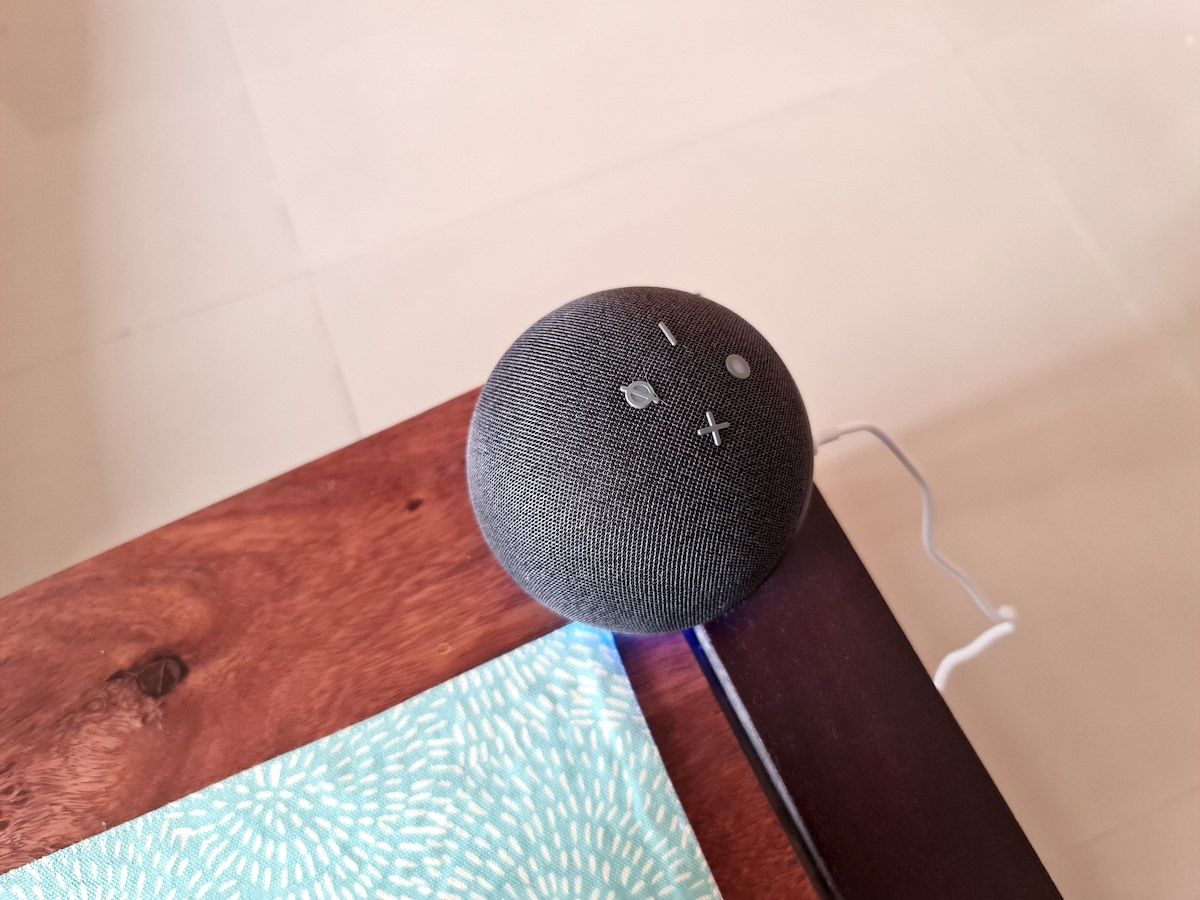 If you are not particularly invested in Alexa's ecosystem and can make a switch to a smart speaker with Google Assistant, you can't find a better value than the Mi Smart Speaker now. It is criminally underpriced for the quality on offer. The Mi Smart Speaker has a bigger design and a better soundstage for about the same price as an Echo Dot (4th Gen) on discount. That is until the Echo Dot (4th Gen) is on a discount. On regular days, the actual retail price of Rs 4,490 — while the same as last year's launch price — feels a bit much for what's on offer. Plus, the 3rd Gen Echo Dot is available for a sweet deal right now of around Rs 2,300 and that makes it more desirable.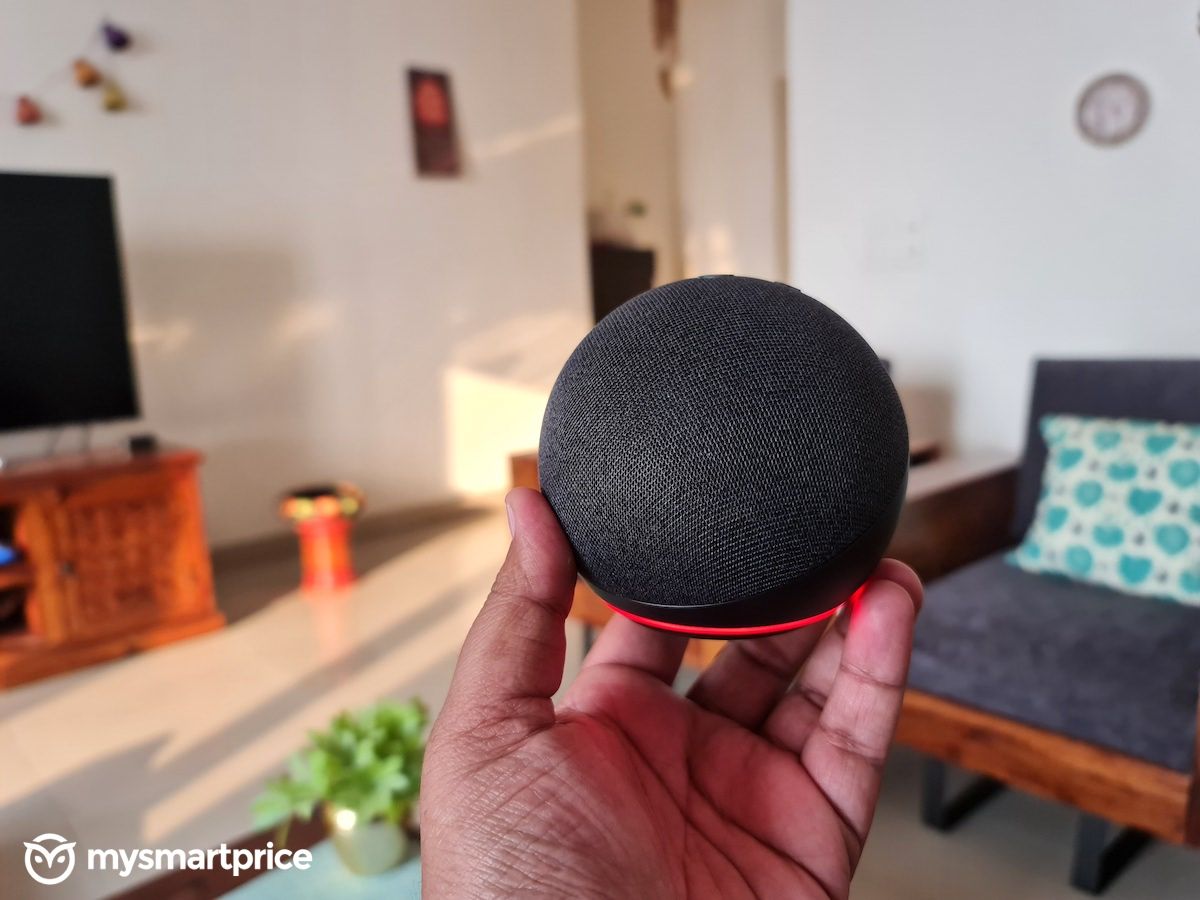 All in all, I do like the Echo Dot (4th Gen) but at its discounted price and would even recommend it for the good sound quality. But, if you pay any more than the discounted price, the value proposition starts dwindling considerably.
Amazon Echo Dot (4th Gen)
Rs 4,499
Thanks for reading till the end of this article. For more such informative and exclusive tech content, like our Facebook page