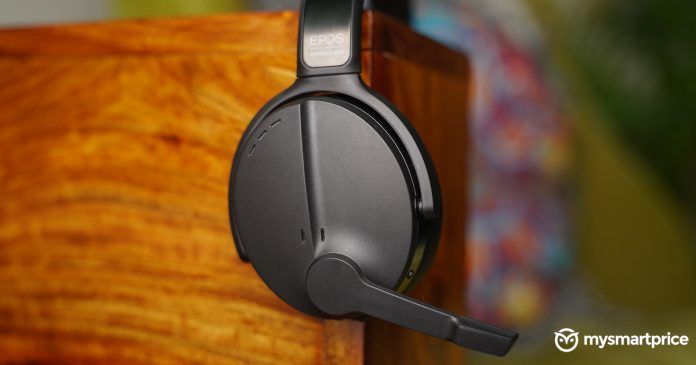 I am not going to keep beating a dead horse, it is a known fact by now that companies are increasingly adopting a work from home strategy ever since the pandemic struck us last year. And therefore, the tech required to do work is also moving at a fast pace. Obviously, portable audio equipment brands are seeing an uptick in sales because headphones and earphones are pretty sought after tech right now. Chancing upon that opportunity, Denmark-based EPOS Audio decided to step foot in India last year. 
One of EPOS' offerings is the Adapt 560, with a Sennheiser branding. Unfortunately, the joint venture has now ended. Regardless, Sennheiser is obviously a known entity in the audio space and that's enough to pique your interest, and mine. But, is that enough? Let's review.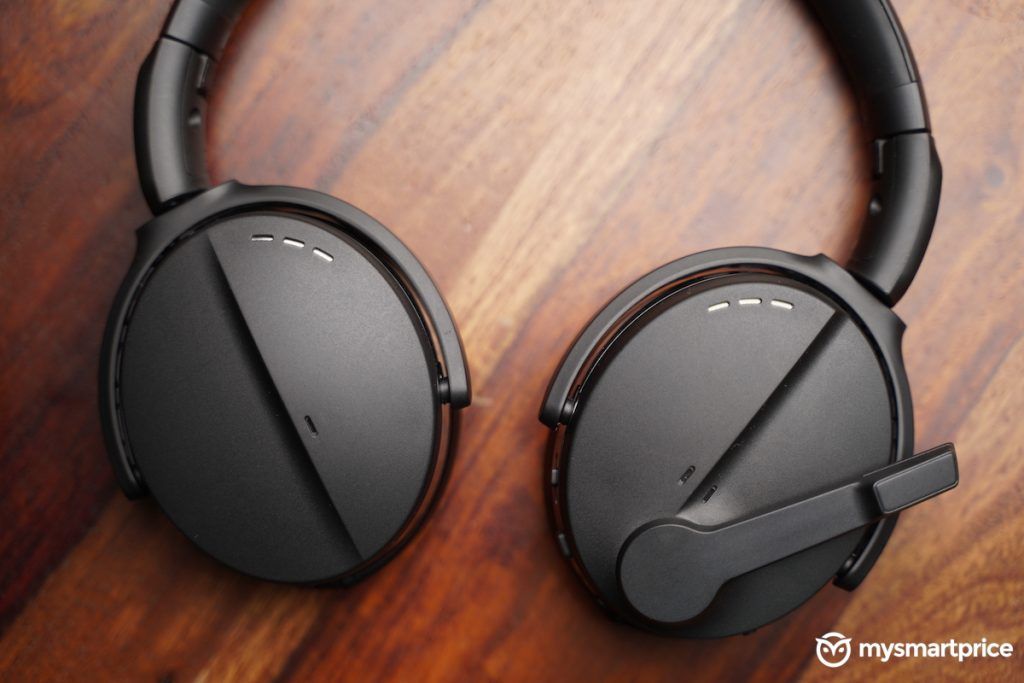 Design and Fit
The headphones come inside a nice and compact carry case with a soft cloth exterior. The case and the headphones, in Black, look very professional but could be boring for some. But, I like Black headphones, so I am not really complaining. Anyway, the Adapt 560 follows your standard circumaural design but it is not a big headphone. It barely cups my ears. And considering I am not a big fan of headphones — since I have a big head and I sweat easily — I was fairly surprised at how comfortable these were.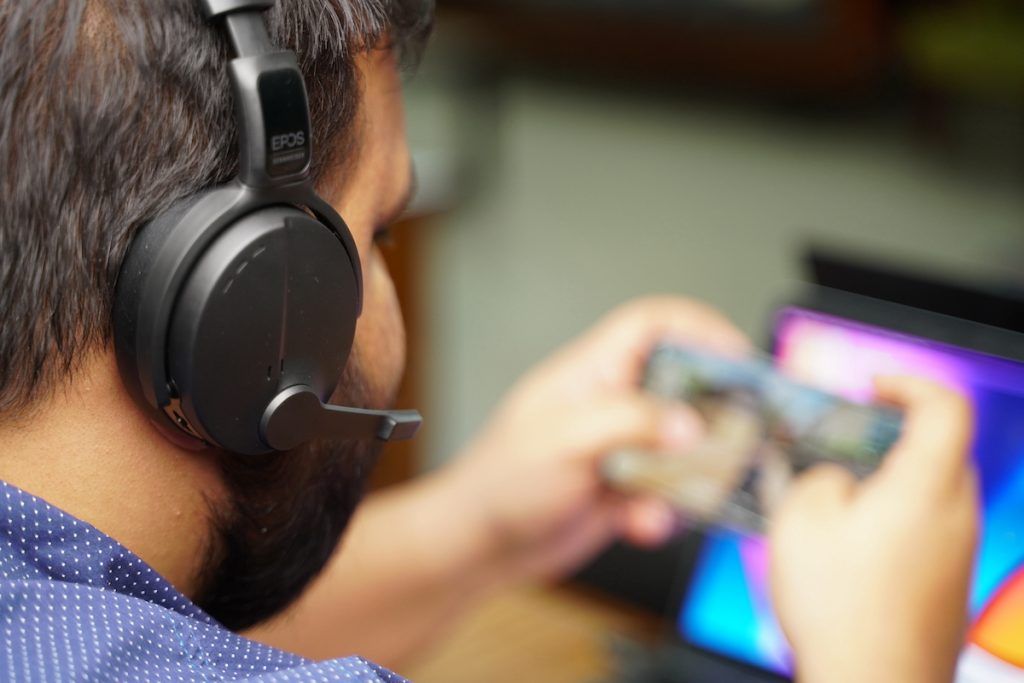 Yes, my pinna started hurting after a couple of hours, but a few minutes with the headphones off my head solved that problem. I'd rate these highly on the comfort factor as the padding on the headband and the fake leather earcups felt super soft and comfy on my gargantuan head. On the outside of the earcups, you'll find the mics for external noise cancellation. Plus, the most important addition is the boom extension arm mic. By default, when not in use, it is tucked away on the outside of the right earcup. When you want to use it just push it out and it will reach halfway to your mouth making it easy to have a conversation. 
Moving on, the entire headphones are made of plastic and the headband offers a fair bit of flex too. Plus, the headband can also be expanded to fit your head. What I also like about the design is the earcups can fold flat and inwards, making it easy to stowaway the Adapt 560 inside its compact case.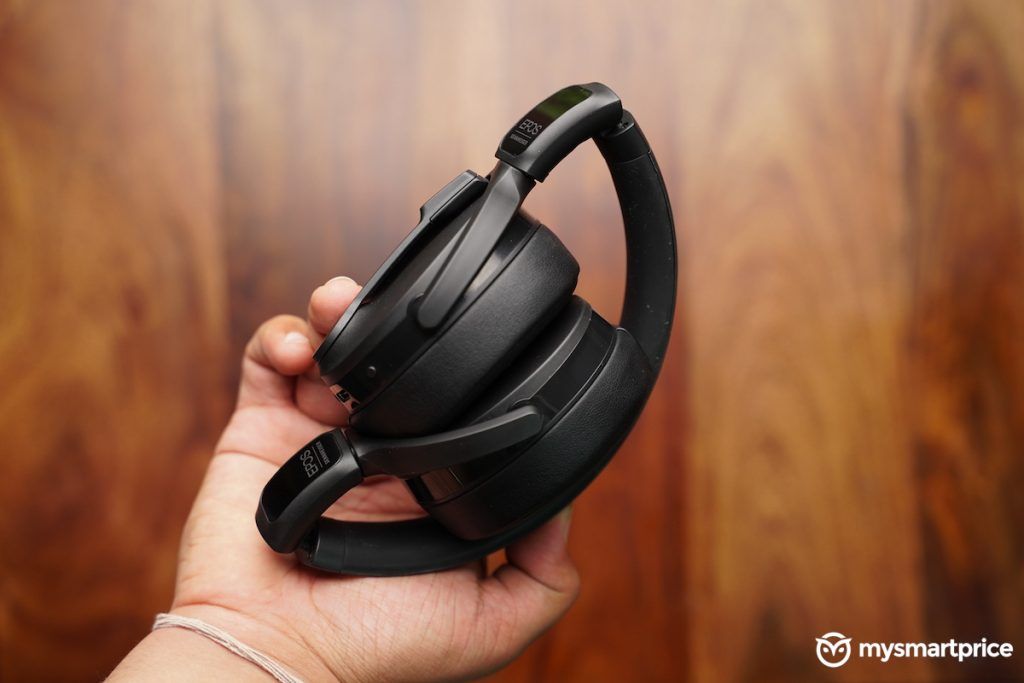 All in all, the design is restrained and nondescript.
Also read: Realme Buds Air 2 Review – I Like it More Than the Realme Buds Air Pro
Controls and Battery Life
As for the controls, you don't get any touch controls, which is now a standard feature in consumer headphones that cost as much as the Adapt 560. However, I am not really complaining because I generally don't mind physical buttons. Although, the buttons on the Adapt 560 are definitely teeny. My pudgy finger had a hard time pressing it. Anyway, there are dedicated buttons for Voice Assistant activation, switching on/off the ANC, and switching off the headphones. Unfortunately, the headphones don't have an auto switch off function, which caused me to drain my battery inadvertently a couple of times. There's also this slider for volume control, and the button also doubles up as a click to play/pause music. Honestly, it felt a little too fiddly to use these controls. I never got used to it in the long time that I've had these headphones.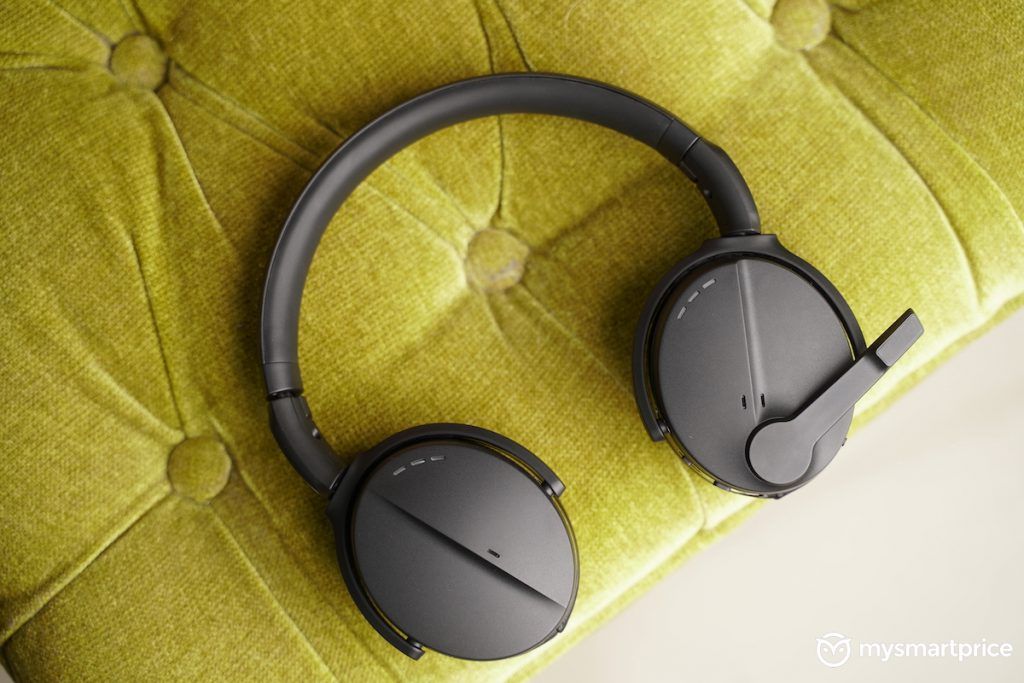 As for the battery life, EPOS claims 20 hours of continuous playback. I got around 18, which is almost there. There are other headphones in the same price range that offer better battery life honestly. 
Sound and Mic Quality
The Adapt 560 has a very good microphone. That's a given. People on the other end of a Zoom call were impressed by how I sounded. As for the sound signature, it is extremely warm but clean. The soundstaging is great and the instrument separation is fantastic too. But, the warm bass lacks any sort of bite. It is the kind of sound that is tuned for laid back listening for long sessions. Perfect for listening to podcasts, music in the background while you type out an email furiously on your keyboard. The ANC quality is serviceable too, which should drown out any sort of external noise when you are hard at work at home.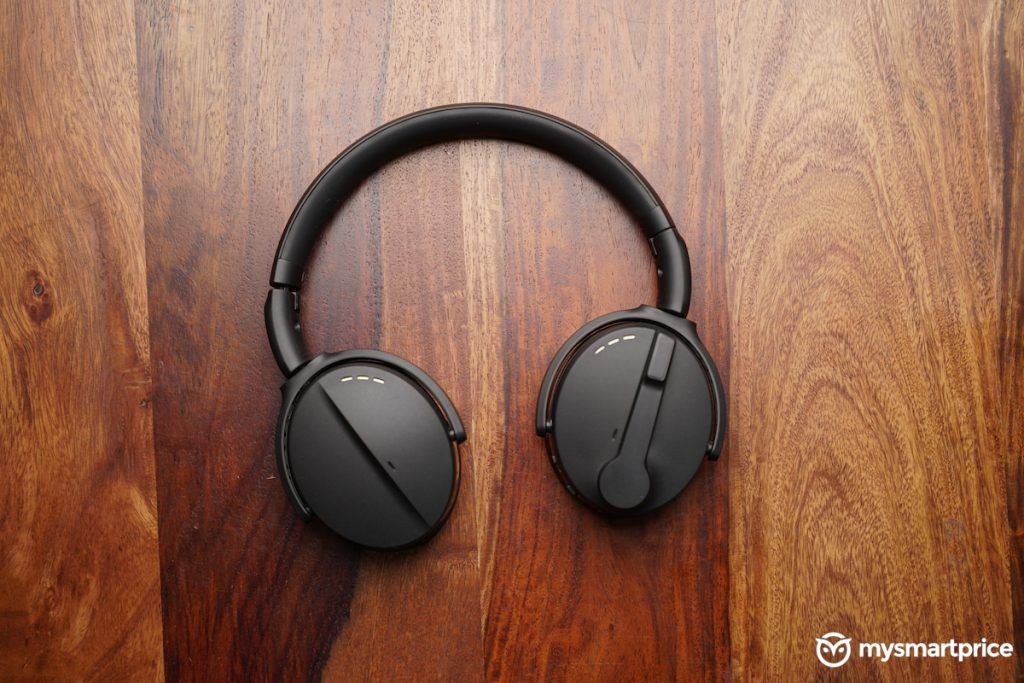 Should you buy the EPOS Adapt 560?
At Rs 29,990, the EPOS Adapt 560 is not a bad proposition per se. But, there are consumer-grade headphones that offer way better value, sound, and features. For example, the Sony WH-1000XM4 and the Bose 700NC. Regardless, these are not available in the consumer market – online or offline – easily. But, should IT Managers buy it for their enterprise? Oh, for sure. I mean it makes total sense to bundle these headphones along with employees' laptops, especially now that employees are working from home. I suppose EPOS will also offer massive discounts if you are bulk buying. 
What do you make of these headphones? Let me know in the comments below. 
Thanks for reading till the end of this article. For more such informative and exclusive tech content, like our Facebook page