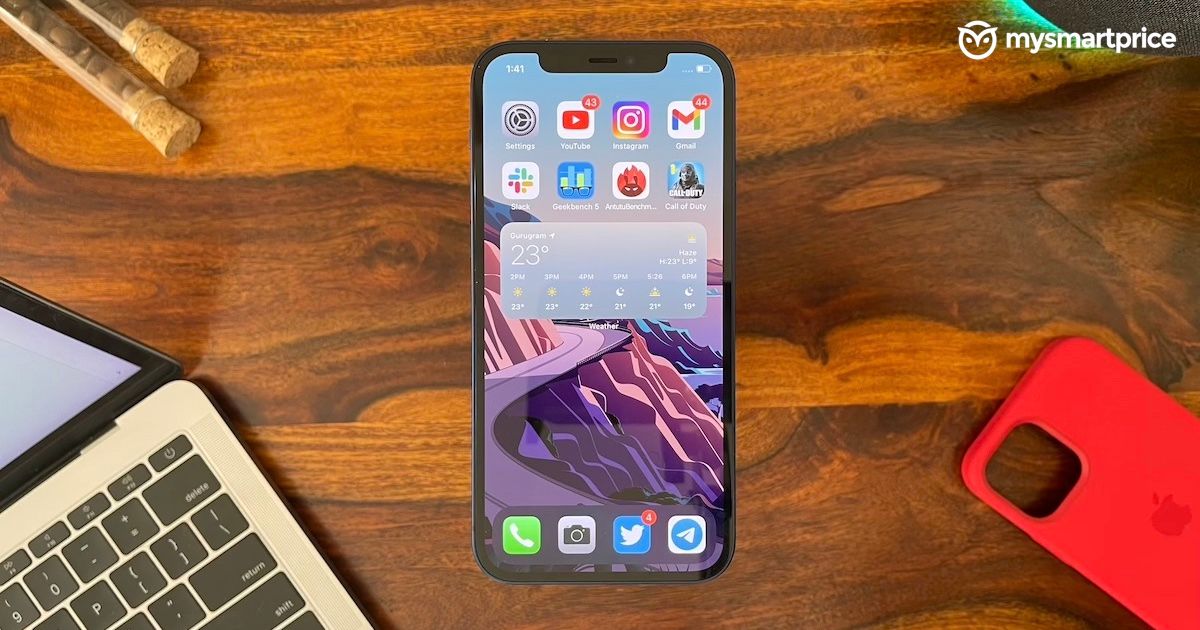 Here's the deal, of all the iPhone's Apple has launched in 2020, the iPhone 12 is the perfect one for most folks. That's it. That's the review. You can close this page and move on.
Design and Build Quality
9.7/10
Battery Performance
8.0/10
What Is Good?
Excellent design and in-hand feel
Good power efficiency
Reliable performance
Good cameras
Best value among all the iPhone 12s
What Is Bad?
Spotty network performance
Charging speeds could be better
No high refresh rate display
[P_REVIEW post_id=193853 visual='full']
But, I'm sure there are many who want to know why I — and most others — think that. Furthermore, many would also want to know if they should upgrade from an iPhone 11 or not. And, most folks on the two-year upgrade cycle would want to know if the iPhone 12 is a better deal compared to the iPhone XS or X. Finally, there'd definitely be a certain sect of people who might want to switch from an Android phone.
I believe, by the end of the review I'd have answered all these doubts and more. Also for transparency's sake, I've been using the phone for a good 20 days now and its been a month since it reached customers hands for the first time world-wide. So, let's begin.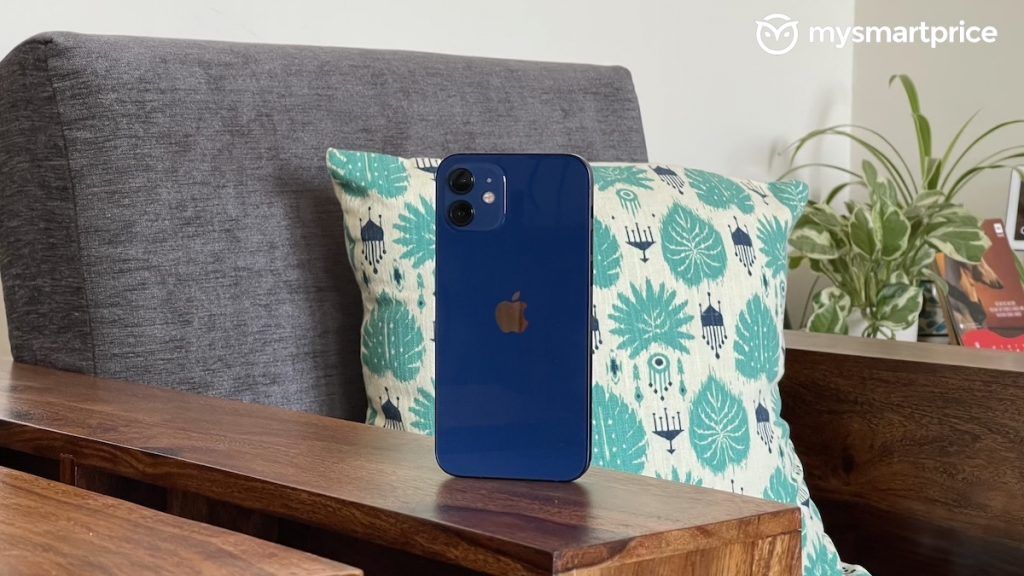 iPhone 12 Design: don't be square, curves are passé
I spoke at length about the iPhone 12's design in my hands-on piece. Most of my thoughts remain the same. I absolutely admire the squarish iPhone 5-like design with a modern aesthetic. And to add to that, it is a treat to hold and use. Thanks to the aluminium frame, the iPhone 12 is super light. In fact, it is smaller and lighter than even the iPhone 11. Like I'd mentioned before, this is the perfectly-sized phone for me.
After 20 days, I really can't get over the ease of use and how natural it feels in the hands without ever feeling fragile. Plus, the ceramic shield on the front has held up well without a single scratch in the screen. Yup, I used it without a screen guard. Talk about courage.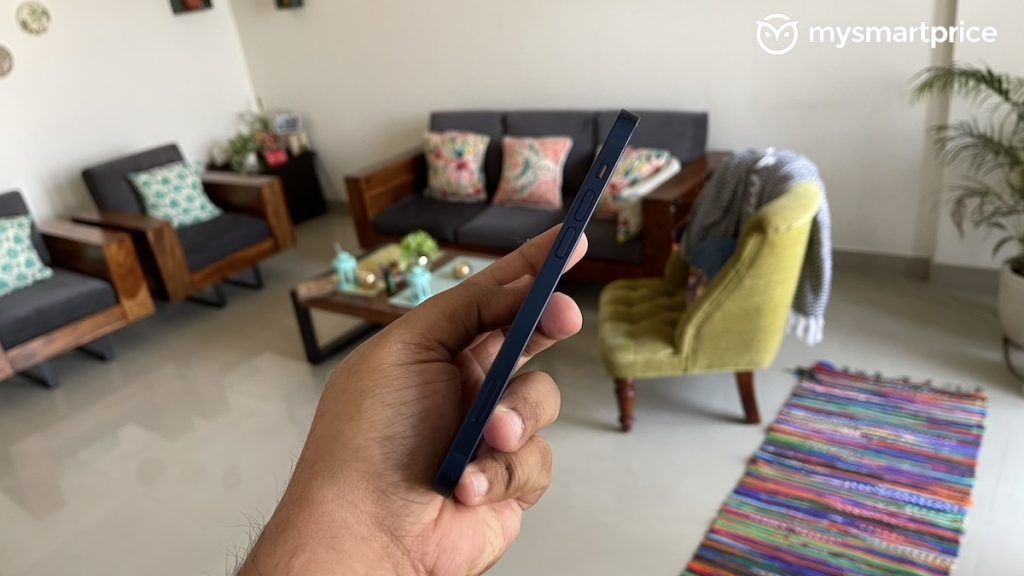 While aluminium is the cheaper material compared to the stainless steel on the iPhone 12 Pro and iPhone 12 Pro Max, there are certain undeniable advantages.
It makes the phone lighter as I've mentioned.

It isn't as glossy as stainless steel and therefore it doesn't attract fingerprints.

Most importantly, aluminium is a better conductor of heat and therefore doesn't heat up as much while gaming. And, this was evident from my time with the iPhone 12 Pro Max. While gaming on the iPhone 12, the phone didn't ever touch 40 degrees after 30 mins sessions. The same wasn't true for the iPhone 12 Pro Max. Surprising right? Well, it is true.
So yeah, the iPhone 12 according to me is the perfectly sized phone with excellent ergonomics. And no, it doesn't bite into your palms with its "supposedly" sharp edges. If I had to pick out one tiny issue, it'd be the glossy back. Fingerprints show up easily on the darker colour variants such as Black and the Blue I am using. But, don't hesitate to put this phone in a nice thick case, because even the combined weight will be easy to handle.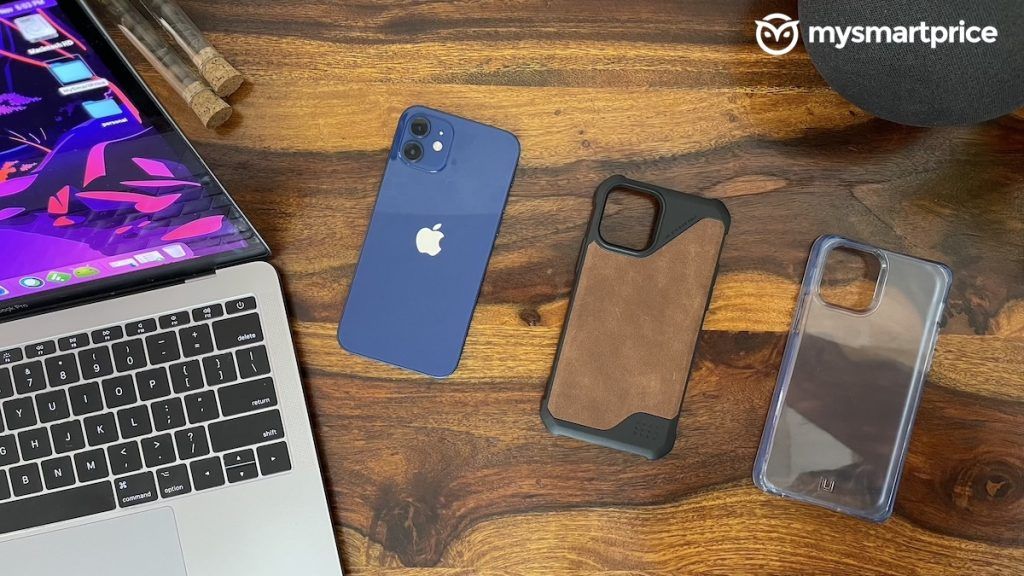 iPhone 12 Display: the subtle art of deception
The iPhone 12's display is the reason why even iPhone 11 will be enticed to switch. You now get an OLED display compared to the IPS LCD panel on the previous generation iPhone. It is undoubtedly gorgeous to look at and I didn't notice any colour shifts whatsoever, which is generally not the case with curved panels on phones such as the OnePlus 8 Pro. Anyway, I absolutely loved watching content on this well-calibrated panel. You also get support for Dolby Vision HDR. And, as for the haptic feedback, it is phenomenal as usual.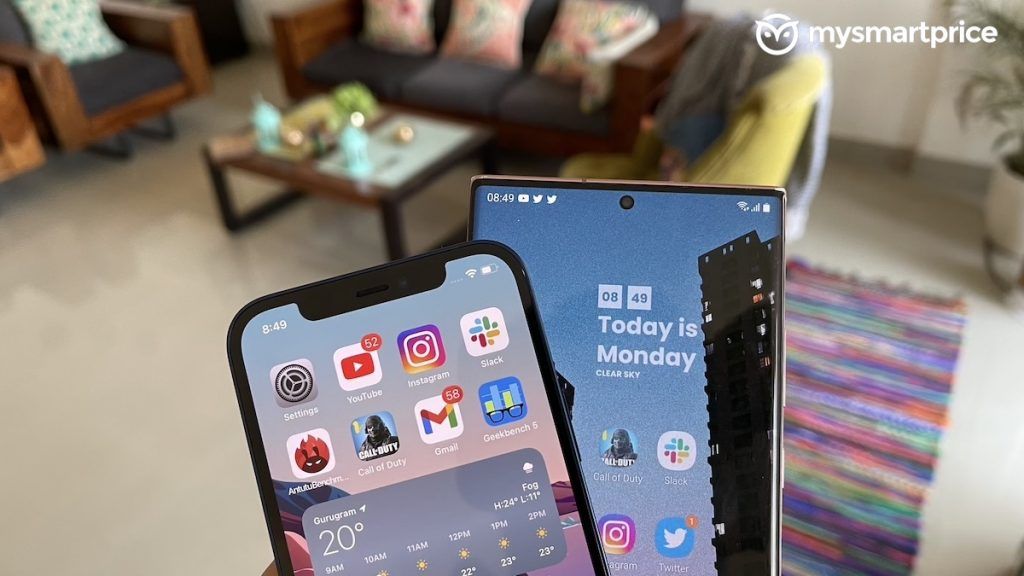 But, not everything is hunky dory:
The 60Hz refresh rate is definitely a let down. Apple decided to spend its energy on 5G this year, instead. That said, I didn't particularly bother about this fact until I started penning this review. Essentially, the animations are so smooth that most people won't really care.

The notch is irritating. I said that during my first impressions and 20 days hasn't done much to change my mind.

It doesn't get as bright as the iPhone 12 Pro/iPhone 12 Pro Max. Another spec detail that won't matter unless you see the two phones side-by-side.



Clearly, Apple is the only brand which can convince the world and reviewers — who are otherwise very critical of Android phones — that 60Hz refresh rate and a notch is fine. I don't think it is, especially in 2020. ProMotion should've been introduced in the iPhone 12 series. No two ways about it.
iPhone 12 Camera: same old efficiency with a few new tricks
Before I wax eloquent about the cameras on the iPhone 12, it is not a whole deal better than the iPhone 11. But for anyone on an iPhone XS or older iPhones, the iPhone 12's cameras are going to be a remarkable upgrade. Let me break down my findings: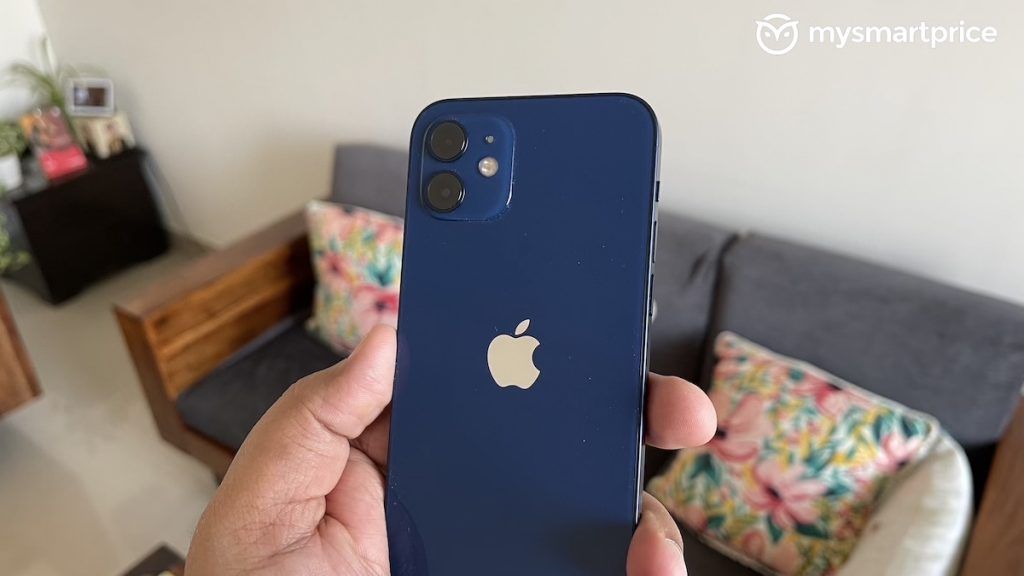 The iPhone 12's major strengths are the punchy colours and the excellent dynamic range, thanks to the new Smart HDR 3 algorithm.

And conversely, the phone's 12MP sensor is definitely showing its age when it comes to sensor details. I found it lacking in sharpness compared to the kind of high resolution sensors we've seen on Android phones. Having said that, low light performance is now slightly better than the iPhone 11 series thanks to the wider aperture. Although, if you aren't closely inspecting for errors, you won't notice it.

Also, I must mention this. Lens aberration is a real issue in the iPhone 12 series as well. For some odd reason, Apple hasn't fixed it again. I consistently spotted bloom, lens flare, and some unwanted ghosting as well.

Portrait Mode edge detection has been improved by a lot compared to the iPhone 11 Pro, I've been using all of last year.
Selfies look pretty damn good. Thanks to the added support for Night Mode to the selfie camera, your low light selfies look excellent too.


The ultrawide angle camera doesn't get a hardware upgrade but Apple has definitely improved the software processing by leaps and bounds. It looks way better now compared to the samples I captured with the iPhone 11 Pro. Apple has expanded the Night Mode to the ultrawide camera as well. While this definitely helps with low light ultrawide pictures, I've seen better. The ultrawide could also benefit from a resolution bump, for sure.

The biggest camera-related upgrade to the iPhone 12 series has to be the option to shoot in Dolby Vision HDR. It packs in a lot more brightness in your HDR videos and looks stunning. But currently, it has very limited use. Very few displays on different electronic devices support Dolby Vision at the moment and almost every single social media platform out there — Twitter, YouTube, Facebook, Instagram, WhatsApp, Snapchat — doesn't support the format at the moment. And, there is very little reason that will change anytime soon.
To sum it up, the iPhone 12 is a very capable shooter but if you want the best cameras you'll be better served by the iPhone 12 Pro Max (review coming soon).
iPhone 12 Software: pretty, pretty, pretty good (read in Larry David voice)
If you ask me, iOS 14 is possibly the biggest software overhaul since iOS 7. We finally get widgets on the homescreen and an automatically curated app drawer.
And yet, you still cannot place icons or widgets wherever you want to place it. It will snap to the grid; come hell or high water. Another funny thing is the battery stats indicator switches after every 24 hours. So, you can't even get a simple continuous Screen on Time stat. You have to do some complex math calculations to find it. Notification stacking is a bit of a mess too. Apple and its idiosyncrasies never cease to amuse me.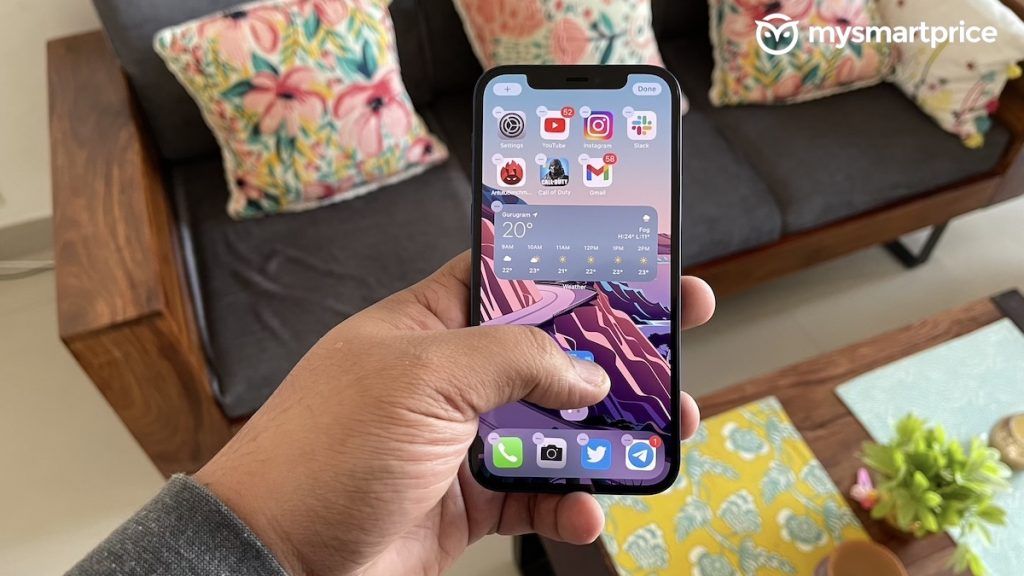 Having said all that, I still find iOS 14 pretty awesome and easy to use. I love how evolved the Search function feels on the phone and the fact that it is a more secure operating system compared to Android. Plus, all the associated services such as Apple Music, Apple TV+, and Apple Arcade offer premium content. I would pay top dollar just for the excellent games in the Apple Arcade catalogue. And, the irony is many Google apps look and feel and function better on iOS than Android.
iPhone 12 Performance: no complaints
The iPhone 12's A14 Bionic SoC is a powerhouse. Here is something funny I noticed: when I ran AnTuTu for my hands-on review I got a score of around 5.7 lakhs. But, when I ran it again before sitting down to write this review, I managed a score of more than 6 lakh 33 thousand. I seriously don't know what happened in the interim.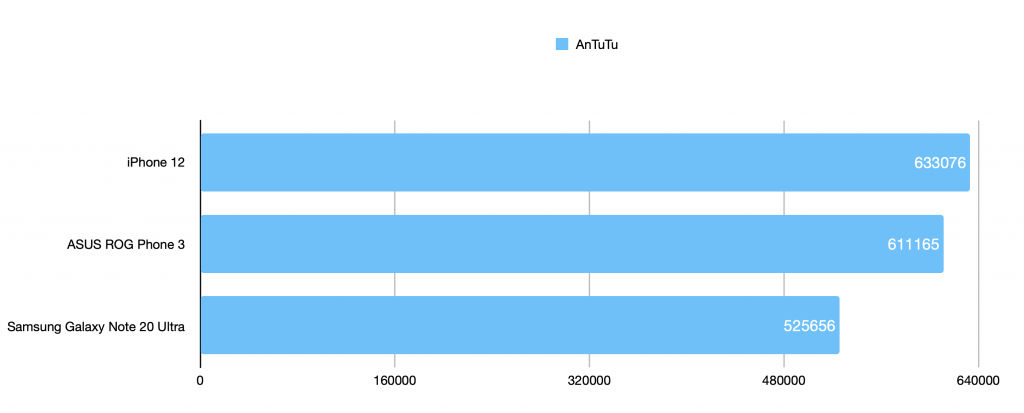 Anyway, the phone flies through any task you throw at it, especially gaming. I played many rounds of COD and GRID without ever troubling the phone. There was barely any heating issue either. By the way, the Read speeds on the NAND storage are not as good as UFS 3.1 solutions found in Android flagships. However, the write speed on the iPhone 12 is just leagues better.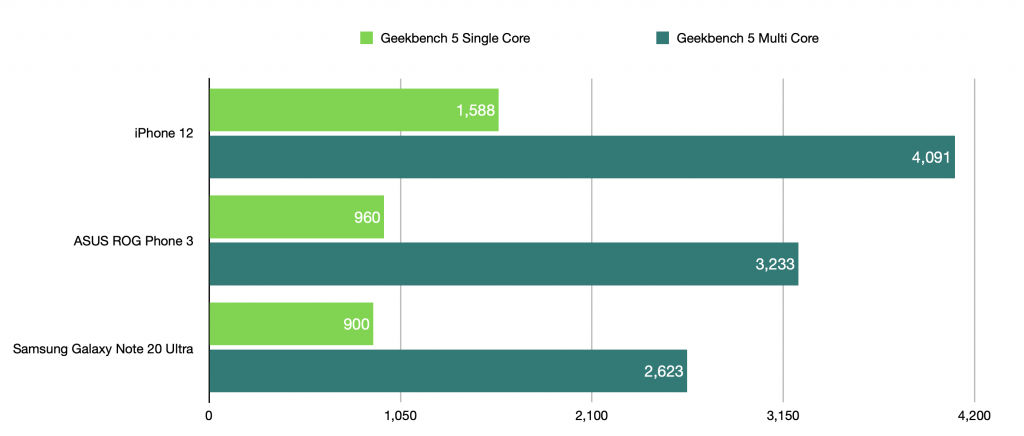 During my testing, I had a distinct feeling the stereo setup sounded fuller with a cleaner thump in the low end of the frequency range compared to the iPhone 11 Pro. The audio through wireless headphones was good enough but nothing to write home about. As for the face unlock, it is one of the most reliable methods to unlock a phone.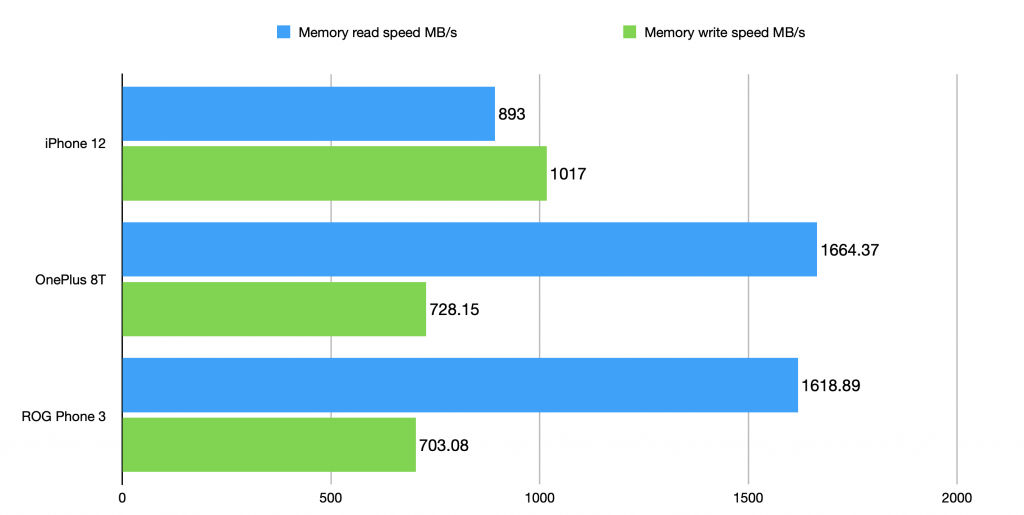 iPhone 12 Battery Life and Network Performance: no complaints
So, I've finally tested the battery life on the phone extensively and I am happy to report that in our battery test, the iPhone 12 lasted longer than the iPhone 11 and the 11 Pro. In real life testing, I consistently managed to get about 6 hours to 7 hours depending on what I was doing with the phone. All of this means, despite using a smaller battery, the A14 Bionic's 5nm fabrication process ensures that you get the optimum power efficiency from the device. However, one thing that continues to be the achilles heel for the iPhone 12 is charging speeds.
I have the 18W charger and it took around 1 hour and 50 minutes to charge from 0 to 100. If you invest in the new 20W charger, you can expect about 10 mins faster speeds. With MagSafe, the charging speeds were much slower using my 18W charger. It took more than 3 hours to charge from 0 to 100. This is really not very good compared to the crazy fast charging speeds on Android flagships. Heck, Xiaomi claims the Mi 10 Ultra, with its much larger battery, can charge from 0 to 100 using the 50W wireless charger in just 40 minutes. Apple is clearly lagging behind.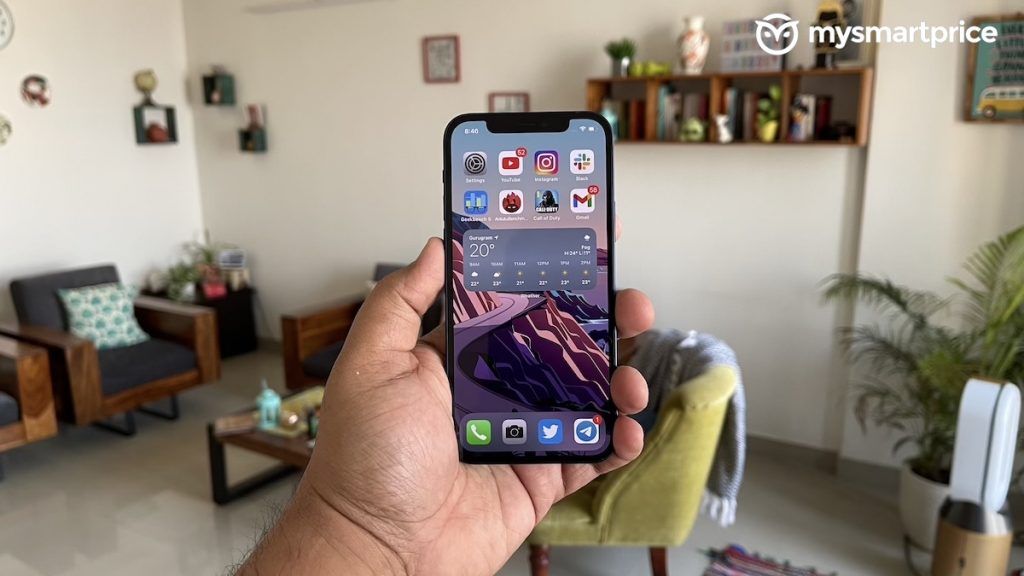 Moving on, I found the network performance on the iPhone 12 slightly underwhelming too. Inside my house, I easily get four bars on Airtel on most Android phones. The iPhone 12 would never cross two for some reason. The sound through the earpiece was good, though. However, Wi-Fi performance was rock solid. And obviously, there is no use of 5G in India so can't really comment on that or how it affects battery life.
Should you buy the iPhone 12?
Despite all its issues, I firmly believe the iPhone 12 is most definitely the ideal smartphone for most people. It has the ideal size, the ideal performance, and close to ideal display and set of cameras. The whole package just works beautifully.
But yes, it is not exactly affordable in India with the base 64GB starting at Rs 79,900. However, I could not recommend you buy the 64 gig variant in 2020. I'd suggest you pick up the 128GB one at least and that will be Rs 5,000 more. Well worth the markup, to be honest.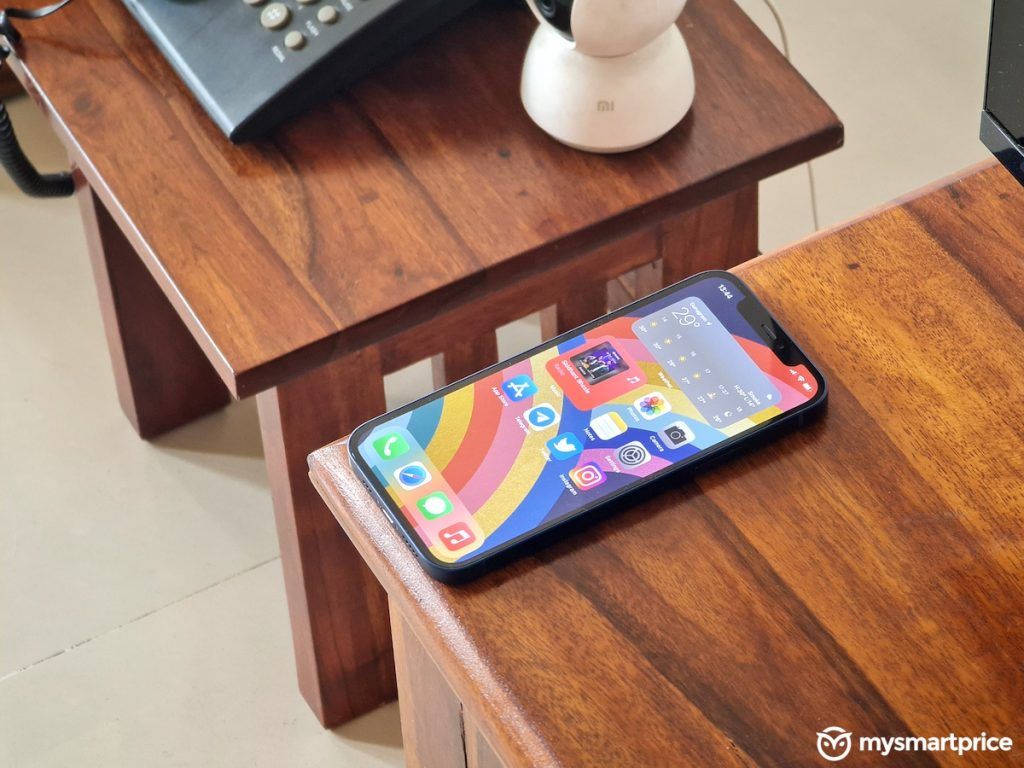 If you are using an iPhone 11, I don't see the need to upgrade. But, if you are on an iPhone XS or older, the upgraded camera performance and design itself will be enough to entice you. For this price, you can get a Samsung Galaxy S20 Ultra now or even something like the Galaxy Note 20. But honestly, the iPhone 12 is a more attractive package if you ask me. In India, the Exynos chip itself is a big letdown.
As you can tell, I really, really like the iPhone 12. If I had to buy an iPhone — and I would because I am tied into the ecosystem strongly — I'd go for the iPhone 12 instead of the iPhone 12 Pro Max, and probably invest in an iPad Air and Apple Watch SE instead. All in all, 2020 has been an Apple blitzkrieg of good tech products and I am certainly not complaining.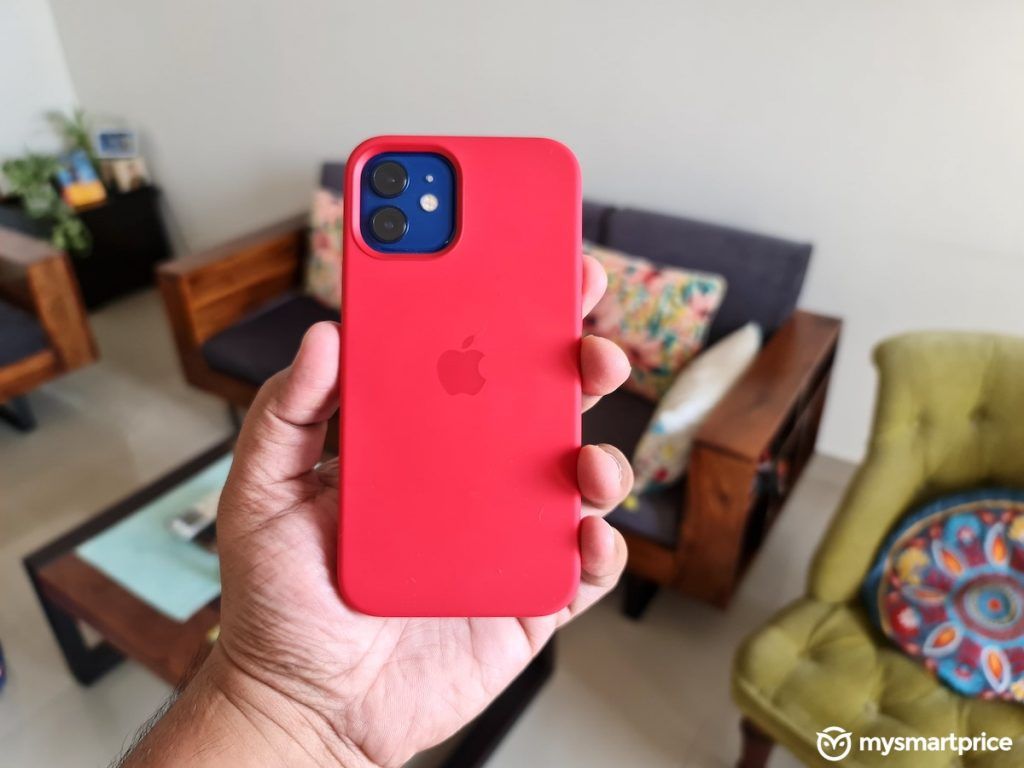 It is no longer a question of whether you should buy an iPhone or not, it is a question of which iPhone should you buy? In fact, Apple has something for everyone now, starting from the budget iPhone SE to the ultra expensive iPhone 12 Pro Max. Unlike the Steve Jobs loyalists (he'd have abhorred the iPhone 12 Pro Max's size) who'd be pissed at such a populist move, I like this Apple more. I believe it has a better understanding of the end consumer and is serving them what they'd need on a platter.

And, here's the thing, despite all of Samsung's valiant efforts to create a similar bouquet of phones across price ranges it rarely ever felt as cohesive and complete as Apple's iPhone lineup in 2020.
What are your thoughts? Let's take it to the comments section.