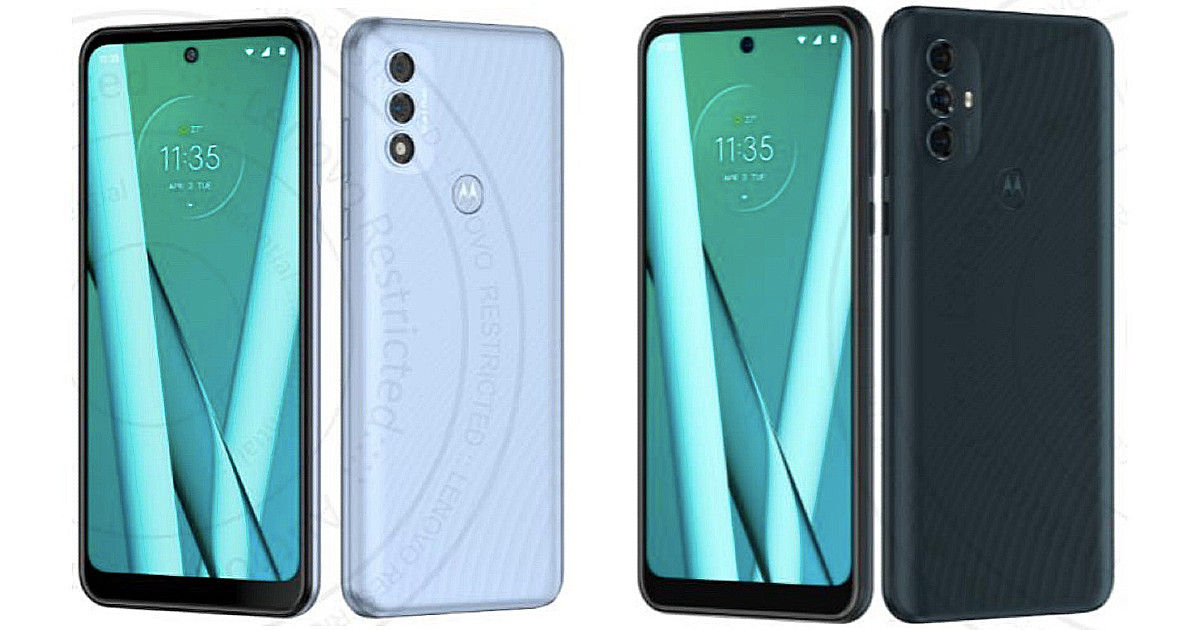 A new Motorola smartphone has surfaced online, with its first mentions surfacing on the internet courtesy a United States of America FCC listing, as well as a listing on the Wi-Fi Alliance certification site. After these listings of the device codenamed Motorola XT2165-3, a source close to MySmartPrice has offered us an exclusive sneak peek at the official renders of the upcoming smartphone. While its official retail name is not clear right now, the renders give us a fair idea of how the smartphone would look in the flesh.
As per the renders, the Motorola XT2165-3 smartphone looks set to be made available in two colours — a light blue shade, and a darker blue/green/black shade. Both the finishes appear to feature a striated rear pattern, with the Motorola logo placed centrally but higher up on the back panel, near the camera module. This logo may likely double up as a fingerprint scanner, which we've come to expect from Motorola. There is also a triple rear camera setup that's visible, along with an LED flash.
The front appears to have a centrally aligned drill hole slot for the selfie camera, but otherwise rather thick and bold bezels all around — at least by modern standards. The volume and power keys are to the right, and that's about as much as is there for us to discern from the renders. The US FCC listing and the Wi-Fi Alliance listing have also suggested that the Motorola XT2165-3 smartphone will be a 4G phone, and not feature 5G connectivity. All of this comes together to suggest that the device is question is most likely set to be a budget smartphone, and not a premium one.
Given that the Motorola One Fusion series bore the XT206xx series of codenames, one part of speculations may suggest that the said smartphone might be a part of a follow-up to the One Fusion series of phones launched in 2020. However, this is mere, wild speculation, so we'll have to wait for further leaks to corroborate which portfolio of Moto devices may the XT2165-3 smartphone belong to. The renders also look yet to be confirmed, as the camera modules in each look slightly different. More details, however, will certainly come along, soon.