Highlights
OPPO Find N2 Flip launched in India at Rs 89,999.

It comes with the biggest cover screen seen on a flip phone yet.

OPPO's first-ever foldable smartphone In India manages to leave a mark in the segment.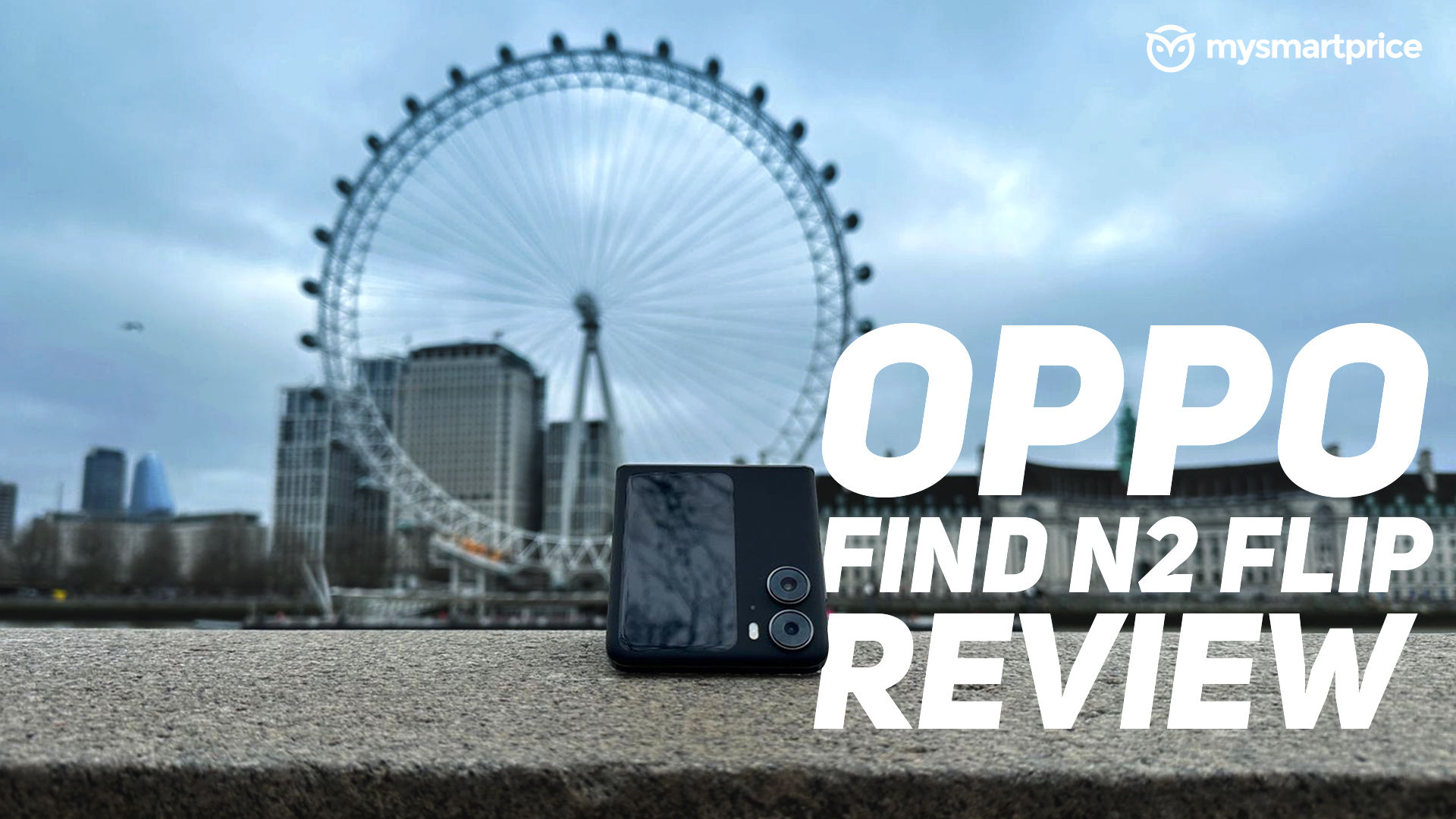 OPPO Find N2 Flip joins the flip form-factor competition and takes on its closest rival, the Galaxy Z Flip 4. The phone ticks all the right boxes – be it screen, display or cameras. The cover screen is the biggest USP of the package, while bloatware is its weakest link. Overall, the Find N2 Flip is an excellent package for those looking for a flip-design phone.
Find N2 Flip is OPPO's entry into a segment untapped by the company. Foldable smartphones have been around for a long time, but Samsung mostly has dominated it, at least in India. What OPPO Find N2 Flip brings to the mix is an alternative for people ready to take that leap and try something new.
But, before deep-diving into OPPO's first-ever foldable phone in India, we want to talk about flip or clamshell phones in general. Because there's a perception that foldable phones are fragile, which is absolutely true, but you should also know that we live in a time where most phones use a glass sandwich design which can break too if dropped. So, flip phones are as fragile as your flagship devices but offer way more practical use cases than your traditional phone design.
Moreover, the flip or clamshell design is not new, and we have seen plenty of phones in the past – some of them even referred to as iconic, for example, the Motorola Razr launched in 2004. I used it in my school days, and it was a rage back then. Not because it had the best spec in the segment but because that form factor was unique.
Well, OPPO's Find N2 Flip now tries to bring that form factor back to life in a package that makes it look worth in many ways. In this review, I will explain how the Find N2 Flip is among the best flip devices in 2023.
OPPO Find N2 Flip Review: Flipping in style with the largest cover screen
OPPO's foldable journey started in 2021 with the Find N, which came with a near-invisible crease and the company's Flexion Hinge mechanism. The Find N2 was the next in line and was touted as the lightest horizontally-foldable phone when it launched in 2022. Unfortunately, none of the two devices launched in India, so the OPPO Find N2 Flip is the company's first proper foldable. When it comes to preference, compared to foldable phones, I have always liked the flip form factor for its pocketable design.
While there are advantages of being first to market, which nobody can better realise than Samsung. In the case of the Find N2 Flip, because it was not the first, that's where OPPO got the benefit. The company knew exactly where Samsung's Z Flip 4 was lacking, and the entire package had been refined, keeping attention to detail the utmost priority. A case in point is the cover screen.
The Find N2 Flip's biggest USP is the largest cover screen we have seen on any flip phone. The 3.26-inch cover screen offers enough real estate to glance at multiple notifications and messages and even interact with the phone, which is impressive.
The company claims that the cover screen of the Find N2 Flip offers 900nits peak brightness. And during our review, I noticed that the Find N2 Flip's cover screen was brighter under direct sunlight than Samsung's Z Flip 4. I will talk in detail about the displays in the next section.
Find N2 Flip's secret sauce is OPPO's New Generation Flexion Hinge. The phone, when folded, has no hinge gap, thus minimising dust ingress, and the phone can also hold its form between 45 degrees to 110 degrees for selfies without even touching the phone (will get to that part in the camera).
In addition, TÜV Rheinland-certifies Find N2 Flip can last 400,000 cycles of folding and unfolding, which the company claims can last for years. This boosts confidence to some extent, but you need to be slightly more careful when using a foldable phone than a traditional one. Another thing that adds to reliability is that the entire folding mechanism on Find N2 Flip has been thoroughly tested in varied temperatures, which means the folding won't change based on temperatures. However, an IP rating would be appreciated considering the pricing of the device.
The back of the phone has a subtle OPPO engraving along with Hasselblad, surprising but true. We expect to see more OPPO phones picking up the Hasselblad branding now that the partnership is almost reaching the end game.
Launched in Astral Black and Moonlit Purple, both colours look stunning. I got the Astral Black for the review, and it has an elegant appeal with a textured back panel that doesn't pick up smudges. Though, the cover screen does pick up smudges during everyday usage. On the other hand, the Moonlit Purple looks elegant, too but is closer to Galaxy Z Flip 4's purple colour.
What makes OPPO Find N2 Flip an excellent one-handed device is the addition of a side-mounted fingerprint scanner integrated into the power button. Convenient at all times, even when folded. For additional security, face unlock is also an option in biometric authentication.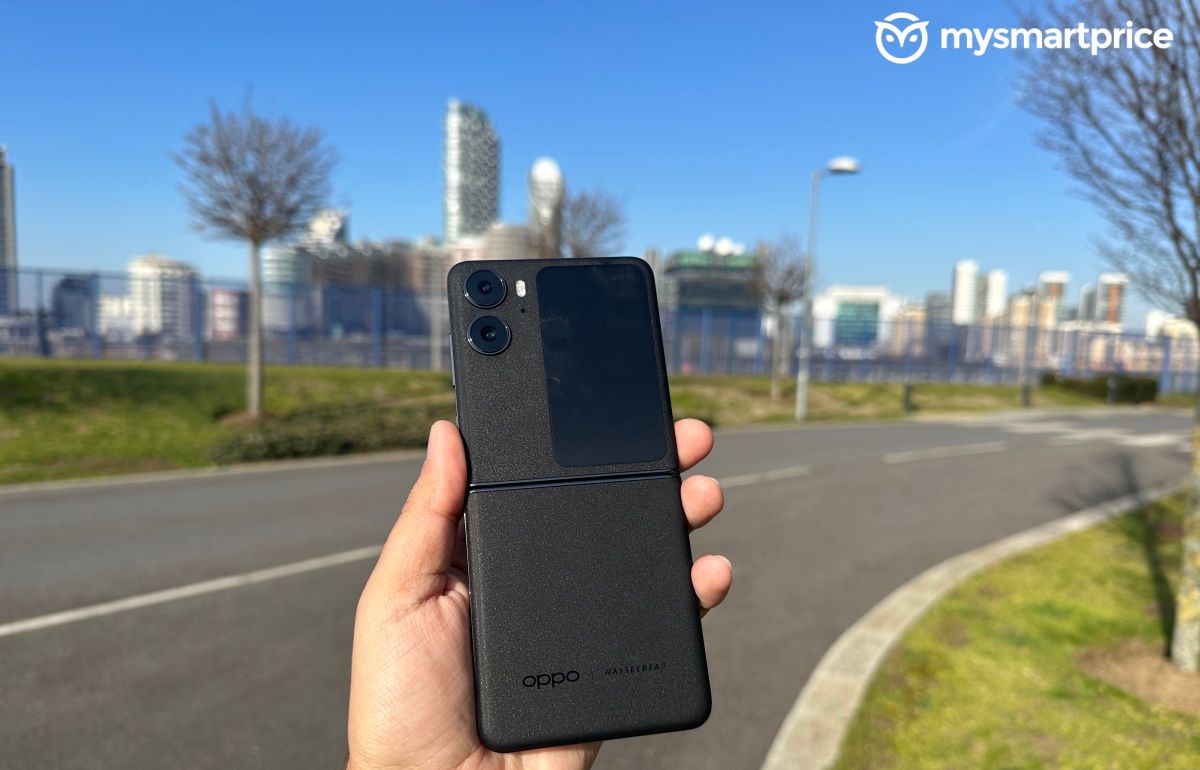 Purely in terms of everyday usage, the Find N2 Flip feels bliss. The pocketable design took me a few days to get used to, but now, going back to a traditional phone will take me some time. Notably, the flip design makes life so easy – from checking notifications on the go to using the phone. At 191 grams and 7.45mm thin, the Find N2 Flip feels compact and sleek for its size. The hinge feels robust, though I sometimes struggled to make it hold at an angle for clicking selfies. During the review, we noticed that the phone was a real head-turner and ended up having the attention of people around me quite a lot.
OPPO Find N2 Flip Review: Two are always better than one (when it comes to display)
OPPO's idea of packing a taller screen on the cover of the Find N2 Flip pays off nicely in everyday use. You can see as many as six notifications on the cover screen, and the cherry on the cake is you can respond without even opening up the phone. The Find N2 Flip lets you respond to apps like WhatsApp, Telegram, Messenger, and Messages using customised responses.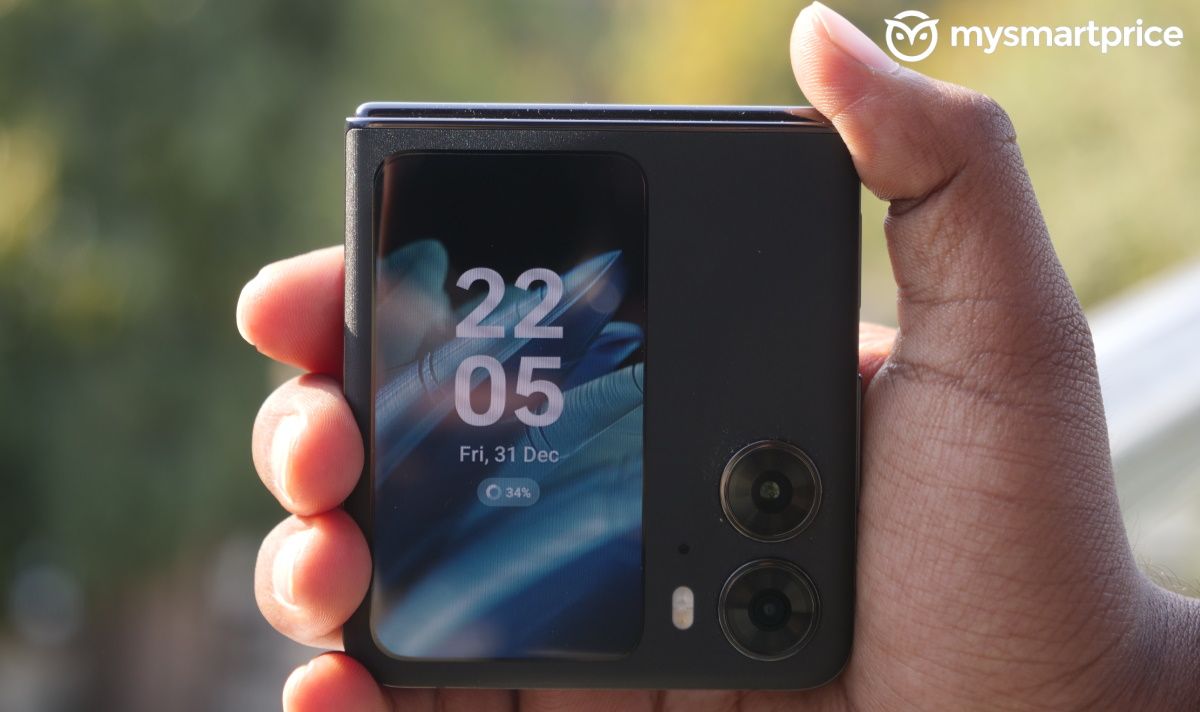 In addition, there are quick toggles and a swipe UI to access functions like the camera, weather app, countdown, checking the calendar, starting voice recording, and controlling connected TWS. Cover Screen Widgets let you be playful with interactive pet live wallpaper, cover screen AOD, and more.
OPPO says that the phone will gain support for more apps on the cover screen, like Spotify, via future over-the-air updates, but it wasn't available when writing this review. Nevertheless, OPPO differentiates itself from the Galaxy Z Flip 4 with that cover screen.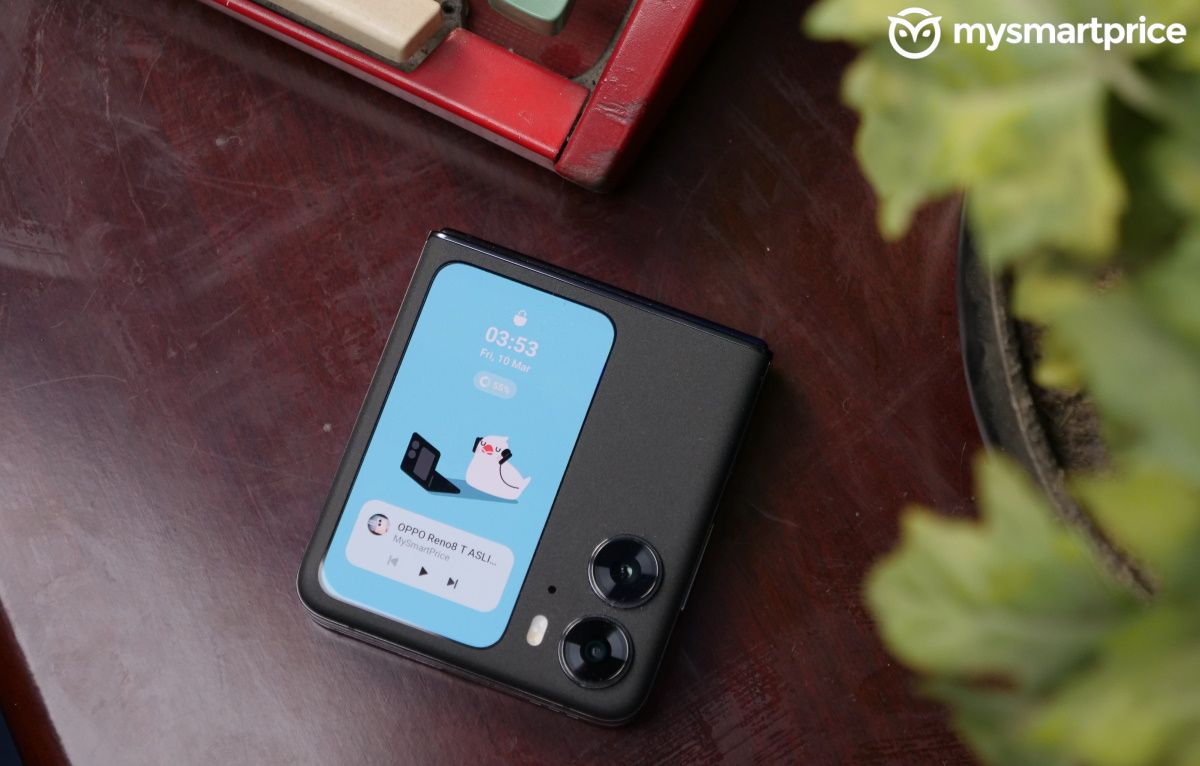 While the cover screen has gotten much attention from OPPO's R&D team, the primary display hasn't been forgotten. Unfold the device, and you get a 6.8-inch display using LTPO and an E6 AMOLED panel. The phone offers a 21:9 aspect ratio and a resolution of 1080×2520 pixels. In addition, the device receives a dynamic refresh rate which means the Find N2 Flip can smoothly sail through 1 to 120Hz refresh rate depending on the content on the screen. The brightness is also top-notch, with 1600nits peak brightness and HDR10+ supported.
Talking about real-world usage, the Find N2 Flip offers a decent display for everyday multimedia consumption needs. Be it movies, streaming shows, games, or just using the camera, the Find N2 Flip provides a bright and crisp display. In addition, the device offers fantastic sunlight legibility and excellent viewing angles.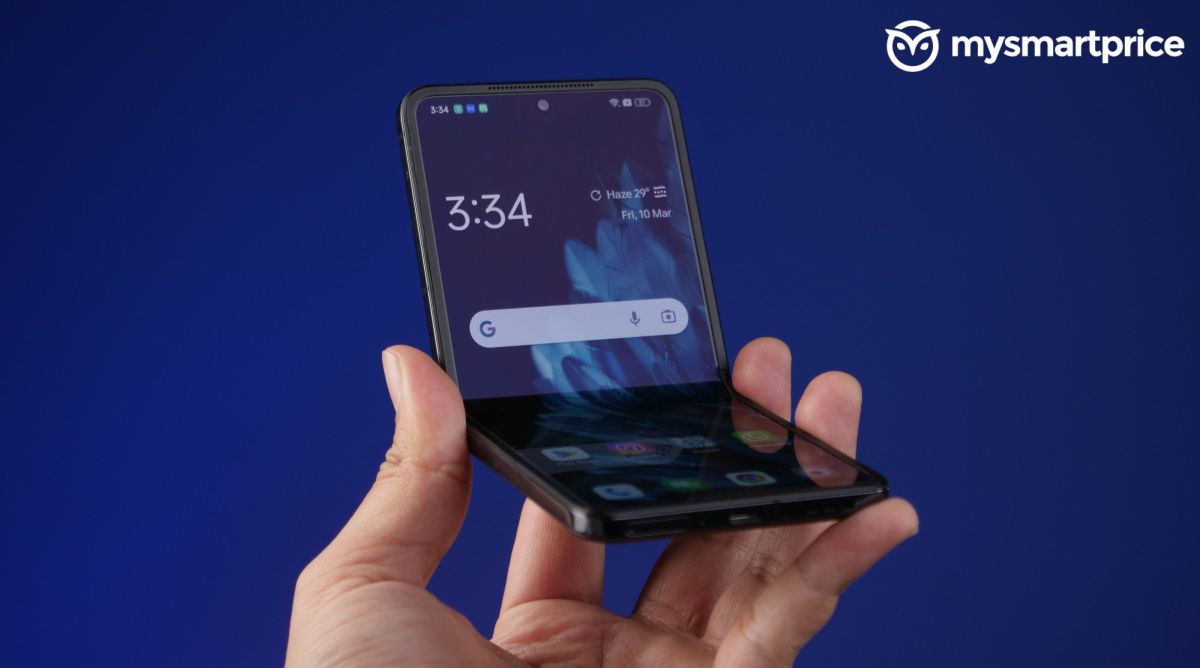 One of the limitations of foldable devices so far has been the crease. When you unfold and use the main display of the foldable, the crease usually comes into your view or, to say, it is more evident – an experience which isn't the best. But, glad to say that OPPO delivers on this front. Throughout the review time, the crease on the Find N2 Flip was the least visible, and I can say this while keeping the Galaxy Z Flip 4 in a side-by-side comparison—a splendid job for sure by OPPO.
Overall, OPPO Find N2 Flip offers the best set of displays I have used on a flip phone so far.
OPPO Find N2 Flip Review: Capable primary camera
The Find N2 Flip packs a camera set-up that puts it in line with flagship-grade phones in India. The 50-megapixel Sony IMX890 primary camera is a viral sensor in this group, and we recently saw the OnePlus 11 using it as well. The primary camera on the Find N2 Flip comes with f/1.8 aperture and OIS, and an 8-megapixel ultra-wide Sony IMX355 camera with f/2.2 aperture. At the front is a 32-megapixel selfie shooter with a Sony IMX709 sensor.
Now, specs aside, the Find N2 Flip is the most practical selfie phone of the year, and the form factor and the taller cover screen are the two most obvious reasons.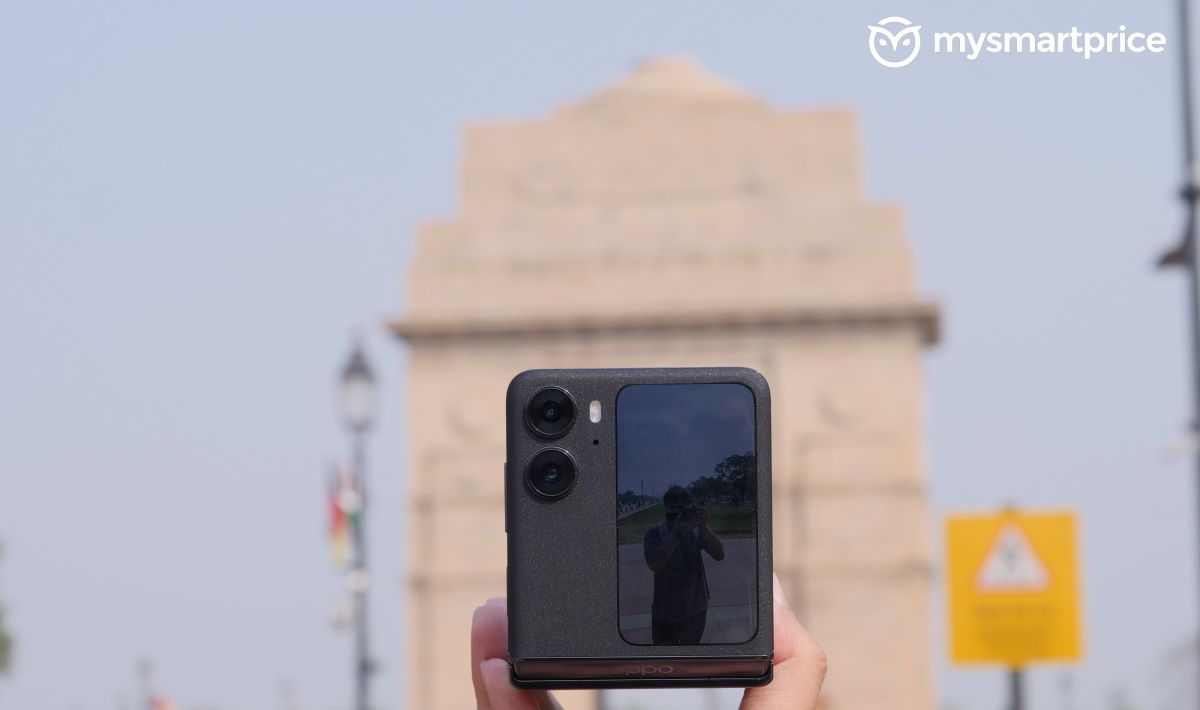 The flip design lets you use the 50-megapixel primary camera as a selfie shooter, and the cover screen helps you with these shots. The form factor also offers some advantages in everyday usages, like waist-level framing, where you just part fold the device and lower the phone, place it on an even surface and get your preferred selfie. OPPO is also marketing FlexForm photography, a gimmicky name for using the 32-megapixel selfie camera on the Find N2 Flip with part-folding.
In practical use, the FlexForm mode offers multi-angle shooting options using the primary camera. Be it dual-screen selfies or group selfies with your friends, the Find N2 Flip makes things too easy.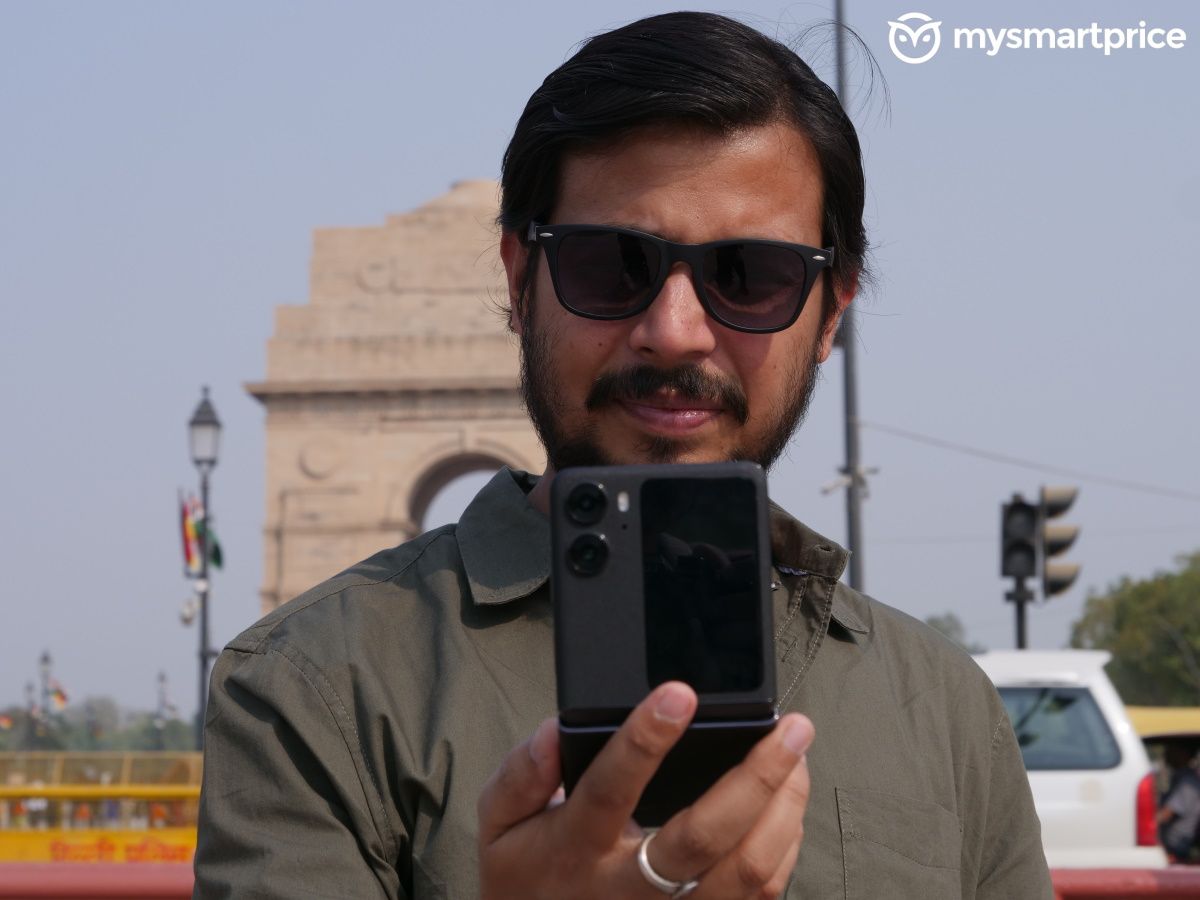 There are plenty of camera modes on board, like Pro mode, where you can play with Hasselblad-grade camera settings, Panorama, Film, Slo-Mo, Time-lapse, Sticker, Text scanner and our personal favourite, XPan.
There are also features like Camcorder capture that lets you record videos by flipping the phone 90 degrees or, basically, holding it like an old-school camcorder for a stable grip.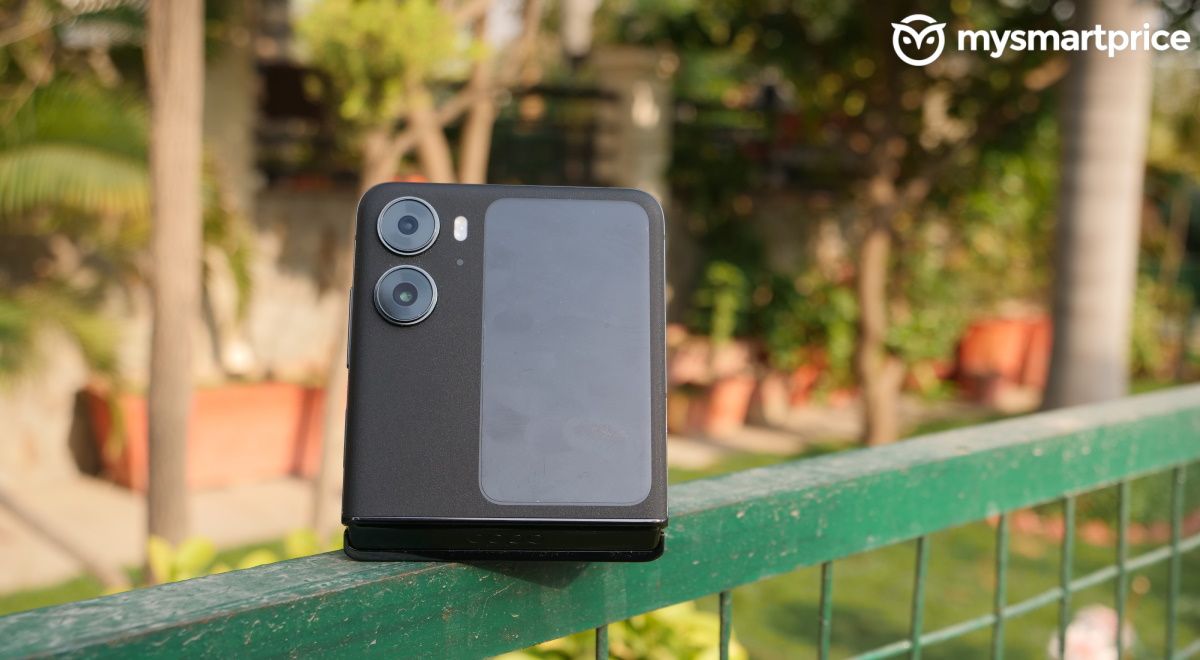 Selfies taken using the primary camera on the Find N2 Flip are excellent, with natural skin tones and great details in any lighting conditions. Though, the 32-megapixel dedicated selfie camera is decent as well.
The primary camera on the Find N2 Flip is consistent, and we liked it. The results are vivid and offer pleasant colours in most lighting conditions. There are good details across photos and videos. Even the portrait shots are decent, with accurate depth estimation, and autofocusing was also on point. The low-light samples also came with accurate colours and plenty of details with noise in control.
To enhance video capability, OPPO has added MariSilicon X to the Find N2 Flip, which ensures videos preserve maximum details and highlights aren't blown out. You can best experience it while recording the 4K Ultra Night video.
Coming to our favourite camera feature, the XPAN Mode, inspired by the Hasselblad XPAN camera, records in a unique ultra-wide film-like field of view perfect for creating narrative-themed photos.
The 8-megapixel ultra-wide camera, however, isn't the best in the segment, and we could also notice some off colours in photos. The phone, however, misses out on a telephoto camera.
Unfortunately, it's not the phone but this sensor's limited capability, which we have also seen being used in other devices. On the other hand, the zoom performance of the Find N2 Flip is also decent, and we rank it comparable to some flagships we have tested recently.
Overall, the Find N2 Flip is a solid option in the camera department and can take on the camera heavyweights in this price segment. The flip form factor adds to shooting advantages, and the primary camera will not disappoint.
OPPO Find N2 Flip Review: Decent everyday performer
Performance is one department where even OPPO hasn't delved too deep. Not to our surprise, the Find N2 Flip is an excellent everyday phone. It is powered by MediaTek's Dimensity 9000+ SoC which is optimised for Find N2 Flip to offer improved battery backup. Talking about everyday performance, the phone easily handles multitasking and glides through multiple apps without a sweat. We opened up to 30 apps simultaneously during internal tests, and the Find N2 Flip didn't stutter.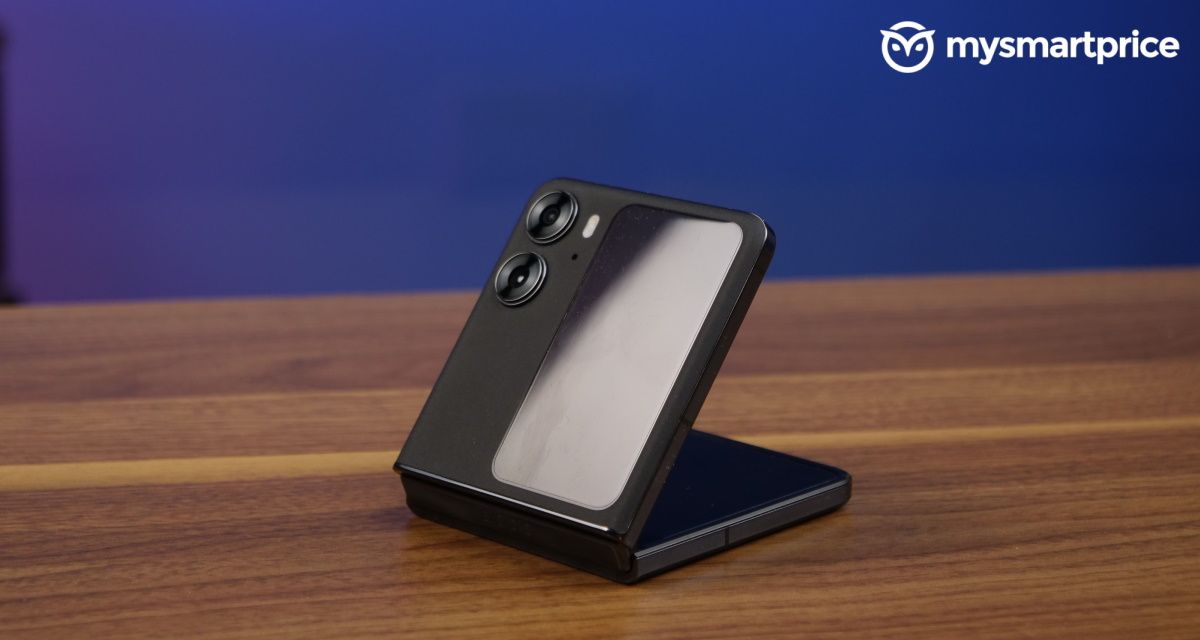 In benchmarks, the Find N2 Flip fares well, as it scored 804,893 on AnTuTu, and on Geekbench, it scored 1169 in single-core and 3255 in multi-core tests. We also did some gaming on the phone, though it's not built for gaming specifically. But we also wanted to test the phone's performance in this aspect, so we tried. The phone handled Asphalt 9: Legends and Call of Duty Mobile smoothly. And, thanks to our limited gaming tests, we realised the Find N2 Flip packs a powerful haptic motor which is very reassuring while gaming—the phone packs loudspeakers, which should be enough to fill a medium-sized room. The quality is decent till mid-volumes, and there's apparent muffling at peak volume.
Calling on the Find N2 Flip is fantastic, and we didn't face any call drops due to the handset's limitations. In fact, it gets support for all 5G bands in India, and 5G performance was noticeably good with both Airtel and Jio. In addition, it's a dual-SIM phone and comes with Bluetooth 5.3 and NFC support.
Performance-wise, the Find N2 Flip offers a lot more than what the company claims, but where things slightly go the other way around is on the software front. The phone runs on ColorOS 13, based on Android 13. ColorOS has been around for a long time, and we expected to see some flip-level optimisation in ColorOS, which is missing. The company showcased some UI optimisations for the Find N in 2021, but there isn't anything specific for the form factor here.
The new coat of ColorOS brings a cleaner home screen experience. We have used ColorOS 13 extensively and loved features like the Aquamorphic design approach, which is the highlight of this coat on top of Android. There's also support for folders and shelf. OPPO has been leading the pack when it comes to always-on displays, and you can find plenty of options to tweak on Find N2 Flip as well. There are a ton of interesting wallpapers and widget options. And one of our personal favourite features in ColorOS 13 has been Auto Pixelate, and it's part of the package here too.
Also read: ColorOS 13 Brings a New Coat of Freshness: 5 Features We Absolutely Love
What was slightly disappointing is the fact that there are bloatware apps onboard. Considering this is a premium smartphone, Hot Apps, Hot FreeGames, and Hot Games don't enhance the experience in any way. We hope the company realises that devices like Find N2 Flip are best without bloatware.
During the Find N2 Flip's global London unveiling, the company announced 4 years of major software updates and 5 years of security updates for the phone. This is a step in the right direction, and we hope to see this for more phones from OPPO in the future.
OPPO Find N2 Flip Review: With 44W fast-charging sweetness
OPPO Find N2 Flip packs a 4300mAh battery which on paper doesn't sound like a lot compared to traditional phones at this price. Comparatively, the Galaxy Z Flip 4 comes with a 3700mAh battery.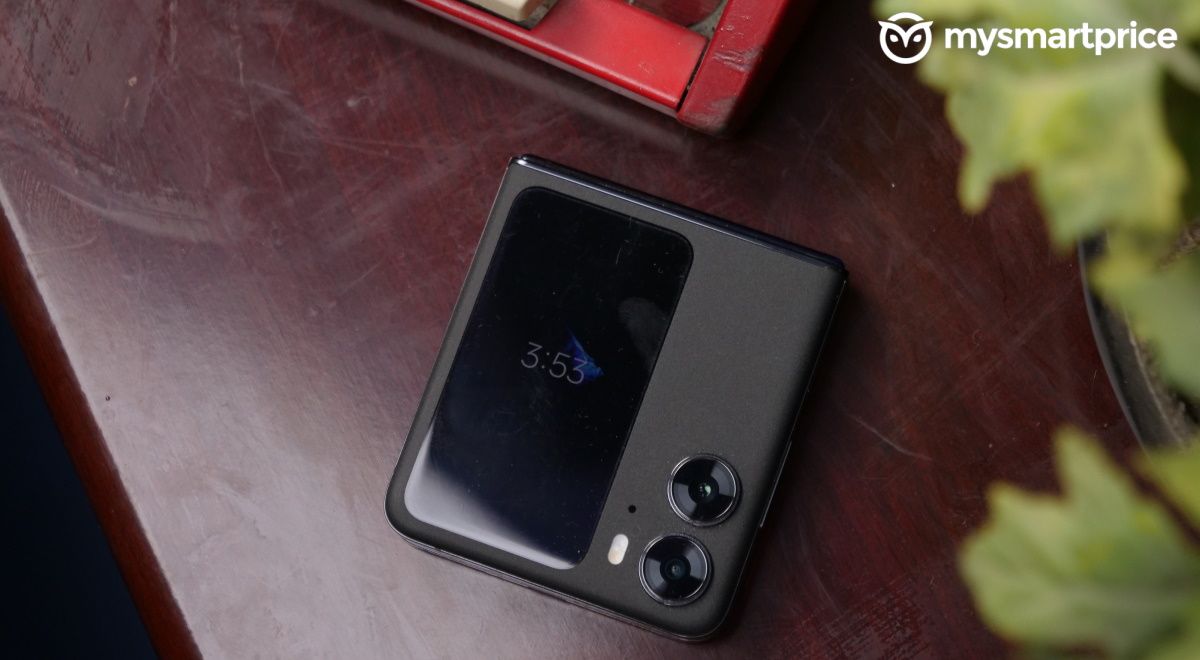 In real-world usage, the battery lasted a day with heavy usage, where I used the camera extensively. While with medium to light usage, the phone can last longer. During the review, the Find N2 Flip gave me over 5 hours of screen time, which is okay for a phone with this battery capacity. The Find N2 Flip lasted about 8 hours in our video loop test.
Charging speed is where the Find N2 Flip turns the tables even when compared to some smartphones like iPhones in this price category. The 44W SuperVOOC fast-charging support offers 0 to 50% charging in under 25 minutes, while the phone takes around 55 minutes to charge fully. Compared to the Galaxy F Flip 4, the Find N2 Flip is leaps and bounds ahead, at least in the battery and charging departments. However, OPPO has missed the inclusion of wireless charging, which is disappointing at this price.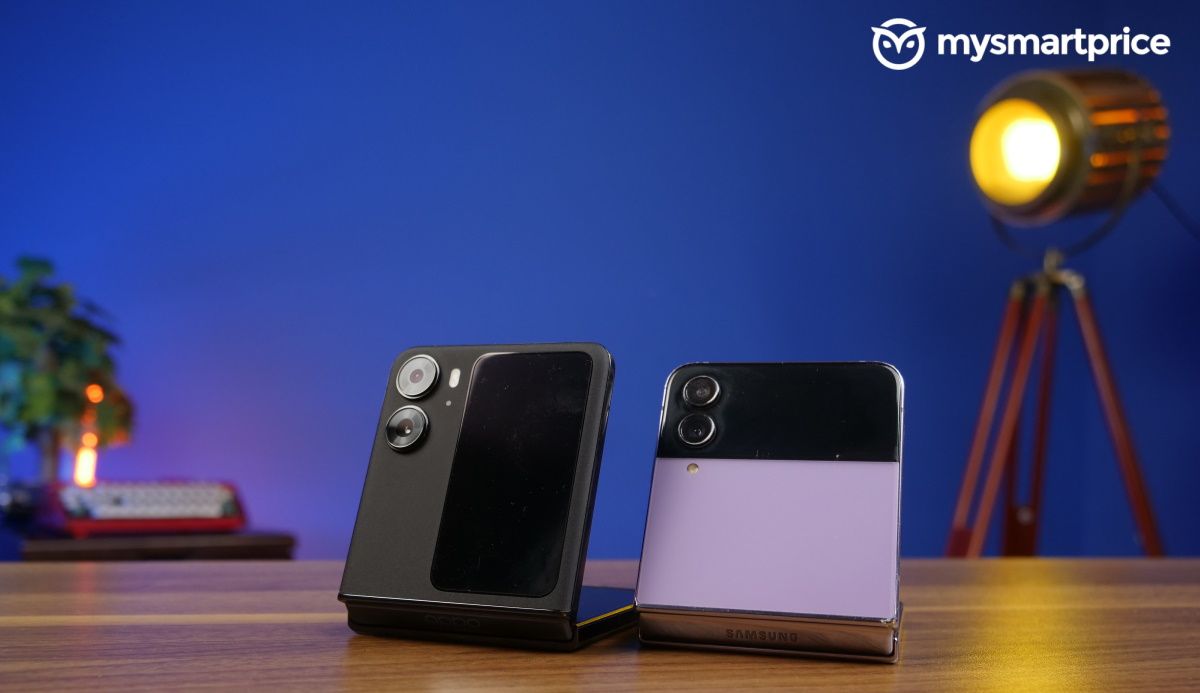 OPPO Find N2 Flip Review: Verdict
OPPO hasn't left any stone unturned to make the Find N2 Flip appealing to consumers. It is a highly capable phone which can flip too, and everyday performance is adequate. The well-built and well-equipped Find N2 Flip adds versatility with its cameras apart from the form factor. Though, the selling point of the Find N2 Flip is its cover screen – a practical addition that comes in handy at all times. Its pocketable design can fit in the smallest of pockets. Yes, there are shortcomings, like the bloatware is still part of the overall UI, which is slightly disappointing at this price. Also, no IP rating and wireless charging are heartbreaking, while camera enthusiasts will miss a telephoto sensor.
Priced competitively at Rs 89,999, the Find N2 Flip has matched Galaxy Z Flip 4's (Review) starting price in India. But look into fine details, and OPPO undercuts Samsung smartly. While Samsung offers the 8GB RAM and 128GB storage of the Galaxy Z Flip 4 at that price, OPPO provides the 8GB RAM and 256GB storage option. At least for the first few sales, OPPO has also announced a massive cashback offer on the Find N2 Flip, which can be bought at as low as Rs 79,999 in India.
With Find N2 Flip, OPPO has taken a massive stride and has another winner on its hands.
What Is Good?
Sleek design that feels solid
Practical cover screen
Excellent primary camera
44W SuperVOOC fast-charging
What Is Bad?
ColorOS needs more refinement
No IP rating and wireless charging