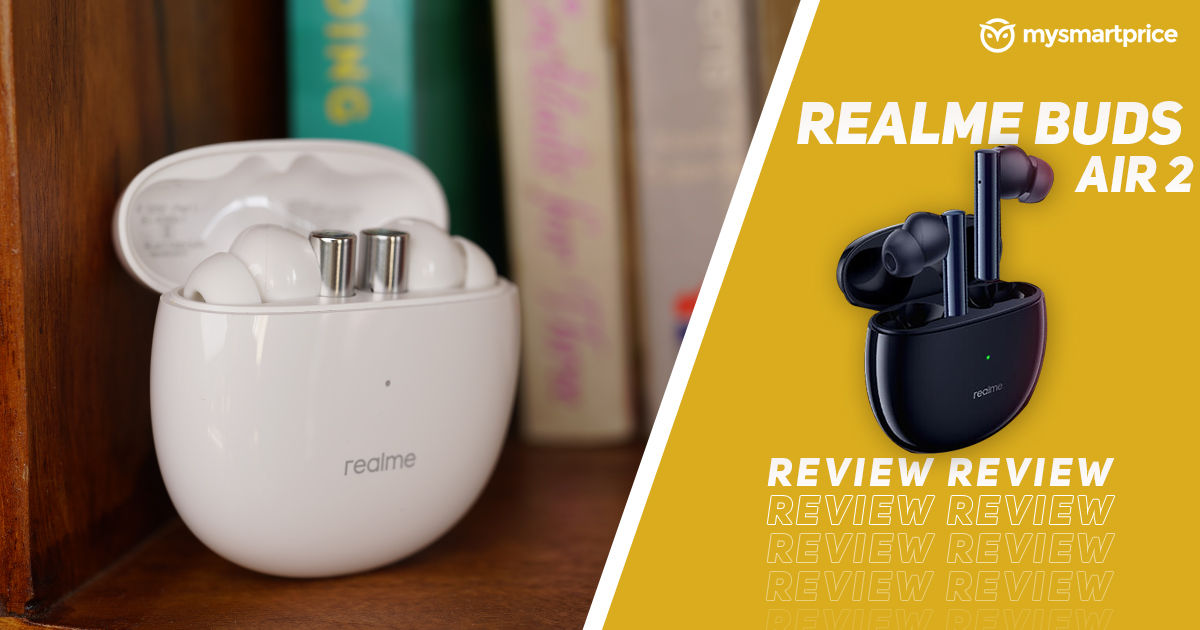 Realme is back again with another pair of truly wireless earbuds. The successor to the OG Realme Buds Air, the Buds Air 2 has now been upgraded to include Active Noise Cancellation (ANC). Essentially, Realme is confidently moving forward with its mission to bring ANC to more people. In fact, one look at the Buds Air 2's specs and you start wondering why does the Buds Air Pro exist anymore?
Realme Buds Air 2
Rs 3,499
What Is Good?
Excellent fit
Good looking design
Wide soundstage
Super affordable
Good battery life
What Is Bad?
Imaging could've been better
Volume controls are missing on the earbuds
Let's get down to my full review of the Realme Buds Air 2, one of Realme's most polished products in recent times.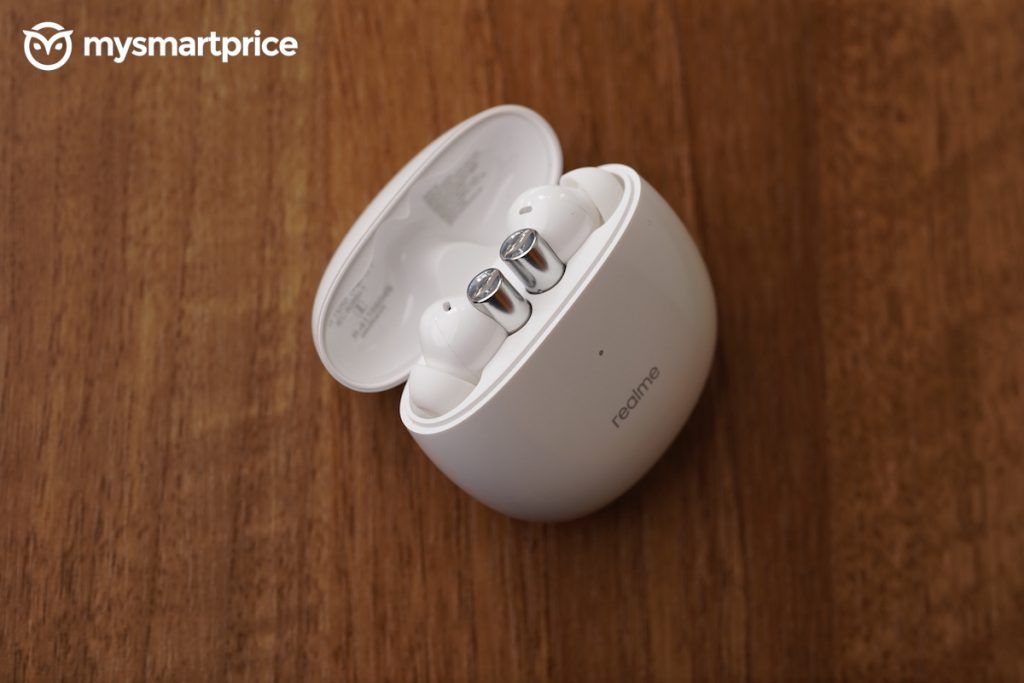 Design and Fit
The case looks very similar to the Buds Air Pro's case. It is the same flattened out cobble-shaped design, which looks like a plate of Thatte Idli (those from Karnataka will know). It's essentially made of glossy plastic, so if you end up buying the Black variant, the scratches could show immediately. Also, the plastic on the top lid is thin and there is no metal on the hinge, like we have on the Buds Air Pro, which sort of worries me about the wear and tear in the long term.
On the front of the case, you have the LED indicator light and at the bottom is the USB Type-C port. What I really like about the case is that you can flip it open easily with your thumb. I absolutely love the convenience of taking it out of your pocket, flipping open the case, and pulling the buds out. Talking about the buds, the White one looks very different thanks to the Chrome-finish on the stem. Yes, it is flashy but it is a bold step forward and definitely helps differentiate it from the competition. I don't particularly love it or anything, but I don't mind it at all.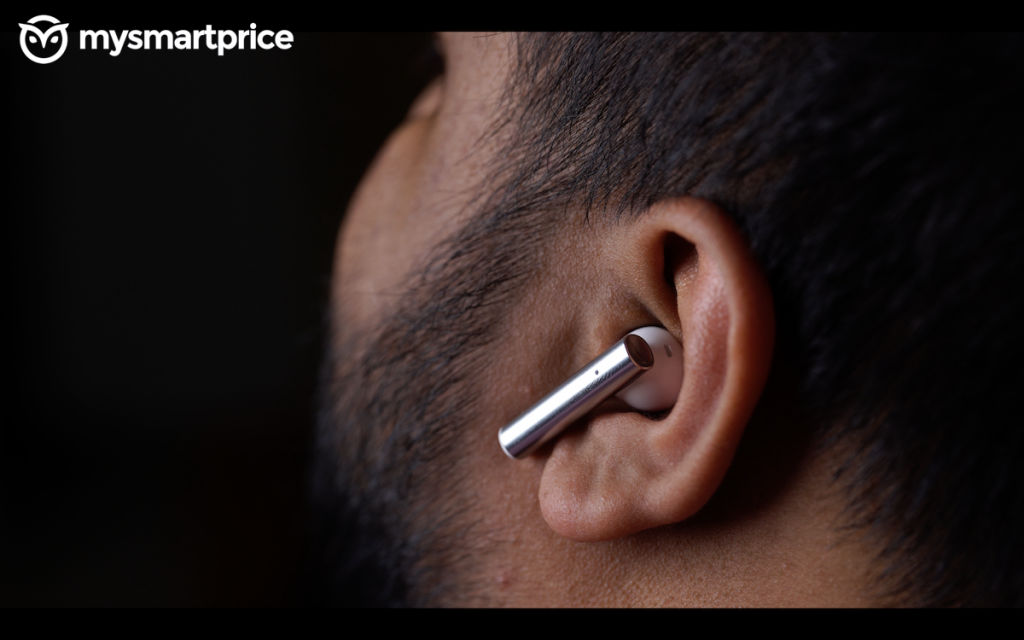 What I am a fan of, however, is the fit. Realme has worked very hard on getting the fit right. Once you find the right pair of tips, you will appreciate how snugly it sits in your ear canal. It found it super comfortable for long listening sessions. And, it survived my very rudimentary yet extremely vigorous head shake test as well. But yes, if you want to wear it inside a helmet or sleep on your side with the Buds Air 2 in your ears, it is going to be uncomfortable thanks to the fact that it juts out.
By the way, the earbuds also come with IPX5 certification, which should be good for protection against sweat during workouts.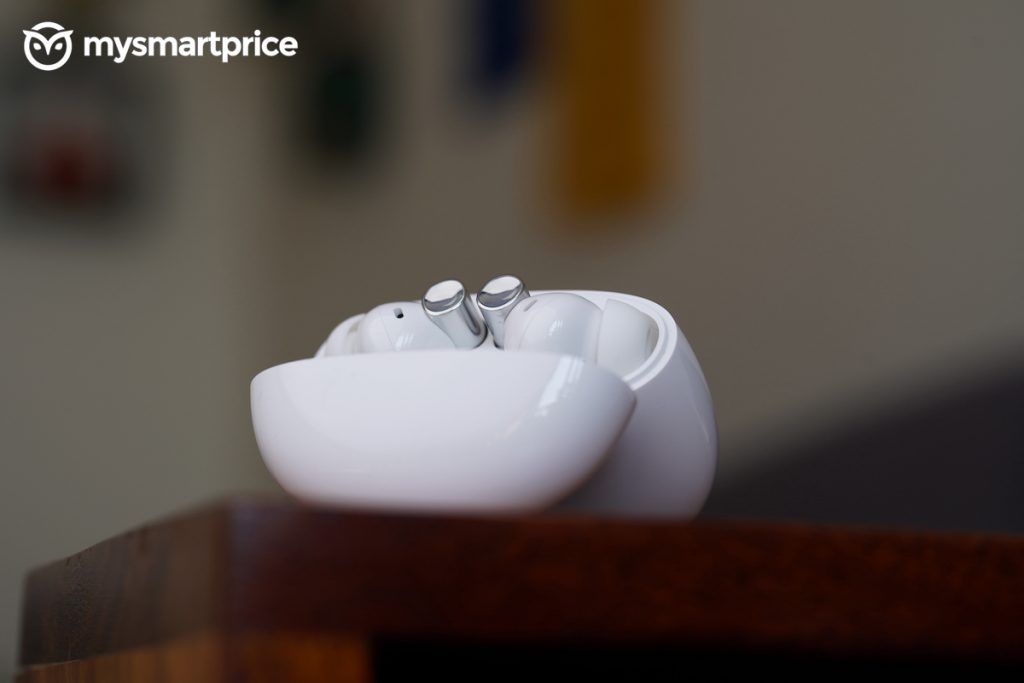 Connectivity, Controls and App Support
The Buds Air 2 comes with Google's Fast Pair support but unfortunately at the time of filing this review, Google hadn't catalogued this product yet. But don't worry, by the time you get your hands on one, it should be there.
Regardless, connecting it using the Bluetooth 5.2 protocol was a cinch. Plus, you get a proper Master-Master pairing for each bud. If there's one thing that Realme always gets right is the strong, rock solid connectivity. Furthermore, I noticed that the connection didn't break for 10 metres, as advertised. Although, there's no multipoint connectivity here and you can't switch between connected devices.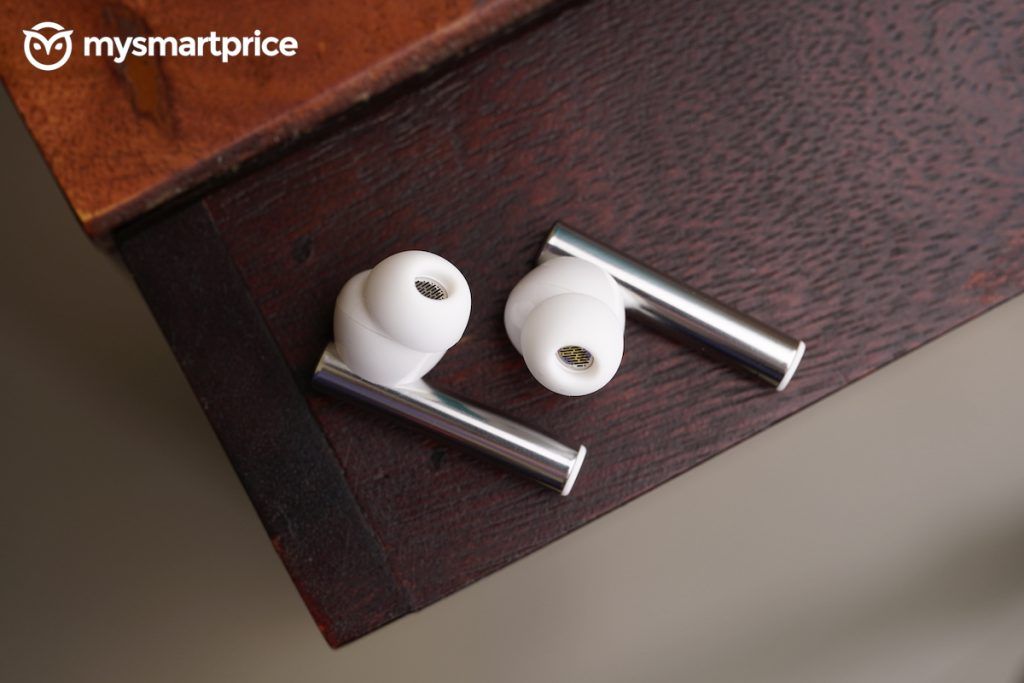 As for the controls, you do get Wear Detection, and Touch Controls on the surface. You can adjust these to your liking from the Realme Link app on Android. Unfortunately, there is no iOS support for now. The touch controls have the right amount of sensitivity to taps and long presses. Plus, the Wear Detection is fairly accurate as well and didn't fail on me too often.
Coming to the Link app, it is one of the best, cleanly designed apps out there to manage your iOT devices. I love the fact that it gives you so much control over a pair of budget truly wireless earbuds. You can use it to change the level of NC, switch between the three equaliser modes, turn off Wear Detection, and much more. Plus, you can also update the firmware over the air when Realme drops one. Really, kudos to Realme's software designers.
Sound Signature and ANC
Let's talk about the noise cancellation. The Realme Buds Air 2 has only the FeedForward kind of ANC. So, it is pretty feeble at cancelling external sounds. But, my experience with the Buds Air Pro wasn't any better. So, this is fine too. It can eliminate some of the very low frequency hums but nothing more. Although, thanks to how much Realme's engineers extract out of the 10mm drivers, these earbuds can get very, very loud. And, to top it off, there is a switch to increase the loudness even further. And, that definitely helps drown out any more external sound.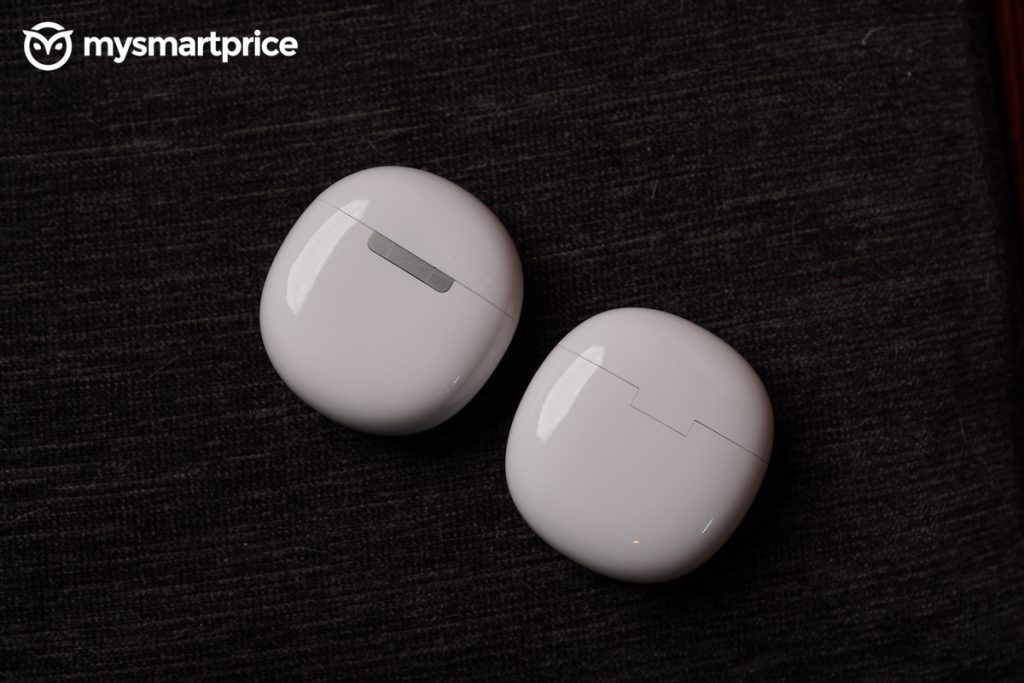 Coming to the sound signature, the Buds Air 2 has a bass-heavy tuning that has a boosted low end even with the Bass mode turned off. But, this is not the kind of tight, attacking bass that audiophiles prefer. It is loose and wavy. For example, in Somebody by Kyrill & Redford, the underlying bass notes have the tendency to bleed into the other frequencies sometimes. The mid are fairly alright too and the treble has a very unrefined quality to it. In a song like Michael Fitzhenry by Andwella, the coarse sounding cymbals in the background are masked by the drums. I also have a problem with the tonality and the timbre. But, for Realme to master than in this price range would be asking for too much.
Also read: Samsung Galaxy Buds Pro Review – Shut Up and Take My Money
I generally fire up Do I Wanna Know? by Arctic Monkeys to check for imaging and how clean the earphones sound in the penultimate section of the sound around the 3:05 mark when all the instruments kick in. This is another area where the Buds Air 2 falls short and you can hear the unrefined tuning. All that said, Realme's audio engineers seem to have nailed the wide soundstaging. I am supremely impressed at the sense of space that has been achieved.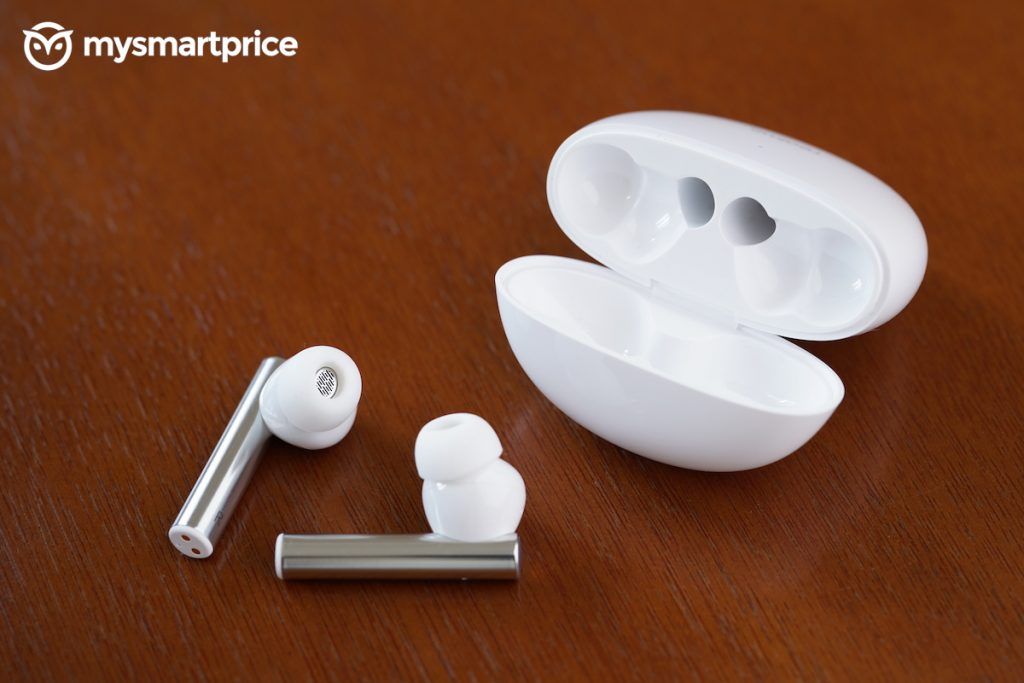 In Roundabout by Yes, it was absolutely refreshing to hear the backing guitar occupying the bottom left part of the soundscape and the chorus taking up the top right corner, and the lead vocals placed right in the centre. Great job, Realme. Especially on a budget product. Another thing I must note is the Buds Air 2 is responsive to Wavelet's EQ changes. Wavelet for those who don't know is one of my favourite EQ apps on Android. I tried a personal preset that looks something like the image below and the Buds Air 2 sounded much better.
I know, I might sound like a cynic when I review sound signatures but that's just my job. Although, I know what Realme is trying to achieve with the Buds Air 2's sound signature. It wants to appeal to those who listen to a lot of popular music or bass heavy tracks. And, for that purpose it works very well. Just that, I am definitely not Realme's audience here. If you identify yourself as an audiophile, please exit stage right.
Mic Quality, Gaming Latency, and Battery Life
As for the mics, the Buds Air 2 has two mics on the stems and it helps with environmental noise cancelling as well. It is clear enough in calls so the person on the opposite end can decipher what you are saying. But it does sound slightly echo-ey.
Also read: OnePlus Buds Z Review – the Truly Wireless Earbuds OnePlus Should've Introduced First
Furthermore, Realme has also somehow managed to drop the latency in gaming from 94ms to 88ms. Honestly, I haven't found a way to test these claims yet but I can tell you that, unless you are gaming professionally, you won't be able to care about these minute differences. Also, if you are a professional gamer, you'd probably go for something with 0ms lag and that is a pair of wired earphones/headphones. For what it is worth though, my take is that most people won't be able to discern any audio lag between the sound and visuals in games.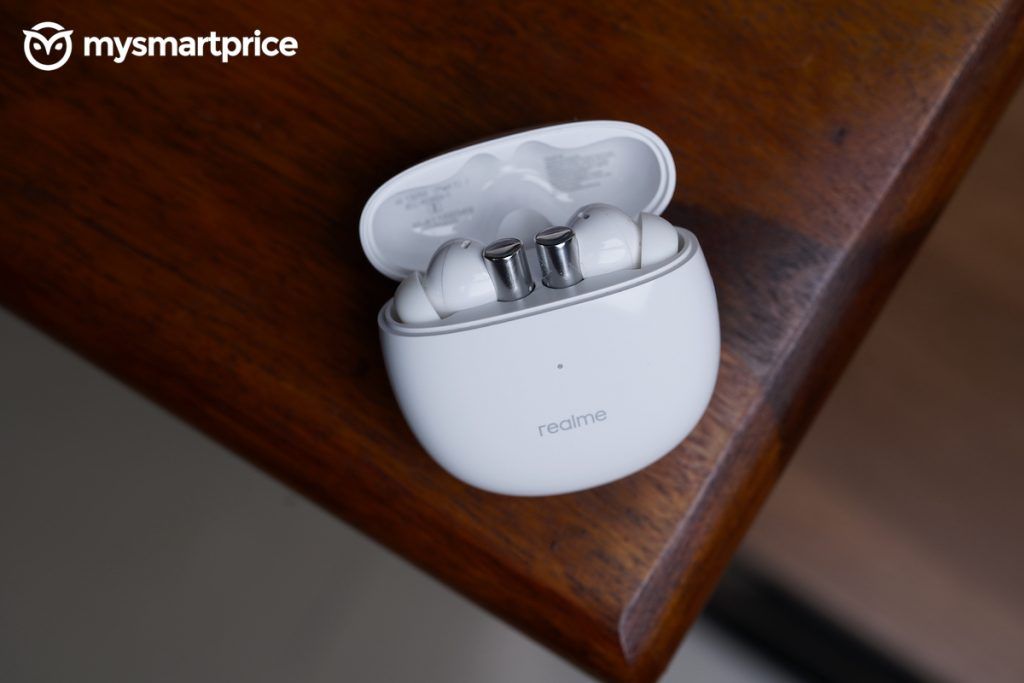 Testing the battery performance, I got around 4 hours with mixed usage, which included 2 hours of calls and 2 hours of music listening at 80% volume with ANC on. This is definitely better than the Buds Air and the Buds Air Neo but not the Buds Air Pro. Also, it'll take you an hour to charge the case from 0 to 100 percent. You can also expect at least 3-4 charge cycles from the case as well. Overall, this is pretty good battery life.
Should You Buy the Realme Buds Air 2?
Priced comfortably between the Realme Buds Air and the Buds Air Neo, the Buds Air 2 is a clear homerun for Realme. It is so good that I really don't see any reason to recommend the Buds Air Pro now. In fact, the "Pro" in its moniker is not fitting anymore. It is unfortunate that Realme is cannibalising its own lineup.
The Buds Air 2 has a lot of points in its favour. The noise cancellation is serviceable, the sound signature is well-suited for the masses, gaming latency has been further reduced, you get granular controls using the app, battery life has been improved, and the fit is great. What more could you want?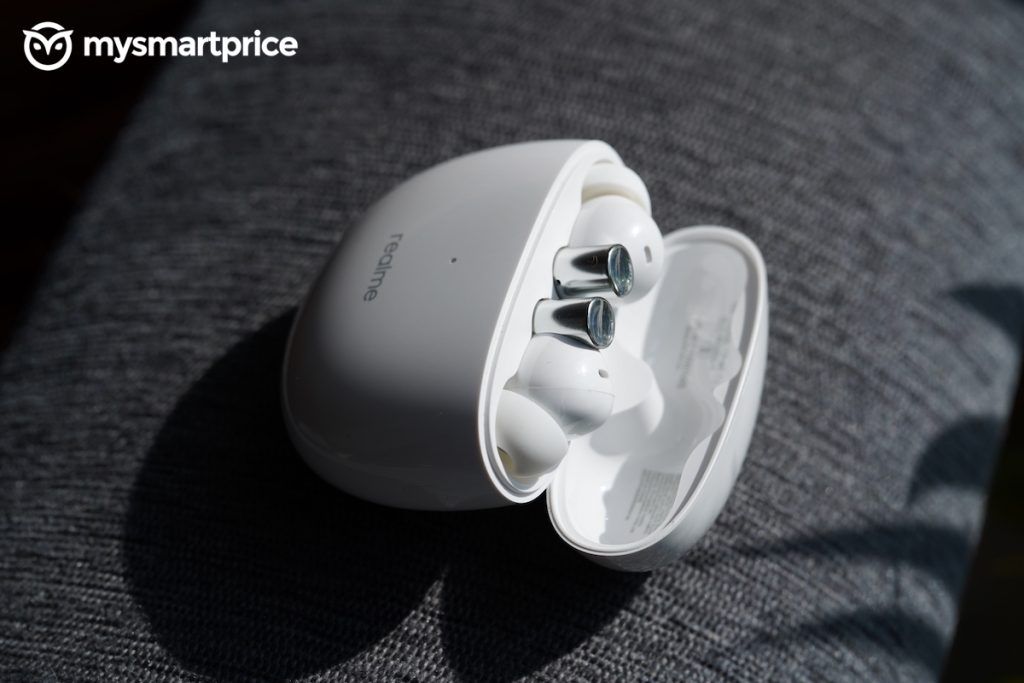 Also read: Realme Buds Air Pro review – affordable ANC TWS earbuds
Looking at the alternatives, the more expensive OPPO W51 is a great option, thanks to its better sound signature. But, the Buds Air 2 has way more features and is going to sound more fun too. Then there's the Lypertek Levi, which sounds phenomenall but it has major connection drop issues. Plus it is more expensive. If you look at options below the asking price of the Buds Air 2, then nothing's really better. And, you do often get the Jabra Elite Active 65t for under Rs 5,000 but there are many issues with those units as well.
So yeah, if you are looking for a pair of well-rounded truly wireless earbuds under Rs 5,000, I don't think you can go wrong with the Buds Air 2. Good job on going back to the drawing board, Realme.