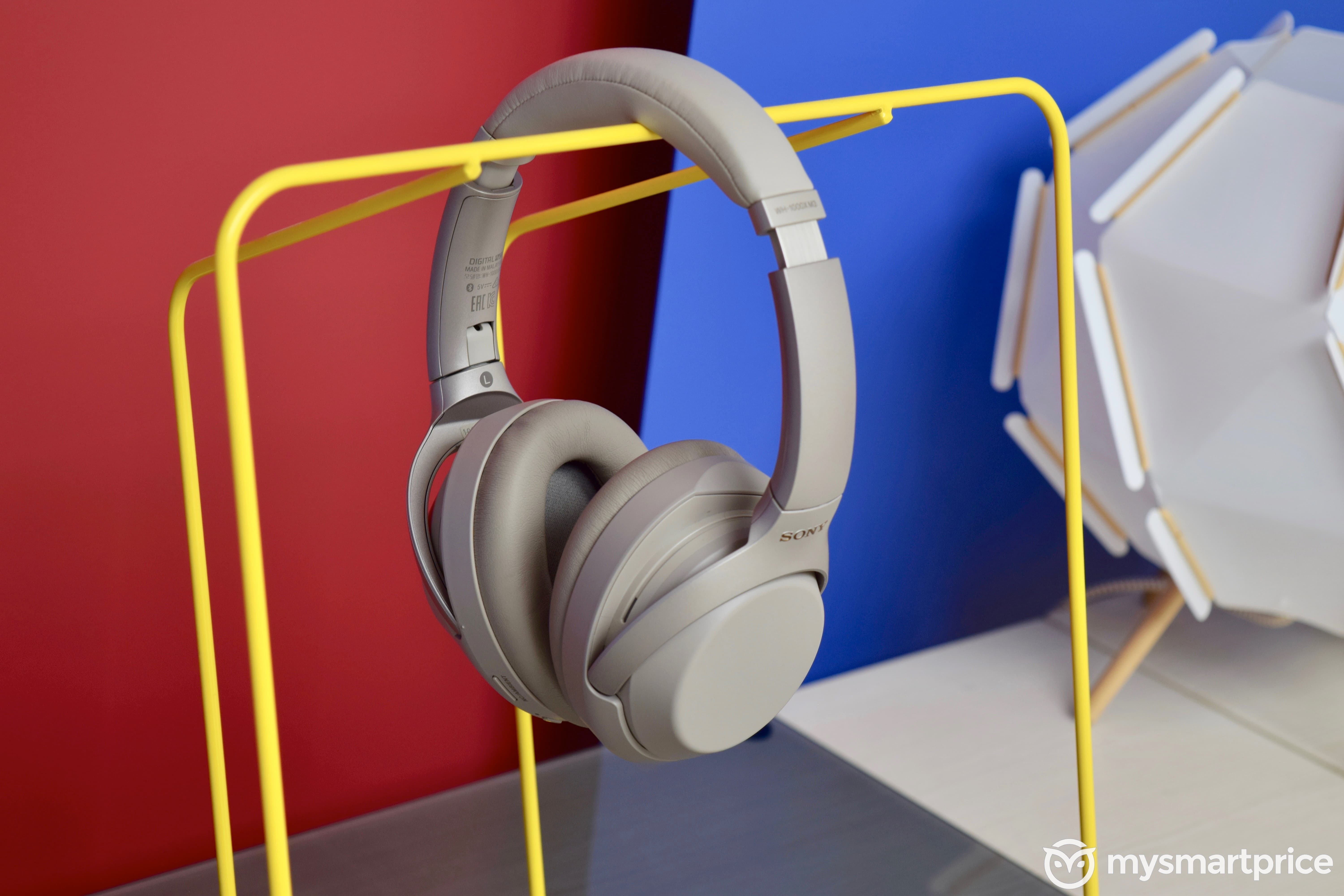 Sony has been trying to dethrone Bose from the top spot in the active noise cancellation for three years now, and it looks like the Japenese company is close to achieving its goal. The Sony WH-1000XM3 is the company's third-generation flagship noise cancellation headphone, and it competes directly with the Bose Quiet Comfort 35 II. Sony's headphones come with a claim of industry-leading noise cancellation, better than Bose sound quality, high-quality audio codecs, excellent set of features (including support for Google Assistant) and long battery life.
We had reviewed the Sony MDR-1000X as well as the WH-1000XM2, and we were impressed with both of them. I was really interested in trying out the WH-1000XM3 since they have all the features that I want in an ideal noise cancellation headphones, and I got to use them for more than a month (thanks to Sony for getting it in time), and here's what I think of them.
Sony WH-1000XM3 Features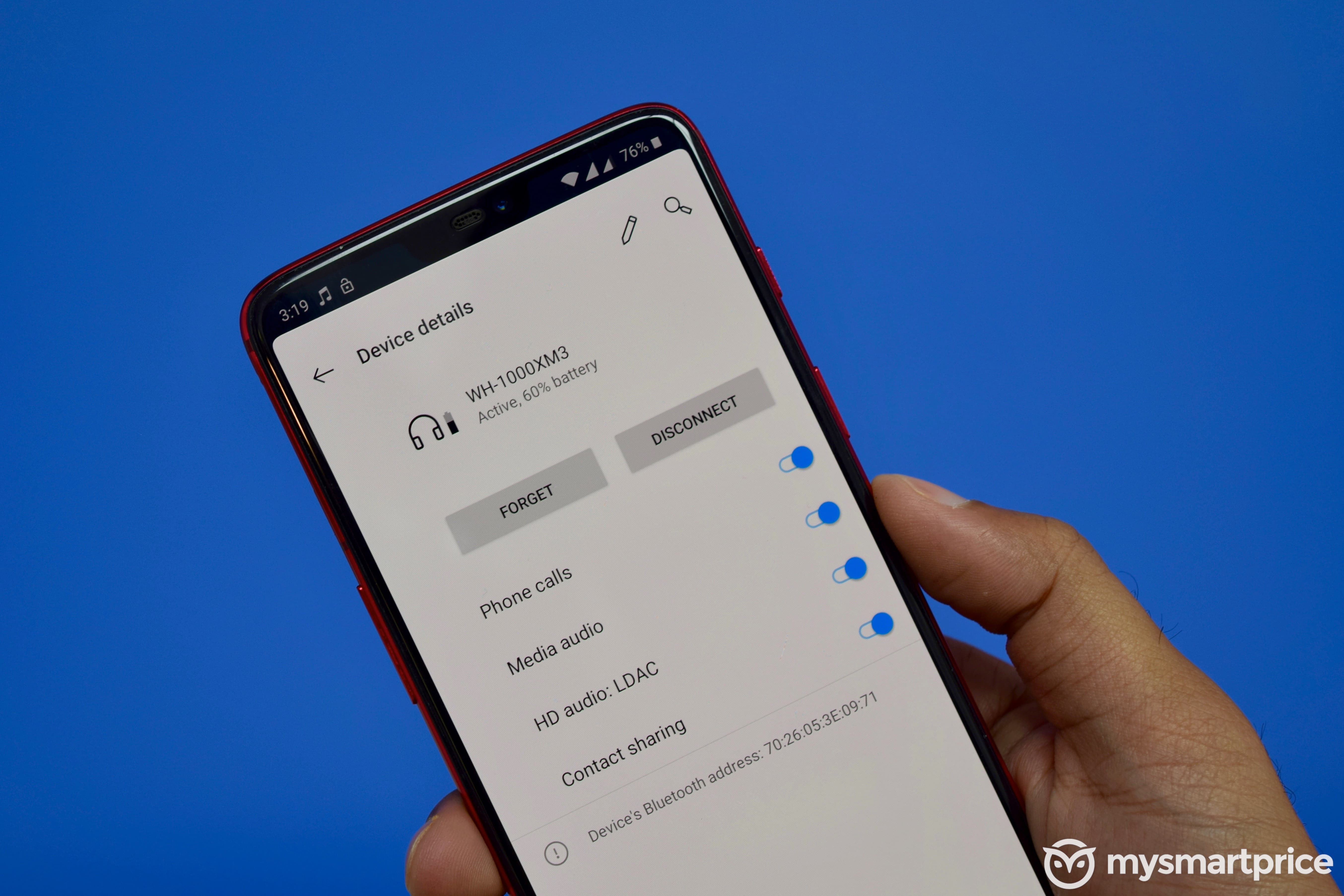 The WH-1000XM3 come in Black and Silver, and they have 40mm drivers. These headphones come equipped with Sony's new QN1 HD Noise Cancelling Processor. They have a Bluetooth 4.2 chipset with high-end wireless audio codecs: AAC, aptX, aptX HD, and LDAC. So no matter which smartphone or tablet you use, you can expect high-quality wireless audio. There's NFC, too, for effortless pairing (though not as close as Apple's or Google's Fast Pair). And then there are proprietary (or should I say gimmicky) features like SENSE ENGINE, Virtual Surround Sound, Sound Position Control and DSEE HX.
Apart from active noise cancellation, there is the ambient sound mode, using which you can customize the level of noise cancellation. There's Quick Attention feature, which lets audio from the surroundings inside when the right earcup is covered using your palm. There's atmospheric pressure optimizer, too. The companion Sony Headphones Connect smartphone app lets you control the noise cancellation level and use an equalizer. Sony also claims that its headphones can detect whether a user is traveling, waiting or walking and then adjust ambient sound settings accordingly.
When you run out of battery, these headphones can be connected to audio sources in a wired fashion since they also feature a 3.5mm headphone jack. And with wired connectivity, it supports Hi-Res audio with 4Hz-40,000Hz frequency response. There are touch controls for music playback and volume on the earcups. On a full single charge, which takes 3 hours, Sony claims up to 30 hours of battery life with noise cancellation turned on. There's USB Type-C charging port and it supports fast charging. Sony also bundles an airplane audio adapter inside the box as well as a 3.5mm audio cable.
Sony WH-1000XM3 Design & Comfort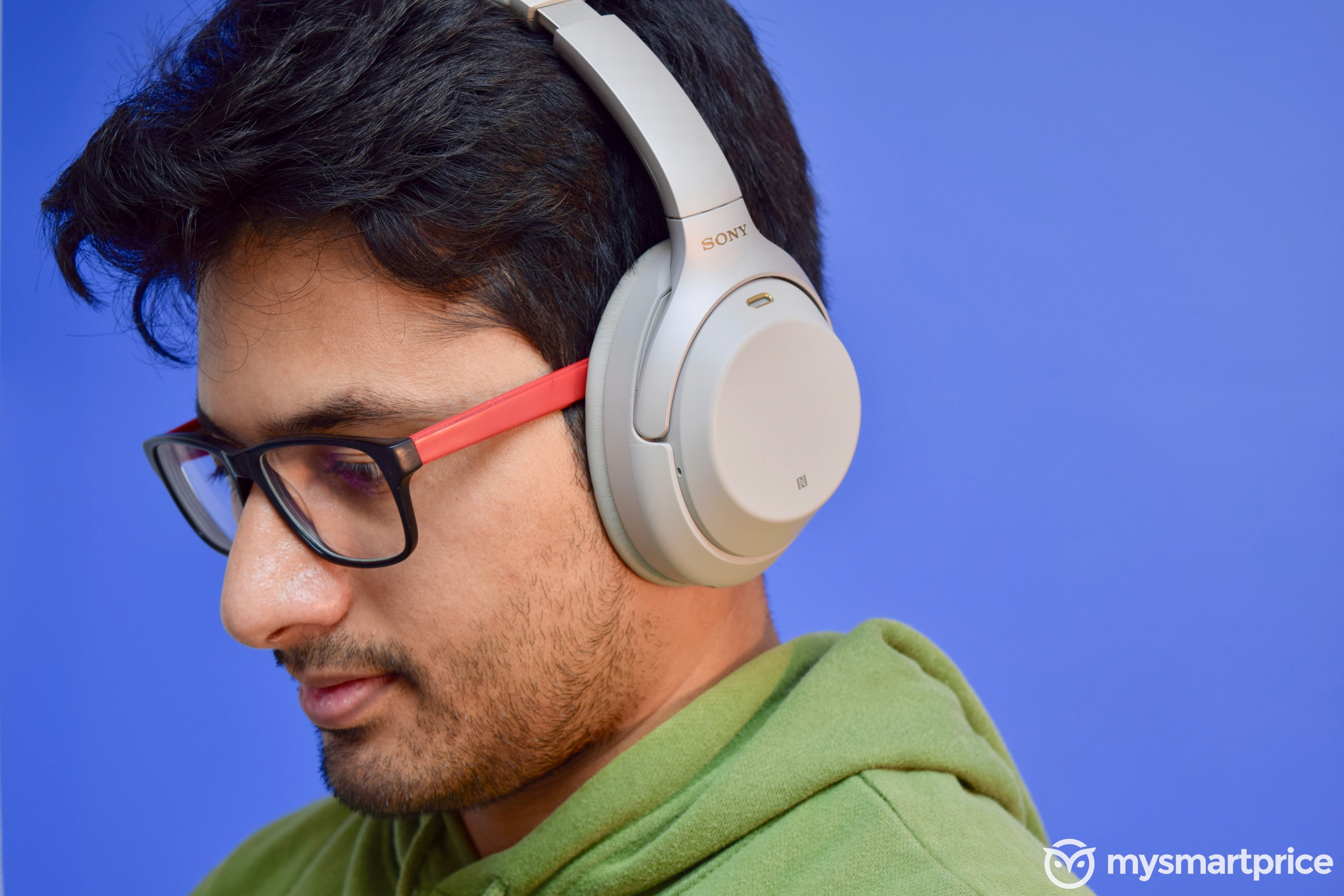 Bose has been the king of the hill when it comes to comfort, but Sony's quite close now. The cushion material used in the earcups, as well as the headband, is now even softer. As a result, the headphones feel much more comfortable than the previous-generation headphones. These headphones are still not as light as Bose' Quiet Comfort II, though. There are two buttons on the left earcup: Power On/Off and NC/Ambient. Long pressing the Power On/Off switch activates the pairing mode. NC/Ambient button switches the headphones noise cancellation button on and off. It can also be customized to activate Google Assistant, but you'll need to install the companion app on your smartphone. Google Assistant can answer all your questions, just as well as it does on your phone, and it can read out notifications. You can customize which apps to read notifications from. It's a handy feature. There's a USB Type-C port, which is a nice touch since it makes the headphones future-proof.
The earcups also have touch controls on them. You can swipe up on the right earcup to increase the volume and swipe down to decrease it. Swipe forward to skip the track and swipe backward to go back to the previous track. Double tap to play or pause music. One nifty feature is that you can quickly listen to someone talking to you without removing the headphones. You just have to cover the right earcup with your palm and the music fades out, while the outside sound is let in using the microphone. As soon as you remove the palm, music resumes at the normal volume level. Sony is also bundling a nice hard carrying case and they have swiveling earcups so that they can be folded into smaller storage spaces. I wore the headphones for the entire time I was in the five-hour flight (twice), and I didn't feel much of a discomfort even after such a long time.
Sony WH-1000XM3 Audio & Noise Cancellation Quality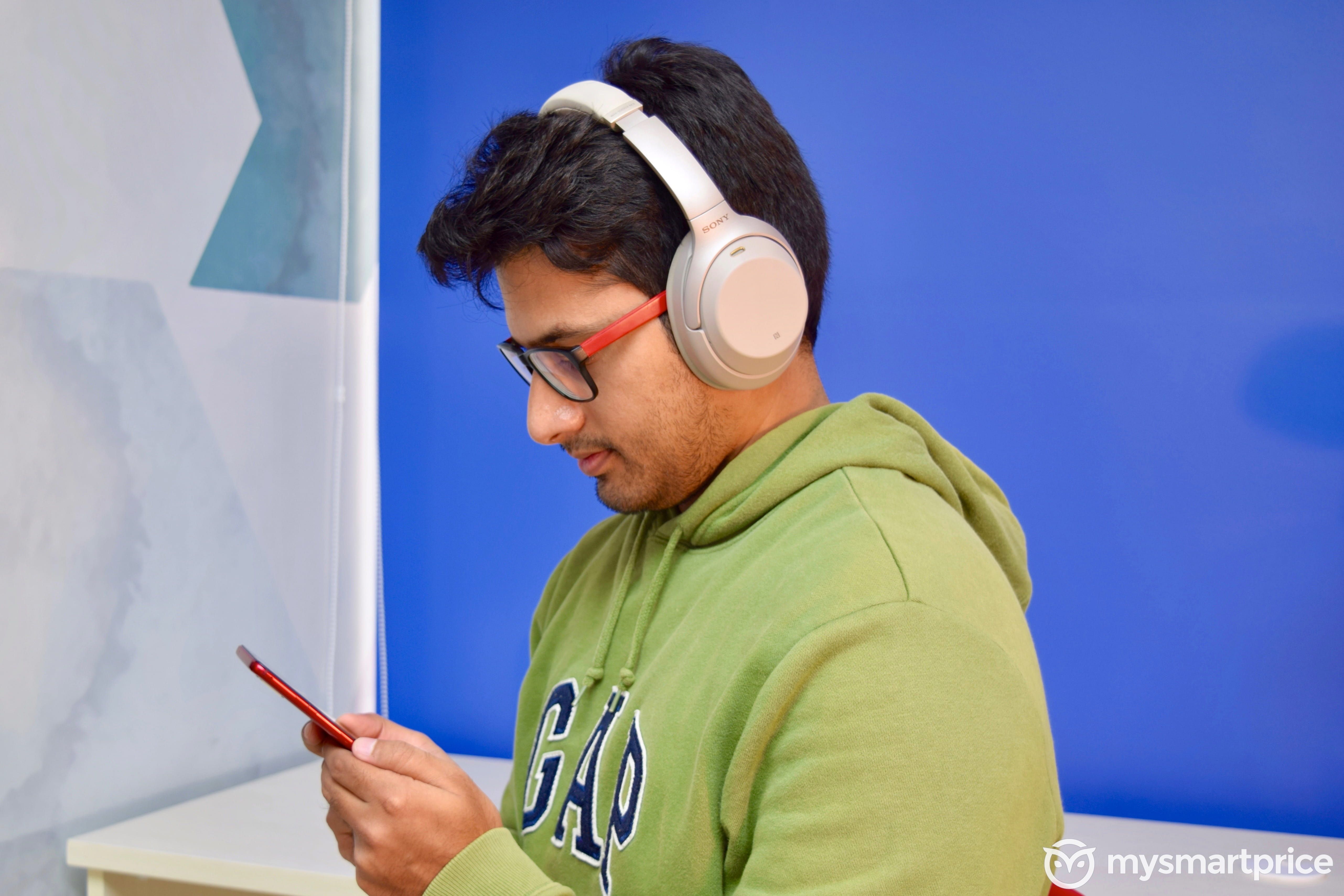 Sony has always been better in audio quality compared to Bose' noise cancellation headphones, but the 1000XM3s are even better. There's support for all the high-end Bluetooth audio codecs (something you won't find on Bose QC35 II): AAC, aptX, aptX HD, and LDAC. I wish Sony had also used a more recent Bluetooth 5.0 chip instead of the regular Bluetooth 4.2 chip. Audio quality was clean, crisp and exciting. Yes, they won't satisfy audiophiles, since there's a little more focus on the low-end (and most people like it that way), but it's not so much as to affect the audio quality. Highs are sharp, mids are clear, and there's a punch in the bass. Most people won't have any complaints about its audio quality.
Now coming to the second aspect of the 1000XM3's performance: noise cancellation quality. They now have the best noise cancellation in the business, and Sony has managed to beat all its competitors, especially, Bose. The new 'QN1 HD Noise Cancelling Processor' is a dedicated chip that combines noise cancellation, DAC and amplifier. Whatever the engineers at Sony have done, they've done it right. The headphones can block out most of the outside noise such as airplane engines, traffic noise, and the AC hum in the office. It even blocked out the noise of aquarium filter that is right next to my cubicle in the office. Only sudden honks and claps can be heard but at a lower volume. Combine the excellent audio quality (for wireless earphones) and best-in-class active noise cancellation and you have the perfect wireless noise cancellation headphones in the business. Sony has finally managed to beat Bose' flagship wireless earphones. I think it's now time for Bose to release an improved version of the Bose QC35 II. The only problem I encountered with the 1000XM3 is when the noise cancellation suddenly switched off and it wouldn't turn on. I had to turn off the headphones and turn them on again to fix the issue. Also, the NC/Ambient button can only be customized to active Google Assistant using the app.
Sony WH-1000XM3 Battery Life
With a claim of up to 20 hours of battery life on a single charge with the MDR-1000X and up to 30 hours of battery life of the WH-1000XM2, Sony has always been on the top of their game. With the WH-1000XM3, Sony is claiming up to 30 hours of battery life.
I got the WH-1000XM3 just two days ahead of my week-long trip to China. After a full charge, these headphones lasted more than a week. Even after returning, I had close to 30% battery left on the review unit. That's some solid battery life, and with features like USB Type-C charging port and fast charging, the Sony WH-1000XM3 are future proof. Anyone looking for headphones with long battery life, Sony's latest flagship noise cancellation headphones should be the obvious choice.
Should You Buy Sony WH-1000XM3?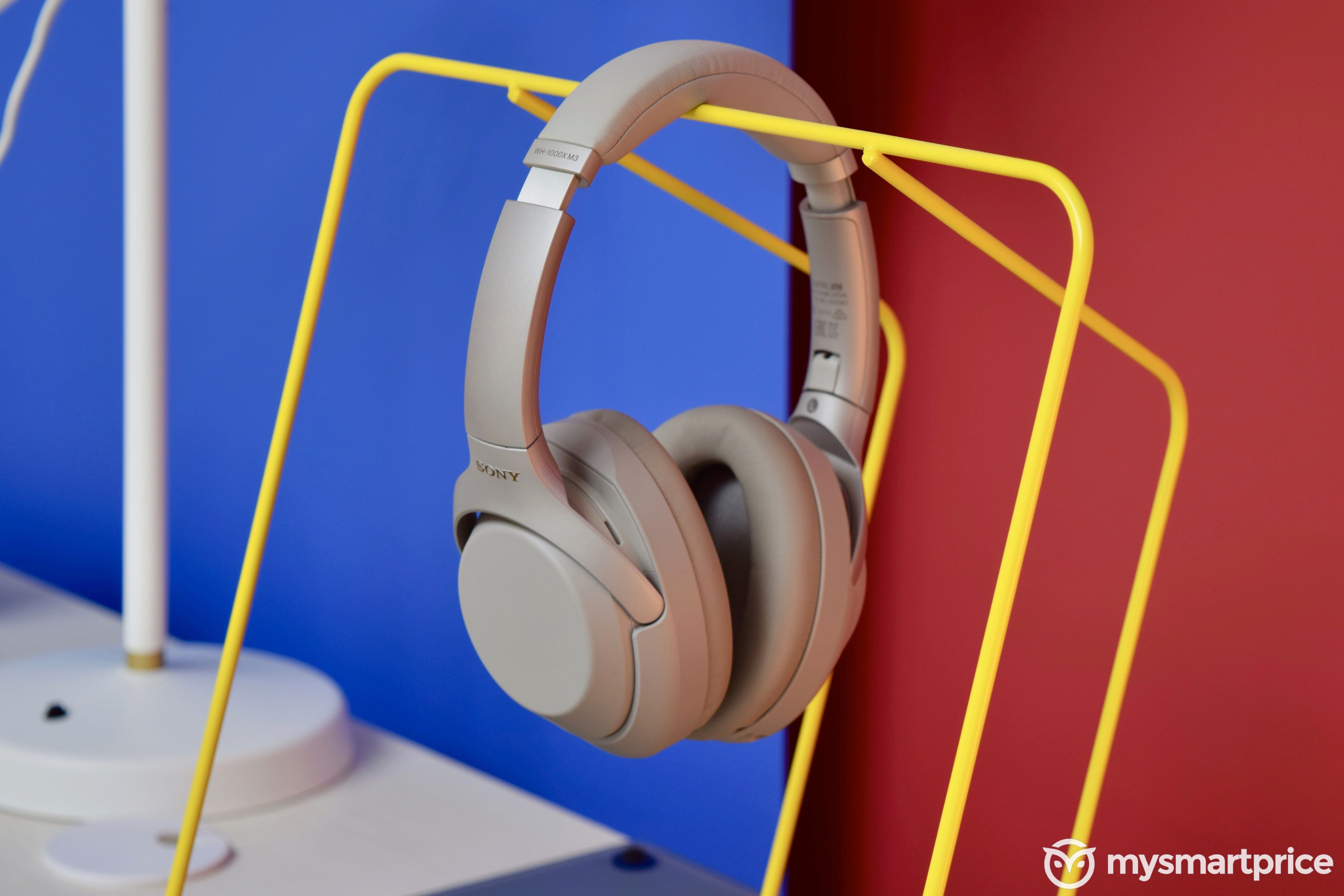 Absolutely. The Sony WH-1000XM3 are currently the best wireless noise cancellation headphones in the market, and they handily beat the Bose Quiet Comfort 35 II. The 1000XM3 cost the same as Bose' headphones but offer many more features such as higher-quality audio codecs and USB Type-C charging port. But the most important part where the Sony headphones beat Bose' is audio and noise cancellation quality. If you're in the market for the best noise cancellation headphones and have deep pockets, look no further than the Sony WH-1000XM3.
What Is Good?
Comfortable fit
Excellent set of features
Great sound quality
High-quality Bluetooth audio codecs
USB Type-C Fast Charging
Extremely long battery life
What Is Bad?
Can't customize controls without the app
Finicky touch controls
No Bluetooth 5.0