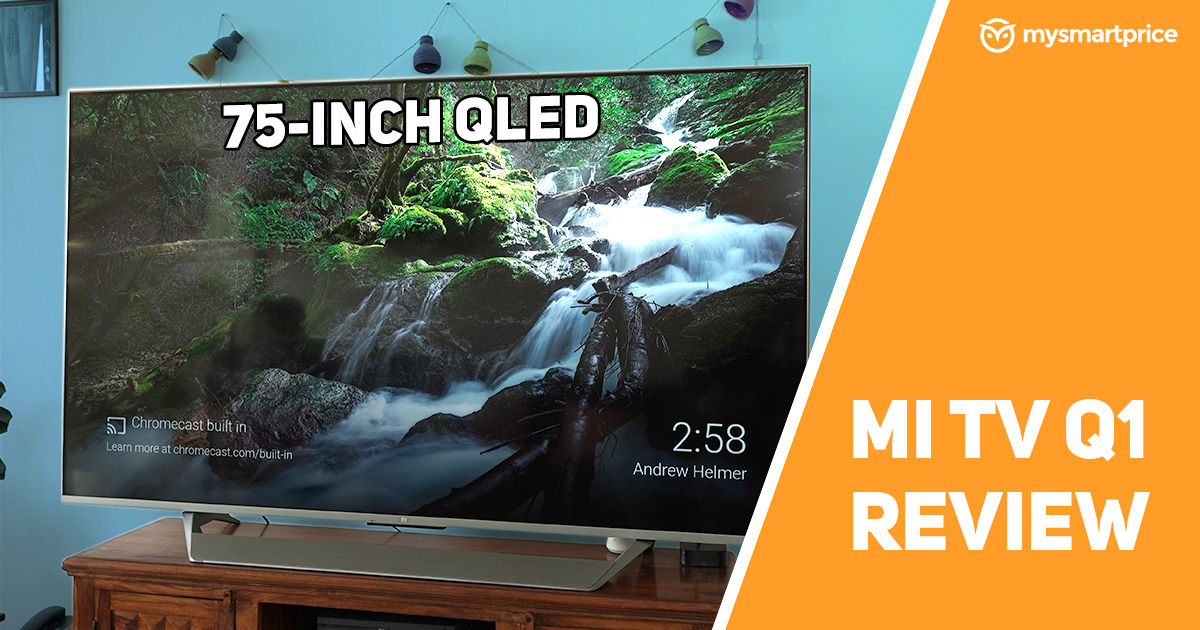 With every new Mi product launch in India, you can see how Xiaomi is slowly but steadily transforming the Mi brand into a premium player. Along with introducing its most expensive phone till date – the Mi 11 Ultra – Xiaomi also launched its most expensive TV in the country. Yes. I am talking about the Mi TV Q1 75-inch QLED monstrosity that comes with almost all the high end features that you've come to expect from a premium TV. 
This is our in-depth review of the biggest Mi TV yet.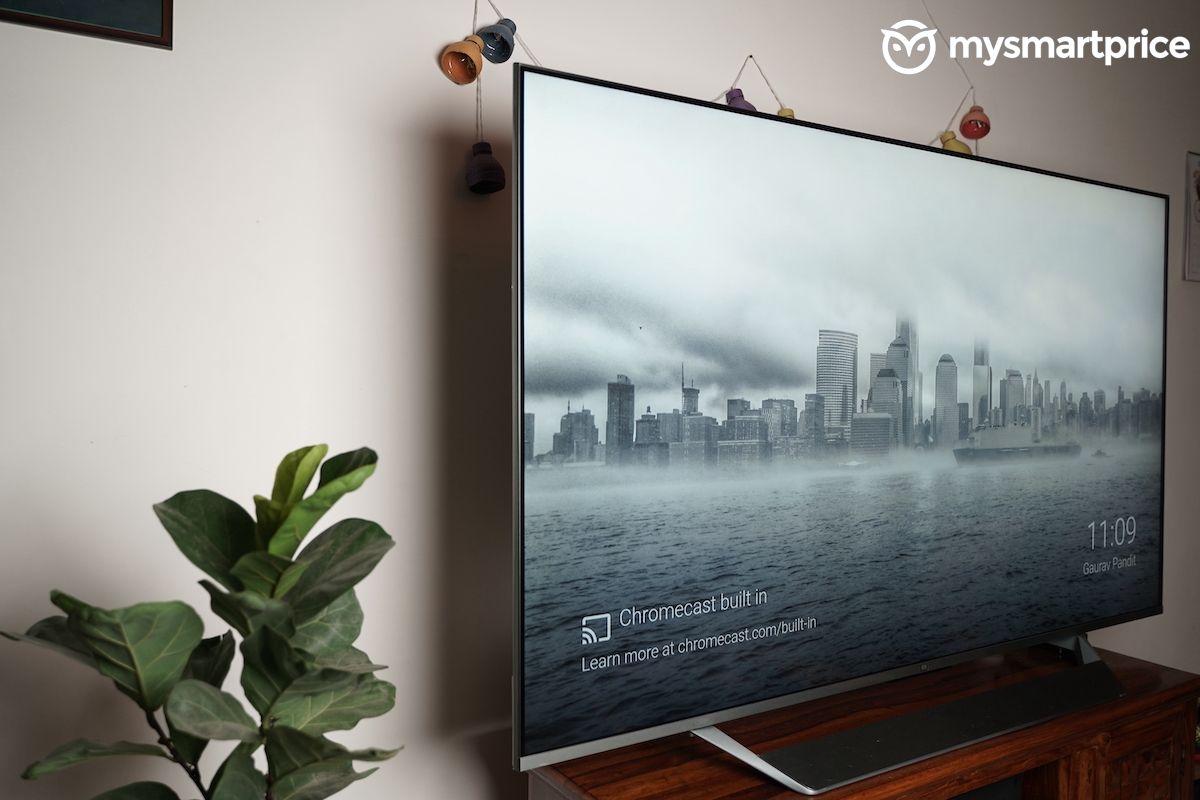 Design
The first thing you need to know about this TV is that it is a behemoth. A 75-inch TV is the size of two 55-inch TVs. So, it goes without saying that you will need ample space in your room to be able to watch content without straining your eyes. Since this is a 4K TV, you can actually sit closer without having to worry about seeing pixels. But still, you'll ideally need at least 6.5ft to 9.5ft of distance between you and the TV to view it properly.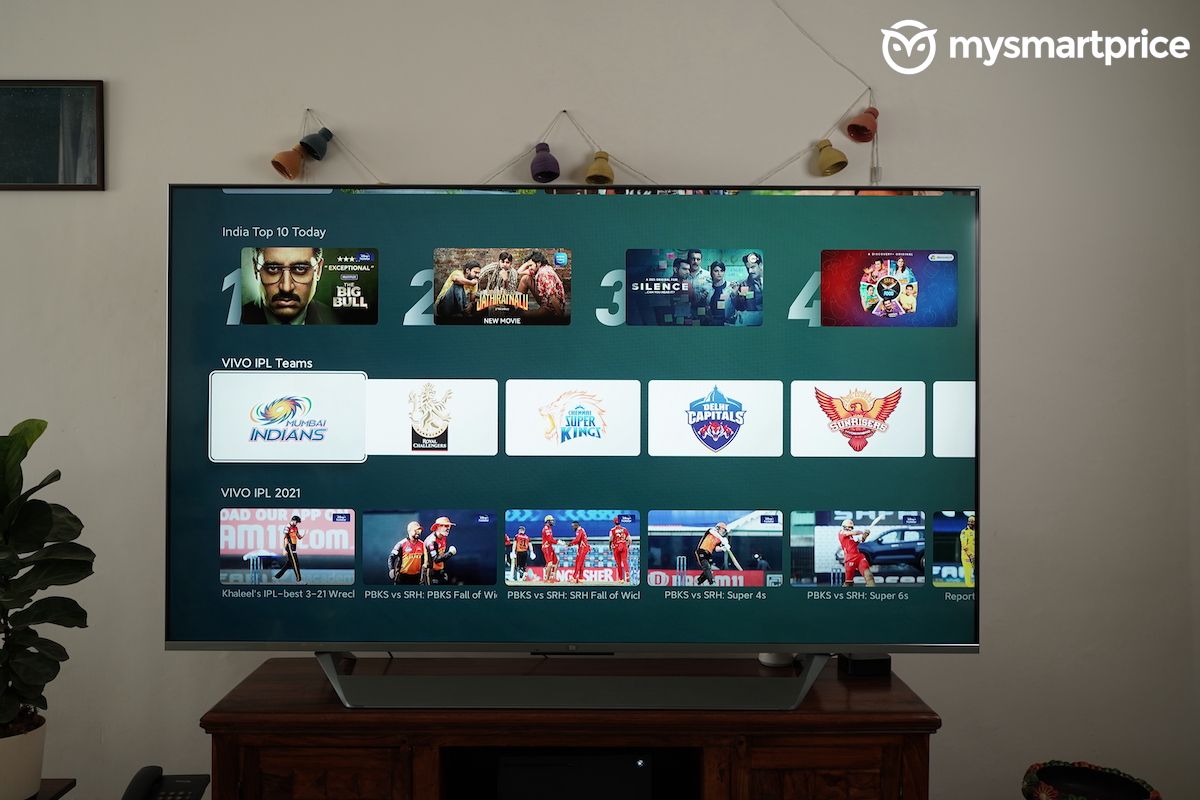 Anyway, the TV itself is designed beautifully. The frame and the stand are made of aluminium alloy, which feels extremely sturdy. I am glad that it is one large center stand holding the weight of the TV instead of two feet placed at the corners. This means that I could tabletop it fairly easily and it feels extremely well-balanced too, thanks to the angular legs on the rear merging into a wide base plate on the front. As for the frame around the display, it is slim around three sides with a slightly large chin that incorporates the tastefully placed Mi logo in the centre. 
Also read: Redmi TV X 65-inch Review: Made for India, Made in India
Now, below this logo, you will notice a black strip, which includes the mic toggle and the power button. So, this mic toggle is switched off by default but it exists because the TV has a built-in far field mic to let you control your TV hands-free using your voice and Google Assistant.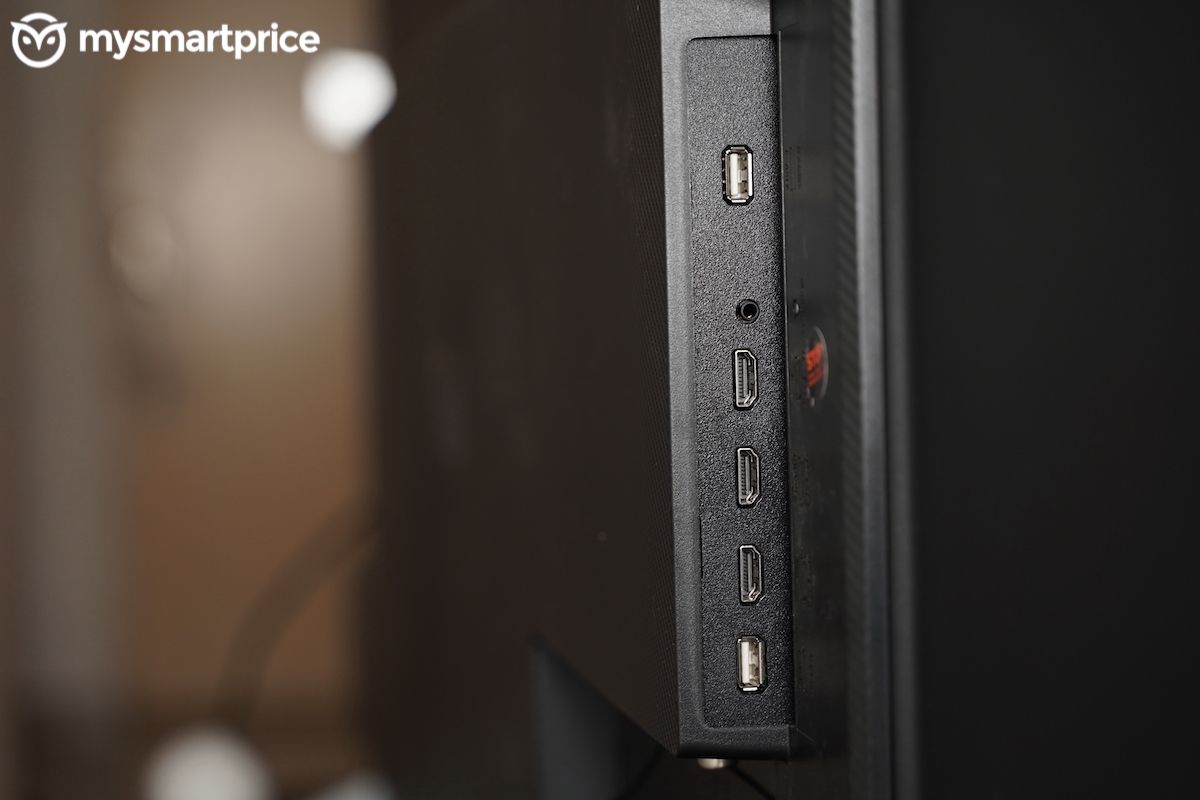 Now, coming to the rear side, the ports are placed in the L-shaped cavity with the 3xHDMI 2.1 ports and 2xUSB 2.0 ports available for easy access. By the way, one of the HDMI ports also supports eARC. More about the HDMI ports and what it can achieve later. 
So yeah, I really dig the design of the TV. It looks super premium. Although, I am talking only from the 'tabletop-ping' perspective. I've never wall mounted a TV in my life, so I don't know how that will look.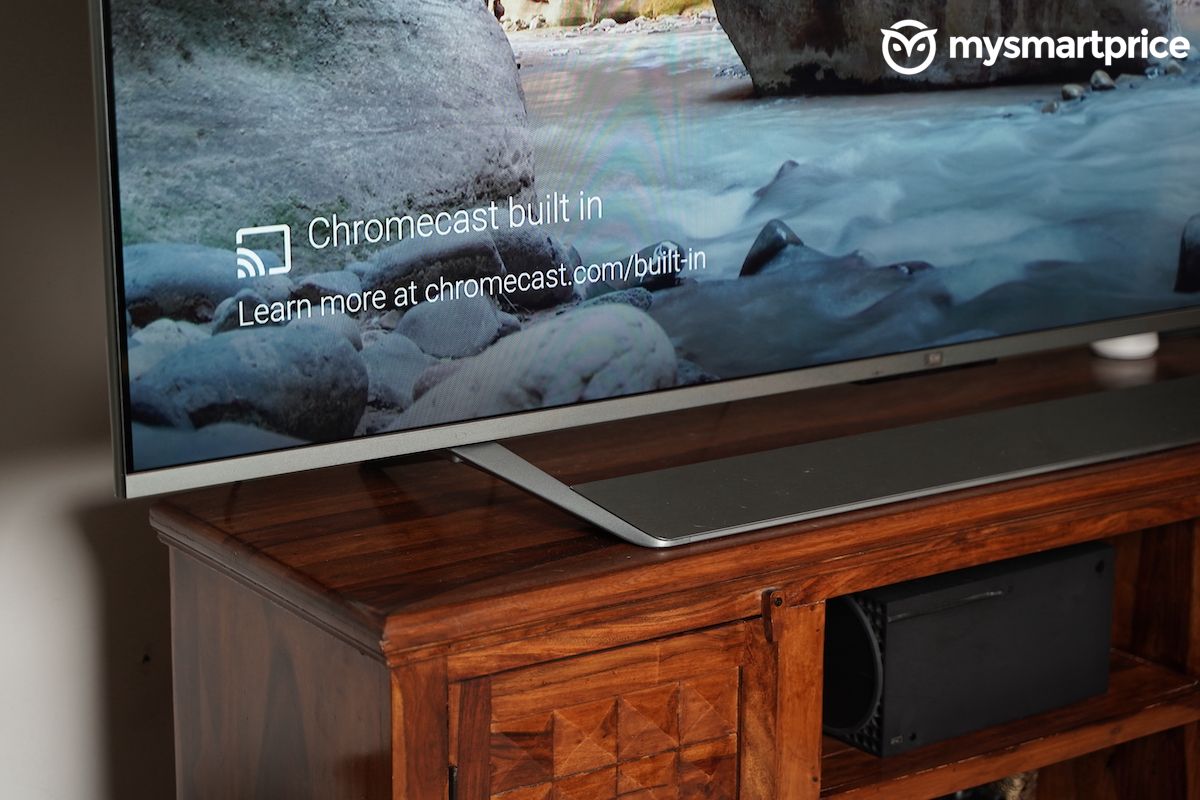 Display Performance
Moving on to the quality of the panel, this 75-inch TV is a QLED screen which can output 4K resolution up to 120Hz. You also get support for all the HDR standards including Dolby Vision, HDR, HDR10, and HLG. And, there's Full Array Local Dimming with 192 dimming zones as well. I tested a wide range of testing scenarios and here's what I think:
Let me get straight to the point here. Don't play SDR dish TV content on such a big TV. It looks bad. Really bad. In fact, even full HD content from my Apple TV looks slightly bad and discerning eyes will be able to spot the pixels. But, full HD videos are still manageable, SDR is definitely not. Even upscaling won't help much, however hard the processor tries.

Anyway, the TV supports up to 95% of the DCI-P3 colour gamut. You can play around with the picture settings and Xiaomi does give you deep controls as well. From adjusting the Flesh Tones to the 11-point RGB scale, you have it all. But, if you like me, want one perfect setting, then the Movie mode is the best option. It offers the most accurate colours as the filmmakers intended but with a slight yellow bias in flesh tones. It didn't bother me much, though. This mode has MEMC off by default too. 

Talking about MEMC, you get three levels. I do like MEMC for watching sports and playing racing games, though. However, for everything else, MEMC sucks. Especially for movies that are intended to be watched at 24fps. The soap opera effect is super disorienting.

The advantage of the QLED panel is the deep Black levels and coupled with the Full Array Local Dimming, you get some excellent contrast. The colours just pop out in dark scenes. Although, I did face an issue with Local Dimming where you'd see the algorithm struggle with brightness shifts in the same scene and you are treated to some very awkward changes in brightness level during the playback. This is a common issue with many TVs with Local Dimming actually. 

However, the one thing that's really great on this TV are the viewing angles. There's very little colour shift even if you are sitting at a pretty slant angle.  

Now, Xiaomi claims that the TV can achieve a peak brightness of 1000 nits. I tested it on a 9% White box on a Black background HDR video that cycles through different brightness levels reaching up to a maximum of 4000nits. In that testing, I managed to get a little over 800nits of brightness, which is still good but lower than the claimed number. It's so bright that I don't have to worry about reflection during daylight. 

Anyway, the peak brightness is great but what matters is the HDR performance. What I really liked about the HDR quality of this TV is the excellent control over peak brightness. Rarely did I see an exposure peak or highlight clipping. I tested Dolby Vision shows on Netflix and  sometimes I saw some banding in dark scenes along with Black crush, and some bloom as well. It wasn't too distracting but it was there. HDR10+ videos on Prime Video looked absolutely, stunning though. I watched Jack Ryan and Boys, and this was the best possible version of Jack Ryan and Boys that I've seen till date.

Luckily, I had the Xbox Series X lying around and I was excited to test out 4K 120fps gaming. But oddly, the TV doesn't support that setting. In fact, you have to go through a long process to actually enable HDMI 2.1 on your TV. Yes, all the ports are on HDMI 1.4 by default, which is a pity. Most people will be clueless. Anyway, once HDMI 2.1 was switched on I could do 4K HDR gaming on the TV as well and 120fps with MEMC, which is not the ideal solution. The first game I tried was Ori and the Will of the Wisps. The bright glow of the titular character contrasted with the vibrant colours on the rear looked absolutely stunning. Then, I played a whole lot of Outriders. I noticed a lot of detail crushing in the shadows despite calibrating the XBox Series X's HDR performance. This could also be a problem with bad HDR coding on Outriders because Doom Eternal looked great. Overall, I'd say the HDR performance of this Mi TV is possibly the best on a Mi TV yet but LG, Samsung, and Sony do it better for sure.



Sound Quality
So, Xiaomi claims this TV with its 30W six-speaker setup and Dolby Audio support offers a Cinematic sound. I'd say that's a stretch. But, what this combination of two woofers, two tweeters, and two full-range drivers can do is produce a clean sound. What I noticed is the sound is tuned dynamically to control the sound peaks in action sequences. Plus, the vocals sounded clean while watching videos on YouTube. It is good enough for a set of TV speakers but will definitely not replace your need for a proper speaker system for that elevated cinematic experience because the bass response is definitely lacking here.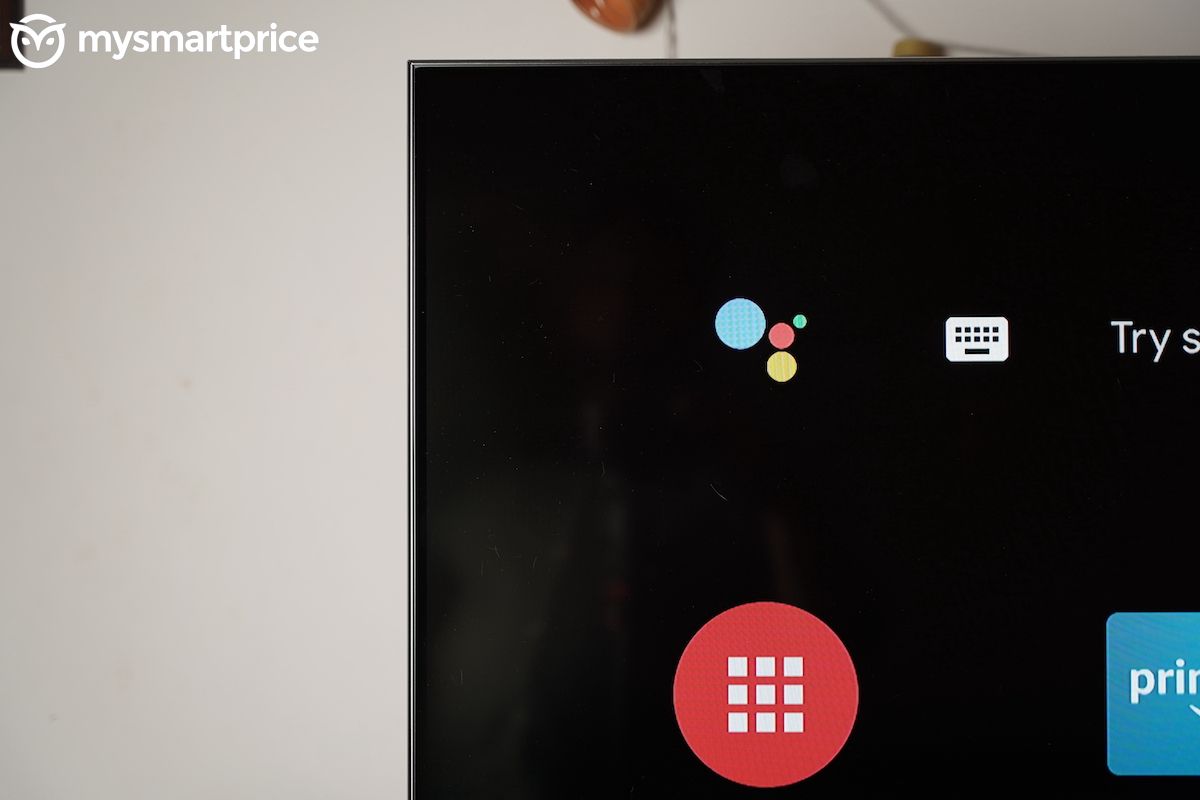 Software and Performance
This TV runs on the latest Android TV 10 software with Xiaomi's own Patchwall UI, which is leagues better than Android TV. You get better curation of content. Direct access to your favourite Netflix shows. Deep integration with Hotstar and Prime to start your show from where you left off, and more. Plus, there's that new Mi Home integration and the new deep-level integration for IPL matches. Along with the clean and neatly-laid out UI, there is very little to dislike about Patchwall. Yes, there are some annoyances. For example, you can change the app list in the first row, but these things you can ignore.
Also read: Mi TV Q1 QLED 4K TV Review: Playing the Balancing Act Like a Champ
What you can't ignore is the sluggish performance on this TV. I was taken aback by the stutters. Simple things like changing the sound source would cause the TV to spaz. Especially inside Netflix and Prime apps, I had major stuttering issues. For a TV that costs this much, it was disappointing to use the TV like this. I obviously contacted Xiaomi India and they convinced me that a software update will solve this problem. However, it hadn't reached me at the time of this review. If the update comes post the review, I will add an update. That said, I still think 2GB RAM is low for this TV.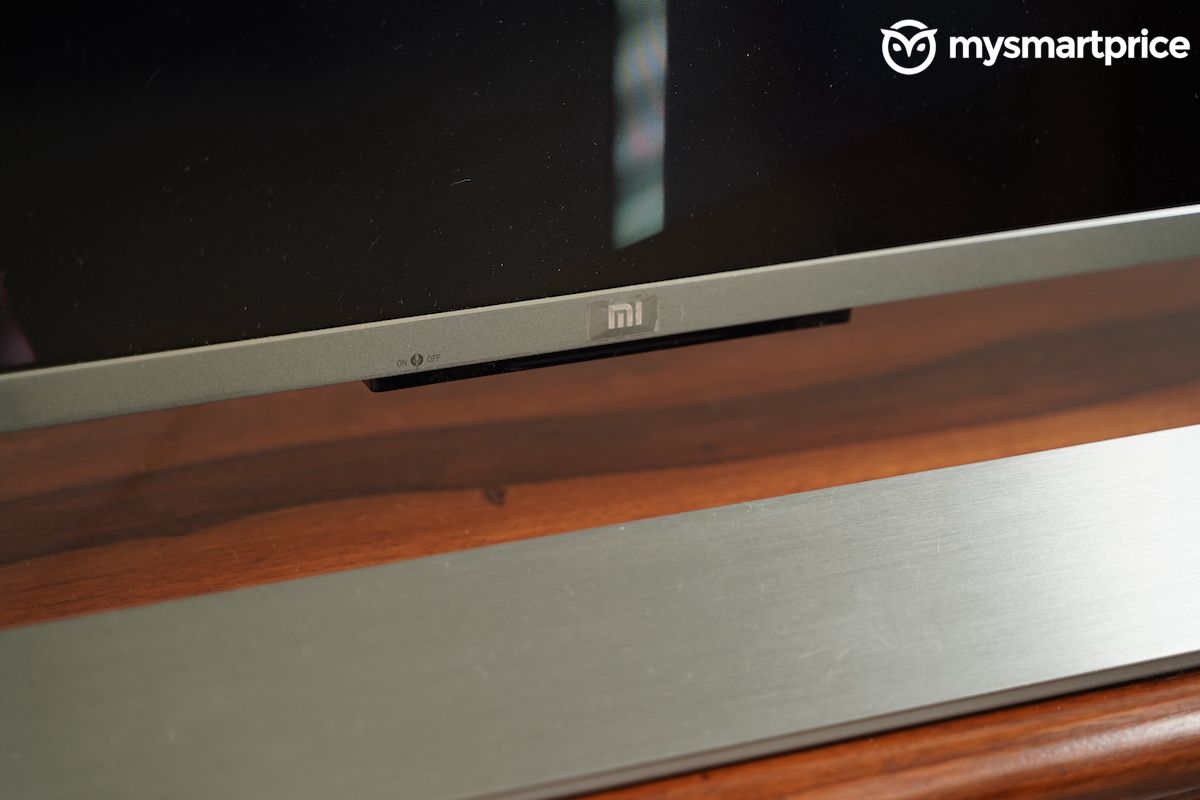 Remote and Voice Command
I expected the remote to be upgraded with the new TV but Xiaomi is going for the – "Why fix it, if it ain't broke?" – approach. So, you get your regular direct access buttons to Netflix and Prime plus newer features such as double press volume down button to mute the TV option. Not much to add here, honestly.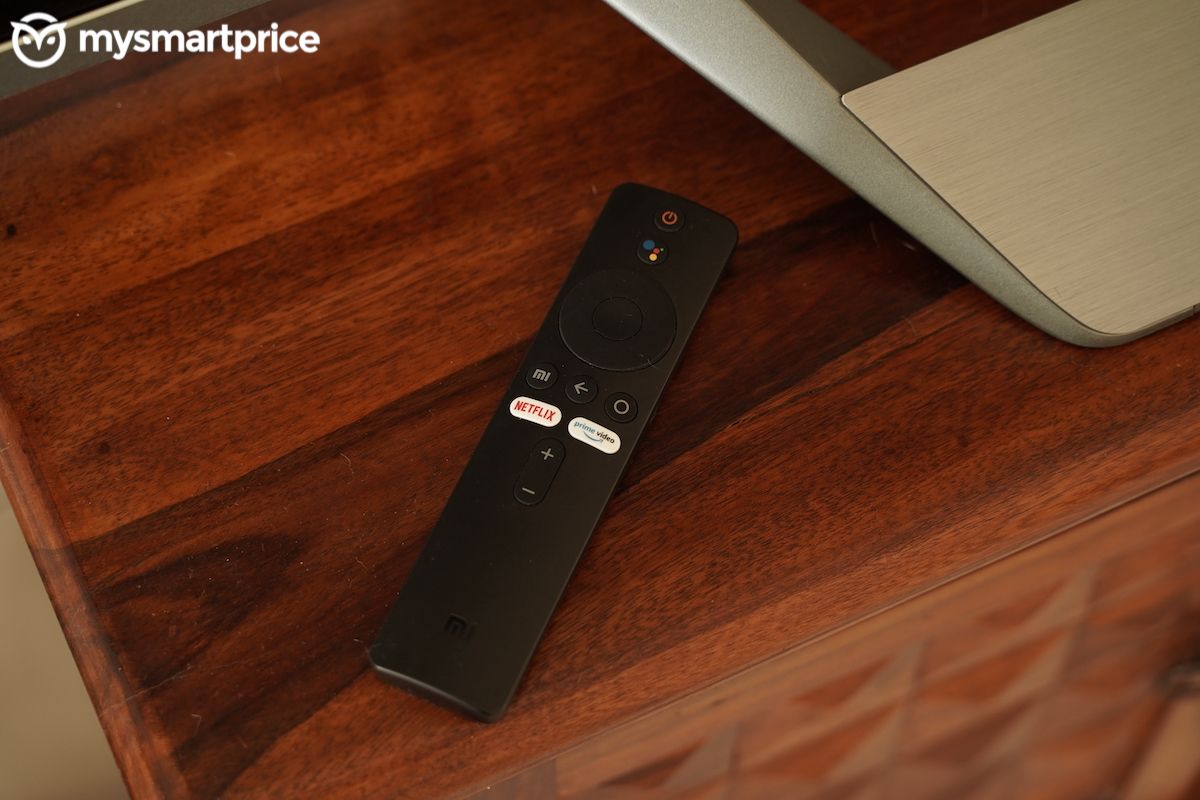 But, what's interesting is the support for the always-on mic. Although, the implementation was very iffy and not accurate either. When it worked, I could switch off the TV with just my voice or even switch HDMI inputs with ease, and that felt like magic. Maybe, all of this will also be fixed with that software update? 
Should You Buy the Mi 75-inch QLED TV?
Important note: this is my review of the Mi 75-inch QLED TV in its current state. For the money that you pay for it, the display is of good quality, with competent HDR performance, and well-suited for console gaming as well. But yes, it should've been free of stutters and offered lag-free performance. Right now, it feels like a Mi 11 Ultra with a Snapdragon 660 SoC. And, if that changes with that impending software update, I'll definitely update this review.
As for the alternatives, there's Samsung's new Neo series of Micro LED QLED TVs. In which, you do get a 75-inch variant but it is way more expensive at Rs 5,00,000, because it promises far better picture quality with even deeper Blacks and better contrast. However, the 65-inch variant of the QN90A, could be a good alternative. Otherwise, you have 55-inch OLEDs that are available from LG in this price range. In fact, if you go offline, you can get these TVs for much cheaper too. Basically, you will have to make a compromise in size if you are going for an established brand like LG, Samsung, or Sony in the same price range.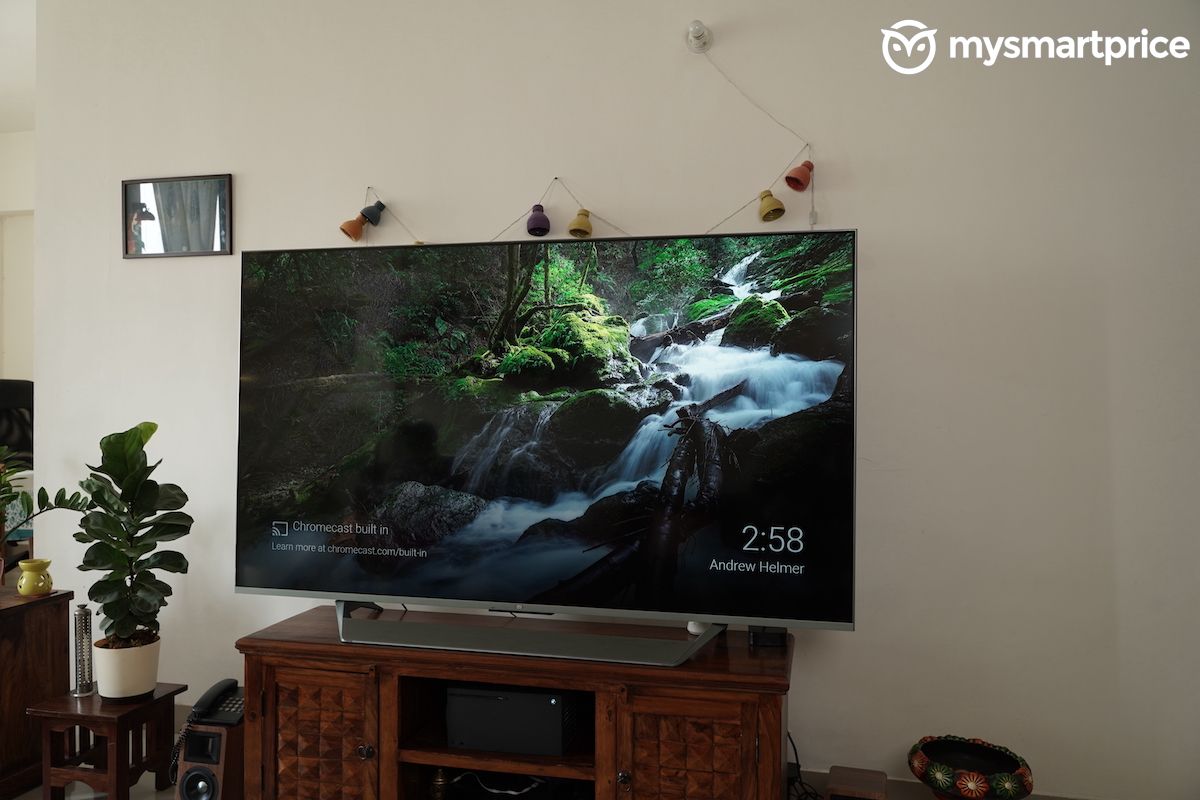 That's where Xiaomi absolutely nails it with the great value on offer. If you are someone like me, you'd probably buy this 75-inch Xiaomi TV and get the new Fire TV Cube or the Apple TV 4K with the money saved. This will help you get great value out of the display and forget about the patchy performance as a Smart TV. But that's just me, I know general consumers might look at this TV as a one stop purchase. Maybe, when you buy it the performance improves and you can be pretty satisfied with your purchase. 
What do you guys think? Is this TV really the "Theatre of Tomorrow?" Let me know in the comments below. 
Thanks for reading till the end of this article. For more such informative and exclusive tech content, like our Facebook page