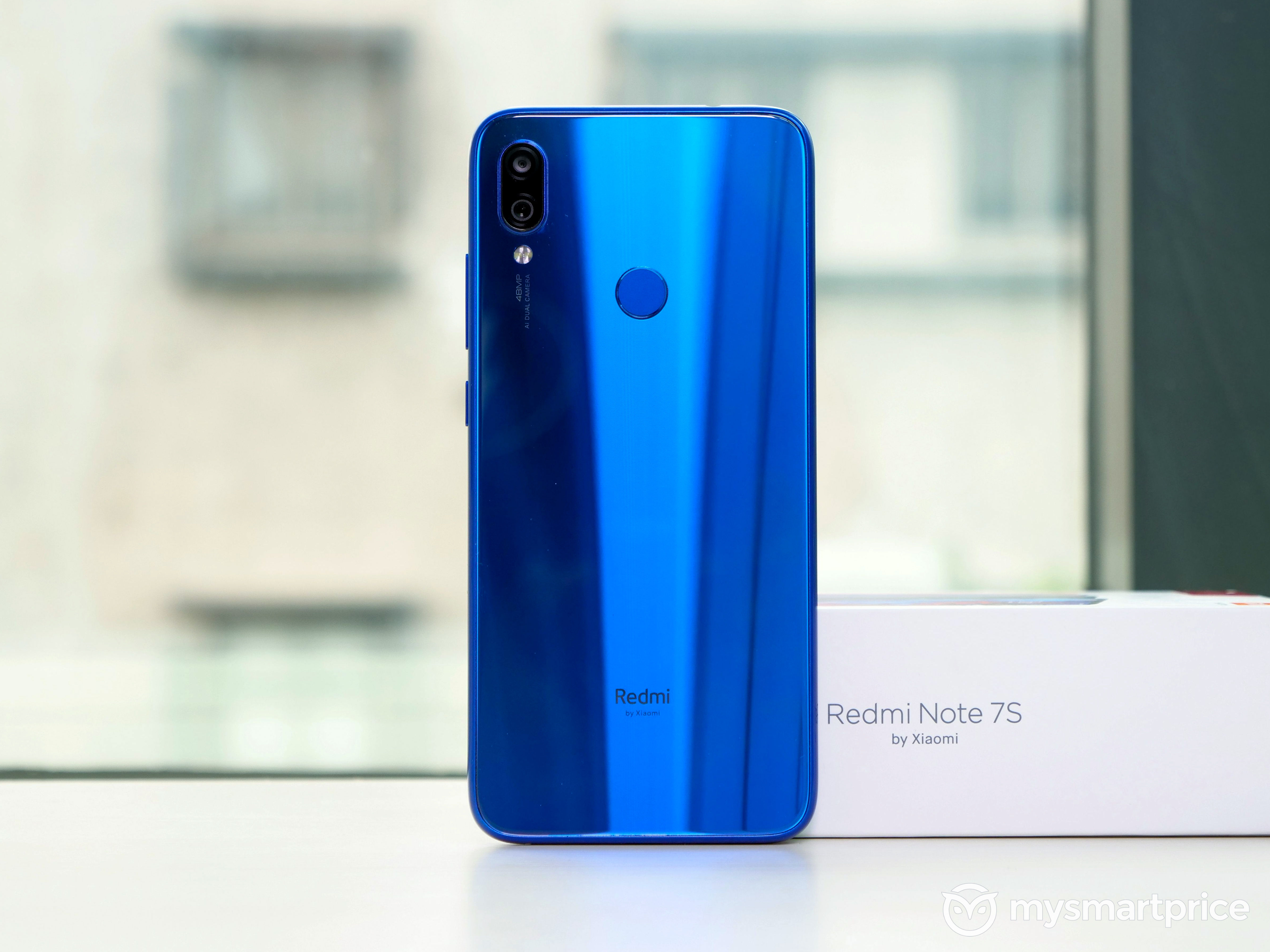 If you have read our review of the Redmi Note 7, then you know pretty much everything about the Redmi Note 7S as both are essentially the same phone. The only difference with the Redmi Note 7S is its higher resolution rear-facing camera sensor. This change has led Xiaomi to increase the price of the smartphone by INR 1,000 compared to the Redmi Note 7. Xiaomi also announced that it would eventually discontinue the production of the Redmi Note 7 to make way for the Note 7S.
Are the supposed improvements in camera performance enough to justify the increased price of the Redmi Note 7S, or should you save your money and buy a Redmi Note 7 while you still have the chance? Let's find out in our review of the Redmi Note 7S.
[P_REVIEW post_id=160478 visual='full']
Redmi Note 7S Design & Build
The exterior of the Redmi Note 7S is exactly the same as the Redmi Note 7. You get Gorilla Glass 5 panels at the front and the rear, while the phone's frame remains plastic. The entire device getting a P2i splash resistance coating. You have the same three color options to choose from: Sapphire Blue, Ruby Red, and Onyx Black. Mesmerizing color hue patterns show up on the rear panel depending on how light bounces off the phone's surface.
Turn the phone around, and you get a large LCD display with a waterdrop notch (or dot notch as Xiaomi likes to call it) up top. The notification LED has been placed in the bottom bezel. The right edge is where you will find the clicky volume rockers and power button, while the left is where the dual-SIM + microSD hybrid card slot is located. The bottom of the phone houses speaker and mic grills with a USB Type-C charging port in the middle. The top is where the 3.5mm headphone jack is positioned alongside an IR blaster.
Redmi Note 7S Display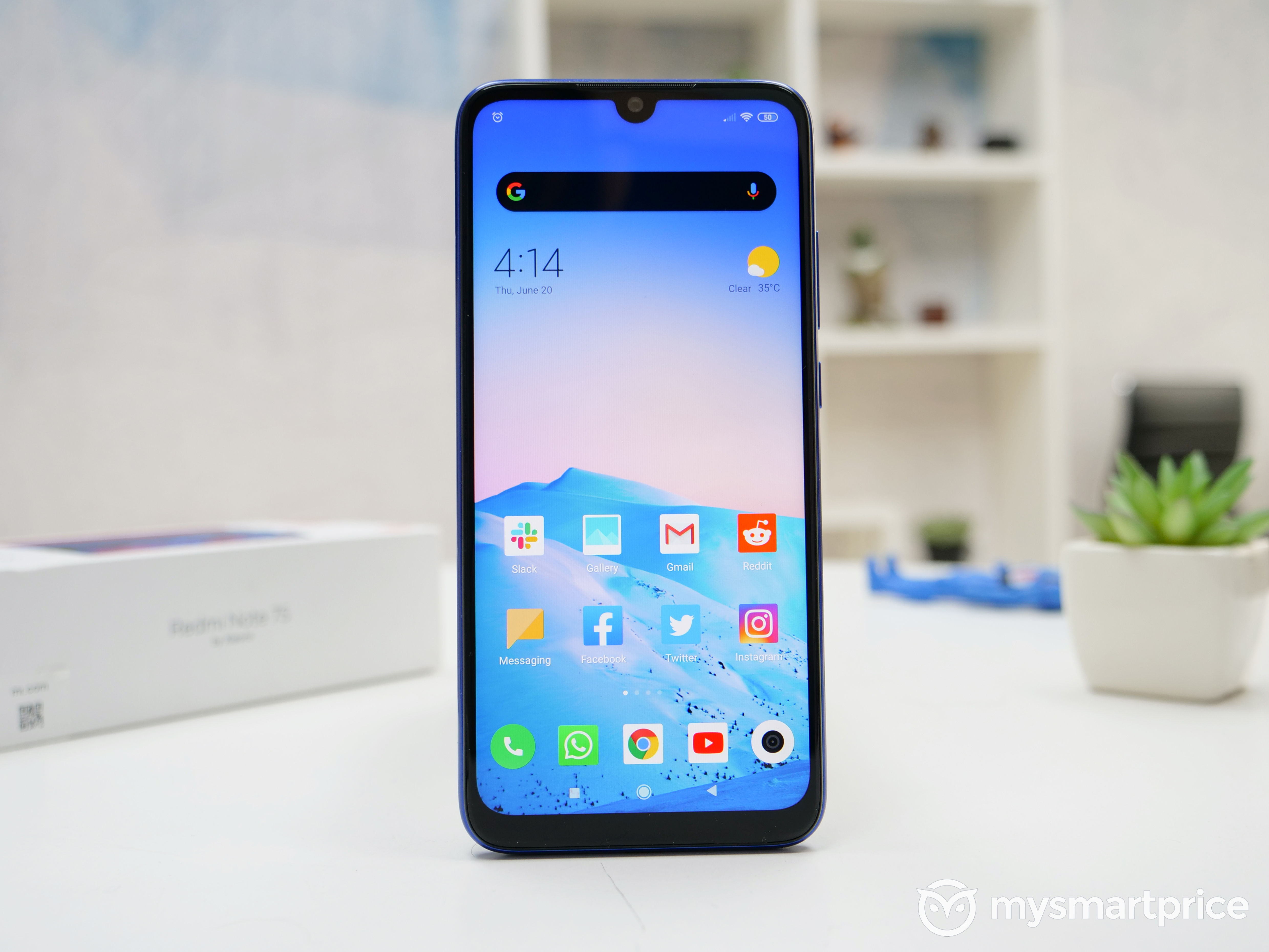 The Redmi Note 7S gets a 6.3-inch display that bears a resolution of 2340×1080 pixels. For an INR 11K smartphone, this LCD screen performs remarkably well. Color reproduction and black levels are quite good. Brightness levels are sufficient to allow usage in bright conditions. The colors and contrast levels of the display can be fine-tuned to your liking. Reading Mode reduces blue-light emission to help reduce eye strain. There is also a system-wide Dark Mode that gives you black backgrounds with white text on almost all Xiaomi apps. While LCDs don't necessarily give you battery life improvements with Dark Mode, it does feel more aesthetically pleasing to use.
Redmi Note 7S Software & Performance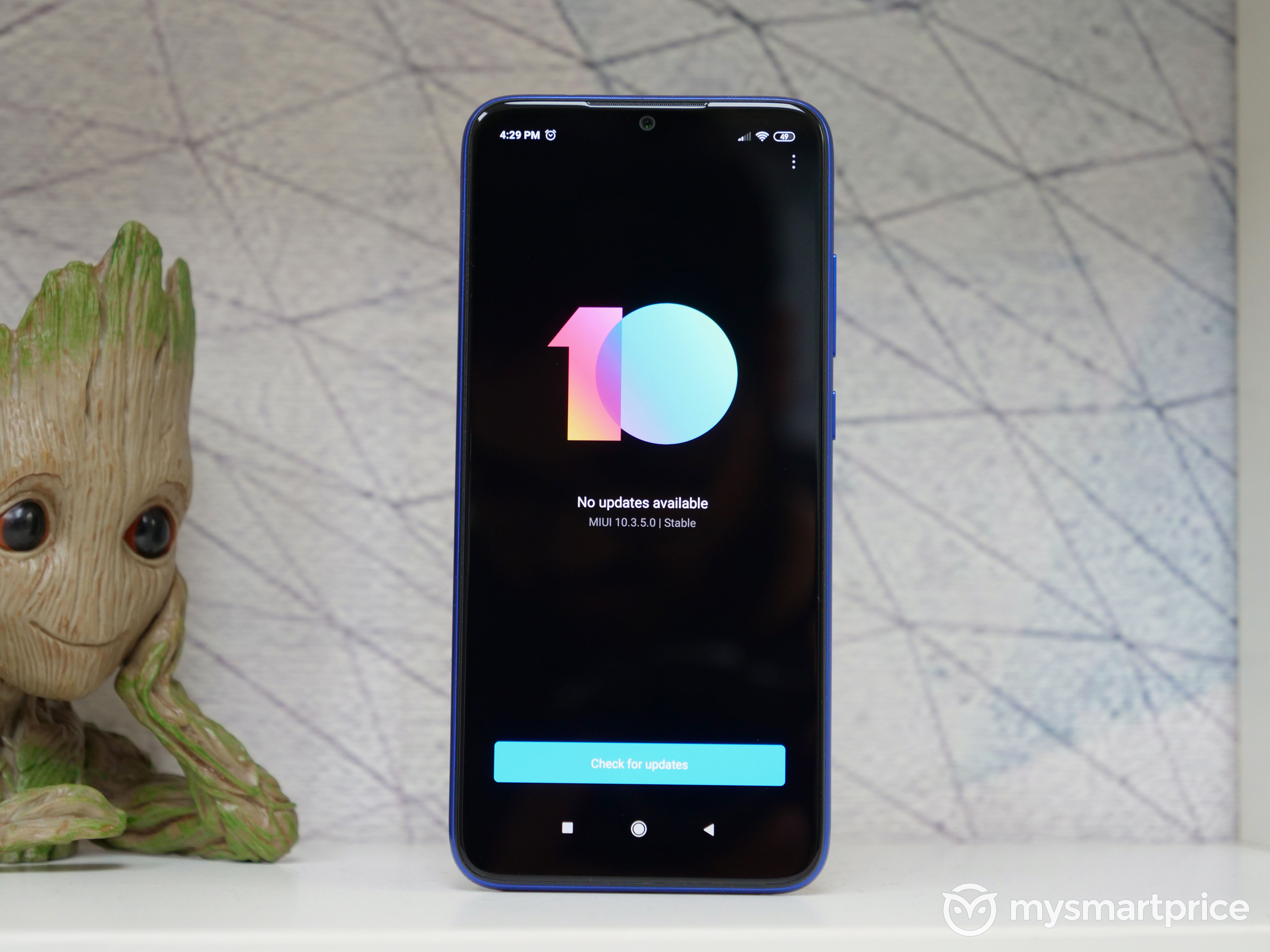 The use of a Snapdragon 660 SoC on the Note 7S ensures you get unmatched performance at this end of the market. Games such as PUBG Mobile, Asphalt 9, and Real Racing 3 run without any problems. Graphics settings won't be the highest, obviously, but overall playability has no issues. Another plus is the inclusion of dual-band Wi-Fi support which is rarely found on similarly priced handsets. Online multiplayer titles most certainly benefit with the ability to connect to 5GHz networks. Multitasking on this phone is also quite good. Our review piece came with 4GB of RAM, but I don't think the base variant with 3GB of RAM should present too much of an issue handling background tasks.
The rear-mounted fingerprint scanner also does its job exceptionally well. It is quite fast and consistently accurate. The headphone jack up top also works just as well as one would expect. The IR blaster does its job well, and the provided Mi Remote app gives you a plethora of preset remote profiles for various gadgets. I was slightly underwhelmed by the audio from both the earpiece and loudspeaker though. The volume levels are serviceable, but I would have liked if it could get a bit higher, at least for the earpiece. Also, the haptic feedback on this phone feels weak.
When it comes to software, the experience is a bit of a mixed bag. Xiaomi has done a good job with the design of the app icons, UI, and system navigation on MIUI 10. I also really appreciate the integrated SMS OTP detection feature that makes it easy to make payments. But then there are all the added bloatware and advertisements integrated into system apps that are really annoying to use. The best remedy for the advertisement issues would be to disable notifications from system apps and rely on third-party alternatives whenever you can.
Xiaomi Redmi Note 7S Software
Redmi Note 7S Cameras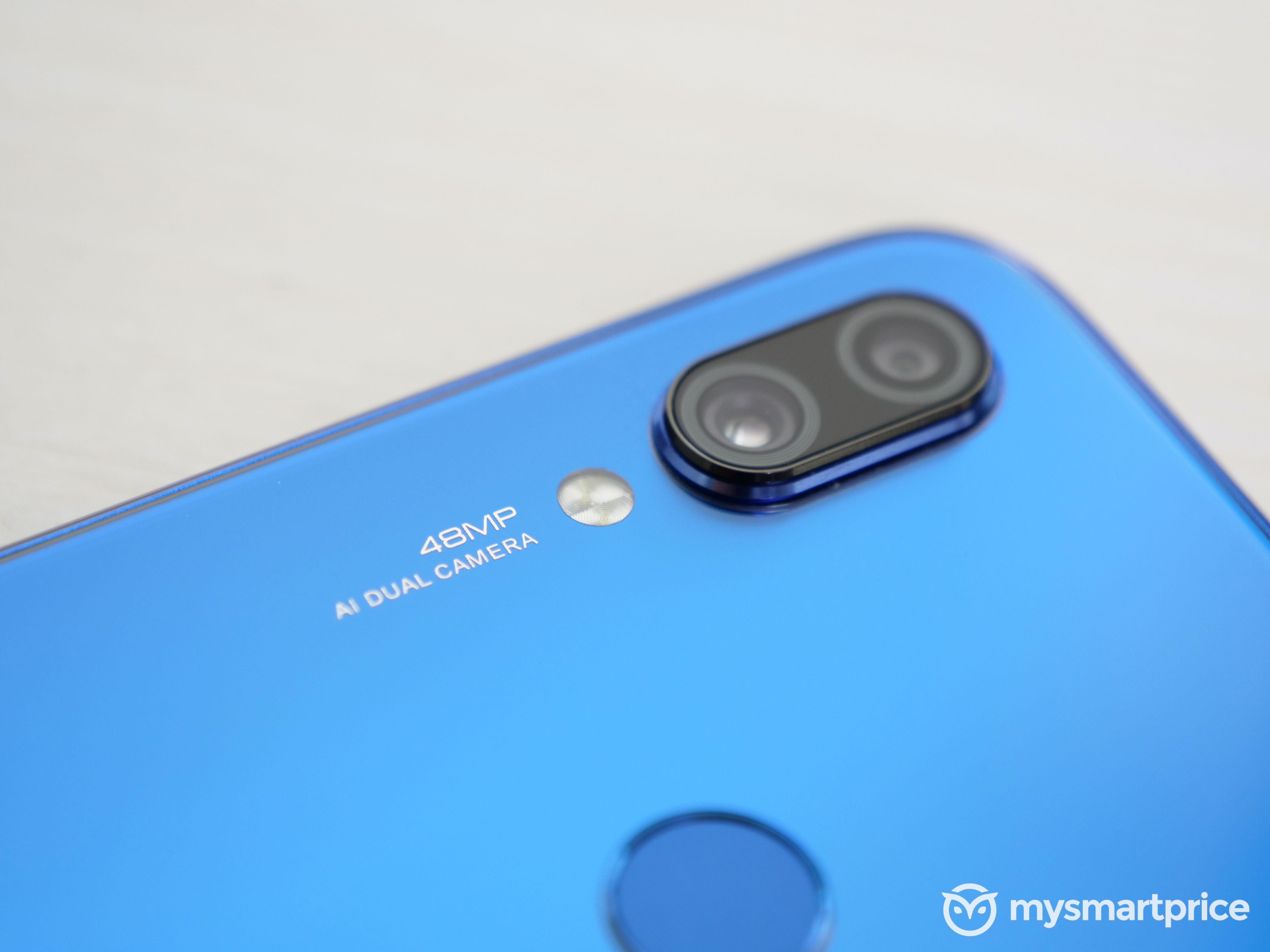 There is no doubt that the Redmi Note 7S's rear camera takes better pictures than the Redmi Note 7. The Note 7S makes use of a Samsung GM1 48MP sensor while its predecessor had a 12MP primary camera. The Redmi Note 7 was already capable of taking some impressive photos for a phone at this price, but the Note 7S takes that to a whole new level. To be clear, the Note 7S still grabs 12MP resolution images, but it makes use of 4-in-1 pixel binning to get capture better details and wider dynamic range. Full 48MP resolution images can still be captured, but you need to toggle the 48MP mode manually, and you won't be able to utilize any additional features such as HDR, AI, and Night Mode.
The rear camera on the Redmi Note 7 is still paired with a 5MP depth sensor. This combination provides well-detailed shots with vibrant colors and an impressive dynamic range. HDR mode can be set to 'Auto,' and I would recommend using this feature as much as you can as the resulting images are significantly better. AI mode helps colors pop, which is another way of saying that it oversaturates the scene a bit. Edge detection in portrait mode is also quite good, and the bokeh effect feels natural.
Xiaomi Redmi Note 7S Camera Samples
For selfies, you have a 13MP fixed focus camera on the Note 7S just like the Note 7. This camera again takes some well-detailed shots. You get an AI mode here to boost colors. Portrait mode works almost as good as it does on the rear camera despite the absence of a depth sensor. You also have Beauty mode, but the resulting images tend to be noticeably soft and washed out. Night Mode does not work on the selfie shooter, but the screen flash feature does come in handy when taking selfies in challenging conditions.
Video recording from the rear camera also gets marginally improved thanks to the larger sensor. The phone still offers only 1080p resolution videos at a maximum of 60fps, but the video quality in daylight condition is reasonably decent. The included software-based stabilization does help make videos steady to an extent. With reduced ambient lighting, however, video quality goes down and you will notice quite a lot of noise.
Redmi Note 7S Battery Life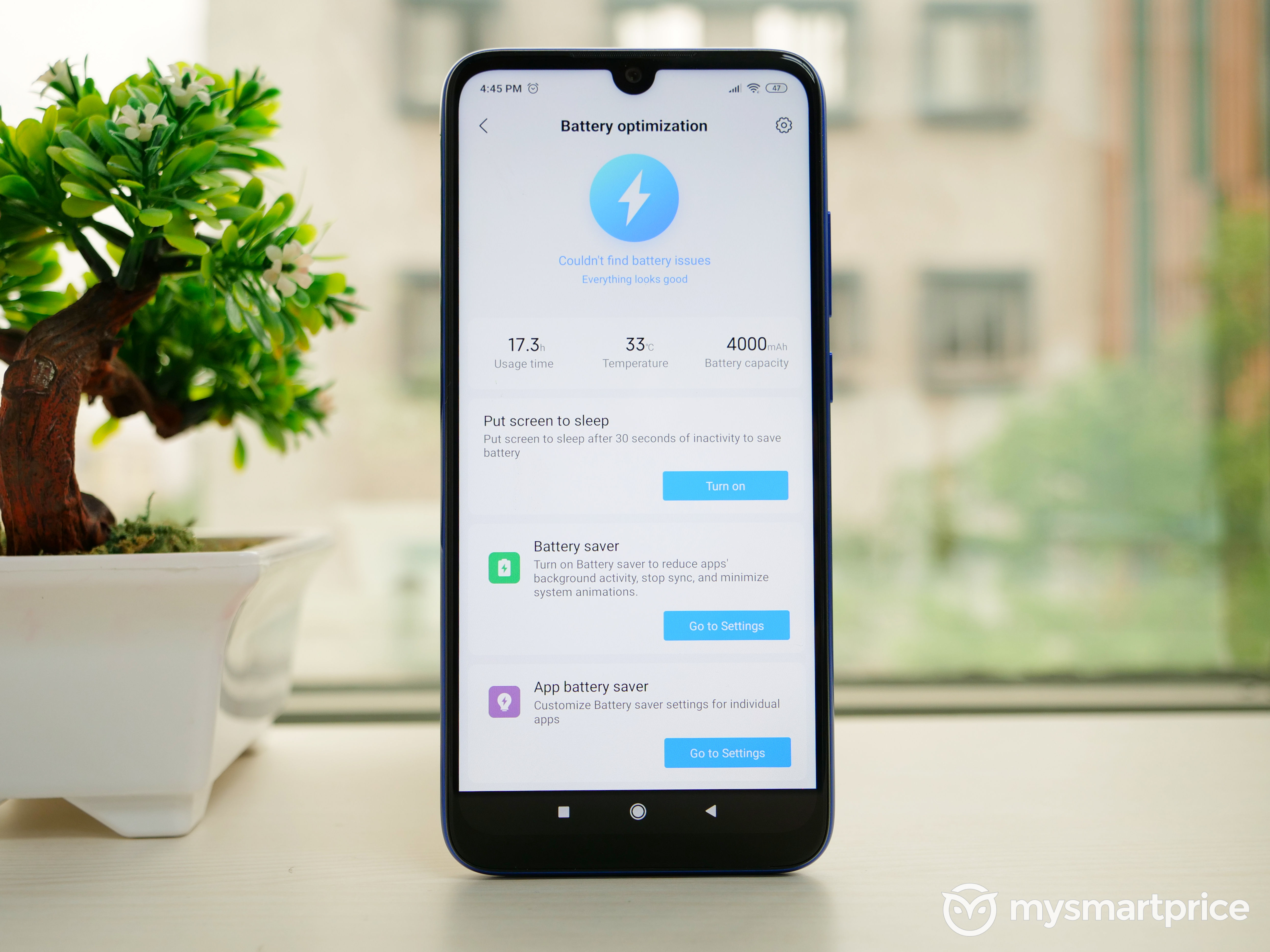 Battery life on the Redmi Note 7S is just as good as it is on the regular Note 7. There is a large 4000mAh cell that lasts well over a day and a half of use. On an average work day, the phone managed to offer 8 hours of screen-on-time with roughly 34 hours of standby. The bundled 5V charger isn't that fast at charging the phone, but you do get Quick Charge 4.0 support. I own a Quick Charge 3-capable charger and was able to charge the phone entirely in just over an hour and a half.
Redmi Note 7S Verdict
The Redmi Note 7 already set a benchmark when it comes to value for money in the budget segment. In fact, there are much more expensive phones out there that can't match up to what Xiaomi offers here. With the Redmi Note 7S, that proposition is made even better. The additional INR 1,000 the Note 7S demands over its predecessor is worth it for the better camera performance. There is still the matter of the intrusive ad-filled OS, but there is no denying you get unrivaled raw performance with this smartphone in this market space.
If you want the best possible features at INR 10,999, then there is no better option than the Redmi Note 7S. However, if rear camera photography is not one of your primary use cases, then you will be better off saving some money and getting the Redmi Note 7 while you can. Then again, if you are planning to spend extra in order to get the 4GB RAM + 64GB storage model of the Note 7S, you will be better off saving up an additional INR 1,000 and getting yourself a Redmi Note 7 Pro (Review).
Xiaomi Redmi Note 7S
₹10,999
What Is Good?
Camera performance is noticeably improved over the Note 7.
Great design paired with a reasonably sturdy chassis.
Commendable display.
Impressive battery life.
Great value proposition.
What Is Bad?
Software plagued with integrated ads.
Audio levels could have been better.
Poor video recording capabilities.