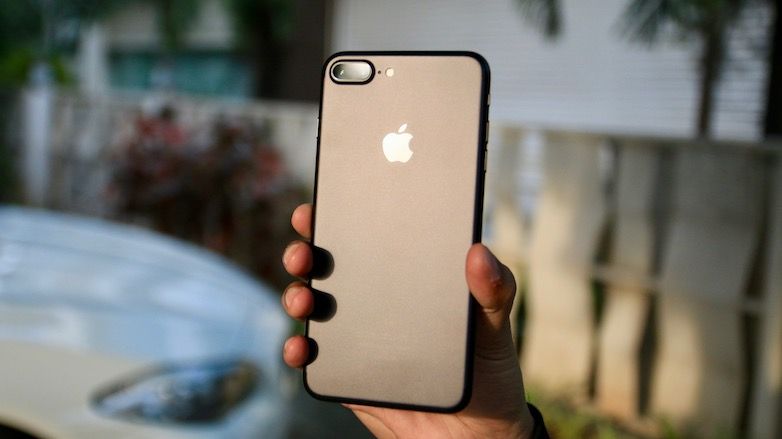 No matter how disappointing the iPhone's launch events have become of late, at least to us tech journalists, iPhones have managed to retain their position as one of the top-selling smartphones in the world. Regardless of the high prices of these devices, Apple clocks in millions in sales of iPhones year after year. Why? Because they are 'considered' very different from most smartphones out there. In fact, they are not considered as smartphones at all, but as pieces of art and even as status symbols for that matter.
Apple iPhone 7 Plus
72,000
What Is Good?
Best LCD screen we've come across
Brilliant stereo speakers improve multimedia experience
Fast and accurate camera
Top-notch performance
Very good battery life
Water and dust resistance offers peace of mind
Taptic Engine offers improved haptic feedback
What Is Bad?
Missing 3.5mm headphone jack is a major annoyance
Zoom camera is mostly a gimmick as of date
Zoom camera cannot be used in low-light conditions
Boring, dated design
Several software bugs at launch
iPhones have had a huge role in shaping the smartphone industry as we know it today. Over the course of the past one decade, innovations such as capacitive displays, proximity and accelerometer sensors, HDR photography, desktop-grade processors, and fast, effortless fingerprint sensors have either been first utilised or popularised by iPhones. However, competition has been quick to catch up. Now, iPhones are no longer the most beautiful smartphones or the best in photography.
Apple announced the iPhone 7 and the iPhone 7 Plus last month. Even though it doesn't look like a lot has changed, there are many changes under the hood. Now, there are two cameras, two additional LEDs for flash, two more cores in the CPU, and a host of new features such as water and dust resistance, larger capacity batteries, a new home button, and stereo speakers to its smartphones. Thankfully, Apple has stepped up to 32GB as the base storage for the iPhone 7 and the 7 Plus. There's no 64GB variant now, though. Just 128GB and 256GB variants. Apple has also dropped the 3.5mm headphone jack under the pretext of "courage", creating a huge controversy.
So, are Apple's new smartphones better than all the smartphones out there? After reviewing the likes of the Samsung Galaxy S7 edge and the HTC 10, and coming up hugely impressed, we review Apple's latest smartphone, the iPhone 7 Plus. We purchased the 32GB variant of the iPhone 7 Plus in Matte Black and used Airtel's 4G SIM card in Hyderabad for fourteen days while reviewing the device. Here's what we think about it.
Unboxing The Apple iPhone 7 Plus
The Apple iPhone 7 Plus comes in a box that's just slightly bigger than the phone itself. A wall charging adapter, a USB Type-A to Lightning cable, Lightning Earpods, and Lightning to 3.5mm headphone jack adapter are bundled inside the box. Along with the SIM ejector pin, few Quick Start guides and documents are present as well. Here is the whole unboxing experience in pictures: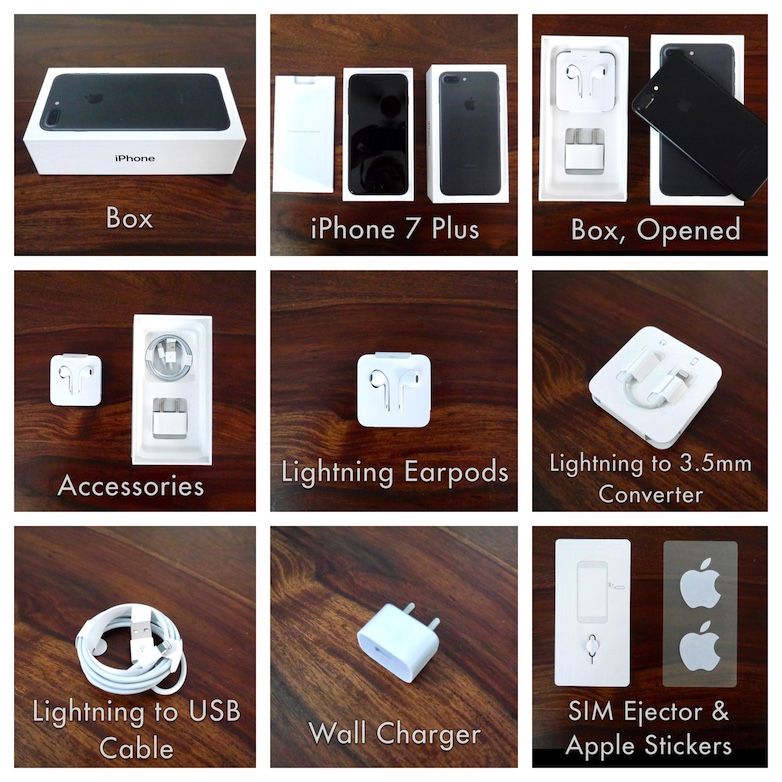 Apple Has Been Dragging On Its Most Boring iPhone Design For Three Years In A Row Now
iPhones have been a pivotal factor for the changes that we see in smartphone design today, one which can clearly be seen when you compare pre-iPhone smartphones to the post-iPhone smartphones. The iPhone 4 had one of the nicest smartphone designs, which was perfectly succeeded by the iPhone 5. Its blocky form factor with chamfered metal edges will long remain in our memories. Apple moved to a more sophisticated, rounded design with the iPhone 6 and 6 Plus, making it easier to handle the larger-sized iPhone. However, the rounded design also makes it boring to look at. Apple has been dragging this design for three years in a row now. There are slight cosmetic changes here and there (like the antenna lines along the top and bottom edges), but the basic design is the same.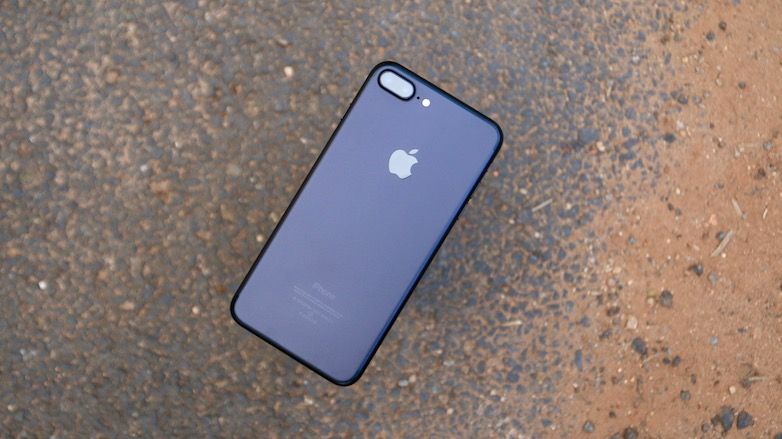 The design might seem familiar to that of the iPhone 6 Plus and the iPhone 6s Plus, but there are a lot of changes under the hood. The biggest improvement is that it is now IP67 certified for dust and water resistance. Moreover, the iconic home button is not a physical button anymore. Apple's Force Touch technology, which was first introduced in the MacBook Pro, has now been integrated into the new home button. You get to choose the level of haptic feedback you want when you press the home button. The haptic feedback can be felt while pressing the home button, scrolling through the alphabetical list, and accessing the notifications menu. It certainly feels nicer than your regular vibration feedback. Since it's not a physical button, there's a lesser chance of it going bad. Even if it does, there's an option to activate on-screen home buttons, which can be customised to include up to eight actions. However, it feels a bit weird when you press the new home button, as the vibration can also be felt at the back of the device.
It is being reported that Apple is working on a radical new design for the next iPhone, complete with a dual curved edge display. Let's hope Apple doesn't disappoint us next year.
The Best LCD Screen & Stereo Speakers Make Up For A Great Multimedia Experience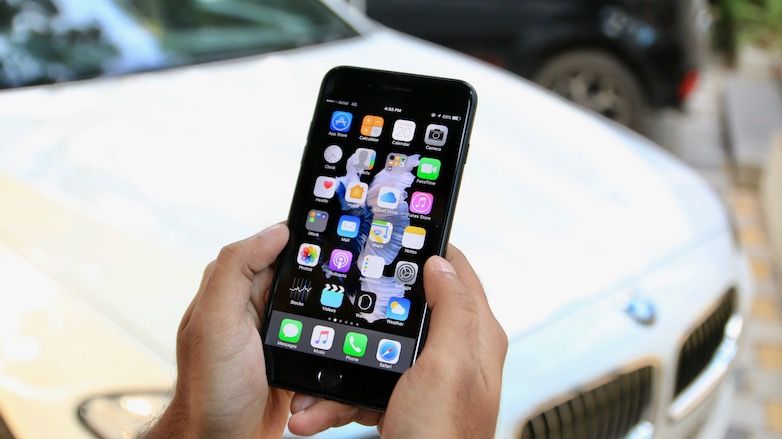 Since all smartphones these days are driven by touchscreen-based UIs, the presence of a good display is of utmost importance. Samsung is the current leader in smartphone screens, and that too by a wide margin. The South Korean smartphone giant has been releasing one great Super AMOLED display panel after another. Q-HD resolution, high brightness levels, great contrast, accurate colours… you name it, Super AMOLED displays have it all. And here's Apple, still stuck with 1080p IPS LCD displays even on its most expensive smartphone. Apple is marketing the wide colour gamut of its 5.5-inch 1080p display on the iPhone 7 Plus this year.
The display on the iPhone 7 Plus is one of the nicest LCD panels we've ever used on a smartphone. It can not only go pretty bright (Apple claims 625 nits of highest brightness), but pretty dim as well. This results in a strain-free viewing experience in bright sunlight as well as in pitch dark conditions. 3D Touch, a feature that measures the amount of pressure with which you are pressing the screen, is present so that you can perform quick actions. More on that in the software section. There's also a Night Shift mode that reduces the blue light coming out of the display to reduce strain on the eyes. Viewing angles are quite wide, and the colour shift is minimal. It's a laminated display, so light reflection is very low. All of this translates to a great viewing experience, not as good as the one on the Galaxy S7, but still great overall.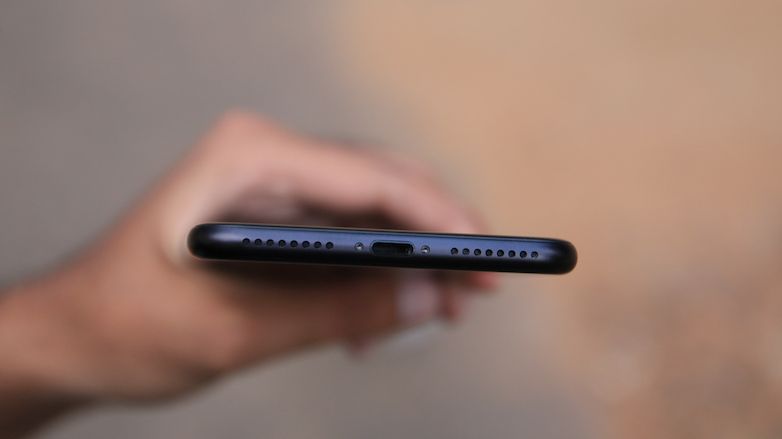 Combine this with the stereo speakers, one at the top and the other at the bottom, and what you get is a smartphone that offers enjoyable multimedia experience. Speakers are loud, and you also get a slight hint of bass, something that you can't expect from most smartphone loudspeakers. Too bad that the default video player is completely incompetent in playing back MKV and AVG video files. You'll have to depend on third-party video players such as VLC for that.
But What About The Missing Headphone Jack?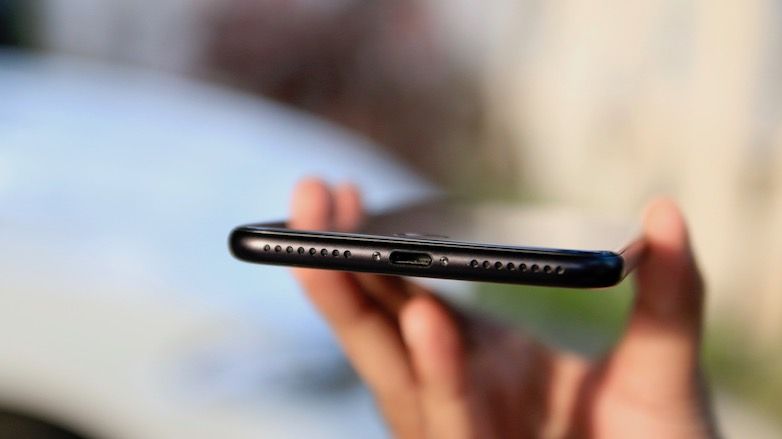 Now, coming back to the most controversial decision Apple made with its new iPhones. There's no 3.5mm headphone jack on the iPhone 7 and 7 Plus anymore. We've seen a huge number of articles being written on whether this has been a good decision or not. Is it an annoyance in real life? Read this: The first thing I did after unboxing and setting up the iPhone 7 Plus was pick up my Sennheiser Momentum headphones and go to bed with the intention of listening to some music, and that's when I realised that the phone does not have a headphone jack. That was an instant moment of annoyance. Over the next few days I thought I'd use the supplied adapter, but more often than not, I ended up forgetting them in my bag or at my home.
A week later, fed up of forgetting the adapter, I thought of purchasing a decent pair of Lightning headphones. However, to my surprise, there wasn't a single pair of in-ear Lightning-based headphones that I could buy. All of them are either exorbitantly priced or not available in India at all. The situation is any day better outside of India. In spite of it being Apple, the collection of Lightning-based headphones available in the market is very limited as of now.
And, Are Two Cameras Better Than One?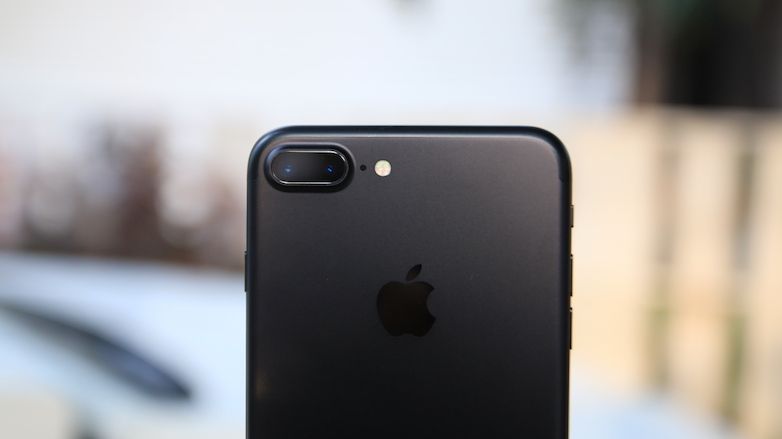 The biggest change, feature-wise, in the iPhone 7 Plus is the dual-camera setup for the rear-facing camera. Those contemplating whether to buy the iPhone 7 or the 7 Plus need to rethink whether they would use the zoom camera, since OIS is now present on the smaller iPhone as well. This is the first time Apple has used OIS in the smaller-sized iPhone. The iPhone 7 has dual 12-megapixel cameras at the back, one regular 1/3-inch sensor with OIS and 28mm lens, and the second (telephoto) camera with a smaller 1/3.6-inch sensor with a 56mm lens (therefore 2x zoom). The secondary camera lacks OIS, has a narrower aperture, and a smaller sensor compared to the primary camera. This means that the image quality that you get from the secondary camera won't be nearly as good as what you get from the primary camera.
| | | |
| --- | --- | --- |
| | Primary Rear-Facing Camera | Secondary Rear-Facing Camera |
| Resolution | 12MP | 12MP |
| Sensor Size | 1/3-inch | 1/3.6-inch |
| Autofocus | Yes, phase-detection | Yes, phase-detection |
| Aperture | F/1.8 | F/2.8 |
| Lens | 28mm | 56mm (2x zoom) |
| OIS | Yes | No |
The iPhone 7 Plus clicks great images using its primary camera. The camera is blazing fast, and you'll hardly notice any lag while clicking images or recording videos. There's minimal noise, details are nicely captured, and the dynamic range is quite wide. Even when not using the HDR mode, the camera was able to capture images with wide dynamic range. Colours are mostly closer to reality. Images shot in low-light conditions have better quality when compared to last year's iPhones, largely thanks to a wider aperture, that allows more light to come into the camera sensor. Images or videos shot in daylight have the same amount of details as on the iPhone 6s and 6s Plus. Videos are of high quality, and Apple's electronic image stabilisation (EIS) works well. When you switch to 4K for video, EIS isn't available, so the camera depends on OIS.
The secondary camera is a gimmick as of now. It doesn't offer image quality that is even comparable to that of the primary camera. Moreover, I noticed that sometimes the secondary camera wouldn't get activated even on tapping the 2x button in the camera app. This happens mostly in low-light conditions because the secondary camera can't absorb as much light, which results in poor image quality. So, Apple has designed the camera app in such as way that it uses the primary camera with digital zoom (which, in turn, means lower quality images) in extremely low light conditions instead of using the telephoto camera. Also, the secondary camera isn't good at focusing, especially while recording videos. The "magical" Portrait Mode, which uses both the cameras at once to offer DSLR-like portrait images by blurring the background, hasn't made it to the iPhone 7 Plus yet. Apple has promised that it will roll out the feature with a software update later this year. Until then, the secondary rear-racing camera on the iPhone 7 Plus is mostly a gimmick.
The 7-megapixel front-facing camera ups the selfie game. It captures much higher detail compared to previous iPhones or even competing Galaxy phones. However, the FoV (field-of-view) on the front-facing camera is still not wide, so you won't be able to capture the complete background scene or fit in more than one or two friends in the images unless you have long hands. The video recording is limited to 1080p resolution at 30fps when using the front-facing camera. There's a selfie flash, which lightens up the display to light up your face, and it works well. But since there's no dedicated LED flash on the front, you won't be able to record great videos in low-light conditions. However, the same is true for most competing smartphones except the Moto Z and the Moto Z Force. There's no camera shortcut button as on the Xperia XZ or the Galaxy S7 (double press the home button to launch the camera), and Apple should do something about it.
I still think that the image quality in images shot using the LG G5, the Galaxy S7, and the Huawei P9 is slightly better than that of the iPhone 7 Plus. The Galaxy S7 certainly clicks much better images and videos in low-light conditions, thanks to larger pixels and an even wider aperture than the camera used in the iPhone 7 Plus. However, the S7 tends to output images with a yellower tint in darker conditions. The Dual-Pixel phase-detection autofocus mechanism is also better (faster and more reliable) on the Galaxy S7. Apple is no longer the one that makes the best smartphone cameras. The iPhone 7 Plus is not bad or incompetent, but it is not the best. Overall, the image quality is on par or slightly lower than that of its competitors.
iOS 10 Has A Lot Of Bugs On The iPhone 7 Plus, And That Is Unacceptable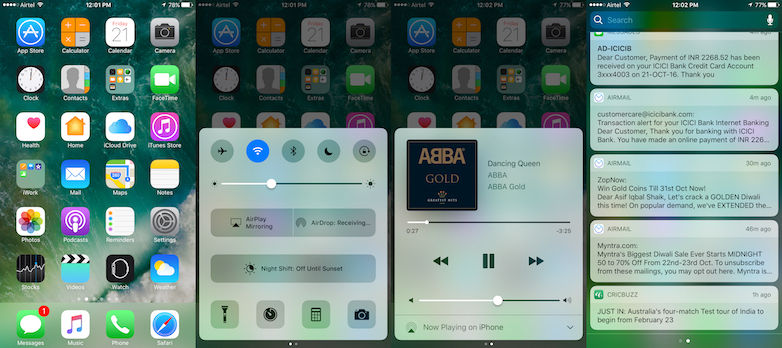 Apple's latest version of mobile operating system, iOS 10, was released alongside the iPhone 7 and the 7 Plus, but we've been testing its beta releases on an iPhone SE and an iPad Air 2 since it was unveiled in June 2016. The launch of iOS 10 is a big thing for Apple. This launch brings a bunch of new and improved features, some of which are stated below: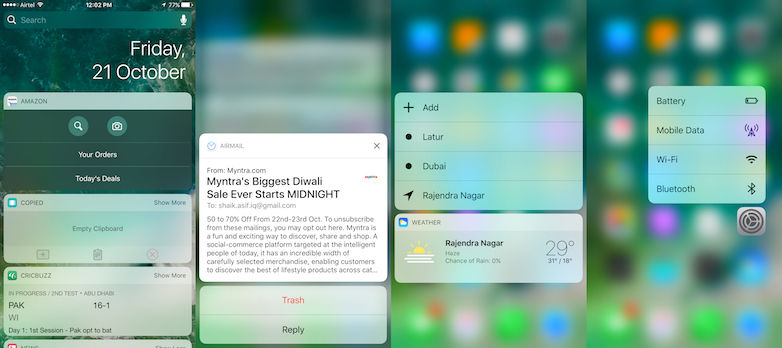 3D Touch: When you apply greater pressure on certain elements on the screen, the software opens up a special menu that gives you some actions and options. This is a feature originally from the iPhone 6s, but it has been improved. 3D Touch on some stock apps like Notes, Stocks, and Weather opens a small widget that shows important and quick information from that app. You can use 3D Touch notifications to show quick actions such as reply, like, or show.
CallKit: Apple's new CallKit APIs bring additional functionality to voice calling via the Phone app. VoIP calls made or received using apps like Facebook Messenger, Skype, and WhatsApp are showed in the same interface as regular voice calls. More importantly, apps like TrueCaller and Callblock can access the phone numbers and identify whether they're spam calls on the fly, bringing real-time spam detection on par with Android smartphones.
Control Centre: The control centre is now divided into three panes: one pane for quick setting toggles, one pane for media controls and volume, and the third pane for controlling HomeKit appliances.
Haptics: Using the new Taptic Engine, Apple has used haptic feedback at various points in iOS 10, which makes the user experience better. This can be felt while accessing notifications centre, drop down menus on the web, scrolling through a list, apart from many more.
Health: The new Health app consolidates and showcases health and activity related data from the iPhone, the Apple Watch, and all the compatible third-party apps in one place, making it easier to understand even to most common users. It also recommends health tracking apps as necessary.
HomeKit: Apple has now added a new panel dedicated for controlling HomeKit compatible-smart home accessories in the control centre.
iCloud: Apart from all the pre-existing features, iCloud now includes files from the desktop and Documents folders on your Mac, so you'll always have the files that you're working on at your disposal.
iMessage: Apple has added a bunch of stickers, mini apps, message effects, handwritten text, and font size selection to its iMessage app. It's fun if you have your friends on iMessage. However, people don't use iMessage in India, since everyone is on WhatsApp, Hike, or the recently released Allo.
Keyboard: The improved QuickType keyboard offers better next word prediction and suggestions. You can now just type the name of a person, and it would offer their email ID or phone number from contacts.
Music: The new app uses larger text and bigger album arts, which makes it easier and fun to use.
Notifications: Improved notifications show rich information, quick replies, and other actions. So you can now do more things and interact better with notifications without opening the respective apps.
Photos: Apple is using Machine Learning and AI to identify what each image contains, so you can just type for things like 'dog', 'mountains', 'lake', or 'birthday' to automatically list all the images in the Photos app that contains those things. The Photos app also shows 'memories' from past years to remind you of where you were the same day last year or any year before that. This works well, but Google Photos app is still better at this task, thanks to Google's prowess in machine learning.
Pick Up To Wake: As soon as you pick up the iPhone from the table or bed, or take it out from your pocket, the phone wakes up so that you can see notifications and time even without pressing the power or home button.
Siri: Apple's virtual digital assistant is now better at understanding queries and related context to offer you accurate and personalised answers.
Universal Clipboard: You can now copy text from one iOS device to another. This makes use of the Continuity feature, so make sure you keep Bluetooth and Wi-Fi turned on. You should also activate the Handoff feature, and make sure you are signed into the same iCloud account on both the devices.
Unlock Mac Using An Apple Watch: When you bring your Apple Watch close to your Mac, it'll unlock your computer. It's a tedious process, though.
Video Player: Now you can watch videos while using other apps. Videos on the web or from Apple's Videos app can be viewed in a pop-up mode, thereby allowing true multitasking. You can even change the position of the pop-up window.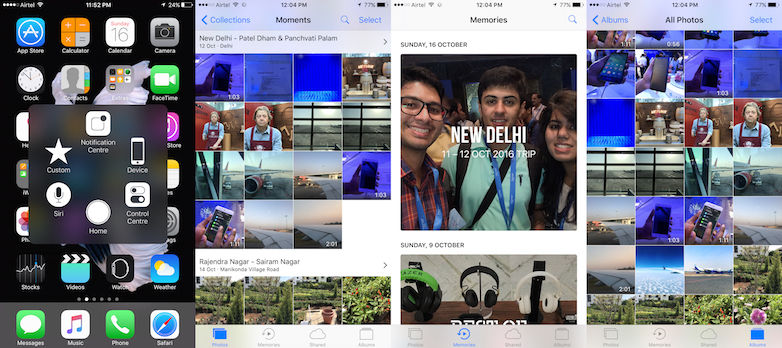 Almost all of Apple's apps have received a design refresh. All the apps now use larger text for headings and sections, making them good to look at, but the amount of content displayed on the screen has been reduced. There are a few noticeable bugs though. The camera app sometimes gets stuck when launched. You will have to switch to the video mode and then switch back to the photo mode to click images. Sometimes the app dock disappeared from the home screen altogether. I also noticed that there's some lag when you copy text after activating the Universal Clipboard feature.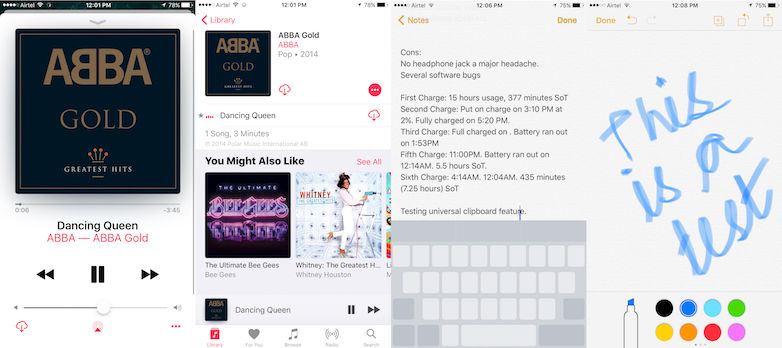 I have used iOS 10 Beta 4 on the iPhone SE a few weeks back, and none of these bugs were present then. This makes me wonder as to why people have to face these bugs on a brand new smartphone from a brand like Apple, especially after spending so much money. Apple's software game is not as good as it used to be. The company absolutely needs to ship bug-free software on its new devices. The reason for these bugs creeping in is because Apple decided to spend more engineering time on adding new features rather than spending time on optimising the performance of existing features.
Performance, As Always With iPhones, Is Top-Notch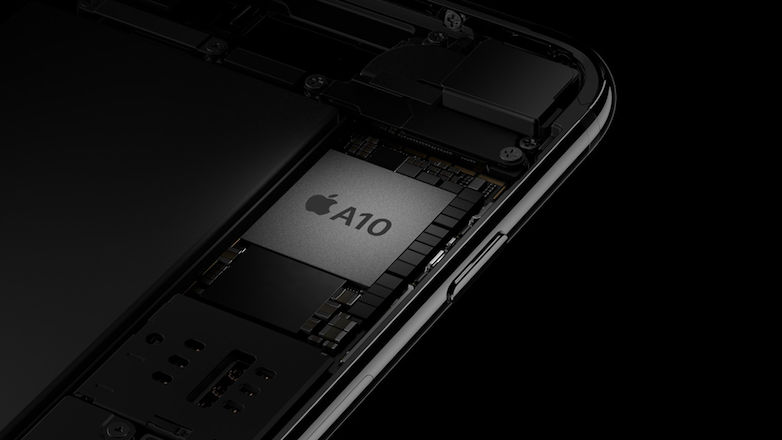 Apple has been killing it lately when it comes to the processing power of iPhones and iPads. There's nothing out there that can reach even close to iOS devices with regards to raw computing power. The iPhone 7 Plus comes packed with an Apple A10 Fusion chipset and 3GB of RAM. This is the first time Apple has used a big.LITTLE-like implementation in its mobile chipset. This implementation lacks HSA (Heterogeneous System Architecture), which allows all the cores to be active at the same time. So, only two cores of the A10 Fusion would be running at any given time.
The A10 Fusion uses two 'Hurricane' cores and two little cores. The Hurricane cores can reach a peak frequency of 2.23GHz, which is a healthy 28% increase from previous generation chipset's peak speed of 1.8GHz. The GPU inside the A10 Fusion is a beefed up and more optimised version of the PowerVR's GT7600 chipset that was used in the iPhone 6s. Dubbed PowerVR GT7600 Plus, it is claimed to offer 50% more graphics processing prowess than the iPhone 6s.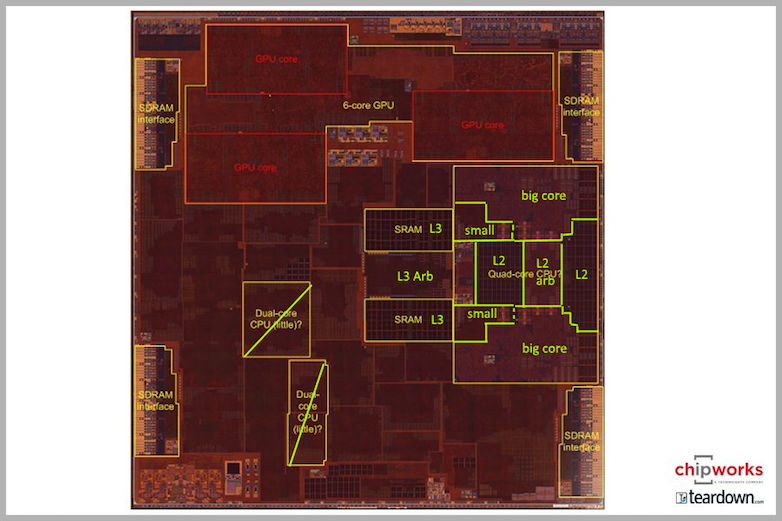 Image Credits: ChipWorks
Coming to the real-life experience, it's top-notch. Apps open blazing fast, thanks to the new CPU. There was close to no lag in switching between apps or scrolling through them. You might notice a lag in animation when you switch on the multitasking menu or when you go back to the home screen, but Apple has added a new implementation wherein you can stop the animation in between and head to the home screen. All you need to do is press the home button once to go to the home screen. But, before you reach the home screen, you need to press the home button once again, and you'll be redirected to the multitasking menu. This is a bad implementation, though. Not only is it hard to master, but it also makes most people believe that they're experiencing frame drops.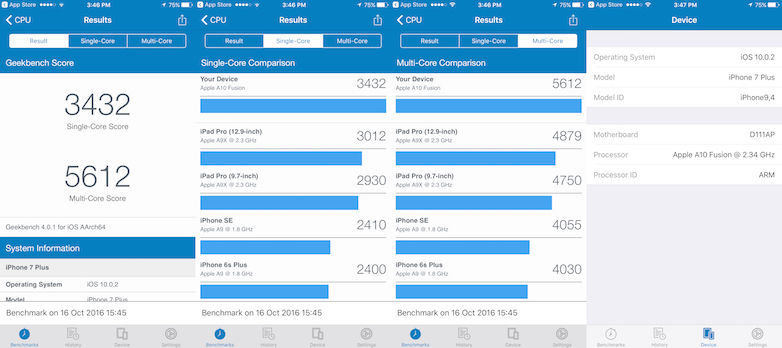 Performance while gaming is smooth as butter. Thanks to the powerful GT7600 Plus GPU, the iPhone 7 Plus consistently hits the 60fps mark in most GPU benchmarks, which means that most games run very smooth. This is also due to the clever decision by Apple to stick to Full-FD resolution and not jump to QHD resolution like most Android phone makers did in their high-end offerings. The iPhone 7 Plus is the undisputed king of smartphones when it comes to processing performance. 3GB RAM is supposed to keep more apps active in memory, but iOS goes overboard by killing them in the background. Not more than four to six apps remain in memory, and even widgets reload almost every time you open the widgets section.
Apple has shifted to NVMe interface for storage, which means faster sequential data read and write speeds, but it falls behind Samsung's UFS 2.0 storage in terms of random read and write speeds. In real life, random read and write speeds matter more. However, Apple isn't far off in that regard, but it is still not as fast as some high-end phones from Samsung that utilise UFS 2.0 storage chips. Connectivity performance was superb. I didn't face any problems while using Wi-Fi, Bluetooth, or LTE. When I fully covered the phone with both my hands, there was a drop of one bar in Wi-Fi signal, but that's it. Overall, the iPhone 7 Plus is a performance champ in almost all the areas that matter.
Battery Charges Slow, But Lasts Long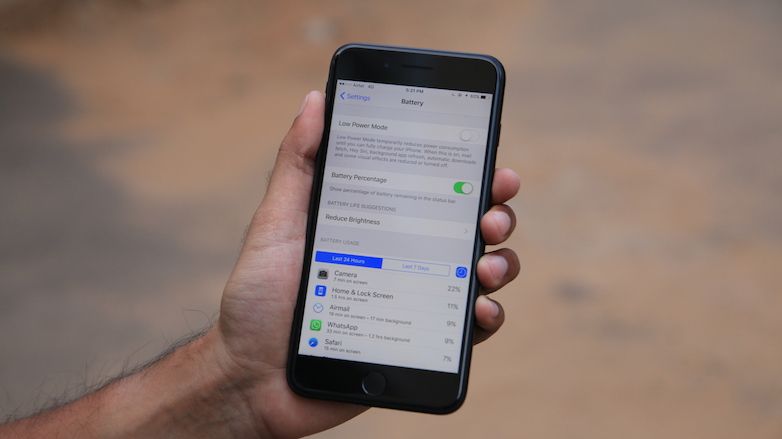 Apple has increased the battery capacity from 2,750mAh in the iPhone 6s Plus to 2,900mAh in the iPhone 7 Plus, but sadly, Apple still hasn't implemented any rapid charging technology inside its latest smartphone. Even though the iPhone 7 Plus can intake electricity at a rate of 5V and 2A, it is beyond us as to why Apple is supplying a puny 5V/1A wall charger inside the box. It takes almost four hours to charge the iPhone 7 Plus fully from zero percent.
When it comes to battery longevity, the iPhone does well, very well indeed. Nowhere close to the likes of the Xiaomi Redmi Note 3, Redmi 3s Prime, or the Mi Max, but for its class, it is one of the best out there. After a full charge, we consistently managed to eke out anywhere between a day to a day and a half's worth of usage. It's hard to calculate the screen-on time on iOS devices, but it was close to five and a half to six hours with our heavy usage.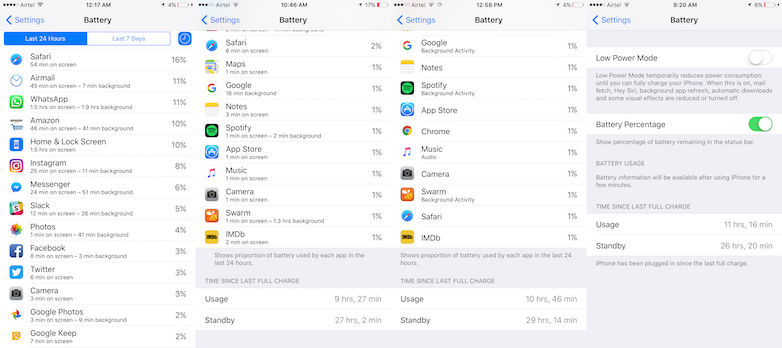 We had dozens of apps installed, three email accounts, half a dozen IM and social media accounts synced on the iPhone 7 Plus during the period of our review. The battery life is comparable to that of the Galaxy S7 edge, and better than the HTC 10 and the LG G5. This makes the iPhone 7 Plus one of the longest lasting smartphones in its class.
Should You Buy The Apple iPhone 7 Plus?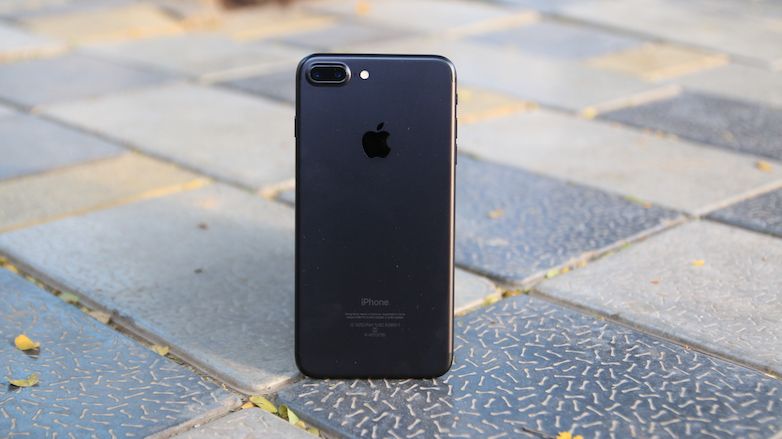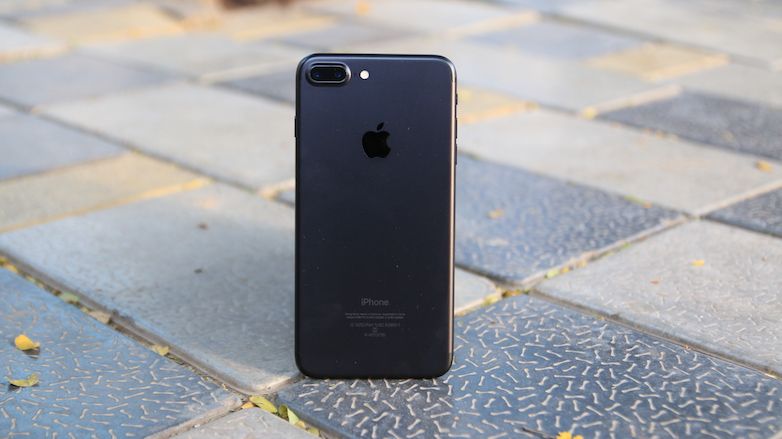 The Apple iPhone 7 Plus is a terrific device. It has a bright and colourful (as well as colour accurate) display. Its processing performance and speed are second to none. Thanks to its immensely powerful GPU and loud stereo speakers, it can double up as a great portable multimedia and a gaming device. Its camera is in the same ballpark as some of the best smartphone cameras out there, and its battery lasts long. Moreover, Apple's latest smartphone is also dust and water resistant, which offers peace of mind. However, it comes with a major annoyance: it is missing a 3.5mm headphone jack, which causes a lot of trouble if you don't own a pair of Bluetooth headphones. Also, its secondary rear-facing camera, the one with 2x zoom, is only usable in daylight.
So, should you buy the iPhone 7 Plus? Yes, you should, if you have that kind of budget. If you already have an iPhone 6s Plus, you should wait until next year for an upgrade since the camera doesn't offer a huge upgrade over the iPhone 6s Plus' camera. They only thing that you would notice in day-to-day life is the water resistance and stereo speakers. If you're an Android fan or hardcore Android user, there are excellent smartphones out there including the Galaxy S7 edge and the recently announced Google Pixel XL. If you are looking out for a small screen high-end smartphone, hold on till we review the Apple iPhone 7 with a smaller 4.7-inch display.