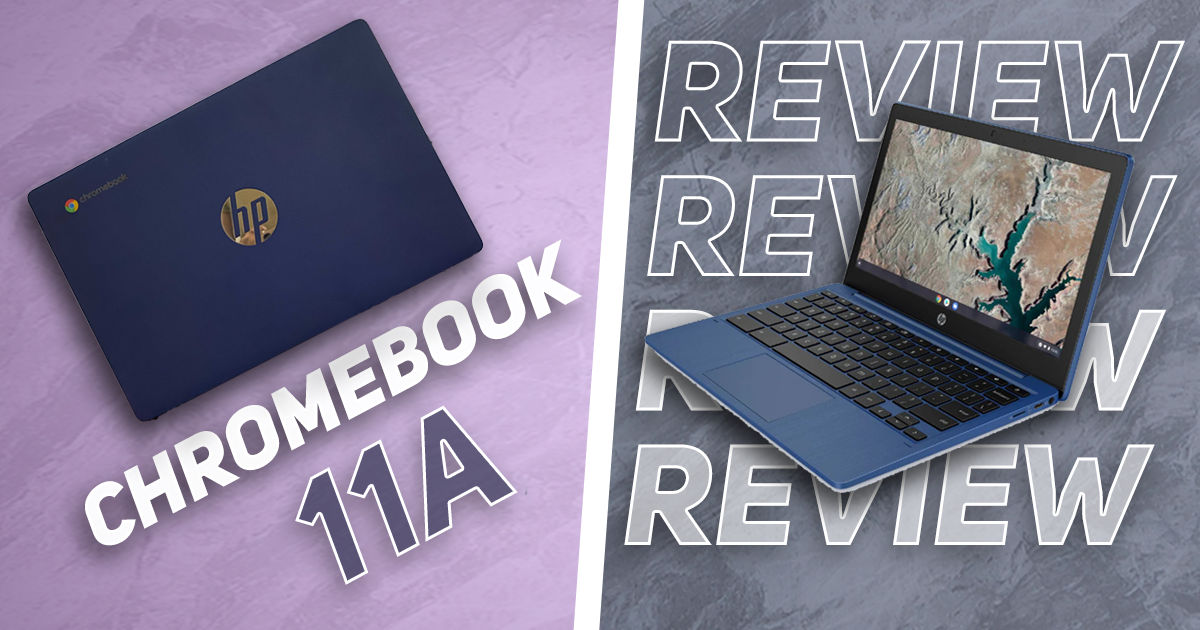 It took a pandemic for us to realise the worth of a humble PC. While small screens on phones are convenient to carry around, it's easier and more intuitive to attend classes, conferences and do your homework on a larger screen, typing out on a physical keyboard. But for a whole generation growing up on mobile operating systems like Android and iOS, getting into Windows can seemingly be daunting, especially when you just need to use the Chrome browser to log into the internet. And considering how most tasks can be done online, it makes sense for alternatives like Chromebooks to exist.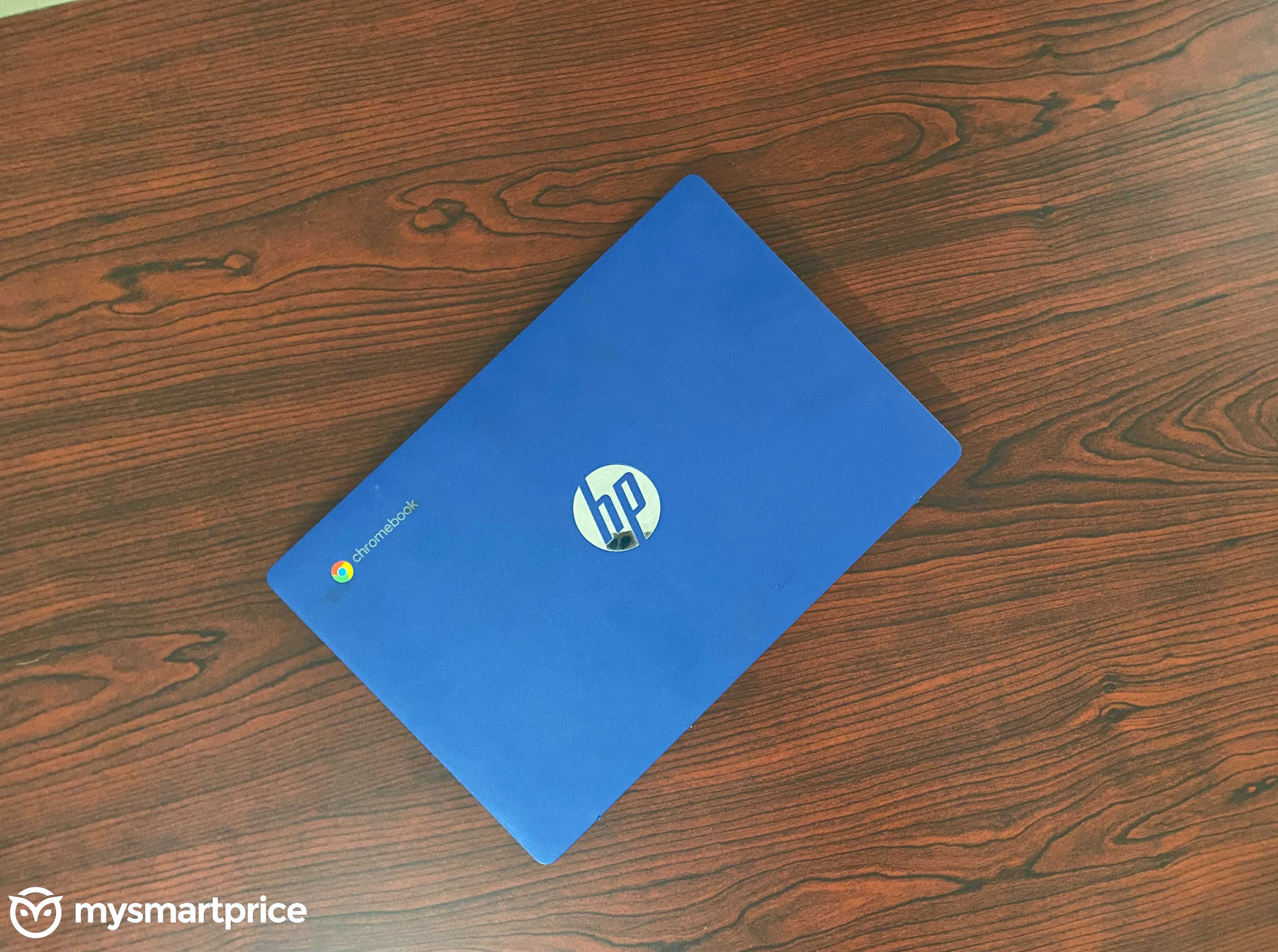 It is under this pretext that I reviewed the HP Chromebook 11a, a MediaTek-powered Chromebook that's priced affordably at Rs 21,999. The price point is popular among parents looking for a laptop for their kids, or the elderlies just wanting a notebook to browse without having to learn how to use Windows 10. In fact, The HP Chromebook 11a, just like all other Chromebooks, works more or less the same way as Android smartphones, with minor differences. With access to desktop-grade Google Chrome browser and the entire Google Playstore full of apps and games, Chromebooks offer the best of both worlds. But does the HP Chromebook 11a offer a good ChromeOS experience? Let's find out —
HP Chromebook 11a Specs and features
| | |
| --- | --- |
| HP Chromebook 11a | Specs |
| Chipset | MediaTek 8183 Octa-core CPU @ 2.0GHz |
| RAM  | 4GB LPDDR4 |
| GPU | Integrated graphics |
| Storage | 64GB eMMC |
| Display | 11.6-inch HD |
| I/O | 1x USB 2.0, 1x USB-C (DisplayPort, USB PD), 3.5mm Audio jack, SD Card Reader |
| Weight | 1.07 Kg |
| Battery | 2-cell 37Wh Li-on Battery, 45W USB-C Charging |
| Audio | Bottom firing dual speakers |
The HP Chromebook 11a runs on a MediaTek 8183 octa-core processor clocked at 2.0GHz coupled with 4GB RAM and 64GB of eMMC storage. The hardware is clearly not enough for heavy duty tasks, but for something as lightweight as ChromeOS, it should be enough. It's interesting to see MediaTek evolve from powering smartphones to now laptops, albeit using the same codebase, i.e Android. And since Android works best with touchscreens, the HP Chromebook 11a also has touch support and USB-C PD charging. So who is this Chromebook really for?
HP Chromebook 11a: Build and Design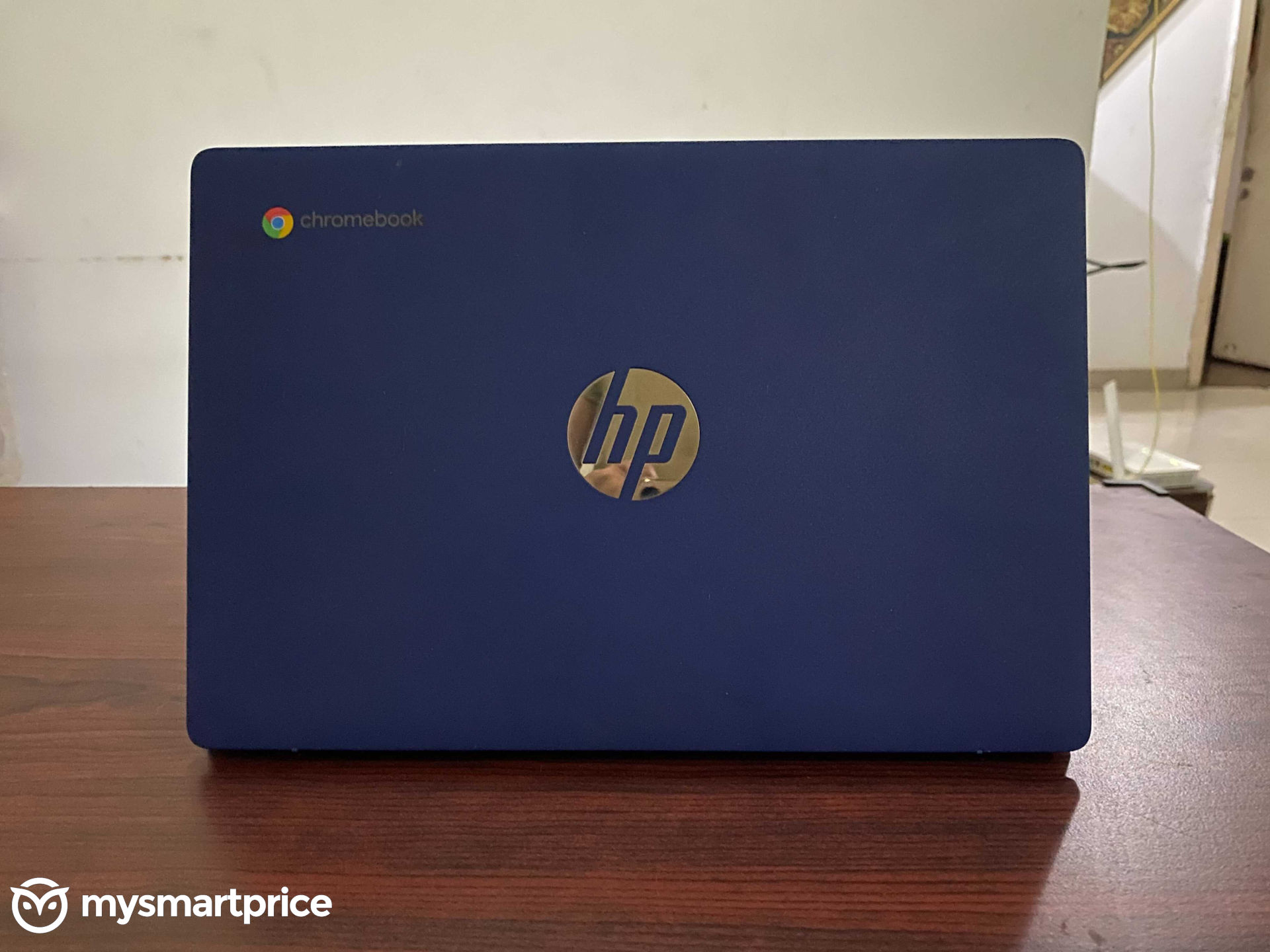 With a distinct Chromebook logo on the front of the laptop, it'll be hard to mistake this as anything else. HP uses a funky blue paint to make this stand out even more, and the hard plastic shell it comes in feels quite all right for the price. The hinge allows the screen to move around 120 degrees backwards and there's touch support. There's also a webcam along with really thick bezels on all sides of the 11-inch display.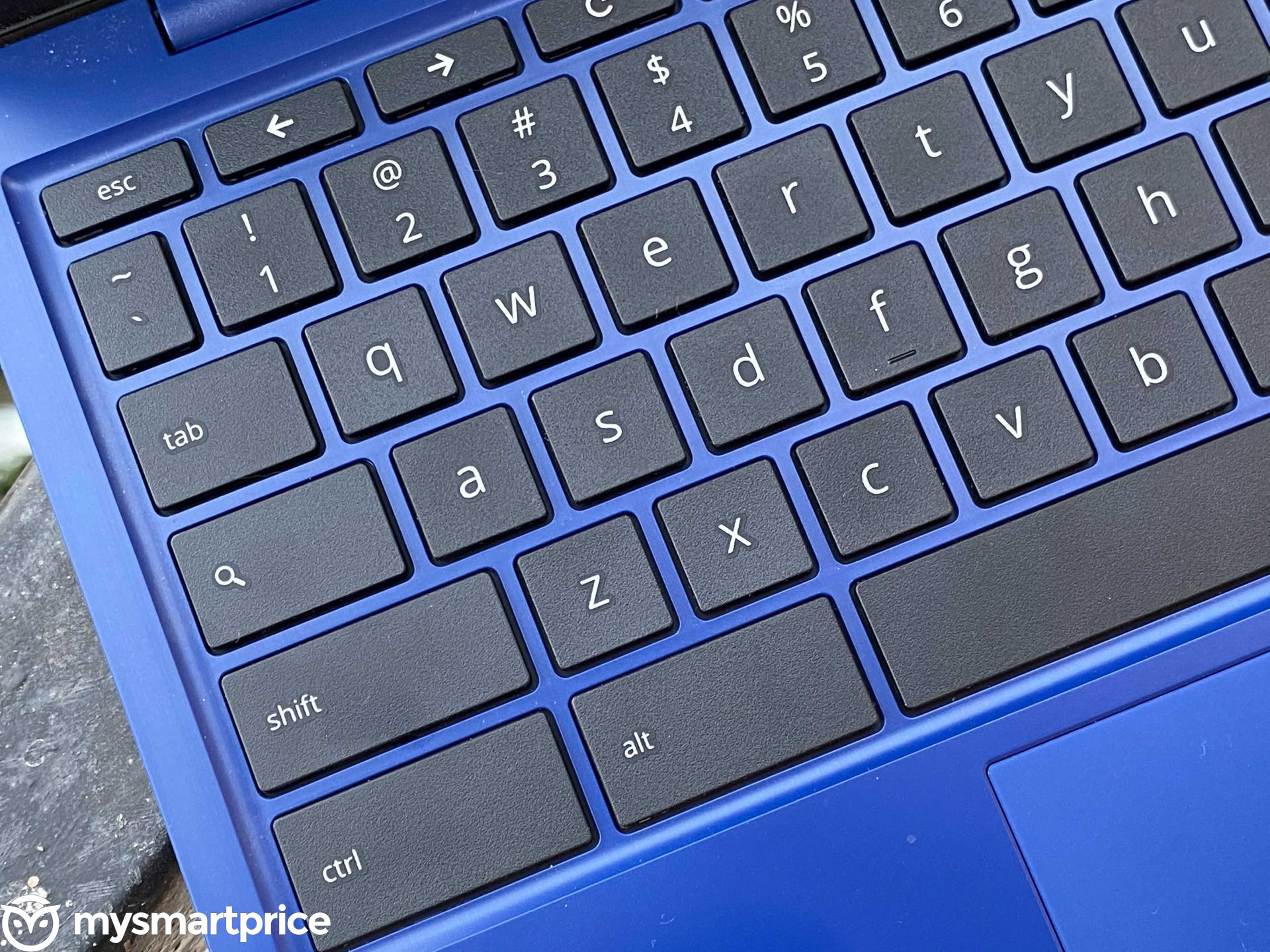 You get a chiclet keyboard sans the number pad, and a tiny AF, but responsive trackpad. In all, this is as basic a laptop design as it gets, but it remains highly functional which is what most people buying this should care about.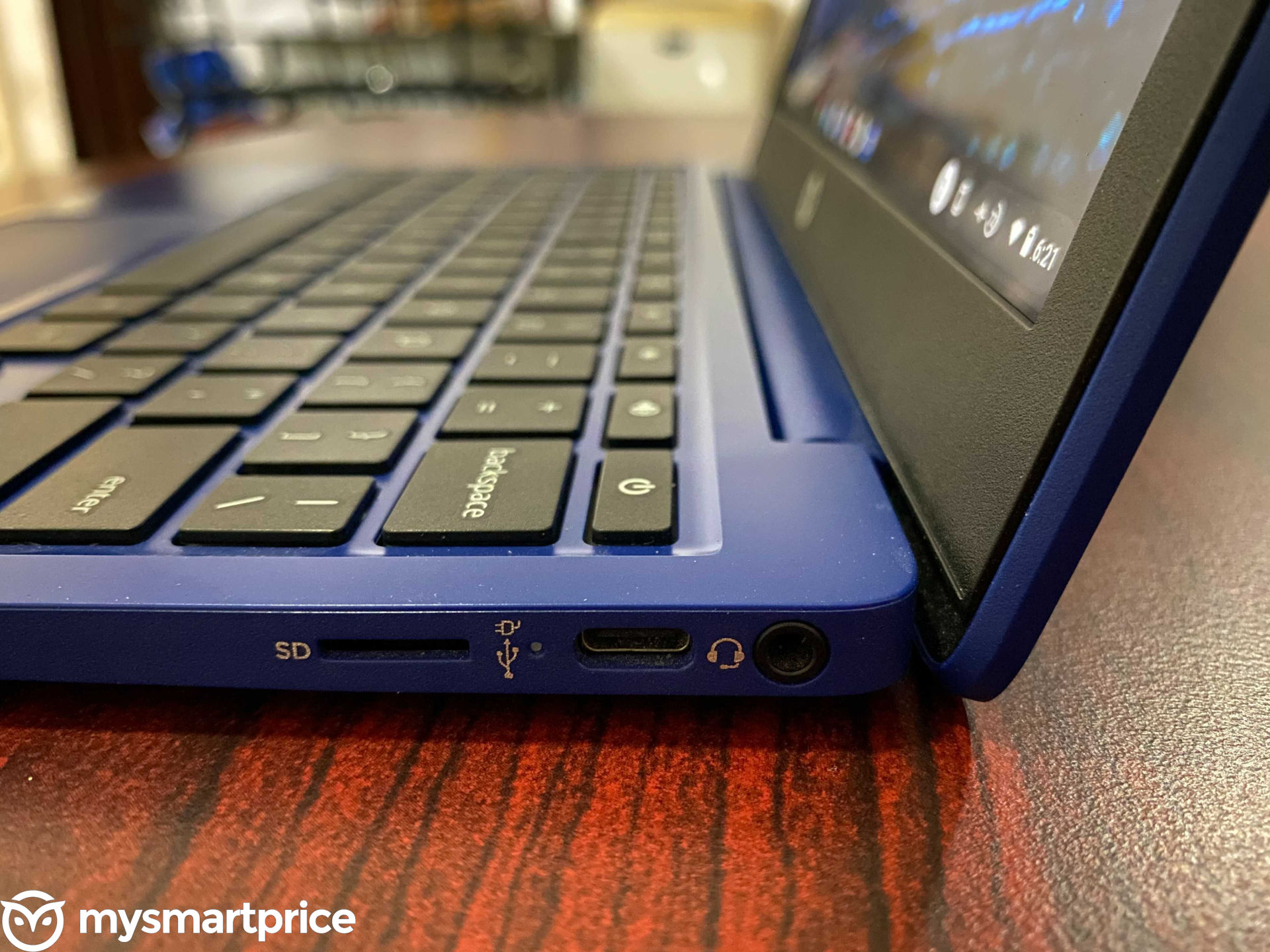 The Chromebook 11a comes with a single USB 3.0 Type-A port and a Type-C port along with a SD card and an audio jack. The top row of the keyboard houses a bunch of shortcut keys useful for browsing, controlling media and cycling between virtual desktops. The Chromebook 11a uses a fanless internal design so there's also no need for large cooling vents. As such, it never got too hot to use. HP also bundles a decent speaker inside which is good enough for video calls in a quiet room, but won't quite cut it while watching movies or listening to music.
HP Chromebook 11a – How far off is it from Windows laptops?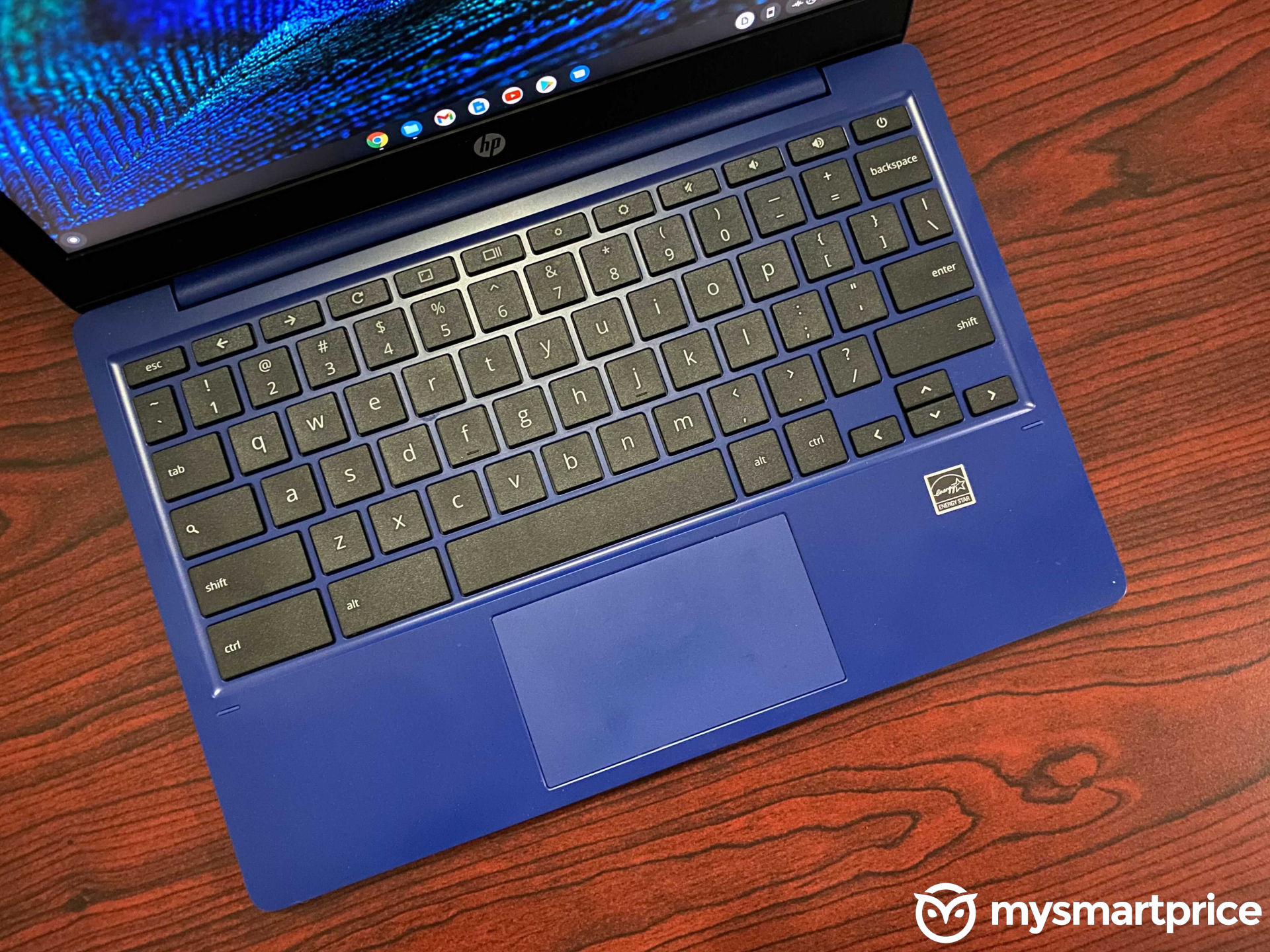 The biggest requirement of using ChromeOS is stable internet connection. And you will need a Google account to sign in. You can browse the OS offline as a guest, but it's of little use since you will need both internet to browse and a Google account to download and use apps. So while there's no SIM card slot on this one for continuous connectivity, it can automatically tether to your Android smartphone for 4G data to stay connected outdoors. There's also 5GHz Wi-Fi support for high speed browsing while you're home.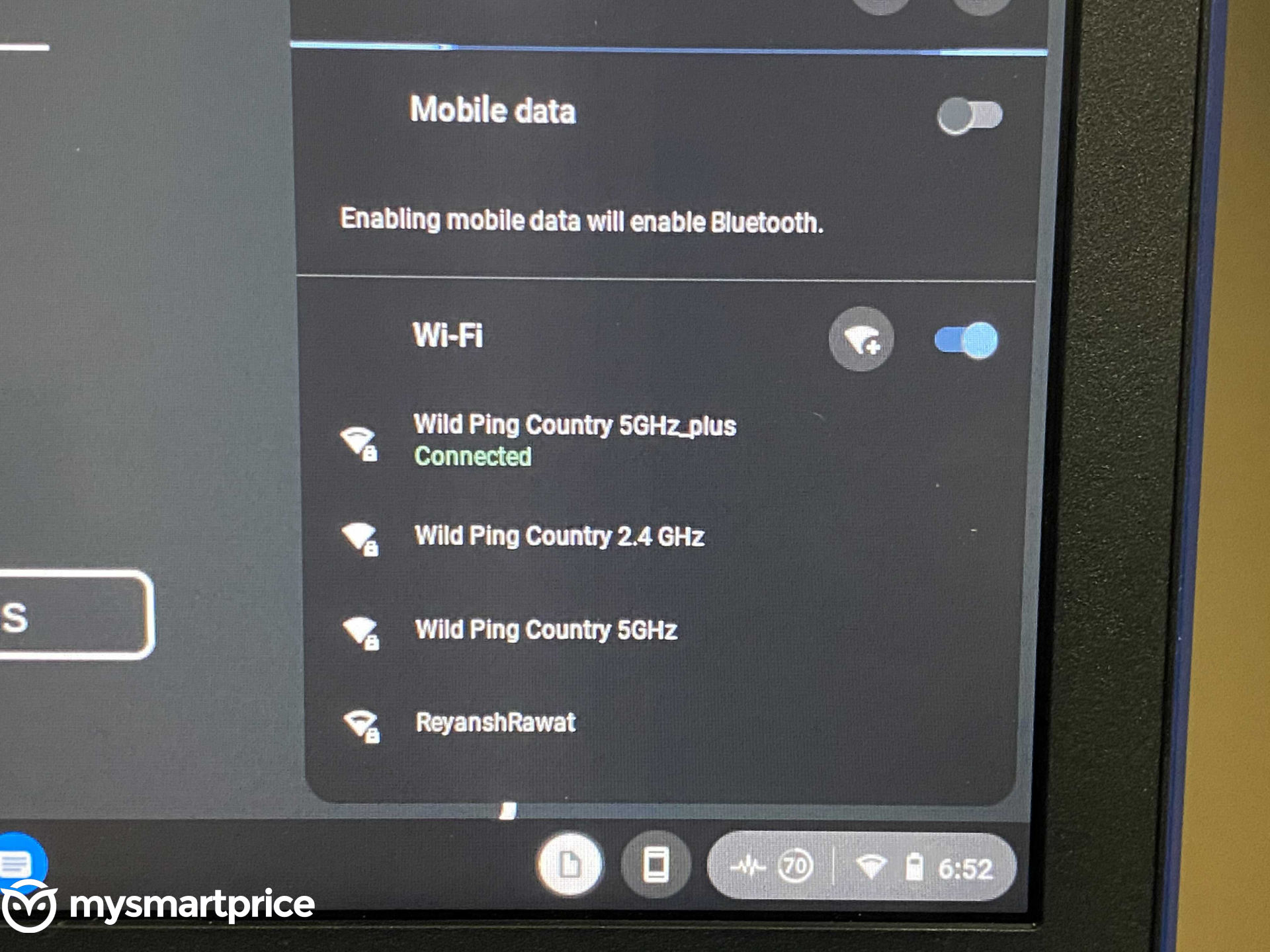 The sign in process is similar to that of an Android phone, where you have to enter your Google account details and accept a bunch of ToS and get taken to the home screen. After that, the boot up is fairly instant. The skeletal desktop may seem confusing at first, but the Shelf at the bottom will guide you well. The shelf houses the default Google apps you'll need like Chrome, Files, Playstore and more. Some apps like YouTube and Gmail open as PWAs inside Chrome browser. There's also a smartphone-like app drawer which you can access by pulling up the search bar.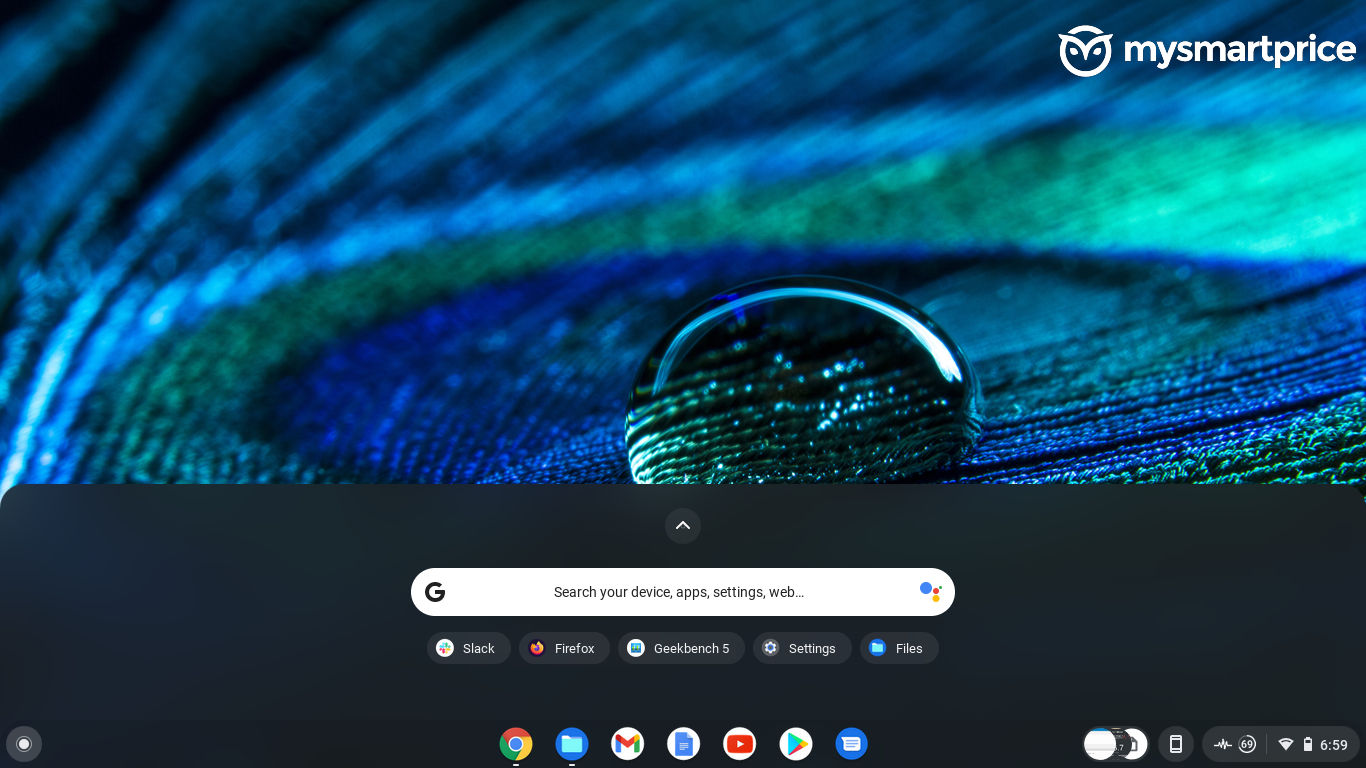 Speaking of which, Chromebooks have Google Assistant baked in, which ironically makes them far smarter than both PCs and Macs, as far as smart assistants are concerned. On the Chromebook 11a, you can use the Ok Google wake word (with near-instant results) or just tap on the search key on the keyboard to raise the Assistant card.
The center of attraction is of course, the Chrome browser. Unlike phones which get a mobile-friendly version of Chrome, Chromebooks use the full-fledged desktop grade browser with support for HTML 5. So as far as web browsing goes, it's not at all different from Windows laptops. You can browse the usual social media apps, work on Docs and Sheets and catch up on your shows on Netflix and Prime Video. I also used it to video call a friend on Zoom and it worked smoothly enough. The camera is not so good though.
But on the Chromebook 11a, doing all that is fine as long as you do them individually. With just two apps and a bunch of browser tabs open, this one tends to slow down significantly. And the culprit seems to be the MediaTek chip inside. It scores a mere 285 and 1310 points on Geekbench.
On Speedometer 2.0, which tests devices for their browser performance, the Chromebook 11a scored 25.17, which is again on the lower side of things.
So it's important to keep your expectations in check when buying the Chromebook 11a. It's strictly meant for the basic tasks. Just don't expect the smoothness you'd get from a laptop with say, an Intel Core i3 or Core i5 CPU, but good luck getting those at this price. And while performance isn't the best, what you can expect is great battery life. I regularly got 6-8 hours of battery life during my usage of the review and that's fantastic for a laptop this cheap.
Which makes the Chromebook 11a good value for money. But here's the catch. As long you are simply browsing, watching videos and reading stuff, the Chromebook 11a will be more than enough. But if you have to type out a long essay, or in my case, this review, researching things with multiple tabs, it won't feel all that smooth. In a lot of ways, the HP Chromebook 11a feels closer to a budget Android smartphone than a full-fledged laptop.
And often times, that's all that one needs.
HP Chromebook 11a: Should you buy?
All things considered, Chromebooks continue to be a niche product in the Indian market, but that niche is widely increasing to accommodate a rising tribe of students taking online classes and people stuck at home in need of a larger screen. But the uptick is heavily dependent on the drastically changed lifestyle owing to the pandemic. In this situation, the affordable HP Chromebook 11a feels perfect for the price, especially if all you do is spend time online. But anything more, and this will feel grossly inadequate. You can't play PC games, can't use another browser or install the popular Windows software on this one. But you do get access to the entire library of Android apps, Chrome extensions on a larger screen, and for many, that is all that's needed.
HP Chromebook 11a
Rs 21,999
Keyboard and Trackpad
7.5/10
What Is Good?
Easy to setup and use
Fast charging
Support for Android apps
Perfect for online classes
What Is Bad?
Slows down with multiple apps
Plasticky build
Mushy keyboard
Not ideal for professional use