Highlights
The iPhone 12 was launched at a price of Rs 79,900 in India.
Apple iPhone 12 can be bought for just Rs 26,900, thanks to a new year offer.
iPhone 12 comes with a 6.1-inch Super Retina XDR OLED display.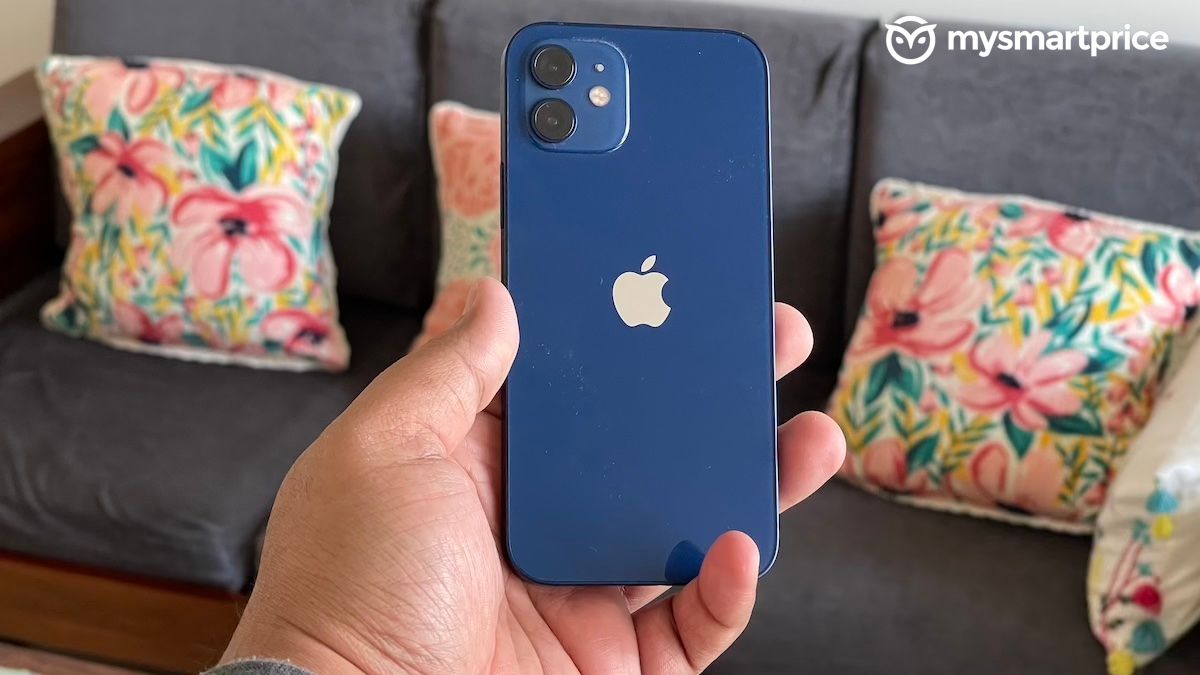 The Apple iPhone 12 is available for just Rs 26,900 at Imagine stores across India. This is a huge discount considering that the phone is generally sold at Rs 59,900 on the official Apple website. It's a new year offer so it will last for a limited time about which the store has not revealed any details yet. Previously, the iPhone 12 went as low as Rs 39,999 during the Amazon Great Indian Festival Sale in September 2022. That was a good deal but with the iPhone 13 cheaper and iPhone 14 available now, is this deal worth considering? We will discuss about that later but let's know how you can get the iPhone 12 at just Rs 26,900 first.
How to Get iPhone 12 at Just Rs 26,900?
Apple's official retail store, Imagine is selling the iPhone 12 at a huge discount of Rs 26,900 in India. But how do you get this price considering that the phone is available at an original price of Rs 59,990 in Apple stores? Here's a breakdown of the same.
The iPhone 12 64GB variant is sold at a price of Rs 59,900 but you can get an instant Rs 5,000 instant discount and an additional cashback of Rs 2,000 using an HDFC Bank card.
Now, you can exchange your old phone to get a good trade-in value of up to Rs 20,000. The Imagine Stores are offering an additional Rs 6,000 exchange bonus on each trade-in value which brings the total effective price of the iPhone 12 down to Rs 26,990.
Similarly, you can get the iPhone 12 128GB variant, available for Rs 64,900, at just Rs 31,900 by applying the above mentioned offers. Below is a table to tell you all the offers and discounts.
| | | |
| --- | --- | --- |
| Offers | Price (64GB) | Price (128GB) |
| iPhone 12 Regular price | Rs 59,900 | Rs 64,900 |
| Instant discount | Rs 5,000 | Rs 5,000 |
| HDFC Bank cashback | Rs 2,000 | Rs 2,000 |
| Exchange bonus | Rs 6,000 | Rs 6,000 |
| Trade-in value | Up to Rs 20,000 | Up to Rs 20,000 |
| Effective price | Rs 26,900 | Rs 31,900 |
iPhone 12 at Rs 26,900: Should You Consider this Deal?
Although the iPhone 12 was launched back in 2020, this is one of the best smartphone deals to consider. Why? You get various features that are better than a mid-range Android phone available at this price. The iPhone 12 comes with a 6.1-inch Super Retina XDR OLED display which is identical to that present on the iPhone 13 and 14.
The A14 Bionic chip on the iPhone 12 is one generation old compared to the iPhone 13 and 14 but that doesn't change the fact that it is still a powerful processor that can handle multitasking and gaming well.
The camera configurations on the iPhone 12, 13, and 14 are identical. They all sport a 12MP main and a 12MP ultra-wide angle lens on the rear. For selfies and video calls, all three phone use a 12MP front shooter. The cinematic mode and autofocus mode in selfies are missing on the iPhone 12 but still, the camera can click excellent shots.
The battery life, however, on the iPhone 12 is not good compared to the new iPhones and you may have to compromise on that.
Apple will offer software support for the device until 2027, which is great. In addition, the device has received a 5G update already and supports all 5G bands in India.
So, if you are thinking about whether you should consider this deal or not? Our suggestion would be to pick this deal before it ends.