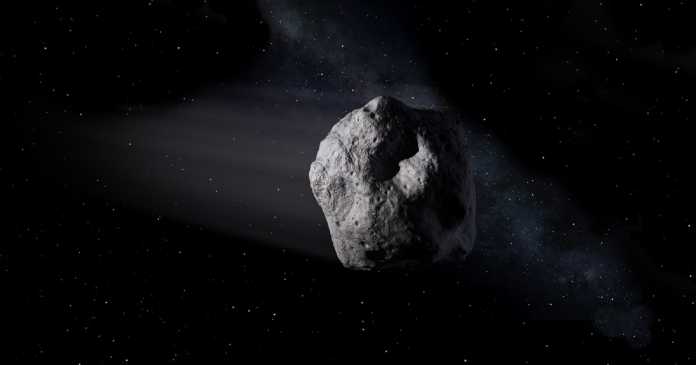 The National Aeronautics and Space Administration (NASA), the central space agency of the United States, registered yet another near-Earth asteroid that crossed our planet at half the safe distance of objects close to our planet. Registering the close call in the afternoon hours of Tuesday, September 13, the near-Earth object, registered as asteroid 2022 RQ, crossed Earth at a speed of over 49,600 kilometres per hour.
How NASA Tracks Near-Earth Asteroids
The asteroid 2022 RQ is the latest asteroid to have had a near-miss with our planet. To be sure, such incidents are not rare, and are quite frequent in nature. In fact, according to explainers published on near-Earth objects by NASA, over 99 percent of all space objects that cross Earth at close range are all asteroids.
The agency tracks each of these objects under a close object tracker, which is publicly accessible as well. Under this tracker, NASA classifies near-Earth asteroids as ones that approach Earth at less than 0.05 AU (astronomical unit), or approximately 7.5 million kilometres from Earth. In September alone, 23 near-Earth asteroid incidents have been logged by the Centre for Near-Earth Object Studies (CNEOS), under the NASA-funded Jet Propulsion Laboratory, California Institute of Technology.
The asteroid 2022 RQ, for instance, had maximum diameter of around 148 feet. The object passed Earth at 3.75 million kilometres from Earth, which is half the safe distance boundary that NASA has set for such bodies. It flew past Earth at a speed of over 49,600 kilometres per hour, which is 40x the speed of sound.
These asteroids are tracked through NASA's Wide-field Infrared Survey Explorer (WISE) mission, sub-classified under the Near-Earth Object division. It uses a space telescope to track these objects, which in 2013 was renamed to be called the NASA NEOWISE mission for close-Earth object tracking.
In this month itself, NASA expects nine more asteroids to make close-Earth approaches. Thankfully, none of the asteroids will cross Earth closer to the asteroid 2022 RQ itself — which ensures that there would be no risk to life as we know it.
Thanks for reading till the end of this article. For more such informative and exclusive tech content, like our Facebook page