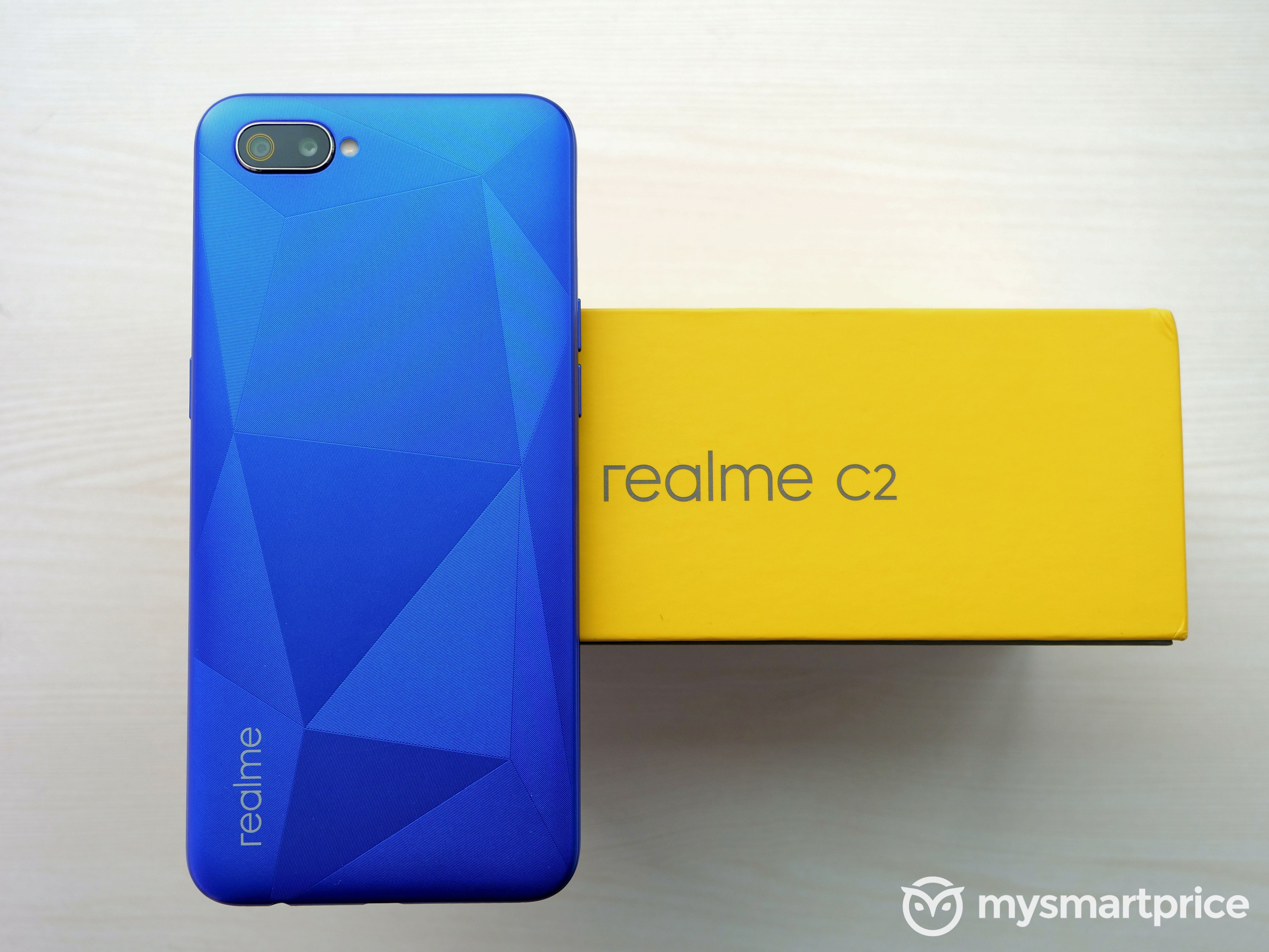 Pretty much every single phone that OPPO's sub-brand Realme has launched in India has been a hit despite fierce competition from brands like ASUS and Xiaomi. The latest offering from the company, the Realme C2, is for those who are on a tight budget. This smartphone is priced at INR 5,999 for its 2GB RAM + 16GB storage variant. The variant I reviewed, however, comes with 3GB of with RAM, 32GB internal storage, and costs INR 7,999.
The Realme C2 has a 6.1-inch LCD screen with HD+ resolution, a 13MP+2MP dual-camera on the rear, a 5MP selfie camera, a MediaTek Helio P22 processor, dual-SIM card slot with 4G LTE, and a 4000mAh battery. Has Realme done enough this time around to offer a compelling package to prospective buyers? Is it better than Xiaomi's offerings: the Redmi 6A and the Redmi Go? Let's find out in our review.
[P_REVIEW post_id=159057 visual='full']
Realme C2 Design, Build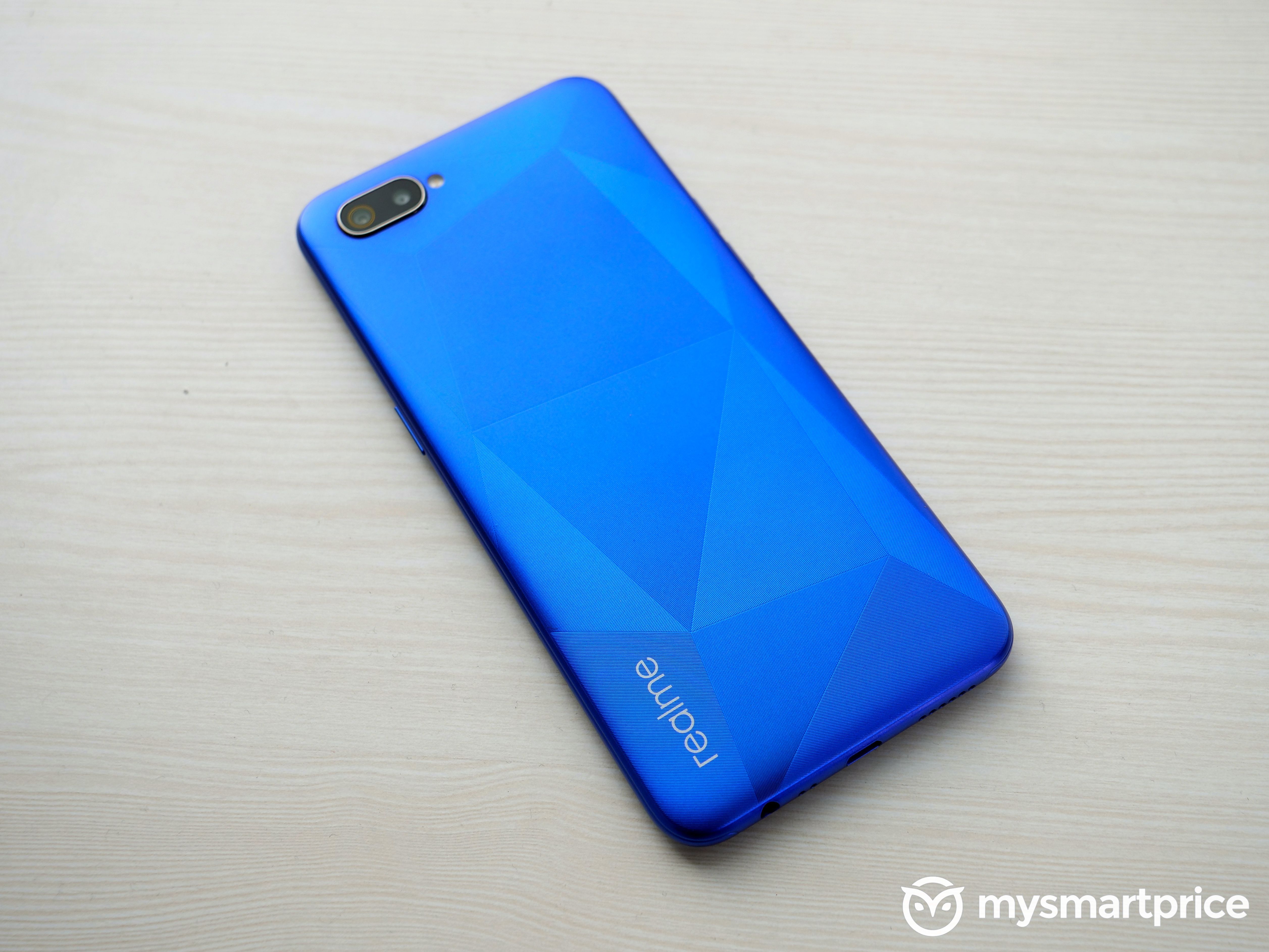 With the Realme C2, the phone maker has brought back the wonderful diamond-cut pattern we last saw on the Realme 2. This time, however, the design has been integrated on an opaque plastic backing (instead of underneath a glass panel) which ensures fingerprints won't stick around. Furthermore, the smartphone is constructed incredibly well and feels solid, at least for its price. The Realme C2 is offered in Diamond Black and Diamond Blue color options, and both of them look incredible. In this price bracket, it is highly unlikely for you to find a better-looking smartphone.
Since the phone is priced so low, you do miss out on the fingerprint scanner. Other than the standard passcode/pattern options, you do get the Face Unlock feature via the front-facing camera. It is a well-known fact that 2D Face Unlock is not as secure as the other biometric options (like 3D face, fingerprint, and iris scanning), but it does work on this smartphone fairy decently. As long as the ambient lighting is not too dim, the feature works as intended. We wouldn't recommend you to use it as your primary unlock method, though, due to security issues. The phone also offers a 'screen brightness compensation' feature for face unlock to work in challenging lighting scenario, and it does work as long as you are not in a pitch-black room.
The Realme C2 offers a triple card tray to house two nano SIM cards and a microSD card at the same time. This tray is located on the left-hand side, just above the volume rockers. The power button is located on the right. All three of these buttons offer a satisfactory tactile feedback when pressed. The bottom is where you find a microUSB port, 3.5mm headphone jack, and loudspeaker/microphone grills.
The Realme C2's rear cameras are stacked horizontally in the top left corner, alongside an LED flash. The front-facing camera is fitted inside a waterdrop-style notch area. This notch, along with the rest of the display, is protected by a layer of Corning's Gorilla Glass 3. The inclusion of a pre-applied screen protector over this glass is highly appreciated.
Realme C2 Display
The display on the Realme C2 measures 6.1-inches. This is an IPS LCD panel that offers a 1560×720 pixels resolution. While I wouldn't call this an edge-to-edge display (as bezels are quite prominent), I can't really complain considering the affordable nature of this smartphone. In fact, props to Realme for shrinking down the notch as much as it did as the intrusion is quite minimal. The actual screen-to-body ratio is 89.35 percent.
When it comes to the display's quality, however, I do have a few gripes. First off, the brightness level leaves a bit to be desired as the phone is difficult to use under harsh sunlight. The overall vibrancy of the display also feels lacking because of this, and I had to manually keep brightness cranked up since the auto-brightness feature generally fails to keep up. The range of colors and black levels this display can manage is acceptable for an INR 6K smartphone.
Realme C2 Software & UI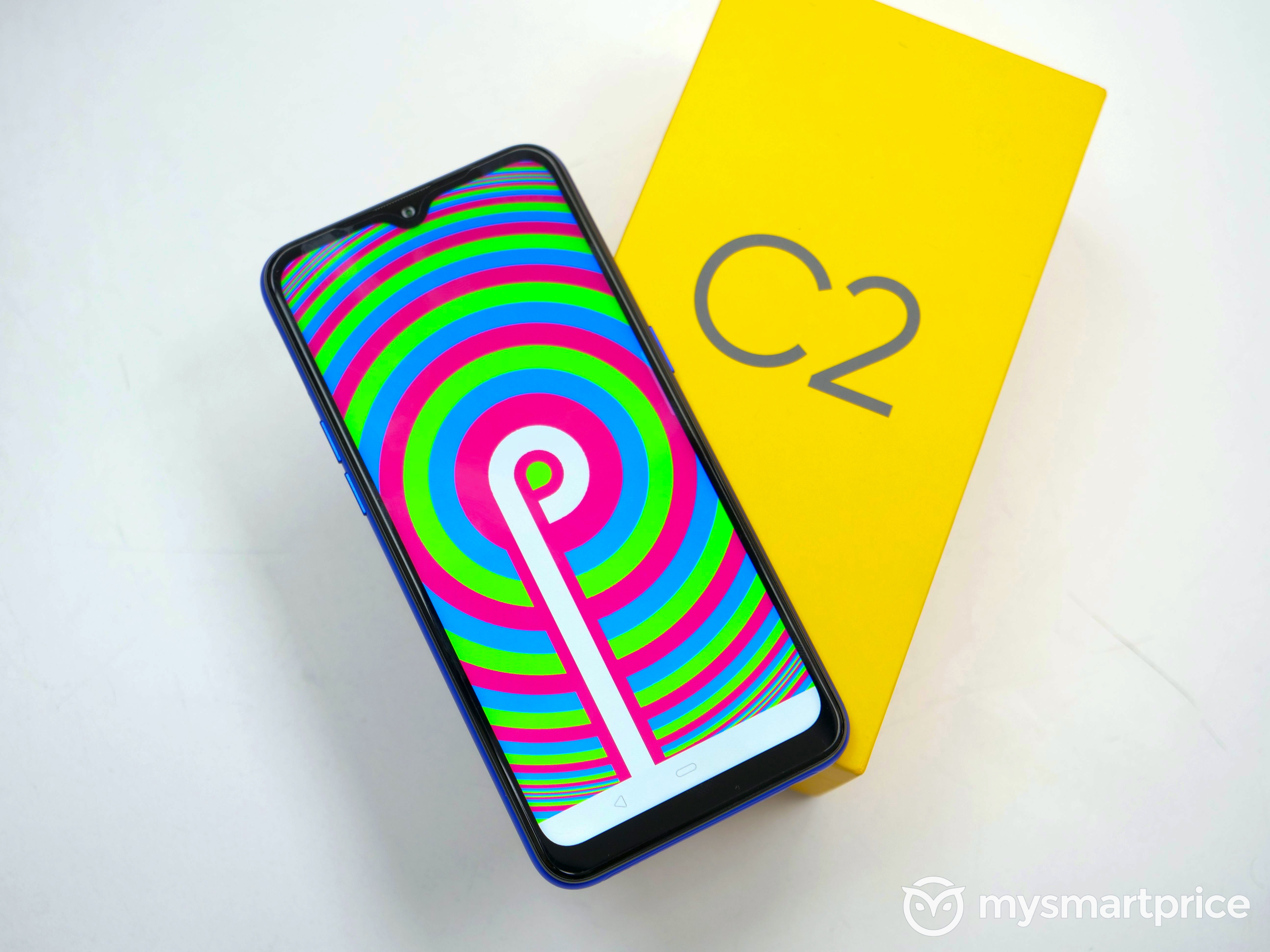 The Realme C2 is powered by an octa-core MediaTek Helio P22 chipset which is typical for smartphones at this end of the market. On top, we have Android 9.0 Pie running with Realme's Color OS 6.0. As mentioned earlier, you get either 2GB or 3GB of RAM paired with 16GB and 32GB of storage respectively.
On my review piece, 12GB out of the 32GB of total storage was already full out of the box, which is unsettling since most users are likely to buy the 16GB model. I also found it a bit strange that Realme added noticeably more bloatware on this phone when compared to its own Realme 3 (review) which I reviewed a few months ago. After removing and disabling as much of the unnecessary apps as I could, I was able to free up 1GB of storage.
While Color OS 6.0 is one of the cleanest skins one can find over Android, running it on top of a Helio P22 does take its toll. Multitasking on this phone is not a pleasant experience as app load times, transition times, and even general navigation stutters and lags intermittently. It's not all bad, though, as most social media applications and internet browsing are more than manageable once the relevant application launches. However, the phone cannot handle more than a handful of apps running in the background and will force close them quite often. With this being what the 3GB RAM model is capable of, the 2GB RAM model is only likely to fare worse.
Realme C2 Performance
The Realme C2 is a useable smartphone for most of the day-to-day tasks, but that is pretty much it. While your grandmother is probably going to be happy with WhatsApp and YouTube, this phone isn't for any degree of heavy usage pattern. Casual games such as Alto's Odyssey and Candy Crush run fine on this phone, but hardcore gamers trying to run Asphalt 9 or PUBG Mobile are likely to rage quit even before the game starts.
The loudspeaker is average and it's enough to let you know that your phone is ringing. Don't expect to blare music while you enjoy with your friends. I did not have any issues with Wi-Fi signal reception, but it was hard to gauge cellular signal reception on the Realme C2. Cellular signals in India are in such bad shape that measuring whether it's the phone's fault or the cellular operator's is an issue.
Realme C2 Camera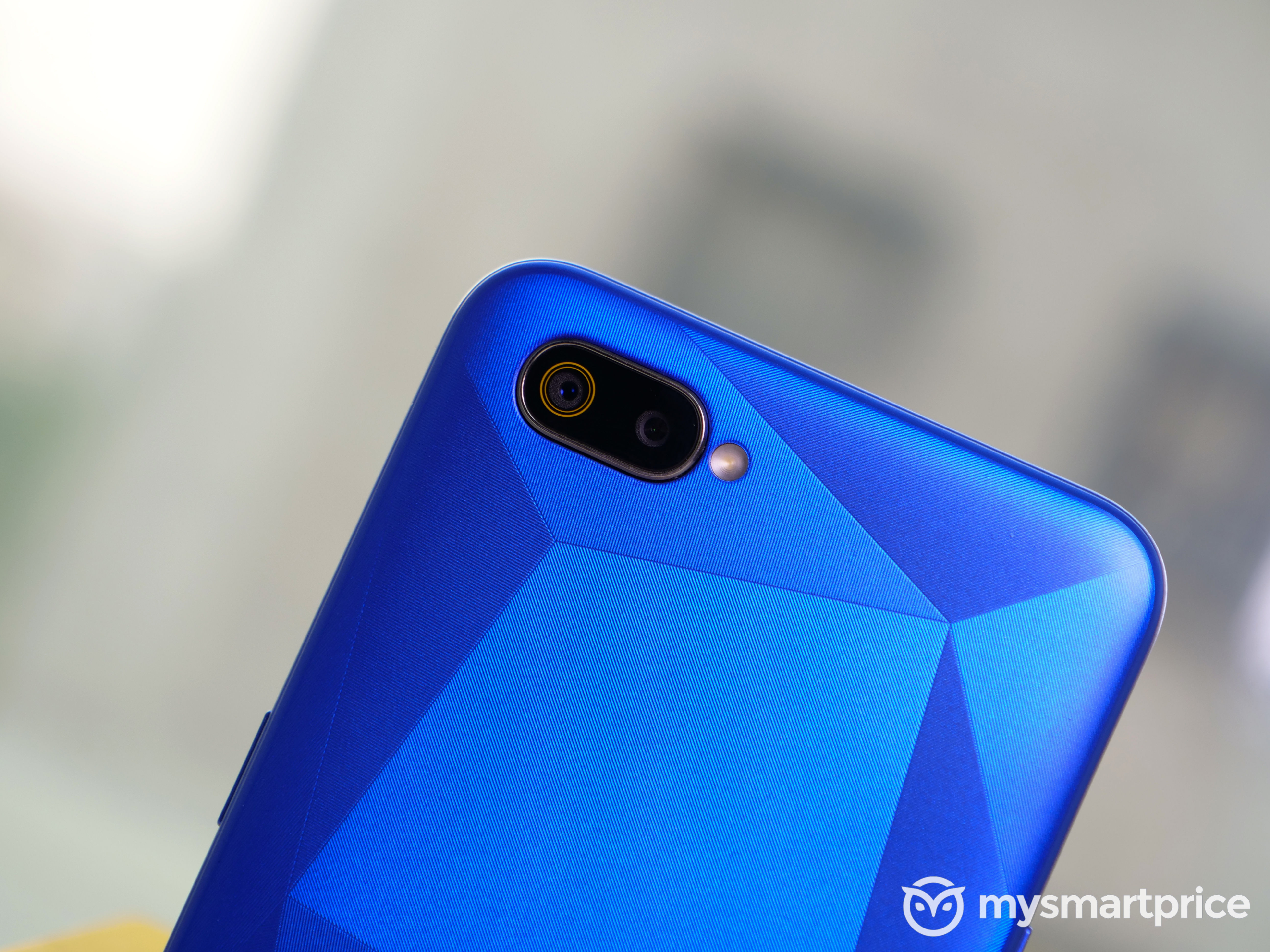 Surprisingly, imaging on the Realme C2 is much better than what I had initially expected. The dim HD+ display does not do justice to the type of images this camera ends up taking, and it was only when I moved over the phones to large PC monitor was I able to appreciate them. Of course, I am only talking about images taken during the day, as low-light photography is understandably poor on a phone of this caliber.
The back of the Realme C2 offers a 13MP+2MP imaging setup, while the front camera gets a 5MP sensor. Daylight shots have an acceptable amount of detail as long as you don't zoom in too much. The rear camera zooms in a bit in portrait mode and manages fairly decent edge detection and background blur. The selfie camera also performs just as well in portrait, and only faltered slightly with spectacles (something almost every smartphone struggles with).
With that said, it is annoying how long post-processing takes to capture these shots, and this is most likely because of the weak Helio P22 chipset and its inferior ISP. In one instance, I tapped the shutter button around 10 times but only managed to capture one image. Enabling HDR further adds to the time it takes to save pictures. Speaking of which, in some instances, HDR tends to overexpose the entire image instead of only bringing out the details from the dark parts of the frame.
As the sun goes down, so does the quality of images. Pictures grabbed by the rear camera have a considerable amount of noise and lack detail. The selfie camera's low-light performance is a bit worse than the rear camera, where faces look so soft that one would think they were looking at a watercolor painting.
Realme C2 Battery Life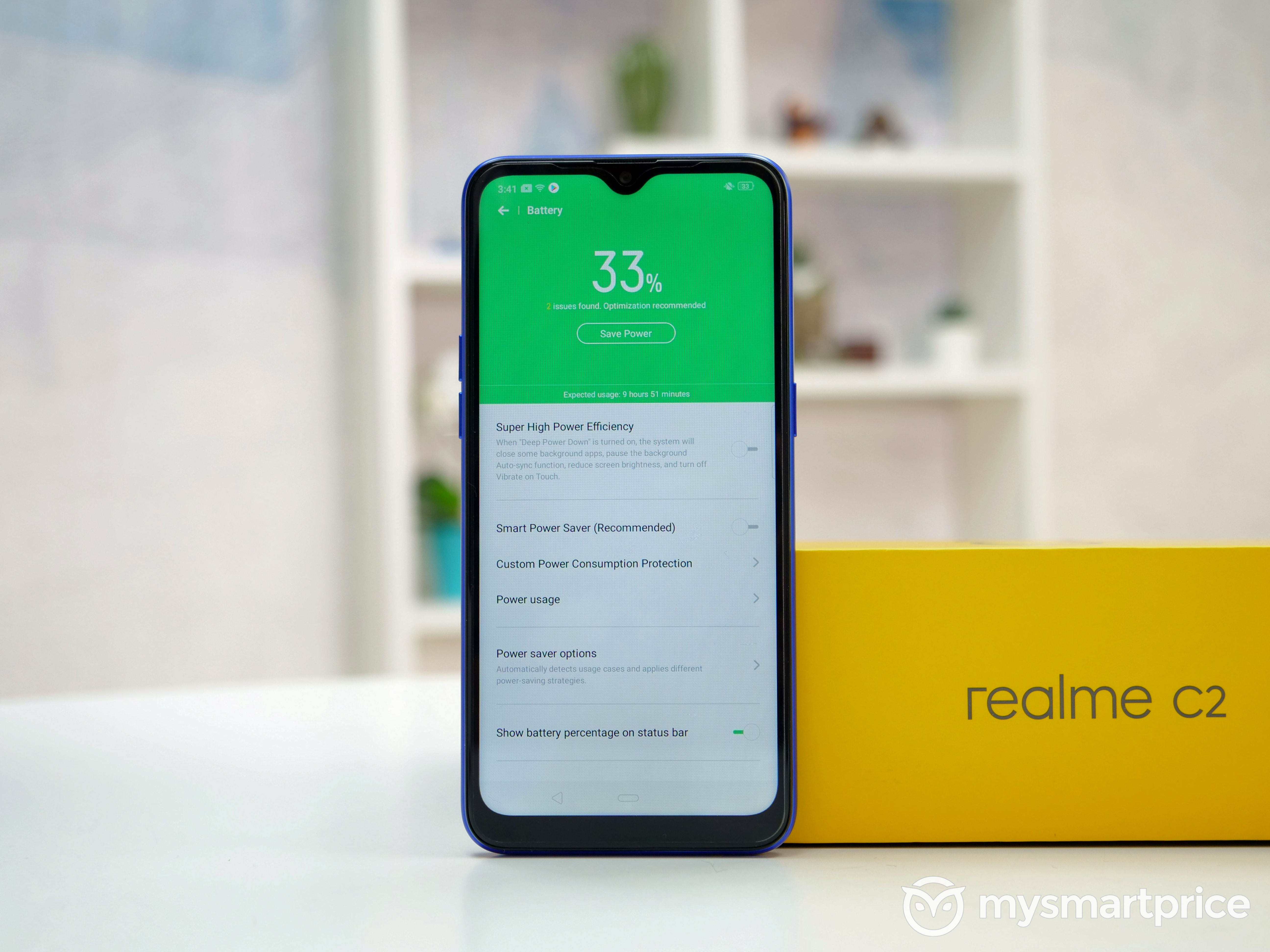 It is hard to quantify precisely how long the screen-on-time of the Realme C2 is since ColorOS does not provide that detail. With that said, the C2's 4000mAh battery does manage to last well through the day. Despite gaming not being my primary use, I would say I pushed the phone reasonably hard.
I managed to download applications, use the camera, upload a few Instagram posts, and constantly tried to use face unlock in different lighting conditions. I also cycled through day-to-day apps such as Facebook, Twitter, Reddit, WhatsApp, Slack, and Chrome. On average, I could make it through a day and a half before needing to recharge the phone. The phone takes a lot of time to charge, though. The provided 10W charger takes roughly 2 hours to fill up the cell completely.
Is Realme C2 Worth Your Money?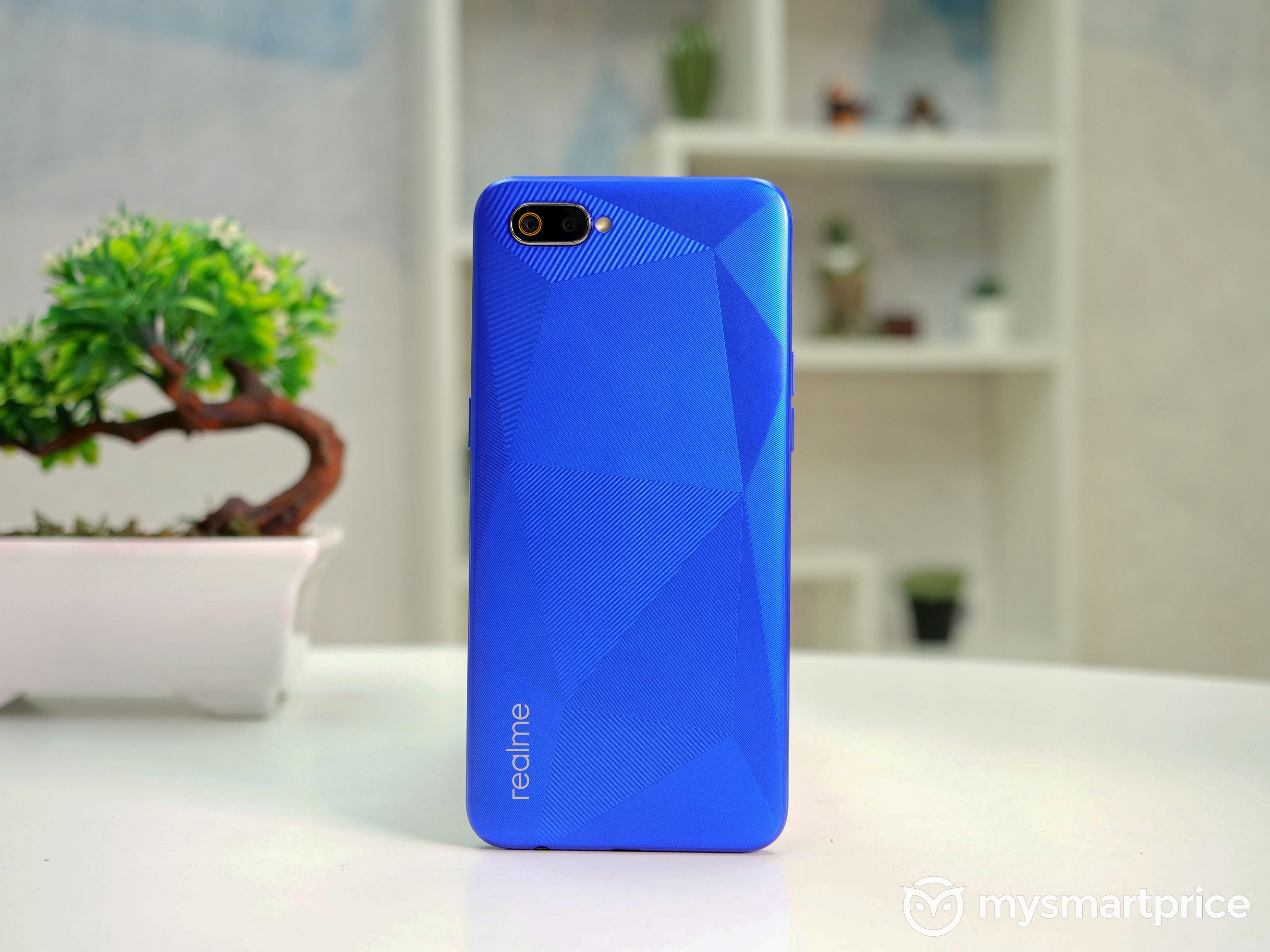 The Realme C2 is a bit of mixed bag for me, especially because of the way it is positioned. It is certainly not a bad phone thanks to its latest software, impressive imaging capabilities, and more than acceptable battery life. It's not perfect either, as its weak chipset leads to noticeable performance issues. At a starting price of INR 5,999, you get only 2GB of RAM and 16GB of internal storage. Even though you get a dedicated SD card tray, it won't be as fast as internal storage, which is bound to become a problem down the road. The INR 7,999 variant with more memory can rectify some of these concerns, but if you can push your budget that far then you have other options to choose from.
If you cannot go any higher than INR 5,999, then the Realme C2 is a good enough option. If you are only looking for a serviceable Android smartphone that can get basic tasks done, you can save some money and get the Redmi Go, which costs INR 4,499. If you have the ability to push your budget further, you will be better off spending INR 7,999 on a Xiaomi Redmi 7 (Review) instead.
What Is Good?
Robust build quality and a mesmerizing rear panel design.
ColorOS6 is relatively clean and intuitive.
Camera performance during the day is surprisingly good for a phone this affordable.
Decent battery life.
What Is Bad?
Display brightness is not high enough for use in bright conditions.
UI is jittery and laggy at times.
Considerable amount of bloatware for a phone with such low storage.
Camera performance takes a hit in poor lighting conditions.