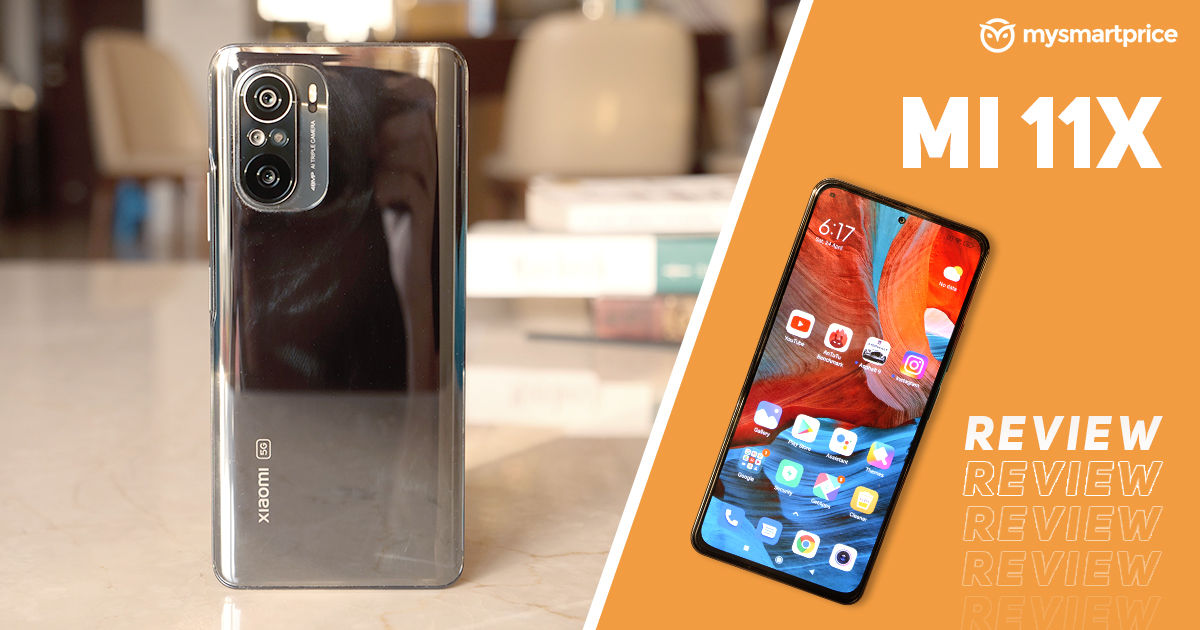 This phone you see in the picture has been around the globe in various disguises. It launched as the Redmi K40 in China, travelled to Europe as the POCO F3. And now, it has reached India as the Mi 11x. When this phone launched, it sounded almost too good to be true on paper. A SD870 phone with 120Hz AMOLED, Stereo Speakers and what not. But is that enough to warrant its greatness or are there some hidden flaws beneath all the hype? Also, is it actually better than the current sub-30K king, the Realme X7 Pro? Well buckle up, we're gonna be answering all these questions together.
Network Performance
9.0/10
What Is Good?
Best-in-Class Performance
Bright, Punchy Display
120Hz Smoothness
Good Battery Life
Superb Macro Camera
Good Mic Quality
What Is Bad?
Black Variant is a Fingerprint Magnet
Weak Main Camera
No 4K 60fps Video Recording
Screen Brightness dips too soon
Mi 11x Review: Build & Design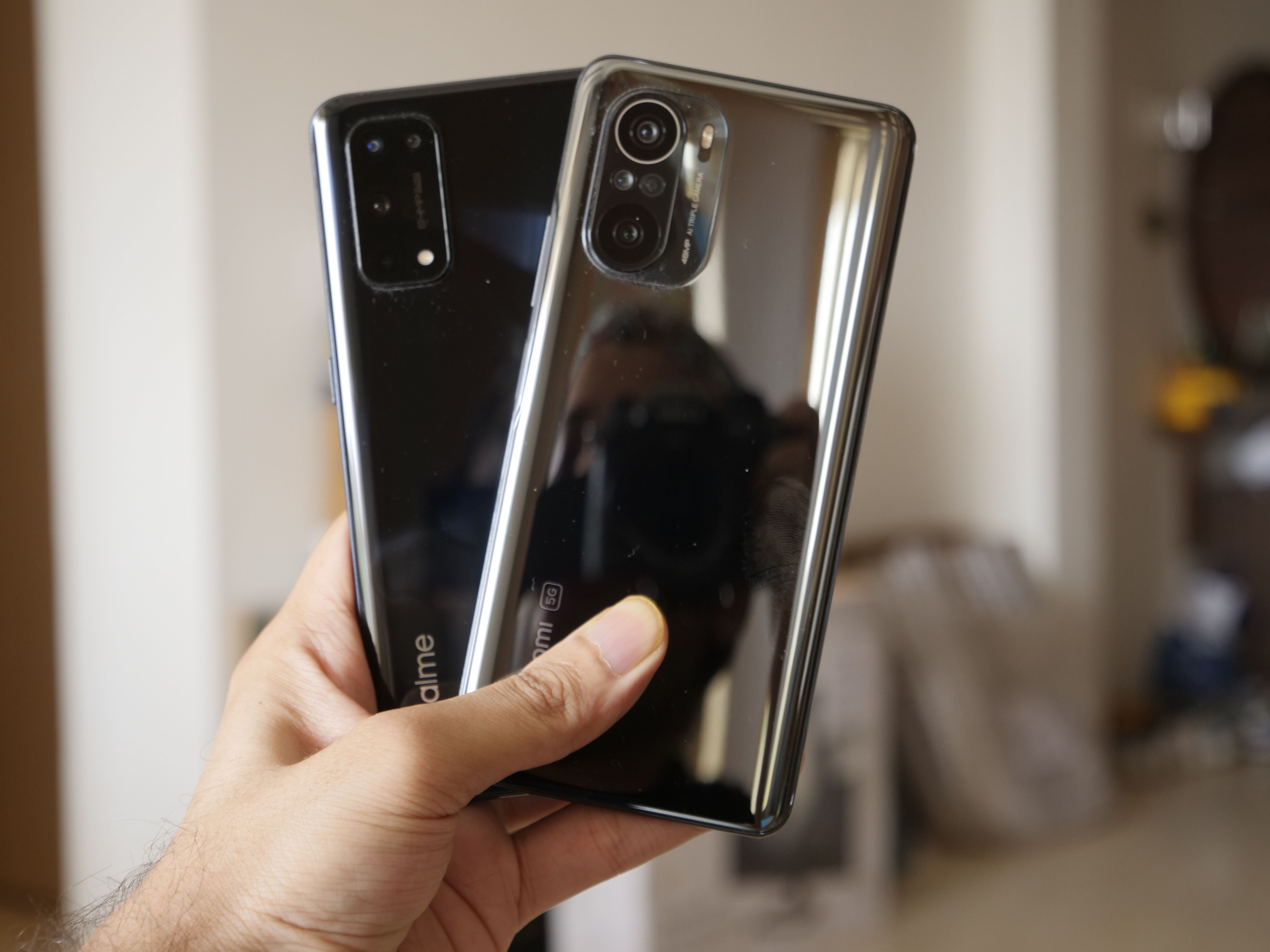 I have the Glossy black variant of this phone with me, but I'm honestly not a fan and would recommend you to stay away from this colour. It's a fingerprint magnet of the highest order, and looks so plain and drab, I place it screen up most of the time. Which is something you would never want to do with the Celestial Silver variant and OH BOY, do I love that colour variant!
This is actually the Chinese Redmi K40 but it's practically identical to the Indian variant except the Redmi logo. It's called silver but the back can display about a trillion colours depending on the light and what angle you're looking at it from. Plus, it has a matte finish glass and that makes all the difference in the world, making it feel like a truly luxurious product. It's also a Gorilla Glass 5 sandwich being held together by a plastic frame.
The best part of these New Xiaomi phones is just how light and ergonomic they feel compared to the likes of the Mi 10T and Mi 10 series phones. This is still not a compact phone but at 196grams weight and 7.8mm thickness, coupled with the curved edges on the back, it feels quite easy to hold and use even single-handedly.
We get a new improved camera island design too, but the lack of a 3.5mm headphone jack and expandable storage might be a deal-breaker for some. All other 2021 Xiaomi essentials are here though. That includes a superfast fingerprint scanner embedded in the power button, IR blaster up top, flanked by a dedicated secondary speaker to provide true stereo speaker experience and a splash resistant coating.
Overall, the Mi 11x is one of the best looking and premium feeling smartphones in its segment. I just wish all the colourways came with matte backs.
Mi 11x Review: Display & Multimedia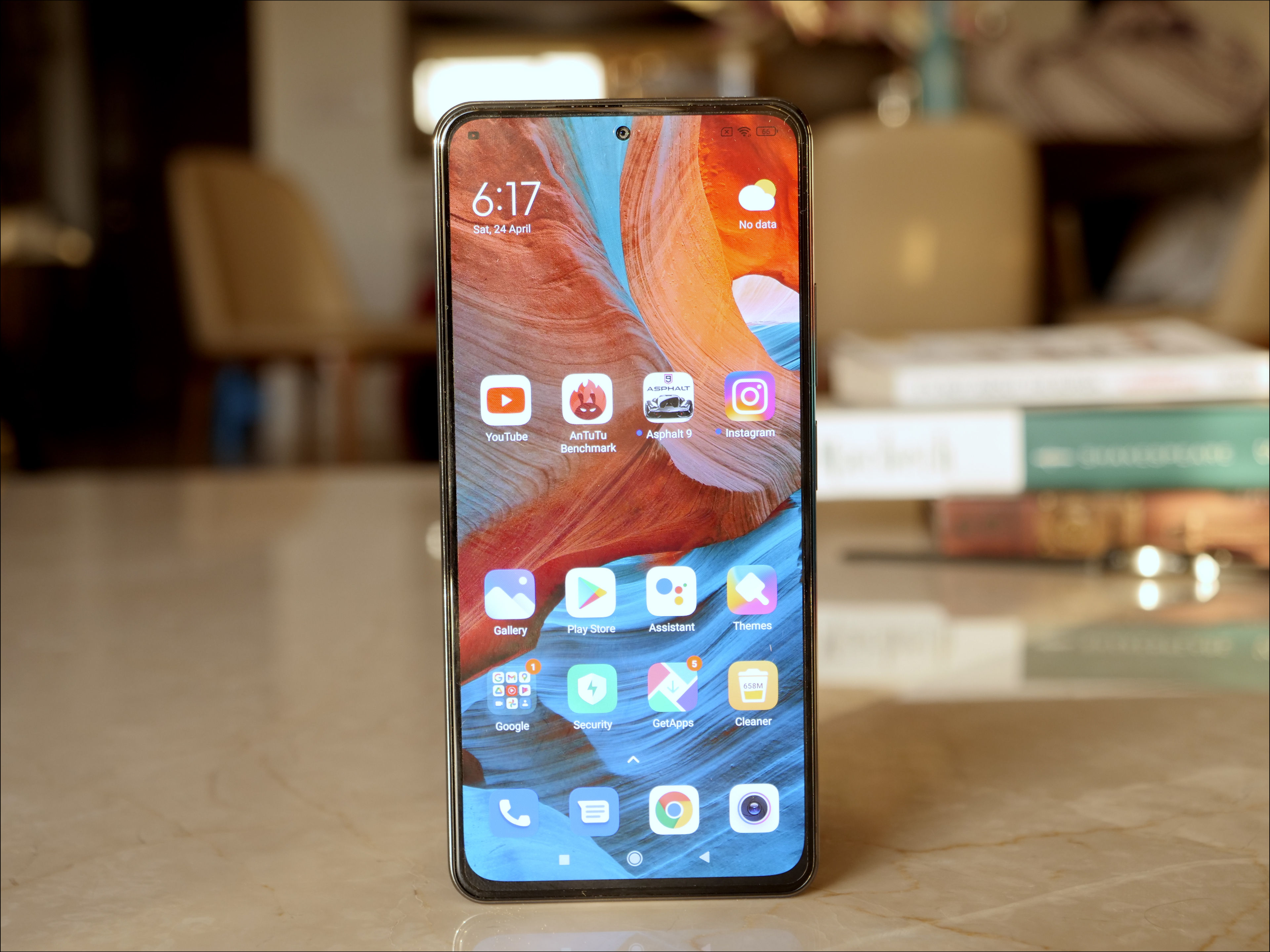 I'm not sure how Xiaomi suddenly did it but all the AMOLED phones Xiaomi has launched this year have come with some of the tiniest punch-holes I've seen on phones till date. Surrounding the punch hole here is a 6.67 inch Super AMOLED display, with a Full HD+ resolution and support for Widevine L1 and HDR10+ certifications. What this means is that it's a top quality display with peak brightness levels of 1300 nits and it's a delight for multimedia consumption.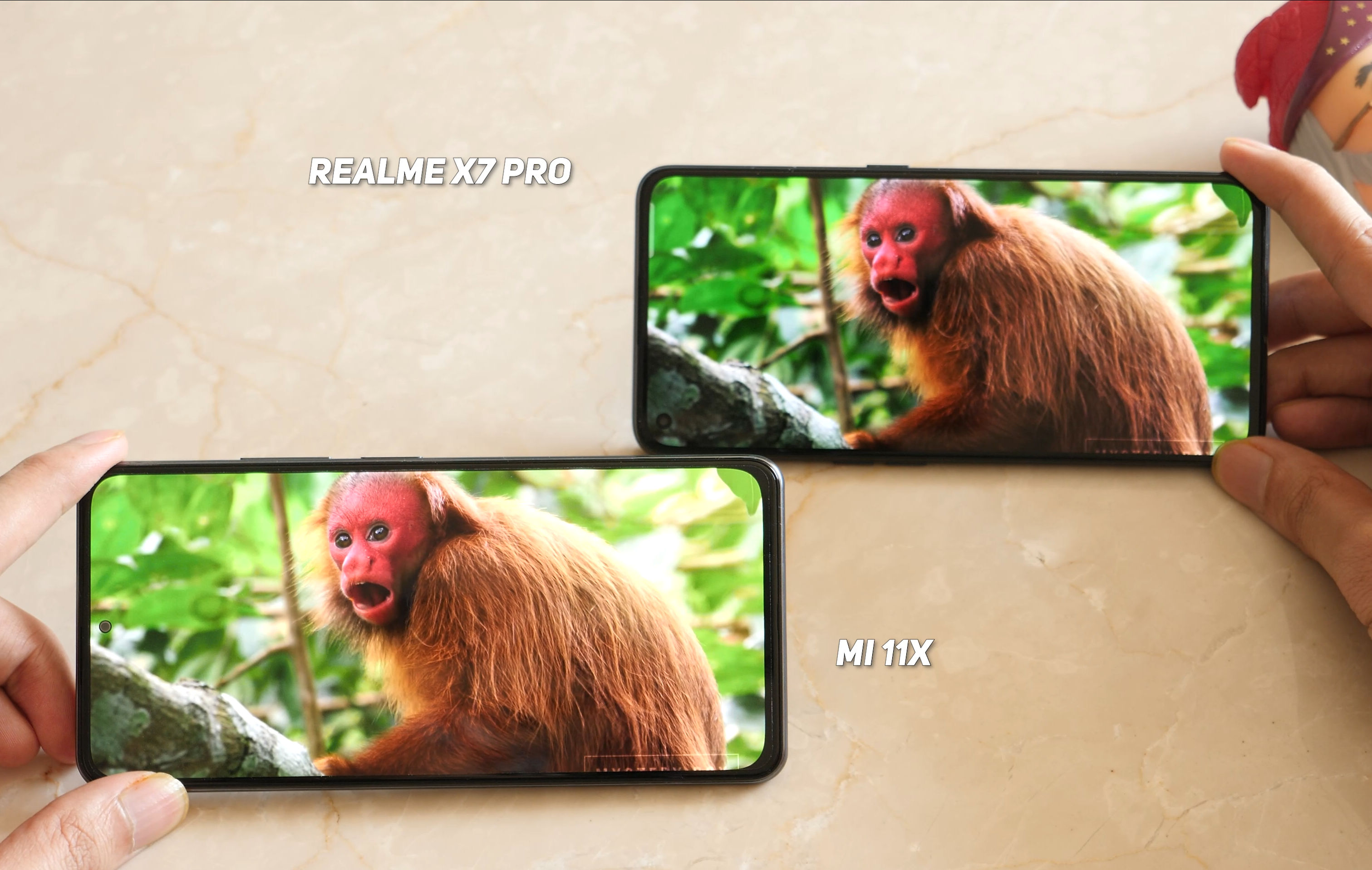 The screen itself is not vastly better than that on the Realme X7 Pro, but the fact that it has a proper colour tuning engine, coupled with an ambient light sensor that can tune the screen colours by reading the room (quite literally) makes it a better display experience overall. There is a dedicated secondary speaker present up top, and the overall speaker performance is definitely good, but it lacks the fullness that we have started seeing in some other stereo speaker setups.
The best part about the display experience is the 120Hz Refresh rate and an overkill 360 Hz of touch sampling. This results in smooth animations, buttery scrolling and even the heavy-handed MIUI12 manages to flow relatively stutter-free here. Overall, very little to complain about the display and multimedia experience here.
Mi 11x Review: Performance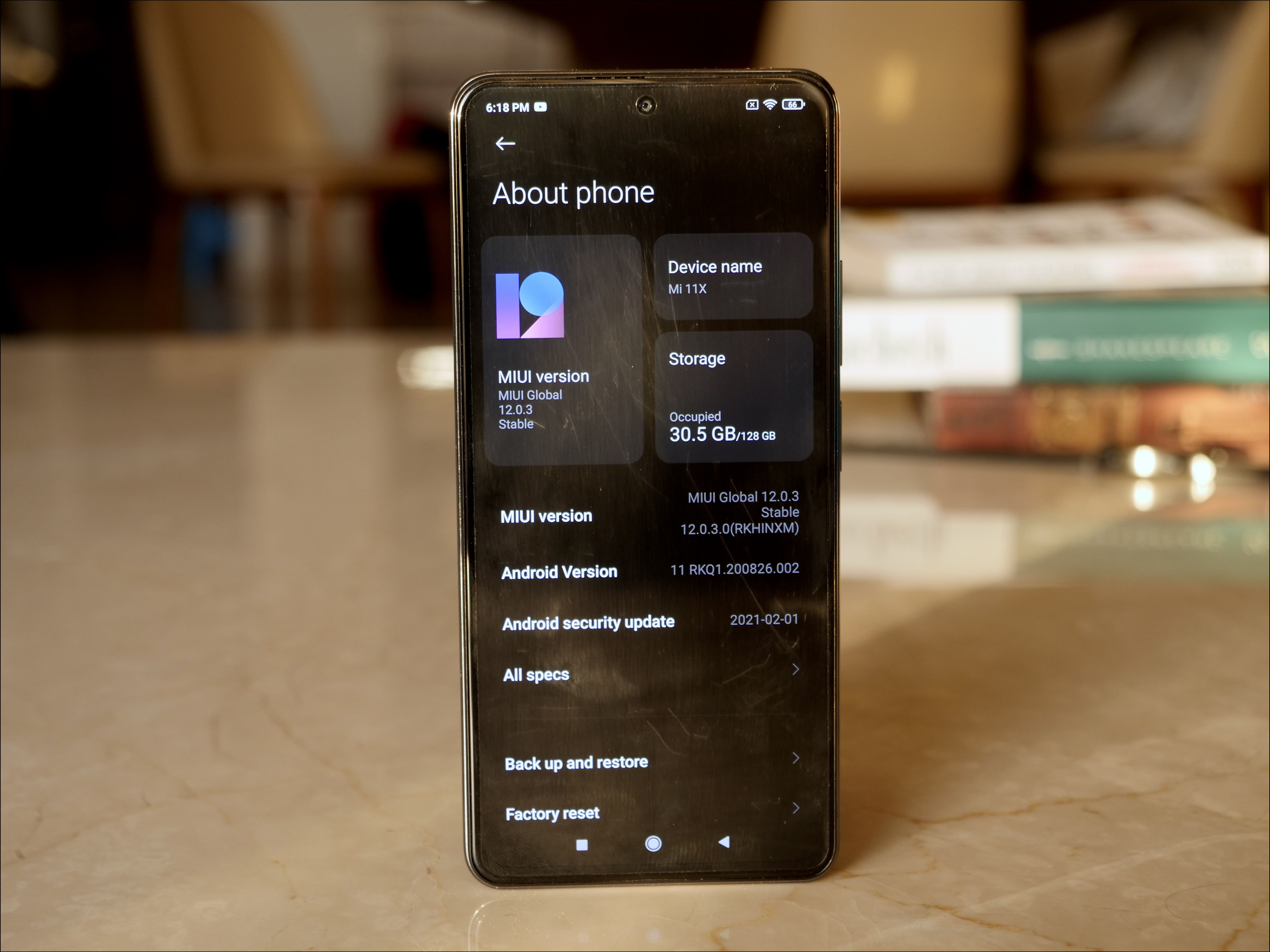 The Mi 11x packs in some top-class internals, starting with 6 or 8GB of LPDDR5 RAM, coupled with 128gigs of super fast UFS 3.1 storage. The processor here is Snapdragon 870, which as we all know by now, is a slightly overclocked version of the SD865+. All this power combines with the high refresh rate screen to give you a delightful performance experience. Apps load up quickly, the animations look smooth and I barely ever felt any performance hiccups here. For gaming you get maxed out settings on titles like COD Mobile, however you do miss out on 90/120fps gaming options.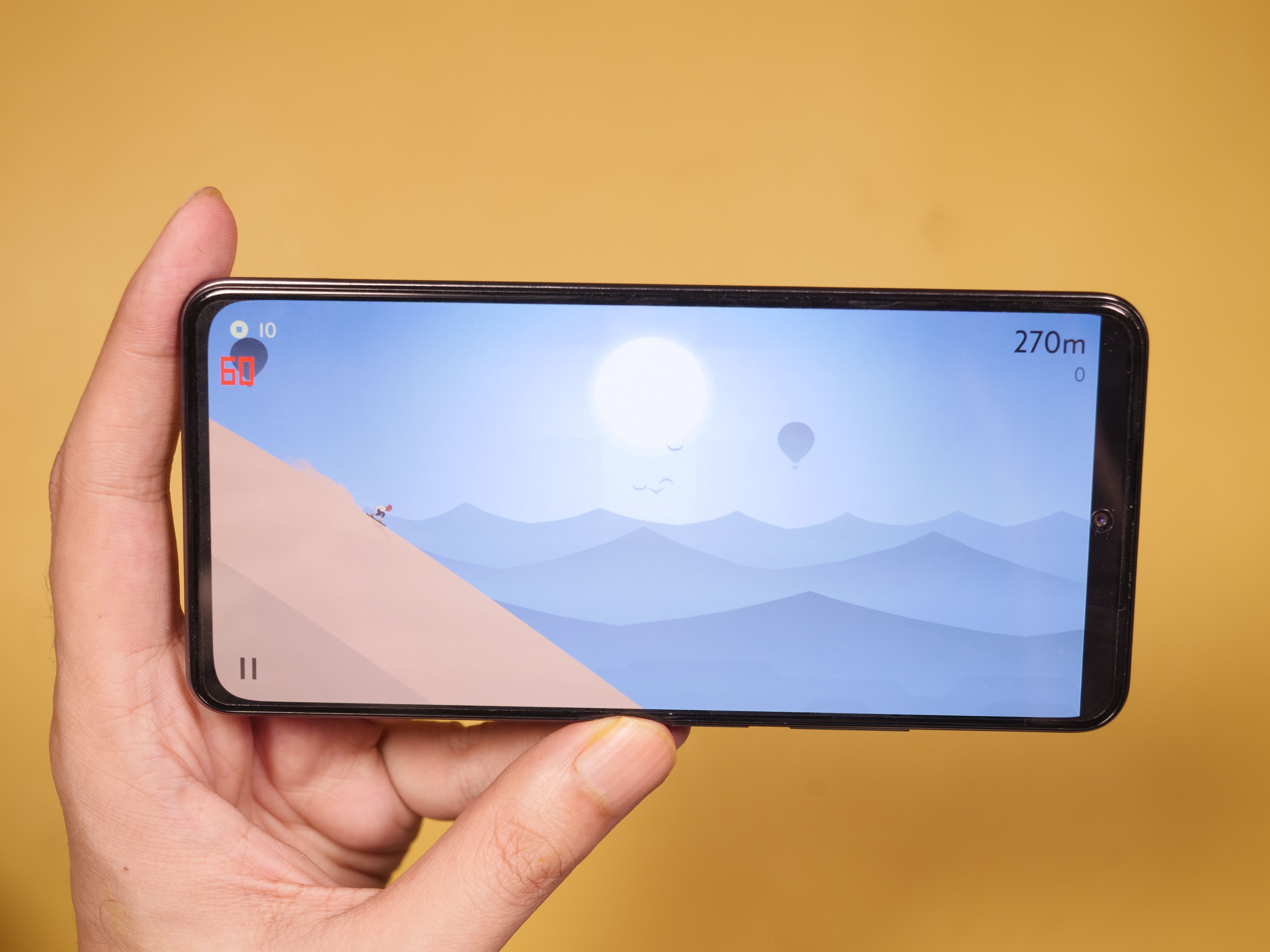 Even in games that support high refresh rates like Alto's Odyssey, the screen refresh rate drops down to 60fps. But again, for the price segment this phone is competing in, it's still the most powerful gaming experience you can get. Plus the 870 really shines with heavy tasks like video editing etc. The Dimensity 1000+ touting Realme X7 pro comes very close in day to day performance but falls behind significantly when I did a video rendering test using Kinemaster on both these phones.
The battery life on offer here is quite decent as well. I was clocking about 6 hours of SOT with 120Hz On, and medium to heavy use like Cameras, Social media and YouTube. The 4520mAh battery charges from 0 to 100% in just about an hour using the bundled 33-Watt charger. Nothing extraordinary but not bad at all by any means.
Mi 11x Review: Software & Network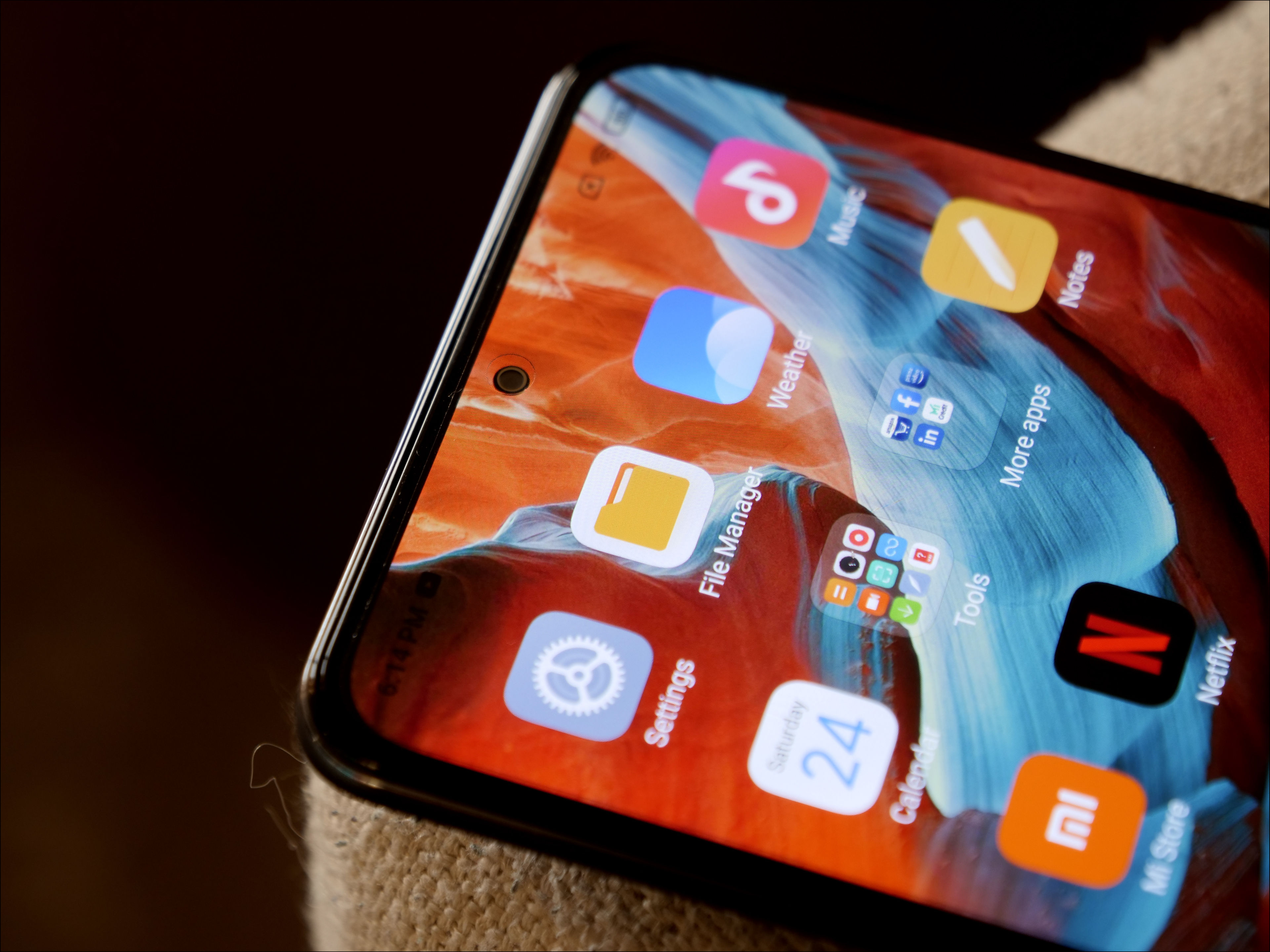 The Mi 11x comes with Android 11 out of the box with MIUI12 on top. It's the same MIUI experience we've come to know by now, with rich animations and a truck load of features. There's also the usual amount of pre-installed apps and some spam notifications from the Xiaomi app store and theme store etc. You can disable all of these, but I'm waiting for a Xiaomi phone where all these unnecessary steps can be avoided altogether. What Xiaomi has really improved is the haptic experience on its phones. The vibration feedback here feels sublime, and is easily one of the best you can find under 30K.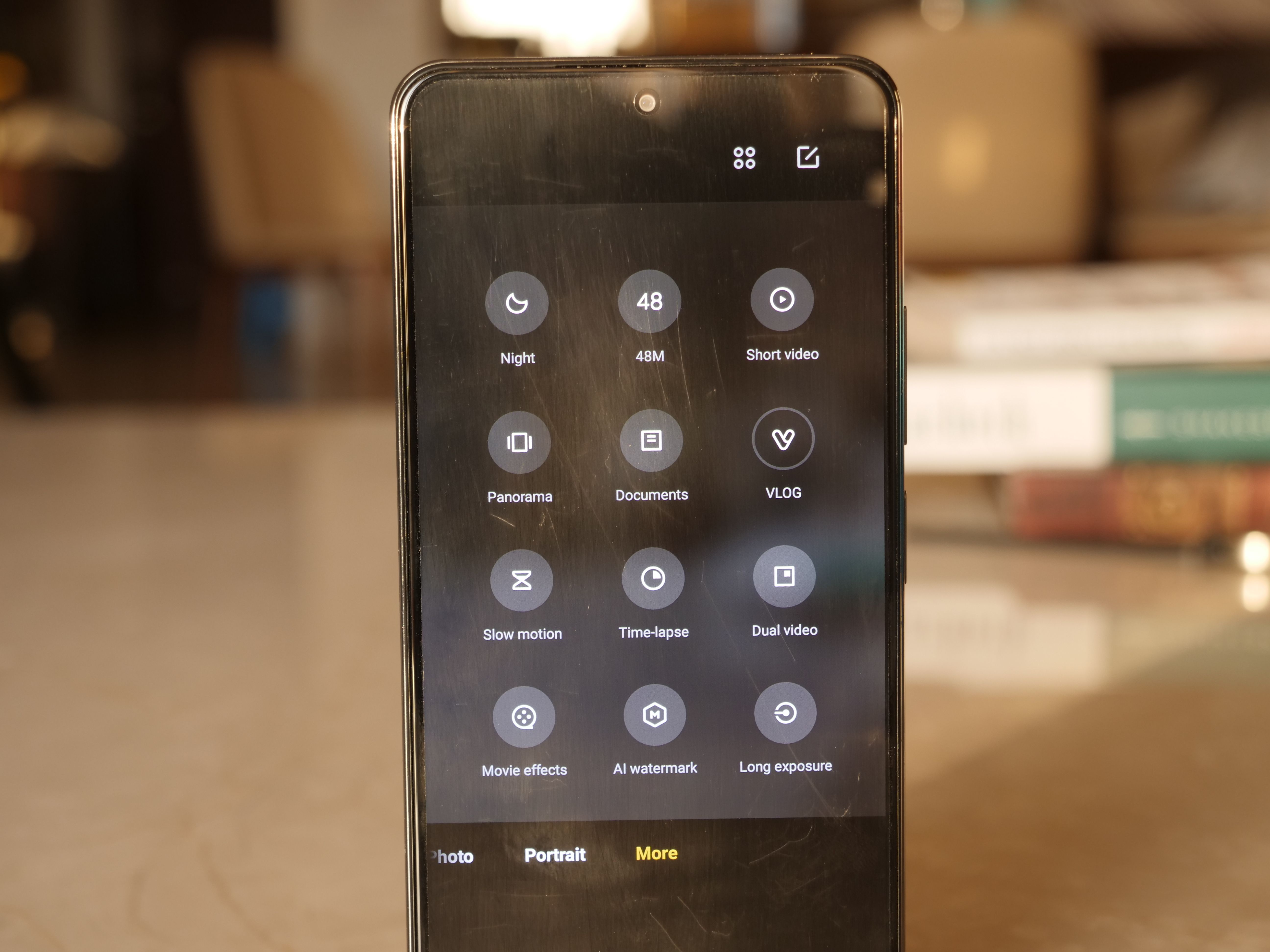 Talking about network performance, I got a solid 4G connection with my Airtel SIM. This is a 5G phone but it has support for only 2 5G bands (n77,n78) as of now. That being said, the SD870 itself has native support for much wider 5G bands, so Xiaomi might just activate them as and when 5G arrives in our country. As far as the call quality and earpiece performance go, I had no issues here. Wi-Fi performance is excellent too with support for Wi-Fi 6 as well. And we do get all the requisite sensors here.
Mi 11x Review: Cameras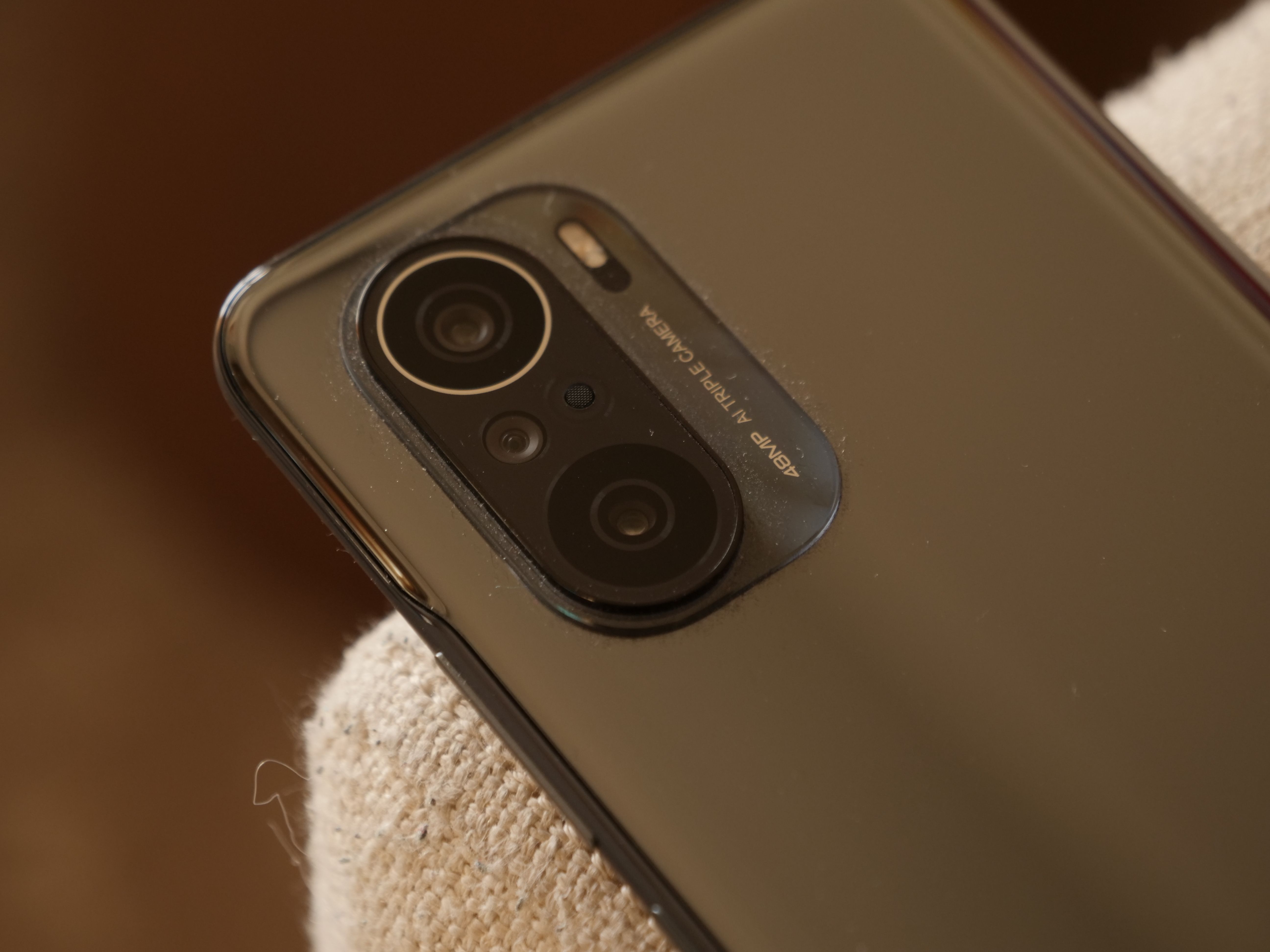 Cameras are one thing where the Mi 11x doesn't really awe you with the specs. We get a 48MP IMX582 primary, and an 8MP ultrawide, basically the same setup as we get on the Redmi Note 10 which costs 12K. I would have liked at least the same 64MP quad setup as on the Redmi Note 10 Pro, if not more. Anywho, you do get that awesome 5MP Telemacro lens here. Selfie duties are handled by a 20MP shooter.
The main camera on the Mi 11x is probably the only department where it falls well short of the competition. The IMX582 manages to take decent looking shots with ample lighting available, but the dynamic range performance isn't the best and the details fall well short of other 64/108MP competitors.
Mi 11x Main Camera Samples
The 8MP Ultrawide shooter is considerably softer in details, has poor light sensitivity and should be strictly used in good lighting conditions. You do get night mode here and you can also use the flash with it.
Selfies aren't that great here either. There's a lot of noise on my face in most of the shots, and the skin tones turn out to be too reddish for my liking. The Macro camera however is superb, it lets you get super close to the subject and also benefits from tap to focus functionality.
You can find Video recording samples and more detailed analysis of the camera performance in my comparison videos linked below, but suffice to say that the Mi 11x is at best an average camera phone. It'll keep you happy as long as you don't use your phone cameras too much and selfies aren't your thang. The Realme X7 Pro has a much more reliable camera setup overall. Infact most other phones near 30K will give you better set of cameras.
Mi 11x Review: Verdict & Alternatives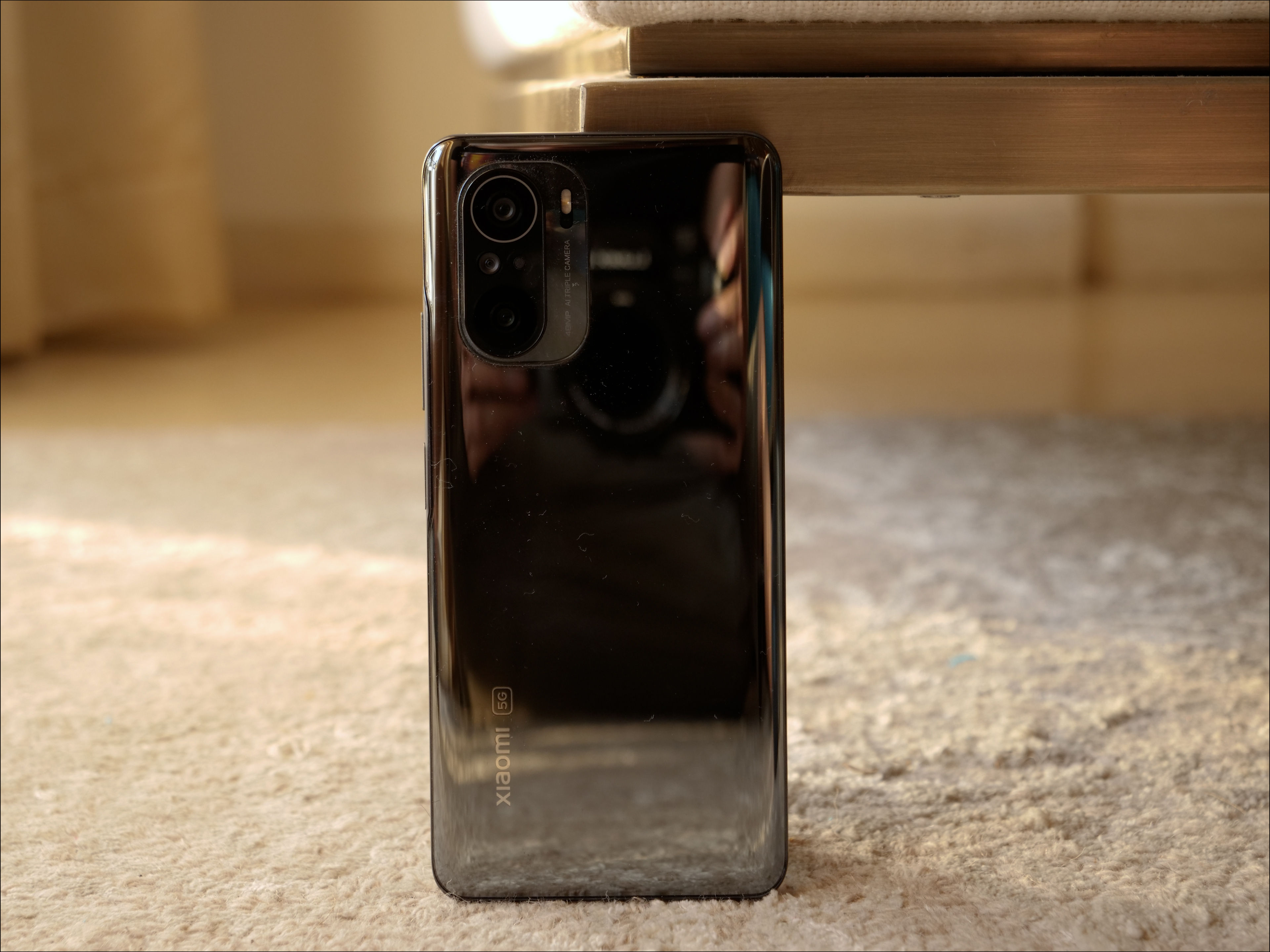 The Mi 11x is priced at Rs. 29,999 for the 6/128GB variant and I have no doubt that it's a good package for the price. You get a premium looking design, the display is best-in-class and so is the performance. What lets this phone down is the dated camera setup and that is the only thing phones like the Realme X7 Pro and Galaxy A52 etc will do better than this phone. But if you, like me aren't a huge camera enthusiast and your camera usage is limited to occasional social media usage, the shortcoming here won't matter at all.
The Realme X7 Pro, which is the closest competitor to the Mi 11x definitely delivers better, more consistent camera performance, the Video recording capabilities are better too and the D1000+ is a capable chipset which won't let you down. But when it comes to sheer power, the SD870 steam rolls the D1000+. Ultimately, the choice boils down to what do you value more, Performance or Cameras.
But then here's the kicker, just before I finished this review, the iQOO 7 dropped in India at 31,990, which is the same price as the 8/128GB variant of the Mi 11x. That phone matches the Mi 11x spec to spec with all the internals AND it also doesn't compromise on the camera setup. It has a better IMX598 main sensor, a better 13MP Ultrawide and it even has OIS on the main shooter. I've already done a deep dive comparison of these two phones, you can find the video here:
And this changes the context completely. The Mi 11x, while being a great phone on its own, offers nothing extra over the iQOO 7. Except for a lower starting price maybe. So if you are strictly looking for a phone under 30K, the Mi 11x is the way to go. But if you don't mind spending the extra 2K, or if you can avail some of the introductory offers that iQOO 7 comes with, I think THAT is the perfect flagship killer to go for.