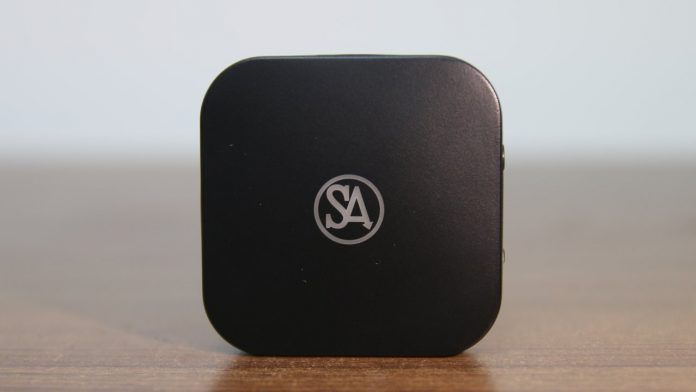 A Bluetooth audio dongle hardly seems like something that would rank high in your list of things to buy; that is, until you really need it. In fact, if someone told me that they are planning to mass produce a Bluetooth audio dongle in this day and age, I'd laugh them right out of the room. Let's face it – practically anything that can play music these days comes with support for Bluetooth wireless audio. And wireless Bluetooth speakers are so ubiquitous and affordable that it would be counterproductive to spend any extra cash on a dongle.
Signature Acoustics Robin Review: An Existential Question
So, when I received the Signature Acoustics Robin Bluetooth audio dongle for review, I initially wondered who in their right mind would spend ₹2305 on a Bluetooth audio dongle to primarily convert their existing wired speakers into the trendy wireless Bluetooth ready ones, just to play music off the smartphone without the need for a pesky audio cable.
I mean, practically all major name brand manufacturers have Bluetooth wireless speakers costing as much or even lower than the asking price for the Robin Bluetooth dongle. So why should anyone in their right minds even bother buying one?
While I was contemplating whether or not this product even deserves a review, I flipped through the rather spartan yet informative manual and happened to spot a minor detail that changed everything. Hidden within the manual was a mention of the chipset – the CSR BC8670. What the manual didn't mention is that this is a pretty sophisticated Bluetooth chipset from Qualcomm that incorporates the company proprietary aptX wireless codec with Bluetooth 4.1 +EDR support for compatibility with latest wireless audio devices and smartphones.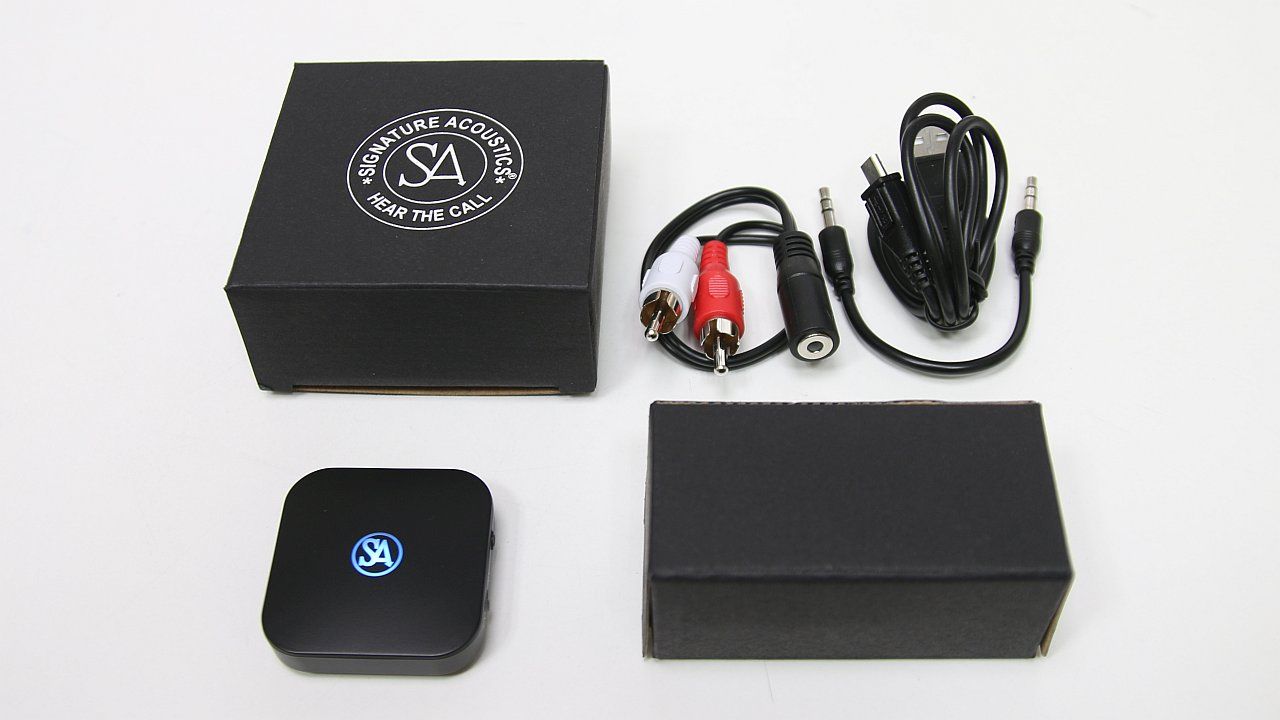 Signature Acoustics Robin Review: A Hi-Fi Wireless Solution
If that sounds Greek and Latin to you, what all that means is that the Robin Bluetooth audio dongle is quite unlike the cheaper Chinese equivalents, or even unlike name brand alternatives that end up sounding horrible. No sir, the CSR BC8670 Bluetooth chipset is pretty sophisticated and equipped with high-fidelity DACs and DSPs, or in layman's terms, all the high-tech wizardry needed to deliver some terrific audio quality.
What's more, unlike regular Bluetooth audio dongles, the Robin doesn't solely act as a Bluetooth receiver, but it also doubles up as a transmitter. In simple terms, the Robin can not only turn your wired speakers into wireless Bluetooth ones that can hook up to your smartphone, but you can even hook it up to your ancient gramophone and turn it into a wireless Bluetooth capable media player. Buy a pair of these and you can hook up your old floor-standing speakers wirelessly with your old tube amplifier. You can even use a pair of these to wirelessly hook up the two rear speakers of your multi-channel speaker system.
However, the primary purpose of the Signature Acoustics Robin Bluetooth audio dongle is to serve as a high-quality wireless link between your hi-fi audio hardware. Long story short, if you are the kind of person who wonders why his expensive Bose SoundLink Bluetooth speakers sound terrible compared to his regular wired hi-fi speakers and if there is any way to make those wireless instead, the Signature Acoustics Robin Bluetooth audio dongle is just what the doc ordered.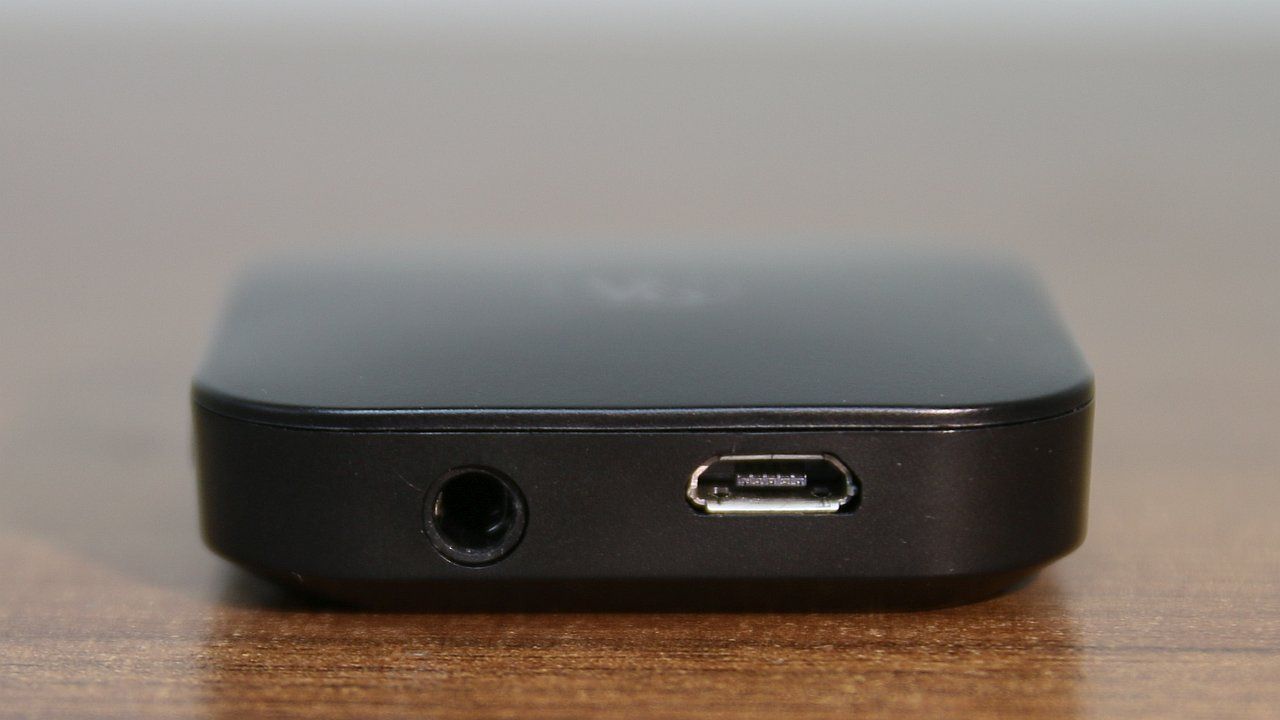 Signature Acoustics Robin Review: Design and Build Quality
Despite all the cutting-edge technology nestled inside the Robin, the Bluetooth audio dongle is surprisingly light and compact. The manual describes it as a cheese cube weighing 18 grammes, and I can't help but nod my head in agreement. It's diminutive enough to disappear into your pocket and turn your high-quality open-back wired headphones into the wireless kind without adding any amount of heft. The all-black dongle has the Signature Audio logo on the top, which doubles up as a status LED that blinks blue and red.
Along the edge you'll find a micro-USB charging port flanking the 3.5mm TRS (headphone) port, which is used to interface with speakers and music playback devices alike. The other edge houses the power/multifunction button along with a small toggle switch that lets you set the Robin to either transmit Bluetooth signals or receive them. The Robin also ships with female TRS (headphone) interconnect to male stereo RCA adapter, which is crucial to hook the dongle up with hi-fi gear that usually doesn't rely on 3.5mm TRS jacks. The plastic construction is solid enough to have survived a couple of falls without a hitch.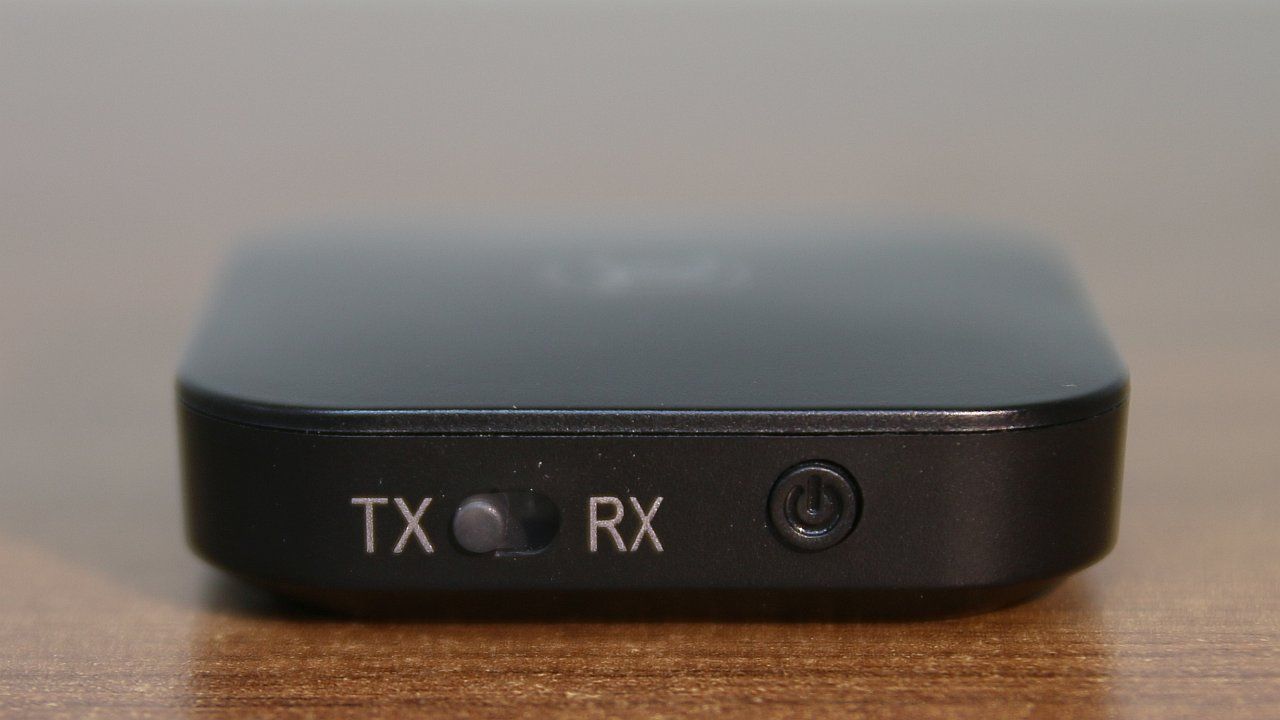 The secret to its light weight is a 250mAh rechargeable Li-Po battery that promises an endurance of 13 hours in the transmitter mode and 9 hours in the receiver mode. During my testing, I managed to get approximately 9 hours of battery life, with most of the operation being in the transmitter mode. The unit takes a little over 2 hours to recharge completely, but the good thing is that you can keep it powered 24/7 using the provided micro USB cable. And that's how it will usually be, if you use the Robin to turn your non-smart TV or wired speakers into Bluetooth capable devices. You'll, however, have to spend extra on a separate USB power brick, or one of those fancy power strips with built in USB power headers.
Signature Acoustics Robin Review: Performance
Pairing the Robin is fairly easy. Just select the mode (transmitter or receiver) of operation for the Bluetooth dongle, then switch it on and it will automatically go into the pairing mode denoted by LED flashing red and blue. If not, all you have to do is press the power button twice to send it into pairing mode. The dongle can also remember up to 8 separate Bluetooth devices, so that saves you a lot of trouble involved with pairing and unpairing devices. Connection is a breeze and you can hook up two separate Bluetooth devices at once to seamlessly play and pause between devices. Just be advised that the Robin will switch from the high-quality aptX codec to the lower quality basic Bluetooth SBC codec when two devices are connected simultaneously.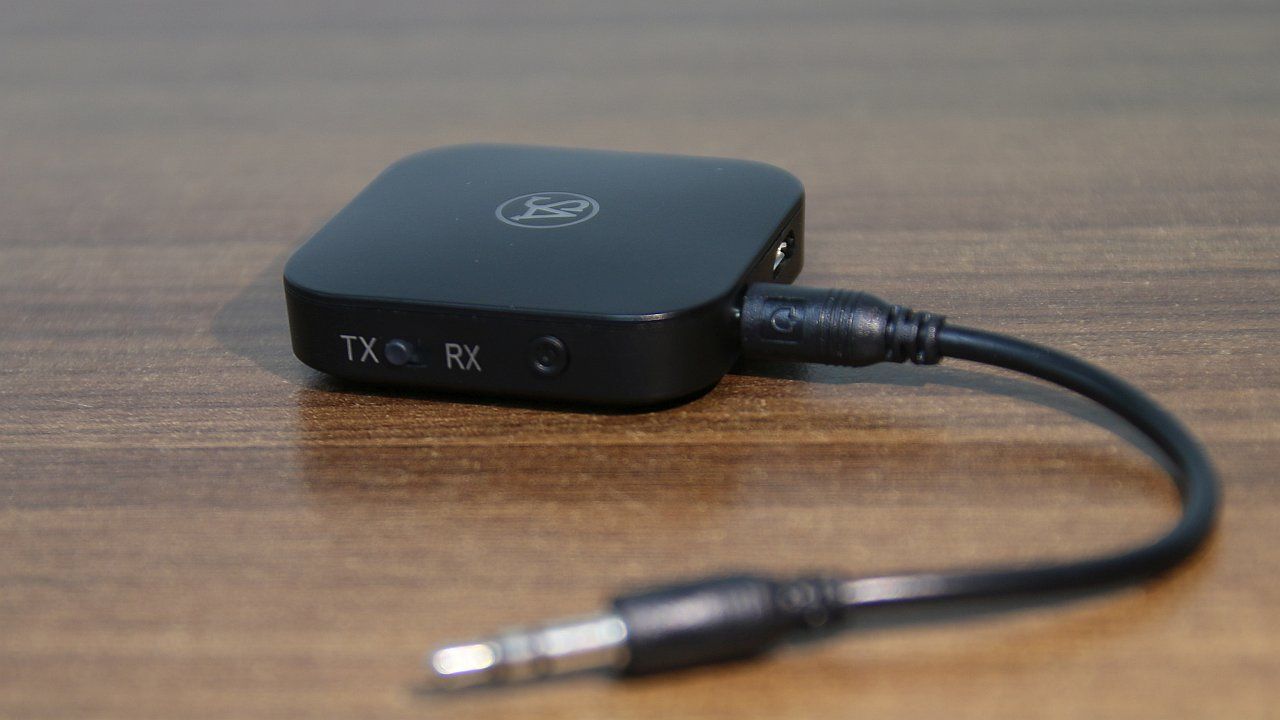 For starters, I hooked up my PC to the Robin and used it to wirelessly transmit audio to my Bluetooth IEMs. The audio was routed through the output on my Audinst HUD-mx1 DAC, with the source being the high quality and high-bitrate stereo DTS audio mix from the Shaun of the Dead Blu-ray. Not only did the Robin cope up with the high-bitrate audio stream, but the low latency aptX codec also ensured that there was no perceivable lag in the sound. What's more, the range was pretty great as well, with the Robin working up to 40ft and through one brick wall. That's really good range for a Bluetooth dongle.
This immediately prompted me to play some high-quality FLAC files through the foobar2000 media player on the same setup. The Robin handled high resolution music with aplomb as well. In fact, I even put it through the paces with uncompressed WAV files averaging at 1.5Mbps and the dongle still didn't drop a single bit. The Robin may not have the higher end aptX HD codec compatibility, but as long as you're not feeding it 100MB audio files, it will get the job done with consummate ease.
While the Robin can definitely not be compared with my expensive Audinst DAC, but the sound quality is still leagues ahead of any Bluetooth audio dongle you'll find in the market. In fact, the sound quality is good enough for me to hook it up to my Alessandro Grado MS1i open-back headphones in the receiver mode and turn those puppies into wireless headphones. The Robin is unequivocally better than the equivalent Logitech product, or any of the Chinese clones for that matter.
Signature Acoustics Robin Review: Verdict
The Signature Acoustics Robin Bluetooth audio dongle is priced at ₹2500 on Amazon India, but I would recommend scrolling down to the end of this review and hit the Buy button to purchase it from the company website, which sells it at a discounted price of ₹2,305 and gives an additional 6 months of extended warranty on top of the standard 1-year warranty cover. If you trawl the market for alternatives, you'll find Chinese equivalents costing nearly as much, whereas I found the branded Logitech and TP-Link ones priced much lower. However, these alternatives don't double up as Bluetooth transmitters and lack the cutting-edge Qualcomm Bluetooth chipset that makes all the difference in audio quality and functionality.
I did manage to find other Chinese Bluetooth audio dongles sporting the same Qualcomm CSR BC8670 Bluetooth chipset on Chinese ecommerce websites such as Alibaba and AliExpress, but those cost around $15 to $18. While that sounds attractive, don't forget that some of those sellers insist on bulk orders and pretty much all require a month or two to reach your doorstep, not to mention the ensuing taxes that will be levied on top. So, until Logitech or any other brand decides to incorporate some decent Bluetooth hardware into their dongles, this is your best bet for retrofitting old audio hardware with high-fidelity Bluetooth audio capability.
Signature Acoustics Robin
₹2,305
Design and Build Quality
8.0/10
What Is Good?
Great audio quality
aptX support
Low latency
Doubles up as Bluetooth transmitter
Light and compact
Remembers 8 devices, connects to two simultaneously
What Is Bad?
Lacks power adapter
A bit expensive
Thanks for reading till the end of this article. For more such informative and exclusive tech content, like our Facebook page