Highlights
5G smartphone shipments in India grew by 78% year-over-year in Q3 2023.
Samsung led the 5G smartphone market with a 23% market share, followed by Vivo at 16%.
CMR estimates that 5G smartphone shipments will continue to grow over 40% year-over-year in 2024.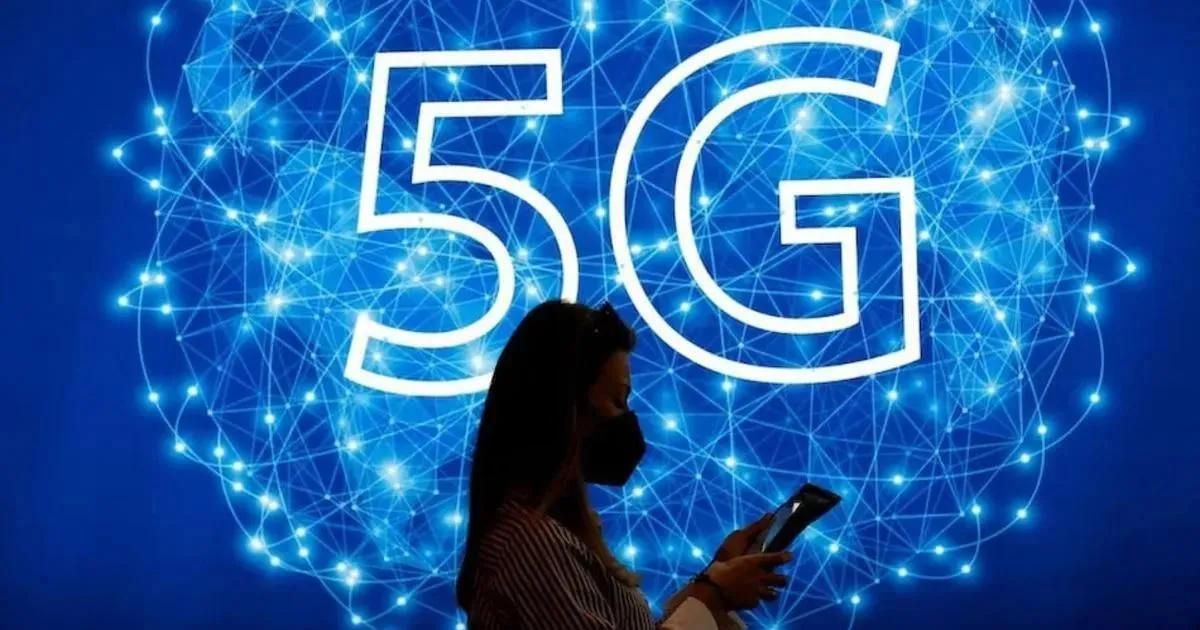 The Indian smartphone market is making a strong shift towards 5G technology, with a remarkable 78% year-over-year growth in 5G smartphone shipments during Q3 2023. Despite the overall market experiencing a slight 1% decline, the latest data from CyberMedia Research (CMR) highlights this significant uptick. Leading the charge are Samsung, and Vivo, underlining their prominent positions in the Indian smartphone industry.
According to the data released by CMR, India's 5G smartphone shipment share surged to an impressive 57% in the September 2023 quarter.
Market Leaders and Challengers
The standout performers in this thriving market were Samsung, securing a substantial 23% share, followed by Vivo with a 16% share. Notably, Vivo, while holding the third position in the overall market, managed to achieve an impressive year-on-year growth of 24%, expanding its market share from 12% in Q3 2022 to 15% in Q3 2023. In contrast, Samsung's shipments faced a 12% decline, resulting in a slight contraction of its market share from 20% in the same period last year to 17% in Q3 2023. Xiaomi, the second-placed contender, saw the highest drop in shipments, plummeting by 21%, with its market share diminishing from 22% in Q3 2022 to 17% in the third quarter of 2023.
However, Xiaomi's sub-brand, Poco, emerged as an outstanding success story, with shipments growing by 74% year on year. Realme took fourth place with a 14% market share, closely followed by OPPO, which had a 10% market share. OnePlus' smartphone shipments increased by 13% year on year, highlighting the company's rising foothold in the Indian market.
Apple, while commanding a 6% market share in the smartphone arena during Q3 2023, witnessed a remarkable 44% year-over-year growth in shipments, thanks to enticing deals on its older generation iPhones.
Diverse Smartphone Segments
Apart from 5G smartphones, the feature phone market exhibited a dynamic environment. In the third quarter of 2023, 4G feature phone shipments increased by more than 300% year on year, driven by rural India and the growing demand for companion devices in urban areas. This significant gain was countered by a 6% year-on-year loss in the feature phone market, with 2G feature phone shipments falling by 27%.
CMR predicts a slight decline of 1-2% in smartphone shipments for the 2023. Nevertheless, the industry is poised for a strong rebound in 2024, with an anticipated growth of 8-9%, buoyed by 5G shipments expected to surge by over 40% year-over-year.
Menka Kumari, an Analyst at CMR, expressed optimism about the smartphone market's prospects, stating, "The smartphone market is showing encouraging signs of stabilization, with relatively lesser headwinds as we look forward to 2024 and beyond. Compared to a year ago, smartphone OEMs will exit 2023 with better inventory levels. As we move forward, OEMs will look to maintain a leaner product portfolio, backed by aggressive marketing to gain market share."
Moreover, the breakdown of smartphone segments revealed interesting trends. The value-for-money smartphone segment, priced between Rs 7,000 and Rs 25,000, dominated with a substantial 69% market share. However, this segment experienced an 11% year-on-year decline in shipments. In contrast, the affordable smartphone segment, priced at less than Rs 7,000, demonstrated robust growth, surging by 78% year-on-year.
On the other hand, the premium smartphone segment, priced between Rs 25,000 and Rs 50,000, witnessed an 11% year-on-year growth, while the super-premium and uber-premium segments, commanding price tags greater than Rs 50,000 and Rs 1,00,000, respectively, exhibited remarkable year-on-year growth rates of 87% and 136%, showcasing the increasing appetite for high-end smartphones in India.