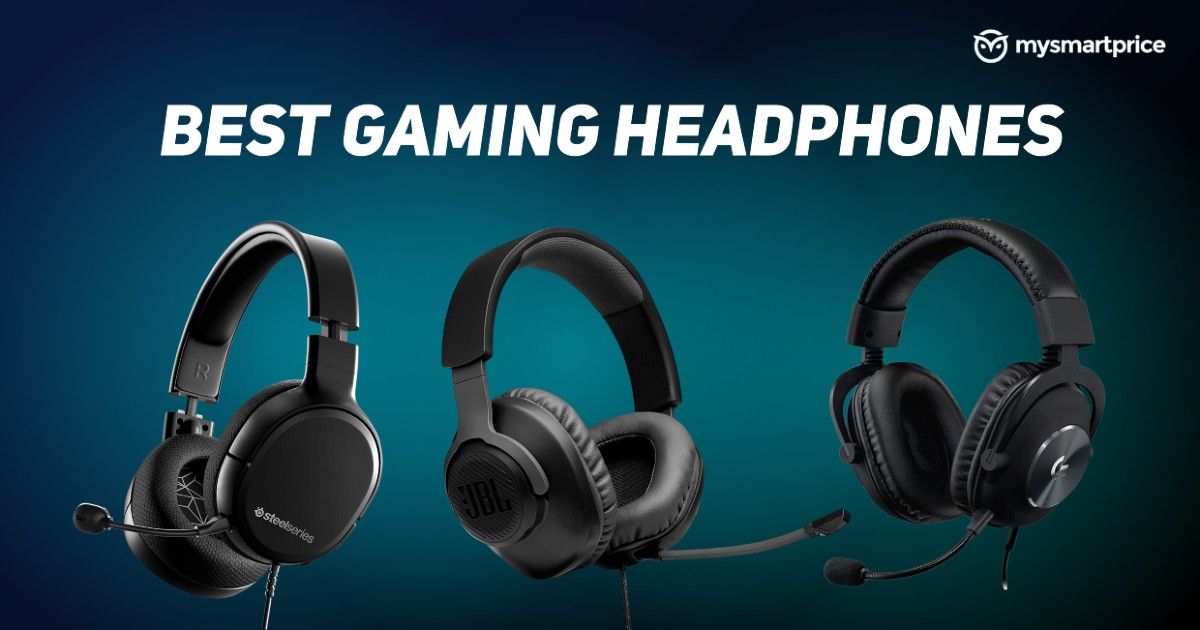 Whether you're an avid gamer or a casual one, chances are that you've given furtive glances towards the fancy, flashy, RGB LED-blinking gaming headphones that so many manufacturers offer. But it's not just looks that gaming headphones do well – with drivers focused on delivering the best vocal clarity, connectivity chops that give you the least possible latency between source and your sound, and a comfortable build allowing them to be worn for hours at a stretch, the best gaming headphones each have their own, clearly defined areas of strength to offer. Here's our pick of the best options you can buy in India.
Also Read: Best Earbuds Under Rs 500: Boat Bassheads 242, Realme Buds 2 and More
Features to look for in gaming headphones
There are a number of key features that could make your gaming headphones an even sweeter experience. They are as follows:
Large audio drivers
The key behind every pair of headphones, gaming or otherwise, is the overall audio quality that they deliver. In gaming headphones, look for the option that delivers the largest audio drivers within your budget. These will generally always have the chance to produce the most detailed audio quality, which could be key for gaming.
Also Read: Best TWS Earbuds Under Rs 3000 in India
Long cables
Gaming sessions could go on for long hours, which necessitates that your seating position when gaming should be at a comfortable distance from your gaming rig. This means that you will need longer than average cables to connect your headphones. Hence, look for long cable choices for your gaming headphones.
Comfortable ear cups and head band
Given that you may be playing for long hours, inadequate comfort can totally ruin the overall gameplay experience. Look for headphones that have plenty of padding on the head band and the ear cups, which can often be more important than just audio quality.
Detachable microphone
You may not always need the microphone, and the extra attachment is not always the most ergonomic to have. As a result, consider headphones with detachable microphones, which let you stow the mic away when not in use.
Spatial audio distribution
Spatial audio distribution is key to getting a robust, wide distribution of the sound, and understanding the directional sound inputs from games. Look for the surround and spatial sound certifications on gaming headphones.
List of best gaming headphones in India
JBL Quantum 100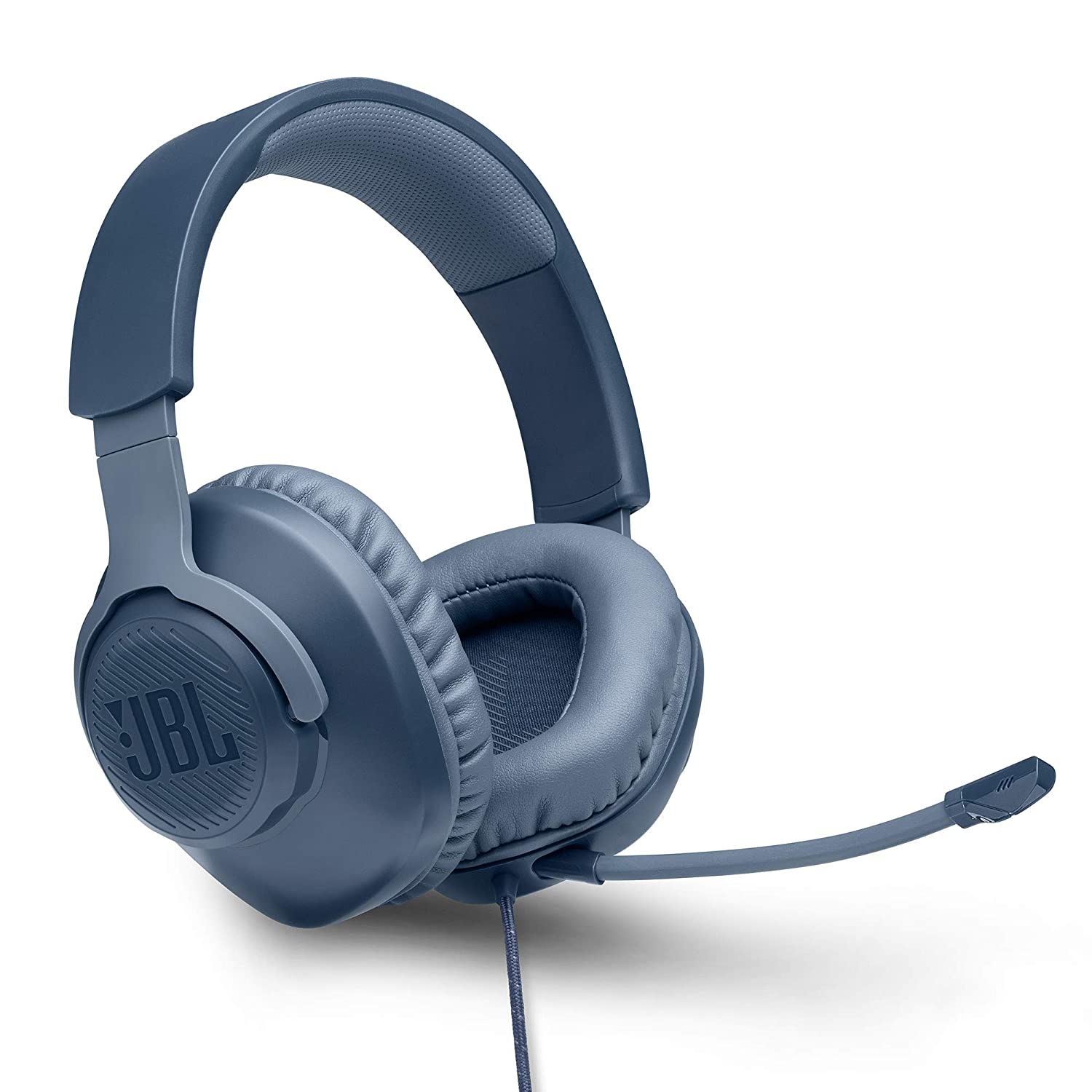 Producing a signature JBL Sound, the Quantum 100 are powered by 40mm audio drivers to deliver excellent sound quality for its price. They also support spatial audio distribution for better audio realism in games, and the feature will work on PCs as well as Xbox consoles from Xbox One onwards. The headset also comes with a detachable, directional boom mic for clear audio delivery, and has light cushioning for easy wear in long hours of gaming.
Price in India
The JBL Quantum 100 costs around Rs 2,300 in India.
Availability
The headset is available on all leading online and offline retailers in India.
Pros and Cons
Pros: Good sound, great value for money
Cons: No RGB LED lighting
Corsair HS50 Pro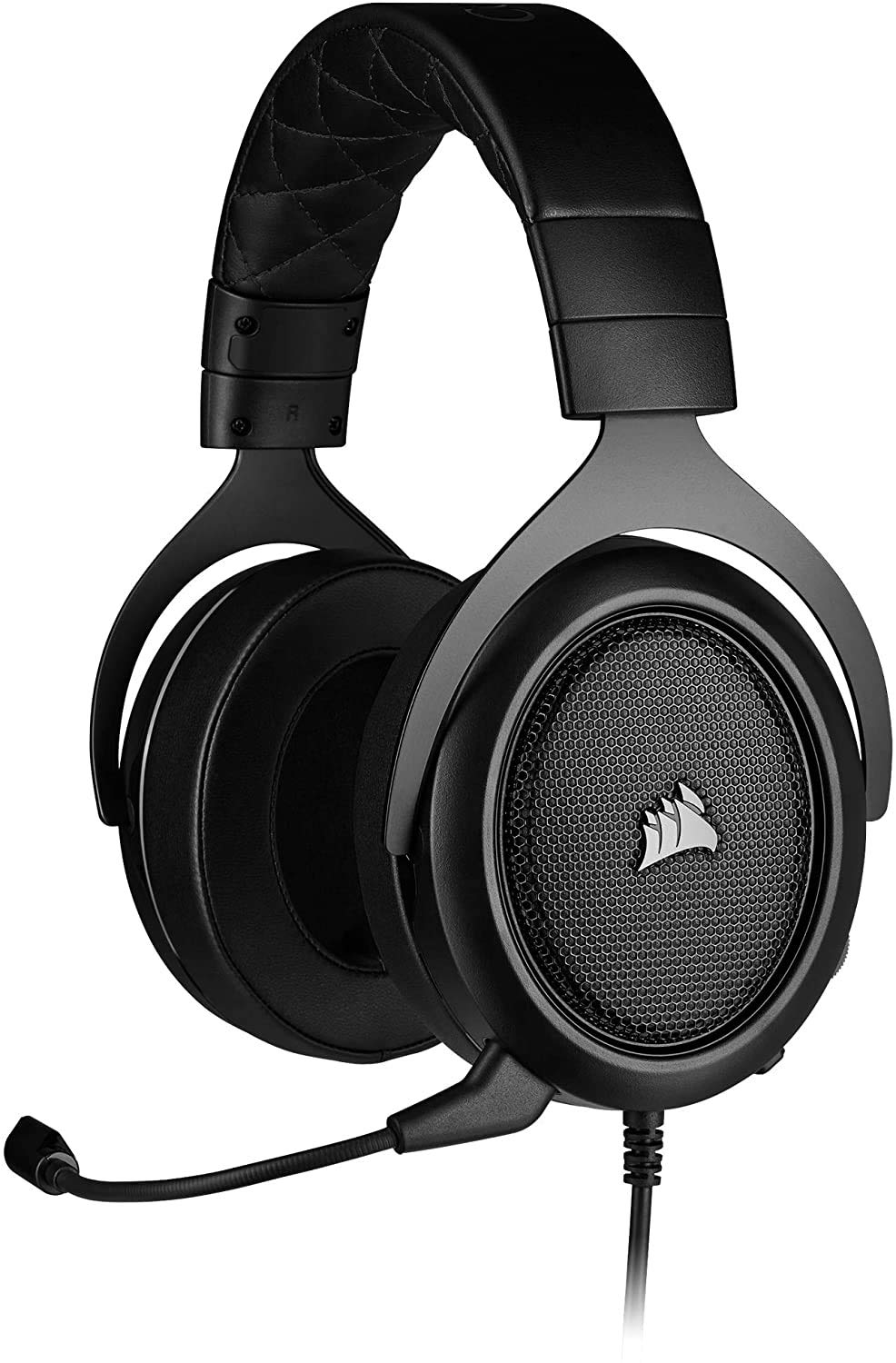 The Corsair HS50 Pro are one of the absolute best pairs of gaming headphones that you can buy. At their core are 50mm dynamic drivers that offer excellent sound quality and ample volume — helping you enjoy the background score and co-player voice with equal depth and clarity. The stereo headphones are great for esports as well. You also get a unidirectional, noise-cancelling mic and on-ear volume controls.
Price in India
The Corsair HS50 Pro costs around Rs 3,900 in India.
Availability
The headphones can be bought on Amazon as well as other leading retailers.
Pros and Cons
Pros: Great sound quality, on-ear controls
Cons: Comfort could be better
Steelseries Arctis 1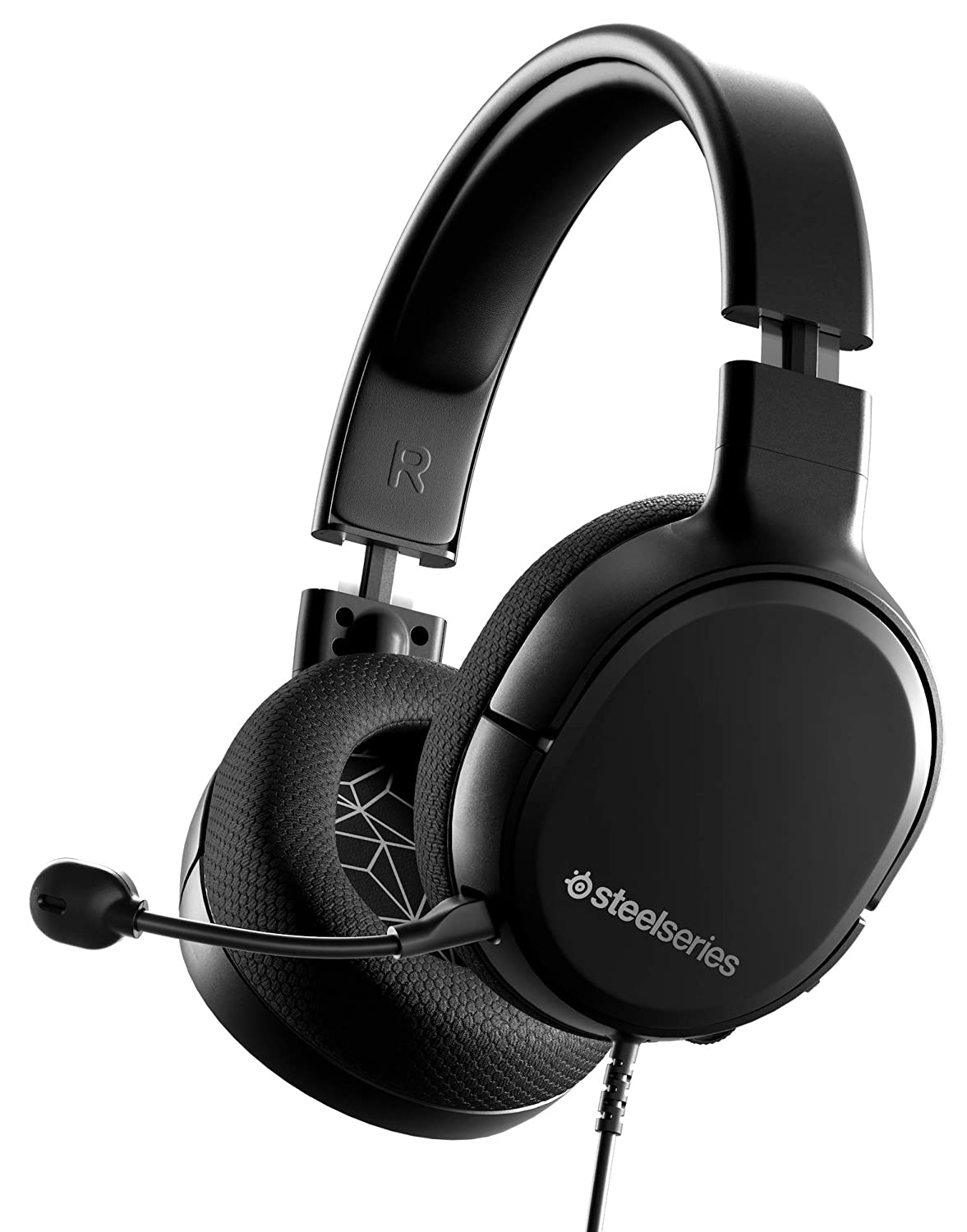 Featuring the same audio chops as the significantly more expensive Steelseries Arctis 7 wireless pair, the Arctis 1 are the best in the class of sub-Rs 5,000 gaming headphones right now. They offer a steel-reinforced premium build quality, along with superb, high-res audio quality. You also get a super premium design and ear cushions, 3D spatial audio delivery, a detachable mic and one of the most premium overall gaming headphone experiences at this price.
Price in India
The Steelseries Arctis 1 are presently priced at Rs 4,499 in India.
Availability
The Arctis 1 can be purchased on Amazon India and other retailers.
Pros and Cons
Pros: Super premium build, great audio quality
Cons: Nothing really
HyperX Cloud Core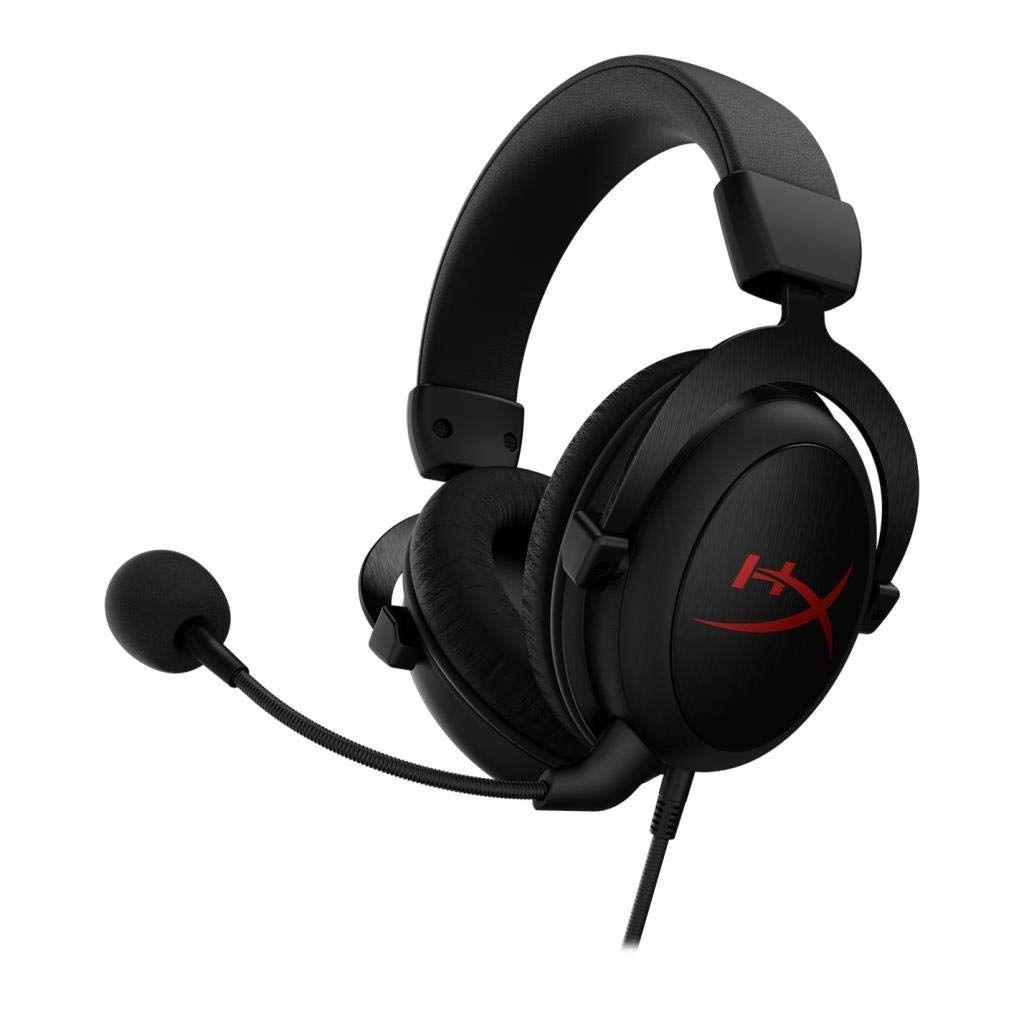 The biggest strength of the HyperX Cloud Core is the 7.1-channel spatial audio distribution, along with the active noise cancellation feature. These combined give you good isolation, leading to an immersive gaming experience. You also get a full-featured USB remote control for complete control of the headset's features, thereby making them one of the most loaded pair of gaming headphones that you can buy at its price.
Price in India
The HyperX Cloud Core are priced at around Rs 6,500 in India.
Availability
The headphones can be bought at any online and offline retailer in India.
Pros and Cons
Pros: Great noise isolation, impressive surround sound
Cons: Bulky and heavy to wear, Remote feels clunky
Logitech G Pro X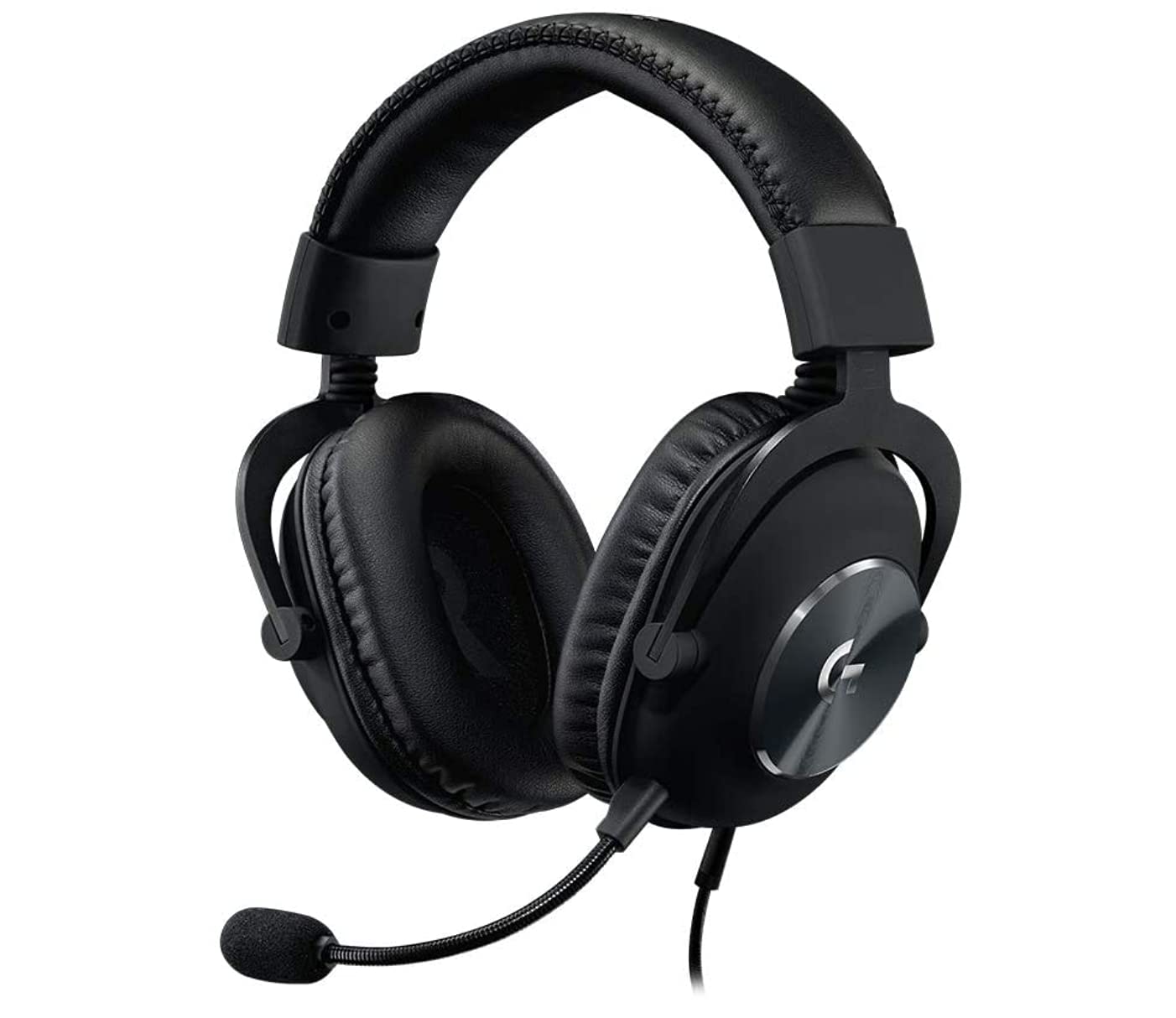 The Logitech G Pro X are one of the most premium pairs of wired gaming headphones that you can buy in the Rs 15,000 range in India. They offer DTS:X certified sound, multiple equaliser profiles for a custom sound output, and memory foam ear pads for comfortable usage. You also get 7.1-channel surround sound output, and the 50mm audio drivers do their job quite well, too. The detachable mic also performs decently.
Price in India
The headphones cost around Rs 13,500 in India.
Availability
The Logitech G Pro X can be bought on Amazon India and other retailers.
Pros and Cons
Pros: Premium build, Great customisability of sound
Cons: Expensive in comparison to others