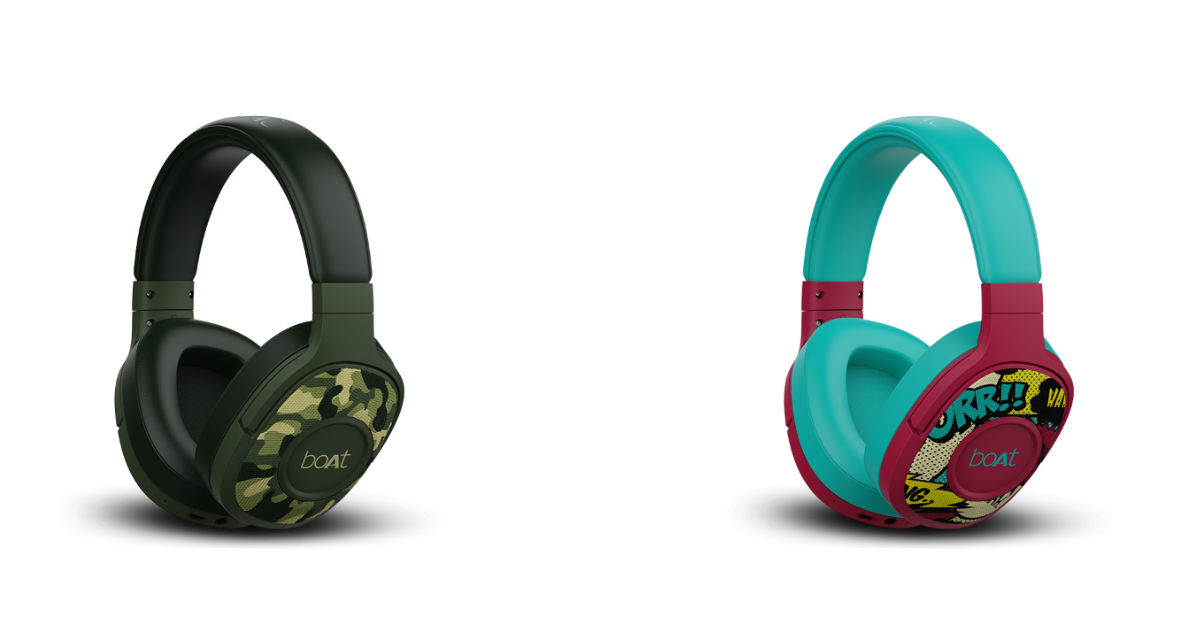 Over the past couple of years, the work from home culture has grown and the majority of the companies are still allowing work from home. As we continue to work remotely, the number of meetings and online conf calls that we attend have also slightly increased for most of us and on average people working from home take at least a couple of calls per day which can be from just a few minutes to a few hours in total.
With calls now being more important than ever, having a good pair of headphones has become more important. To have a great call experience, having a good quality mic is important. In this guide, we will take a look at some of the best headphones available in India with microphones, which will offer you a great call experience.
Things To Consider Before Buying Headphones with Mic
Since these headphones are specifically for calls, most of them might not be great for music listening. While they will be good for casual music and movies, these might not impress audiophiles. Also, in this article, we have included the headphones that actually come with an extended mic, which in most cases are detachable as well. At the end of the day, we are recommending these following headphones purely for call purposes only.
Headphones with a microphone come in both wired and wireless models and you can choose these based on your preference. While it is hard to find a dedicated mic headphone these days, there are also a few gaming-centric headphones on the list, which should suit both your call and gaming needs.
Having active noise cancellation is like an icing on the cake here, but there are not many on the list with ANC. However, to complement that, most headphones also offer software-based noise cancellation, which works well on most headphones. Among the seven headphones on the list, only one is premium and the rest of them are priced under Rs 10,000, a couple of them are priced under Rs 1,000 as well, you can pick the one that suits your need.
Also Read: Best TWS Earbuds Under Rs 3000 in India
Best Headphones with Mic in India
Logitech H111
Starting off the list with a simple yet convenient product, the Logitech H111 is one of the top-rated products on Amazon. They are wired on-ear headphones with an adjustable headband and boom microphone, which can be adjusted to wear in 180-degree. These are compatible with computers, laptops, tablets, and also smartphones (if you have a jack). They are affordable business headphones with a decent amount of foam on the earcups. They come with a 2.35-metre cable. This particle is popular among the IT crowd in India as most companies provide these headphones to take calls, which lasts for many hours.
Price in India
The Logitech H111 wired headphones are priced at Rs 719
Availability
They're available on Amazon and Flipkart in the Black colour option.
Also Read: Best Gaming Headphones to Buy in India: Corsair HS50 Pro, Logitech G Pro X and More
Cosmic Byte Blazar
The Cosmic Byte Blazar are available in trendy Blue and Red colour options and these are wired gaming headphones with a dedicated mic line. You get a dedicated mic mute switch key and also a volume control slider. These headphones offer a decent amount of padding for ears and are built to deliver clear sound and deep bass. They also come with a flexible design.
Price in India
The Cosmic Byte Blazar headphone costs Rs 799.
Availability
You can purchase them on Amazon and Flipkart.
Hyperx Cloud Core
HyperX Cloud Core offers great sound for the price and comes with support for 7.1 Dolby and a good design for under Rs 7,000. This is great for calls as well as for anyone who is looking for affordable PC gaming headphones. The design is very versatile as it comes with a detachable mic. You also get a full-featured USB remote control for complete control of the headset's features. The headphones come with memory foam ear cushions and leatherette-padded headbands. Further, they come with braided cords for the 3.5 mm jack and an audio control box adds to the premium design.
Price in India
The Hyperx Cloud Core are priced at Rs 6,490.
Availability
They are available on Amazon.
JBL Quantum 100
The JBL Quantum 100 is another wired over the ear headphone with a detachable mic with a mute button. In addition to the good quality mic, you also get JBL signature sound quality, which is an added advantage here. These headphones are compatible with Windows, Mac, PS, mobile, Xbox, Nintendo, and VR. The headset also has a light cushioning for easy wear in long hours of calls.
Price in India
The JBL Quantum 100 headphones are priced at Rs 2,499.
Availability
They are available on Amazon and Flipkart.
Corsair Hs50 Pro
The Corsair HS50 Pro are powered by 50mm neodymium drivers and they offer excellent sound quality and ample volume. The stereo headphones are great for gaming as well. You also get a unidirectional, noise-cancelling mic and on-ear volume controls. They are lightweight and durable. They offer plush memory foam and adjustable earcups.
These are essentially versatile gaming headset on budget. It produces thumping audio and it keeps you in sync with your team during gaming sessions with its unidirectional noise-cancelling microphone. The quality and performance of these headphones are top notch and for under Rs 4,000, you will find hardly a better pair of headphones.
Price in India
The Corsair Hs50 Pro are priced at Rs 3,599.
Availability
They're available on Amazon and Flipkart.
boAt Immortal IM1000D
The Boat Immortal IM1000D is a gaming headphone for those who want an affordable gaming headset, which can also be used for calls. The Immortal 1000D is powered by 50mm drivers and you also get support for Dolby Atmos as well as a proprietary 7.1 channel surround sound.
Further, they also feature a dedicated dual array microphone for esports players, an in-line remote to control the mic, sound and LED lighting on the headset, in-line RGB LED lighting with automatic breathing pattern and a braided cable for added security.
Price in India
The Boat Immortal IM1000D gaming headphones are priced at Rs 2,099.
Availability
They are available on Amazon and Boat e-store.
Jabra Evolve2 85
Jabra's headphones are quite popular and the Jabra Evolve2 85 are a pair of headphones. These are also premium pair of headphones with well-balanced sound and great sound quality. But keeping in mind that these headphones are designed for the enterprise segment, they make a good proposition. The box comes with a 3.5mm audio cable along with a Bluetooth adapter.
The premium headphones are well-designed and comfortable to wear for longer durations as well. The call quality on these headphones is top class and calls will be majorly distortion-free and the headphones will reproduce your natural tone for others. As for the sound quality of the headphones, they are bass is even. The mid response is quite neutral on the headphones. Overall, the sound quality is quite enjoyable on these.
Price in India
They are priced at Rs 66,000 in India.
Availability
You can get these headphones from the Jabra e-store.