Highlights
A man was using illegal methods to book Tatkal tickets in IRCTC.
Illegally procured tickets worth Rs 30 lakhs were sold to passengers at inflated prices.
The Police arrested the man and seized all his computers and phones involved in the scandal.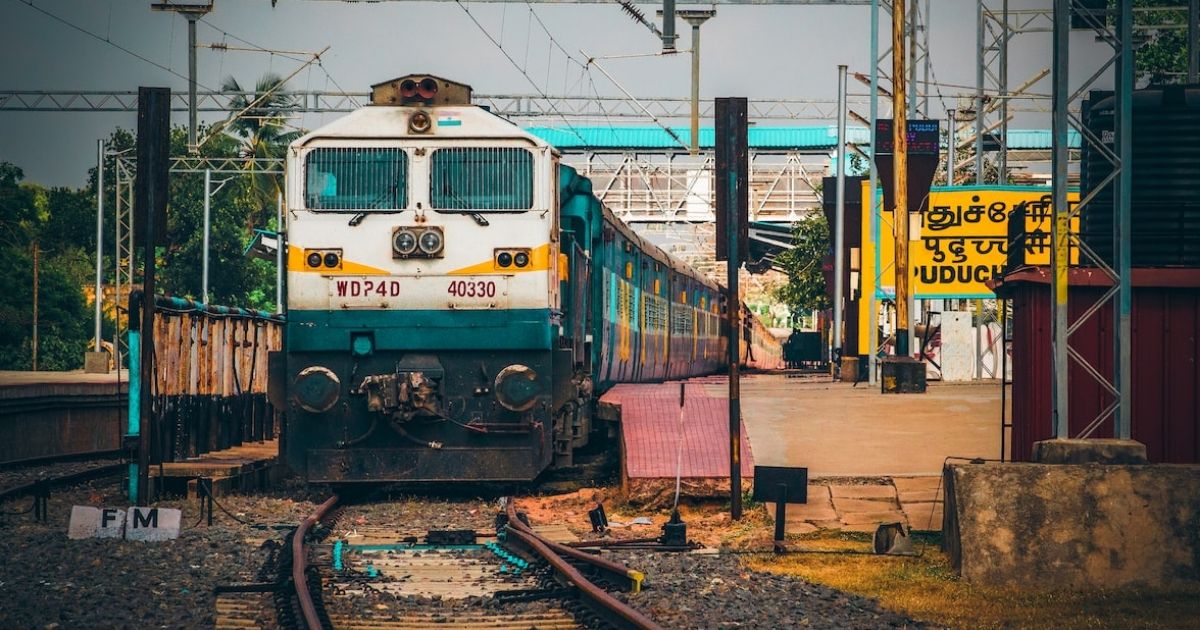 The Railway Protection Force (RPF) has arrested a man from Delhi for hacking into IRCTC's website. The man abused the ticket booking portal of Indian Railways to procure berths in trains under the Tatkal quota illegally. These tickets were then sold to passengers at inflated prices.
The police have released details of the entire case. The accused man, Moinuddin Chisti, is a resident of Dadri in Uttar Pradesh. He runs a railway ticket booking shop in Ayodhya Ganj in Greater Noida. Police say that Chisti had been running this scandal for two years now.
When the police questioned the accused, it was revealed that he used illegal software like Nexus, Sikka V2, and BigBoss, to create anonymous personal profiles on IRCTC's portal. These apps use scripts to automatically fill in details like name, journey details, train selection, and even execute payments for ticket bookings.
The person running the scandal used these hacks to access the Tatkal and VIP quota of tickets in IRCTC. This allowed him to book tickets faster than any other normal passenger. Tickets were sold to passengers at rates as high as four times the actual booking amount.
The accused man has violated multiple laws of Indian Railways. IRCTC Agents are prohibited from using any third-party software to book tickets and are strictly required to adhere to the IRCTC portal using an official agent account, issued by IRCTC.
Indian Railways also prohibits the transfer of sold tickets and seat reservations. It is a punishable offence to transfer the ticket from the original ticket holder to someone else. Moinuddin Chisti used to conduct bookings under anonymous names, and later hand out these tickets to unregistered passengers, which violates multiple sections of the Indian Home Railways Act of 1989.
The accused had sold tickets worth Rs 30 lakhs over the last two years by using these illegal methods. It is being reported that he also holds a BSc degree in Mathematics. His illegal activities got caught because of a suspicion raised by the local cybercrime unit when multiple Tatkal bookings were being done under the same mobile number. The cyber cell then alerted the Railway Police Force, after which a crackdown was initiated on Moinuddin Chisti.
The police have confiscated two laptops, one mobile phone, and a printer from his shop. After further investigation, 88 more fraudulent tickets were found by the police, along with cash worth Rs 1.55 lakhs. The person was presented in front of the court and has been sent to jail.
IRCTC Urges Passengers To Use Official Methods For Ticket Bookings
This is not the first time where an illegal racket of ticket bookings has been taken down by the Indian Railways. Such incidents keep happening time after time, and hence IRCTC has been urging users to stick to official methods such as offline ticket counters, IRCTC Website and App, and only registered agents of IRCTC.
Recently, the Indian Railways issued a notice that it had detected a phishing scam in the name of IRCTC. A fake app was being circulated that pretended to be the actual IRCTC app and helped users book Tatkal tickets faster. However, the app never used to book tickets, and instead was stealing money from users which they were paying for ticket bookings.