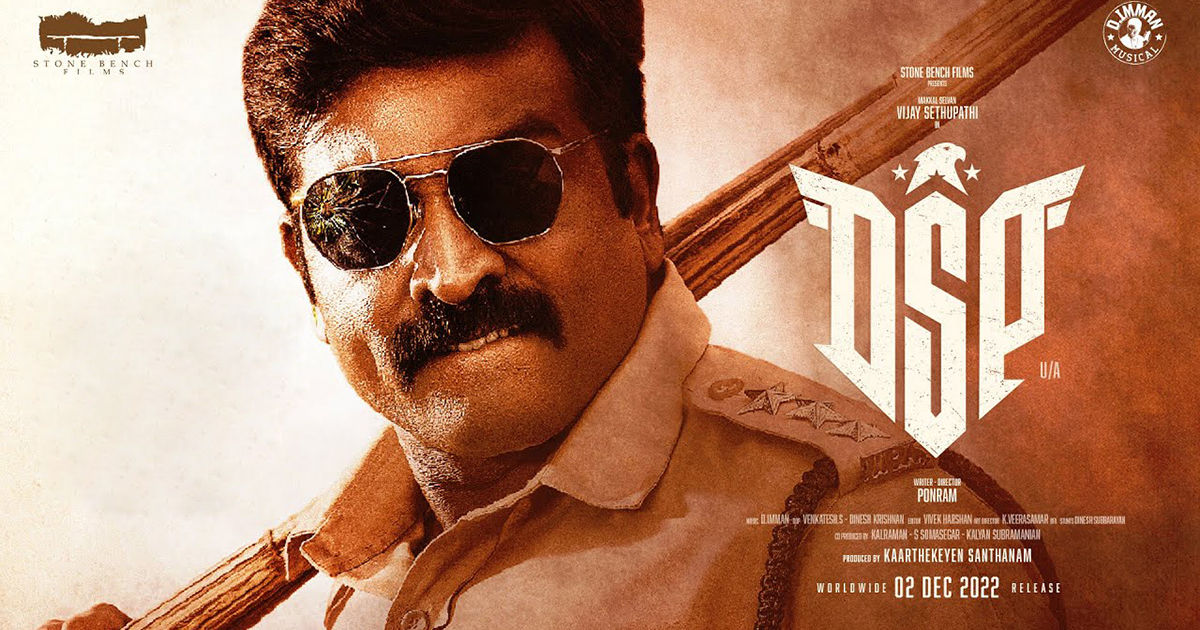 Highlights
Netflix has bagged the digital rights of the Tamil movie DSP.

You can stream DSP on Netflix from 30 December onwards. 

The lead roles in this movie have been essayed by Vijay Sethupathi and Anukreethy Vas
DSP is a Tamil-language action-comedy movie has been written and directed by Ponram. The movie was released theatrically on 2 December 2022. It received negative reviews from critics and audiences. 'DSP' is getting ready to release on streaming, and those who did not get to see the movie in theaters will soon be able to watch it on OTT. Vijay Sethupathi's DSP is now available to watch on streaming giant Netflix. The film arrived on streaming exactly 28 days or four weeks after its theatrical release.
DSP Cast and Crew 
Vijay Sethupathi and Anukreethy Vas have essayed the pivotal roles in this movie. Other actors appearing in supporting roles include Prabhakar, Pugazh, Ilavarasu, G. Gnanasambandam, Deepa, and Singampuli. Ponram is the writer and director of this movie. Kaarthekeyen Santhanam has taken care of production duties. 
OTT Release details – When and Where to Watch
You can watch DSP on Netflix from December 30, 2022 onwards. 
Official Trailer and Storyline
Released on 25th November 2022, the DSP trailer has 4,261,969 views. With around 125K likes, this is one of the most popular Tamil movie trailers on YouTube. 
The story introduces us to Murugapandi, the Dindigul Wholesale Flower Business association president. His small family consists of his wife, his son Vascodagama and his daughter Sumathi. The father of a middle-class mentality always wants his son to get a government job. In the name of job-hunting, Vascodagama hangs out at Annapoorani's sweet shop with the shop proprietor and his friends. Issues occur in Vascodagama's life when a goon called Mutta Ravi comes into it. How he tackles Mutta Ravi and finishes him off forms the main part of the story. Will Vascodagama be able to beat Mutta Ravi? Or will the goon get the better of him? Watch the movie and find out. 
DSP IMDb Rating 
This movie has an IMDb rating of 3.3