Highlights
Google Docs has started beta testing of eSignatures.
The feature is currently available to beta users of Workspace accounts.
Google says it wants to offer a seamless contract-signing experience to business owners.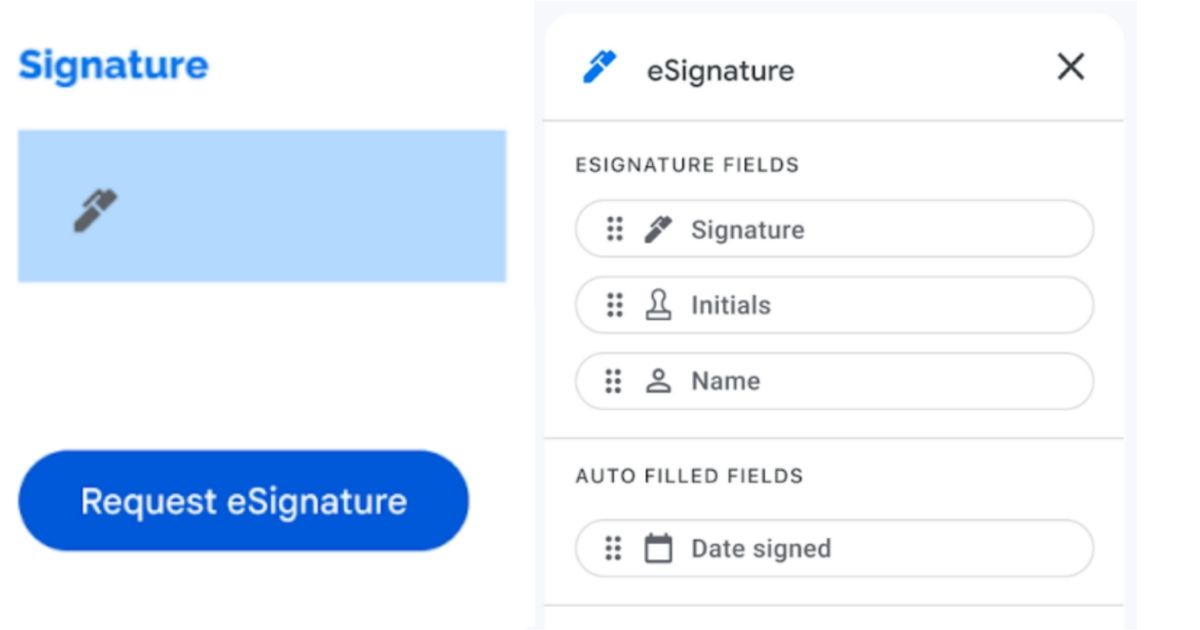 Google has started testing eSignatures in Google Docs, using which users will be able to natively sign contracts and letters. The company announced this feature in June last year to ease document signing for Workspace users. The feature is now available under beta for individual Workspace accounts.
Google Docs' eSignature uses a drag-and-drop gesture to quickly sign any document. As of now, Docs allows users to add their sign, name, and date in its eSignature system. When a Google Docs file is shared over Gmail, users will be directly able to sign documents in Gmail, without having to open the document separately in Google Docs.
Users can also request a signature when sending files over Gmail. As of now, every document can only request one eSignature. The option will be available in Gmail when a Google Doc is attached to Gmail.
Google will also provide a progress tracker to see pending signatures, along with completed ones. It will also let you create copies of signed contracts with the consent of both parties using a single click.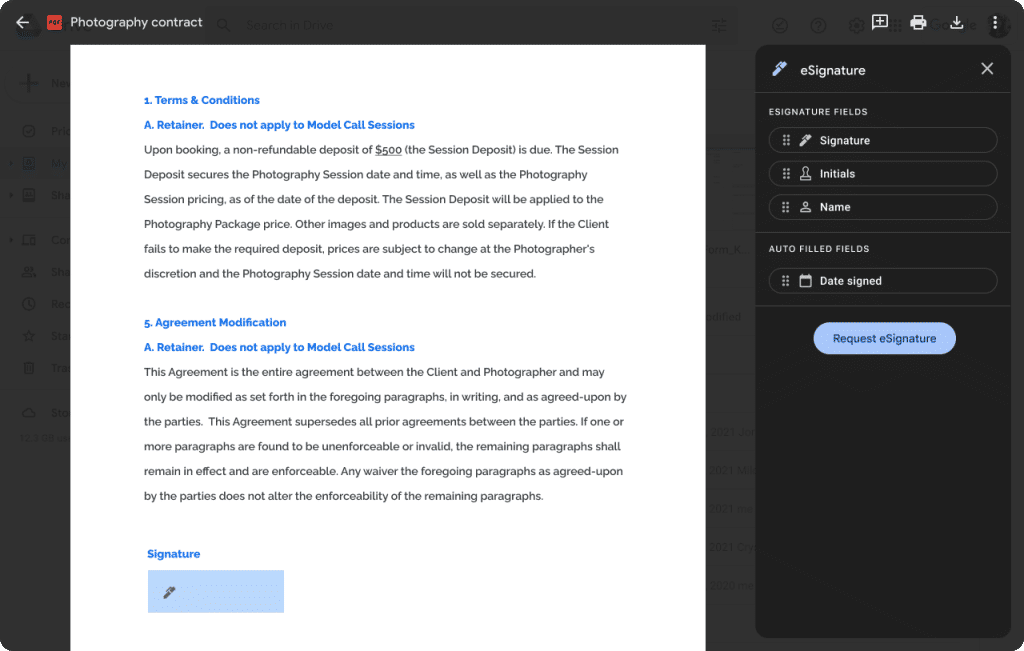 When a Google Docs file completes an eSignature, a locked PDF of the signed document is emailed to both parties. Google is surely offering direct competition to online contract portals like Concord, by integrating eSignatures deep into its ecosystem.
Google eSignatures Will Get Even Better
Google also says that they are working on adding more features to its eSignature. Users will soon be able to request more than one eSignature in a single file. As of now, eSignatures can only be requested from users with a Gmail account, but the company states that this feature will soon be expanded to non-Gmail users as well.
At the moment, Google's eSignature only works on Google Docs. Soon, the company will add support to add signatures to PDF files stored on Google Drive.
This feature is currently being rolled out to beta users of Google Workplace accounts. Google has listed all the tiers that are eligible to join the beta program, these include Workspace Essentials, Business Standard, Business Plus, Enterprise Standard, Enterprise Plus, Education Fundamentals, Education Standard, Education Plus, the Teaching and Learning Upgrade, and Nonprofits customers, as listed on Google's blog.
Google will also be accepting new applications for its Workspace beta program. Interested users can apply for the beta by filling up a Google Form from here.
Note that eSignatures are not available to free users of Google Docs as of now. Google does say that it has plans to expand this feature to help businesses with a streamlined document signing experience, but the company has not shared a timeline for the same.
The company says that eSignatures will remain under beta until the end of this year. Later, these will be gradually rolled out to all Workspace accounts, including organisation-based accounts. If this turns out well, Google Docs will soon become the primary source of online contracts with its widespread reach.