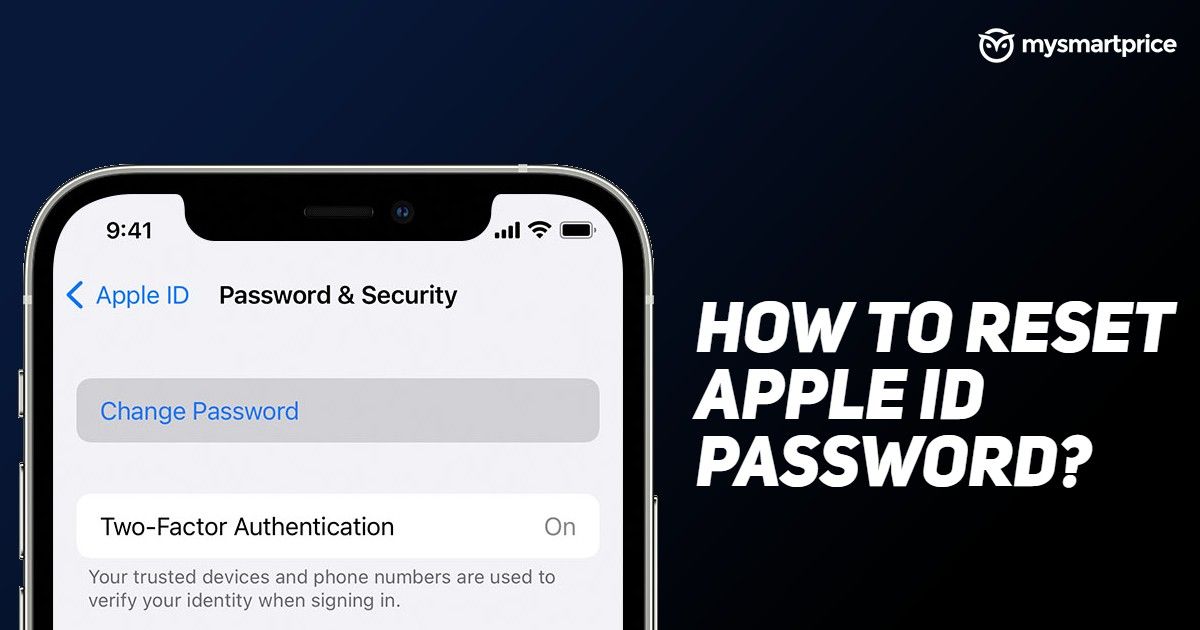 Apple ID is the center of all the activities on your iOS device. Without this, you can't even log in to your iCloud account, which will limit you from performing a backup or any other important work online. So what if you forgot the Apple ID password? Don't worry. In this article, we've provided you with a complete guide on how to reset your Apple ID password using various methods.
Things to remember before resetting your Apple ID password
The device must be updated
It should be fully charged
Make sure to enable two-factor authentication
Enabling two-factor authentication will assist you a lot in many ways.
Also, whenever you sign in to a new device, you need to enter a password with a six-digit verification code sent to your number. By entering, you confirm that you trust the device, and you won't be needing it to enter again unless you sign out, erase all data, or change the password.
How to reset the Apple ID password on iPhone,iPad, iPod touch, or Apple Watch?
First, navigate toward the Settings app
There, tap on [your name]
Then, Password & Security
Then, Change Password
Now, enter the passcode you use to unlock your device
After that, the Change Password screen appears, enter the new password in both fields and tap on Change.
Note: This process works on iPhone, iPad, iPod touch, and Apple Watch.
How to reset the Apple ID password on Mac?
On Mac, navigate toward the Apple menu
Then, tap on System Preferences (or System Settings)
Tap on Apple ID and Sign in by filling in the credentials
Tap on Password & Security
Click on, Change Password
Enter the password for an administrator's account (if asked)
Click Ok
Enter the new password and type it again to verify
At last, click Change
Note: Your other connected devices will ask you to enter the new password whenever you use them.
How to reset the Apple ID password using the phone number?
Search for the iForgot website on Google
Tap on Reset Password
Enter the Apple ID and Captcha
Click on Continue
Apple will show the phone numbers associated with the Apple ID (but only the last two digits), enter the phone number associated with your Apple ID
Click on Continue
With two-factor authentication login, a message box will appear on your devices, along with the list of Apple devices you use on the website
Then, tap on Allow in the received message
Enter your device's passcode or macOS administrator password
Click on Continue
Enter the new password and re-enter it to verify
Tap on Next or Change and you're done!