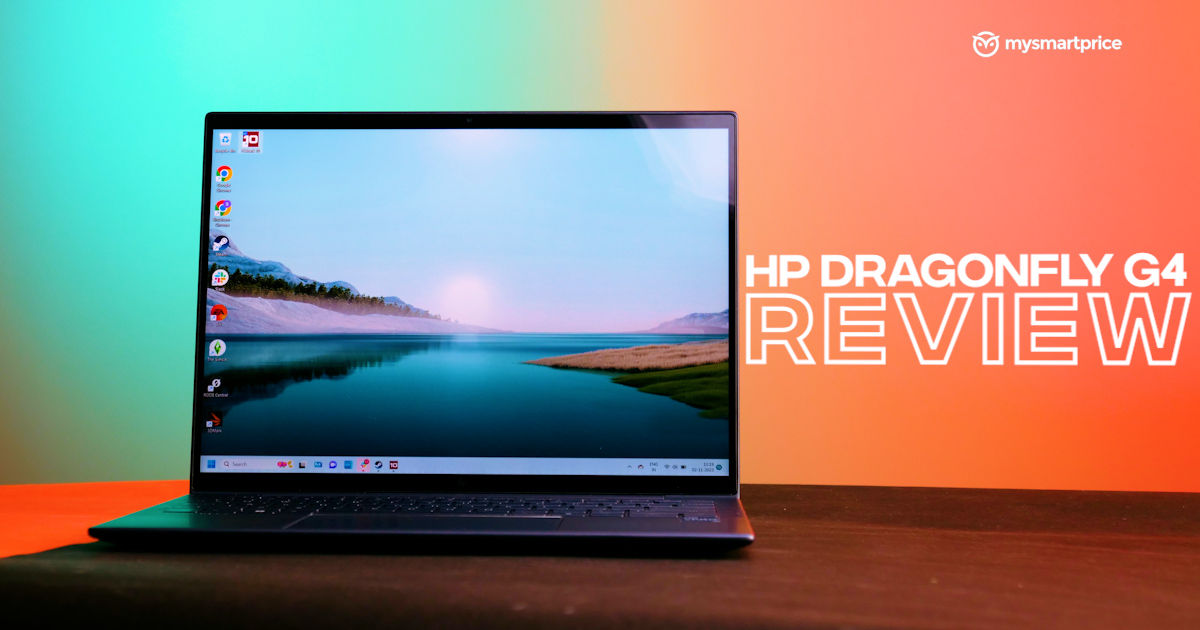 Last year, if you asked me whether there was any reasonable Windows contender to the MacBook Pros of the world, without compromising on weight, ports, heat or performance, I'd ask you to leave immediately. But recently, I got to try out the HP Dragonfly G4, an ultrabook that commands a price of 2.3 lakh rupees. Clearly, it is not for the faint hearted; instead, it wants to prove that an Intel Evo-powered Windows offering can indeed beat Apple at the game of portability and power. But, does it succeed? Let's find out in our review.
HP Dragonfly G4
₹2,36,494
KEYBOARD AND TRACKPAD
8.5/10
What Is Good?
Very powerful for a compact, lightweight laptop
Comfortable keyboard and trackpad
Decent port selection
Responsive touch display
Good speakers
Really long battery life
What Is Bad?
Display viewing angles aren't the greatest
No SD card or MicroSD card slot
No right Ctrl key
HP Dragonfly G4 Review: Design and build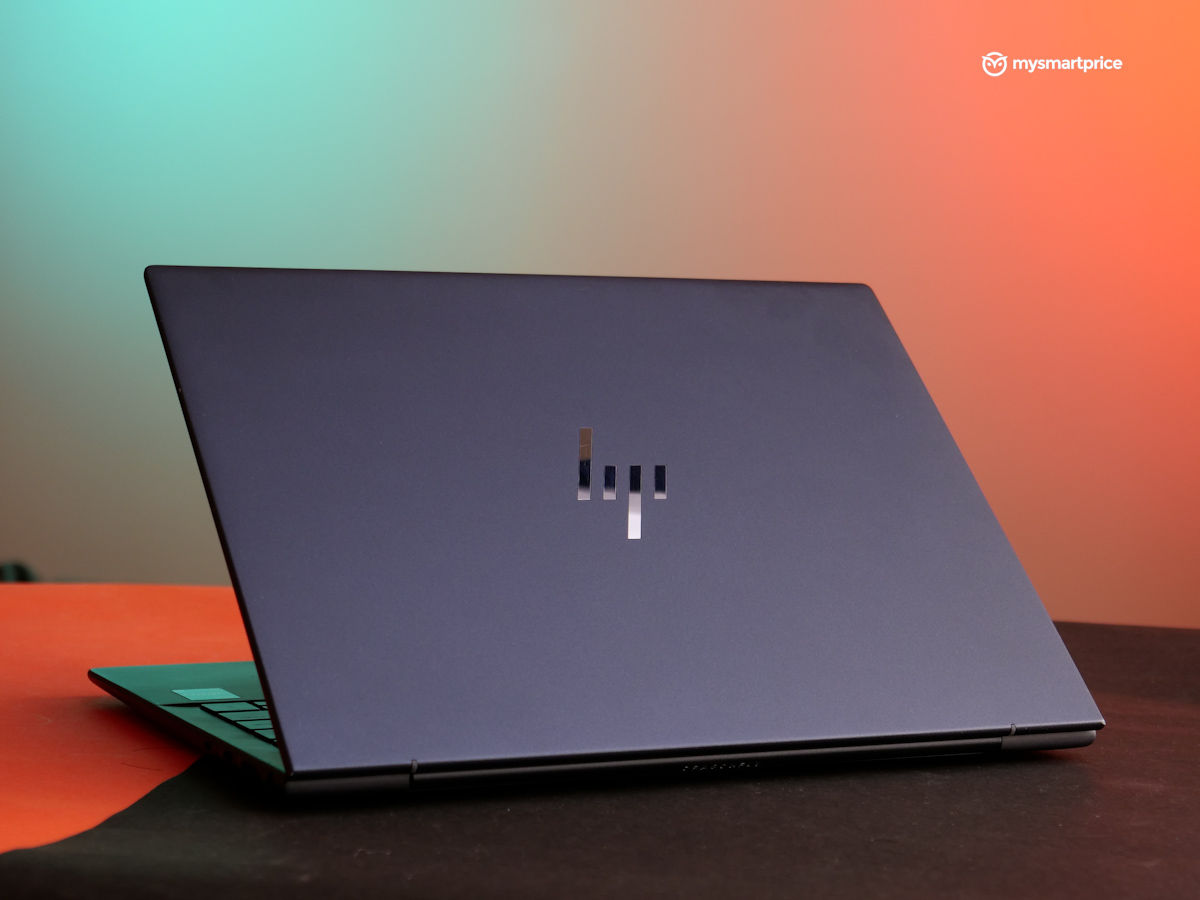 After being stunned by how compact and lightweight it is, the first thing you'd notice about the Dragonfly G4 is its all-metal build that doesn't show interest in catching fingerprints. I've cherished an entire plate of flaky chicken patties while typing on its keyboard and… nothing!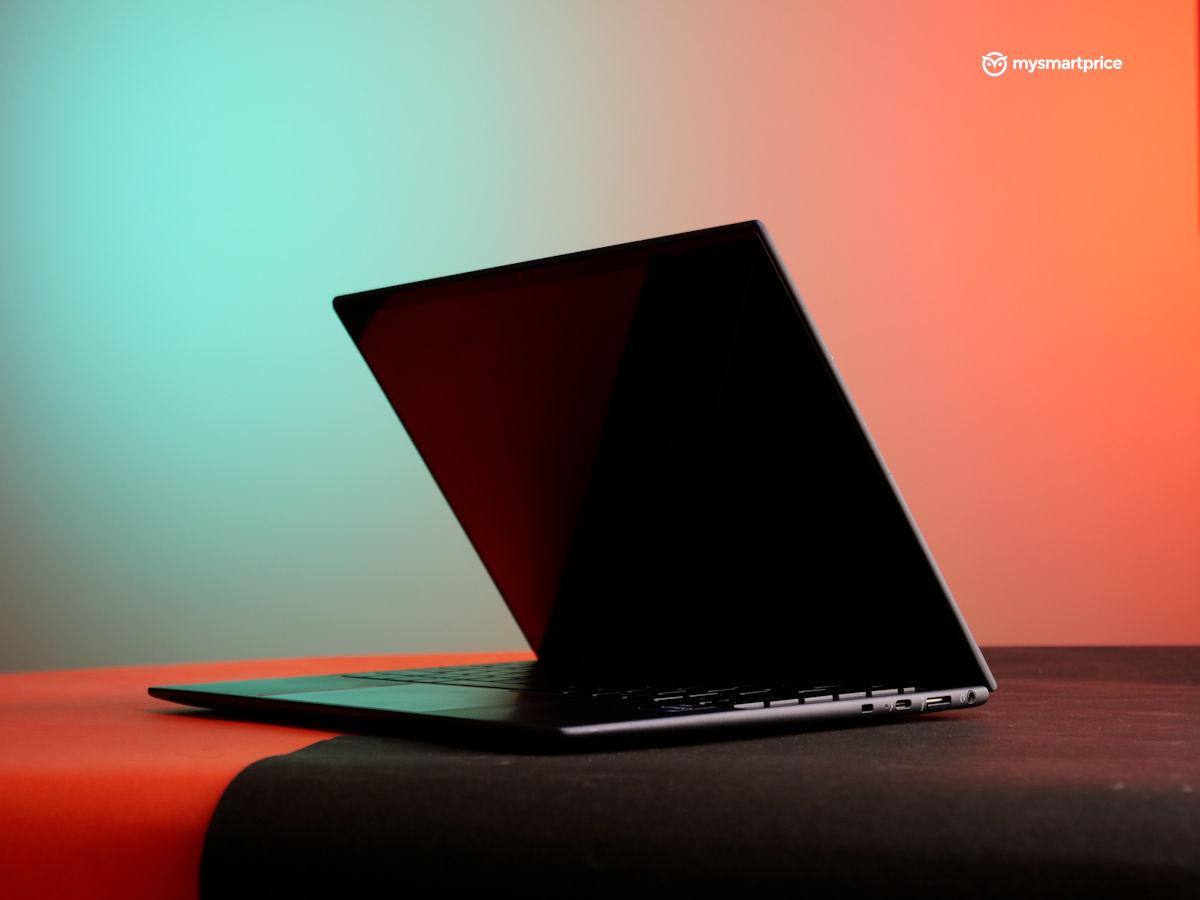 It's a solid-feeling chunk of metal, without any kind of flex whatsoever – be it the lid or the keyboard deck. It's one of the few laptops that makes the same sound wherever you knock on it. Also, it's so lightweight, even with its charger, that I often had to double-check my backpack to make sure I was carrying it on multiple occasions.
Its keyboard is a breeze to type on, with large keys offering decent travel while making very little sound. The arrow placement can be a bit devious for people used to normal keyboards and rather than integrating the fingerprint scanner into the power button, HP has opted for a dedicated button that replaces the right Ctrl key, which some users may find unusual. And there's no way to change this.
Despite such a compact footprint, HP has managed to add a decently-sized trackpad that's super-responsive. My practical test for any trackpad is how they tackle editing videos on Premiere Pro and this one, hands down, provides the closest precision to the ones on MacBooks, except you get that nice, satisfying physical button click – not the artificial stuff that vibrates.
| | |
| --- | --- |
| Ports | Specifications |
| Ports (Right side) | USB Type-C (40Gbps signalling rate, USB Power Delivery, DisplayPort 1.4), USB Type-A (5Gbps signalling rate), 3.5mm audio jack, |
| Ports (Left side) | USB Type-C (40Gbps signalling rate, USB Power Delivery, DisplayPort 1.4), full-size HDMI, 4G LTE Nano SIM slot |
| Connectivity Options | Intel Wi-Fi 6E AX211 (2×2) and Bluetooth 5.3 wireless card |
You get a choice of two USB Type-C ports on the Dragonfly G4, one on either side, both of which support charging. Because a typical USB Type-A port would be a bit too thick to accommodate it in such a slim chassis, they have added a springy-flappy bit underneath it. This helps in stowing away the port when it's not in use. Very clever, HP!
HP Dragonfly G4 Review: Display, audio and webcam
| | |
| --- | --- |
| Display type | IPS |
| Display size | 14-inch |
| Display resolution | 1920 x 1280 pixels |
| Display refresh rate | 60Hz |
| Display brightness | 1000 nits |
| Speaker configuration | Audio by Bang & Olufsen, quad stereo speakers |
| Webcam | 5MP with physical shutter |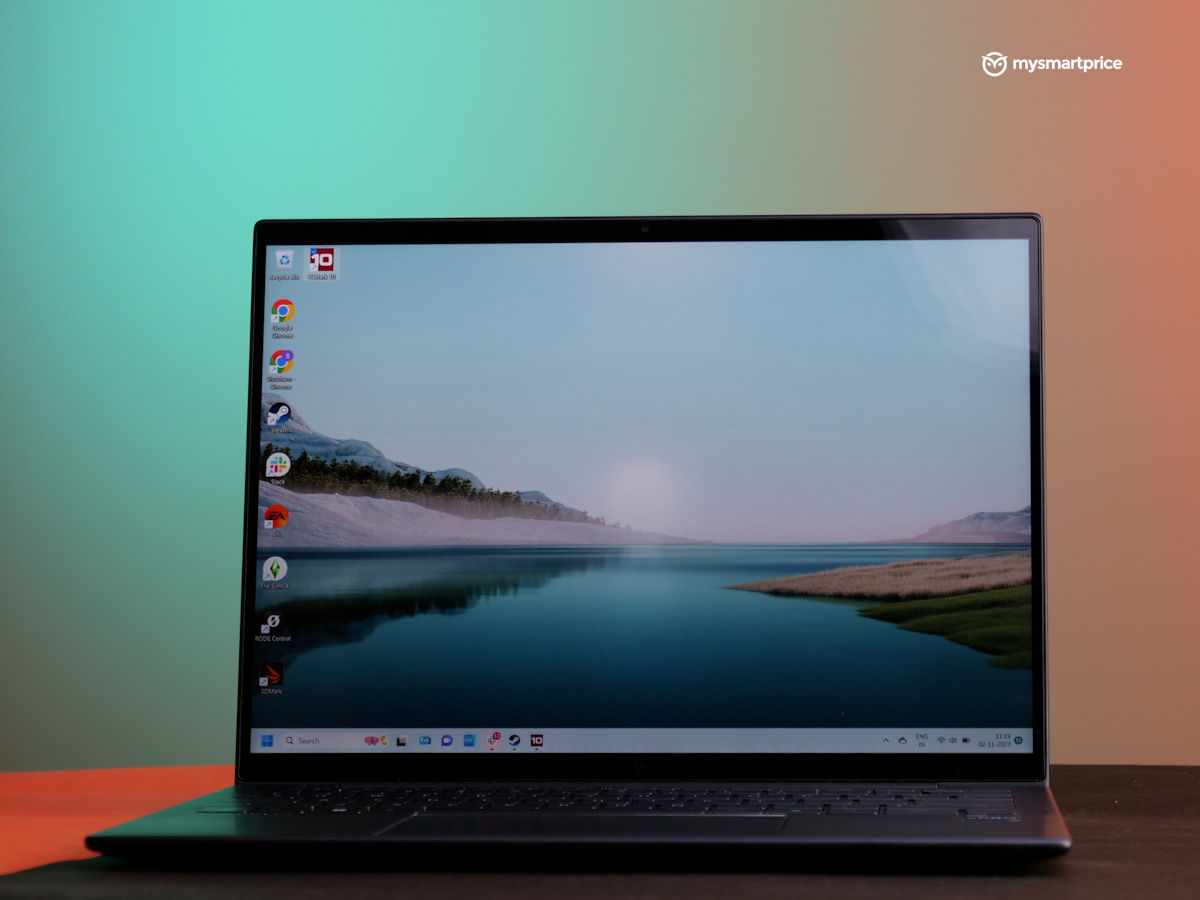 Instead of a typical 16:9 aspect ratio, the Dragonfly G4 comes with a 3:2 display. It makes sense to do so – a conventional 14-inch display feels a bit too small to work on, especially when you're dealing with documents, something that a person wealthy enough to afford a Dragonfly definitely would. The G4 fixes that with a taller display, so you get more vertical real estate.
The display is bright and vibrant, but has underwhelming viewing angles. It's a very good display when you are looking straight at it, but not so much from the sides. This is a tiny trade off for a privacy feature called HP Sure View, that makes it difficult to snoop on your display from the sides. It can be enabled by pressing the F3 function button.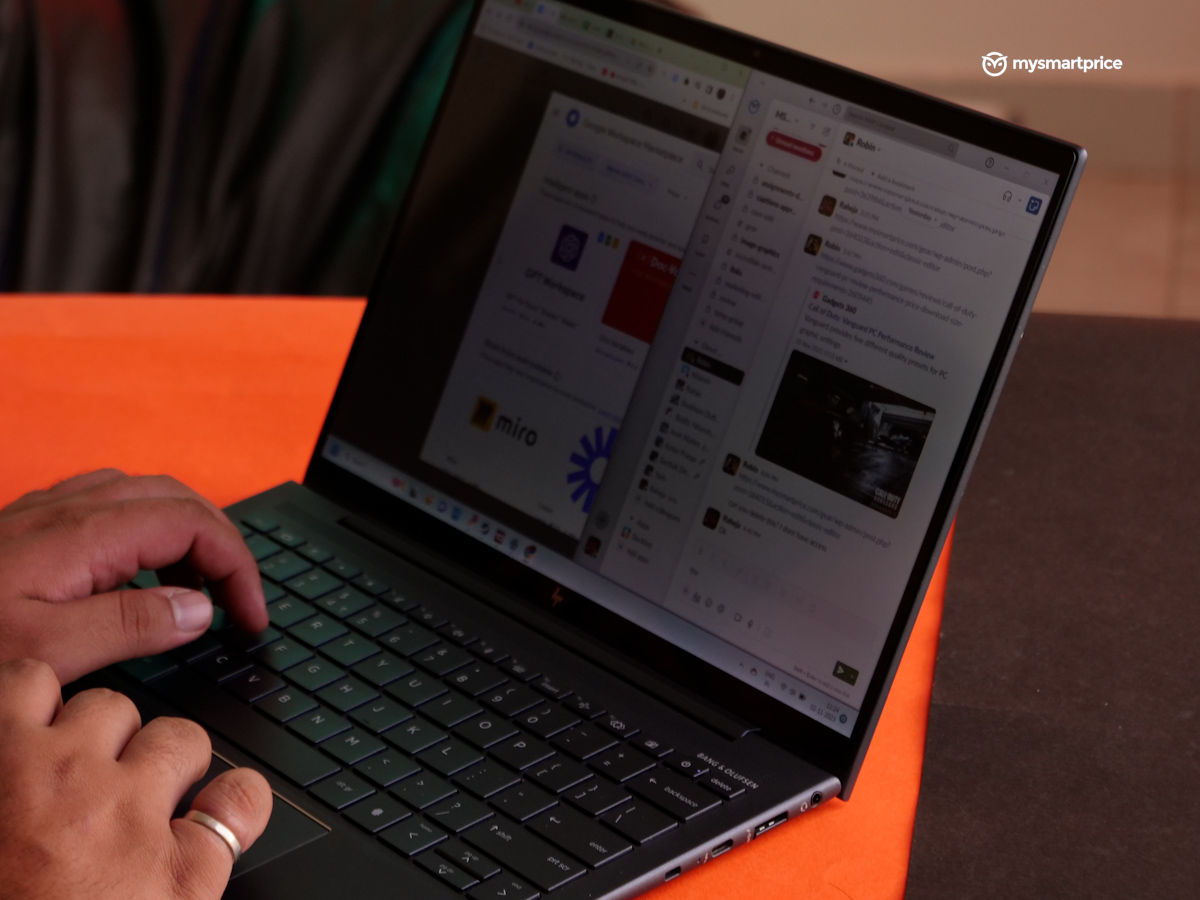 While it has a touchscreen, it doesn't do a 360-degree split like other two-in-ones in the market. Instead, the hinge is restricted to 180-degrees.
Despite the slim bezels of the display, HP managed to squeeze a nice 5-megapixel camera above it. While it's not exactly MacBook Pro level quality, it's in the same ballpark. You also get a physical shutter for it that can be actuated using a key in the function row of the keyboard. HP has included a bunch of filters, including the new natural tone option, that keep you from looking hungover on those dreaded Zoom or Microsoft Teams meetings on Mondays.
But here's where it gets even more interesting. HP has also added the utility to add a secondary camera to your livestream. This is extremely easy to use within the MyHP app. This adds a bit of grace to your good-old video calls, especially for things that cannot be shared on your screen. It's a great tool for collaboration, especially if you're a person who has to share creatives or physical documents.
The audio here is tuned by Bang & Olufsen and the audio quality is surprisingly good for a laptop this small. The output sounds full, while delivering a nice punchy low-end thump.
HP Dragonfly G4 Review: Performance and battery life
| | |
| --- | --- |
| Processor | 13th-Generation Intel Core i7-1365U (Evo-Certified) |
| Peak clock/speed/cores/threads | Up to 5.2 GHz, 10 cores, 12 threads |
| Graphics | Intel Xe Graphics |
| Memory | 32GB LPDDR5 RAM @6400MHz (transfer rates up to 6400 MT/s) |
| Storage | 1 TB PCIe NVMe TLC SSD |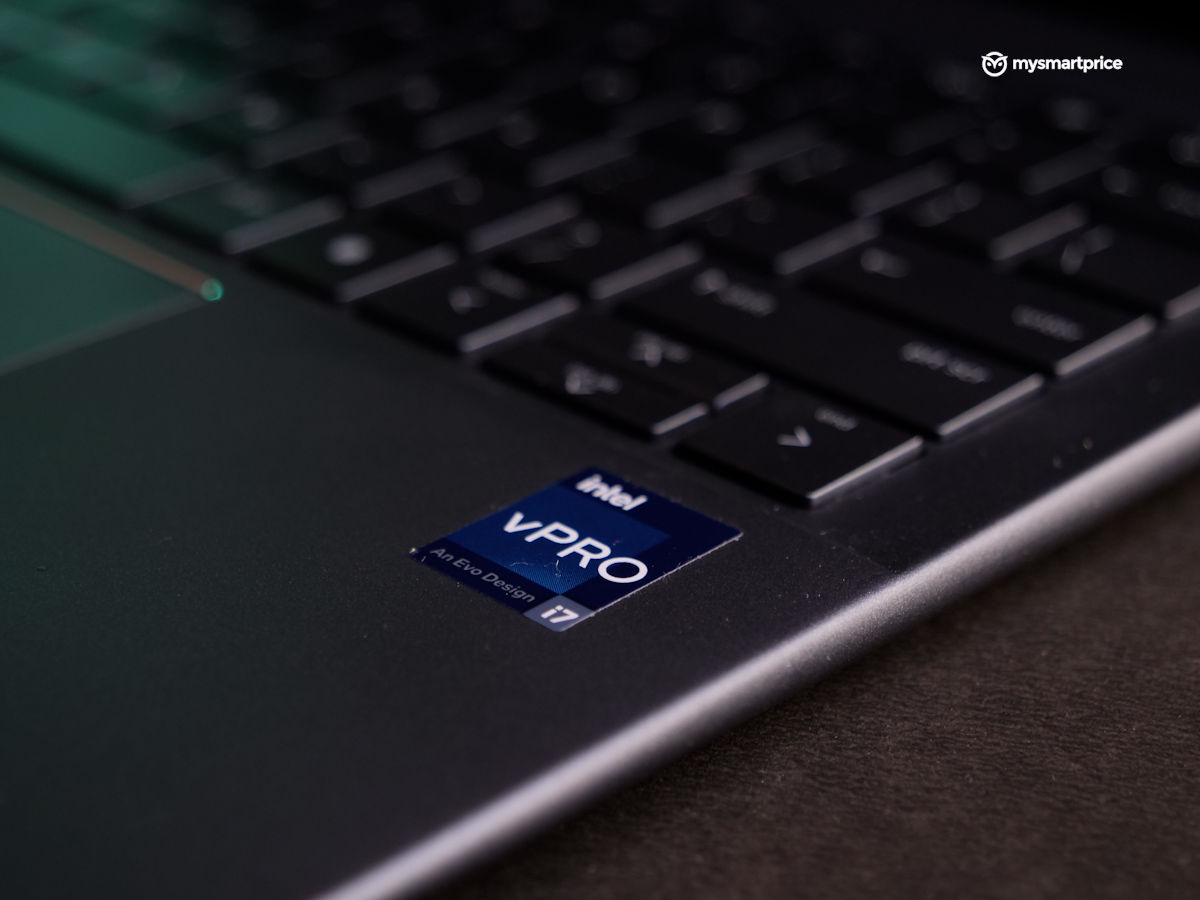 Intel's Evo laptops have to adhere to certain standards, such as premium build quality, low fan sound, ultra-slim chassis, instant wake, an Intel Core i5 or i7 Tiger Lake processor with Intel Xe graphics and 17 hours of battery life, among others.
The Dragonfly G4 not only meets the minimum Intel Evo requirements but hits a home run with them. It has more than enough power on tap to breeze through 12 tabs on Chrome with apps such as Slack, Steam, Basecamp, Premiere Pro and Illustrator open in the background – all without even being plugged in. On such workdays, it could go on for six, seven hours easily without breaking a sweat.
| | |
| --- | --- |
| Cinebench R23 (Multi-core/single-core) | 317/91 |
| PCMark10 (Essentials/Productivity) | 9718/7241 |
Strangely, while the G4 performed underwhelmingly on the Cinebench R23 benchmark, I didn't observe any major issues while zipping through content creation apps.
While triple-A titles are definitely an overkill for it, it had no problem running The Sims 4 with 10 or so DLCs installed. Even with such a load, it lasted about four hours before showing me the prompt to connect the charger.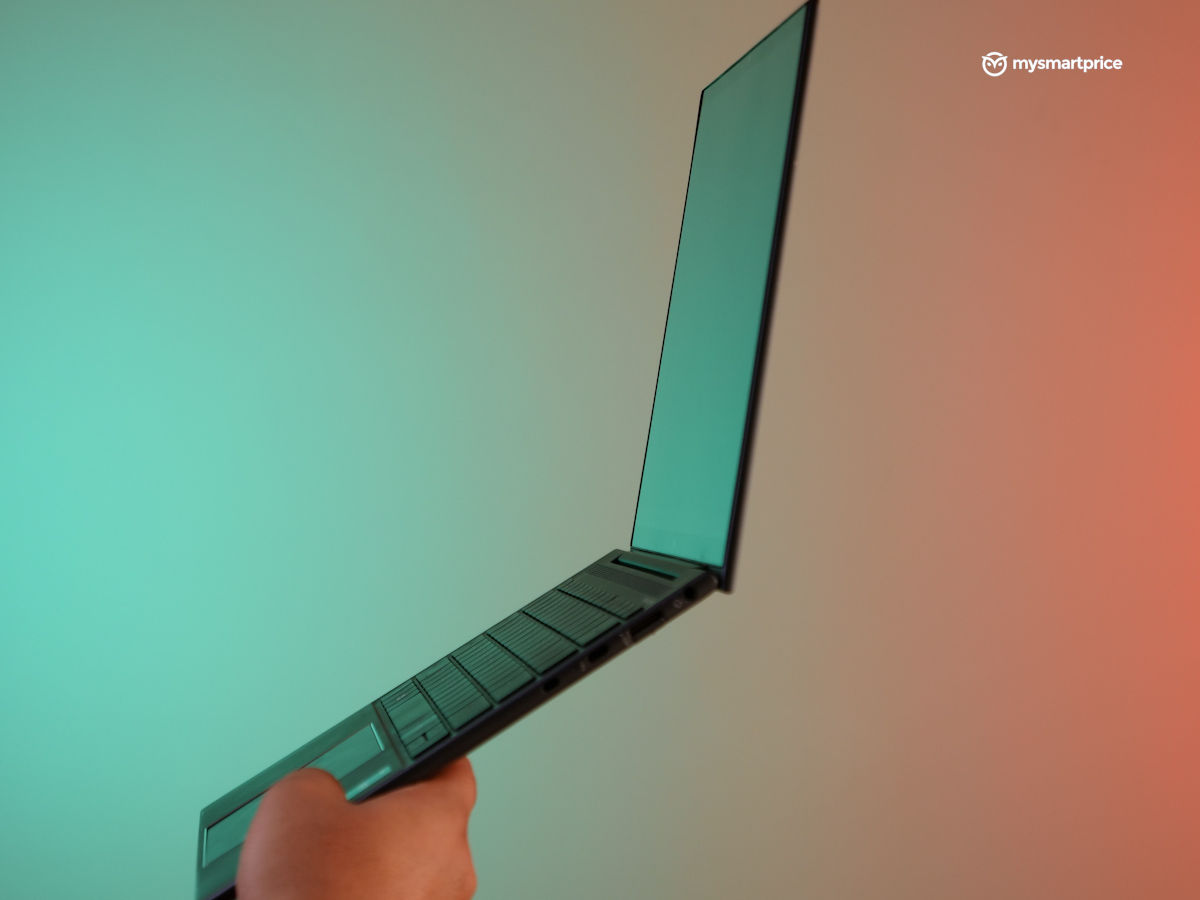 The heat dissipation is so impressive that even while rendering a Full HD short video on Premiere Pro, the Dragonfly G4 didn't have to turn its fans up.
One thing that stands out here is the ability to insert a nano SIM to fire up internet connectivity. Travelling can be a pain, and having a choice to plug in 4G connectivity is a much better option instead of having to connect to a portable hotspot. I just wish there was a slot for an SD card as well.
Charging too was fairly quick – the bundled charger took about an hour and a half to go from zero to 100%.
HP Dragonfly G4 Review: Verdict
I'd recommend the HP Dragonfly G4 to every working individual who enjoys working in the Windows ecosystem. But because the world we live in is not perfect and not everybody has enough disposable income to spend nearly two and a half lakh rupees on a laptop, the Dragonfly G4 is near-perfect for every moneyed-up, white-collared corporate drone who doesn't have time for menial things such as charging their laptop or carrying around heavy handbag. It offers fantastic performance and battery life all while keeping a low-profile.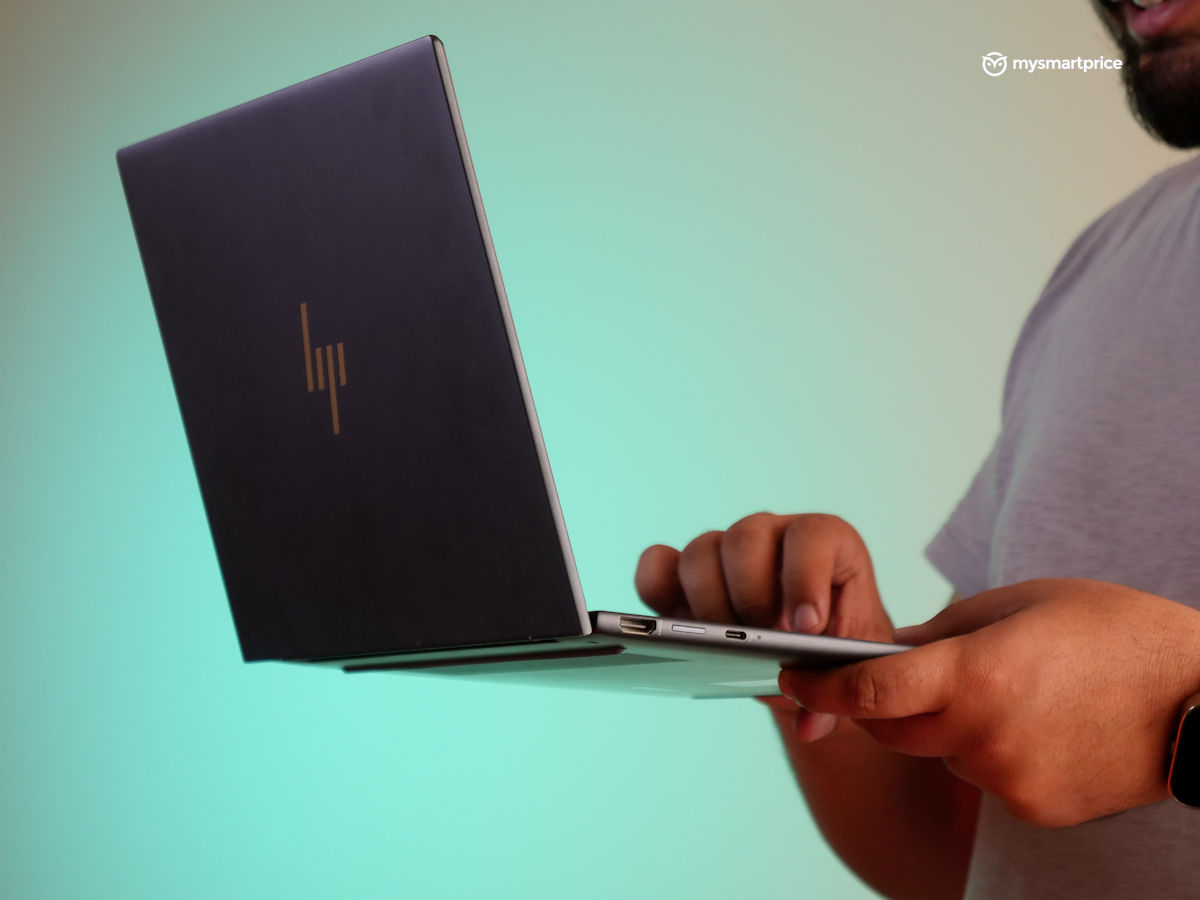 It's crazy how far Windows laptops have come along in just two years of Intel Evo coming into existence. Over the last five years, I have evolved from being a person who swore by the raw grunt of gaming laptops to something more portable as my work became more and more demanding. Until recently, MacBooks were the only options that offered the perfect balance between reliability, power and portability. The Dragonfly G4 has changed that perspective, but at a far higher price. I really hope 2024 is the year of ultrabooks, where such a package could be grabbed at a more reasonable price.