Highlights
Netflix has replaced the Downloads tab in its mobile platforms with My Netflix.
My Netflix is a mobile hub housing My List entries, downloads, saved videos, liked movies and shows, etc. of the user.
The feature is already rolling out to iOS users and will land on Android in August.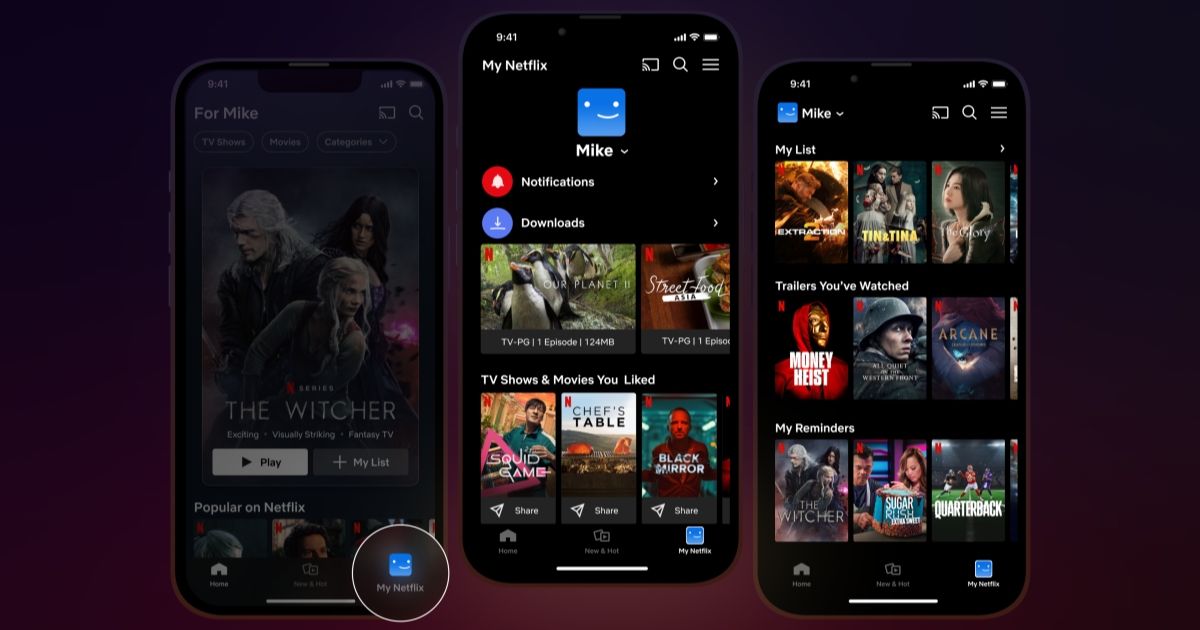 Netflix has introduced a new My Netflix hub on iOS and Android platforms. The OTT streaming platform is known for its intuitive interface, making it extremely easy for users to find what to watch next or resume watching. The company has now made it even easier to help users choose what they want to watch with the launch of My Netflix hub on Android and iOS. Let's take a look at what My Netflix is and how it can be beneficial to users.
Netflix Replaces Downloads Tab With My Netflix on iOS And Android
According to the official announcement on the Netflix blog, the dedicated Downloads tab in the Android and iOS apps of Netflix is going away. Previously, the downloads tab was used to list all the movies and TV show episodes users have downloaded for offline viewing. There was a My List option hidden deep within settings, which displayed movies or TV shows added to the list or liked by the user.
Netflix is now consolidating both these sections in My Netflix hub, which replaces the My Downloads tab in the bottom right corner. The new tab will continue to show the movies and shows that the users have downloaded or saved. It also shows users the movies or TV shows they have given thumbs up to. Apart from these, the My Netflix tab also lists the content that the user has saved to My List, reminders of upcoming shows or movies currently watching or recently watched, among others.
It lists everything you are looking forward to, are currently watching, or have already watched recently. Therefore, whenever users are looking for something to watch and are confused about what to watch, they can simply head to the My Netflix tab to find something that interests them. According to Netflix, the key to having a great My Netflix hub is to interact more with Netflix and add more info like rating shows you watch, adding favourite content to your list, setting reminders, and liking or disliking the movie or show after you have finished them, and so on.
Users can still head to the Home and other sections of the OTT platform to explore the complete list of content and find something new that excites them. The My Netflix hub will be available to Android users in August and is already rolling out for iOS users.