Highlights
Ola has launched Ola Parcel services, which can be used to pick up and drop small packages within the city.
The concept is similar to Swiggy Genie and Dunzo.
Ola Parcel services will soon expand in India as an EV-based logistics system.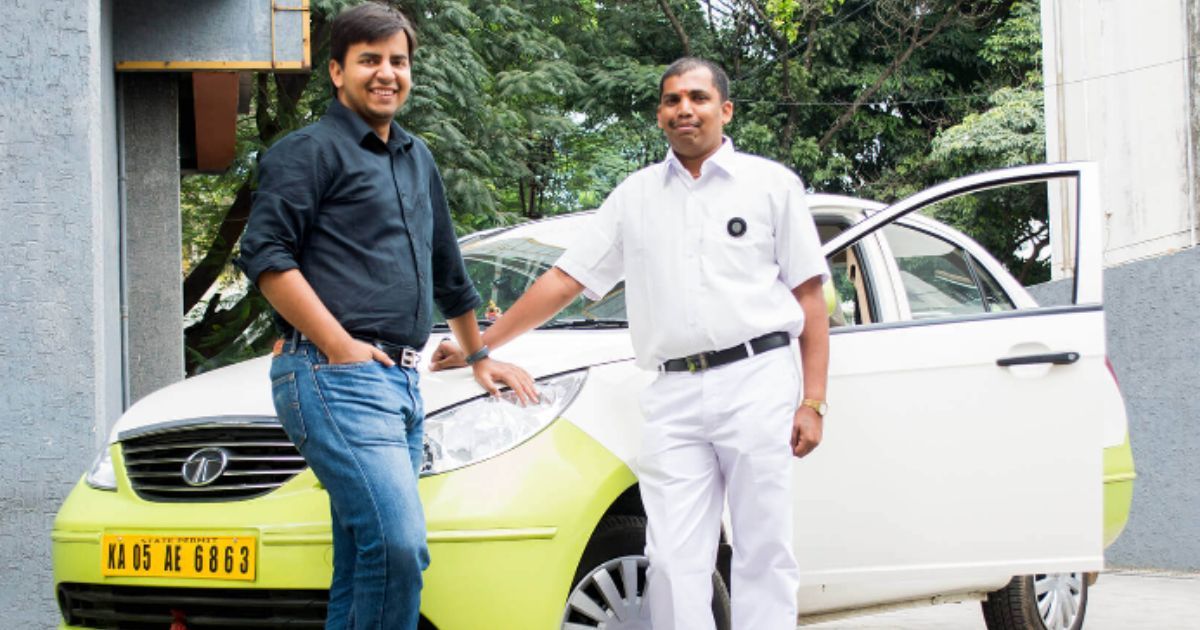 Ola has officially launched parcel services in India. The concept is similar to Swiggy Genie, where a delivery partner can pick up any item from point A and deliver it to point B for a small fee. Ola is using its own fleet of Ola Electric two-wheelers for its parcel services.
Users can request the parcel facility directly from the Ola app. As an inaugural offer, Ola is offering its parcel services free of cost for the first two days, starting from today, October 7.
Ola Parcel Services Launched in India
Ola CEO Bhavish Aggarwal has posted on Twitter, making the official announcement of Ola parcel services in India. As per the post, Ola is looking to enter the logistics market of India, by utilising its EV infrastructure.
Launching Ola Parcel today in Bengaluru! Start of an all electric 2W logistics ecosystem for India! 🛵🔋📦

₹25 for 5km, ₹50 for 10km, ₹75 for 15 km, ₹100 for 20km!

You can use tonight onwards. Expanding across India very soon! pic.twitter.com/n1krrSWsjt

— Bhavish Aggarwal (@bhash) October 6, 2023
Ola has also posted the rate card for its parcel services. The company is currently charging users in terms of cost per kilometre with a 5km interval. Here are the actual charges:
Rs 25 for 5km
Rs 50 for 10km
Rs 75 for 15km
Rs 100 for 20km
On average, Ola's parcel services cost around Rs 5 per kilometre. Ola has not mentioned the weight limitations for its logistics service. But considering that the system relies on using two-wheelers, it is safe to assume that Ola's parcel services will only deliver small-scale packages such as letters, or small boxes weighing below 5kg.
Ola Parcel services are currently available only in Bengaluru. The company plans to expand this service to other metropolitan cities soon.
As an inaugural offer, Bhavish has announced that Ola Parcel services will operate free of cost for the first two days, which are October 7 and 8. Post that, the service will start charging users as per the rate card mentioned above.
Recently, Ola also resumed its two-wheeler taxi services in Bengaluru. It also uses the same fleet of Ola Electric two-wheelers, to pick and drop users within the city.
Ola's Expansion Plans in India
Ola is looking to expand rapidly in India with its electric two-wheelers. The company is setting up a new Gigafactory in Tamil Nadu which will increase the capacity of its 2W EV production in India. Apart from consumer usage, Ola also plans to use its EVs for commercial usage, such as taxi and parcel services.
Ola is currently the market leader in electric scooters in India. The Ola S1 Pro is the top-selling 2W EV in India, since its launch in 2021. Ola recently launched the Ola S1 Pro Gen 2, with improved suspension and better seat comfort.
Ola is still focused on its cabs business as well. Recently, the company announced that it will be deploying over 10,000 electric cars in its cab fleet across the country. As per the plans shared by the company last year, Ola also has plans to manufacture electric cars in the future.