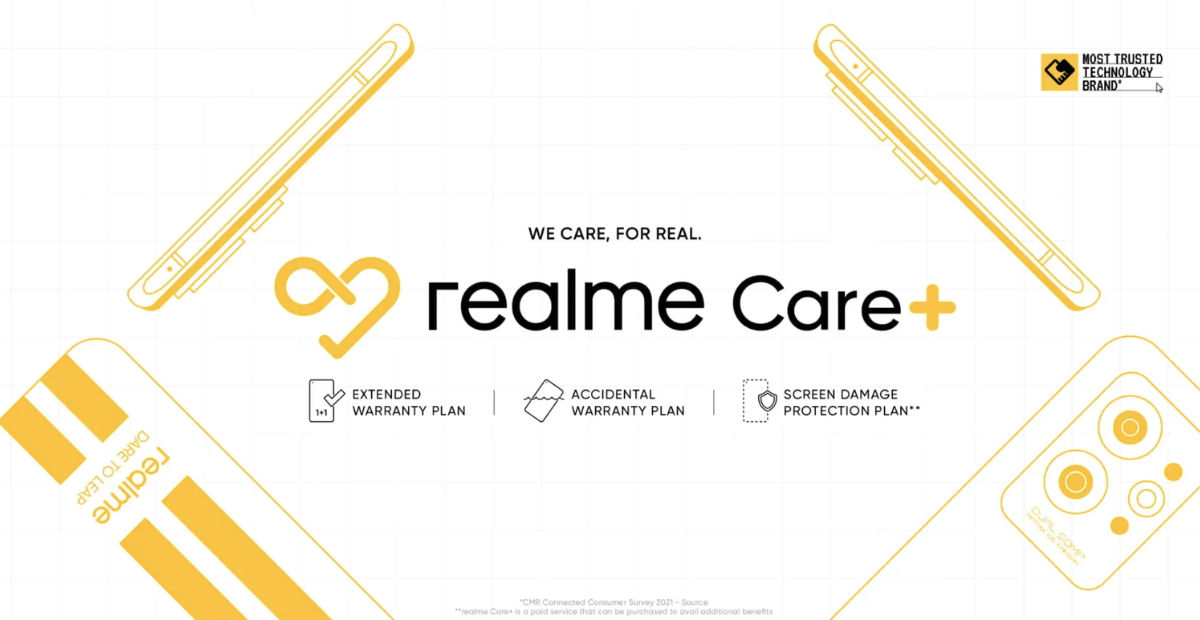 Realme has announced Care+ in India for the first time. The service includes a few after-sale support for Realme products. With Realme Care+, the company will be offering services like extended warranty plans, accidental damage insurance and screen damage protection plan at an extra cost.
To clear the doubts regarding Realme Care+, the company has activated a toll free customer care number – 1800 102 2777. A consumer having their query can reach out to the company on the given landline number for the answer. Moreover, the company has clarified that the warranty plan will be activated as soon as it is purchased. Realme Care+ can only be used on only one device with a specific IMEI number. Let's check out what the Realme Care+ has to offer.
Also Read: Realme UI 4.0 Update Tracker: Release Date, Top Features, List of Compatible Devices
What do you get on the Realme Care+?
The Realme Care+ offers three services; extended warranty plans, accidental warranty and screen damage protection plans. First, the extended warranty plan offers unlimited number of repair requests or a replacement of the device. The plan varies between Rs 589 to Rs 2,799 and will be valid for a year.
On the other hand, the accidental warranty covers physical and liquid damage. It can be bought at a price between Rs 689 to Rs 4899 with a validity of one year.
Last, the screen damage protection plan covers one time screen replacement. It is priced between Rs 489 to Rs 2549 with a validity of one year.
To get the exact quote of the price, one needs to add their device Serial or IMEI number on the Realme Care+ website. A consumer can raise either of these requests by going to the same website and booking a service. The device will be then sent to a near service center and will be returned to you after it is repaired.
Realme has also explained if a user can cancel its Realme Care+ subscription or not. Only those who have bought the warranty plan along with a Realme device can cancel it by cancelling the order or return it. However, if it has been purchased separately, then you cannot cancel it.