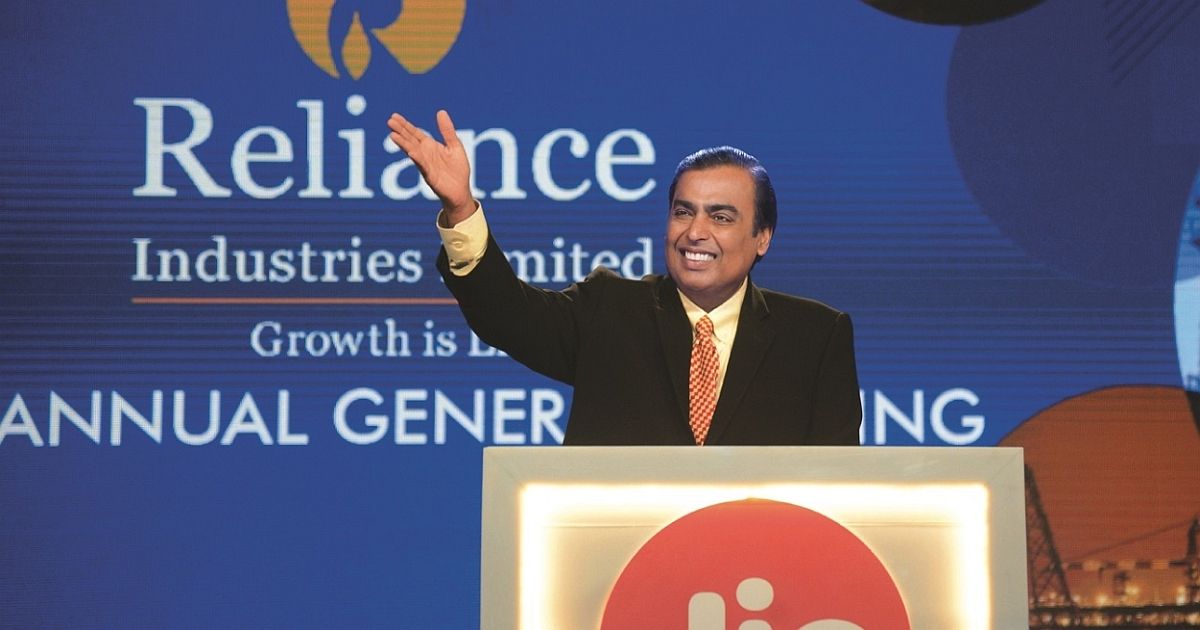 It has been widely expected that Reliance Retail would be pushed online via Reliance Jio's network so as to help the brand expand its presence in the e-commerce sector. Instead of competing head-on with the likes of Flipkart and Amazon, however, Mukesh Ambani is said to be working on a B2B (Business-to-Business) platform to sell produce to local Kirana stores and neighborhood markets. Reliance has reportedly termed this as the "Hybrid Online-to-Offline" platform. Down the line, this B2B platform could connect to the MyJio app and potentially make way for a B2C (Business-to-Customer) platform as well.
Jio Prime For Retail Merchants
According to sources close to the Financial Express, the new B2B platform by Reliance will require Kirana merchants to sign up and become members of Jio Prime. From there, they will be able to purchase all sorts of products including groceries, fruits, and vegetables at prices lower than what they would typically have to pay to regular wholesale retailers. To make the transition over to Jio Prime even more enticing, Reliance will be offering a plethora of cashback deals and discounts to these merchants.
With this new strategy, Reliance Retail is inevitably competing with e-commerce giants such as Big Bazaar, More, and Easy Day. These top players already have a significant hold on the market, and Reliance's move would help give more opportunities to smaller retailers who couldn't even have hoped to compete against them.
Reliance Will Help Merchants With Inventory Management
Reliance's "Hybrid Online-to-Offline" platform will essentially be a mobile app that merchants will use after signing up as Jio Prime members. The app will help merchants out with placing bulk orders for produce and completely manage their inventory. There will also be a software tool included to assist with calculating goods and service tax (GST), along with the ability to run promotional campaigns such as loyalty coupons.
Currently, Reliance is running a pilot project to test the reception of its new platform in four major Indian Cities – Mumbai, Pune, Kolkata, and Ahmedabad. This program is said to gradually expand to other cities as well. Once this B2B platform develops completely and proves to be successful, Jio will reportedly transition to a B2C phase where merchants will be integrated onto the MyJio app. This move will help sellers connect directly with the entire Reliance Jio user base, which also has access to the app.
Sources have explained that Jio customers will eventually be able to place online orders for groceries directly from the MyJio app. They will also be able to make online payments and get instant delivery options. If in case a certain product is not available in a particular Kirana's inventory, the customer will be able to opt for next day delivery options with the item in question making its way to the Kirana via its assigned dealer.
Reliance has already seen great success in the offline retail place thanks to strong growth in grocery consumption across its Reliance SMART, Reliance Fresh, and Reliance Market subsidiaries. RIL has even reported an 89 percent hike in its income from INR 69,198 crore in 2017-18 to INR 130,556 crore in 2018-19. The company has also stated that it has become the first retail giant in the country to establish over than 10,000 stores in more than 6,600 cities.