Highlights
Windows App lets users run Windows on any device through cloud streaming.
The app is available in the preview stage for all major platforms except Android.
The app can connect to Azure Virtual Desktop, Windows 365, Microsoft Dev Box, Remote Desktop Services, and remote PCs.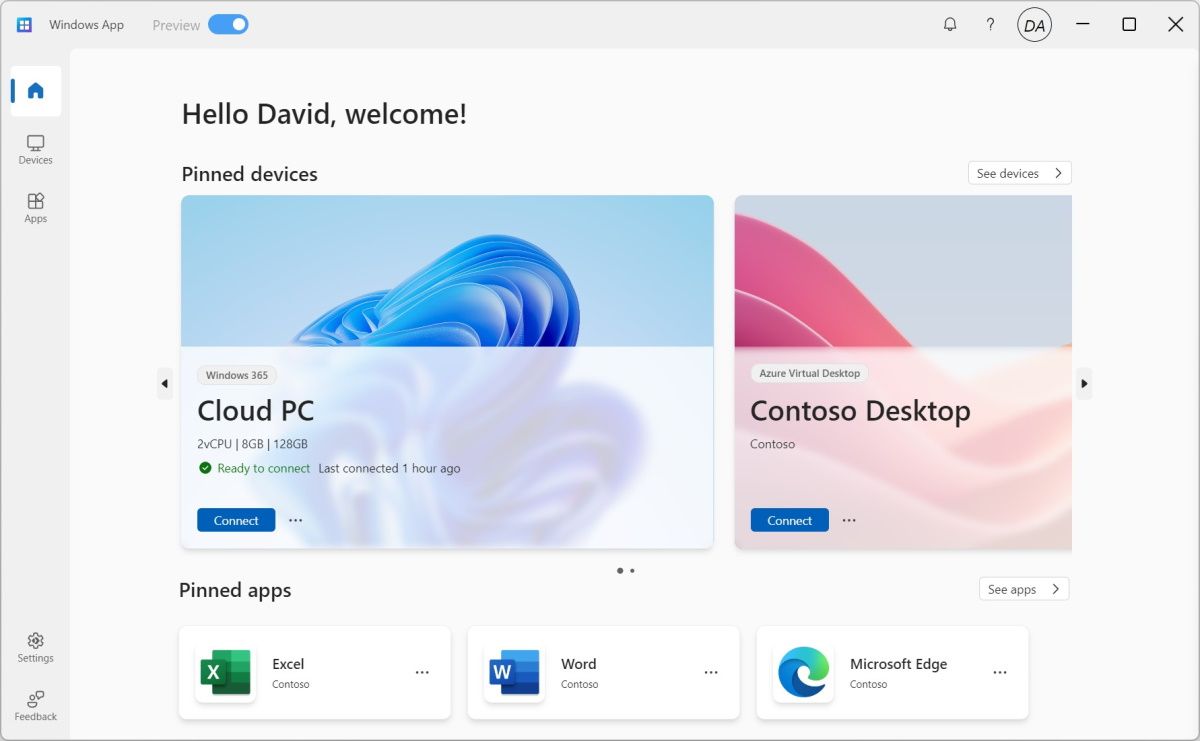 It is not a hidden secret that Microsoft sees a feature where its services including Windows will be remotely accessible via the cloud. This is the reason it keeps working on apps and tools to make it possible. The latest attempt from Microsoft is the new Windows App. This is an app aimed at allowing users to access Windows remotely on a wide range of devices and platforms. It even works with web browsers. The app is currently in the preview stage and here is everything you need to know.
How to Use the Microsoft Windows App?
Microsoft has made the Windows App available via respective app stores for Windows, iPhone, iPad, and Mac but not Android. The app is currently in the preview stage at all these stores which means it could be unstable at the time. It will also receive changes during the preview stage to make it better ahead of the stable release.
Windows App can be used to connect with Azure Virtual Desktop, Windows 365, Microsoft Dev Box, Remote Desktop Services, and remote PCs. The app shows an option to use one's personal Microsoft account but it is non-functional as of now. This suggests that the team has plans to let personal accounts use the app but is limiting access to business accounts for now.
The app offers multiple customization and personalization options like:
Multiple monitor support
Custom display resolutions
Dynamic display resolutions and scaling
Device redirection, such as webcams, audio, storage devices, and printers.
Microsoft Teams optimizations
Windows App is essentially a central hub to access all of your services and remote PCs from a single place. A user can easily switch across them and even pin his favourite/most frequently used ones. For those who have multiple accounts, they can also switch between those accounts with ease.
Anyone can start using the Windows App by downloading it via the respective app store. You will need to sign in with the relevant credentials and you are good to go. Microsoft has shared in-depth steps for each operating system and device to help you set up and use the app.
In other news, Microsoft is tipped to launch Windows 12 as the next Windows upgrade as early as 2024. The speculation is based on a statement made by Intel CFO Dave Zinsner last month. He mentioned an upcoming 'Windows Refresh' scheduled for 2024 during an earnings call meeting for the latest quarter. He further added Microsoft's upcoming Windows update will be a catalyst for the latest processors.