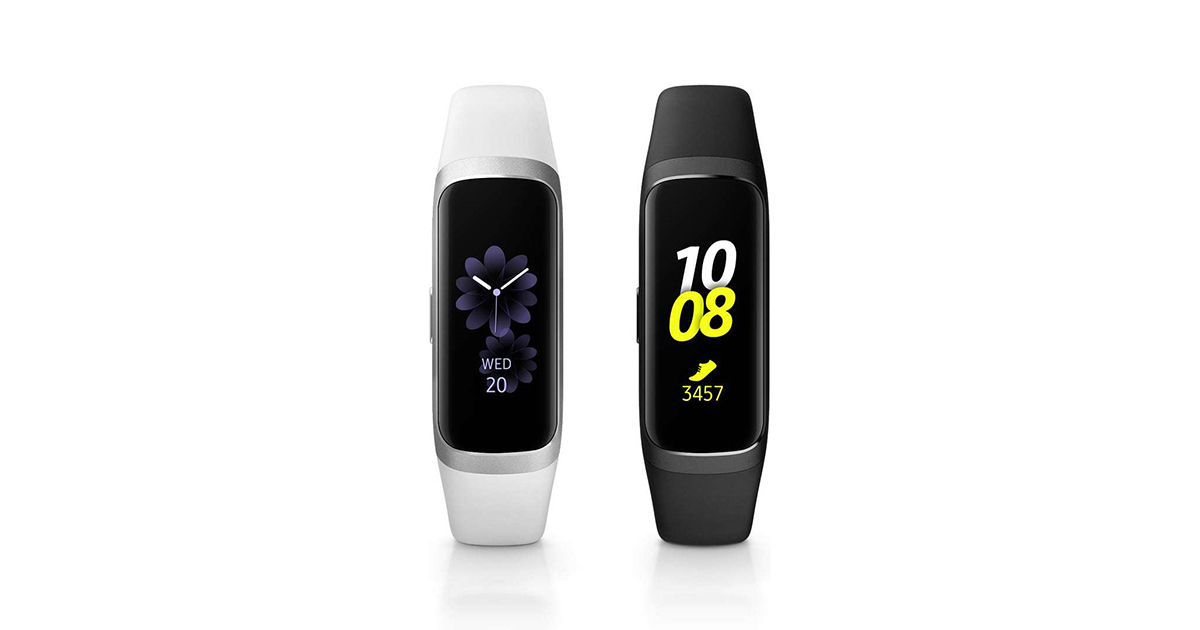 During the India launch event of the Galaxy S10 series smartphones, Samsung announced that it will launch the Galaxy Fit and the Galaxy Fit e fitness trackers in India soon. It has been almost four months since then, but there's no sign of the India launch of the two fitness trackers. Well, that was the case up until now.
Today, the Indian e-commerce website, Flipkart, has created a dedicated page for Samsung's fitness tracker. It is unclear at the moment if the teaser page is for the Galaxy Fit or the Galaxy Fit e, but considering what Samsung announced during the S10 series launch event, it is safe to say that the teaser page indicates the launch of the Galaxy Fit, as well as, the Galaxy Fit e. Although Samsung has put up a teaser page, it has still not revealed the launch date for two fitness trackers. That being said, now that the teaser page is up, you can expect them to launch soon – maybe in a week or so.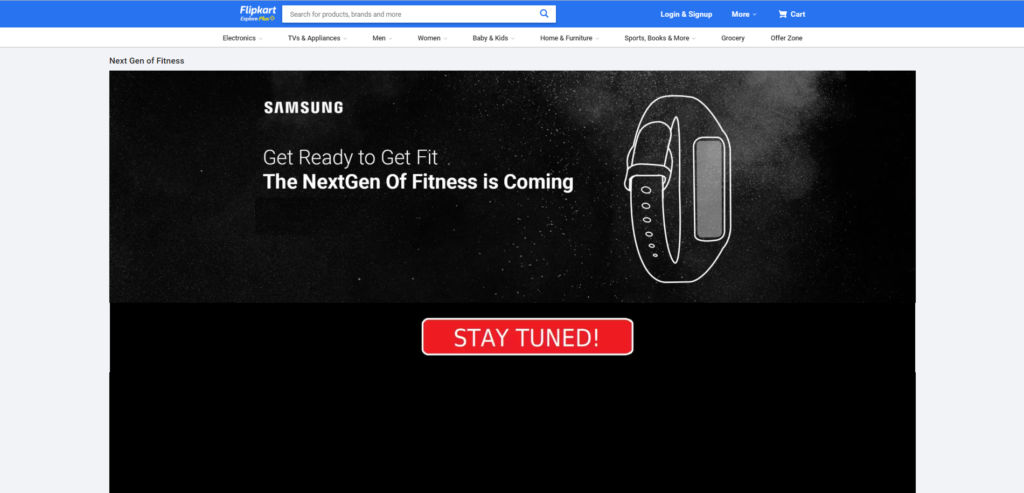 How Much Will the Galaxy Fit and The Galaxy Fit E Cost in India?
In the USA, the Galaxy Fit e costs USD 45, while the Galaxy Fit costs USD 99. In India, however, these devices might cost you a bit more. In my opinion, the Galaxy Fit e could come with a price tag of INR 3,999, while the Galaxy Fit could set you back around INR 8,999.
Samsung Galaxy Fit and Samsung Galaxy Fit E Specifications
The Galaxy Fit E features a 0.74-inch monochrome PMOLED display with a resolution of 128 x 128 pixels. Powering the fitness tracker is a single-core chipset that has a Cortex M0 CPU clocked at 96MHz, and the device runs on Realtime OS. The Galaxy Fit e packs a 70mAh battery that can be charged via a pogo pin connector. The device packs a heart-rate monitor and an accelerometer to keep track of your fitness activities.
The Samsung Galaxy Fit has a 0.95-inch color AMOLED display with a resolution of 120 x 240 pixels. Under the hood is a dual-core chipset that has one Cortex M33F CPU core clocked at 96MHz, and a one Cortex M0 CPU core clocked at 16MHz. Just like its sibling, the Galaxy Fit runs on Realtime OS. The device has a 120mAh battery, and it features wireless charging. The fitness tracker comes with an accelerometer, gyroscope sensor, and a heart-rate monitor to track your fitness activities.
Both fitness trackers are 5ATM water-resistant, and they have a MIL-STD-810G certification. They can be with either Android or iOS devices.