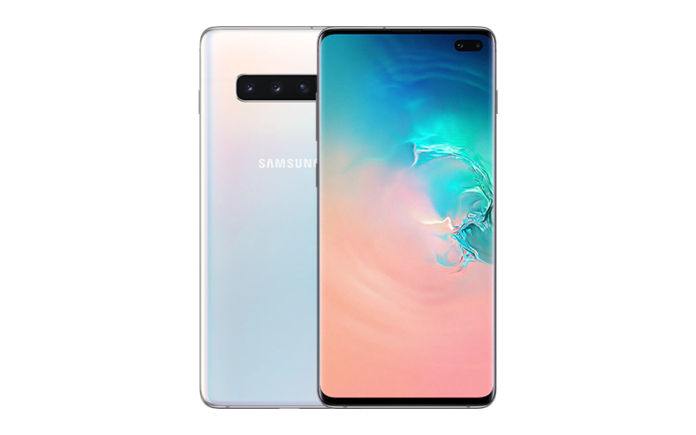 The Samsung Galaxy S10e, S10, and the S10 Plus are receiving a new OTA update in China. This update brings with it 25W fast charging support and Super Night mode. The update weighs 968.74MB and comes with the version number G9750ZCU1ASCA/G9750CHC1ASCA/G9750ZCU1ASCA. The update also packs Google's security patch for April.
Samsung Galaxy S10 Software Update Screenshot (Update Brings 25W Fast Charging And Super Night ...
When Will Other Markets Get 25W Fast Charging and Super Night Mode?
Currently, there is no information when the update rollout will begin in markets outside of China. If Samsung's update rollout history is anything to go by, South Korea should be the next market to get the update, followed by the US, Europe, and India.
Only the S10 5G Had 25W Fast Charging Support till Now
For your information, among the four devices in the S10 lineup, only the S10 5G came with 25W fast charging at the time of launch, while the rest three devices, the S10e, S10, and the S10 Plus remained with 18W fast charging.
People were quite disappointed that Samsung is not offering 25W fast charging in these devices even after paying a hefty amount for them. It is not like equipping them with 25W fast charging is a costly affair, as even smartphones that cost half of what the Galaxy S10e does have up to 30W fast charging. Samsung soon reacted upon customer's feedback and revealed its plan to upgrade the S10e, S10, and the S10 Plus with 25W fast charging via an update. And today, we finally see that update. This comes as a great new for S10 users, as they can now charge their phones faster.
Samsung hasn't mentioned in the changelog which fast charging protocol the S10e, S10, and the S10 Plus will use for 25W fast charging. However, considering that the S10 5G uses USB Power Delivery protocol, it is most likely that these smartphones might also use USB PD. Note that the bundled charger neither has USB PD, nor it can churn out 25W. To take advantage of 25W fast charging support, you will have to buy/use a USB PD charger with a 25W output.
What About the Super Night Mode?
Well, the Super Night mode is similar to the Google's Night Scene mode. In this mode, the camera captures multiple images with different aperture values and combines them to produce the final image. This, theoretically, offers better lowlight image quality. Most flagship smartphones launched this year have a similar feature for brighter and sharper images in lowlight conditions. The Galaxy S10 smartphones were the only ones that were left out, and therefore, they couldn't offer a lowlight image quality as good as their competitors. Hopefully, with this update, the S10 smartphones might be able to keep up with the competition.
Thanks for reading till the end of this article. For more such informative and exclusive tech content, like our Facebook page