Highlights
All three new features will be available as standalone applications.
Samsung Wallet app offers both Samsung Pay and Samsung Pass benefits.
Samsung is ready to unveil next-gen Galaxy Watch models next week.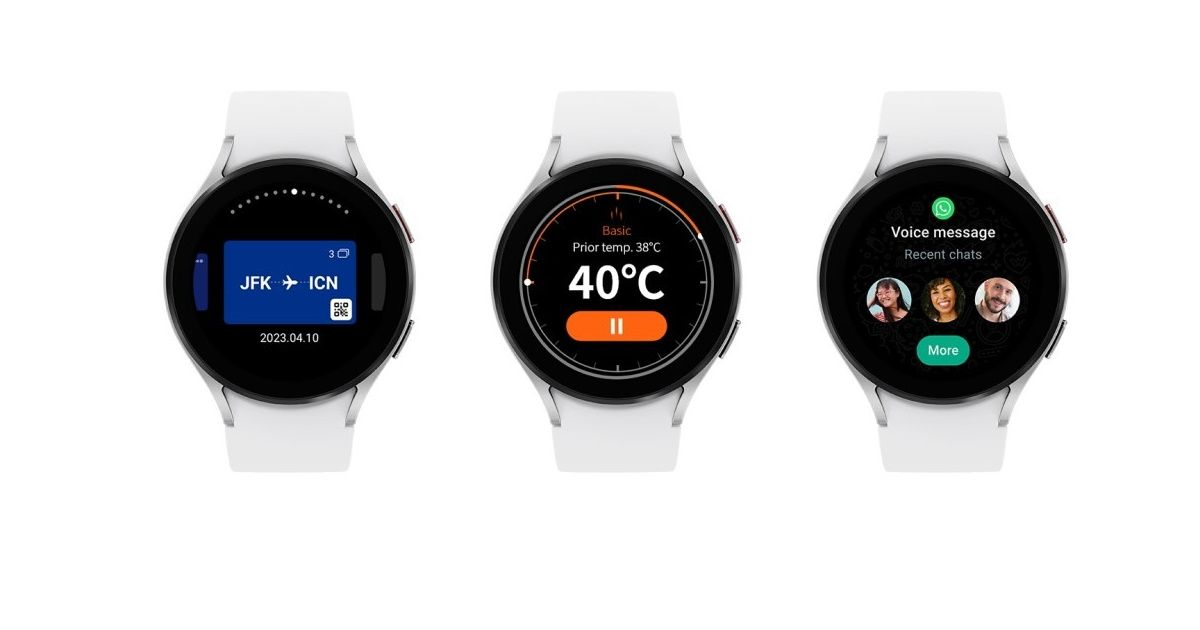 Samsung Galaxy smartwatches are already quite powerful and feature-rich, which makes them a good Apple Watch alternative. The team has now announced three new features that will make them even better. These smartwatches are now receiving Samsung Wallet, Thermo Check, and WhatsApp support. Here is what this means and when you can expect to receive them.
Samsung Galaxy Watch Update Brings Three New Apps
The latest blog post from Samsung has revealed Galaxy Watch users will receive three new apps in the near future. These are Samsung Wallet, Thermo Check, and WhatsApp. The update aims to make these smartwatches a lot more functional and useful for users.
Samsung Wallet is an app that delivers both Samsung Pay and Samsung Pass functionalities. It is a single app that helps users with payments and managing IDs, tickets, boarding passes, passwords, and more. The app has been available on Galaxy smartphones for quite some time and is now finally coming to Galaxy Watches. It will save users from the hassle of taking out their smartphone whenever they need to make a payment or show one of the documents/tickets.
Thermo Check is a new feature from Samsung. It is powered by the Skin Temperature API, which is part of the company's Privileged Health SDK. It will help users measure the temperature of things around them without requiring physical contact. It utilizes advanced infrared technology available on the Galaxy Watch to make this work. Samsung says this new feature will debut on the upcoming Galaxy Watch and then expand to older models, including the Galaxy Watch 5 series. It means we will hear more about the feature at next week's Galaxy Unpacked event.
Lastly, Samsung is bringing WhatsApp to Galaxy Watches. The support is part of the standalone WhatsApp app release on Wear OS 3. This is the reason you will find the app on many other smartwatches, too. It is already available for users of Galaxy Watch 5 and Galaxy Watch 4. The app supports initiating chats, making phone calls, and sending voice messages directly from the smartwatch.
This new announcement from Samsung has come right in time for the next-gen Galaxy Watch 6 series launch on July 26. The new smartwatches are widely speculated to be powered by the Exynos W930 processor. The physical rotating crown is expected to make a comeback this year on the Classic variant. The reports suggest these watches will also support recording irregular heart rhythms.
At the same event, the company will also take wraps off the next-gen foldable Galaxy Z Fold 5 and Galaxy Z Flip 5. Other products expected to be unveiled at the event include the Galaxy Tab S9 tablet series and Galaxy SmartTag 2 object tracker.