Highlights
SonyLIV is removing the Live TV channel support from its application.
Customers can watch the live TV channels on the platform till August 30, 2023.
SonyLIV Premium subscription starts at Rs 299 per month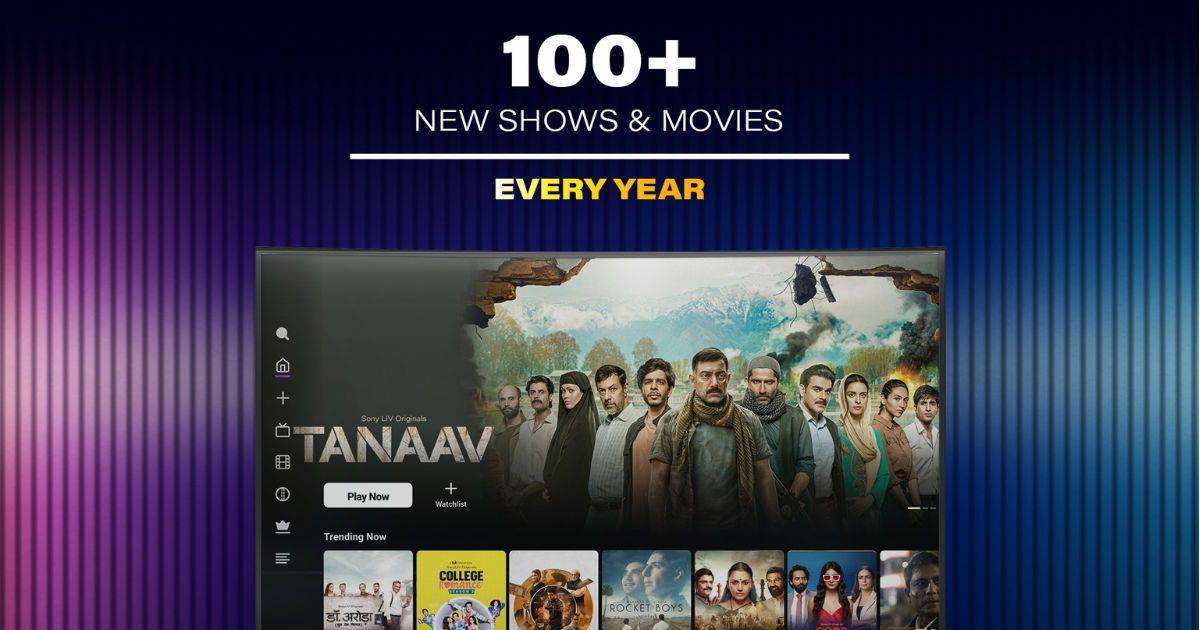 SonyLIV has confirmed that it is making a big change on its platform. The OTT platform is reportedly removing the support for its Live TV channels from the platform. Earlier, customers were able to watch certain TV channels and their shows on the platform on both mobile and desktop websites. Now, from August 30, 2023, users will not be able to watch the live channels on SonyLIV. Here's what you need to know.
SonyLIV to Stop Showing Live Channels on its Platform
As per the latest information, multiple users are getting messages from the platform delivering this sad news. The message says that the Live TV channels will be discontinued from SonyLIV from August 30, 2023. The brand has also updated the Term of Use policy to reflect the latest changes.
For the unintended, SonyLIV has a Live TV section where it shows live telecasts of various Sony-owned channels, including Sony Set, SAB, Sony Marathi, Sony Max, and BBC Earth. So, from August 30, users won't be able to see these channels and their content on the platform. That said, the major reason behind removing these live channels is not known at the time of writing. However, three could be different factors in the play.
One could be the shrinking user base of SonyLIV, which is forcing the company to limit its availability. Another reason could be the fact that the company wants people to subscribe to their channels on the set-top boxes. That said, these are just mere speculations a,nd we might get to see somore information soon
SonyLIV Subscription Details
SonyLIV offers different plans for its customers. To start with the first plan, it comes with a price tag of Rs 599 for one year. The Mobile Only plan allows customers to watch all the SonyLIV content on one mobile device at a time. Then comes SonyLIV Premium plans. We have Rs 299 monthly plan, Rs 699 six-month plan, and Rs 999 yearly plan. The Rs 699 and Rs 999 allow users to watch the content on two devices at the same. Apart from this, all three subscription plans offer similar benefits, including full access to the SonyLIV Premium catalogue in Full HD resolution, stereo 2.1 audio support, and more.