Highlights
Spotify is removing three popular features from its free tier in India.
Free users will not be able to manually seek on the music timeline and will be restricted from using the repeat mode.
Spotify will not increase its Premium subscriptions anytime soon.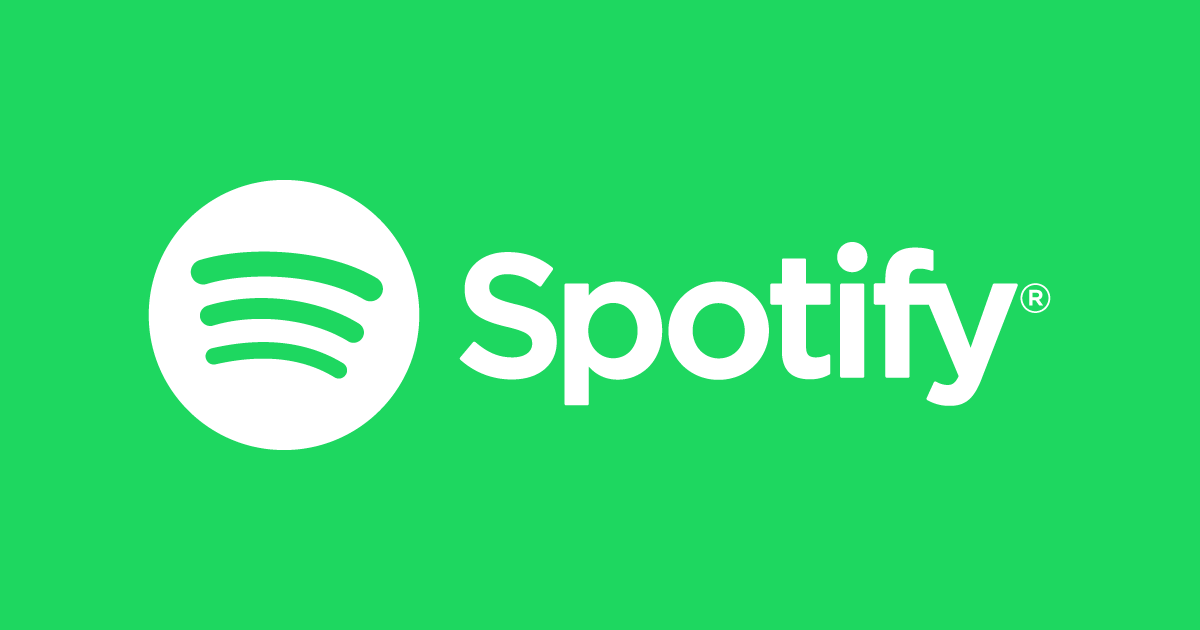 Spotify has added listening restrictions for its free users in India. The platform has removed features like repeat and manual shuffle from its free tier. Spotify is trying to push users towards its Premium subscription with this move.
Spotify currently has a 26% market share in the music streaming industry in India, as per Statista. The Managing Director of Spotify India has said that the company will be focusing on regional music, and exploring multiple genres to expand its library in India.
Spotify's New Restrictions for Free Users in India
Starting from October 9, free users of Spotify in India will be deprived of 3 popular features.
Users won't be able to seek and go back to a specific part of the song.
Repeat Mode will get disabled.
Users won't be able to shuffle songs manually and will be forced to use Spotify's Smart Shuffle recommendations.
These features will be available only to Spotify Premium users. Before this, the difference between the free plans and paid plans of Spotify was limited to ads and the ability to download songs.
Spotify has mentioned that they have NOT imposed any restrictions on the number of songs that a user can play. The free tier will continue to let users stream as much music as they want, with the above three restrictions.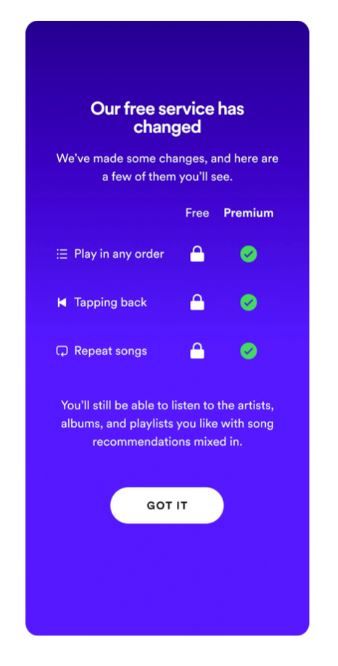 Amarjit Singh Batra, Indian Managing Director of Spotify, has officially confirmed these changes to the free plan of Spotify. He also added that Spotify has no plans to increase the subscription prices in India.
Instead of hiking prices, Spotify will introduce more features to the Premium plan to drive users from the free plan. Batra also said that Spotify wants to free users from listening to low-quality pirated music. The platform is confident that it will offer the best music streaming experience for free users, as compared to the competition.
The ultimate goal of Spotify in India is to bring more users to its free plan by introducing regional music with multiple languages and genres. The platform will then try to convert its free users into paying subscribers by offering a seamless music streaming experience.
Spotify's 5-Year Journey in India So Far
Spotify was officially launched in India in Februrary 2019, after a long wait by Indian users. The platform was competing directly against Gaana, JioSaavn, and Wynk Music.
Back then, Gaana was the market leader in the music streaming industry in India with a market share of 30%, followed by JioSaavn and Wynk. At the time of its launch, Spotify was lagging behind its rivals with a smaller library. However, it was way ahead of its competition in terms of in-app experience.
Spotify soon started gaining popularity for its interactive user interface, and recommendations. The platform was also constantly expanding its music library, and even releasing exclusive titles with top music creators. As of today, Spotify is the biggest music streaming app in India with a market share of 26%, ahead of its rivals JioSaav, Gaana, Wynk, and even Apple Music.