Highlights
Twitter Hiring will let companies show Featured Jobs on their profiles.
Twitter Hiring will likely be limited to verified organizations.
The job listing feature is yet to be announced officially but a dedicated Twitter account has already been created.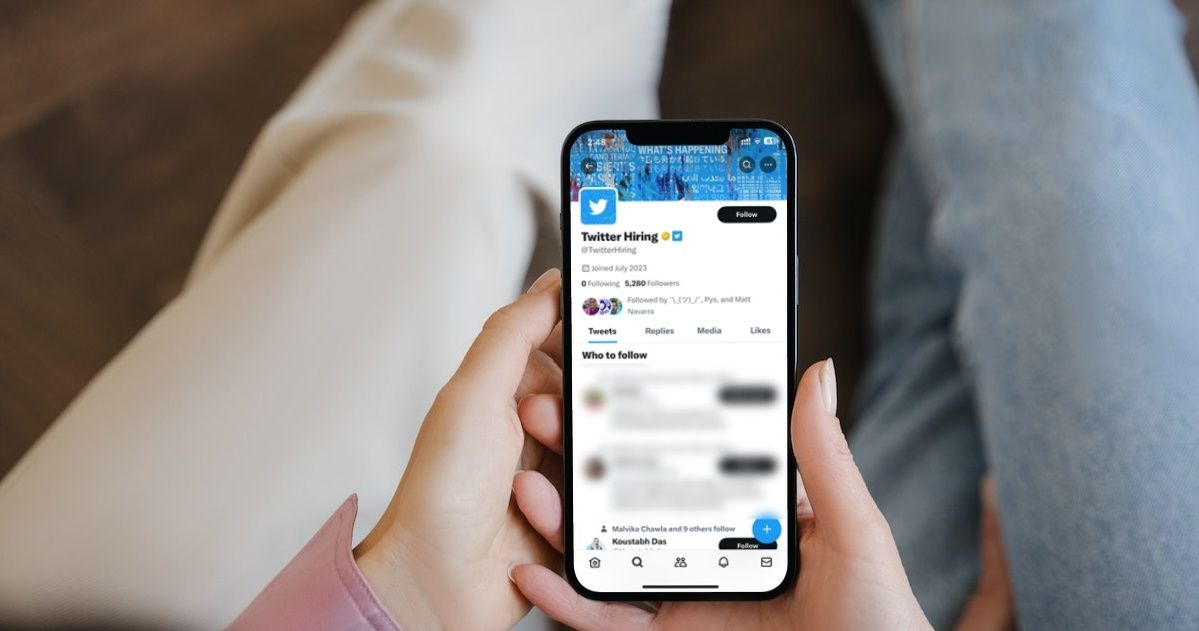 It is not a hidden secret that Elon Musk's ambition for Twitter is to turn it into a super app called X. He wants the platform to become an "everything app" like WeChat in China. This is the reason you may have heard about Twitter working on features that go beyond a social media app territory. One such new feature that has now been spotted is letting verified organizations post job listings on Twitter profiles. This will not only help companies but also users looking for new job opportunities just like LinkedIn.
Twitter Hiring for Verified Organizations Coming Soon
As tweeted by app researcher Nima Owji (@nima_owji) and first reported by TechCrunch, Twitter seems to be closer to releasing a new feature called Twitter Hiring. The new feature is said to work exactly the way its name suggests. It is meant to help companies find new talent and users find new jobs.
Owji's tweet features a screenshot that details some important details. The first thing to note is that Twitter Hiring is a free feature for Verified Organizations. These are the companies that have a Golden verified badge on the app. The feature will let these companies post jobs, feature jobs on their profiles, and attract top talent to open positions.
A verified organization will simply need to connect a supported Application Tracking System (ATS) or XML feed to the profile. Twitter will then be able to show the latest job listings easily. A company can show up to five Featured Jobs on the profile which will be visible to anyone who visits their profile.
The report says when users will tap on a job listing, they will be taken to the company's website for further processes like checking job details and submitting an application. It seems like the Twitter profile will only show the job title and whether it is a remote or on-site opportunity.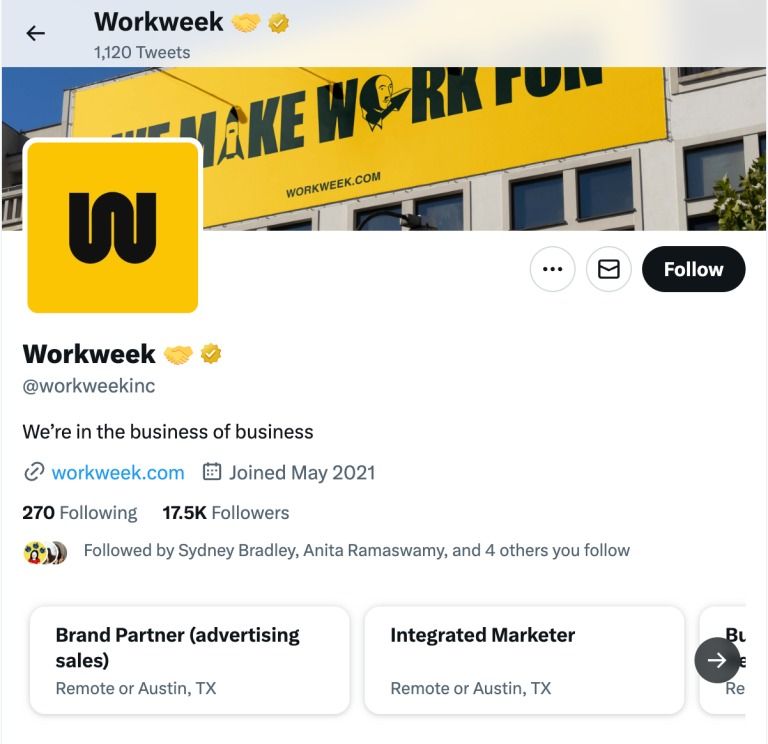 For some unknown reason, Workweek's job listings on Twitter are not visible at the time of writing this. It could just be a test from the company as it looks to try the feature ahead of the release or a pre-mature rollout. Nevertheless, Twitter has created a dedicated Twitter Hiring account which is still live.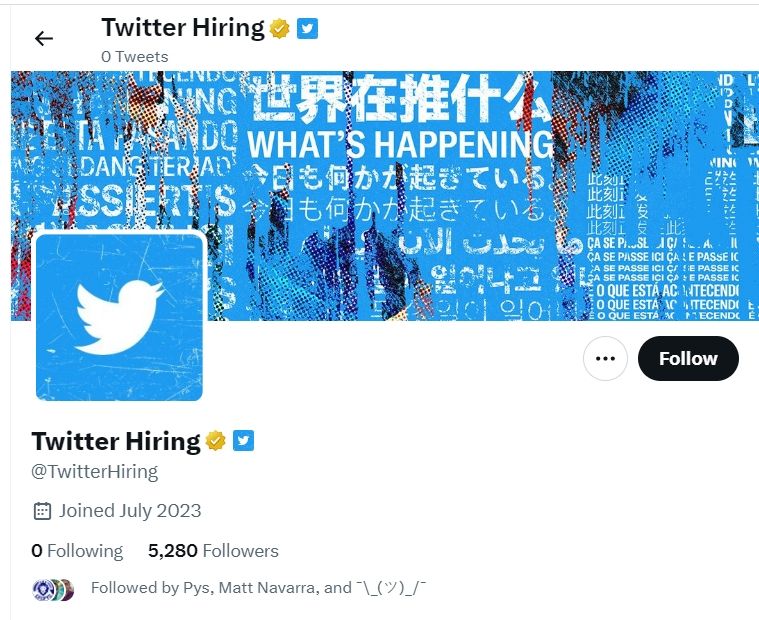 The Twitter Hiring account is currently missing a bio and it is yet to send a tweet as well. It seems like we will see some activity from the account once the feature gets announced officially.
A lot of significant things have been happening at Twitter in recent times. It recently started sharing ad revenue with verified users on the platform. An eligible user also needs to have at least 5 million impressions on his posts in each of the last three months.