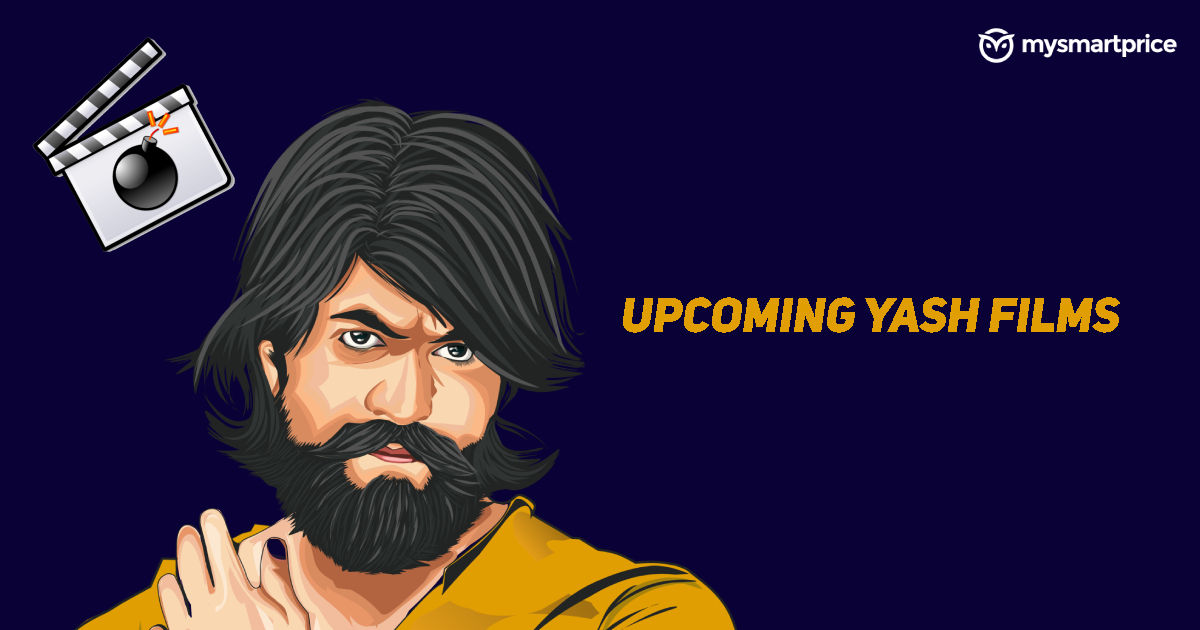 Get ready to dive into the exciting world of Yash's upcoming movies in 2023! With a stellar lineup of films on the horizon, Yash, the charismatic actor of 'KGF' fame, is all set to take the silver screen by storm once again.
In this article, we'll unveil the release dates, star-studded casts, budgets, intriguing storylines, and much more about the much-anticipated films that Yash has in store for his fans in 2023. Join us as we explore the future projects of this dynamic and immensely talented actor!
List of all Upcoming Yash Movies
| | | |
| --- | --- | --- |
| Movie Name | Release Date | Director |
| Bhagyanagaram | 22nd December, 2023 | Raghu Jaya |
| My Name Is Kirataka | 22nd September, 2023 | Anil Kumar |
| Googly 2 | 5th December, 2023 | Pawan Wadeyar |
| Yash 19 | To be announced | Geetu Mohandas |
| KGF 3 | To be announced | Prashant Neel |
| Ramayana | To be announced | Nitesh Tiwari |
My Name Is Kirataka
The plot of this Romance-action movie happens to revolve around a long-running dispute that exists between two neighbouring villages, each of the two being home to opposing criminal groups who are engaged in a never-ending battle. Nandisha, (played by Yash) Aka Gooli, has been portrayed as a carefree traveller with no established purpose in life, is seen navigating his path through the daily struggles of life but is embraced by an intimate circle of devoted friends who stick by him at all times and totally back him in every single one of his endeavours.
Cast: Yash and Nandita Shwetha
Release date: 22nd September, 2023
Genre: Romance and Action
Director: Anil Kumar
Producer: Jayanna and Bhogendra
Also Read: Upcoming Kannada Movies on OTT with Release Dates
Googly 2
Sharath (Played by Yash) continues to live his carefree life until he crosses paths with Swathi (played by Kriti Kharbanda). What started as a chance encounter in college soon takes an unexpected turn when the duo falls in love with each other but gets separated due to a small misunderstanding.
Cast: Yash and Kriti Kharbanda
Release date: 5th December, 2023
Genre: Comedy- Action
Director: Pawan Wadeyar
Producer: Jayanna, Bhoghendra, Bhogendra
Yash 19
The beloved Kannada superstar Yash is expected to star in another action-crime gangster film but what makes this movie more exciting is the fact that the plot and storyline of the film will be given and directed from the perspective of a female filmmaker. Filmmaker, Geetu Mohandas has created a buzz in the Kannada film industry in regards to her upcoming project with Yash, it is also believed that Tovino Thomas and Samyuktha are also going to be a part of this film. No official announcements have yet been made by the makers of the movie and it is expected that some news regarding Yash 19, will pop up in the month of September.
Cast: Yash, Tovino Thomas, Samyuktha
Release date: To be announced
Genre: Crime- Action
Director: Geetu Mohandas
Producer: Lohith NK
Also Read: New Kannada Movies on OTT
KGF 3
As per the expected storyline, it is believed that the movie will take off from the ending of the previously released KGF Chapter 2. Rocky's quest with the Indian Government will continue to hit the screen and the fans might expect a bunch of unexpected plot twists in the soon-to-be-released movie. The plot and production details of KGF Chapter 3 are under wraps and no word has been whispered yet but it is believed that the upcoming addition to the film series will continue to garner the love of the audience members just like the previous films.
Cast: Yash, Sreenidhi, and others
Release date: To be announced
Genre: Action and Crime
Director: Prashant Neel
Producer: Vijay Kiragandur
These are all upcoming movies that will be featuring Yash. Keep watching this space for more such content!