Highlights
The Xiaomi Pad 6 offers an all-metal build
It starts at Rs 26,999 in its base 6GB RAM and 128GB storage configuration
The Xiaomi Pad 6 scored 8.4/10 in our review.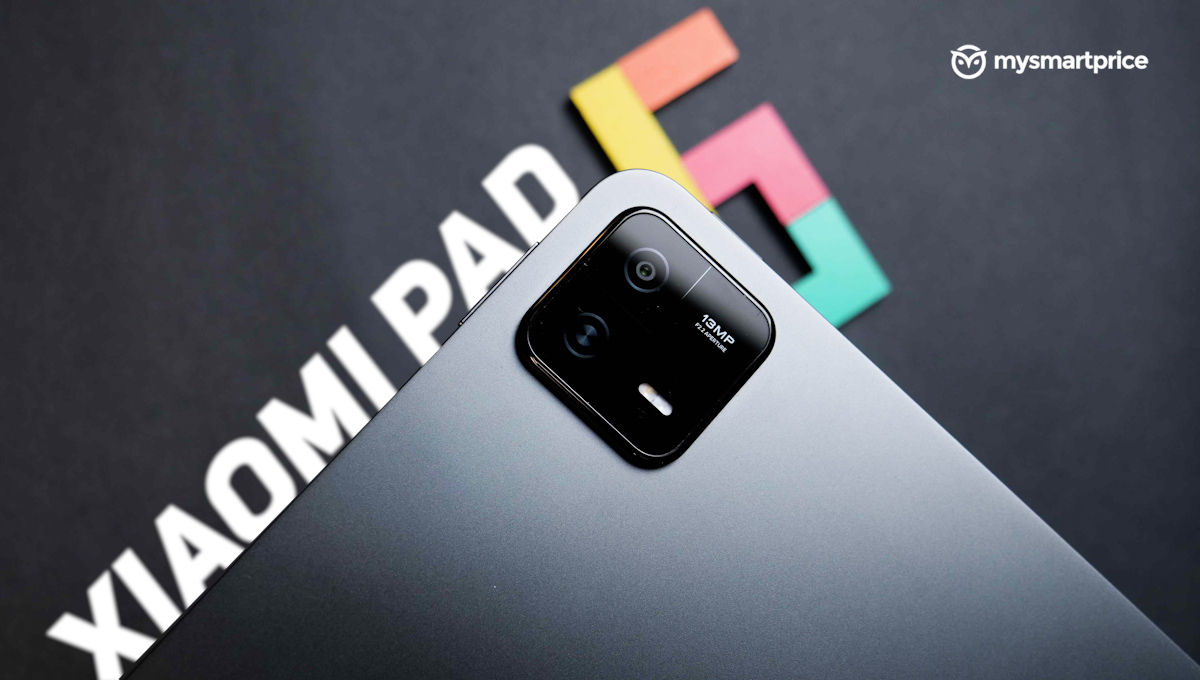 Xiaomi hit it out of the park last year with the Pad 5 – it boasted an upmarket, premium design and a clean-yet-functional software experience without compromising performance. It even came with a 120Hz display, a feature unheard of in its particular price category. But within a year, the market picked up the pace, with Realme, Motorola, and OPPO all launching their budget slabs and, lest we forget, the 8th-generation iPad. While Xiaomi still has the upper hand with performance, a few things still need to be fixed. Does the Xiaomi Pad 6 finally gets things right? Read on to know.
What Is Good?
Great value for money
All-metal build
Great standby time
Clean, functional software
Guaranteed availability of peripherals
What Is Bad?
Slow charging
Average outdoor legibility
No cellular option
Xiaomi Pad 6 Review: Design and display
The Xiaomi Pad 6 features a metal unibody
Its rear camera deco is reminiscent of the Xiaomi 13 Pro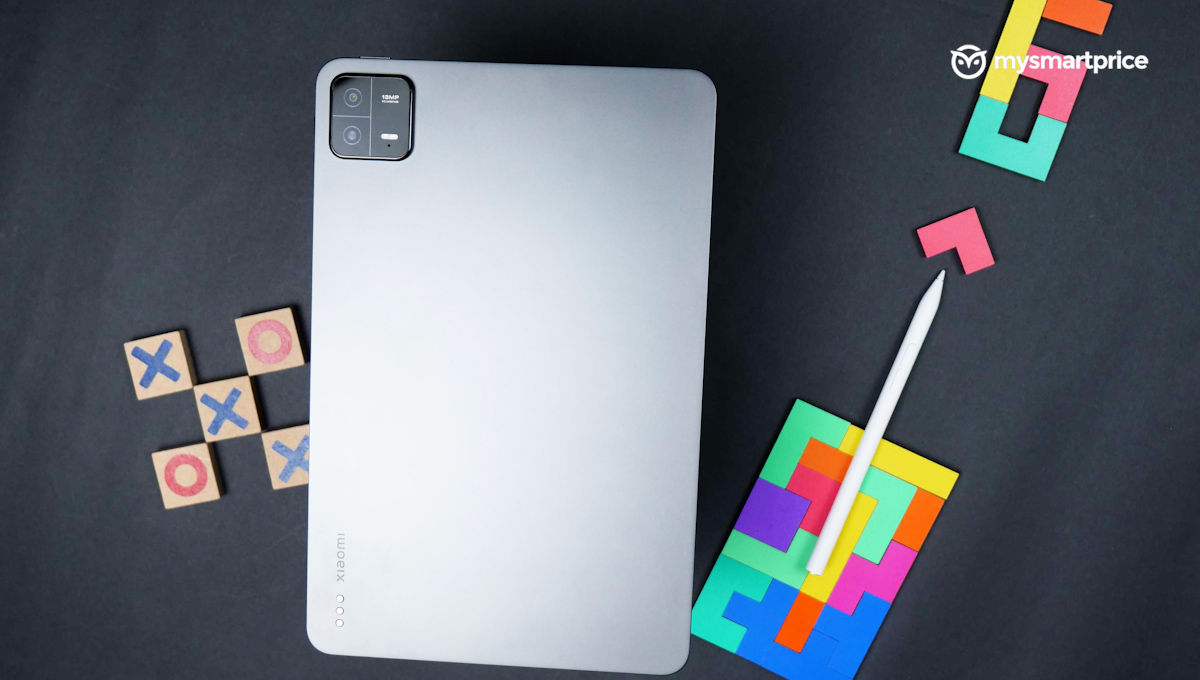 The Pad 6 builds on the iPad Air-esque design of the Pad 5, but this time, they've experimented with an all-metal build. The physical dimensions of Pad 6 have also increased this year, and the metallic pogo pin connectors on the frames of Pad 5 have been moved to the rear panel. The rear camera design is now in sync with the Xiaomi 13 Pro, attempting to bring a touch of luxury at this price. The power button and volume rocker placement are still the same. Despite the all-metal construction, Xiaomi has managed to reduce the weight of the tablet by 20 grams, weighing well under half a kilo. It's evenly balanced, and we felt perfectly comfortable holding it while watching a TV series.
In terms of durability, the display is made of Corning Gorilla Glass 3 and has an IP53 rating for dust and water resistance. There are four speakers dispersed symmetrically around the top and bottom frames and a single physical port in the form of USB Type-C – that's right, there's no 3.5mm jack this time as well.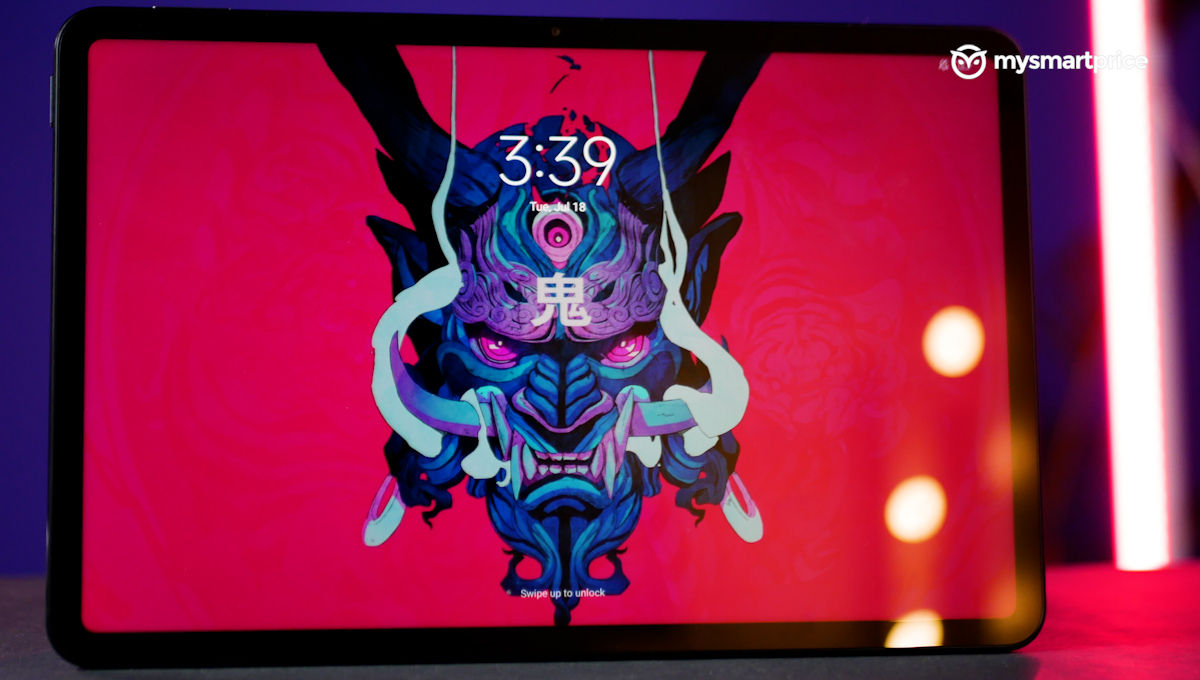 At the front, the Xiaomi Pad 6 has an upgraded 11-inch display with a better refresh rate (144Hz) and resolution (2.8K or 2,880×1800). We couldn't try the two tablets side-by-side, but the difference in smoothness and crispness of the display came to our notice immediately. But, we wish they would have increased the brightness of the display as well because we struggled a bit to use the Pad 6 under direct sunlight. To ensure a quality media consumption experience, Xiaomi has added HDR10 and Dolby Vision support on apps like Netflix and Hotstar Disney+. We quite liked the display for the price, especially for how well it could manage the contrast and vibrancy despite being an LCD.
The Dolby Atmos-tuned quad-speaker setup is fantastic. Because the four speakers allow for more granular control over the stereo sound, you get to experience sounds from all four corners of the tab, making watching content entertaining.
Xiaomi Pad 6 Review: Hardware and performance
The Xiaomi Pad 6 is powered by Qualcomm Snapdragon 870 SoC
It comes in two storage and RAM configurations of 6GB/128GB and 8GB/256GB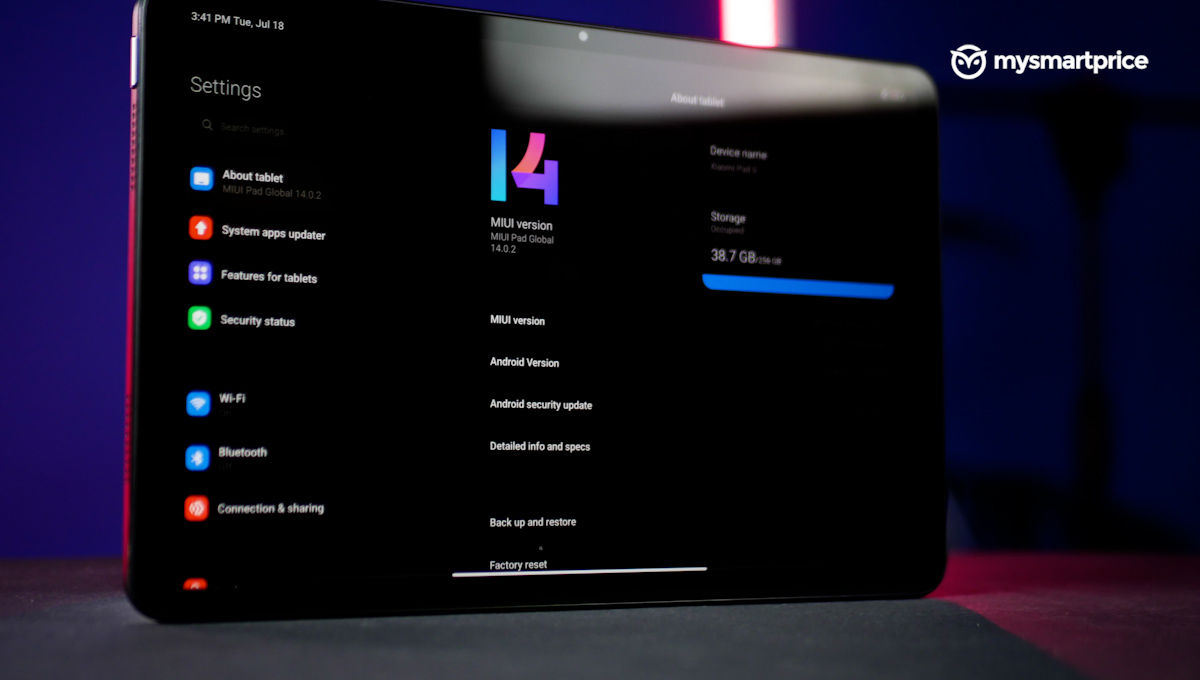 Over the last few years of performing performance and battery tests, there's been one chipset that's loved by our YouTube community more than anything else – Qualcomm's Snapdragon 870. It's a powerful yet efficient processor that offers fantastic thermal stability. The Snapdragon 870 powered two of last year's most-loved smartphones on our channel, the iQOO Neo 6 and Poco F4.
We are hyping it up like the introduction of a WWE wrestler because Xiaomi has fitted the Pad 6 with it. Across various tests and scenarios, the Pad 6 offers far better performance than its predecessor due to this chipset.
You can buy the tablet in 6/128GB and 8/256 GB. Xiaomi has used LPDDR5 RAM and UFS 3.1 storage to keep things quick.
Quick numbers for you – 808126 AnTuTu v10 score, 1308 and 3278 single and multi-core scores, respectively, on Geekbench v6. Clearly, this thing is no slouch. We were in awe of last year's Xiaomi Pad 5 because of how well it performed for a mid-range tablet, but the Pad 6 raises that bar by about 25% in terms of CPU performance.
However, given how quickly processors progress these days and how apps use the newer chipsets, the 870 will soon start to show its age. It's already two years old, after all.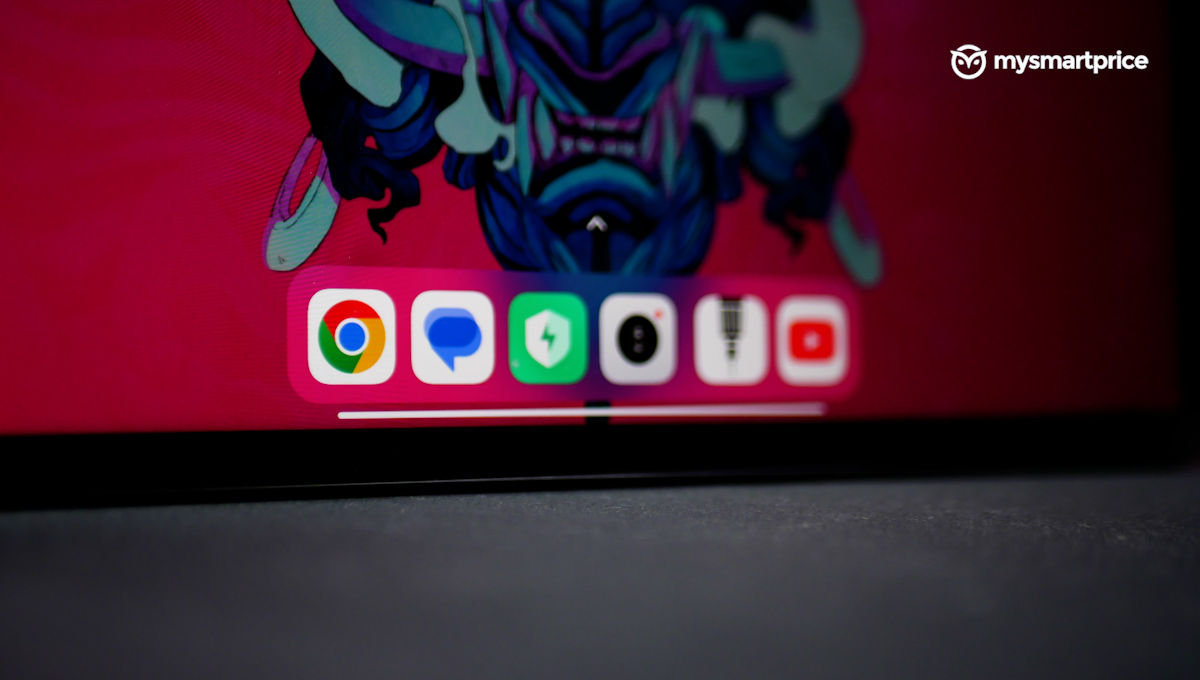 Still, it allows you to multitask like a champ. Xiaomi's dock, introduced last year, is still here, and it's every bit as fun and effective. You can fly from Google Docs to a YouTube video neatly with a couple of taps – no janky swiping with stuttery animations, and it's as simple as using a PC or Mac.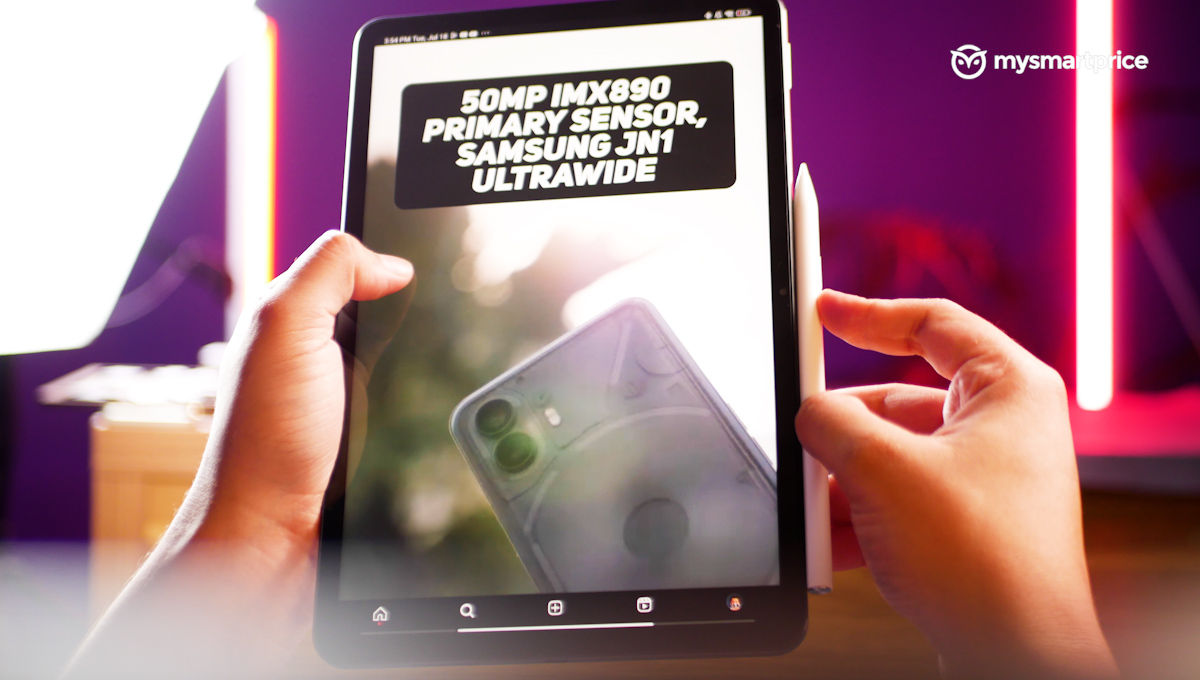 While Instagram looks pretty and is fully optimised for the display, there are some apps like JioCinema that aren't properly scaled. Technically, that's a drawback of Android, but this is one of those times when you feel like, 'damn, I wish I had an iPad.'
Xiaomi Pad 6 Review: Camera
The Pad 6 comes with a 13-megapixel primary camera and an 8-megapixel selfie camera
Its selfie camera is placed on the longer side of the display for easier access during video calls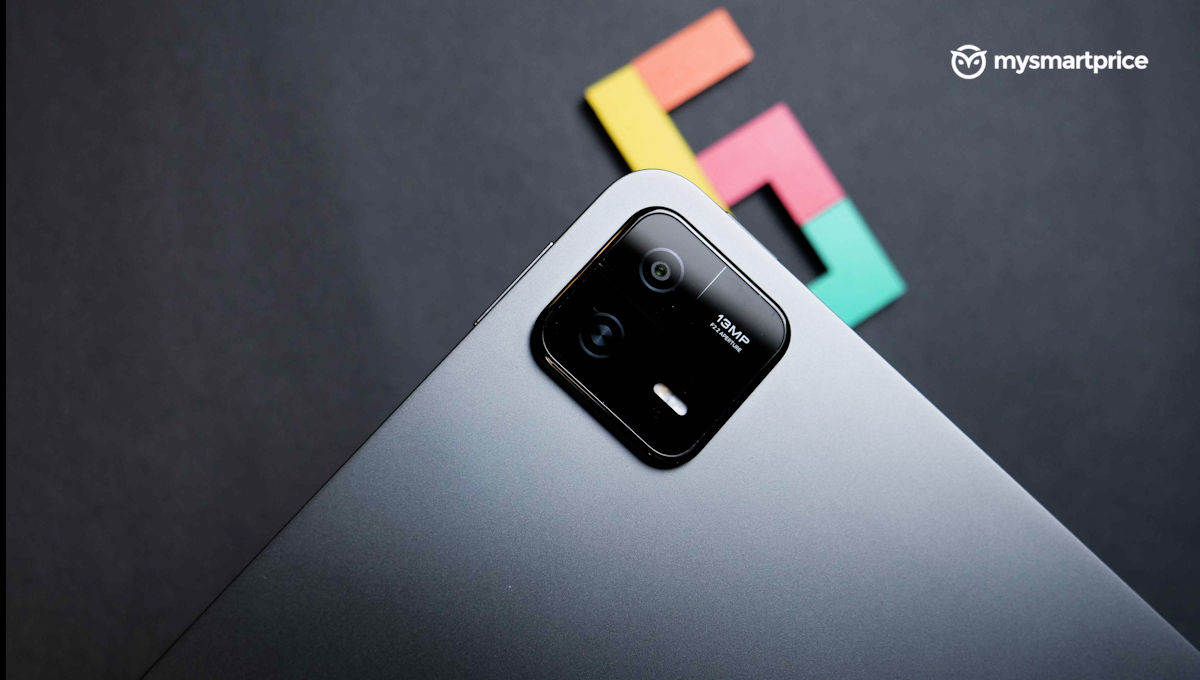 Let's be honest; nobody's that person who takes out a tablet to click precious moments, so we kept our expectations realistic while reviewing the Pad 6's cameras. It hosts a lonesome 13-megapixel rear camera and an 8-megapixel front-facing shooter.
It's excellent for clicking photos of documents, and its video stabilisation capabilities are surprisingly good. Low-light performance is dismal—nothing to write home about.
The Pad 6's selfie camera is on the longer side of the display, also known as the 'correct side' of the display – for some reason, its predecessor had one awkwardly placed on the shorter side. This change makes it easier to take video calls, especially when it is docked.
Xiaomi Pad 6 Review: Battery
The Xiaomi Pad 6 comes with an 8,840mAh battery capacity
It can last four a week with four-to-five hours of daily use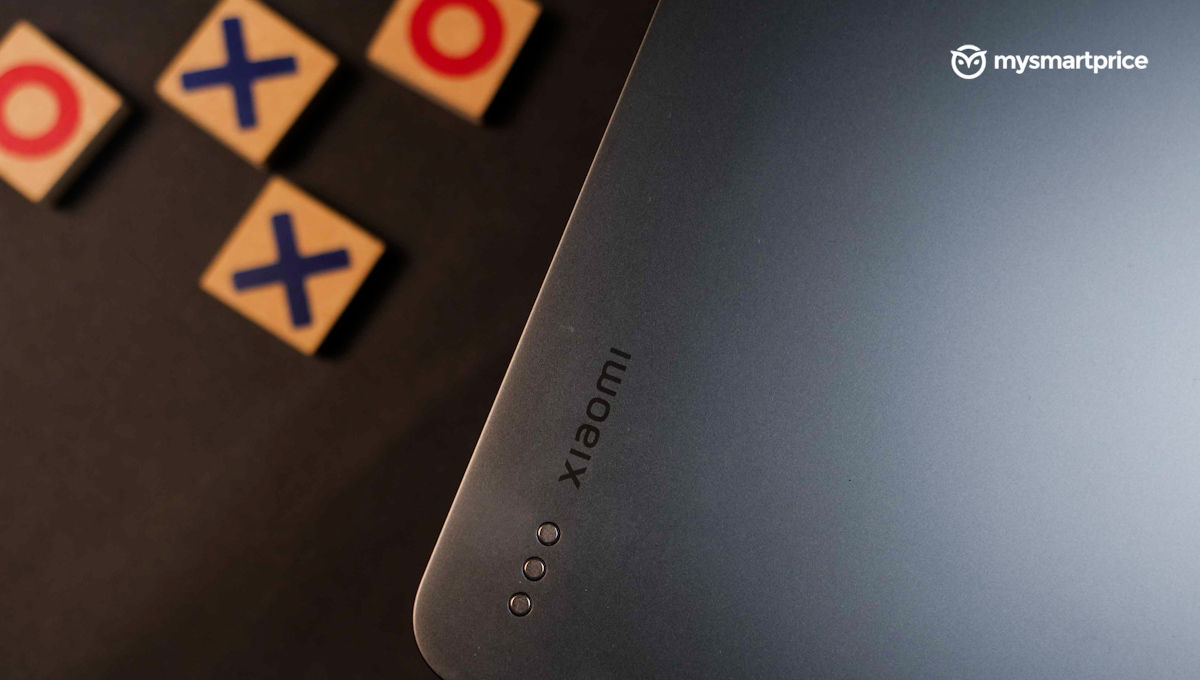 Despite a considerable bump in display size (and hence the overall dimensions), the Pad 6 has received only a 120mAh increase in battery size at an 8840mAh typical capacity. That's fine, given that the Pad 6 isn't intended to be a standalone, primary device for most consumers. So, with about four to five hours of moderate usage, which included a couple of 40-minute sitcoms, an hour-long BGMI session, and some productivity tasks, the Pad 6 could last five days.
The standby time is brilliant, however. We went almost a week without using Pad 6, which registered a loss of just 10% during this period! All this is possible due to intelligent notification and background app management.
Charging speeds aren't anything to write home about, and that's excusable given the non-primary nature of a device like this. With the bundled 33W charger, the Pad 6 takes about two and a half hours to charge.
Xiaomi Pad 6 Review: Verdict
After debuting their first tablet last year with a huge bang, Xiaomi's second-generation productivity champ is about making the experience smoother. It's an incremental upgrade, with a mildly bigger display, slightly faster processor, marginally bigger battery, and a design that syncs with their premium smartphone line-up. All that and the promise of constant availability of official peripherals will keep potential customers happy.
It's almost as if Xiaomi's confident that there's no competitor currently offering a cleaner, more polished tablet experience at this price. It's not always important to make something mind-blowing in every single generation of a product. But, given a thousand rupee price hike and no cellular connectivity, the Pad 6 provides less value in its fully loaded configuration than before.
Some more tablets will be launched in this segment soon, so it'll be interesting to see what unique features they bring to stir up the competition. Till then, the Pad 6 remains our top recently-refreshed pick.