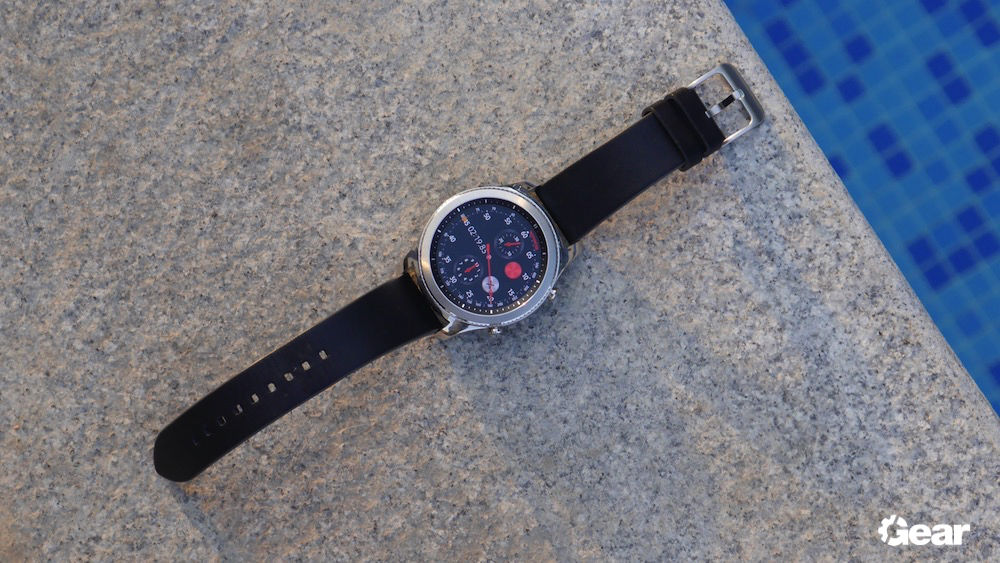 The Samsung Gear S3 smartwatch — the successor to the iconic and beautiful Gear S2 — was showcased just before IFA 2016 last year. The Gear S3 is available in three variants: Gear S3 classic (Wi-Fi + cellular), Gear S3 classic (Wi-Fi only) and Gear S3 frontier (Wi-Fi only). The latter two variants were launched in India last month for ₹28,500.
The Gear S3 classic and the Gear S3 frontier come with a bulkier design and an improved feature set from the Gear S2. They feature brighter displays, a loudspeaker for taking calls via Bluetooth, standalone GPS for improved activity tracking, full-fledged Samsung Pay (with MST), a newer processor, more RAM, and larger batteries. However, are these features worth the price? Let's find out in our review of the Gear S3 classic.
Samsung Gear S3 Classic: Design, Display, & Customizability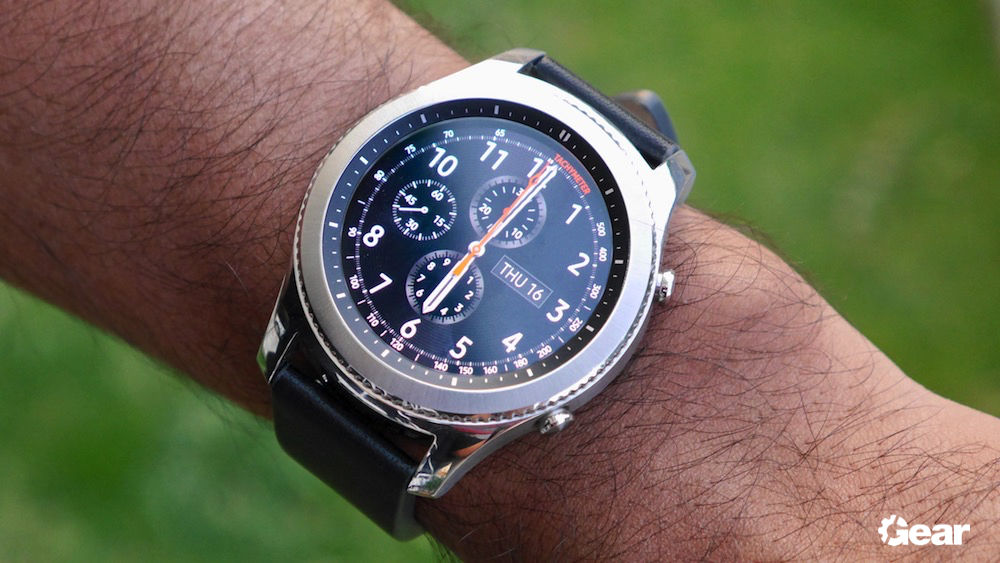 The Gear S3 classic is the most watch-like smartwatch I've ever used, thanks to its 22mm leather band and a 316L stainless steel case. The case feels solid and can take a beating (or deliver one, if you're feeling particularly pugnacious). It feels comfortable to wear, and in the month I used the watch, I haven't been inconvenienced by the large screen. Overall, the Gear S3 classic looks really good on the wrist, feels comfortable, and goes well with a variety of clothing, including formal wear as well as casual clothing. That said, it could be too big for some wrists.
The circular 1.2-inch display on the Gear S3 classic uses a Super AMOLED panel with a resolution of 360 x 360 pixels. The display is sharp, colourful, and can reach a peak brightness of up to 1000 nits. No wonder then, that the contents on the display look bright and clear even under direct sunlight. A new feature that Samsung calls 'Full Color Always On Display' allows the watchface to be displayed at all times, albeit with slightly lower brightness and graphics. The Gear S3 looks like a real watch thanks to this feature. However, if you use AOD mode, the battery life will essentially be halved.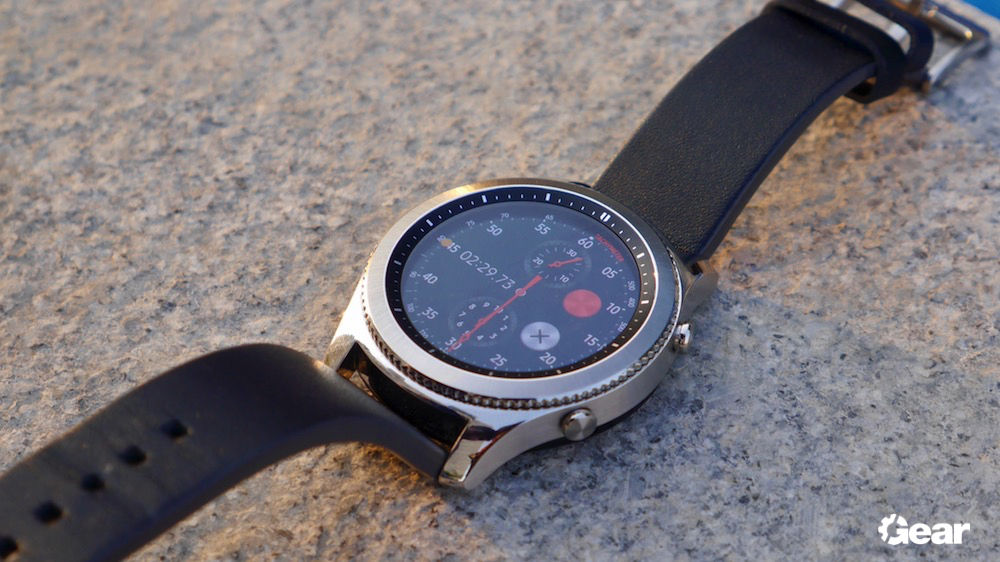 Since the watch comes with standard 22mm lugs, you can customise the watch bands to your liking. The Gear S3 classic comes with a slew of beautiful watchfaces, but more can be downloaded from the Galaxy Apps store. Plenty of watchfaces are available from popular watch-face design firms like WatchMaster, WatchMaker, Romanson, and Vektor Labs. When viewed as a regular watch, there really isn't a whole lot that's wrong with the Gear S3 classic. One of the main pitfalls of smartwatches have been their inability to pass off as regular watches, and that isn't an issue with the Gear S3.
Samsung Gear S3 Classic: Hardware & Software Performance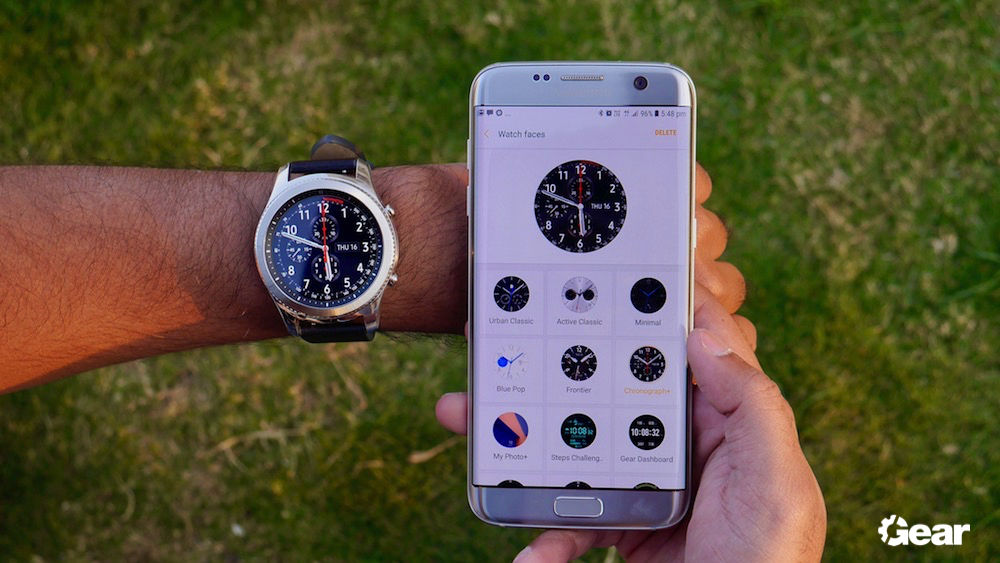 The Gear S3 uses a new Exynos 7270 SoC. This new chipset has a 64-bit dual-core 1.0GHz Cortex-A53 CPU built on Samsung's 14nm FinFET process and an ARM Mali-T720MP2 GPU. It also integrates an LTE modem, and supports a variety of sensors along with a power management IC. The chipset also comes embedded with 768MB RAM and 4GB of internal storage.
Since Samsung also focused on activity and fitness tracking, the Gear S3 classic comes with a range of sensors, including an accelerometer, barometer, gyro, heart-rate monitor, and a speedometer. There's also an ambient light sensor, but that's used for adjusting the display brightness automatically. There are built-in connectivity options like GPS, Wi-Fi b/g/n, Bluetooth 4.2, and NFC as well.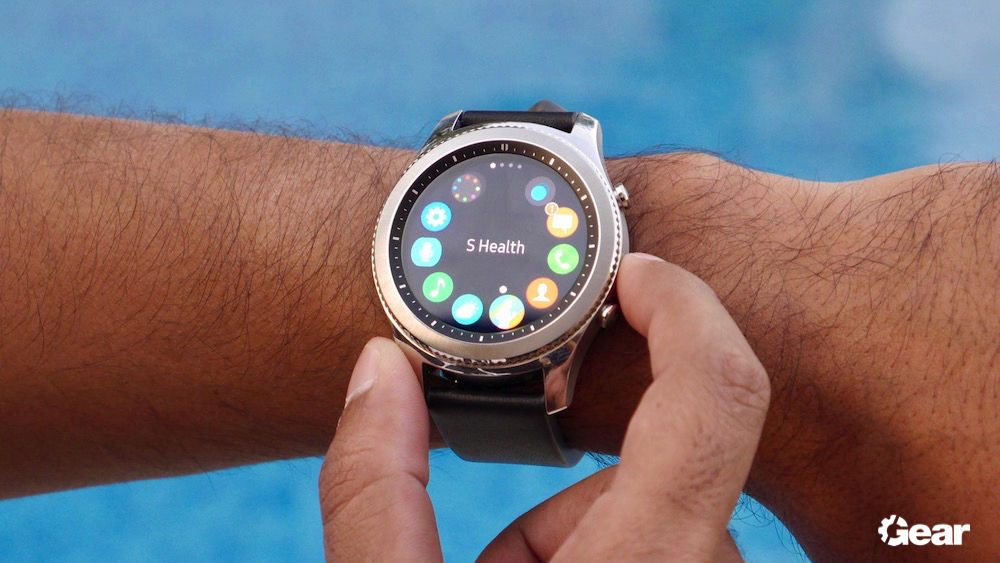 The Gear S3 classic runs the Tizen-based Wearable Platform 2.3.2 with a thoughtfully-designed UI laid out around the circular display and the rotatable bezel. You can control everything using the touchscreen display, rotatable bezel, and two physical buttons on the right side of the screen. You need to rotate the bezel to the right to access widgets, and left for accessing notifications.
The software runs without any hitches. Transitions between various menus, sections, and widgets are buttery smooth, a fact that you can't always say for Android Wear watches. You can easily transfer music and images to the Gear S3 using the Gear app on Android, but if you are using it with an iPhone, the process is quite complicated, especially for transferring music. Watchfaces and apps can be installed directly from the watch.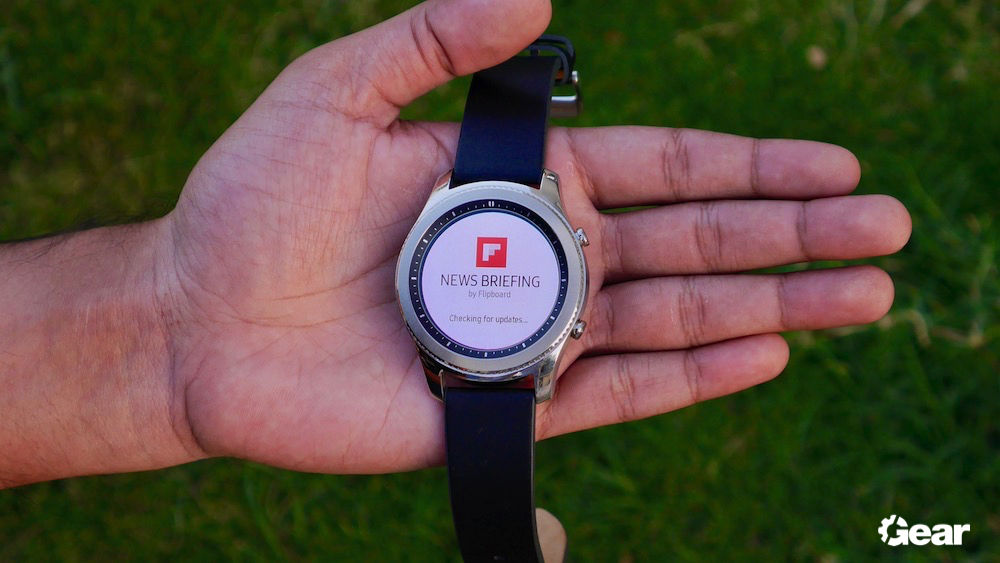 There are a few important apps like CNN, ESPN, Flipboard, Glympse, HERE WeGo, Pear, Spotify, Uber, and Workout Trainer, but the app collection is nowhere near that of the Apple Watch or Android Wear-based watches. Samsung needs to step up in this regard, and by a huge margin if it wants to be competitive with Android Wear or watchOS smartwatches.
There are lots of built-in widgets that show activity tracking information, and some tools like calendar and calculator. Flipboard and Uber have created dedicated widgets for the Gear S3 as well. Notifications are delivered without any lag, and you can reply to instant messages using a built-in T9 keypad or by drawing alphabets on the screen. However, you can't do much apart from replying to or dismissing notifications. In comparison, Android Wear or watchOS apps are much more useful in this regard.
Samsung Gear S3 Classic: Activity & Fitness Tracking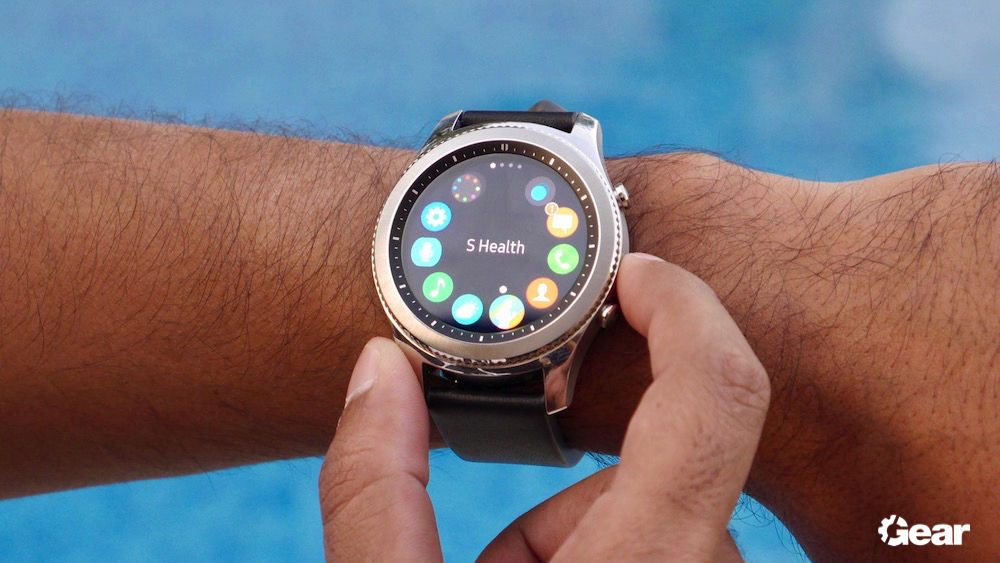 The S Health suite is one of the most feature-packed fitness and activity tracking apps out there, and the Gear S3 compliments it nicely. Samsung also brought social aspects to fitness with S Health, where you can compare steps taken and calories burnt with friends that are also using the app. The only thing that was missing in the Gear S2 was standalone GPS, and that has been added in the Gear S3. The smartwatch can now independently (and accurately) track runs and rides. One can also record intake of water and caffeine using a dedicated widget on the Gear S3.
The watch also features an optical heart rate monitor as well as automatic activity and sleep tracking. The only advantage that the Apple Watch Series 2 has over the Gear S3 in the fitness and activity tracking section is water resistance up to 50 meters, which makes it swim-proof. The Gear S3 is IP68 certified for dust and water resistance, but the rating is still not good enough to make it swim-proof, so I wouldn't advise you take your Gear S3 for swimming or even under the shower.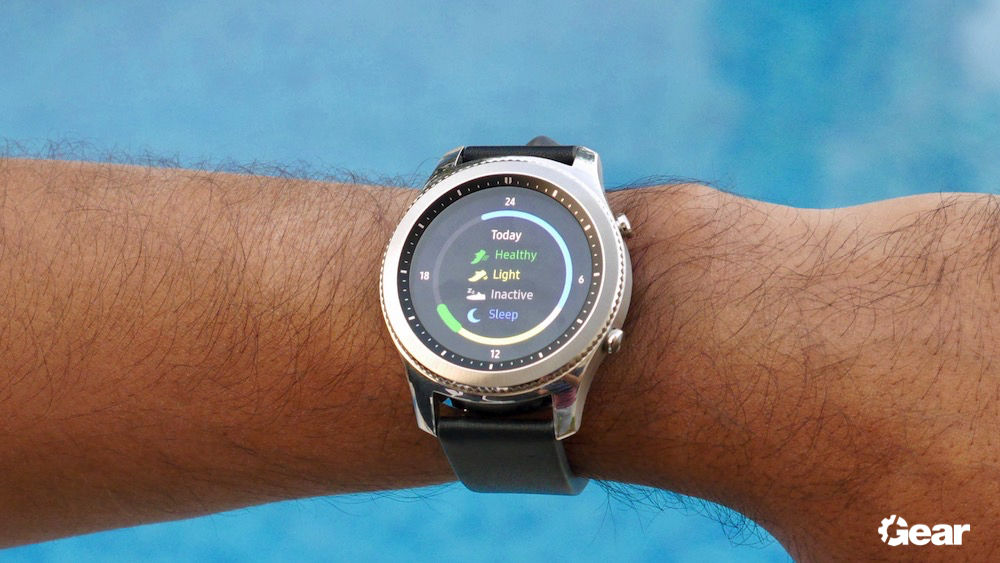 Coming to the actual fitness tracking accuracy, runs and rides were tracked accurately, thanks to the presence of GPS. However, you need to wait a few minutes before the watch locks onto GPS signals. The optical heart rate monitor, as far as these things go, isn't very accurate. This is clearly the case during high intensity workouts, wherein the monitor shows wildly-varying results. There's also a virtual assistant that reads out vital information from time to time while you're working out. While the Gear S3 comes with a slew of activity tracking functionality, it would've been even better if it could offered a Fitbit-style coaching service that motivated you to meet your goals.
Automatic sleep tracking on the Gear S3 is a hit-or-miss affair. Sometimes it was accurate to the minute, but sometimes it wouldn't detect the sleep at all. When it does, it tracks the quality of sleep and REM as well. You can see the data related to your sleeping patterns in the form of a chart. The watch also shows a weekly report that includes calories burnt, steps taken, stairs climbed, and average sleep time so that you can know where you can improve for the week ahead.
Samsung Gear S3 Classic: Battery Life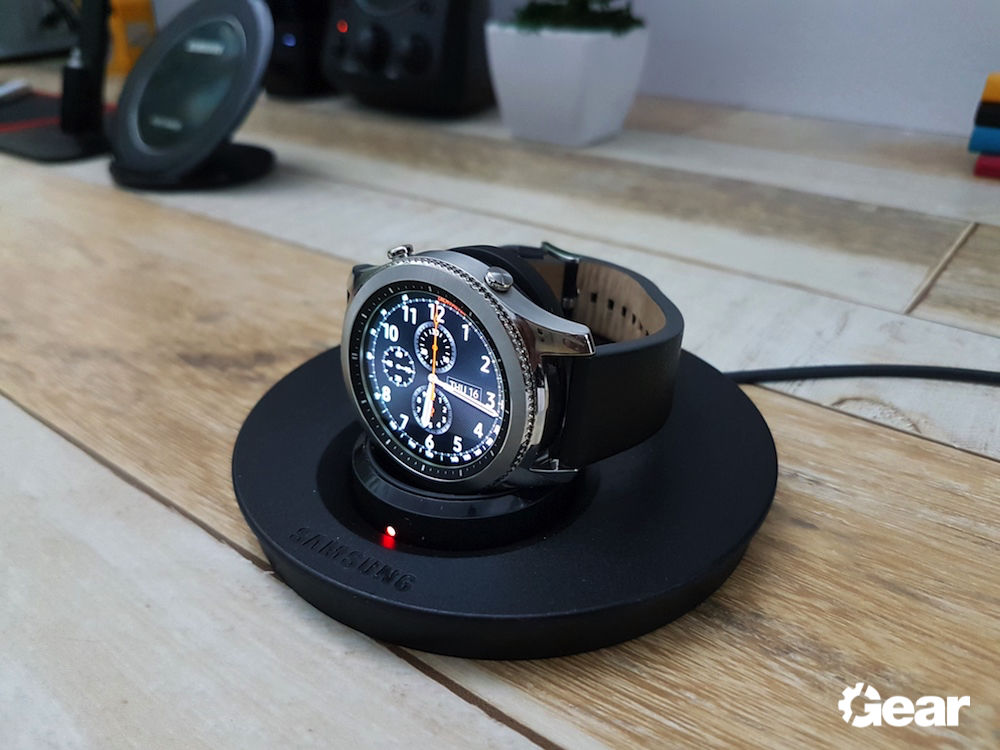 Samsung claims that its new smartwatch can last up to four days, and we found its claims to be true. The company achieved this by stuffing a larger capacity battery inside the Gear S3 (thanks to a bulkier design strategy that allowed a larger battery) and by complementing it further by using a power-efficient 14nm processor.
The Gear S3 classic uses a 380mAh battery, which is a considerable jump over Gear S2's 250mAh battery. However, it gets charged using a slow wireless magnetic charging dock (WPC compliant) that comes with the watch. For what it's worth, the charging setup looks cool thanks to a plastic base plate that can be paired with the magnetic charging dock.
The Gear S3 takes around 2.5 hours to get fully charged using the supplied charging dock, but that's too slow by modern standards. Rival brands are offering faster charging capabilities to their smartwatches.  In our testing, the Gear S3 classic lasted two full days with the AOD mode activated and four days with the AOD mode deactivated.
Samsung Gear S3 Classic: Conclusion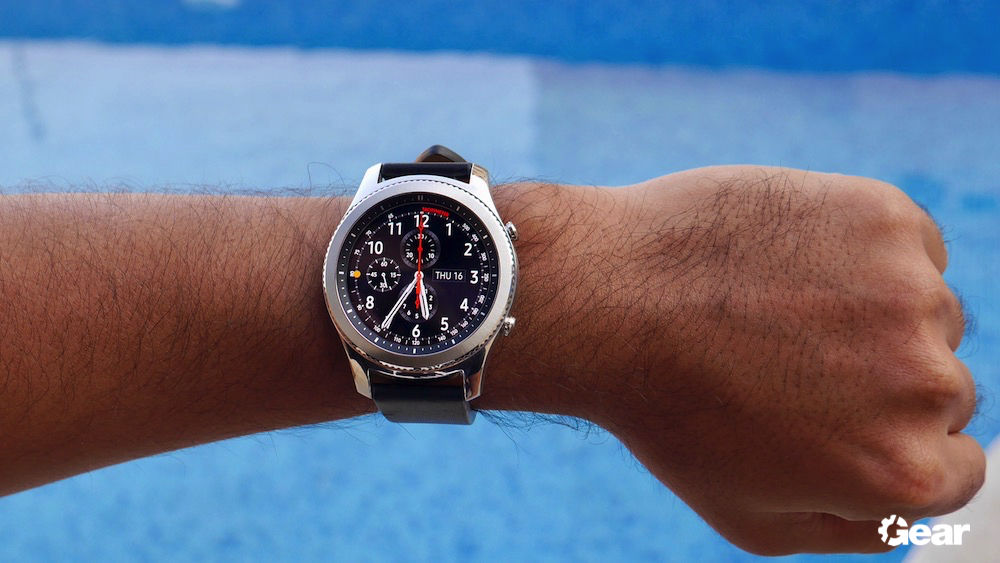 The Gear S3 classic is one of the best smartwatches out there right now. It looks like a real watch (thanks to its design and the Full Color Always On Display mode) and feels comfortable on the wrist, which should remove all the awkwardness of wearing a smartwatch. Moreover, it doubles up as a full-fledged activity and fitness tracking device. But, is it worth the money?
Well, I don't think any smartwatch is worth the price tag, and these devices aren't a necessity to most people, at least not yet. If you have money to spend, and if you're into fitness tracking, the Gear S3 is a great pick. However, Samsung needs to improve the app situation. The company should also release a smaller-sized variant of the Gear S3 that fits smaller wrists.
Samsung Gear S3 Classic
₹28,500
Design, Display, and Customisability
9.0/10
Activity & Fitness Tracking
9.0/10
What Is Good?
Excellent display
Looks like a real watch
Great combination of circular UI and rotatable dial
Can act as a Bluetooth headset
Fast and fluid performance
Long battery life
What Is Bad?
May be too big for some wrists
App support not as good as Apple Watch's
Needs a better voice assistant
Loudspeaker could be better
Thanks for reading till the end of this article. For more such informative and exclusive tech content, like our Facebook page