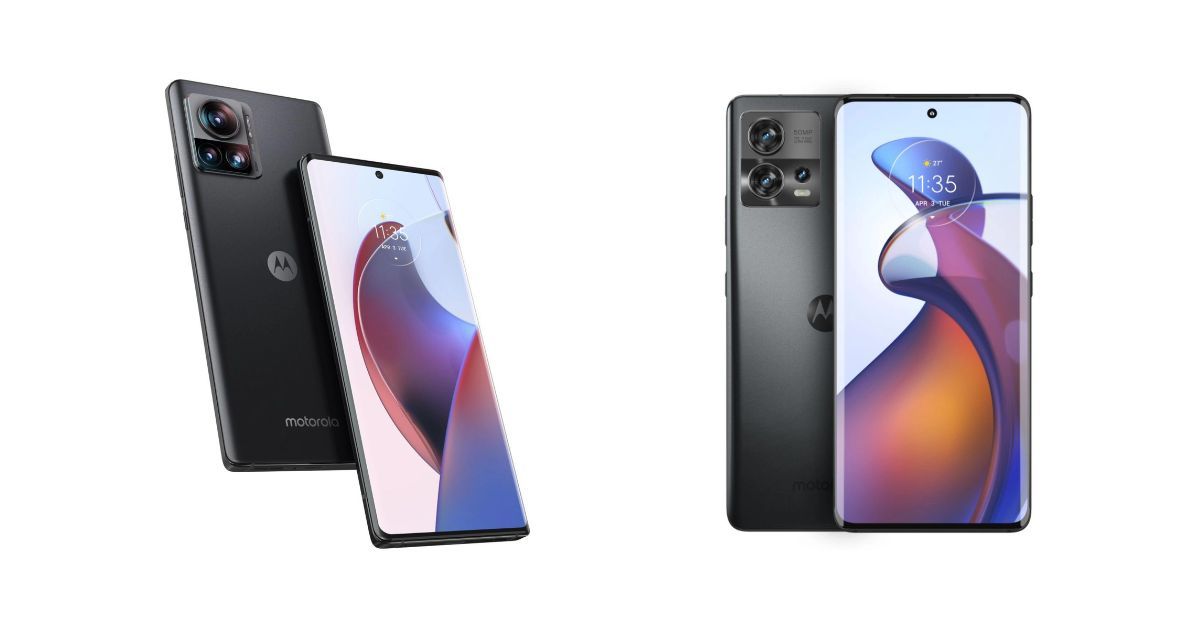 5G network is rolling out in select cities in India. Reliance Jio and Airtel have rolled out their respective 5G networks and have promised to provide nationwide 5G support by the first quarter of 2024. Users in Mumbai, Delhi, Kolkata, Varanasi, Chennai, etc., can experience either Jio True 5G or Airtel 5G Plus. This is contingent on their device supporting 5G networks, which in some cases needs to be unlocked via a software update. Smartphone companies have confirmed to roll out the update which opens 5G on their devices. The latest confirmation comes from Motorola, which has promised to roll out the OTA update to open 5G on its Moto devices by November.
Motorola has already started rolling out the 5G-enabling update for the Edge 30 Ultra and the Edge 30 Fusion in India. The company will provide the OTA update to nine more of its smartphones in India by early November.
Motorola Phones to Get 5G-Enabling Update in November
Motorola has confirmed that once the new update is rolled out, consumers can access Reliance Jio's SA True 5G along with Airtel's NSA 5G Plus. The update will also provide support for Vodafone-Idea's 5G network once it is rolled out in India. Motorola Asia Pacific Executive Director Prashanth Mani said that the company will roll out the update for all its devices by the first week of November. Below is the table consisting of device-wise 5G software availability:
Model
OTA rollout date
SA (Reliance Jio)
NSA (Airtel & Vi)
Edge 30 Ultra
October 10
Yes
Yes
Edge 30 Fusion
October 11

 

Yes
Yes
Moto G62 5G
October 25

 

Yes
Yes
Moto G82 5G
October 25
Yes
Yes
Edge 30
October 25
Yes
Yes
Moto G71 5G
October 25
Yes
Yes
Edge 30 Pro
November 5
Yes
Yes
Moto G51 5G
November 5
Yes
Yes
Edge 20 Pro
November 5
Yes
Yes
Edge 20
November 5
Yes
Yes
Edge 20 Fusion
November 5
Yes
Yes
Other OEMs, such as Apple and Samsung have also confirmed to release the OTA update for their devices in India by December 2022. Apple said that it is working with telcos to test 5G networks in India and will roll out an update in December. Samsung, on the other hand, will provide the 5G OTA update by mid-November.