Highlights
Airtel 5G now provides unlimited data to all users.
Users need to have eligible active plans to access unlimited 5G data.
The base plan for unlimited 5G data costs Rs 239.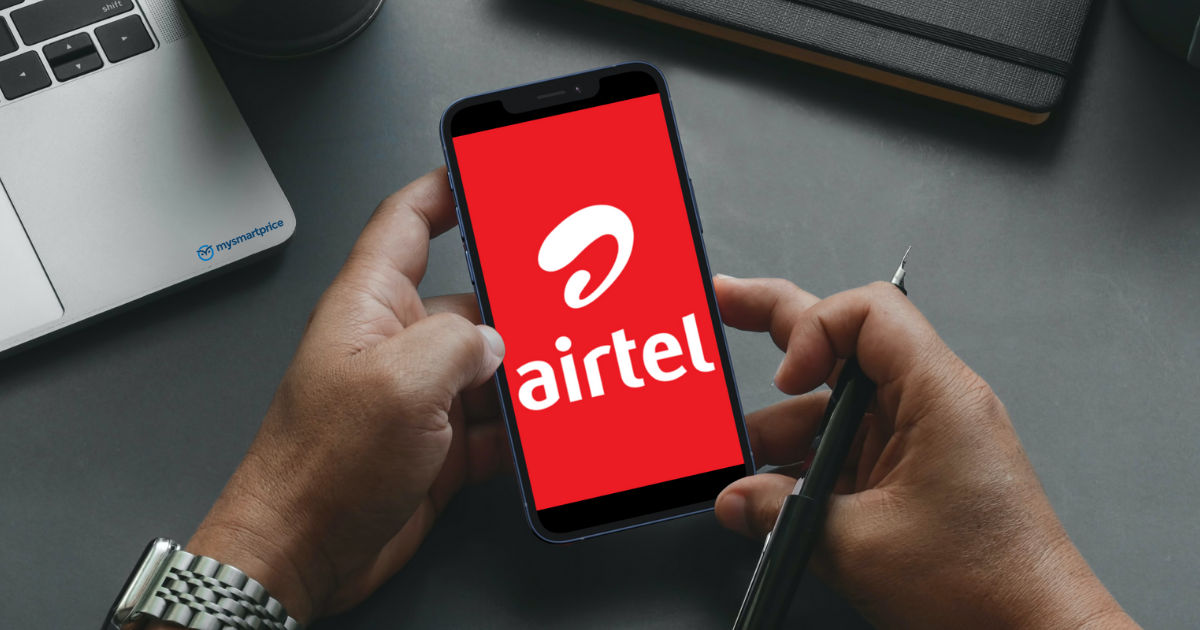 5G rollout in India is at a good pace. The likes of Reliance Jio and Airtel have rolled out support for 5G networks across various states and cities in India. Both telcos aim at making 5G available nationwide by March 2024. For those who are able to experience the new generation network, Jio and Airtel have been providing access to 5G speeds with the currently active 4G data pack. However, Airtel, since the rollout, had a cap of 1.5GB/ 2GB of data depending on the user plan. It looks like Airtel is now providing unlimited 5G data for all users, provided they have an eligible plan.
Airtel's 5G offer is an introductory one for customers to experience high-speed 5G data. Let's take a look at more details about the new Airtel 5G unlimited data plans and everything else you need to know.
Airtel 5G Now Providing Unlimited Data
Airtel 5G Plus users can now claim the benefits of the introductory offer, which allows them to use unlimited high-speed data on eligible devices and plans. Users can simply check the Airtel Thanks app to see if they have all the eligibility requirements.
If the offer is available for your number, you are likely to see the "Claim Unlimited 5G data" tab on the Manage section of the app. Tap on it and the app will redirect you to another screen, where you will see a "Claim Now" button at the bottom of the screen. Simply tapping the button will activate the unlimited data offer for all eligible users.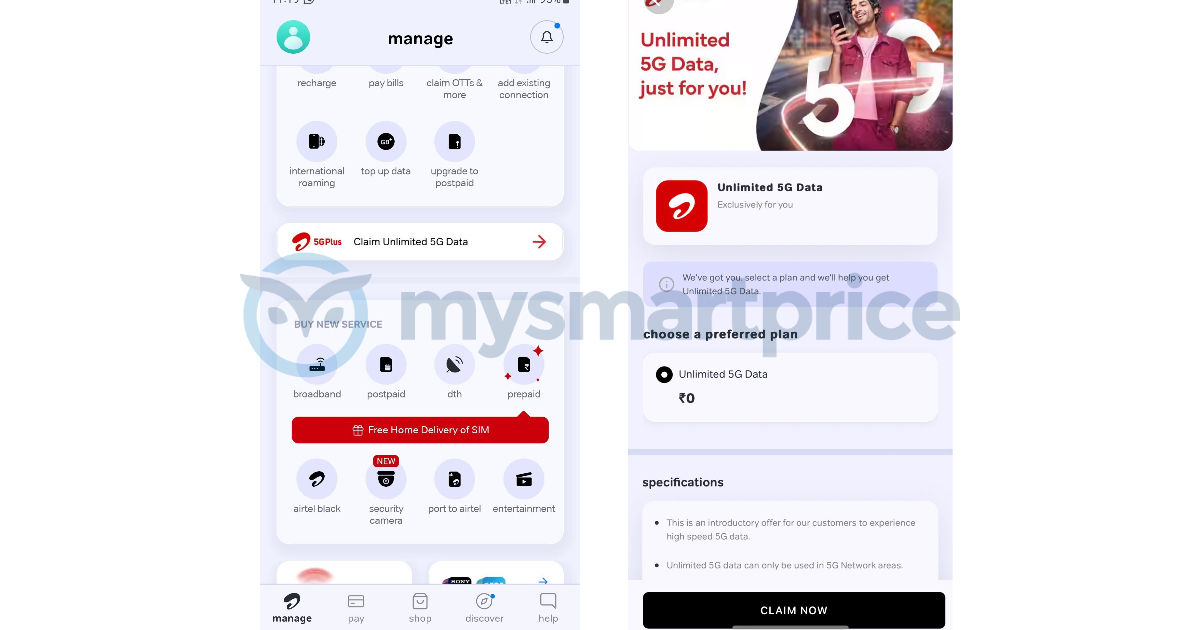 Users need to have an active plan that costs at least Rs 239. Other plans that offer unlimited 5G data cost Rs 265, Rs 296, Rs 299, Rs 319 and so on. Users can also do an annual recharge of Rs 3359 to get unlimited 5G data. The plan also provides access to Disney+ Hotstar, access to Apollo 24X7 Circle, Rs 100 cashback on Fastag, Free HelloTunes and Wynk Music subscription.
Airtel confirmed that the Rs 455 and Rs 1,799 plans do not provide unlimited 5G data benefits. The Rs 455 plan provides 6GB of 5G data with a validity of 84 days, whereas the Rs 1,799 pack offers 24GB of high-speed data with a validity of 365 days.
Although a bit late, Airtel joins Jio as the second telco in India to provide unlimited 5G data. Jio True 5G has been available in various cities and users who are a part of the "Welcome Offer" can use unlimited 5G data in eligible circles.
Airtel recently confirmed that it has added 10 million users to its 5G network. The telco's non-standalone 5G network was released in October and has been rolling out to various cities and rural areas across India. Airtel recently made 5G networks available in Jammu and Kashmir. Prior to this, the company announced that its 5G Plus services are now available in West Bengal, Rajasthan, Odisha, etc. In total, Airtel's 5G services are available in over 150 cities across the country at the time of writing this. The company aims to provide 5G services in 300 cities by the end of March 2023.
Also read: Airtel 5G: Launch in India, 5G Speed Test, Availability Cities, Spectrum, and More