Highlights
Amazon has one of the most reliable delivery services.
Prime and Prime Lite members get the most benefits out of their delivery services.
The non-Prime Members need to pay for some of the exclusive delivery services.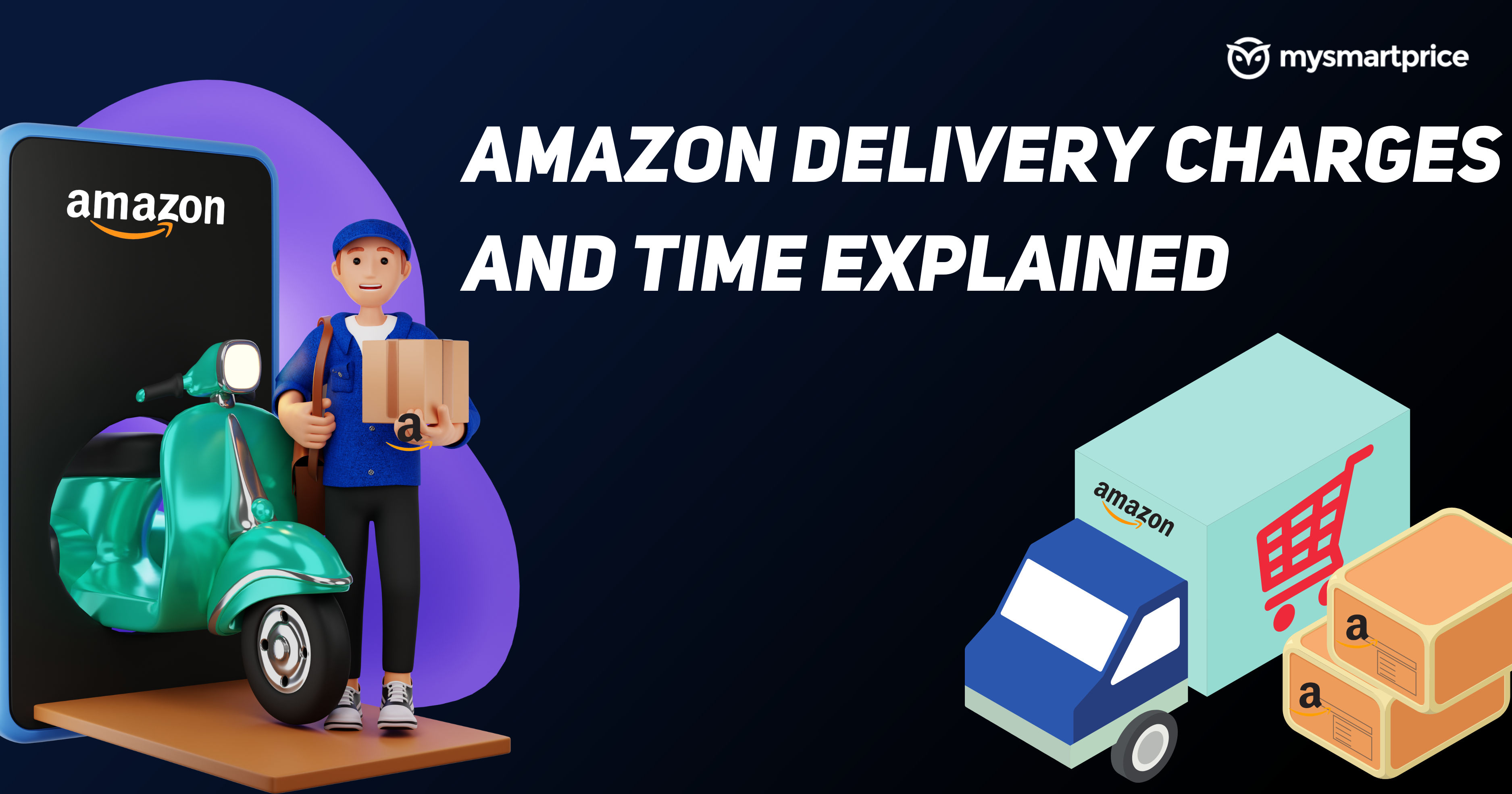 Many of us buy Amazon Prime subscriptions just for the sale. However, do you know there are other major benefits from this Prime subscription? The Prime membership mainly includes free and fast deliveries, free access to Amazon Music, exclusive and early access to deals, access to Prime Video, Prime Gaming, and Prime Reading.
Among these, the biggest and most rewarding benefit is free and fast deliveries. If you are a regular customer of Amazon like me then you can save so much on delivery charges as it provides totally free delivery while also enabling express delivery. Here's everything you should know about Amazon delivery benefits with and without a Prime subscription.
What is Amazon Delivery Service
Unlike other online stores, Amazon runs its own delivery service. Which enables them to ship orders faster and more reliably. Having their own delivery services also enables them to have more cost-effective deliveries as it eliminates third-party involvements indirectly benefiting the customers.
The in-house delivery services also enable them to have more options like free deliveries, same-day deliveries, and fast two days deliveries. What type of delivery services you will get also depends on if you have a Prime membership or not. Let's go through the difference between deliveries and delivery charges for Prime and non-Prime members.
Amazon Delivery Service Prices
| | | | |
| --- | --- | --- | --- |
| Delivery Services | Prime Members | Prime Lite Members | Non-Prime Members |
| No-Rush Delivery | Free | Free | Not Available |
| Standard Delivery | Free | Free | Rs 40 |
| Two-Day Fast Delivery | Free | Free | Rs 120 |
| One Day Delivery | Free | Rs 150 | Rs 150 |
| Same Day Delivery | Free | Rs 175 | Rs 175 |
| Returns | Free | Free | Charge Applicable as per seller |
| Minimum Order Size/Value | None | None | Rs 499 for free delivery |
Amazon Delivery Services for Prime Customers
If you are an Amazon Prime member you are automatically eligible for certain delivery benefits. Having a Prime membership has the biggest advantage over delivery. As Amazon Prime and Prime Lite members get benefits like free delivery without minimum order limits, one-day delivery, and fast deliveries. Here are all the delivery perks Prime members get at no additional cost.
No-Rush Deliveries:

If you are a prime customer you get 100% free delivery on any product. Originally you need to place an order of ₹499 or above to avail of free delivery.

One Day Delivery:

As a Prime customer you can avail of One-day delivery in select cities and items free of cost. This makes it helpful for those who need something on an urgent basis. 

Same Delivery:

On select orders and select cities Prime members get the benefit of availing the Same Delivery at no extra charge. 

Free Returns:

Prime costumes can easily return the delivered items via Amazon's services at no extra cost and no questions asked.

No Minimum Order Size:

Prime members have no limits on the minimum order size. They can place an order of even a single item which is not the case with non-Prime members in select items. 
Amazon Delivery Service for Non-Prime Customers
While Prime membership has some really amazing perks related to delivery Non-Prime members also get some select benefits in select orders and cases. While these are good benefits they come with some caveats and conditions. Following are the delivery services and some perks for Non-Prime members.
No-Rush Amazon Delivery:

Customers without Prime membership get regular paid delivery. Regular delivery customers can also avail of free delivery for a minimum order value of ₹499 and above. 

2-Day Delivery:

The non-Prime members can also opt for 2 Days delivery service with additional charges. 

Same-Day Delivery:

Non-Prime members can also take benefit of same-day delivery by paying some extra. It can be useful for those who are in a hurry but keep in mind that it's only available on select products and cities.

Return:

The defective and wrong products can be retired via regular return services if the seller supports the returns and replacements. Check the return and replacement policies before buying the product.
Frequently Asked Questions (FAQs)
Is the delivery charge refundable on Amazon?
Yes, Amazon returns the delivery charge if the product is not delivered on the promised date. The company automatically refunds the delivery charges to the account.
Why is Amazon asking for delivery charges?
In some cases, Amazon might ask for delivery charges. These include:
The product is ordered through Amazon Marketplace.
The product is not eligible for free shipping or the order might be below the threshold for free shipping.