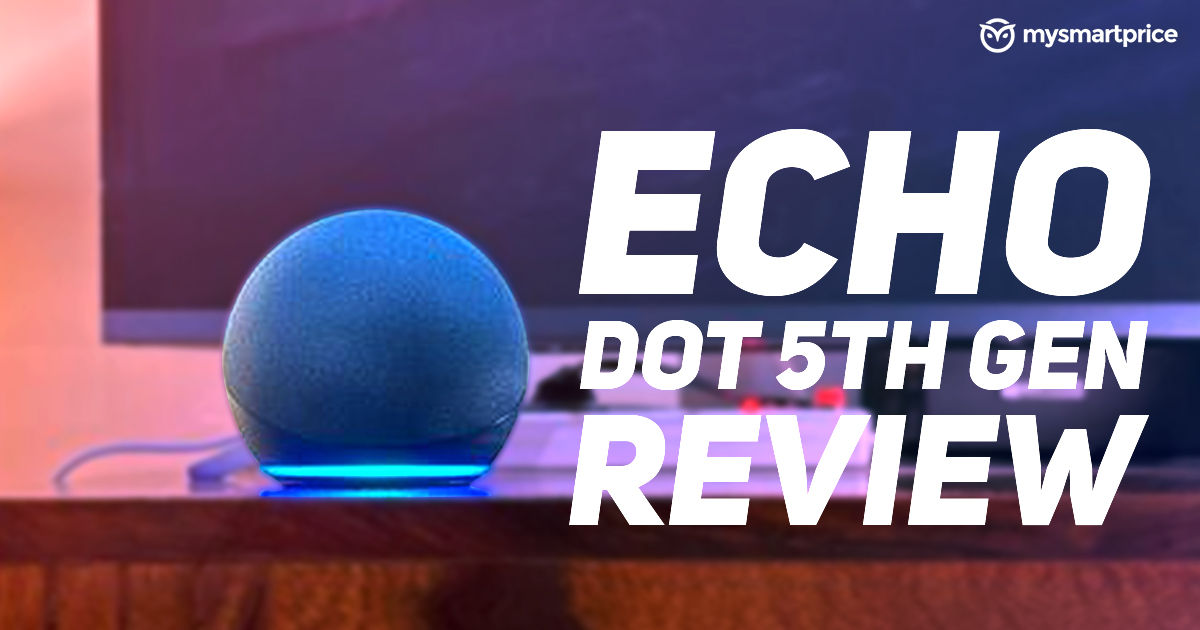 The all-new Echo Dot 5th Gen launched earlier this year as the latest addition to the company's best-selling Echo line of products. With upgrades packed in, the Echo Dot 5th Gen tries to follow its predecessors. Amazon has been leaps and bounds ahead of the competition in building an entire ecosystem of smart home products, and the Echo range is a perfect example.
Amazon Echo Dot (5th Gen)
5,499
What Is Good?
Easy to setup
Can blend with the home decor
Motion detection and ambient temperature sensor
Decent sound quality
Good build and finish
What Is Bad?
Not for loud music (obviously)
No 3.5mm audio jack
Slightly costly
Coming back to the new Echo Dot, it almost looks identical to the Echo Dot (4th Gen), but the improvements are plenty. Amazon has added ultrasound motion detection and a temperature sensor and claims to have improved audio on the 5th Gen. Does that make the new Echo Dot the best-sounding Echo yet? And does that mean you should buy a new or upgrade from your old-gen Echo Dot? We will answer these queries in our review.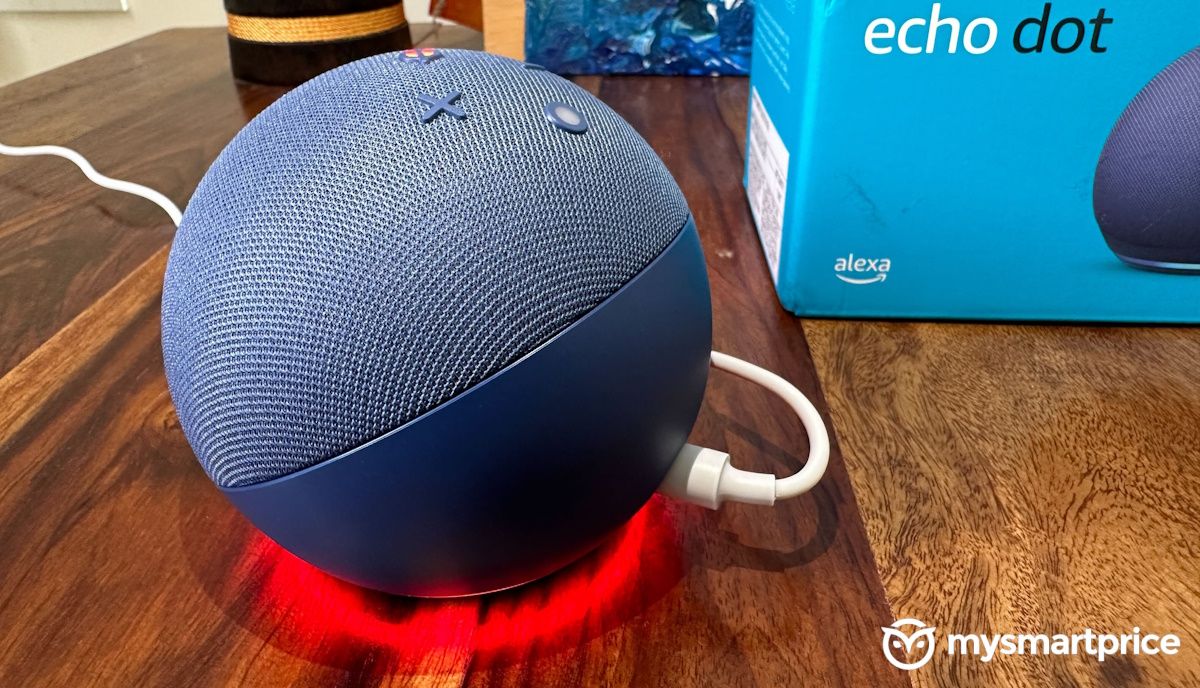 Amazon Echo Dot (5th Gen) Review: What's great?
Echo Dot 5th Gen's first thing that impressed us was the audio quality. It feels way better than what we got on the previous gen Dot. Be it songs or podcasts, the Echo Dot 5th Gen can deliver crystal clear vocals and an excellent bass boost that enhances the overall audio experience on the device. As always, you can stream music from various streaming music apps like Apple Music, Amazon Prime Music, Spotify, JioSaavan, Hungama and more. You can also play music from your smartphone on the Echo Dot via Bluetooth – after all, it's a speaker at the end of the day.
The two biggest additions this year have been ultrasound motion detection that can be set to automatically turn smart LED lights on entering your home, ally or bedroom. Indeed a useful feature that made it work flawlessly. Similarly, the temperature sensor on the new Echo Dot can be used to set up routines like automatically turning on the smart AC or fan when it gets warm inside the room. The tap gesture controls are handy for pausing, resuming music, or even snoozing the alarm.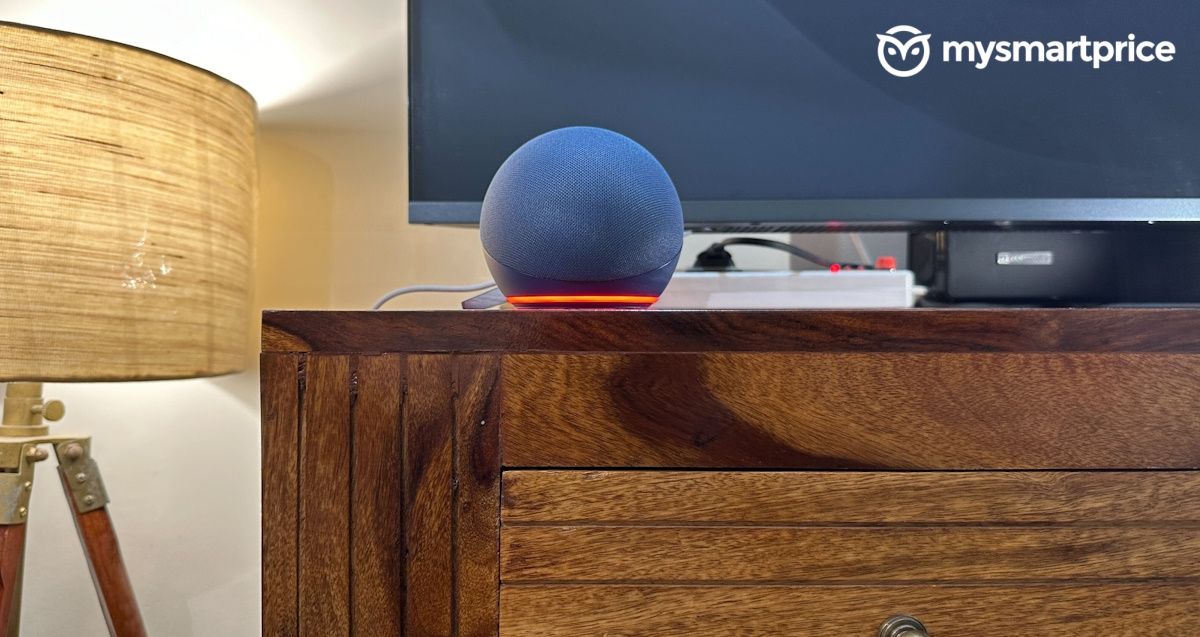 One of the reasons why the Echo Dot range from Amazon has always been a preferred choice of smart speakers for users in India is that it supports Hinglish, where you can use a mix of Hindi and English languages to give a command, and Alexa responds swiftly. Another winner combo is the excellent Alexa integration that works every time you say the name, followed by the command. As always, Alexa on the new Echo Dot handled multiple commands with ease, right from setting timers to reminders for paying bills and more. We also used the new Echo Dot with our Fire TV for a more interactive viewing experience.
The new Echo Dot is powered by the AZ2 Neural Edge processor, which the company claims results in even faster Alexa responses and tap gestures. Though, we tried comparing it with old-gen Echos, and the difference was not huge – maybe the terrific integration to be blamed (no pun intended).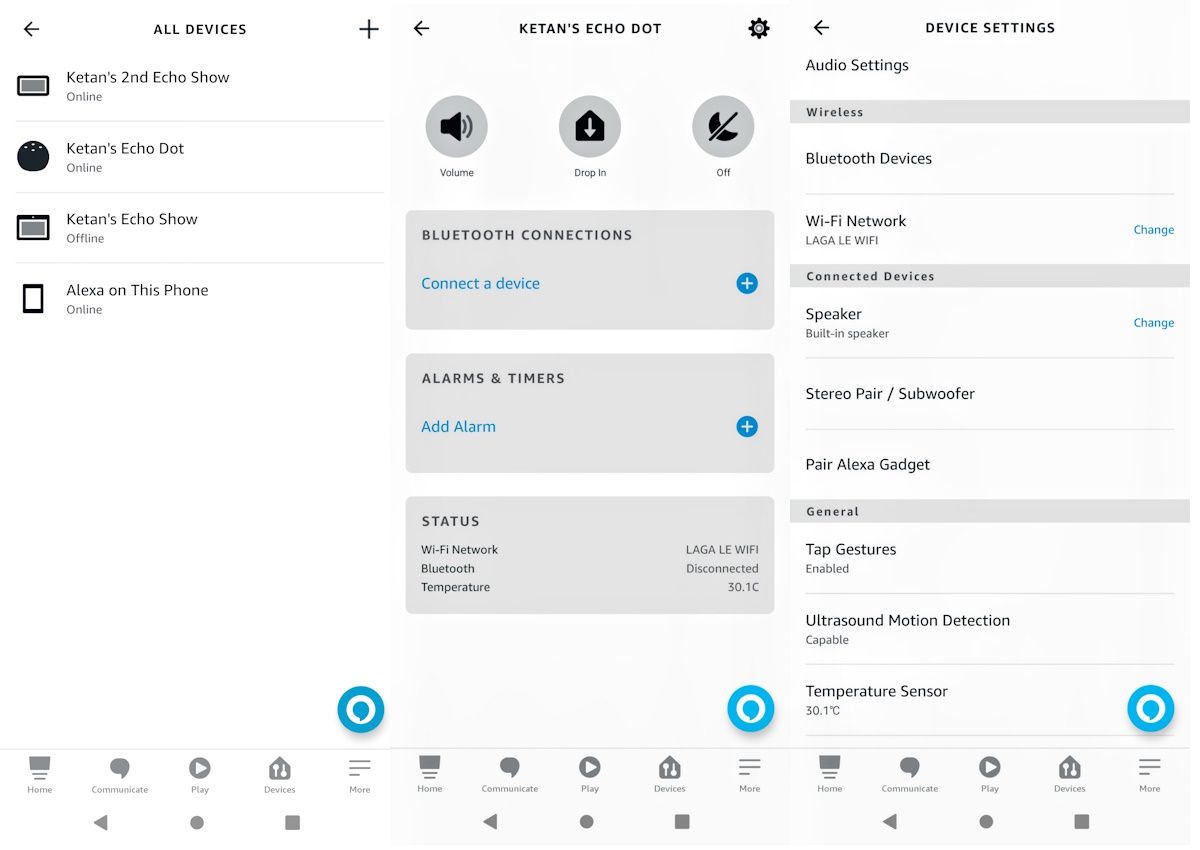 Amazon has in the past given key focus to users' privacy, and the new Echo Dot packs the microphone on/off button, which lets you decide when you want it to work and vice versa. Users can also view or delete voice recordings, thus keeping them on top of their privacy controls.
The app integration, without a doubt, is one of the best we have tested this year, and it is easily among the easiest setups we have done for a smart speaker. The whole Amazon Echo line-up is user-friendly when it comes to setup and everyday usage.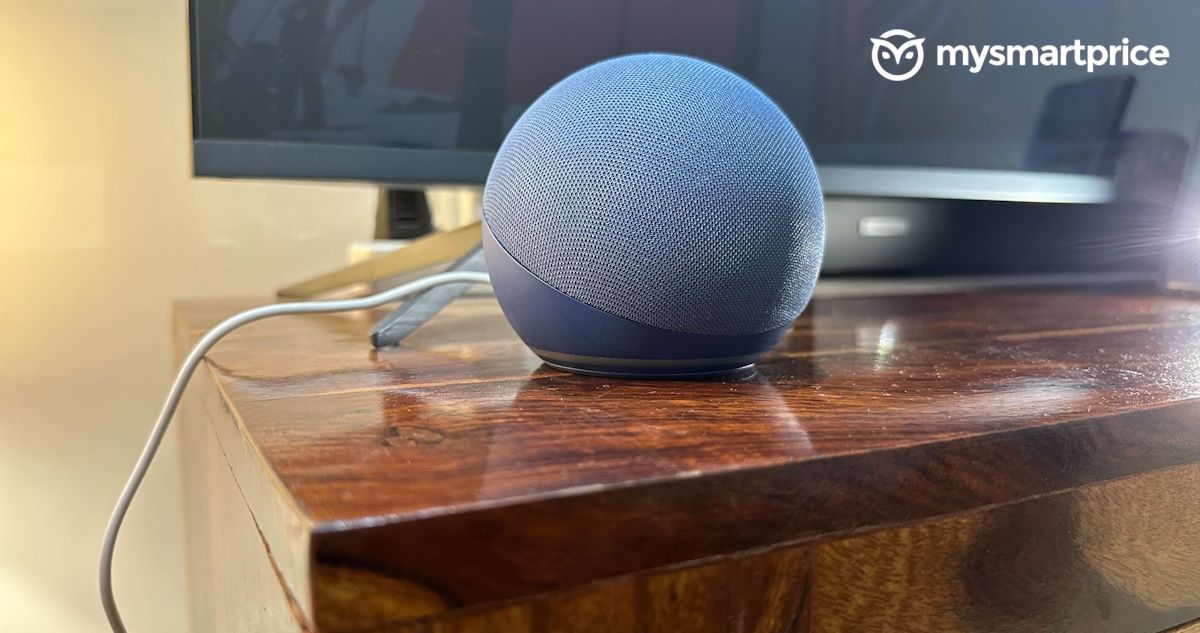 The finish of the new Echo Dot, while looking identical to its predecessor, looks premium which is not exactly a bad thing. The new Echo Dot comes in three colours – Black, Blue, and White. While we have seen Black and White in previous gen Dots, the Blue in a dark shade looks cooler and blends well with home decor. The cool circular light glowing from the bottom corners adds to the overall character of the Dot.
Amazon Echo Dot (5th Gen) Review: What could have been better?
The design has to be one of the things that put you off. It looks the same as the 4th Gen Echo Dot, and while that's okay because, design-wise, it was perfect. But considering this is a new gen, we expected some tweaks in design. Nevertheless, design-wise, there is little to do with Echo speakers, and Amazon has always followed the minimalist approach that has been widely appreciated.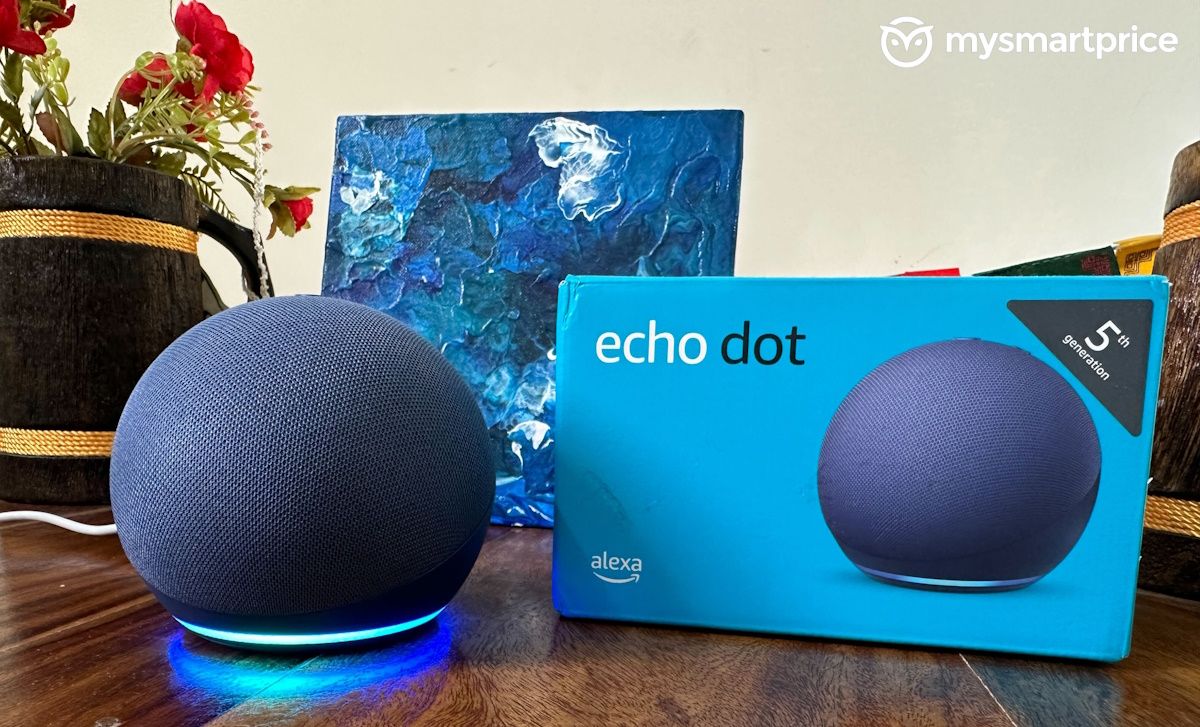 The sound output at higher volumes is the next thing that doesn't impress. We loved the punchy bass, but at mid-volumes, the sound distortion is apparent on higher ranges for songs like A Watchful Guardian from The Dark Knight – a Hans Zimmer composition.
Amazon launched the Echo Dot (5th Gen) with Clock in several countries, though India isn't getting it, and that's a bummer. The clock could have added more value to the new Dot. Though, we can expect Amazon to launch later if it decides to.
Another thing that we missed is the 3.5mm audio jack which was there in the Echo Dot (4th Gen). The audio jack could have been handy for use with external speakers.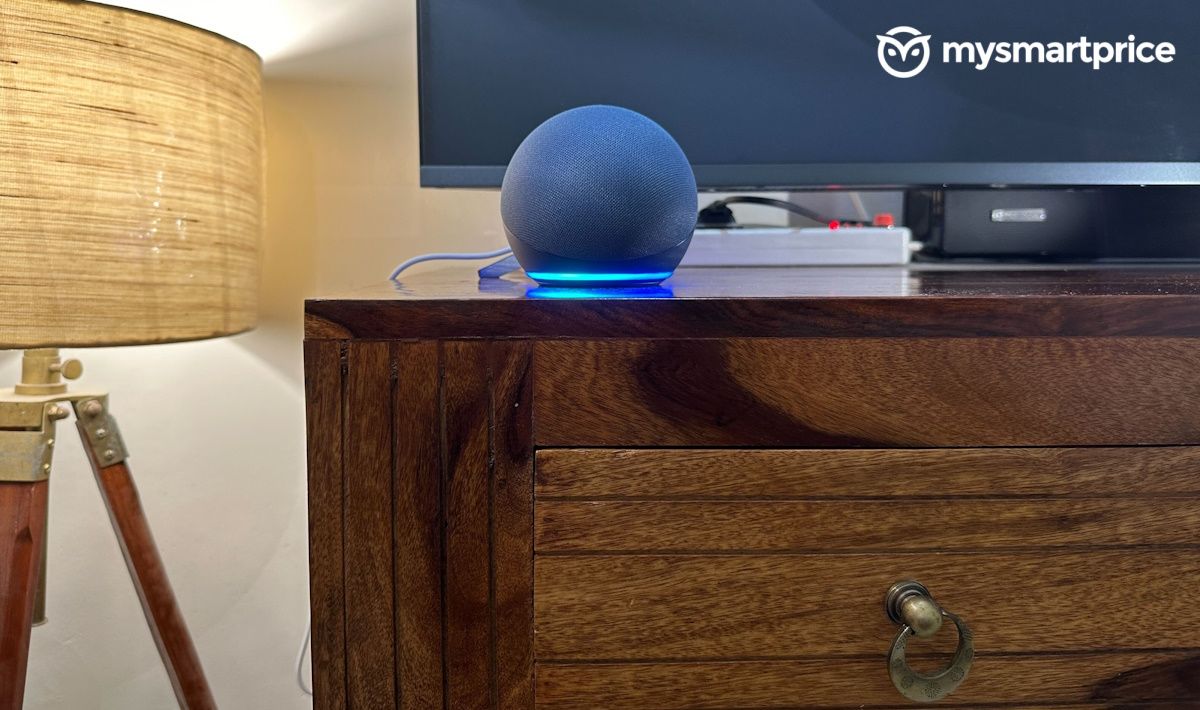 Amazon Echo Dot (5th Gen) Review: Verdict
The Echo Dot 5th Gen is an impressive smart speaker with a wide range of features, making it ideal for various purposes such as entertainment, daily tasks, and smart routines. While it may be priced slightly higher at Rs 5,499, it would undoubtedly be a better value proposition if Amazon sold the Clock version at this price. The two major additions – ultrasound motion detection and temperature sensor – are welcoming but do not entirely bring massive change to the overall product.
For those who are new to smart speakers, the Echo Dot 5th Gen is a fantastic starting point and the cheapest option in the latest portfolio. On the other hand, if you already own the Echo Dot 4th Gen (Review), it's safe to skip this one. However, for those who are still using the old-gen Echo Dots, upgrading to the 5th Gen can significantly enhance their experience. With its modern design, improved sound quality, and added features, the Echo Dot 5th Gen is truly a smart speaker worth considering.